Meet Your Favorite Multilingual Celebrities
What is good about this list of celebrities is that they never failed to impress us. Whether it's with their acting, singing, dancing, humor, and the likes, they're just awesome. Hence, we compiled some of the biggest names in the entertainment industry and the languages that they could speak. You'll be surprised at learning some of them, that's for sure! Christopher Lee, for example, is known as Saruman in the Lord of the Rings franchise, so obviously, he can speak English. However, he cannot only speak one language, not two, but more than five! Polyglot, indeed.
Many of these celebrities came from other countries; they just made it big in the United States. Another example is Celine Dion, she's born in Canada, and she can speak French. As we all know, award-winning actress Sandra Oh is Korean; she even emphasized that in an episode of Grey's Anatomy. Not to mention she also said "Saranghaeyo" in her Golden Globes acceptance speech. Yes, I love you too!
Ben Affleck | Spanish, English

Ben Affleck's Spanis fans would probably be thrilled to know that the actor can, in fact, converse in the language. However, it doesn't seem like Affleck is as fluent as most people think. According to Hollywood, he lived in Mexico with his brother for a year when he was 13. Since he and Jennifer Lopez are reportedly rekindling their romance, we think that Ben should practice speaking Spanish even more. After all, Jenny from the Block can also speak the language fluently.
Apart from being an effective actor, Benjamin Géza Affleck-Boldt is also a screenwriter, producer, and director. He was born in Berkeley, California, on August 15, 1972. The actor is a multi-genre prodigy with several roles in different genres of film. Furthermore, the actor also boasts box office film credits, including Shakespeare in Love, Armageddon, and Good Will Hunting. As for joint endeavors, the actor received an Academy Award for Best Original Screenplay with childhood best friend, Matt Damon.
Bradley Cooper | English, French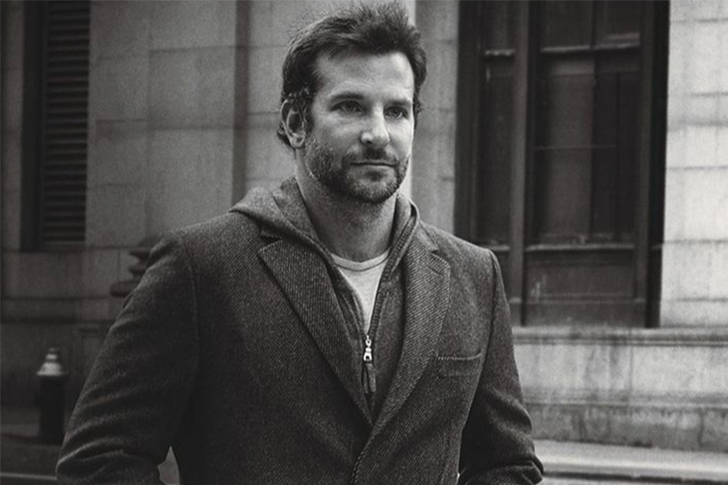 It might be difficult not to imagine Bradley Cooper beyond the perimeters of acting. However, Cooper's looks and acting prowess are not the only things he could boast of. In fact, his impressive ability to speak French is a skill that many fans and fellow celebrities adore. While pursuing his degree at Georgetown University, he flew to Aix-en-Provence, France, as an exchange student for six months. Moreover, the trip is what inspired him to learn the famous love language. According to Hollywood media outlets, the actor conducted interviews using only French.
Bradley Charles Cooper was born on the fifth of January, 1975, in Philadelphia, Pennsylvania. He's best known for his grossing films, including A Star Is Born, Avengers: Endgame, and Valentine's Day. In 2006, he tied the knot with actress Jennifer Esposito but called it quits months later to undo their marriage. He now has a daughter with supermodel Irina Shayk, but they are no longer in a relationship.
 Charlize Theron | Afrikaans, English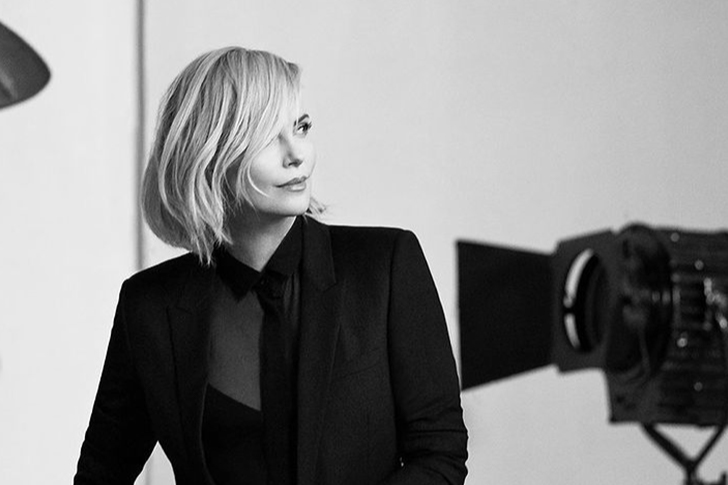 Charlize was an award-winning actress born on August 7, 1975, in Benoni, South Africa; she's an only child. Although her English is outstanding, her mother tongue is Afrikaans. She moved to the west in 1994 to pursue acting and eventually received scouting by John Crosby, a talent agent. After landing acting credits in several successful films such as The Fate of the Furious, Snow White and the Huntsman, and many more. Eventually, the actress attained the fame and prestige she always deserved.
Apart from her colorful career in acting, Theron received hefty paychecks from various endorsements like Christian Dior and Raymond Weil. She was romantically involved with Stuart Townsend and Sean Penn; with whom she was engaged three years but later called it off. She is a mom of two children she adopted, August and Jackson, and according to Celebrity Net Worth, the family is now residing in Los Angeles, California.
Chris Hemsworth | English, Spanish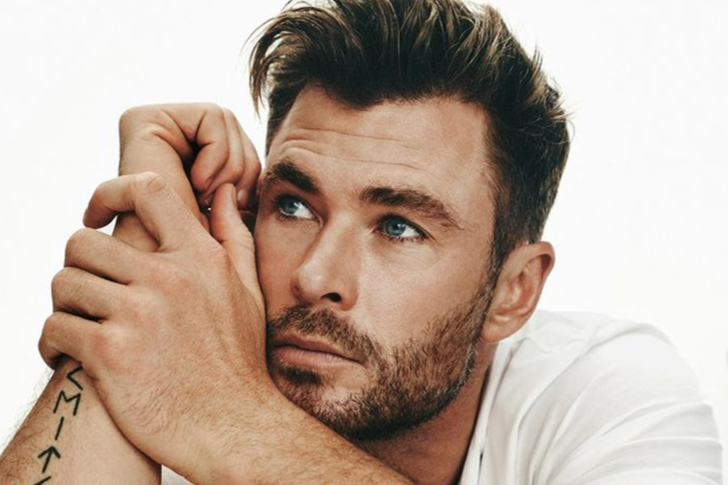 Chris Hemsworth was born in sunny Australia on August 11, 1983. Because of the influence of his Spanish wife, Elsa Pataky, he learned the language. The couple met in early 2010 and got married in the same year. They now have three children. As we all know, the name Chris Hemsworth is synonymous with the name Thor of Asgard. He is the first and only actor who played the character in live-action, much like the irreplaceable Hugh Jackman and his most iconic symbol of Wolverine.
Aside from portraying the God of Thunder and maneuvering the hammer and ax, he has credits in various movies like Men In Black: International and Snow White and the Huntsman. According to Babbel, Spanish is the native language of 450 million people around the world. In addition to this are the 75 million people who treat it as their second language.
Christopher Lee | English, French, Italian, Spanish, German, and more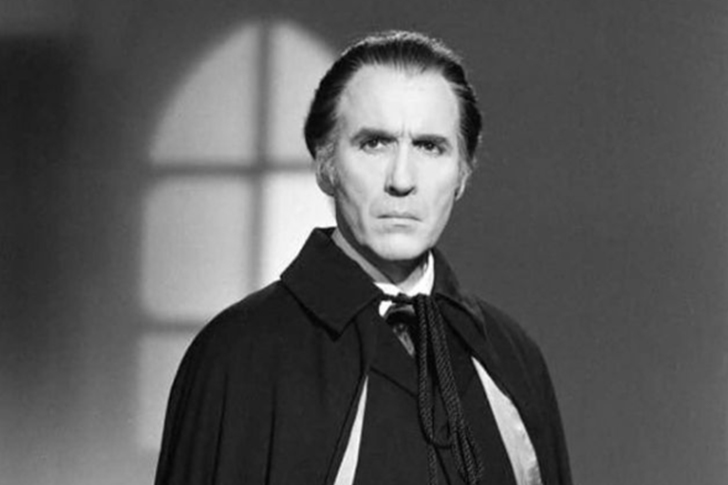 As we mentioned earlier, Christopher Lee is officially a polyglot. Moreover, according to Cudoo, aside from English, he can speak numerous languages, including Spanish, Italian, German, French, and a little Swedish, Greek, and Russian. How awesome is that? Probably more impressive than owning the powerful One Ring in the Lord of the Rings.
Sir Christopher Frank Carandini Lee was born on the 27th of May 1922 in Belgravia, London, England. Aside from J. R. R. Tolkien's novels turned live-action films, Lee also has investments in several movies such as the Star Wars series, Alice in Wonderland, and The Golden Compass. Yup, they are primarily in the fictional fantasy genre. He was married to Birgit Krøncke in 1961 and had a child together. In 2015, the famous actor left his family, friends, and fans in tears after kicking the bucket; he was 93.
Diane Kruger | German, English, French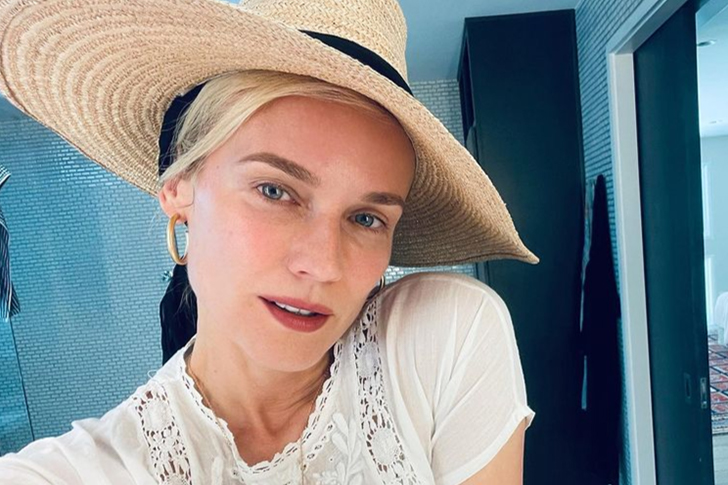 Diane Heidkrüger was born in Algermissen, West Germany, on July 15, 1976. Growing up, she entered a Catholic school and participated in exchange programs to hone her English communication skills. This time, she also wanted to be a ballet dancer and even auditioned for London's Royal Ballet School. Sadly, this dream of hers fell apart after an unexpected knee injury. Subsequently, she pursued a fashion model career in the city capital of France — Paris. More importantly, the career change is when she learned how to speak French.
Kruger was an endorser of a handful of brands like Calvin Klein, L'Oreal, and the Swiss watch brand, Jaeger-LeCoultre. As an actress, she has acting credits in various films like Troy, National Treasure: Book of Secrets, and Inglorious Bastards. She started dating actor Norman Reedus in 2016, and after two years, they welcomed their first child together.
Edward Norton | English, Japanese, Spanish, French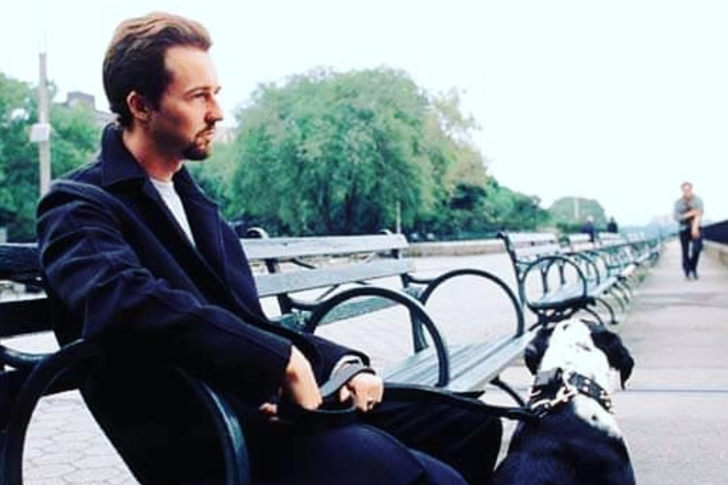 Edward Harrison Norton is an actor and producer born on August 18, 1969, in Boston, Massachusetts. His father is a former lieutenant of the Marines and eventually became an environmental lawyer, while her mother is an English teacher. After finishing high school, he studied at Yale University, where he studied Japanese and history. Shortly after graduation, he flew to Osaka, Japan, to work for his grandfather's company. He stayed there for five months, and this might be when he flourished his Japanese communication skills. Aside from being capable of speaking English and Japanese, according to Cudoo, he is also fluent in Spanish and French. If this isn't impressive, we don't know what is.
Norton is famous for appearing in several big-screen projects, including The Bourne Legacy, The Incredible Hulk, and the Kingdom of Heaven. He is now married to Shauna Robertson, a Canadian film producer, and now has a son.
 Elsa Pataky | English, Romanian, Spanish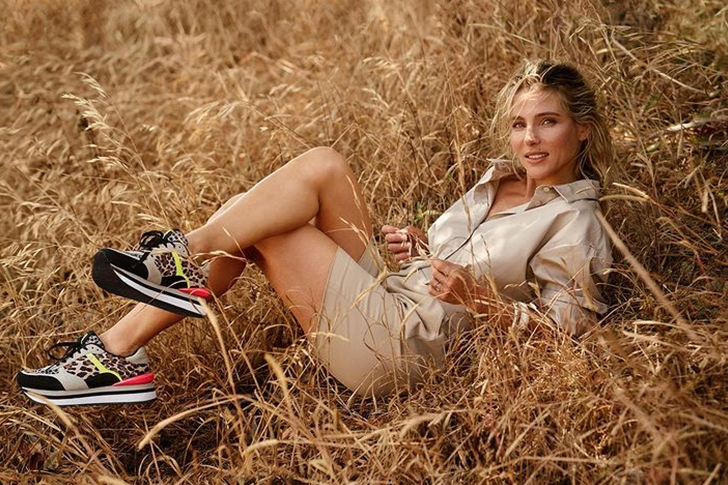 Surprise! Although we know that Elsa and her husband Chris Hemsworth are inseparable, we did it just for this one. We initially mentioned that the couple could speak Spanish, but the actress has a distinct skill and can also speak Romanian. Aside from Romania, Romanian can also be heard in Ukraine, Serbia, Hungary, and Spain. Surprisingly, around 34 million people around the world can speak this language. It looks like Hemsworth found another language to practice. Good luck with that!
Elsa Lafuente Medianu was born in Madrid, Spain, on July 27, 1976. She became famous not because of her husband but because of her investment in The Fast and the Furious franchise, where she portrayed the character of Elena Neves. Aside from this, she also appeared in a handful of films like Snakes On A Plane, Give 'Em Hell, Malone, and the Spanish movie Di Di Hollywood.
Emma Watson | English, French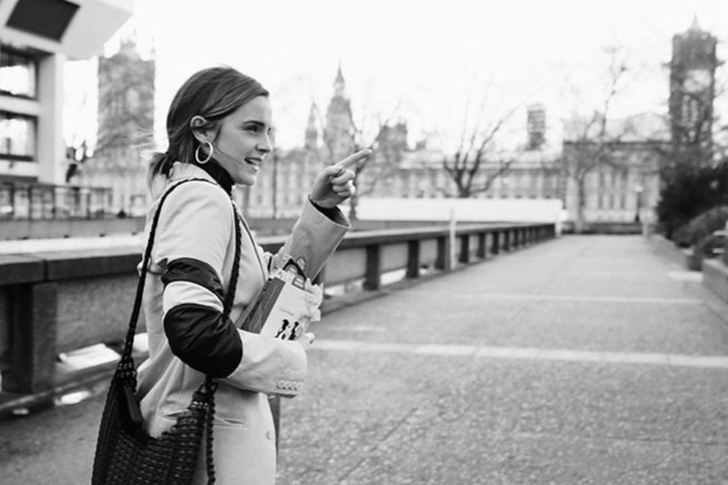 Emma Charlotte Duero Watson in Paris, France, on April 15, 1990, but later moved to where her parents originally lived, England. According to the actress who played Hermione Granger in Harry Potter films, she used to speak French fluently but not anymore. However, she also expressed her willingness to learn more of the language.
Aside from stroking her magic wand, Emma has investments in various films such as Noah, Little Women, and Beauty and the Beast, which accumulated a worldwide gross of more than $1.2 billion. In May 2021, she canceled all the rumors about her retiring from acting and engagement with dignity and class. According to her, these are all clickbait! She also pointed out on Twitter that "If I have news—I promise I'll share it with you." Indeed, the act is one of the few sweet gestures that Watson naturally does for her fans. Now you know, folks!
 Gabrielle Carteris | American Sign Language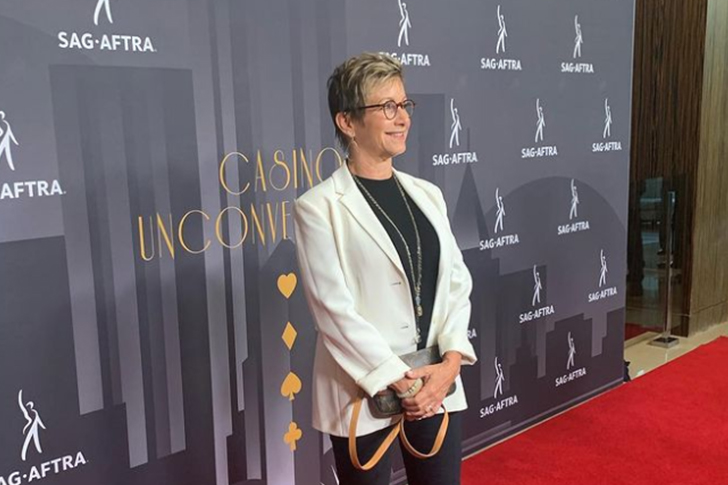 Gabrielle Carteris was born in Scottsdale, Arizona, on January 2, 1961, and has a twin brother named James. She boasts fame and prestige for the portrayal of Andrea Zuckerman on the TV series 90210. Unsurprisingly, on the topic of prominence, Carteris also learned American Sign Language (ASL) during her early childhood years. According to Cudoo, the incumbent president of Screen Actors Guild – American Federation of Television and Radio Artists has plans to become a Deaf teacher.
She finished her tertiary education at Sarah Lawrence College, and shortly after that, she received roles in fares such as CBS Schoolbreak Special and ABC Afterschool Specials. She also appeared in Another World, which is a long-running soap opera on NBC. In 1995, she had her talk show, Gabrielle, which only aired for one season, while some of her film credits include How to Deter a Robber, The Toy Warrior, and Dimples.
Gwyneth Paltrow | Spanish, English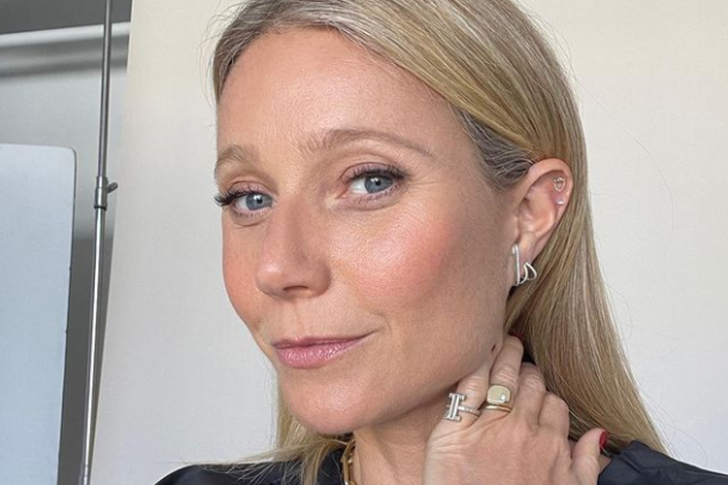 Gwyneth Kate Paltrow was born in beautiful Los Angeles, California, on September 27, 1972. Since she was a teenager, Gwyneth has been in and out of Spain multiple times, which is why she made sure to learn Spanish. According to Hollywood, she flies to España at least once every 12 months, and also encourages and teaches her kids with Coldplay lead vocalist Chris Martin to speak the language.
Paltrow boosted her career to a higher degree after she secured a role in various Marvel Cinematic Universe films. Sadly, the famed opposite Tony Stark, also known as Iron-Man, passed away in Avengers: Endgame. Simultaneously, fans have been waiting to know what will happen to her character as Pepper Potts after the shocking plot twist. However, it isn't definite if she'll continue accepting projects from Marvel or not. Aside from her MCU films, Gwyneth also appeared in various film projects, including Se7en, Emma, and Shakespeare in Love, where she received an Academy, Golden Globes, and SAG Award.
 Hugh Jackman | French, English
As we promised, we included the great Hugh Jackman! Well, he is here for the reason that he can speak both English and French. Not too shabby, right? While he is promoting his stand-alone film X-Men Origins: Wolverine, he floored everyone by speaking his second language. Don't worry; we are also wondering what other secrets the actor hides under his sleeves.
Hugh Michael Jackson was born on October 12, 1968, in Sydney, New South Wales, Australia. He finished his degree, BA in Communications, at the University of Technology, Sydney, in 1991. Jackson married actress Deborra-Lee Furness in 1996 and eventually adopted two children named Ava Eliot and Oscar Maximillian. Aside from weaving his iron claws towards bad guys, Jackson also showed versatility in numerous other genres. Some of these are roles in movies such as Les Miserables, Van Helsing, and the very popular The Greatest Showman, where he received a Grammy Award for Best Soundtrack Album.
Jodie Foster | French, Italian, English, Spanish, German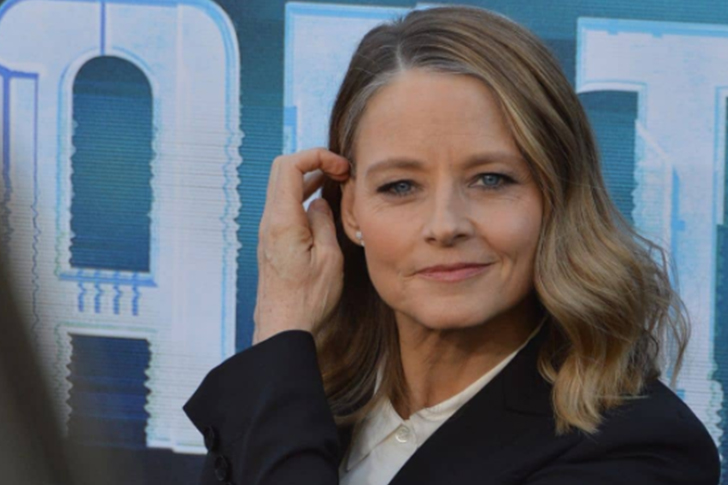 Alicia Christian Foster, also known as Jodie Foster, was born in Los Angeles, California, on November 19, 1962. Aside from being a versatile actress, she can also speak various languages, including French, Italian, English, Spanish, and German. She is known for snagging an Academy Awards for her acting credits in the movie The Accused and Silence of the Lambs, but some might not know that she graduated magna cum laude at Yale University.
She first starred in the Martin Scorsese film, Taxi Driver and subsequently appeared in various movies such as Inside Man, Nim's Island, and Contact. As a director, Jodie already lent her artistic abilities in Black Mirror and Orange's TV series, The New Black. Aside from her desirable pair of Oscars, Foster also has three BAFTA Awards, three Golden Globe Awards, plus the prestigious Cecil B. DeMille Award. Indeed, the actress boasts one of the most incredible resumes in acting history.
Johnny Depp | English, French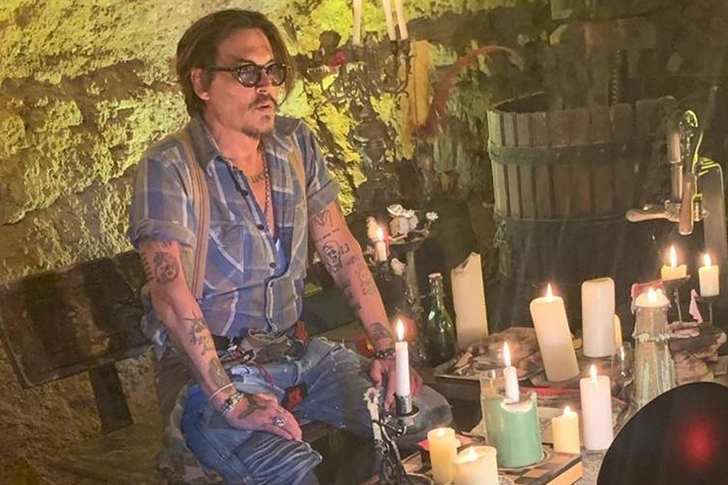 According to some sources from Hollywood, Charlie and Chocolate Factory actor Johnny Depp can speak both English and French. He even spoke using the said language while he being interviewed in Paris. If you've been following him just like we do, you're probably aware that he once owned a sprawling estate in France, specifically in Provence's Le Plan De La Tour. We're not sure if another celebrity already owns this French village of his. However, we do know that Depp originally listed it for a whopping $55 million. He might've even honed his communication skills while he was staying here.
John Christopher Depp II was born in Owensboro, Kentucky, on June 9, 1963. He rose to international recognition after landing a role in Pirates of the Caribbean, Fantastic Beasts: The Crimes of Grindelwald, and Alice in Wonderland. Unfortunately, the actor has recently been surrounded by lawyers as he tries to maneuver his way around a tough legal battle.
Joseph Gordon-Levitt | English, French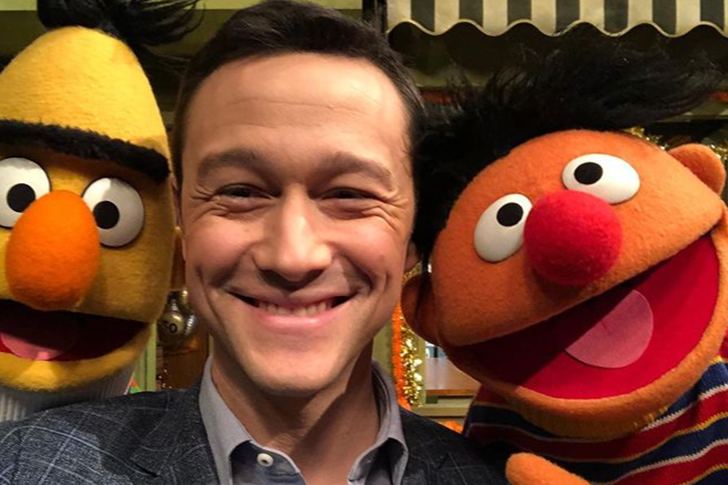 Joseph Gordon-Levitt began his career as a young child, starring in movies like A River Runs Through It, Holy Matrimony, and Angels in the Outfield. He was credited with a Young Artist Award and a nomination for Saturn Award. From 1996 to 200, Levitt portrayed the character of Tommy Solomon on the television series 3rd Rock from the Sun, and he received three Screen Actors Guild Award nominations. There was a time when Levitt took a break from acting to pursue his studies at the Columbia University, but he eventually dropped out and returned to acting.
After his return to acting, some of the movies he starred in include Manic, Mysterious Skin, Brick, The Lookout, The Brothers Bloom, and many others. In 2015, Levitt played the lead role in the biographical drama The Walk, where he portrayed the 24-year-old high-wire artist, the French Philippe Petit. Since Levitt is a known Francophile, someone who has an affinity towards the French language, and studied French poetry during his brief studies at the Columbia University, the American actor performed flawlessly in the movie, especially with his French-speaking.
 Vanessa Bryant | English, Spanish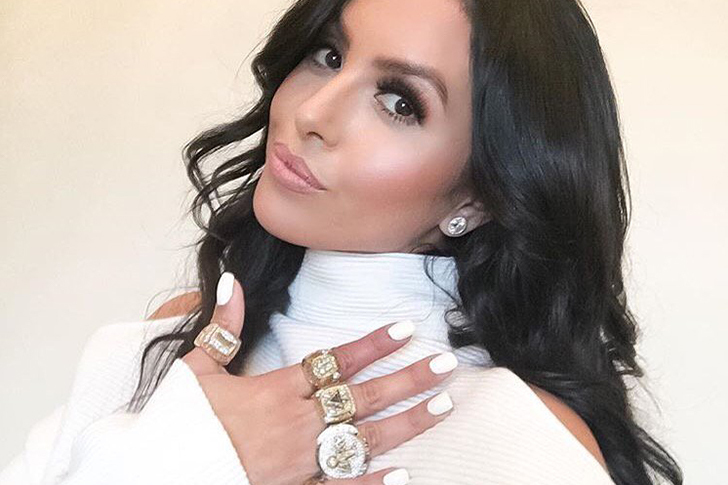 Former model and philanthropist Vanessa Bryant is of English, Mexican, Irish, and German Descent, born on May 15, 1982, in Huntington Beach, California. She attended St. Boniface Parochial School in 1996 and a member of the varsity cheerleading squad. Later on, she transferred to Marina High School and graduated in 2000 with honors. Shortly after graduating, Vanessa married the late NBA superstar Kobe Bryant, credited as one of the greatest basketball players. The couple met while Bryant worked as a background dancer on Tha Eastsidaz music video G'd Up 1999.
In her early career in the entertainment industry, she appeared in various music videos of artists like Ludacris, Tyrese, Snoop Dogg, and Pharell. On the other hand, Vanessa is a fluent speaker of Spanish, which she passed on to her daughters. Although she married one of the most famous basketball players, Vanessa didn't receive much of the limelight like other NBA player's wives.
Leighton Meester | English, French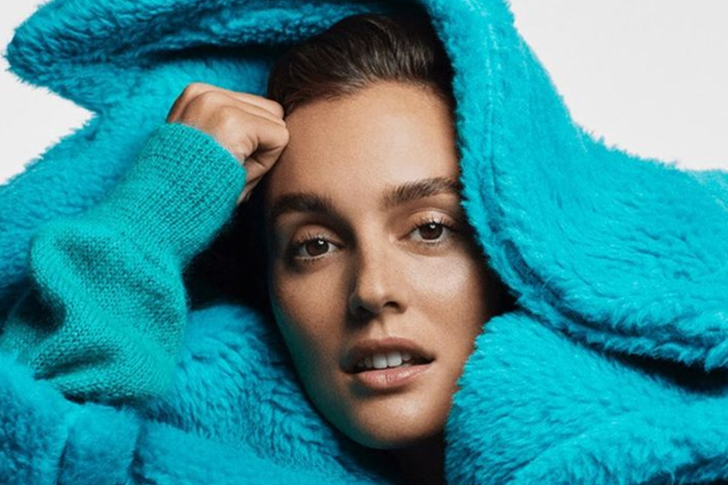 Best known for her starring role and portrayal of Blair Waldorf on the television series Gossip Girl on The CW network, Leighton Meester made her acting debut on an episode of the 1991 legal drama series Law & Order. Her scenes in the series happened while she worked towards her film debut on the horror suspense movie Hangman's Curse in 2003. Since then, Meester has starred in various films and television series, including Killer Movie, Country Strong, The Roommate, and The Oranges, to mention a few. In addition, the actress made her Broadway debut in 2014 on the premiere Of Mice and Men.
Aside from her acting career, Meester also ventured into music, releasing her solo album Somebody to Love under the Universal Republic in 2009 and Your Love's a Drug in 2010. Throughout her career, the singer-actress achieved a great degree of success in her chosen profession. On the other hand, Meester can speak French beautifully, which came in handy when she played Meg Kelly in Monte Carlo.
 Leonardo DiCaprio | English, Italian, German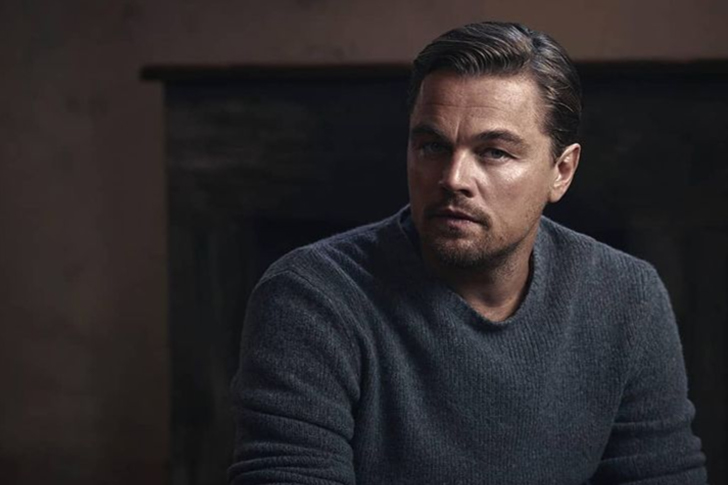 Often played biopics, unconventional roles, and period films, Leonardo DiCaprio's movies have grossed $7.2 billion globally as of 2019. In addition, the American film producer, actor, and environmentalist has placed in annual rankings of the world's highest-paid actors eight times. His career began after appearing in television commercials in the late 1980s. Then in the early 1990s, DiCaprio appeared in recurring roles on television series such as the sitcom Parenthood. In 1993, he had his first major film in This Boy's Life, where he portrayed Tobias "Toby" Wolff.
As his career began to flourish, DiCaprio was credited with his first nominations for a Golden Globe and Academy Award in the category for Best Actor in a Supporting Role in the movie What's Eating Gilbert Grape in 1993. On a side note, the actor can speak other languages besides English, Italian, and German, and he often spent quality time with his grandparents in Germany.
Mila Kunis | English, Russian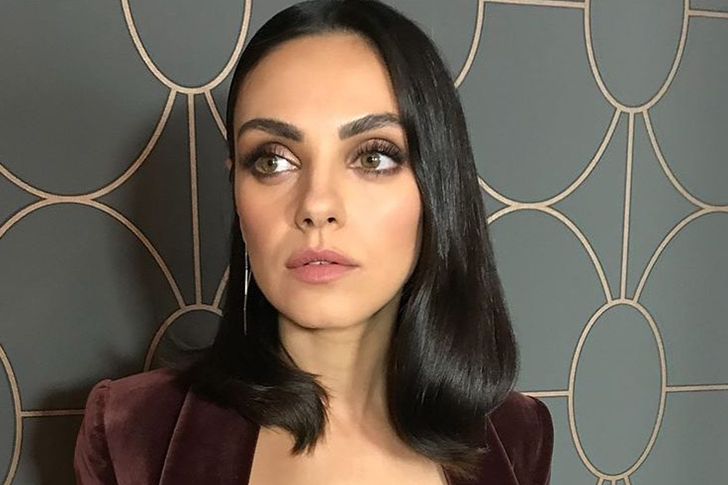 Mila Kunis moved to the United States from Ukraine with her family at age 7. In her teenage years, 14, she appeared in the television series That '70s Show on Fox network from 1998 to 2006. Kunis has voiced Meg Griffin of the Fox network's animated series Family Guy since 2009. Her breakthrough role happened in the romantic comedy Forgetting Sarah Marshall in 2008. Kunis was credited with the Marcello Mastroianni Award for Best Young Actor or Actress, Golden Globe Award for Best Supporting Actress, and SAG Award for her performance in the 2010 psychological thriller The Black Swan.
Apart from her acting career and her parents, Kunis ventured into founding a production company called Orchard Farm Productions. Throughout her career, she has achieved massive success in the entertainment industry. On the other hand, apart from the English language, Kunis is also fluent in Russian, as it's her mother tongue and the common language within her family.
 Monica Belucci | English, Italian, Persian, French, Spanish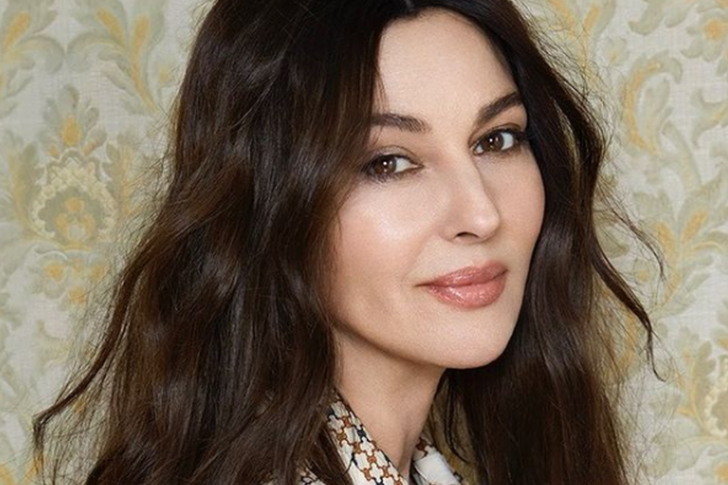 Before transitioning to Italian and American films, Monica Bellucci began her career as a fashion model for Dior and Dolce & Gabbana. At the age of 13, she started posing for local photo enthusiasts. In 1988, she moved to one of Europe's fashion centers, Milan, where she signed up with Elite Model Management with the help of model agent Piero Piazzi. Bellucci became prominent as a fashion model in Paris, across the Atlantic, and in New York City in 1989. That same year, she enrolled in acting courses and ventured into the entertainment industry.
Bellucci's acting career took off in the early 1990s when she played minor roles in the Italia comedy-drama La Riffa and Bram Stoker's Dracula. Her portrayal of Lisa in the French film The Apartment in 1996 credited her with a Cesar Award for Best Supporting Actress nomination. Over the years, Bellucci has achieved massive success in her career. Moreover, she's a proficient speaker in languages other than English, such as Italian, Persian, French, and Spanish.
 Natalie Portman | English, Spanish, Hebrew, French, Japanese, German, Arabic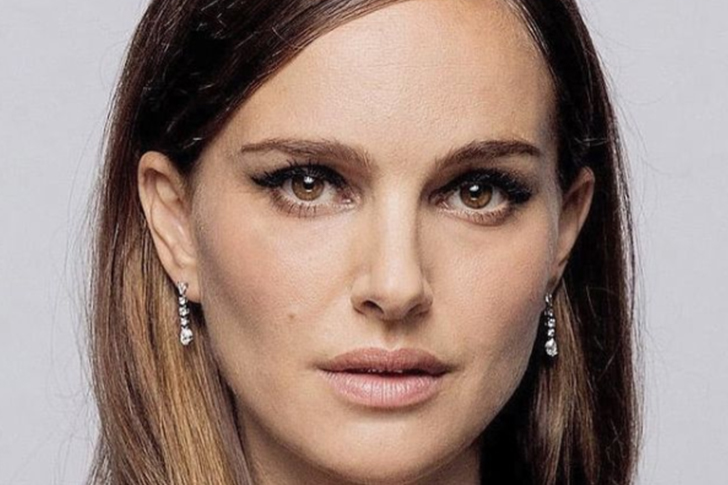 Natalie Portman started her acting career at age 12 when she starred in the action-drama Leon: The Professional in 1994. Moreover, she made her theatre debut in the 1998 production play The Diary of a Young Girl. Portman gained wider recognition after portraying Padme Amidala in the 1999 film Star Wars: Episode I – The Phantom Menace. Besides her acting profession, Portman earned her bachelor's degree in psychology at Harvard University while continuing to work in the Star Wars prequel trilogy from 2002 to 2005 and in The Seagull in 2001, The Public Theater's revival of Anton Chekhov's play.
The Hollywood actress's career progressed with starring roles in Vendetta, The Other Boleyn Girl, Black Swan, No Strings Attached, Thor, Jackie, and Annihilation, to mention a few. Portman earned awards and recognitions such as a Golden Globe Award and Academy Award for Best Supporting Actress among those films. But, brilliant as she is, Portman also knows other languages, such as Japanese, Hebrew, Spanish, Arabic, German, and French.
Nina Dobrev | English, French, Bulgarian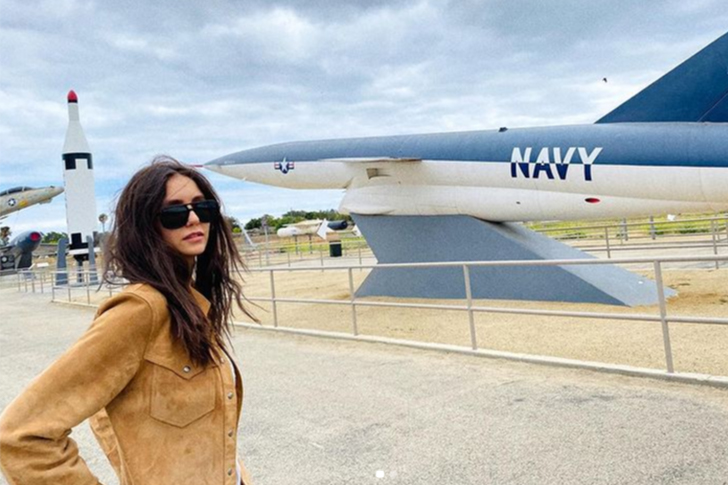 Canadian actress Nina Dobrev's first acting role was in the drama series Degrassi: The Next Generation as Mia Jones. Later on, she became known as Elena Gilbert on the supernatural drama series The Vampire Diaries on The CW network. Dobrev also appeared in various feature films, including The Perks of Being a Wallflower, Let's Be Cops, The Final Girls, XXX: Return of Xander Cage, and Flatliners.
Other television series and film projects that Dobrev appeared in included the comedy series Fam on the CBS network in 2018, the thriller Lucky Day in 2019, and the drama film Run This Town in 2020. In July 2020, Dobrev starred and served as the executive producer of the television adaptation of the book series Woman 99. With her successful career, Dobrev was credited several awards and recognitions along the way, such as the Teen's Choice Award, People's Choice Award, and Young Hollywood Award, among many others. She's also good at speaking French and Bulgarian aside from English.
Novak Djokovic | English, Serbian, German, French, Italian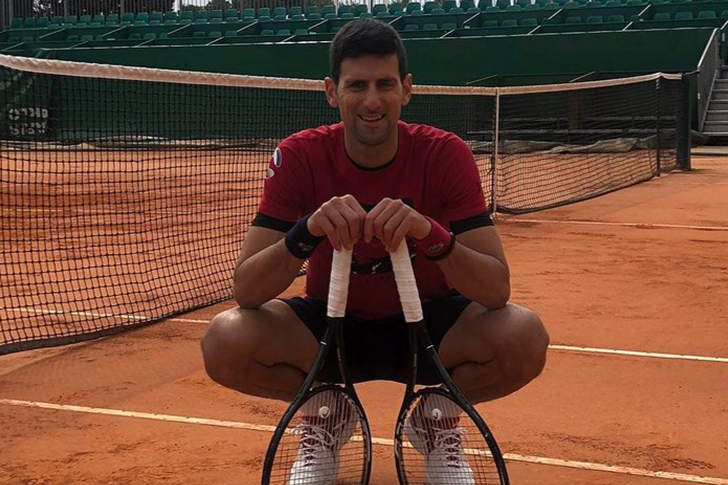 Novak Djokovic is a professional tennis player currently the world's number one, ranked by the Association of Tennis Professionals. He's been number one for a record total of 324 weeks and shared the Open Era record with Pete Sampras. Djokovic won 18 Grand Slam men's singles titles, nine Australian Open titles, and 36 Masters Events. On the modern ATP Tour, he's the only player credited with the "big titles" such as all four Grand Slam tournaments, ATP Finals, and all nine ATP Masters events.
In 2003, he started his professional career in tennis. At age 20, he disrupted Rafael Nadal, and Roger Federer's eleven consecutive major streak wins, subsequently clinching his first Grand Slam singles title in 2008 at the Australian Open. For more than a decade, by 2010, Djokovic included his name among the "big three" of men's professional tennis, joining Federer and Nadal in dominating the sport. He's also known to be a linguist with German, Serbian, Frech, and Italian expertise.
Renee Zellweger | English,German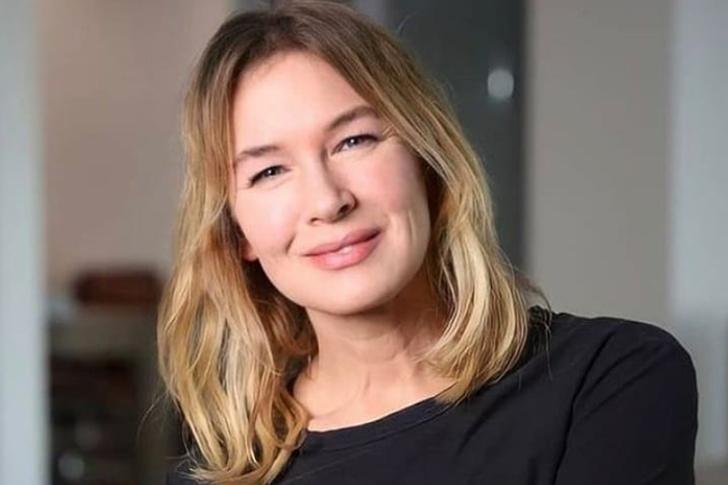 American actress Renee Zellweger initially aspired to have a career in journalism. However, she gravitated towards acting after her brief work on stage during college. In 1993, she starred in minor roles in Dazed and Confused and Reality Bites. After that, she was credited with a starring role in Texas Chainsaw Massacre: The Next Generation in 1994. Finally, Zellweger received much-deserved recognition and acclaim for her performances in the independent films The Whole Wide World and Love and a .45. Her prominence further rose after she starred in various films like Jerry Maguire, One True Thing, Me Myself and Irene, and Nurse Betty, for which she won her first Golden Globe Award for the latter.
Apart from her acting career, Zellweger also actively participated in charitable causes, like the 2005 HIV prevention campaign of the Swiss federal health department and supporter of breast health education. Also, Zellweger can speak another language other than English—German.
 Rita Ora | English, Albanian
Rita Ora gained prominence when she featured on DJ Fresh's single Hot Right Now, which became number one in the U.K. chart. In 2012, Ora released her debut studio album Ora and reached number in the U.K. It contained the U.K. number-one singles How Do We (Party) and R.I.P. As a result, she has the most number-one singles on the U.K. charts that year. In her younger years, she began performing open mic sessions around London and occasionally in her father's pub. In 2008, Ora signed a recording and publishing deal with Roc Nation. Subsequently, she made a cameo appearance in Jay-Z's music video, Young Forever, and Drake's Over in 2010.
Apart from her singing career, Ora also ventured into acting and appeared in the British film Spivs in 2014. Throughout her career, the singer-actress has achieved a great degree of success in the entertainment industry. On the other hand, besides speaking English, she also knows Albanian since it's her mother tongue.
Sandra Bullock | English, German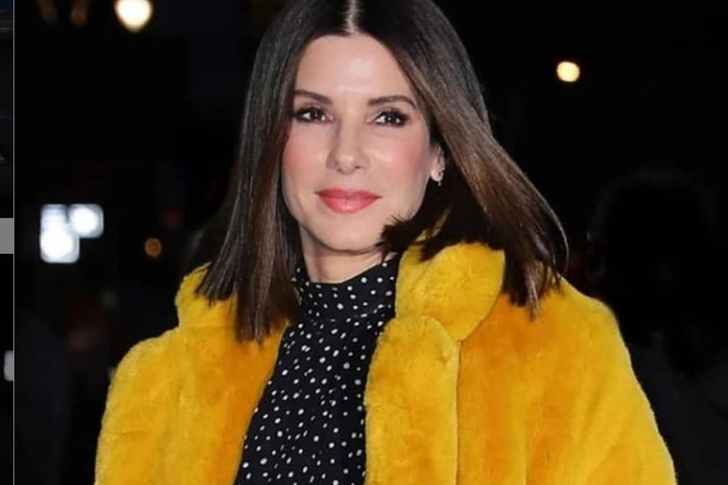 After making her acting debut with a small role in the thriller Hangmen in 1987, Sandra Bullock gained recognition for her supporting role in Demolition Man in 1993. Bullock's breakthrough film came in 1994 with the action thriller Speed. She established herself with leading roles in the 1990s in movies like While You Were Sleeping, Hope Floats, The Net, and A Time to Kill. She gained further success in Miss Congeniality, The Proposal, Two Weeks' Notice, Ocean's 8, The Heat, Bird Box, and The Blind Side, among many others, and she was credited with an Academy Award and nominated for the same award for her performance in Gravity.
Aside from acting, Bullock is the founder of the production company Fortis Films and served as the executive producer of George Lopez from 2002 to 2007 on the ABC network, in which she made several appearances. Bullock is also a linguist, speaking German fluently.
Sandra Oh | English, French, Korean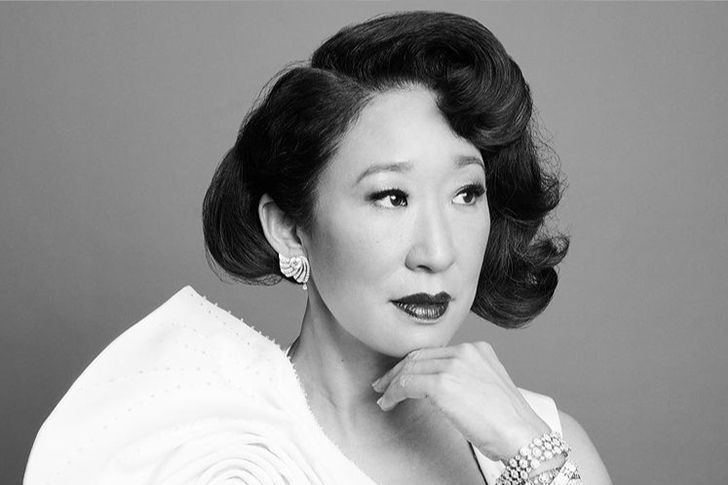 Sandra Oh is best known for starring in the medical drama series Grey's Anatomy as Cristina Yang on the ABC network from 2005 to 2014 and in the spy series Killing Eve as Eve Polastri from 2018 up to the present on the BBC channel. Among her awards and accolades were four Screen Actors Guild Awards, two Golden Globe Awards, and twelve Primetime Emmy Awards nominations. Sandra initially gained recognition after starring in the films The Diary of Evelyn Lau and Double Happiness and the television show Arliss, American Crime, Judging Amy, American Dad!, The Proud Family, and many more.
Sandra became the first Asian woman to host the Golden Globe Awards at the 76th ceremony in 2019 and the first Asian-Canadian to host the Saturday Night Live. In addition, she was named by Time magazine as one of the 100 most influential people in the world. Sandra is also a fluent speaker of French and Korean, besides English.
 Salma Hayek | English, Spanish, Portuguese, Arabic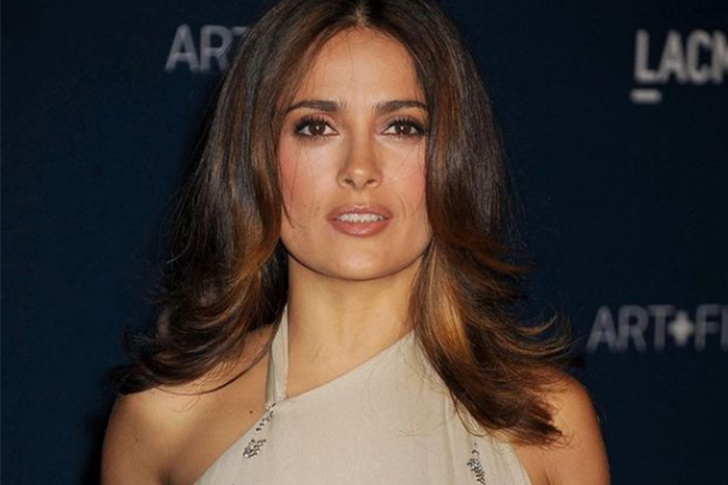 Starring in telenovelas early on in her career, Salma Hayek became a star in Mexico for its success. In 1994, the Mexican-American actress starred in El Callejon de Los Milagros, which won more awards than any other film in Mexican cinema history. Unsurprisingly, Hayek earned an Ariel Award nomination for her performance. In the early 1990s, Hayek moved to Los Angeles to pursue her film career. There, she took acting lessons under Stella Adler. After getting noticed by director Robert Rodriguez and co-producer and wife Elizabeth Avellan, Hayek received a starring role opposite Antonio Banderas in the 1995 film Desperado. Her career in Hollywood flourished from then on, and she achieved a great degree of success in the industry.
On the other hand, apart from her native tongue, Spanish, Hayek can also speak Portuguese, Arabic, and Spanish—a great addition to her profession.
 Shakira | English, Portuguese, Spanish, Italian, French, Catalan, Arabic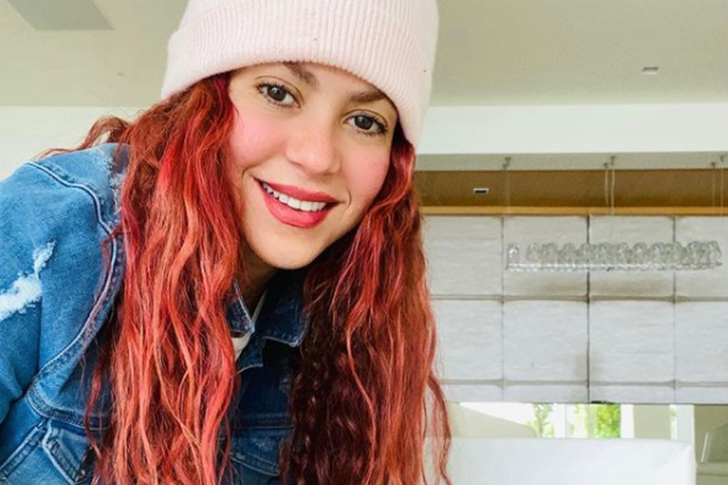 Shakira is widely known as the Queen of Latin Music, noted for her versatility, and made her recording debut under Sony Music Columbia at age 13. Shakira gained prominence in Hispanic countries after she released her subsequent albums, Pies Descalzos and Donde Estan Los Ladrones?  The Colombian singer entered the English-language market with her fifth album, Laundry Service, which sold over 15 million copies globally. The album propelled Shakira as a leading crossover artist, with singles Whenever, Wherever, and Underneath Your Clothes.
Since then, her career took off to greater heights, with her songs topping the charts. She was credited with awards and accolades along the way, including three Grammy Awards, twelve Latin Grammy Awards, seven Billboard Music Awards, six Guinness Record Awards, thirty-nine Billboard Latin Music Awards, and a star on Holly Walk of Fame, among many others. Due to having Colombian roots, Shakira's mother tongue is Spanish, but the singer is also fluent in Portuguese, Italian, French, Catalan, and Arabic.
Tom Hiddleston | Greek, Italian, French, Latin, Russian, German, Mandarin Chinese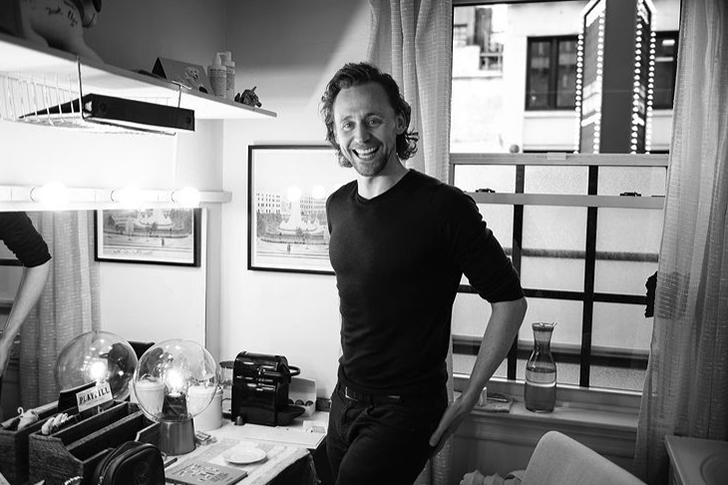 Tom Hiddleston is an adored and famous English actor who appeared in several films throughout his career. Hiddleston won numerous awards and accolades, including a Golden Globe Award, a Laurence Olivier Award, a Tony Award, and two nominations for a Primetime Emmy. Most movie fans know him as "Loki" in the Marvel Cinematic Universe. Interestingly, the Avengers star is a very bright man off the screen, and he's shown interest in different cultures.
Tom certainly appreciates many cultures, and he took the time to learn their languages. As of this writing, Tom knows who to speak Italian, French, and Spanish. He also speaks Greek and a little bit of Latin, Russin, Korean, Latin, and Mandarin Chinese. All in all, Hiddleston can speak over nine different languages. We certainly have to give Tom a ton of credit for learning the languages mentioned above, as he won't have any troubles promoting his films worldwide.
 Viggo Mortensen | Spanish, English, Danish, French, Italian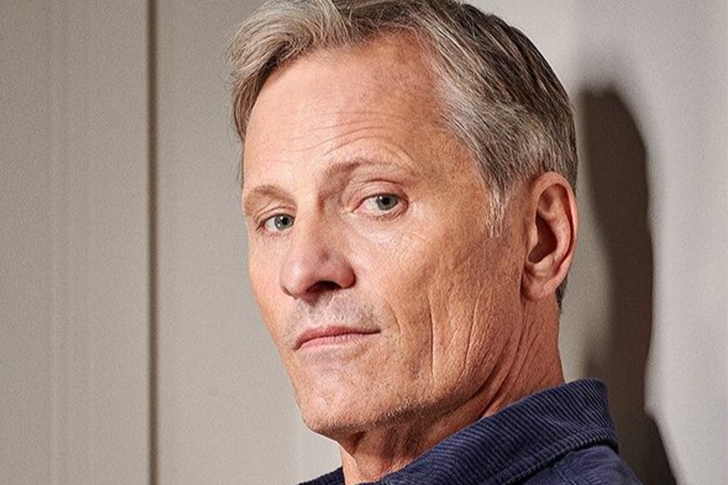 Viggo Mortensen is a successful American actor known for his credit role as "Aragorn" in the Lord of The Ring franchise. He's also appeared in other films such as Daylight, G.I. Jane, A Walk on the Moon, 28 Days, and many more. Viggo also won his fair share of awards and accolades throughout his career, including four Golden Globe Awards, three Academy nominations, and three BAFTA awards. He's undoubtedly a tenured actor, and you'd be surprised that he knows a couple of languages other than English!
Viggo grew up in Argentina, and he's incredibly fluent when it comes to speaking Spanish. He even stated that he's more comfortable expressing himself in Spanish rather than in English. Besides Spanish and English, Viggo is also fluent in Danish, French, and Italian. He even knows and understands a little bit of Swedish and Norwegian!
 Will Smith | Spanish, English
Will Smith has been one of the most successful actors in Hollywood for over three decades now. As an actor, Smith has appeared in several films and television shows throughout his career. But, interestingly, Will is the only actor who has starred in eight consecutive blockbusters, which grossed over $100 million in the box office. So you could say that he's one of the most respected actors in the entertainment industry today.
A particular acting credit in Will's resume that we're interested in is his 2013 film After Earth. Will went on a world tour to promote this film, and on the red-carpet premiere, reporters heard the actor speaking Spanish. We certainly didn't know that The Prince of Bel-Air star can speak Spanish fluently! It's refreshing to know, and we're confident that Will won't be needing any translator when he handles a conversation in Spanish.
Zoe Saldana | Spanish, English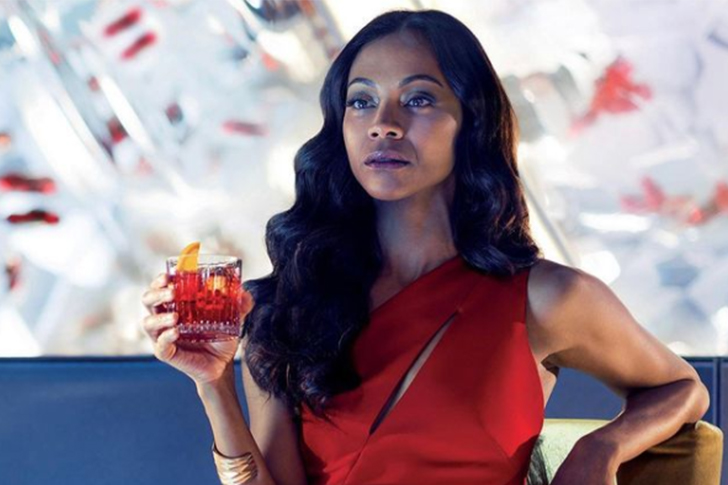 Zoe Saldana is a well-known American actress. She rose into popularity back in 1999, when she appeared in an episode of Law & Order. Her appearance paved the way for her to star in succeeding films, and she's been constantly appearing in blockbuster flicks since then. Saldana also worked on prominent science fiction films such as Star Trek, Avatar, and the Marvel Cinematic Universe.
It's certainly interesting to know that this talented actress knows a different language other than English. She speaks fluent Spanish, and she says that her children will also be learning and speaking the language as they grow. Of course, Saldana plans on making her kids multi-lingual, as learning and speaking English is also a must. Nonetheless, we're thrilled to know that she speaks Spanish, and it could be an excellent investment for her career, as it'll open more opportunities for her!
Penelope Cruz | Spanish, English, Italian, French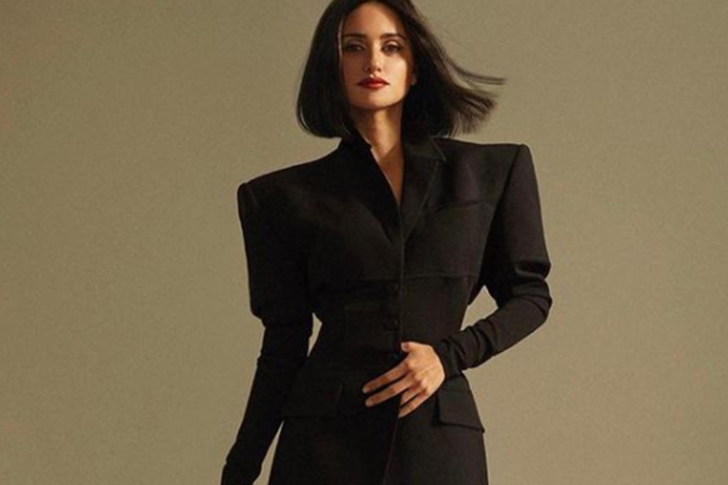 Penelope Cruz is a successful Spanish actress who's appeared in several Hollywood films. She first rose into popularity after notably appearing in films like Vanilla Sky, Nine, and Blow. Cruz certainly impressed many talent scouts in Hollywood as she quickly moved on in starring in more significant roles and projects. Fittingly, she has accumulated several awards and accolades throughout her illustrious acting career, including several nominations for an Emmy Award, a Golden Globe Award, and many more!
Given that she's Spanish, it's reasonable to expect that Penelope can speak Spanish fluently. However, it's interesting to know that she's also fluent in French, Italian, and of course, English. Cruz credits her high school education for helping her to become fluent in French. Moreover, she learned Italian when she auditioned for the romance-drama film Non Ti Muovere.
 Christoph Waltz | German, English, French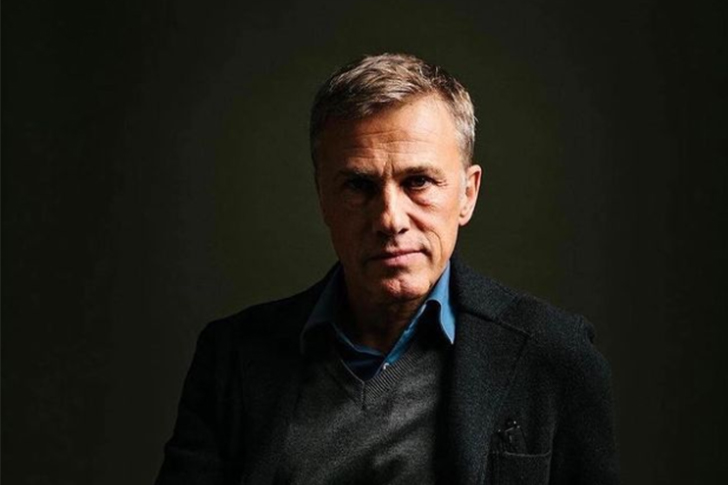 Christoph Waltz is a well-known Austrian-German actor and director. You may know him as "SS officer Hans Landa" from Quentin Tarantino's 2009 masterpiece Inglourious Basterds. He also appeared in other films such as Django Unchained, Carnage, Big Eyes, and many more. Waltz is one of the most decorated actors in Hollywood today, as he has been able to win several awards, including a BAFTA, a Golden Globe, and an Academy Award.
Another interesting fact in his resume is that Waltz is a trilingual talent. He knows three languages, and he can speak all of them fluently. Waltz is well-acquainted with English, German, and French. He started speaking German when he was in Austria, and then he learned English and French afterward. We'd have to give him credit for being trilingual, as he can use it for any future acting role in any film from any film industry around the world.
Kristin Scott Thomas | French, English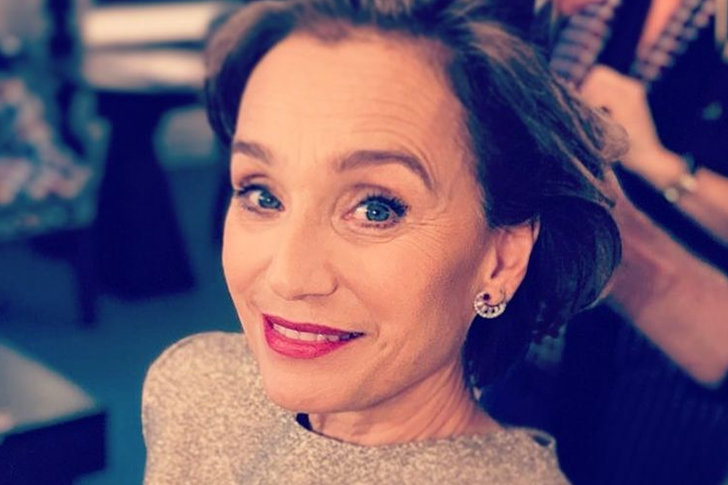 Kristin Scott Thomas is a well-known English actress. Kristin has appeared in several films throughout her career, most notably in movies like Tell No One, The Horse Whisperer, Gosford Park, The Valet, and many more. She's also bagged several acting awards and accolades, including a BAFTA Award for Best Actress, an Academy Award nomination, and an Olivier Award. Without a doubt, Kristin Scott Thomas is one of the premier actresses in Europe and Hollywood.
Kristin has lived in France since she was nineteen, and she speaks the French language perfectly. Interestingly, she holds French citizenship giving her more incentive to become a master of the language. But, of course, the actress is also perfectly fluent in English, making her a bilingual talent. She certainly won't have any problem adjusting for any role in any film industry. No wonder she keeps accumulating acting credits in various films to this day!
Arnold Schwarzenegger | German, Austrian, English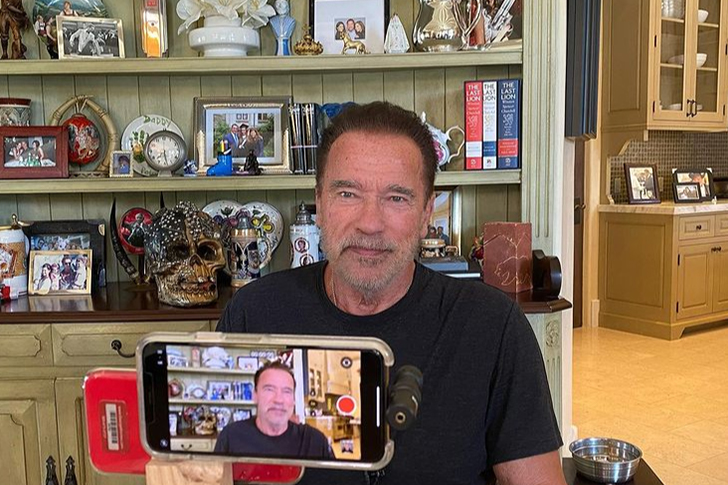 Arnold Schwarzenegger is among the most celebrated actors of all time, and you might be surprised to see him on this list. First, however, we'll need to give credit where it's due as he moved to America from Austria when he was just 21. At the time, Arnie was hardly even able to speak English. However, he managed to graduate from the University of Wisconsin despite being in a different country, in a different culture and conversing using a foreign language.
Once he graduated, Arnold was able to carve a successful career as a bodybuilder. Besides his legendary bodybuilding career, we also know him for starring in various films, including the Terminator franchise. He also managed to become the Governor of California. It's undoubtedly an impressive feat, and to think that he was barely able to speak English when he first laid on U.S. soil!
 Jon Heder | English, Japanese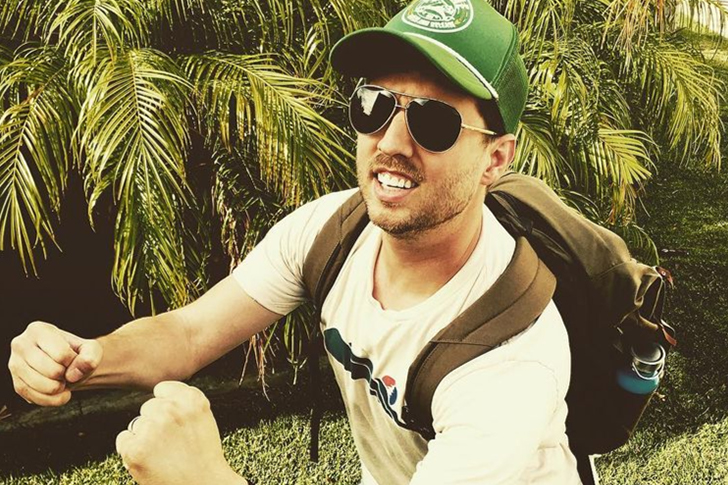 Jon Heder is a popular American actor and producer. Jon is best known for his roles in various films such as Napoleon Dynamite, The Benchwarmers, Blades of Glory, When In Rome, and many more. He's also gained acclaim for his role as "Roy Disney" in the film Walt Before Mickey. He even provided voiceover work for well-known animated films such as Surf's Up, Pinocchio, and Monster's House.
Jon Heder is a talented actor, regardless of which platform, and you'll never guess the foreign languages he's able to speak. Interestingly, Heder speaks Japanese fluently. He learned how to speak the Japanese language when he went on a religious mission to Japan for two years. We'd have to give Jon a ton of credit, as he even picked up the mannerisms of Japanese when they speak in their native language!
Lucy Liu | English, Mandarin, Italian, Spanish, Japanese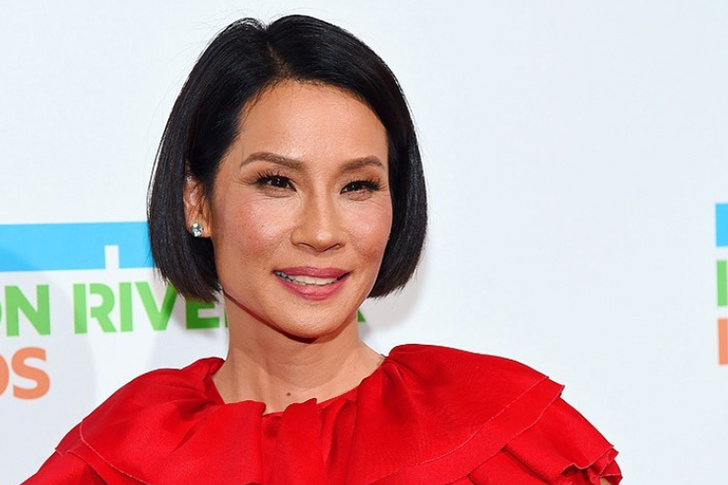 Lucy Liu is a decorated American actress who has worked in both film and television. She's best known for her role as "Alex Munday" in the two Charlie's Angels films. Liu also appeared in other films such as Payback, Shanghai Noon, Mulan II, Kung Fu Panda, and many more. As a prominent figure in acting, she has been able to win several awards, including two Guild Awards and a nomination for a Primetime Emmy.
It's no secret that Lucy Liu is of Chinese descent. Therefore, it'd be reasonable to expect her to speak fluent Mandarin. However, it's interesting to know that Mandarin and English aren't the only languages she knows. Throughout the years, Lucy became somewhat of a language pro and has been able to learn different languages like Italian and Spanish. She even managed to learn how to speak Japanese, and she also has a Bachelor's degree in Asian languages and cultures.
 Alicia Vikander | English, Swedish, Danish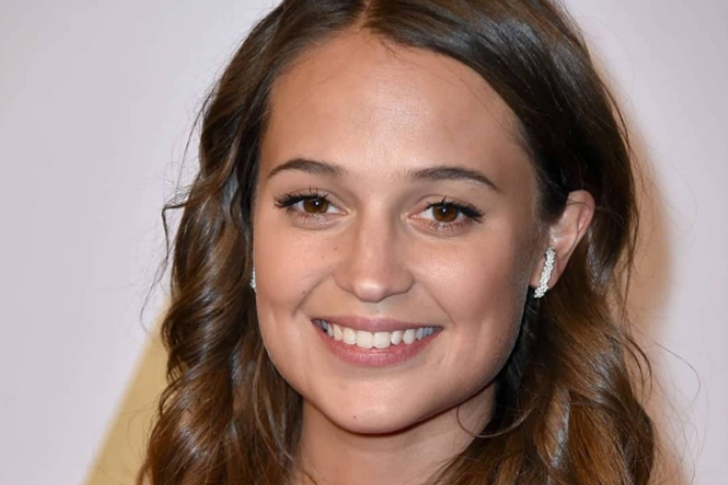 Alicia Vikander is a celebrated and renowned Swedish actress. She's best known for appearing in Tomb Raider, Pure, Ex Machina, and many more. Vikander began her acting career by starring in Swedish short films between 2008 until 2010, and today, she already has one of the most decorated resumes in cinema. As of this writing, Alicia's acting resume features several accolades, including a Screen Actors Guild Award, an Academy Award, two nominations for a Golden Globe Award, and three British Academy Film Awards.
She's undoubtedly a talented and exceptional actress. However, it's interesting to know that she's also multilingual! Alicia's first language was Swedish, and she learned Danish within two months for her credit role in A Royal Affair. But, of course, she's perfectly fluent in English, and it allows her to appear and star in various Hollywood flicks.
 Sofia Vergara | Spanish, English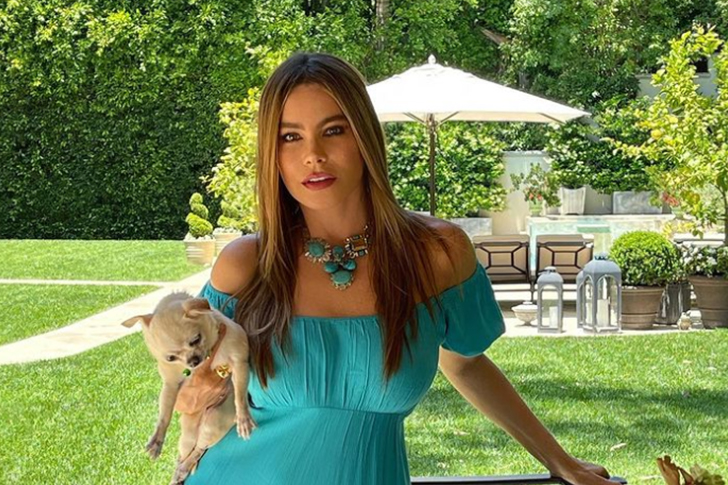 Sofia Vergara is a well-known actress, model, producer, and presenter. Vergara grew up in Colombia but eventually moved into America to start an acting career. Her decision to move was an excellent decision, as she has been the highest-paid actress in television for seven years now. Sofia also has acting credits in many films such as The Smurfs, Chef, Hot Pursuit, New Year's Eve, and many more. However, most of came to know and love the actress from her stint on Modern Family.
As we said, Sofia grew up in Colombia, so you'd expect that her mother tongue is Spanish. However, she learned how to speak English fluently while at school, which allowed her to venture from Colombia into the States easily. Interestingly, Sofia quickly passed the American citizenship test with a perfect score. So, you could say that her multilingual talent was meant for Hollywood stardom!
Mark Zuckerberg | English, Mandarin, French, Latin, Hebrew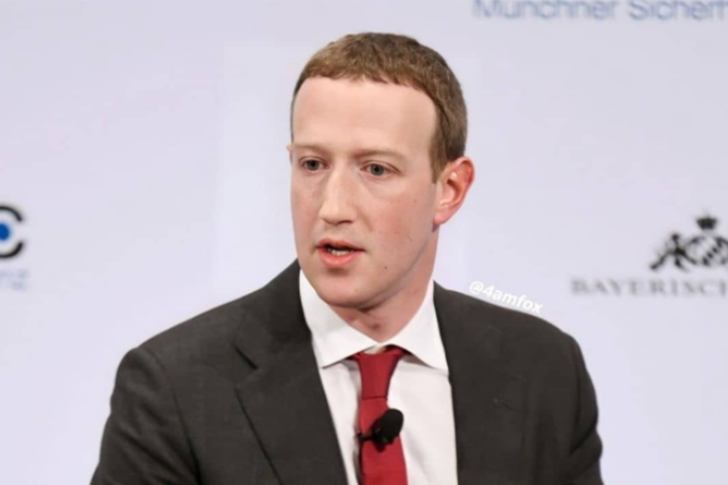 Mark Zuckerberg is a well-known American technology entrepreneur. He's best known as the third wealthiest person in the world and as the CEO of the social media giant Facebook. Zuckerberg sits on a fortune worth $114 billion as of this writing, and he's only in his 30s! Besides his astounding net worth, it's also worth noting that this social media giant is multilingual.
Zuckerberg knows several languages, including Mandarin. He once visited a university in China, where reporters saw him speaking Mandarin for almost 30 minutes. Besides Mandarin, Zuckerberg can also read and write other languages such as French, Latin, Hebrew, and even ancient Greek. We'd have to give him a ton of credit for learning languages other than English, as he can easily use it for his business model. No wonder Facebook has been able to expand to become a global empire!
Gabby Douglas | Hebrew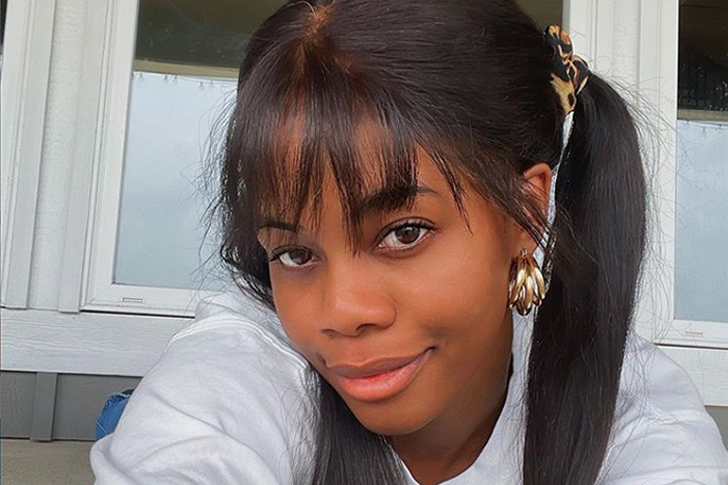 It's safe to say that a good portion of Gabby Douglas' introduction to gymnastics is thanks to her sister. Gabby began training when she was just six years old, and by the time she turned eight, she was already participating in competitions.
After landing her international debut in 2008's US Classic event, Gabby has gone on to gain widespread fame for her skills as an artistic gymnast. Among her greatest achievements include becoming the all-around champion in the 2012 Olympic Games and winning a gold medal with the American team during 2011 and 2015's World Championships. Besides showcasing a graceful performance in competitions, the gymnast can also read and speak a little Hebrew. While it's not clear where she learned the language from, perhaps it's safe to assume she got it from her mom and grandmother, who both reportedly studied the language. Overall, we believe her career investments have all been worth it.
Tim Tebow | Tagalog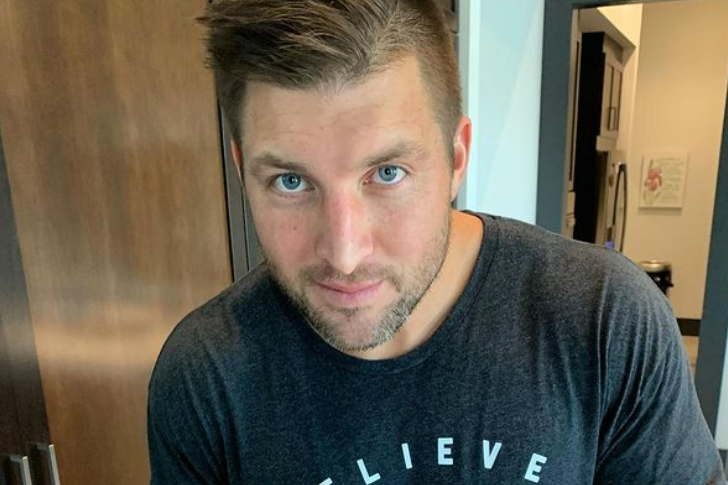 Tim Tebow's journey into football began during his high school years. With his foot ever so steady on the gas pedal, he continued onto college football, where he then showcased more of his skills on the field. He eventually landed a spot in the big leagues, debuting in the NFL back in 2010 as a member of the Denver Broncos. Since then, Tim has played for the New York Jets and the Jacksonville Jaguars, his current team.
What many of his fans probably don't know, however, is that Tim was born in Manila, Philippines. So with a good portion of his childhood spent there, it's no surprise he eventually got a firm understanding of the country's language, Tagalog. Along with sharing this fact in a couple of interviews, Tim could sometimes be seen responding to his fans in Tagalog. So perhaps it wouldn't hurt to assume that some of his loyal supporters are his childhood friends from the Philippines.
Serena Williams | French, Italian, Spanish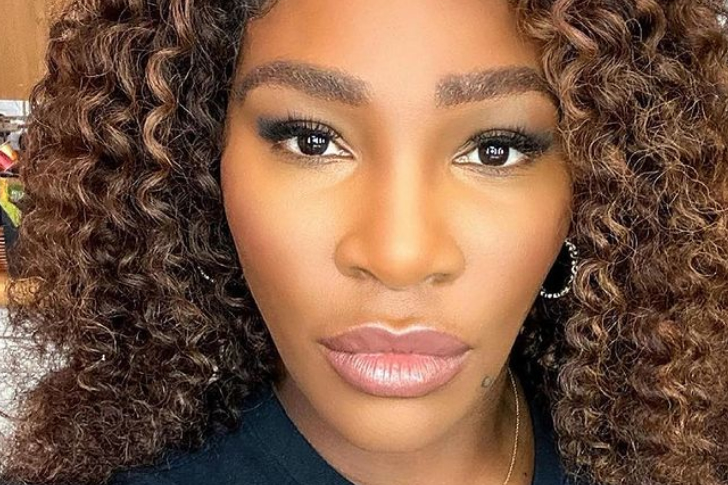 In the world of tennis, it goes without saying that Serena Williams is one of the sport's most well-known players. At just four years old, Serena already knew her way around the tennis court. She was eventually mentored by a couple of coaches, including her father. Well, by the looks of it, all that hard work finally paid off.
Since then, Serena has made numerous sports achievements, including winning 23 Grand Slam singles titles. Besides her skills on the court, Serena has also shown an interest in learning some languages, notably French and Italian. Apart from tennis, Serena would often showcase her linguistic skills in her speeches after international competitions, perhaps to help audiences understand her more. That is definitely a helpful investment she will never regret anytime soon. With that said, she reportedly also knows how to speak Spanish, though we are yet to see her talk in the language.
Landon Donovan | Spanish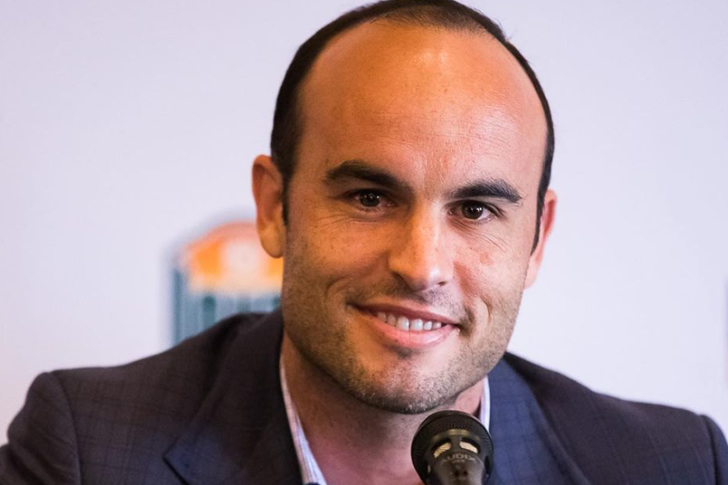 Meanwhile, in the soccer world, we have Landon Donovan. For years, the soccer industry has echoed his name as one of the most talented forwards in the field. In fact, he even takes credit for being one of the greatest players hailing from the United States. After starting his soccer journey in his childhood, Landon eventually made his way into the big leagues such as the San Jose Earthquakes, Everton, and the San Diego Sockers.
Along the way, he also had the chance to play for Club León, a professional football club based in Mexico. Besides lending his talents to the team, Landon also prepared his communication skills by learning Spanish. Although he's retired from the sport, his knowledge of the language still plays a significant part in his career. Besides speaking Spanish in interviews, Landon also placed his linguist skills to the test by working as a sportscaster for the United States-Ecuador's Copa América Centenario quarter-finals.
Martin Brodeur | French, English
With his father also being a talented hockey player, it was only a matter of time before Martin Brodeur followed suit. Martin began his journey into the sport during his childhood, playing the forward position before finally shifting to being the goaltender. By the time he bade farewell to his career on the hockey rink, Martin had earned the honor of being regarded as one of the sport's all-time great goaltenders. He now focuses on his investments and being the New Jersey Devils team's executive vice president.
While he is usually heard speaking English, it took some time before the former hockey player became fluent in the language. Born in Montreal, Martin spent most of his childhood speaking French. Today, he knows his way around both languages and could even switch from one to the other quite smoothly. This is most apparent during his retirement speech, where he transitioned to French when he thanked his ever-supportive parents.
Peyton Manning | Gaelic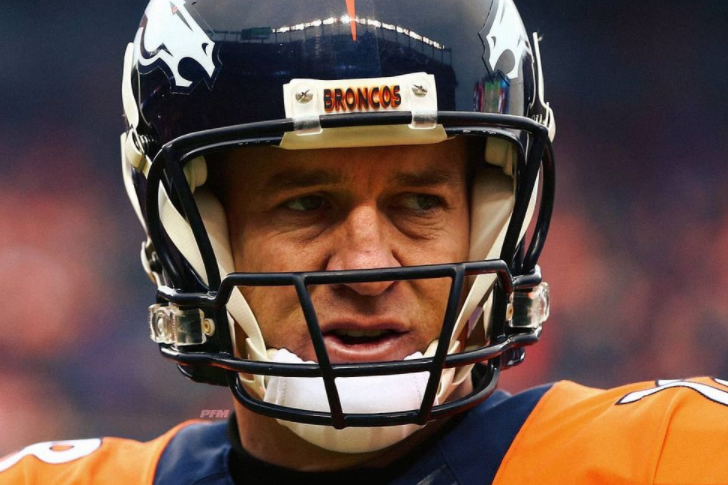 Peyton Manning is undoubtedly one of the most recognizable figures in the football scene. Beginning his career as a high school football player, Peyton eventually made his way to the NFL, where he played for 18 years before retiring. Throughout that period, he's made numerous achievements for both himself and his teammates, including winning two Super Bowls, two NFL Offensive Player of the Year Awards, and five NFL Most Valuable Player Awards.
Besides the English language, Peyton also has some degree of knowledge in speaking Gaelic, thanks to his brother Cooper. This eventually came in handy for his performance when he and his teammates communicated in codes mostly comprised of Gaelic words. Well, if by any chance you're interested, Peyton and the team made a video showcasing the technique in action – albeit with a dash of comedy sprinkled on top of it.
Caleb Joseph | Spanish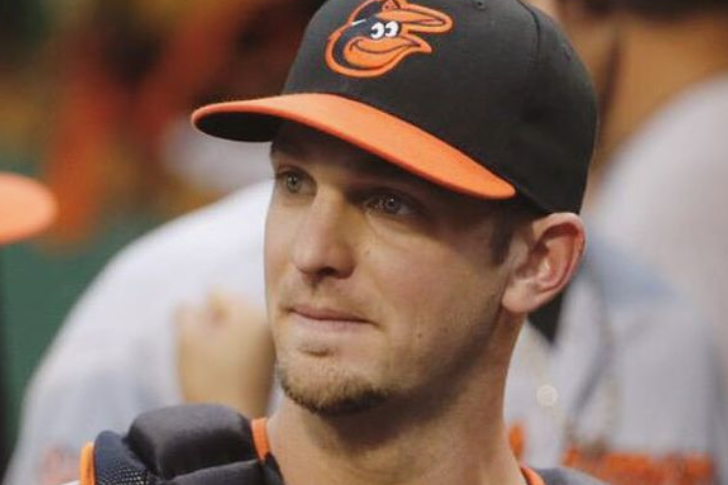 After showcasing his skills in the sport during his high school and college years, Caleb Joseph eventually found himself a spot in the Major Baseball League. Since then, he has played for the Baltimore Orioles, the Arizona Diamondbacks, the Toronto Blue Jays, and his current team, the Seattle Mariners.
Besides making investments in his baseball career, Caleb also spent a good amount of time preparing for another thing. Along with aiming to become an MLB player, he also knew that many of his soon-to-be colleagues and teammates spoke Spanish. This led to him taking Spanish classes numerous times throughout his years in school, starting from high school all the way to college. To top it off, he also traveled to Honduras, where he had the opportunity to polish his Spanish-speaking skills by conversing with natives. By the looks of it, saying the baseballer is determined in what he does is an understatement.
Pierre Garçon | English, Haitian French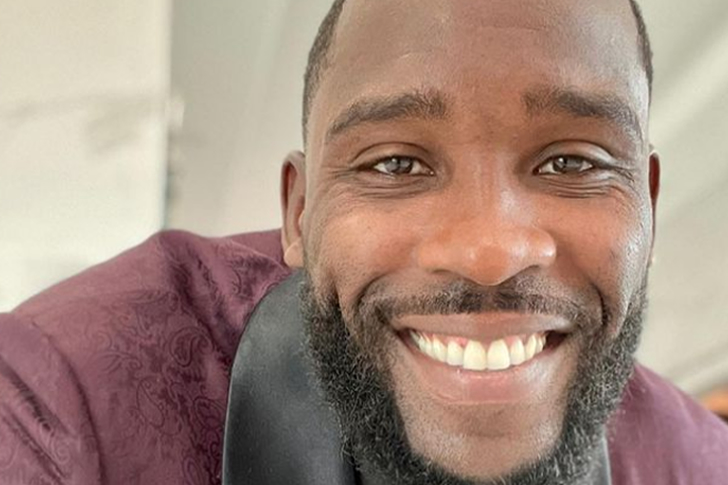 Even during his childhood, Pierre Garçon was already quite an athletic fellow, notably showing a knack for playing soccer and football. He eventually made his way to the college football scene. That stint alone proved that he was worthy of becoming a pro player. Pierre then earned himself an Ed Sherman Award for most outstanding player.  Thanks to his skills, Pierre had the chance to play in the NFL. Throughout this ten-year run in the big leagues, he played for Washington Redskins, Indianapolis Colts, and the San Francisco 49ers.
From his name alone, it wouldn't be surprising if many people immediately assumed Pierre was French. Although he isn't, the former footballer still takes credit for being fluent in it. This is due to him speaking English and Haitian Creole growing up, with the latter deriving many of its words from the French language.