Find Out Your Favorite Celebrities' Insane Hobbies Here
It can be quite easy for us to forget that the celebrities we know and love have off-screen interests and lives outside of their work. However, as we get to know their hobbies, we often learn that many of them are just like us, in a way. Who would've known that an award-winning actress can be passionate about knitting? While it isn't exactly a surprise to have a hobby, it often intrigues us to learn about the hobbies of some celebrities.
We're taking a deep dive, and we've managed to round up some of the most interesting hobbies of your favorite celebrities. Some of the hobbies in this list are even strange to a certain degree and completely unexpected. The list is pretty diverse; whether it's collecting something rare and obscure into taking Tom Cruise in a fencing match, something we can't relate to.
Nicole Kidman | Skydiving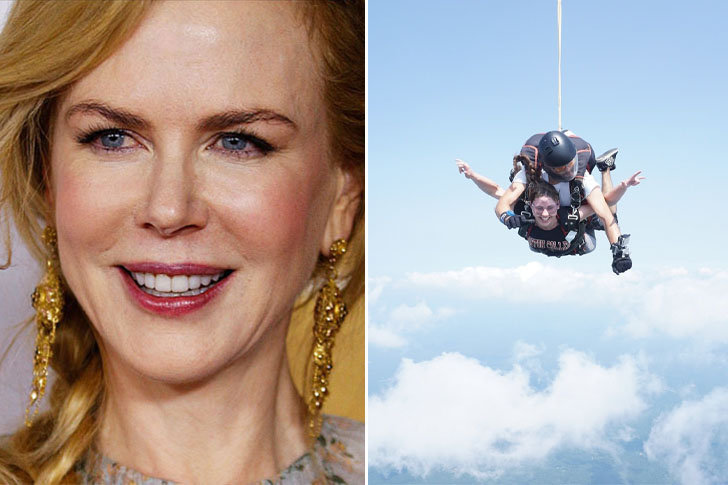 Nicole Kidman is an incredibly successful American-born Australian actress. She's appeared in several films, and she's received numerous awards and recognition throughout her career. Kidman is best known for her performances in films like Cold Mountain, Bewitched, The Upside, and many more. There's certainly no doubt that she's one of the most influential actresses in modern film history.
Despite being really good at acting, Kidman does not just spend all of her time perfecting her craft. An interesting fact about this award-winning actress is that she's an adrenaline junkie! She has a skydiving license, and she even encourages other women to get their licenses too. She says that it's the closest thing to flying and that there isn't any degree of difficulty involved in engaging with this activity. Though it may sound incredibly inviting, we'll have to think twice about making skydiving our hobby.
Beyonce | Making Honey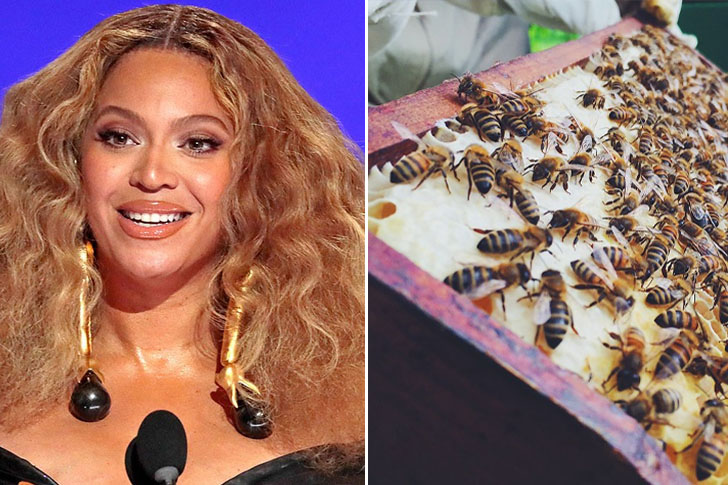 Beyonce is one of the most recognizable pop superstars today. During an interview, the 39-year-old musician revealed one surprising fact about herself that fans didn't know. That startling fact was Beyonce's passion for making money. She now has two actual beehives at home with around 80,000 bees, and she's been able to make hundreds of jars of honey per year.
It sounds like Beyonce's hobby is one that can potentially turn into an investment or a business venture. It's fascinating as her fanbase is called "The Beyhive," and it'll be a fitting opportunity to see Beyonce come up with her honey products. However, she isn't interested in making money out of making honey, stating that she kept the beehives because of her daughters. Her daughters, Blue and Rumi, have terrible allergies, and Beyonce uses honey for its various healing properties.
Paris Hilton | Hunting Frogs & Restoring Vintage Radios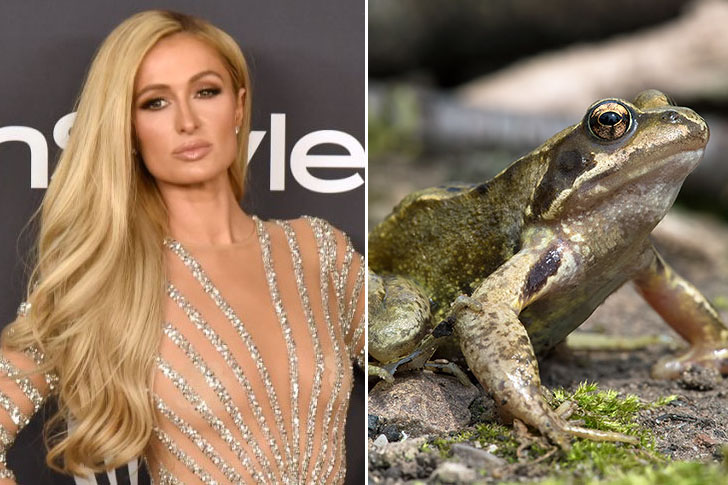 Paris Hilton is a well-known Hollywood personality with several surprises. In an interview with The Sun, the heiress shed light on what she does during her spare time. Interestingly, Paris likes to engage herself in hunting frogs. Though it's a bizarre activity, she insists that no amphibians were harmed or hurt in the process. She says that she enjoys hunting frogs whenever she's at her ranches in Oakland and Nevada. All that she does is catch frogs, put them in a bucket, then eventually letting them go.
We certainly weren't expecting that Paris has more bizarre hobbies to share. Whenever she's not hunting frogs, she's usually restoring vintage radios. She's often spotted at antique European radio shows, and it turns out that she is more than just a buyer. She also restores the vintage radios that she buys in various radio shows. It's definitely a bizarre hobby, but we're sure that Paris can capitalize on this hobby and turn it into an investment.
Kendall Jenner | Bird Calling
It's safe to say that everyone on the internet knows who Kendall Jenner is. She is a well-known model, media personality, and socialite who's best known for appearing in Keeping Up with the Kardashians, a popular reality TV show. Subsequently, appearing in the hit television show allowed her to carve a career in modeling. Her chosen career was certainly a no-brainer for Kendall, as she's constantly praised for her good looks.
An interesting fact about the supermodel is that she revealed her surprising hobby. You could say that it's even a talent, an incredibly weird one, might we add. During a recent interview on the James Corden Hidden Talents Show, Kendall revealed that she has a knack for bird-calling. It's certainly a surprising hobby as we don't have a single clue where she went in order to learn something like that. Nonetheless, she deserves credit for introducing a part of her that we didn't know about!
Katy Perry | Celebrity Hair Collector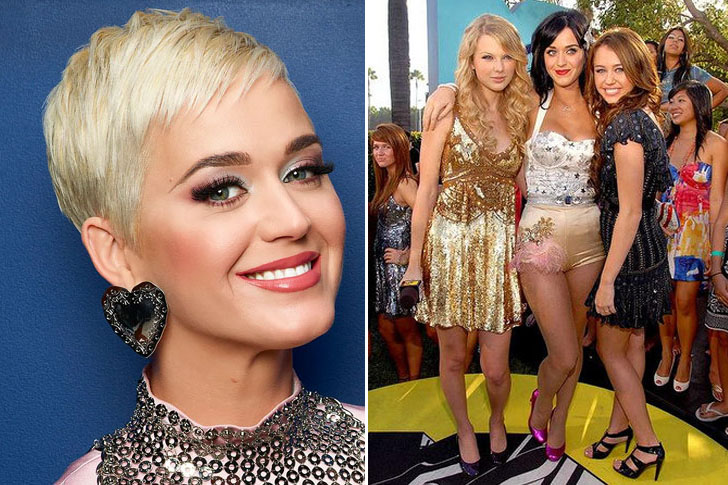 Katy Perry is a successful American singer, songwriter, and television personality. She's been able to release several studio albums throughout her career, and she's received her fair share of music awards and accolades. Without a doubt, she's one of the biggest names in Hollywood today. Interestingly, this A-list Hollywood celebrity has an interesting hobby that we can't wait to share with you!
We all know Katy as a pop icon who loves to play around with her hair. Interestingly, she's also made collecting other celebrities' hair a hobby. In fact, she even talked about her weird hobby during a Q&A with her fans, admitting that she used to keep Taylor Swift and Miley Cyrus's hair in her bag! To her credit, Katy admits that it's a bit creepy but awesome at the same time. She must just really like hair!
Brad Pitt | Pottery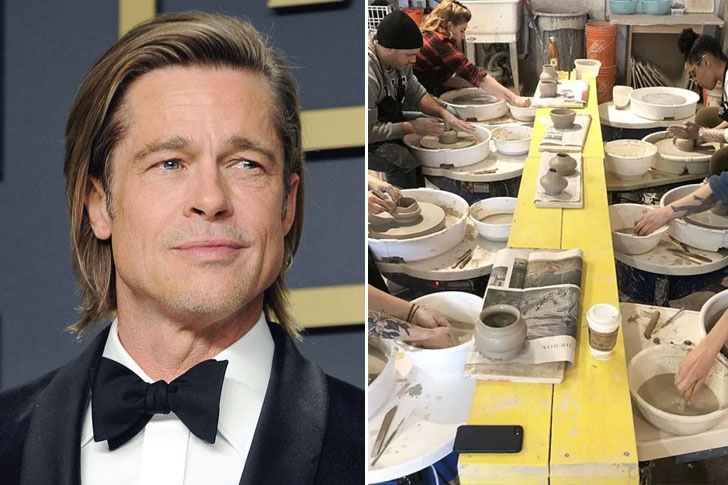 Brad Pitt is undoubtedly one of the most recognizable actors in Hollywood today. He's an actor who's appeared in several films and has received several awards, including two Golden Globe Awards and an Academy Award. Besides acting, the actor is also a producer, winning a Primetime Emmy Award under his production company, Plan B Entertainment. You could say that Brad is a man of many interests and passions.
We were certainly surprised when we learned that Brad likes to relax through pottery. He looks like he's the last person you'd expect to be into pottery. Nonetheless, Brad enjoys pottery, and he deserves all the credit for breaking stereotypes. Interestingly, he has been known to enjoy pottery with his good friend Leonardo DiCaprio. One can only imagine what their "guys night" must look like. It's certainly an event that you'd love to be invited to!
Will Smith | Fencing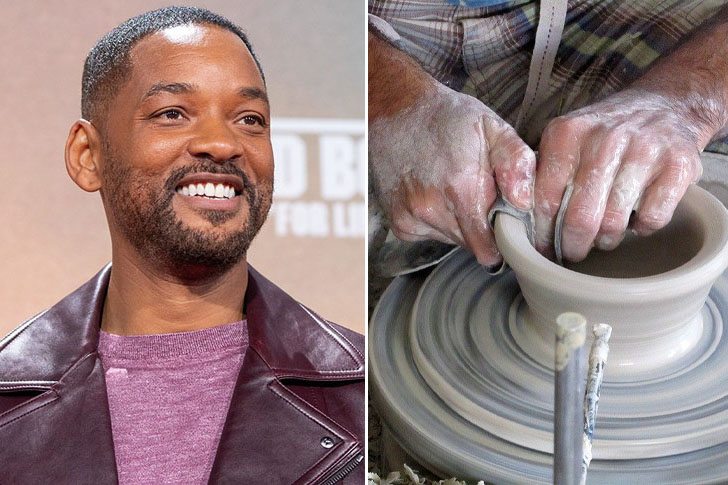 Will Smith is a famous American actor who's adored by millions of fans all around the world. As an actor, Smith has been able to cultivate an incredibly illustrious career, receiving several awards and accolades in the process. Some of Will's achievements include five nominations for a Golden Globe Award, two Academy Awards. Besides acting, Will was also a well-known rapper, and he's won four Grammy Awards.
Will seems like a celebrity who likes to do it all. Interestingly, he is incredibly passionate about fencing. He's a fencing enthusiast, and he has been able to go against his good pals David Beckham and Tom Cruise. It's good to know that Will finds common ground in which he and his celebrity pals can enjoy together. After all, Hollywood life isn't just about accumulating acting credits; it's also for enjoying and having a blast!
Mary-Kate Olsen | Show Jumping
Mary-Kate Olsen was once one of the most popular actresses in Hollywood. She started acting at a young age, where she played the role of Michelle Tanner in the iconic television sitcom Full House. The actress then moved on to carve a successful film career, where she has acting credits in several films, eventually retiring from acting in order to focus on her career in the fashion industry.
Who knew that Mary-Kate was a show-jumper during her spare time? Judging from her skills, it's all clear that she has been doing this for quite a while now and that show-jumping is definitely more than a hobby. Her passion as an equestrian is only a testament to her knack for finding success and being good in any industry or platform that she finds herself in. To no one's surprise, Mary-Kate looks incredibly chic while show-jumping.
Mike Tyson | Pigeon Racing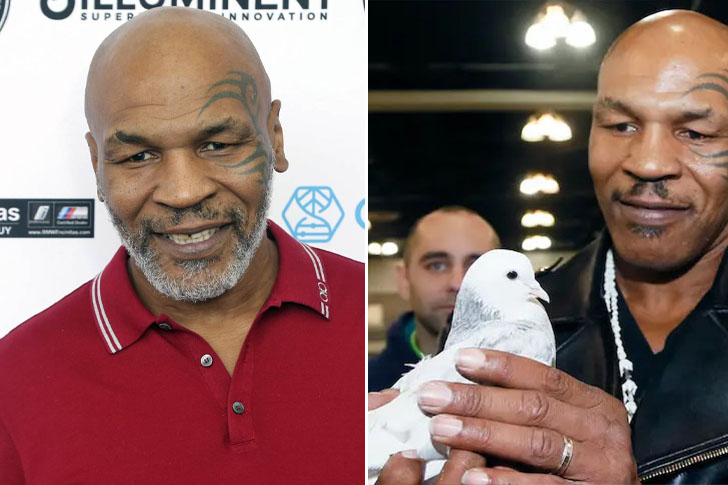 Mike Tyson, also known as Iron Mike, was one of the best boxers to have ever played the sport. He is considered one of the best boxers in boxing history, and he's also widely regarded as the best heavyweight boxer of all time. He's won several titles and championships throughout his career, and he's the youngest boxer to win a heavyweight title. Without a doubt, Iron Mike made his mark in the world of boxing.
As all athletes do, Iron Mike saw his career decline as his advanced age come. Eventually, Mike retired, and who would have known that he'd be into such a weird hobby during retirement. He often engages himself in pigeon racing, and it's definitely an unexpected hobby for one of the best boxers in history. Nonetheless, he deserves credit for finding a new passion and leading the way in the hopes of making pigeon racing more popular with the younger generation.
Taylor Swift | Making Snow Globes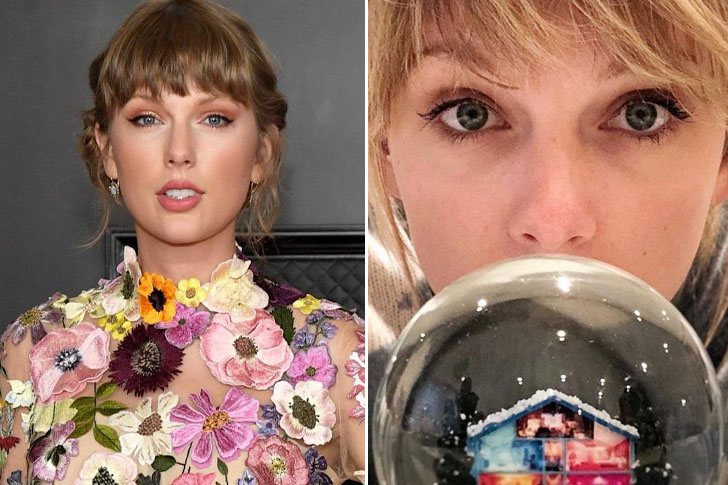 Every music fan certainly has a good idea who Taylor Swift is. She's an incredibly successful pop-country artist who sold over 200 million records worldwide. She is also an incredibly decorated artist, winning numerous accolades, including 11 Grammy Awards, an Emmy Award, a couple of Brit Awards, and 32 American Music Awards, which is the most by an artist. Without a doubt, Taylor is highly influential in the music industry.
Despite being incredibly influential, Taylor makes sure that she remains down to Earth and humble. The pop-country icon loves to create homemade snow globes. Who could've expected that Swift has an incredibly innocent hobby? Those who know her on a personal level must've received a homemade snow globe crafted by Taylor herself at some point. She uses antiques, glitters, and mason jars in order to fashion the gifts. We'd have to give her credit as this hobby is incredibly wholesome!
Angelina Jolie | Dagger Collector

Angelina Jolie is an actress who's known for starring in a whole variety of film roles throughout her career. One of her most memorable performances was in the 2009 film Wanted, where she showcased her Big Assassin Energy. Interestingly, Jolie seems to have an interest in playing the part off the screen. The renowned actress is an avid enthusiast and collector of daggers!
In an interview with W Magazine in 2008, Jolie shared how her mother got her into the hobby of collecting daggers. Interestingly, she wants to pass it down to her son Maddox. She recalls that she got her first dagger when she was 11 or 12 years old. Since then, she's collected a good number of daggers, and she's been into several special shops to look for them. You could say that she was already well-prepared before her acting credit in the 2009 film Wanted.
Andrew Garfield | Coin Collector & Gymnast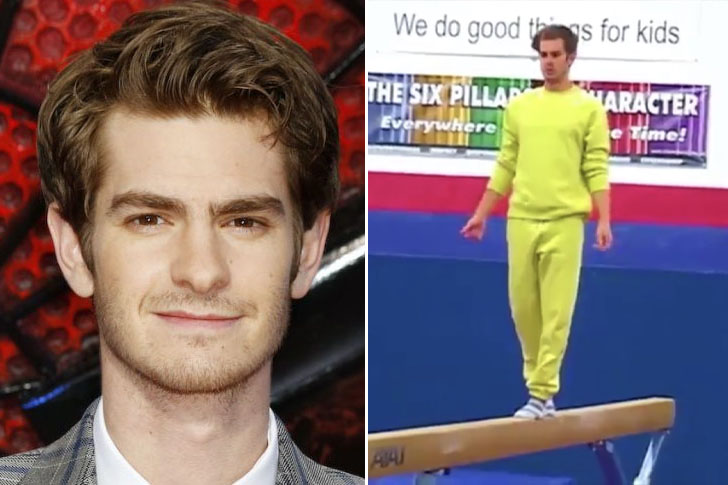 Andrew Garfield is a beloved actor with millions of fans around the world. He's of American and British descent, and he's received a good number of awards and accolades throughout his career. Garfield was able to win a Tony Award, and he has been nominated for a Laurence Olivier Award. He also won two Golden Globe Awards, an Academy Award, and three BAFTA Awards. He's certainly one of the most decorated actors in Hollywood today.
We all know that Garfield is a man of many talents. However, there's still a side of him that we don't completely know to some degree. Interestingly, Garfield used to be a gymnast, and he showcased his gymnastic skills when he did a backflip during his appearance on Ellen. He's also an avid coin and stamp collector. He could just be possibly the perfect man.
Rosario Dawson | Star Trek Fan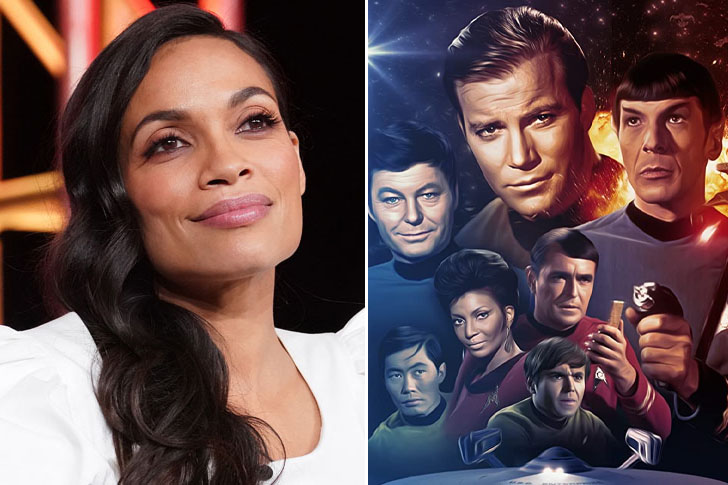 Rosario Dawson is a popular American actress who's known for appearing in blockbuster films like He Got Game, Unstoppable, Top Five, Rent, and many more. Besides acting, Rosario is also a producer, and she's been able to produce a good number of motion picture films throughout her career. You could say that she's one of the most recognizable figures in Hollywood today.
It's definitely not a secret that Rosario is one smart woman. After all, you wouldn't be a successful actress or producer without having an exceptional brain. However, who could have known that Rosario is also a huge Star Trek nerd? She maintains a degree of activity when it comes to attending Comic-Con events, and she's even known to talk a little bit of Klingon in some conversations. Well, she can certainly call herself a successful actress who knows several languages!
Jennifer Garner | Saxophone Player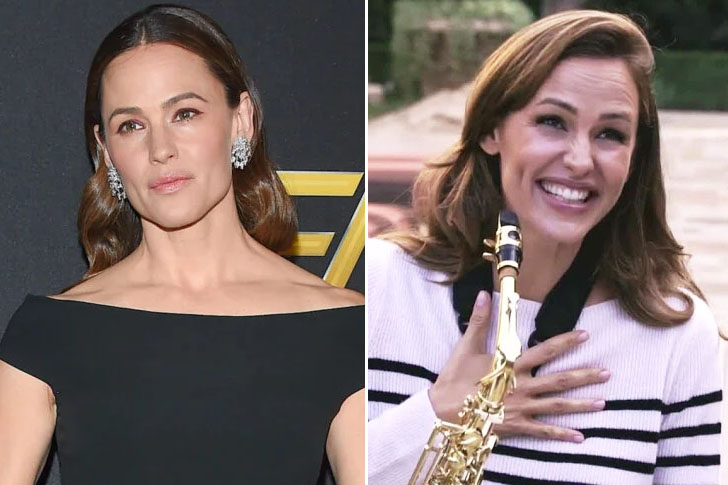 Jennifer Garner is a well-known actress and producer who is best known for appearing in numerous films, including Daredevil, Elektra, and 13 Going on 30. The actress also has several acting credits in television as she starred in the ABC spy-action television series Alias from 2001 until 2006. Garner received several awards and accolades as an actress, including four consecutive Primetime Emmy Nominations, a Golden Globe Award, and a Screen Actor's Guild Award for Best Actress.
Garner loves to play the saxophone during her spare time. After learning about some of the other celebrities' weird hobbies, we know this one does not sound weird at all. In fact, it's incredibly wholesome to know that she once serenaded Reese Witherspoon with a saxophone solo on her special day. It's undoubtedly the best kind of friendship in our eyes! We can only wonder where she even learned how to play the saxophone.
Susan Sarandon | Ping Pong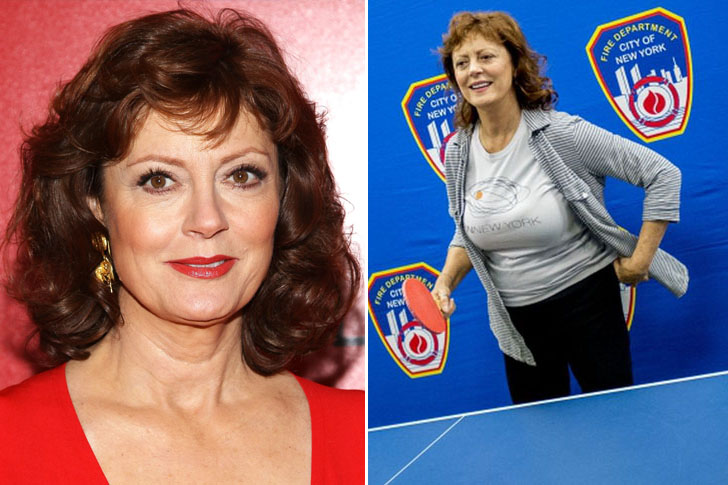 While Susan Sarandon is world-famous as an actress and political activist, one aspect people might not know about her is her fascination with ping pong. Her love for the sport is first known to the public when she starred in the 1985 movie Ping Pong Summer. In addition, her appearance on Jimmy Fallon's talk show made her hobby known to the general public. The fact that anyone can play the game, be it young or old, made her love it.
While she managed to just make the sport into one of her beloved hobbies for decades, she began to delve into the business side of ping pong by co-owning a chain of ping pong clubs called SPiN. The business started back in 2009 in New York City, with her then-partner Jonathan Bricklin and a few other partners. It seems they were quite serious about the investment, as SPiN has seven branches in both the U.S. and Canada. Aside from her chain of ping pong clubs, Sarandon also gifts ping pong tables to her friends, a testament to her love of the sport.
Simon Cowell | Climbing Trees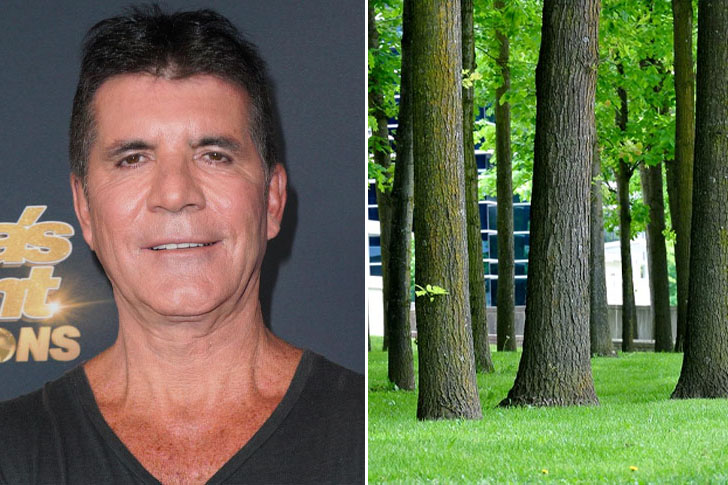 Simon Cowell is perhaps one of the most prominent figures in the music industry. He is responsible for giving big breaks to countless musicians and music groups, including One Direction, Westlife, Fifth Harmony, and Susan Boyle, among others. He is known for being a long-time judge on contest shows such as American Idol, The X Factor, Britain's Got Talent, and America's Got Talent. Despite his overloaded schedule and prominent presence, one thing about him might come as a shock to many, his love of tree climbing.
According to him, he climbs a tree daily and treats it as a ritual. He added that his daily ritual gives him a sense of appreciation and tranquility with nature. Even in his overloaded days, he still makes an investment in doing the activity. In some of his interviews, he recommends tree climbing to the interviewer, saying that it is worth the climb to appreciate the activity.
Rosie O'Donnell | Happy Meal Toys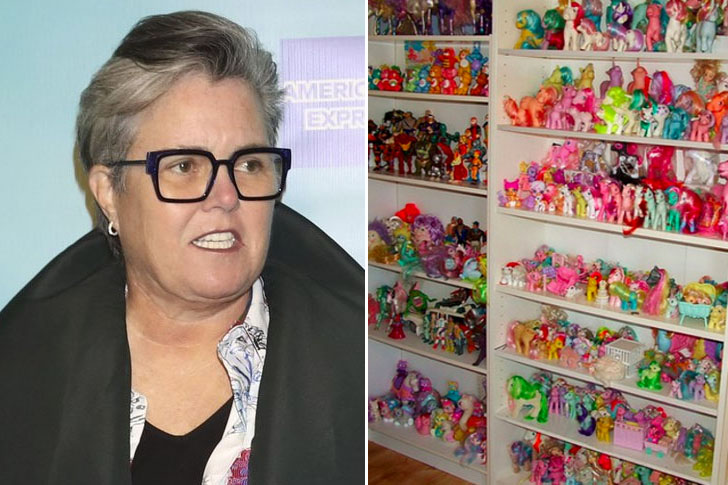 Rosie O'Donnell is a fixture on American talk television who is well-known for her outspokenness and often confrontational stances on a lot of issues. In recent years, O'Donnell often butted heads with former U.S. President Donald Trump, who feuded with her before his presidency. She has been an ardent supporter of LGBT rights and has been at the forefront of the fight on gay adoption, being a lesbian herself. Despite her active life in entertainment, one thing is quite unusual for her, collecting Happy Meal toys.
She started collecting the time-limited toys during the release of the Disney movie 101 Dalmatians, which led to the release of 101 Happy Meal toys. Despite McDonald's sending the entire collection to her, she never stopped collecting and made serious investments towards it. Today, she has already accumulated over 2,500 toys over the past 25 years, as of 2021. On her Instagram account, O'Donnell has posted new toys to her collection, stating that she collected so many toys because it is a reminder of her childhood.
Johnny Depp | Barbie Doll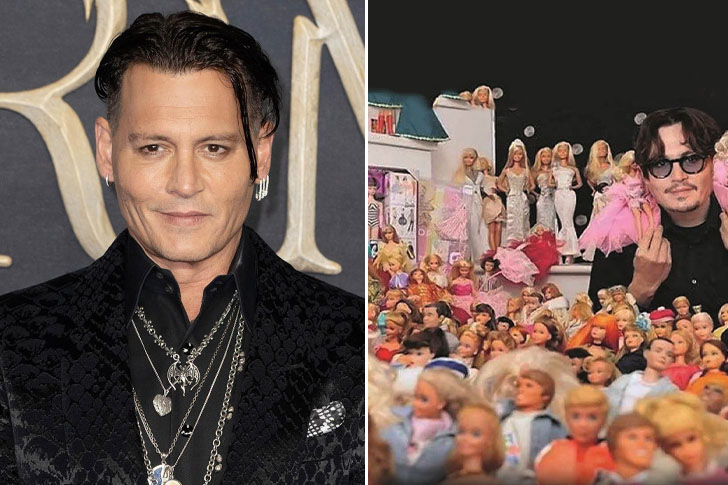 Johnny Depp is well-known for his eccentric and iconic roles over his decades in the industry. He played characters such as Edward Scissorhands, The Mad Hatter, Jack Sparrow, and Willy Wonka. His rise to prominence in the early 2000s was when he played Captain Jack Sparrow in the Pirates of the Caribbean franchise, which became one of the most successful movie franchises of all time. His macho appearance and vibe undoubtedly made him one of Hollywood's hottest celebs. This is why it is quite a surprise for his fans to know that he has a collection of Barbie dolls. Yes, you read that right. BARBIE. DOLLS.
His collection of Barbie dolls can be traced to him raising his daughter Lily-Rose during her childhood, often playing Barbie dolls with her, and tested out various characters' voices while playing with the dolls. As Lily-Rose grew up, the Barbie dolls were out of her interest, but Depp kept them anyway. Today, his long-term investment has expanded to include limited-edition dolls and celebrity dolls. In addition, Depp has collected numerous props from his movies over the years.
Phil Collins | Artifacts from The Alamo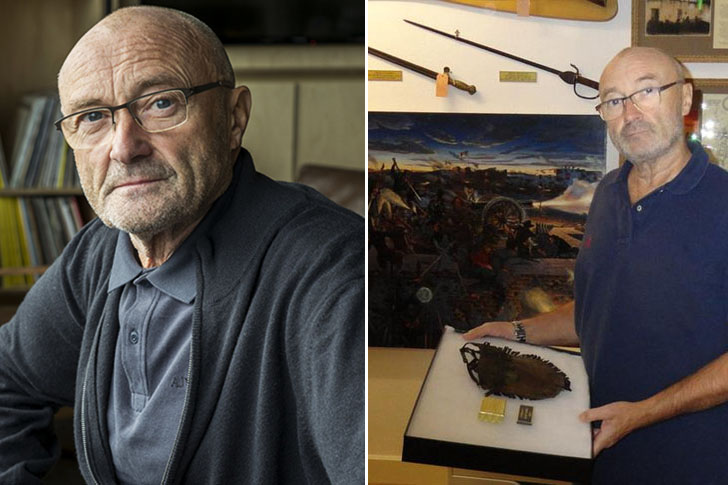 Phil Collins is one of the greatest English exports when it comes to music. He is one of the world's best-selling artists and has been awarded numerous accolades over the years. Among his most iconic songs are In the Air Tonight, Easy Lover, Take Me Home, and I Don't Care Anymore. His work on the Disney movie Tarzan further added to his fame. Despite being an Englishman, Collins had found a fascination on something truly American, especially Texan: Alamo artifacts.
The Alamo holds a special place in Texan identity and has fascinated Collins since he was a child. He started to gather countless artifacts relating to the Alamo, including weapons, uniforms, documents, and relics. While many are heavily skeptical about the authenticity of his collection, Collins' collection drew the attention of Texas' Lieutenant Governor, who made a commitment in making an investment towards housing Collins' collection.
Leslie Mann | Unicycling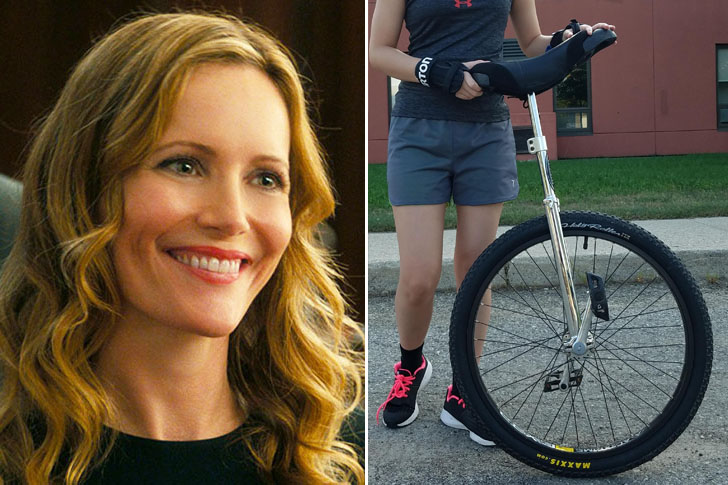 Leslie Mann is one of the most popular comediennes in the industry, rising to prominence with her role alongside Paul Rudd and Seth Rogen in Knocked Up back in 2007. She subsequently appeared in highly successful comedy films such as This Is 40, 17 Again, and Funny People. Aside from films, she has also dabbled into TV roles such as in Allen Gregory and Modern Family. Outside of acting, Mann has made an investment towards mastering a highly difficult activity, unicycling.
Mann has been riding the unicycle after receiving one for Christmas when she was ten years old. Over the years, she taught herself how to use it and eventually managed to master it. All the time she has spent on her hobby has paid indeed off. She has learned a couple of tricks along the way as well, including jumping off curbs and cycling backward.
Ryan Gosling | Knitting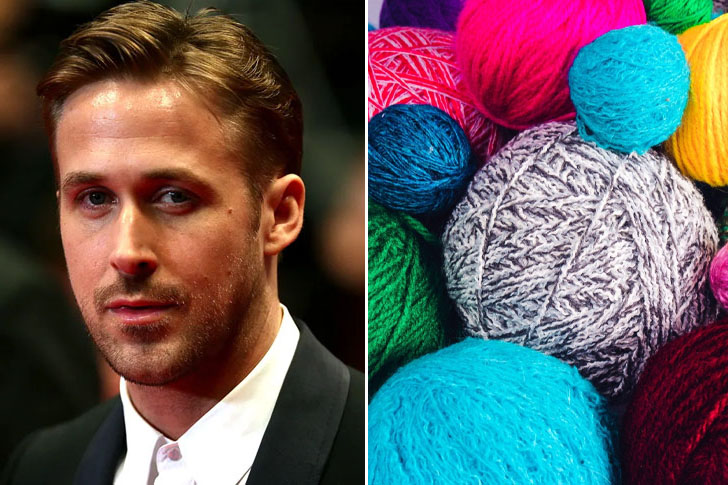 Ryan Gosling is one of the most prominent male celebrities in Hollywood, well-known for his performances in La La Land, Blade Runner, 2049, Half Nelson, and Drive. Having been able to play diverse roles in different genres, Gosling has managed to wow audiences and critics over the years. In addition, his physique undoubtedly made him one of Hollywood's most handsome actors. Throughout his career, he has received numerous nominations and a Golden Globe. While he is often associated with being masculine, Gosling has a hobby that is quite charming yet seemingly out of his character: knitting.
Gosling got a hold of the hobby when he learned it while filming for the indie film Lars and the Real Girl. While it might have been quite a one-time use of the skill, Gosling held on to knitting and made a serious investment in mastering it. Over the years, he has knitted many articles of clothing, including scarves, gloves, and hats. According to him, he finds knitting quite therapeutic and perfect.
Mila Kunis | Star Trek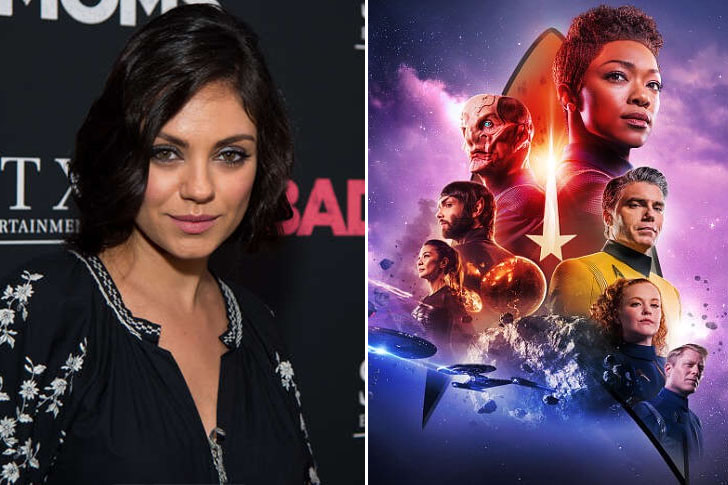 Mila Kunis has been among Hollywood's most versatile actresses, becoming world-famous for her performances in Forgetting Sarah Marshall and Black Swan. She is also known for voicing Meg Griffin in the hit animated sitcom Family Guy. She is often considered a sweetheart in the industry, but Trekkie might not be the description one comes up to mind. Yet, Kunis herself is a big fan of everything Star Trek and has devoted her time to attending various Star Trek conventions.
She became a Trekkie when she was in her teens, although she had been familiar with the series during her childhood. According to her, her favorite Star Trek series is Next Generation, followed by the original, Voyager, Deep Space Nine, and Enterprise. Over the years of her fascination with the sci-fi series, she has made an investment in accumulating a large trove of Star Trek memorabilia, including vintage figurines from fellow Trekkie Jason Segel and a signed photo of Leonard Nimoy, who played Spock.
Tom Hanks | Collecting Vintage Typewriters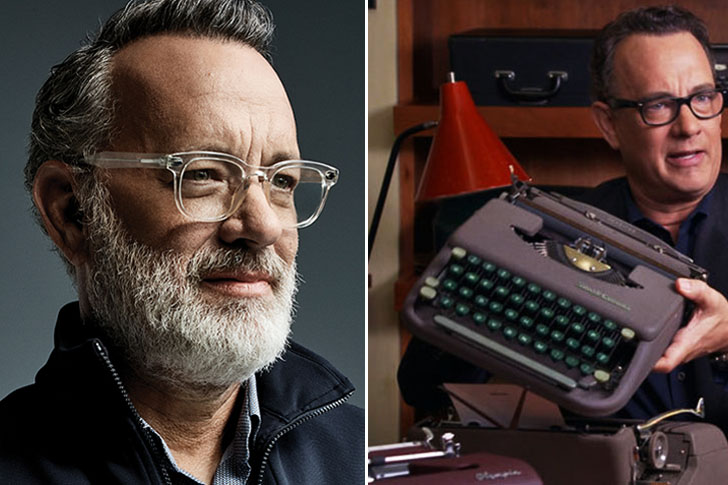 Tom Hanks is regarded as one of the most iconic and prominent actors in Hollywood.  Spanning a career of four decades, he is well-known for his performances in Forrest Gump, Saving Private Ryan, Toy Story, and Catch Me If You Can, among others. His stellar acting won him numerous awards, including two Oscars, seven Emmys, and five Golden Globes. He has made a mark in American popular culture and is beloved by millions of fans all around the globe. To further add to his charm, Hanks is also an avid collector of vintage typewriters since the 1970s.
He began to make a serious investment in collecting typewriters after an insightful conversation at a restoration workshop in 1978. He bought his first typewriter, a Hermes 2000, at the age of 19. Since then, he has procured more than 250 typewriters, with 90% of them being functional. Like many collectors, Hanks ensures that each typewriter is still functional, despite its age. He said that with the tiniest amount of effort and maintenance, a typewriter will last a thousand years.
Bob Barker | Karate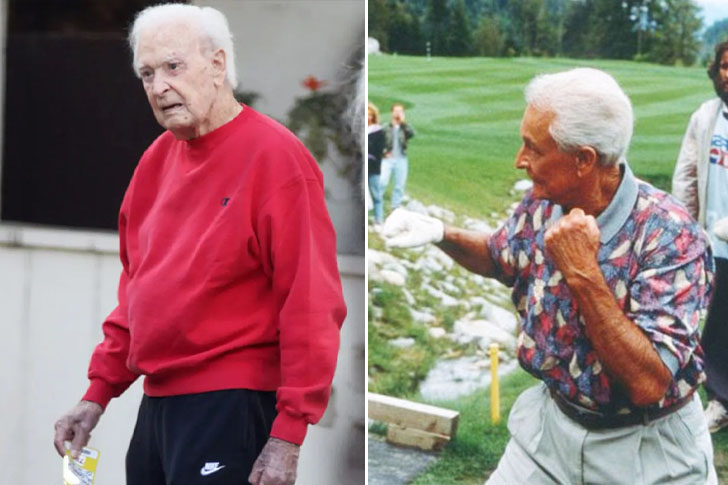 Bob Barker has been a fixture of American television for decades. He is well-known for being the long-time host of the hit game show The Price Is Right from 1972 until he retired from the show back in 2017. He has also hosted multiple Miss Universe and Miss USA pageants. His long and iconic presence on TV made him an icon of popular culture. He has also devoted his life to animal rights, often including his advocacy on his shows. However, one aspect that might not be associated with him is karate. Yes, he is a black belter in Japanese martial arts.
Barker got his hands into karate through his friend, action star, and martial artist Chuck Norris. Barker and Norris are next-door neighbors. Together, they made an investment towards training in the art for eight long years. Eventually, Barker achieved a black belt, which is the highest rank that can be achieved. His skills were put on display when he fought Adam Sandler's character in the 1997 film Happy Gilmore. Barker changed the outcome so that he never loses to a fistfight.
Claudia Schiffer | Collecting Insects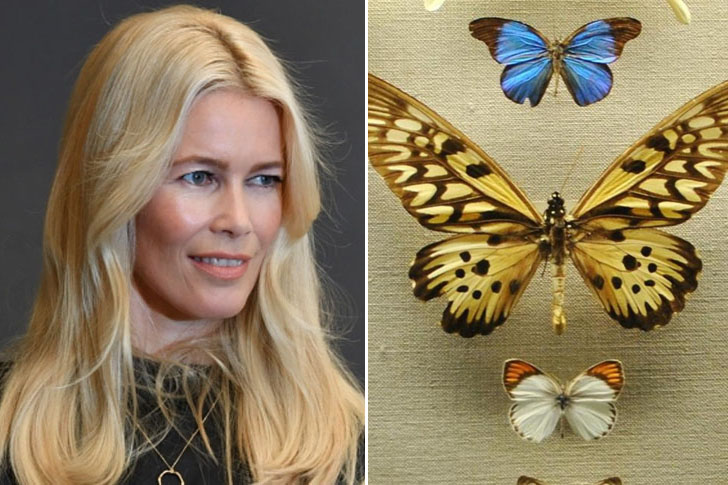 Claudia Schiffer is one of the most famous supermodels of all time. She became famous during the 1990s, achieving the coveted status. She has appeared on countless magazine covers, including Vogue, Rolling Stones, Vanity Fair, and Elle. She immersed deeper in fashion after making investments in designing dresses that were featured both in 2011 and 2012. However, she has also taken an interest in insects, even going as far as collecting many of them.
Schiffer was always fascinated by insects since her childhood. She began to collect insects like butterflies, beetles, and bugs concurrently with her start as a model. She has taken a lot of inspiration for her clothing line through her insect fascination, showcasing her collection at her estate in England. Her collection nearly went up in smoke in 2014 when a fire broke out. Fortunately, the collection escaped complete decimation and continues to adorn Schiffer's house.
Nicolas Cage | Superman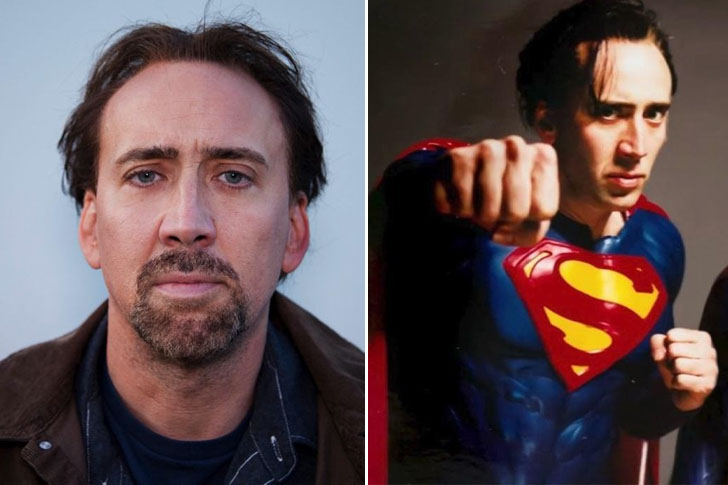 Nicholas Cage is well-known for his versatility and devotion to his acting roles, starring in various films, including Face/Off, Leaving Las Vegas, Con Air, and Kick-Ass. To his credit, he has received numerous nominations and awards, including an Oscar. His long and stellar presence in Hollywood made him one of the most prominent faces there. Yet, one thing fascinated Cage throughout his life, and that is Superman.
He is a big fan of the caped superhero and has even named his son Kal-El after Superman's Kryptonian name. While many Superman fans don't see Cage as fit for the role, he was cast to have his take on the superhero back in the 1990s. Unfortunately, the project for that Superman movie was canceled. Over the years, the canceled project persisted in the popular imagination and was a subject of a 2018 movie, which delved further into the scenes behind the camera.
Rod Stewart | Model Railways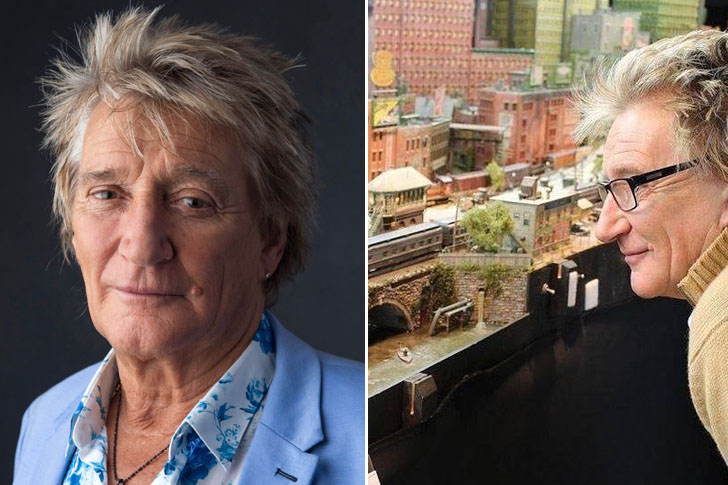 Rod Stewart is an icon of rock and pop music, having sold over 250 million records, making him one of the best-selling artists ever. Among his most iconic songs include Maggie May, Young Turks, and Tonight's the Night. Even in his later career, he has managed to find considerable success, which can be attributed to him easily transitioning into different genres. To his credit, he was inducted into the Rock and Roll Hall of Fame and has received countless awards over the years.
Outside of music, Stewart has been an avid fan of model railways for decades. His enthusiasm began decades ago.  He has devoted a lot of his time towards creating extremely intricate model railways and has displayed his finished work at his various properties. He even said that being a model railway enthusiast mattered more than his music career. His latest project was called Grand Street and Three Rivers City, which was based on an American city during the 1940s and spanned a whopping 1,500 square feet. The model took him 25 years to finish and is currently displayed at his Los Angeles home.
David Arquette | Knitting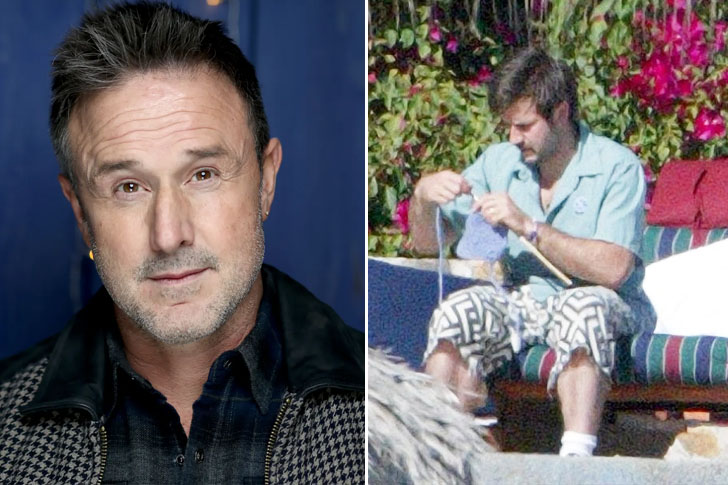 David Arquette has been a fixture of the 1990s Hollywood. Part of an acting family, Arquette rose to prominence when he starred as Dewey Riley in the Scream franchise, starting in 1996. He earned numerous acting credits throughout the late 1990s and early 2000s, such as in Buffy the Vampire Slayer, Eight Legged Freaks, Wild Bill, and Never Been Kissed. Today, he has ventured from acting into various jobs. He is the executive producer of the hit game show Celebrity Name Game. He also dabbled into professional wrestling, having wrestled for World Championship Wrestling. He even tried fashion designing, spurred on by his longtime hobby of knitting.
Arquette got hooked on knitting, thanks to his grandmother. During his childhood, his grandma taught him the basics. From there, he became very accustomed to the craft and even mastered it over the years. His skills are acknowledged by being featured in Celebrity Carves 2. In it, he knitted a pink scarf and did so to aid breast cancer research.
Penelope Cruz | Collecting Coat Hangers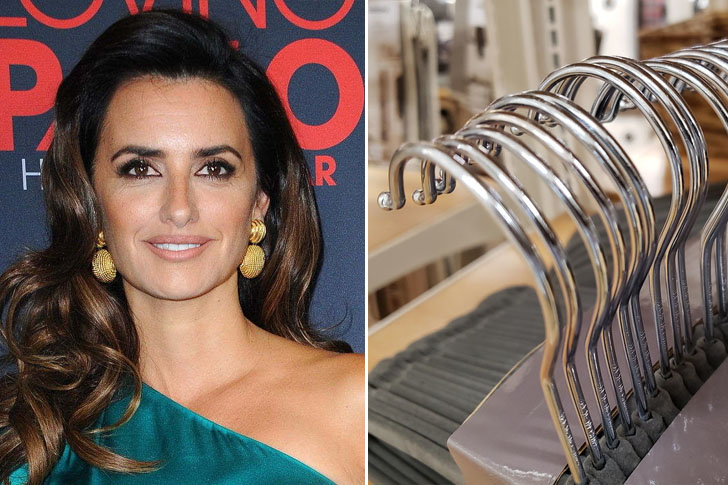 Penelope Cruz is perhaps one of the most famous actresses to have come out of Spain. She started her career in the 1990s and rose to fame during the 2000s. Among her most notable film roles include Nine, Volver, Vicky Cristina Barcelona, and Pain and Glory. She also dabbled into mainstream films, such as in the third installment of Pirates of the Caribbean, On Stranger Tides. For her efforts, she was given credit via countless accolades, including an Oscar and an Emmy. She has also become a model, modeling for fashion brands like L'Oreal, Chanel, and Mango. With all of these in mind, it is quite unusual for Cruz to have a habit of collecting coat hangers for years.
Being heavily oriented towards fashion, it might make sense for Cruz to collect coat hangers. However, it is believed that she has collected 500 coat hangers, excluding non-plastic varieties. Such hangers range from gold-plated to wooden. It seems that her obsession with these hangers may stem from her work in fashion.
Janet Jackson | Collecting Porcelain Pigs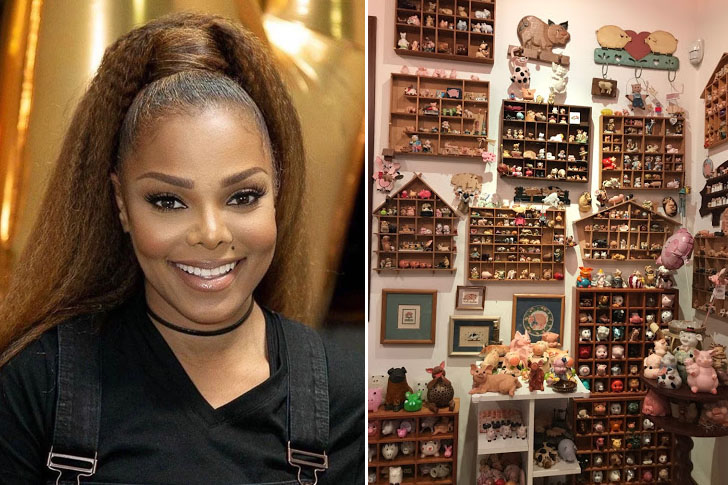 We love us some bacon, but the Feedback singer would rather prefer porcelain. The iconic pop star Janet Jackson had a temporary passion for collecting porcelain pigs with varying designs, patterns, and molding. She has multiple investments, too, including porcelain dolls and even porcelain veneers. It looks like she has a passion for porcelain.
However, overwhelming earthenware can sometimes get crazy! Once word got out that the pop star loved collecting pig pottery, tons of people started sending it to her as gifts until it reached a point of concern for the singer. She didn't know what to do with them anymore, and it was seriously taking a lot of space. She eventually gave it up, but her collection can amount to thousands of dollars if auctioned to avid collectors in the pig figurines department. Several of her memorabilia have been sold over the web, so who knows? Little piggies owned by the pop star might be up for grabs somewhere in eBay if we're lucky.
Lou Ferrigno | Collecting Beanie Babies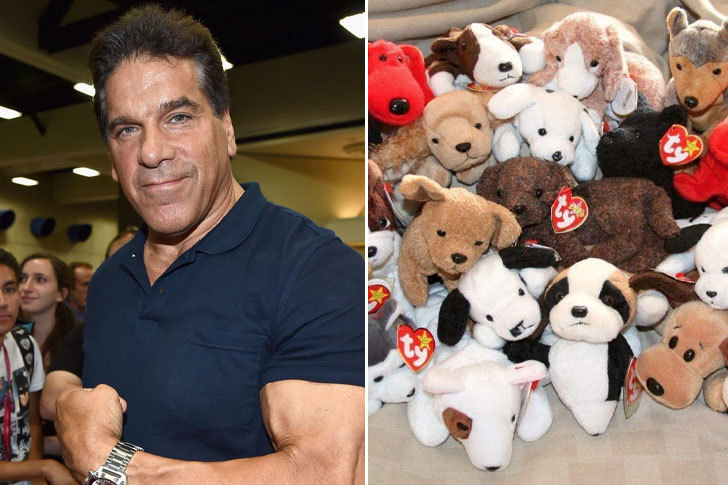 It's probably quite a shock to you that the muscular man who used to play the Incredible Hulk, Lou Ferrigno, takes a liking when it comes to collecting Beanie Babies. These collectibles are a toy staple for people back in the days during the '80s. Who wouldn't want a cute animal you can snuggle and squish at the same time? Apparently, Ferrigno loves them. He owns about 200 pellet-filled stuffed toys, and he keeps them in his antique bookcase.
Beanie Babies are worth a fortune nowadays, where some would even cost more than a thousand bucks for the right buyer. Moreover, it is safe to say that Ferrigno takes credit for investing in a gold mine. However, we highly doubt if he's giving away some of his prized collectibles. Surely, we wouldn't want the actor to get mad. "Hulk smash, Hulk no give Beanie Babies!"
Demi Moore | Antique Dolls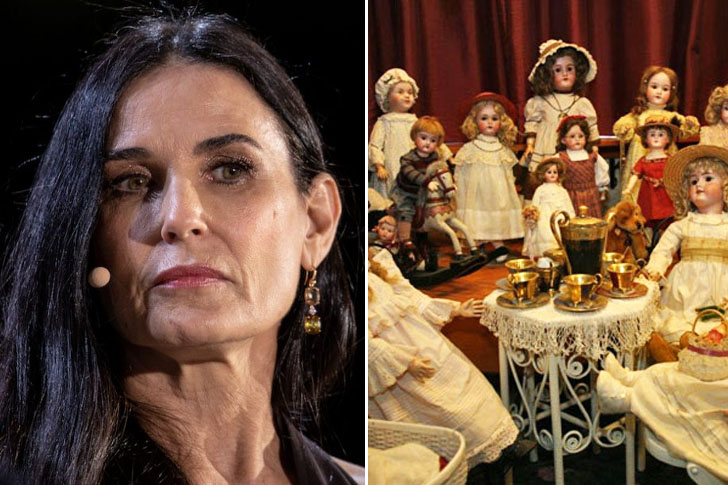 Demi surely has no pediophobia, considering that she is a doll herself and she has a deep interest in collecting dolls. According to Eighties Kids, her collection of antique toys is more or less 2,000. With that figure, she still has a favorite, it's a Gene Marshall doll. Well, okay? In addition, Moore reportedly dropped a lot of money, but surely not from cash loans, just to acquire an estate to display her lifeless babies. Her former husband, Ashton Kutcher, once mentioned that he felt weird having them around since that is a lot of eyes looking at him. Come to think of it, 2,000? Is she combing and cleaning them all, one by one, or maybe she hired someone to do it right?
Usual information about Demi, she is an actress who rose to prominence in the 1980s to 2000s. Some of her notable film projects are Ghost, If These Walls Could Talk, and Bobby.
Ben Stiller | Star Trek Props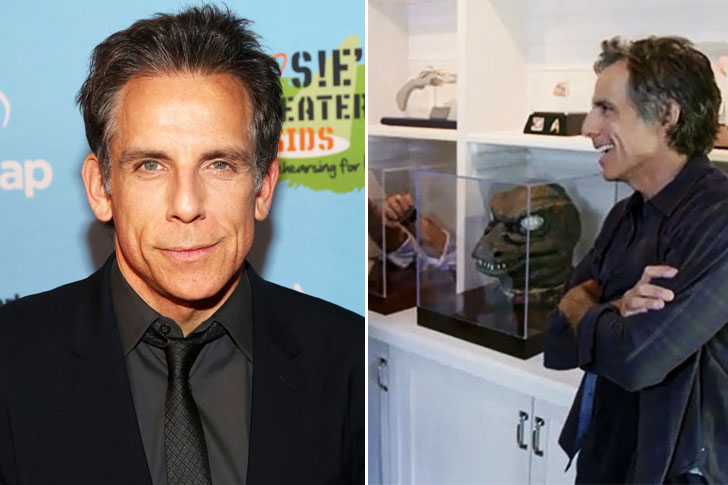 Stiller is known for collecting box-office hit films just like Zoolander and Meet The Parents, but little did everyone knew that the actor is a huge fan of the Star Trek franchise. In fact, he owns two pairs of Spock's ears, which are screen-worn and autographed by Leonard Nimoy. He also dropped $27,500 investment money to add the original head costume of Gorn. You know, the walking crocodile or alligator from the franchise. Anyway, it doesn't end there. Ben is even rumored to own the model of the iconic Starship Enterprise, which is used in Star Trek: The Motion Picture, released back in 1975. We should also not forget the fact that Red Hour Films, his production company, was named after an original episode of Star Trek. Beat that if you can!
Ben Stiller is the son of the power couple Jerry Stiller and Anne Meara. He is currently married to Christine Taylor and has two children with her.
Leonardo DiCaprio | Action Figures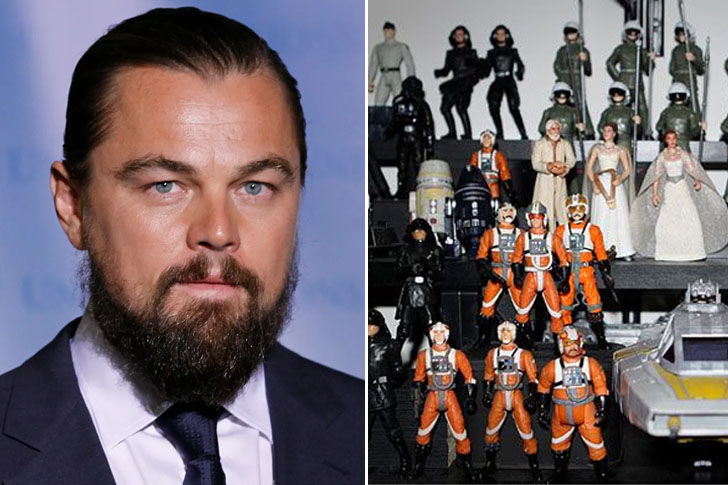 He is already known to collect numerous highest-grossing films — not just Titanic. He is known to accumulate golden trophies in recognition of his acting prowess that is to an unattainable degree, not to mention that he just added an Oscars from his shelves of awards. However, little did we know that he has also been collecting action figures. Eighties Kids revealed that aside from purchasing numerous robots and superheroes, Leonardo is fond of Kenner's Star Wars line, He-Man and the Masters of the Universe, ET, Planet of the Apes, and 2001: A Space Odyssey. As a known philanthropist, he reportedly donated some of these figures, so there is no information of how big or small his collection is now.
Leonardo Wilhelm DiCaprio was born on November 11, 1974, in Los Angeles, California. He has been a bachelor ever since, never been married, and has no child. He is known to have a relationship with supermodel Gisele Bundchen and Bar Rafaeli.
Kiefer Sutherland | Guitars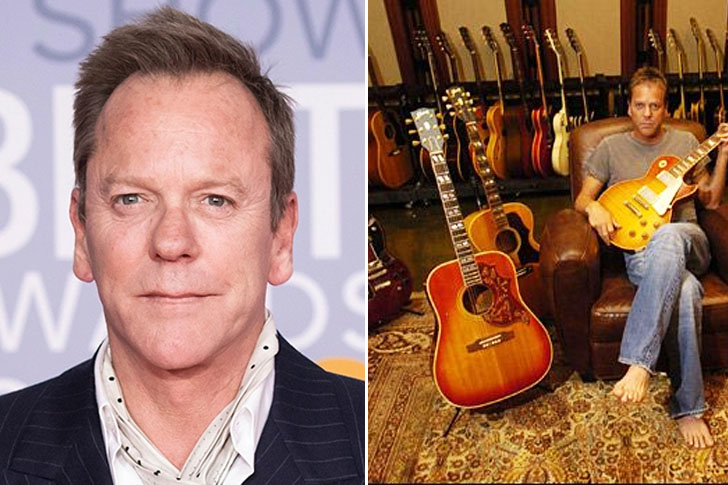 Kiefer has an expensive taste when it comes to this stringed instrument. He initially took violin lessons until the age of ten, but when his mother gifted him with a guitar, he loved it and eventually turned it into an investment when he started earning. He reportedly owns around 40 Gibson guitars and even called stringed instruments "beautiful works of art." Eighties Kids also mentioned that Sutherland created a personal recording studio for his babies and to encourage the younger generation to have an interest in music.
Sutherland is a British-born citizen but became a popular actor, singer, director, and producer in Canada. In comparison with his long name, Kiefer William Frederick Dempsey George Rufus Sutherland, he also has a lengthy list of recognitions that he received in the series entitled 24, where he is best known. His role as Jack Bauer alone gave him an Emmy, two Satellite, two Golden Globes, and two SAG awards.
Dan Aykroyd | Police Badges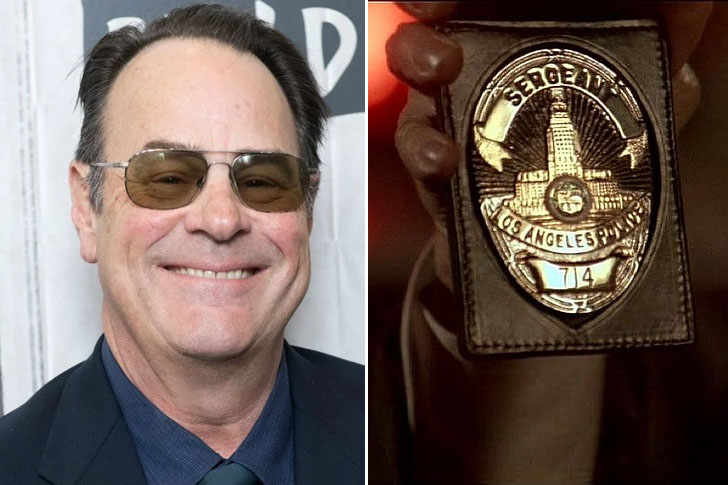 Since he played several roles as a law enforcer, he decided to collect real police badges for years! Dan expounded on his social media accounts, saying, "I have been given badges for years." He even distinguished his favorite among his extensive collection, and that is the pre-1950s California Sheriffs' Rose Gold Stars with the separate metal plate bear bolted to the front. His compassion in the field also helped him to serve in the Department in Mississippi as Reserve Deputy of the Hinds County Sheriff. If that's not impressive, I don't know what.
Daniel Edward Aykroyd, his real name, is from Ontario, Canada. He is an actor, writer, and comedian and found fame as an original cast member of Saturday Night Live called The Not Ready for Prime Time Players. He also has credits in the Ghostbuster franchise, where he played the role of Dr. Raymond Stantz.
Mike Tyson | X-Men action figures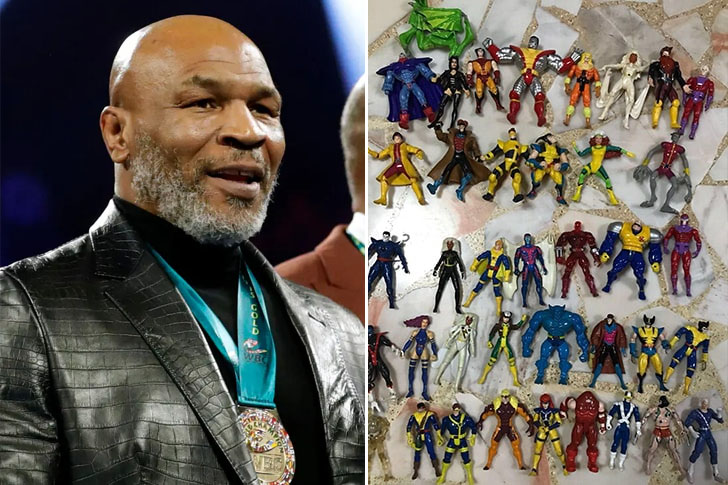 If you thought that he must have a list of boxing championship belts, that is true, of course. However, let's talk more about his obsession with X-Men action figures. (Like, who wouldn't, if given a chance?) In an episode of Inside Edition back in 1996, the former heavyweight champ boasted about his mutants collection, and unlike others who idolize Wolverine, Jean Grey, Storm, or Cyclops, Tyson mentioned that he is a fan of Apocalypse. Physique-wise, he could be a great choice for the character in the live-action of the comics, don't you think? Aside from action figures, he is also documented to love comic books.
Among The Baddest Man on the Planet's 58 recorded fights, he has won 50 of these, 44 of which were won by knockout, six losses, and two no contests. Few of his most unforgettable and greatest fights were against Trevor Berbick, Michael Spinks, and Pinklon Thomas.
John Travolta | Aeroplanes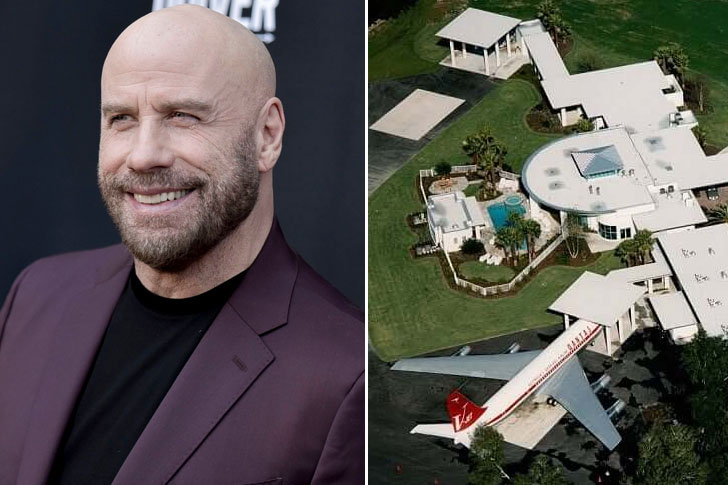 This might be the most lavish collection, not by the number of items, but because of the price of each. At age 22, Travolta already earned a pilot's license, and because of his inexplicable success in the showbiz industry, he was able to purchase an estate in Florida with a functioning airport, where he parks his five airplanes. Five might be an insignificant number, but if we're talking about aircraft, this might put up a good fight with Jay Leno's car and motorcycle collections in terms of value. One of his planes alone cost $77 million.
John Michael Travolta was born on February 18, 1954, in Englewood, New Jersey. Aside from his acting skills that were recognized by Primetime Emmy and Golden Globe Awards, among others, he was also commended as despite his fame, he was never involved in working with lawyers as his marriage with Kelly Preston is still going strong up to this date.
Quentin Tarantino | Film And TV-themed Board Games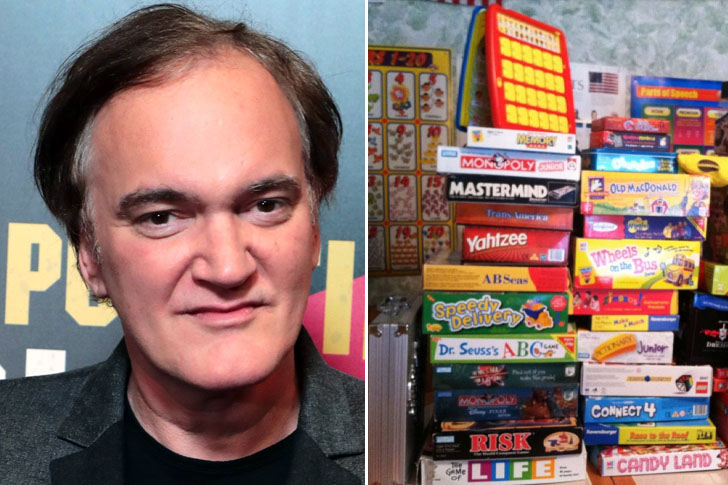 At least, it is still connected to his professional work, right? Quentin is fond of these toys instead of others, because according to him, "you can actually play (with board games) and have a good time," not to mention that he played Grease with famous actor John Travolta when they first met. Regarding the number of his toys, he stated that he already lost track of how many collectible board games he has, but two of his faves are the TV series The Dukes of Hazard and the iconic film Dawn of the Dead.
Tarantino was born on March 27, 1963, in Knoxville, Tennessee. He is an actor, film director, producer, and screenwriter. He has artistic credits in films like Pulp Fiction, Inglourious Basterds, and Once Upon a Time in Hollywood. On the shelf or table where he has been displaying his awards and recognition, you will find two Academy, four Golden Globes, a Palme d'Or, and two BAFTA Awards.
Guillermo Del Toro | Horror Memorabilia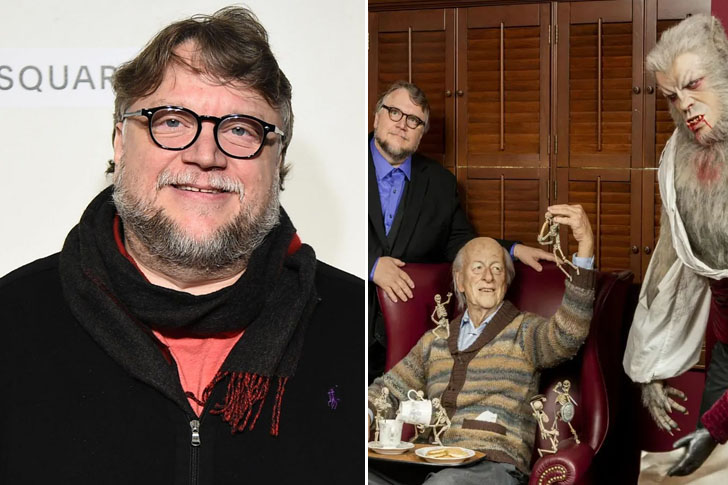 Well, this is not that surprising since he already worked on films that put us at the edge of our seats. According to Eighties Kids, Del Toro has a personal museum, which he calls Bleak House, that is home to more than 10,000 items, which include puppets, books, film props, and artwork, all that have a relation with horror and fantasy. It is also worth noting that he has wax figures of popular authors such as Edgar Allan Poe and H. P. Lovecraft. Would you dare to enter?
Guillermo is a producer, author, and director from Mexico but found fame and fortune in Hollywood. He is known for his Academy award-winning fantasy movies The Shape of Water and Pan's Labyrinth. He either has writing or producing credit in numerous box-office hit films, including Pacific Rim: Uprising, The Hobbit franchise, and Scary Stories to Tell in the Dark.
John Lennon | Stamps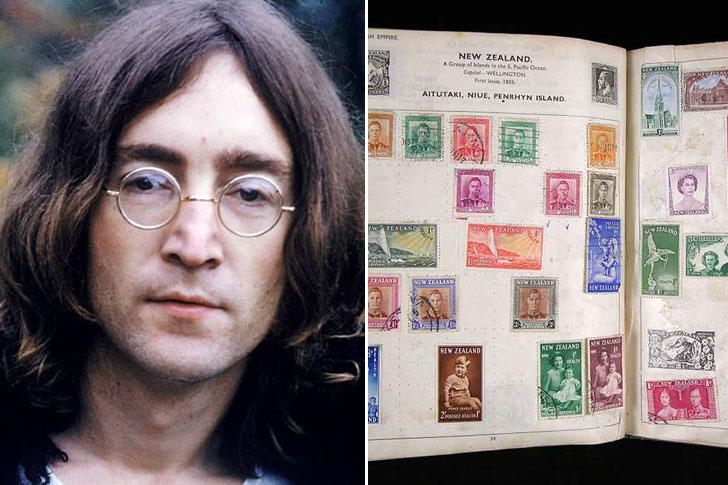 If collecting number one hits on the Billboard Hot 100 with his band was the only thing he had, he also used to accumulate stamps when he was just a kid. He started his collection at age ten when his cousin gave him a stamp collector's album. Since then, he never stopped adding one after another. After he passed away, his collection was displayed in numerous museums all around the globe.
As most have known him, Lennon is a member of the best-selling and most popular band ever to exist, The Beatles. As a solar artist, on the other hand, he produced several classics, including Imagine and Happy Xmas (War is Over), among others. Before his unfortunate passing in 1980, he had a whopping net worth of $200 million, which is $620 million if adjusted for inflation, according to Celebrity Net Worth. If he's still alive, stamps might not be the only thing he will be collecting as real estate investments and sports cars are probably included.
Nicolas Cage | Castles And Dinosaur Skulls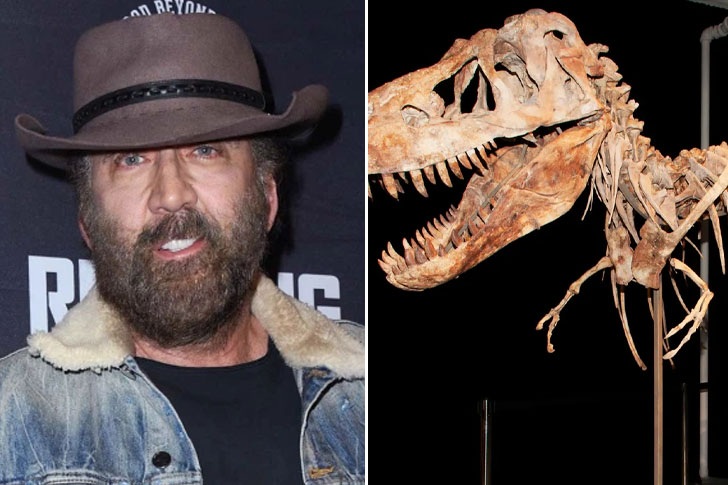 His financial gains and losses have been publicized, considering his status in the entertainment industry. Cage reportedly purchased two stunning castles in Europe, which are more than $10 million each. In addition to these breathtaking acquisitions, he also dropped a whopping $276,000 for a skull of a Tyrannosaurus Rex. It might be a great deal at first, but it turned out to be stolen from Mongolia, so he returned it without a refund.
Nicolas Kim Coppola is known for his film acting credits in various films, including Leaving Las Vegas, where he received Best Actor awards at the Academy, Screen Actors Guild, and Golden Globe Awards, and the highly successful Ghost Rider: Spirit of Vengeance, which accumulated a worldwide gross of over $149 million, according to The Numbers. Although he faced too many troubles with his finances, he still has a $25-million net worth, which is still feasible for him to buy more of these collections he has.
Martin Scorsese: Vintage Movie Posters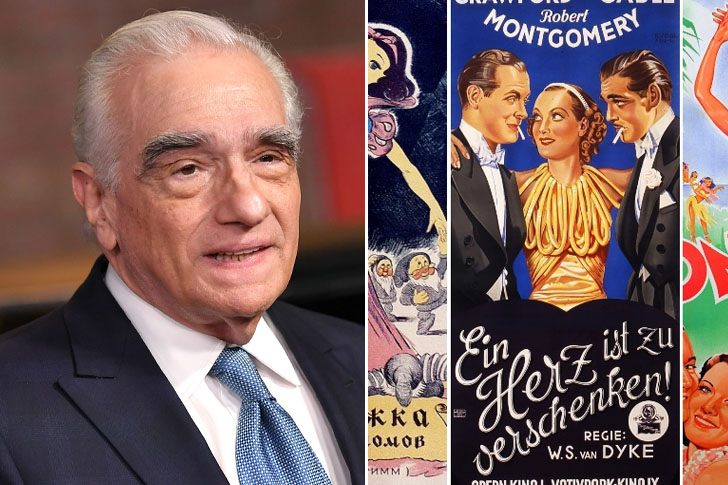 His collection was so impressive that he was able to put it for exhibition in 2015 at the Museum of Modern Art, boasting 34 posters and also featured a "billboard-size poster for the 1951 film The Tales of Hoffmann." We can also agree with him when he said that "posters were a key part of the movie-going experience, I guess I should start collecting posters of every MCU film from now on."
Martin Charles Scorsese was born in the borough of Queens in New York City on November 17, 1942. Among the big-screen projects, he showed his artistic skills are Taxi Driver and Raging Bull, both starring films of Robert De Niro. He is considered one of the greatest American filmmakers living today. To prove this, his investments in the entertainment industry presented him with numerous recognitions such as an Academy, four BAFTA, and three Golden Globe Awards.
Jerry Seinfeld | Superman Memorabilia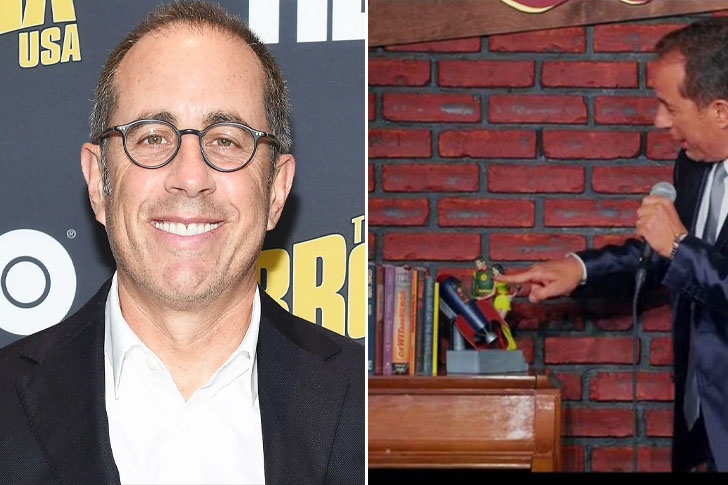 Like Jay Leno, his investment in cars was greatly broadcasted since he has his TV series related to this. However, on Reddit, a fan asked him about his Superman collection. He then replied by saying that he owns a "few old Supermans with the Curt Swan art from the '60s." Although he mentioned that it's "nothing impressive," we still do believe that it is. He also stated that he has a "nice model of Kal-El being loaded into the rocket and then another model of the rocket landing in from of Ma and Pa Kent."
Jerry is best known in the sitcom Seinfeld, which he wrote and created with Larry David. The show alone brought most of his fortune, amounting to $950 million. According to Celebrity Net Worth, the program has accumulated $7 billion in syndication deals, which include Netflix's $500-million payment to air it for five years. Factor in his 7.5% backend equity points, he would certainly have millions to spend for his admiration to the Man of Steel.
Azealia Banks | Witchcraft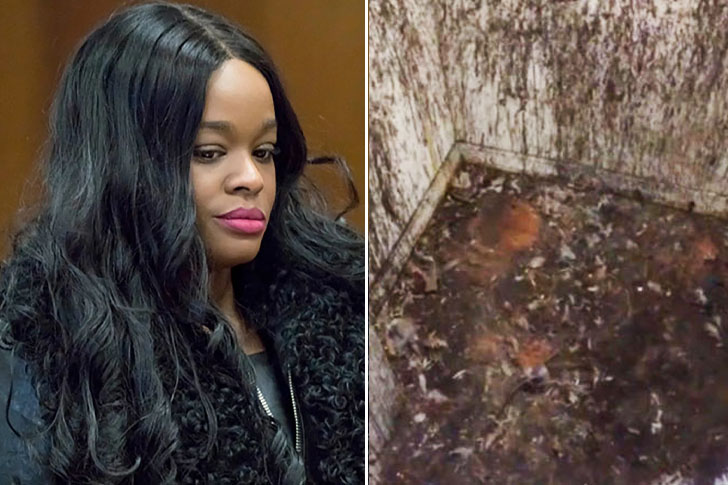 This is quite an unusual hobby and head-scratching for most of us, but the artist once posted a barrage of videos on Instagram, where she mentioned to her fans that she has been practicing witchcraft or in Spanish — Brujeria — for three years. Before the videos were deleted, the videos showed a room with dried blood, presumably two dead chickens, and animal feathers. "Real witches do real things," Banks said with a sandblaster on her hand. Azalea was known to have feuds with Iggy Azalea, Nicki Minaj, Cardi B, and Lana Del Ray. We just want to mention, no additional statement after.
Born on May 31, 1991 Azealia Amanda Banks is an American singer, actress, rapper, and songwriter. She doesn't have a financial degree nor a high school diploma, but before she made noises and earned money in the music industry, she initially pursued a career in acting but failed. In her pursuit of music, she was able to release a studio album, Broke With Expensive Taste, several EPs, and mixtapes.
Amanda Seyfried | Taxidermized Animals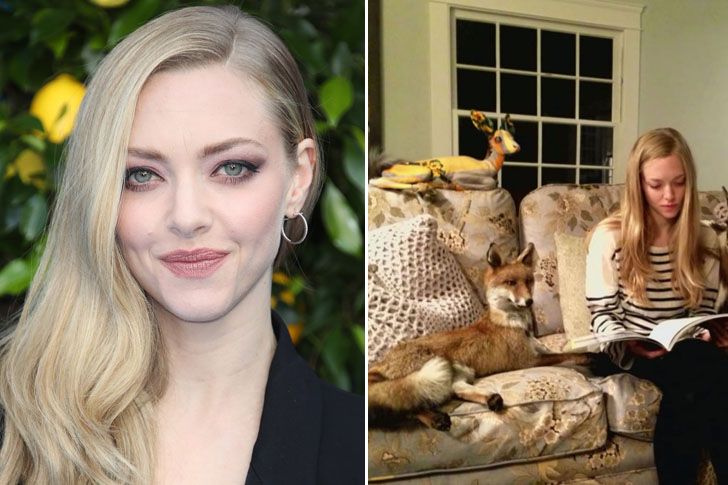 Some may find these items creepy since they are basically animals who were once walking around, but when they passed away, for whatever reason, they were turned into mannequin-like figures. Though it's surprising for a woman like her, it is true, and she is proud of it. In fact, she even boasted about it in her guest appearance on the Jonathan Ross Show. According to Seyfriend, she does love animals, and "they're very easy to look after when they're dead." Among the taxidermized animals in her collection are raccoon, butterflies, an owl, a goat, and a hybrid deer.
Amanda is a well-established actress in Hollywood. Her career started to bloom in the 2000s, particularly when she was cast in the classic hit film Mean Girls. She also has credits in numerous movies, including Mamma Mia!, In Time, Dear John, and Les Misérables.
Mila Kunis | World of Warcraft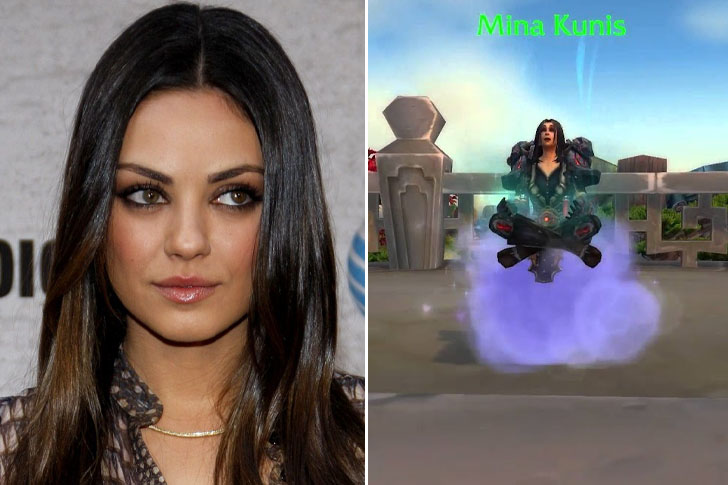 More than her beauty and perfect physique, what makes Mila Kunis way hotter than she already is is her being a diehard gamer. The 37-year-old star reveals she spends a lot of time in front of her computer, playing fantasy games. What's her favorite game? Ashton Kutcher's wife admits she's not only into World of Warcraft, but she's obsessed with it.
Mila even tries her best to make her friends play with her online, play all day, go on different quests together, put mobs down, and raiding Black Morass. However, knowing there are a lot of players who are more than willing to play with Mila in the virtual world, it looks like she doesn't have to worry about having someone to play with anymore. We wonder if Ashton is playing with her or her kids, making this game more credit as a family bonding.
Shailene Woodley | DIY Health Food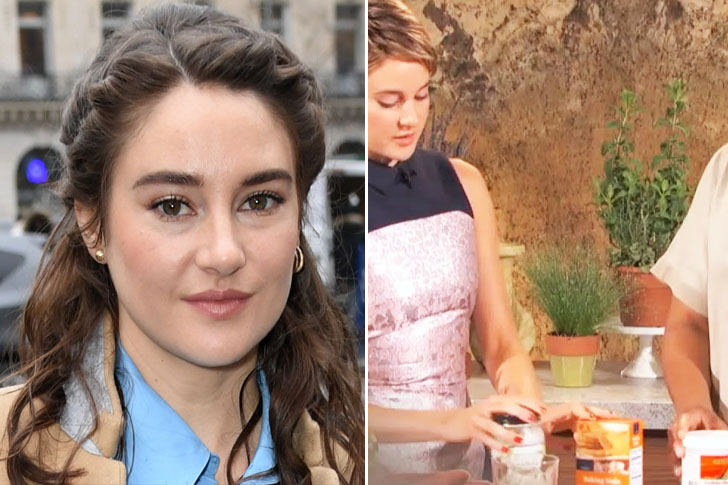 Shailene Woodley is not just conscious of her body but of her wealth, as well. She strongly opposes GMOs to an incredible degree by making it a hobby to make her own healthy food. The 29-year-old star has put in a great effort in whipping up her own wild concoctions to have sustainable food and health of her own.
Shailene is even excited to hold herbal practice discussions, which she can do for hours without getting tired. She even reveals she makes her own medicines and not getting any from the doctors. The Divergent star prepares her own cheese, forage, wild foods and can even identify wild plants. If those are not enough yet, she eats clay and collects a monthly spring water supply from mountains to maintain her nature-centric lifestyle. Shailene is a self-admitted hunter-gatherer, and she really makes time to support a healthy and alternative lifestyle for better health.
Nick Offerman | Woodworking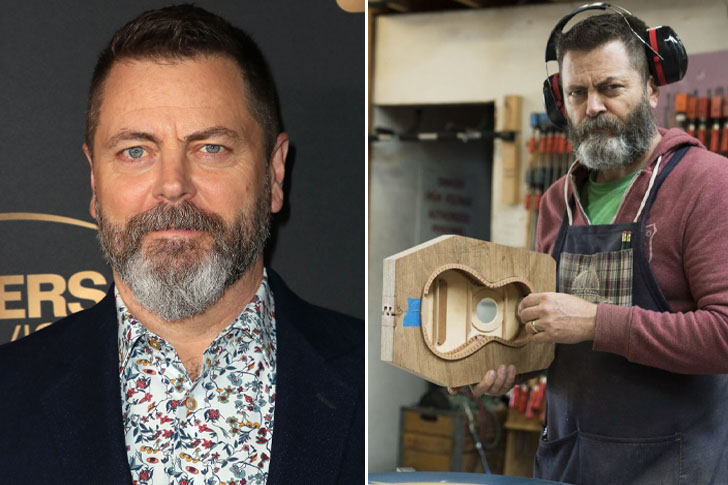 He is well known as Ron Swanson on the hit sitcom Parks and Recreation, but behind the camera, Nick Offerman is a simple woodworker. The actor has developed a great love for woodworks and even makes a significant investment in building his woodshop. The 50-year-old star personally crafts any wood piece that a client wants, whether canoes or redwood tables—you ask it, he can do it.
He spends his rest days creating custom and high-end woodwork on commission, and if you're Nick, the pay must be really great. Besides the paycheck, though, the actor enjoys the inner peace the sawdust, lumbers, and power tools give him. It makes him saner to do this between his jobs rather than continuously acting in front of the camera. He spends a lot of time in his carpentry den, finding handcrafting canoes is a more viable career than acting.
Jay Leno | Antique Cars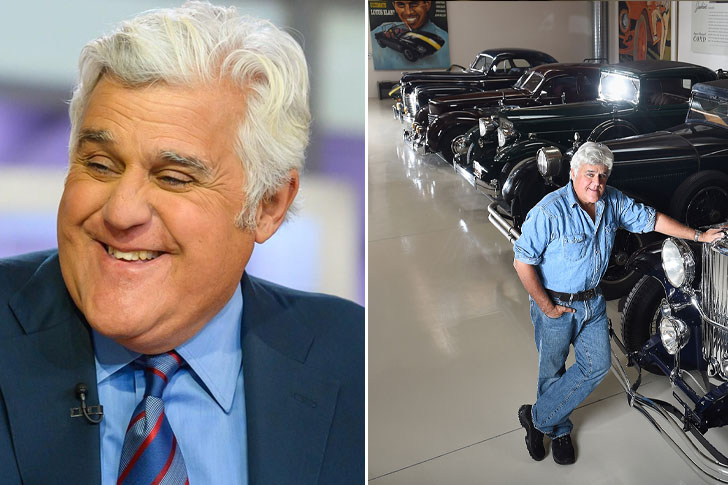 It has been known that Jay Leno is fond of cars and has an extensive collection of vehicles. The famed host, however, is not just into simple cars but the antique and high-end automobiles, which many of you probably know how much can apiece cost. In his show, Jay Leno's Garage, fans can see classic cars, supercars, and everything in between in the legendary comedian's garage.
He also explores other's car collections and who else is the most fitting host to do this but Jay. With his superb knowledge about cars, he can gamely tackle everything about automobiles here. So far, he may already have a collection of 180 vehicles and 160 motorcycles, which are all probably about $50 to $100 million. Evidently, Jay has spent a significant amount of investment money here, and with his collection, you may never see him driving the same car twice.