Dream … Believe… and Act! Get To Know These Famous People Who Dreamed Big And Made I
Most people believe in becoming successful one day. Do you? Most likely, you do—but how do we define success precisely? Does that mean having more than $1 million in the bank? Does that mean having all sorts of credit cards in your pocket? Does that refer to the ability to travel at a whim? For many, success is really subjective and is usually coupled with contentment. When do you say you are happy and content with what you have; who is to stop you from saying you are successful, right?
The list below features wealthy individuals, who like many of the people in the world, were born poor or had extenuating circumstances as a child. They did not allow those to hinder their way to financial success. One of those below was rejected so many times she felt like giving up. Does that seem like a familiar situation? Perhaps, because it is normal to think of giving up when the world does not favor you, but there is one message all of them say: you have to dream big and slowly work on getting those dreams fulfilled.
Howard Schultz | Businessman, Author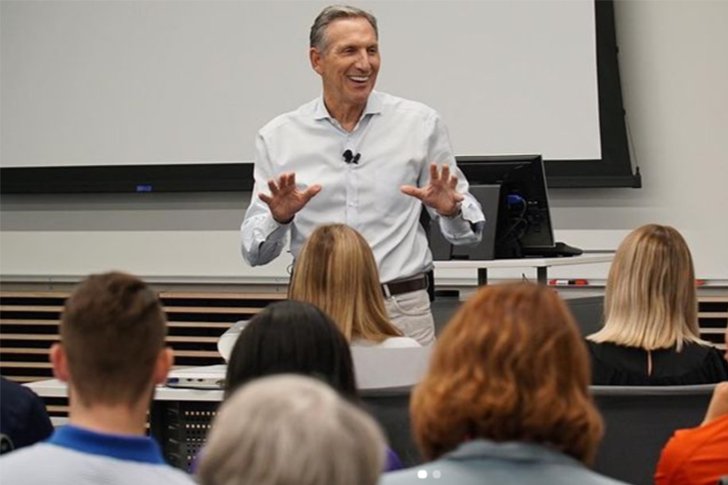 Almost at every turn, there is a Starbucks outlet. This has been the typical person's coffee place and has even become a spot for business. The man behind such an iconic brand is none other than Howard Schultz, who served as Starbucks Coffee Company's CEO from 1986 to 2000. Given his current success, it would be hard to imagine that Schultz came from the projects. The family could not even pay the mortgage for a private home—but those days are now gone.
What propelled the businessman to success was dreaming big. In a podcast interview, he revealed he did not like a 9-to-5 job, which he had in Starbucks, the inspiration to his company. He quit his job there and started his own, called Il Giornale, which later merged with the original Starbucks—yes, where he used to work. This combined company singlehandedly changed people's coffee habits in Seattle and, after that, the world.
Larry Ellison | Business Magnate, Investor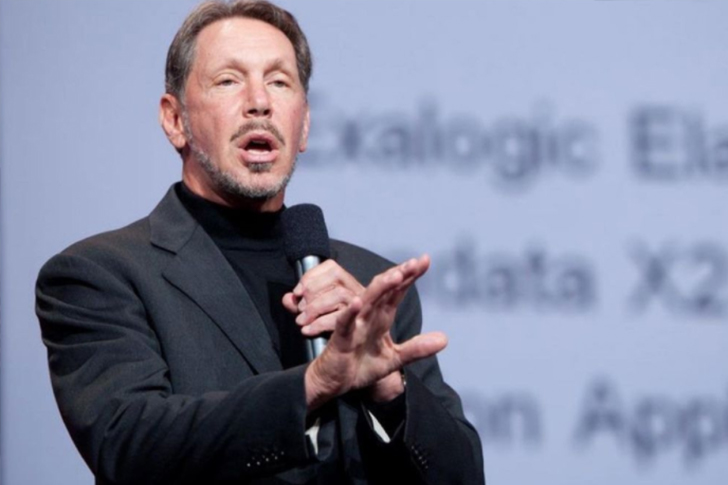 Oracle Corporation currently stands number two among software companies in terms of market capitalization and revenue. This is no surprise because almost every piece of the gadget has Oracle software in it. The one who co-founded the company was Larry Ellison, who also serves as its CTO. He is now the tenth wealthiest person in the world, with $93.9 billion in the bank. He has displayed not only business savvy but also excellent money management skills.
As a child, Ellison was exposed to negativity, with his adoptive father saying he would amount to nothing. He has taken that negativity and channeled it into something productive, in the end proving his father wrong and hoping he was proud of him. Ellison started working odd jobs after dropping out of college, eventually landing a career as a programmer at Ampex, for which he had no experience! He did his best to learn the craft; he rose through the ranks, left Ampex, and then co-founded Oracle, along with two other friends.
Ralph Lauren | Fashion Designer, Businessman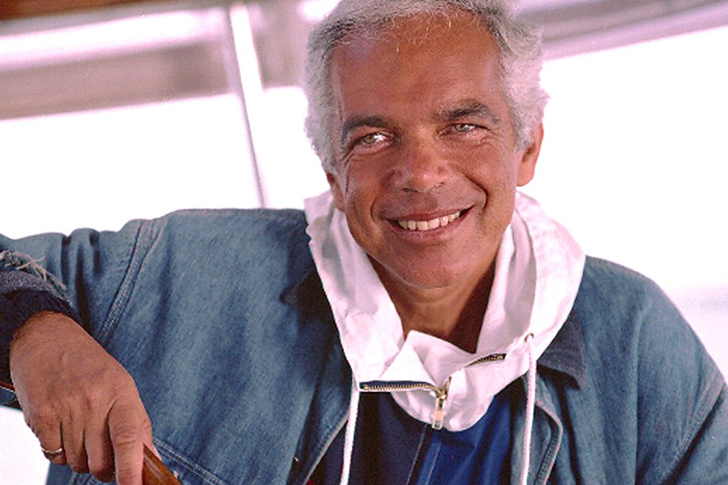 Who would have thought that selling ties would lead to a fashion empire? Well, Ralph Lauren apparently did. When he started his business, he had to take out a business loan of $50,000 to sell his first and only accessory—a tie. His Ralph Lauren Corporation is now a global multi-billion-dollar enterprise, a long way from selling just ties. Apart from it, he now has a full suite of men's wear under Polo, a line of tailored shirts for women. A host of fragrances was then launched at Bloomingdales and many more.
Lauren says it is not the fabric per se but rather having big dreams and translating those dreams into goals when asked what his secret is. He spent 48 years building his brand and is now the 108th richest man on the planet. Lauren has been recognized as one of the first-generation fashion designers whose branding and the name became household staples.
Walt Disney | Animator, Entrepreneur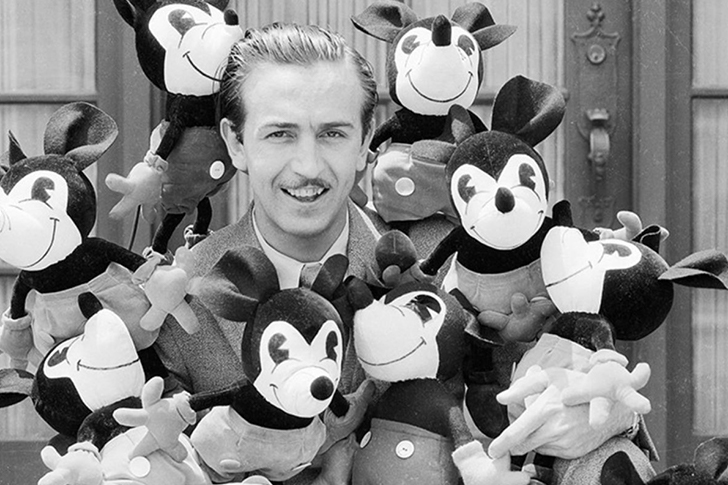 Dream big. That is the secret left behind by Walt Disney, the world's most famous animator. Children in different parts of the world became happy with many of his creations, which have eventually become timeless classics. Did you know, though, that Disney was not always as successful? In his early years, publishing companies rejected him, with one even saying he was not creative enough. The famous animator did not let this stop him. He founded his own Disney Commercial Artists—a failed venture—but he was undaunted.
He gave a great degree of effort, and after many revisions and changes, he developed the character Mickey Mouse. The famous mouse appeared in a single test screening of the short film Plane Crazy. Seeing so much potential in the field of animation, Disney hired more people to work with him. He also signed with Universal Pictures and Columbia Pictures for several projects. All his efforts paid off as he won 22 Academy Awards and grew an empire.
Warren Buffett | Investor, Business Tycoon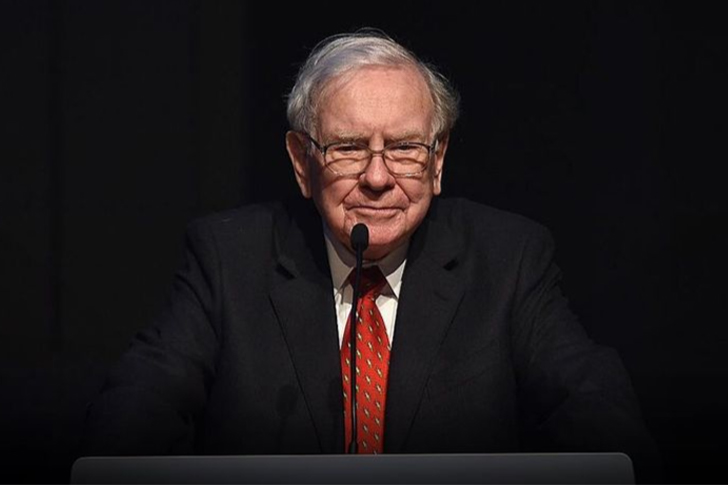 While Elon Musk is the current trending name in the world of investments due to his pronouncements regarding Bitcoin, ending up influencing its price, more traditional businessmen prefer getting advice from Warren Buffett. He is recognized as an aggressive investor who likes the value of diversifying to distribute the risks. Before he became a big name in the industry, he used to be a door-to-door salesman of bubble gum, newspapers, and magazine.
He knew the value of hard work and education, so he pursued a career in finance at the New York Institute of Finance. Here he learned the theories, but he experienced the real thing out in the stock market, making difficult decisions for the benefit of his company, Berkshire Hathaway. He is the firm's CEO and is currently considered the most successful name in investing today. When he passes on, however, he promised to give away 99% of his wealth to philanthropic causes—a noble move.
J.K. Rowling | Writer, Producer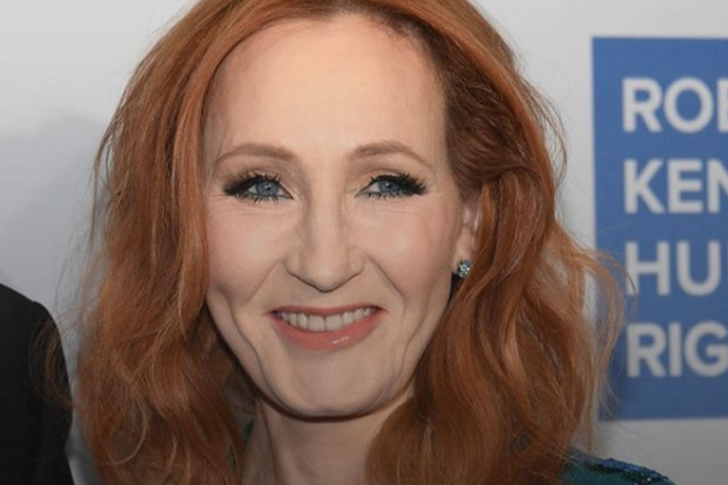 They say that if you hit rock bottom, there is no way but up. This was the case with J.K. Rowling, the author behind the highly successful Harry Potter book series. Did you know, though, that before becoming a writer, she was on state welfare? When she found the courage to write, many publishers turned her manuscript down! Now, those initial rejections translated into selling more than 500 million copies in various languages.
Rowling went from being a beneficiary of state funds to contributing significantly to the country in terms of taxes. She rose to become the fifth richest woman in the UK in just five years. It was indeed an amazing feat. As a single mom, Rowling recognized the struggle, but she gave credit to those who helped her achieve her current success, including, of course, the UK government and a UK minister she worked for—who allowed her to bring her daughter to work.
Oprah Winfrey | Media Magnate, Philanthropist

Oprah Winfrey holds the record of being the first North American black multi-billionaire. She achieved success after being the Queen of All Media. Her work is mainly on TV, but she has amassed so much influence that by 2007, she was ranked among the most influential women in the world. It was a long way from when she grew up dirt poor.
Whenever given the platform to talk about her journey, Oprah would always talk about what made her successful. She shares four things a person needs to achieve more: listening to one's inner voice, identifying intentions, thinking of what one is grateful for, and determining one's truth. The truth was something Oprah held on to was when an attorney grilled her during a defamation trial in 1998. It was grit that made her who she is today, and she came out victorious.
Charlie Chaplin | Comic Actor, Composer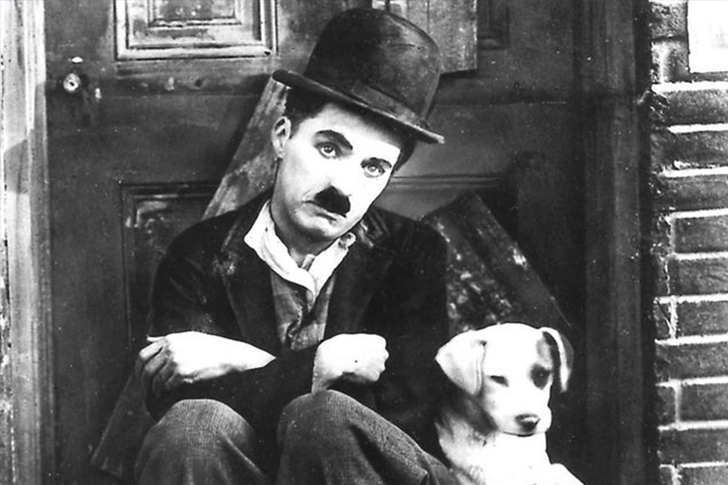 Financial hardship is in Charlie Chaplin's DNA. When he was younger, his family was so poor they probably did not have enough money to pay the mortgage. Because of this, he strived to make himself better and dreamed big. He began performing in music halls at a young age, and when he grew older, he became a stage actor and comedian. At 19, he was already signed up with the Fred Kamo company, and in 1914, he appeared for Keystone Studios.
By 1918, Chaplin was already one of the most famous figures in the world. Many of his films became noteworthy, like A Woman in Paris and Gold Rush. He was a perfectionist when it comes to making movies, and with his financial independence, he had the freedom to do what he wanted. During the last two decades of his career, Chaplin spent a good deal of time re-editing his old films for re-release, one of which was The Chaplin Revue, which drove fans crazily happy.
Jim Carrey | Actor, Comedian, Producer, Artist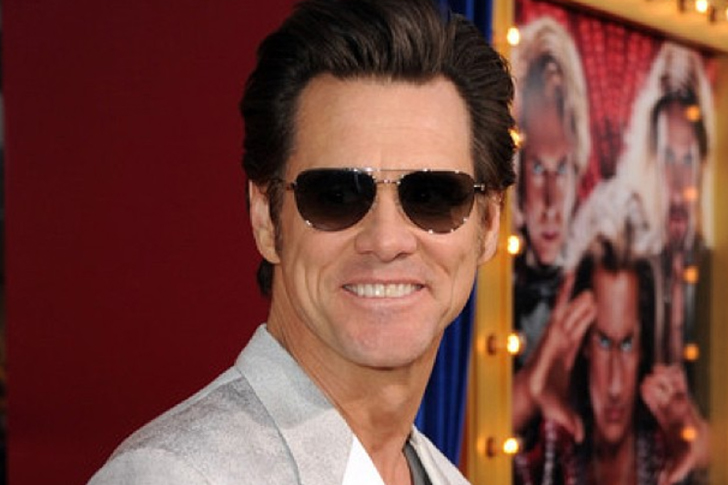 Jim Carrey is a well-known Canadian-American actor who is famous for his iconic and energetic slapstick performances. He is one of the most recognizable actors in Hollywood today, but it hasn't always been smooth-sailing for Carrey. At the age of 15, he was forced to quit school to support his family. He worked as a janitor, and he refers to this part of his life as "humbling."
Knowing that Carrey started out as a janitor before making it big in Hollywood is truly inspiring. He has certainly come a long way from such a humble beginning into becoming one of the highest-paid actors today. His resume as a Hollywood star includes several acting credits in numerous films. Carrey has also won his fair share of awards and accolades, including many Golden Globe Awards, nominations for a BAFTA Award and an Emmy Award.
Leonardo DiCaprio | Actor, Producer, Environmentalist
If we are talking about the best actors in Hollywood, then Leonardo DiCaprio has got to be on top of the list. He is a well-known American actor and film producer who has appeared in countless movies over the past couple of decades. However, DiCaprio hasn't always lived under the bright lights of Hollywood. He is one of those stars who started out with a humble beginning.
A single mother raised DiCaprio after his parents legally separated when he was still a toddler. Eventually, he started appearing in TV shows and films until he got his big breakthrough in the cult movie Titanic. His performance in the James Camero movie propelled him into stardom and made him a global icon. Today, he spends his time engaging in various charitable causes whenever he is not on a film set. DiCaprio is certainly living his dream life and we hope that he is working with a financial advisor who can help him manage his charitable advocacies.
Dilip Kumar | Actor, Philanthropist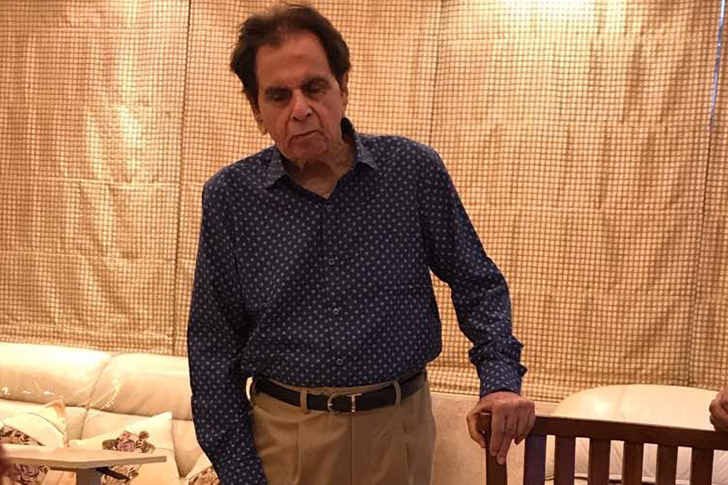 Dilip Kumar is an iconic Indian film actor best known for his exceptional work in Hindi cinema. He is often referred to as "The First Khan," and he has received credit for incorporating the "method acting technique" into the Indian film industry. Dilip's acting resume includes countless Best Actor Awards, and he is widely regarded as one of the greatest actors in Indian Cinema and world cinema.
Before he rose to the ranks as a living legend in the Indian film industry, Dilip lived a simple and ordinary life. He was once a fruit seller, and he only used to dream the things and the life he has today. Fortunately, he made it big in the Indian film industry, and he used his platform to inspire generations of actors. Today, renowned actors like Shahrukh Khan and Amitabh Bachchan admit the superb Dilip Kumar once inspired them.
Rajni Kant | Actor, Producer, Screenwriter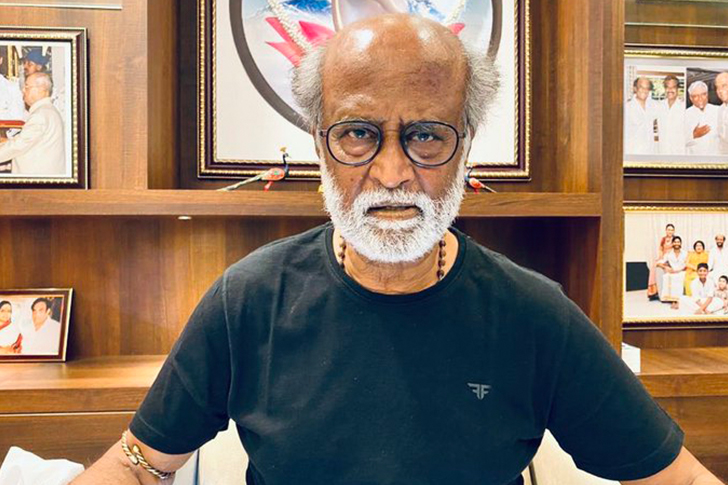 Rajni Kant, also known as Rajinikanth, is a well-known Indian actor who primarily appears in Tamil cinema. In addition to acting, he is also a renowned producer and screenwriter. He has won several awards throughout his career, including a Filmfare Award for Best Actor and four Nadu State Film Awards for Best Actor. The government of India even honored him with the Padma Bhushan back in the year 2000.
Kant is undoubtedly one of the best and most iconic Indian actors of all time. Moreover, his success story remains one of the most inspiring celebrity stories in India. Before becoming the legendary actor he is today, he was once working as a bus conductor. He certainly deserves all the credit for persevering until he was able to achieve success. Without a doubt, Kant is a great role model and inspiration for those who want to succeed in life.
Dhirubai Ambani | Business Mogul
Dhirubhai Ambani was a successful Indian business mogul who founded Reliance Industries. He took his company public back in 1977 and acquired a surmountable net worth of $25.6 billion upon his untimely passing in 2002. Interestingly, Ambani received the honor of Padma Vibhushan posthumously back in 2016. The accolade is the second-highest civilian award in India, and it was given to him for his contributions to India's trade industry.
An interesting fact about Ambani is that he was a self-made billionaire. He started out small and humble as he once worked at a Petrol Pump. Since his early days, he was a dreamer, and he would often tell his co-workers that he would one day own a Mercedes. Without a doubt, he was able to purchase the lavish vehicle and even more, and we're more than confident that Ambani didn't need a money loan to do so.
Kalpana Chawla | Astronaut, Engineer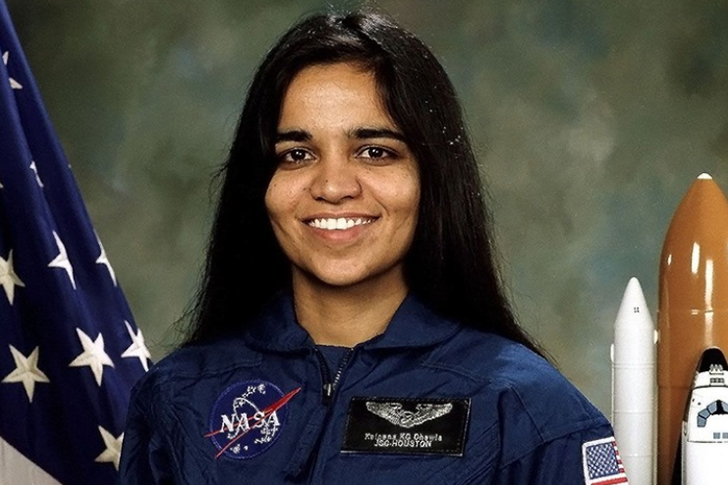 Kalpana Chawla was a renowned American astronaut and engineer. She was the first woman of Indian descent to go to space. Chawla first flew on the Space Shuttle Columbia back in 1997 as a mission specialist and a robotics operator. Unfortunately, she was one of the seven crew members who passed away after a disaster. Nonetheless, she received numerous posthumous awards, including the Congressional Space Medal of Honor.
Chawla is regarded as a national hero in India. Interestingly, she always dreamt of becoming an astronaut. With all of her hard work, it was only a matter of time until she became the first Indian woman in space. Chawla certainly deserves a ton of credit for persevering and following through on her dreams. She has also inspired millions of Indian women to follow in her footsteps with dreams of one day making it into space.
MS Dhoni | Cricket Player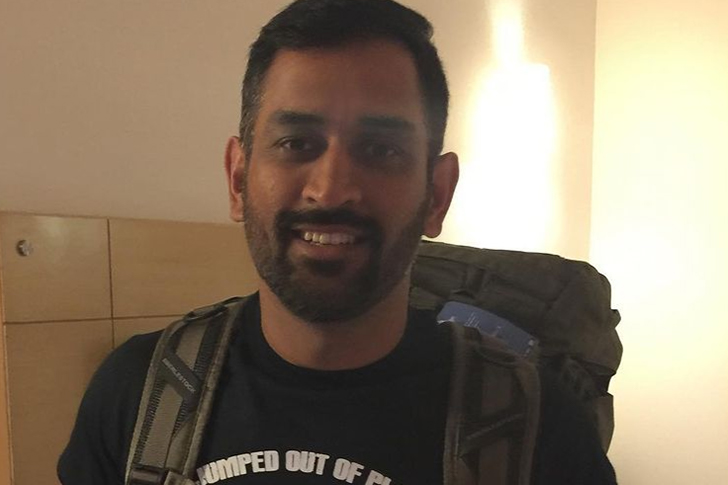 Mahendra Singh Dhoni is a famous Indian cricketer. He is better known as Mahi, and millions of fans around the world have loved him. Today, Dhoni is the team captain of the Indian Cricket team, and he is the most successful Indian captain in the history of cricket. He has played in countless cricket games in his career, and he has received and won his fair share of awards and accolades.
Interestingly enough, Dhoni wasn't always the renowned cricket player that we had always known. He started by working a humble job, and he once worked as a TTE at Kharagpur Railway station. He definitely deserves a ton of credit for persevering until he was able to succeed. In 2012, Dhoni was rated as the 16th most marketable athlete in the world, which is an incredible achievement for someone who previously worked as a TTE at a railway station.
Stephen King | Author, Novelist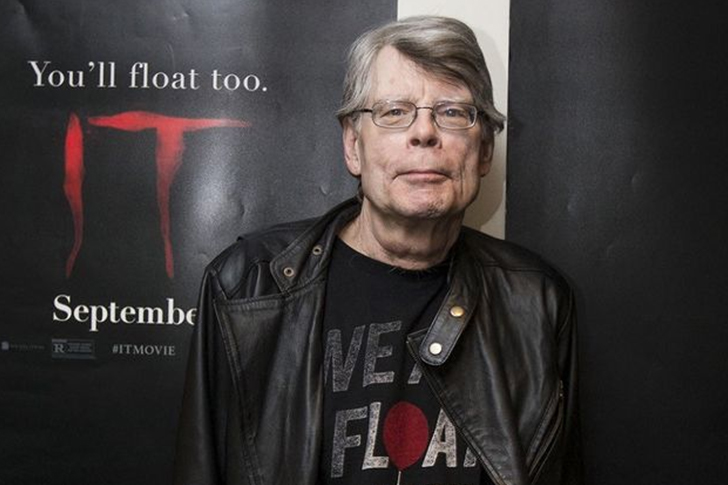 Stephen King is a renowned writer and novelist. Interestingly, King was once broke, and he struggled to write at first. He was living in a trailer with his wife, who is also a writer. They worked several jobs to make ends meet and support their family. They had their fair share of financial struggles that they had to borrow clothes for their wedding ceremony! They also got rid of their telephone because it was too expensive.
King continuously received rejection letters for his novels and write-ups. He had even developed a system for collecting them. Nonetheless, he continued to persevere and work on his craft. We would definitely have to give him credit for not quitting on his dream. King is one of the most famous authors in the world. He has also written a good chunk of best-sellers throughout his career, making him become one of the wealthiest writers we have today.
Tyler Perry | Actor, Director, Writer, Producer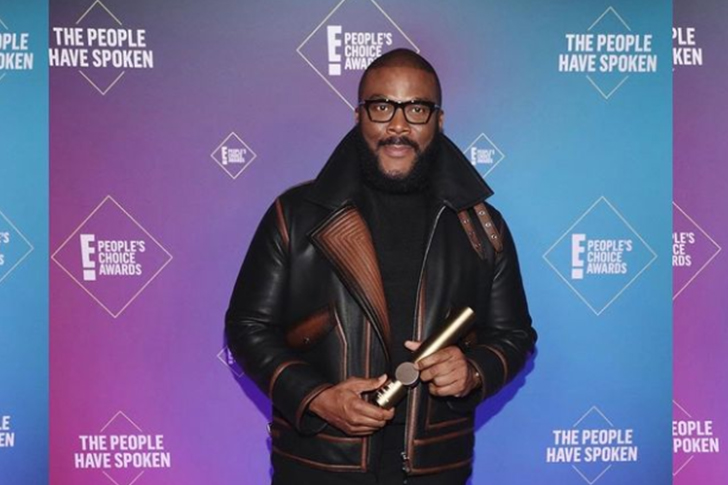 Tyler Perry is a famous American actor, producer, director, and screenwriter. Though he may be successful today, his life wasn't always filled with glitz, glamour, and success. He had a rough and challenging childhood. The actor struggled as a teenager as he would later find himself getting kicked out of school.
At the age of 23, Perry decided to move to Atlanta and took several jobs to make ends meet. Subsequently, he also started working on his stage career. One could say that his decision to move to a different country and pursue acting as an excellent investment. He quickly gained recognition and was able to land spots in theater productions and even films. Since then, he has cultivated a successful career as an actor, writer, and director. Perry even became the highest-paid man in the entertainment industry back in 2011.
Sarah Jessica Parker | Actress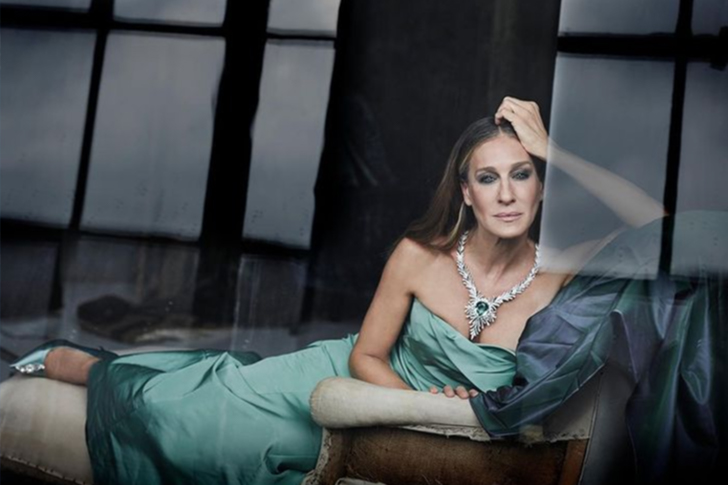 Sarah Jessica Parker was born in rural Ohio in a poor coal-mining town. She was the youngest of four children, and she saw her parents become legally separated when she was just two. Her stepfather was a truck driver, and he would often find himself out of work. In turn, the future TV icon took up singing and dancing at a young age to help her mom's income as a teacher and meet the needs of their 10-person family.
Despite living in harsh conditions, her mother continued to encourage her interest in the arts. When the family moved to Cincinnati, Parker took up ballet, music, and she worked on a theater degree on a scholarship. By the time she turned 11, their family had taken a trip to New York so she could audition for a Broadway production. The trip was a success, and Parker and her brother were both casted. Eventually, Parker continued to land roles until she ended appearing in various TV shows and films.
Colonel Sanders | Businessman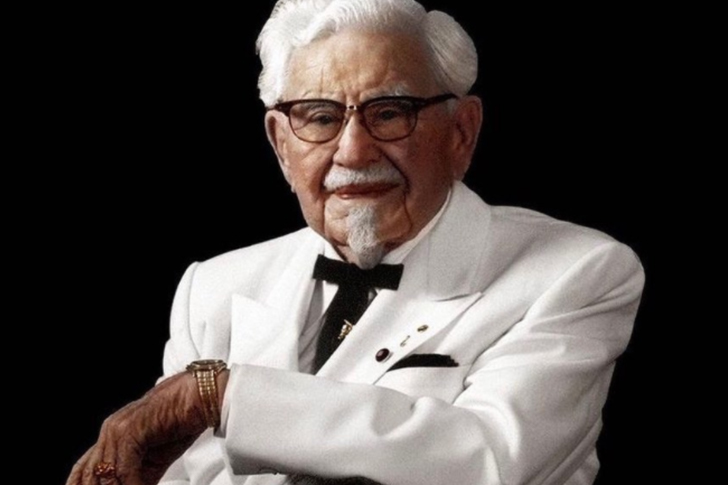 Colonel Harland Sanders found himself laid off from a variety of jobs before he decided to start cooking chicken in a roadside Shell Service Station in 1930. He was already 40 years old, and it was a terrible time to be unemployed during the Great Depression. Interestingly, his gas station wasn't a restaurant, so he had to serve diners in his personal living quarters.
Over the next decade, Sanders continued to painstakingly work on his "secret recipe." Eventually, he discovered a method that involved pressure frying the chicken. Then, the famous KFC fried chicken was born, and it became the fast-food giant that we all know today. You could say that his efforts to continue to perfect his recipe were an excellent move in itself. Today, KFC is a billion-dollar business, and it wouldn't have been born without Sander's vision.
Shania Twain | Musician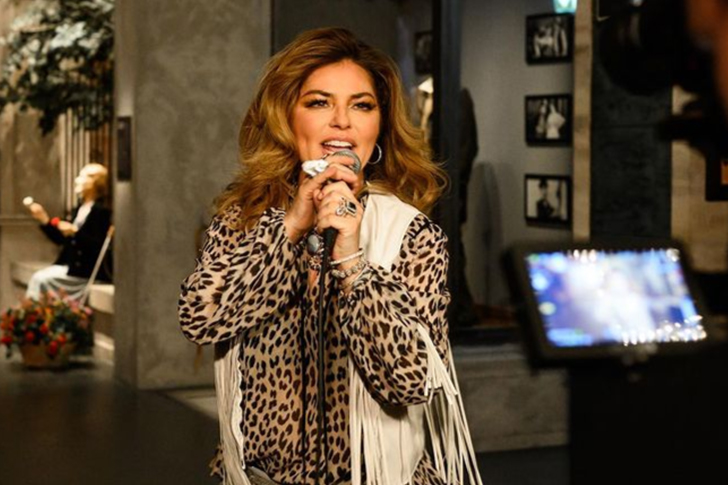 It's definitely interesting to know that Shania Twain and her excellent music career began out of necessity rather than raw ambition. She saw her parents legally separate when she was two, and she barely saw her father. She formed a close bond with her mother and stepfather, but they would often not make enough money to get by. In turn, Twain found herself singing in bars to earn extra income when she was only eight years old.
The singer would recall the times when her mother would wake her up to perform. Sadly, her mom and stepfather untimely passed away when she was 21. Shania then sang in resorts to make ends meet and support her three younger siblings. Once her siblings were old enough to care for themselves, it was time for her to chase stardom. Fortunately, Twain managed to cultivate a successful career, and she deserves a ton of credit for not giving up.
Emily Blunt | Actress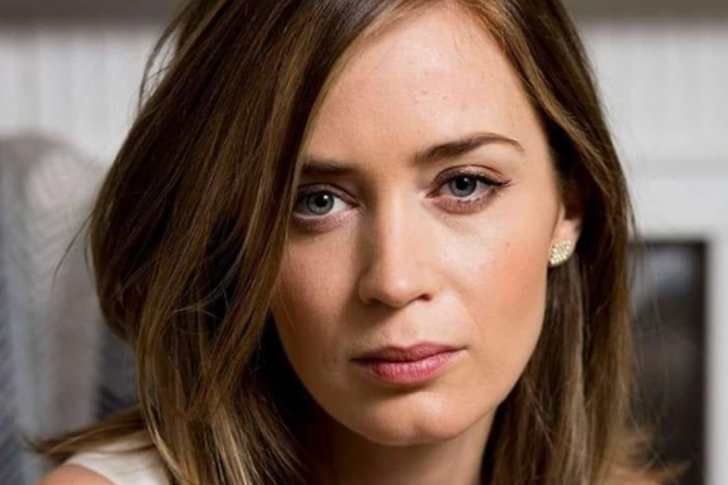 Emily Blunt is an actress who has received several Golden Globe nominations. However, before all the glitz, glamour, and recognition, she could barely hold a conversation. Emily had a terrible stutter and had a difficult time saying what she wanted to say. The British celebrity recalls that she knew she was smart, but it just haunted her that she couldn't articulate well enough to talk with other people.
It's definitely impossible to become an award-winning actress with a stutter. Gladly, one of her high school teachers encouraged her to try and audition for a part in the school play. The offer was unappealing at first since she had her stutter. However, the teacher was patient enough and guided Emily through the process. She'd often make tips and suggestions that would eventually help Emily work on her stutter. You could say that the teacher deserves a part of the credit for assisting Emily to discover her true self.
Demi Lovato | Singer, Actress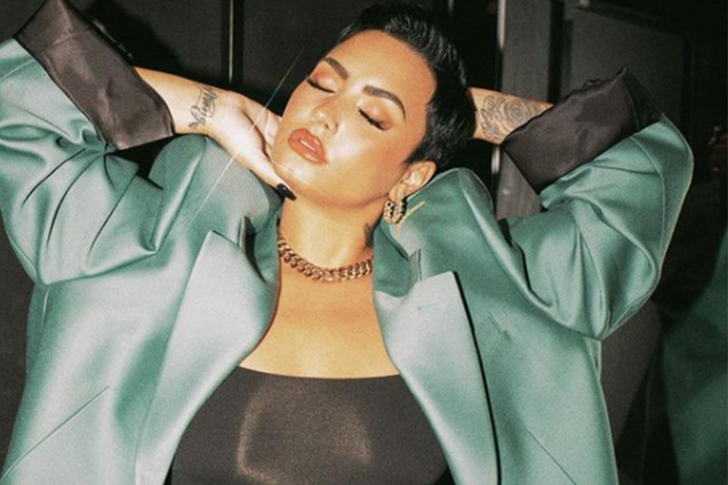 Demi Lovato is a famous American musician, singer, songwriter, and actress. She's best known for releasing several studio albums and for her part in the Disney musical television film Camp Rock. Interestingly, Demi is also known for being incredibly active in social media. Fun fact, she even uses her social media accounts in order to manifest the things that she wants in life.
There are a couple of instances where Demi's tweets became a reality. In 2010, the star tweeted that someday, she'll be able to sing the national anthem at the Super Bowl. Indeed, the tweet manifested a decade later as she sang the national anthem at the Super Bowl in 2020. The same tactic also worked back in 2015 where she tweeted that she'd get a Grammy nomination someday. She must've put in the work to an extensive degree as she'd get that nomination a year later.
Patrick Mahomes | Professional Football Player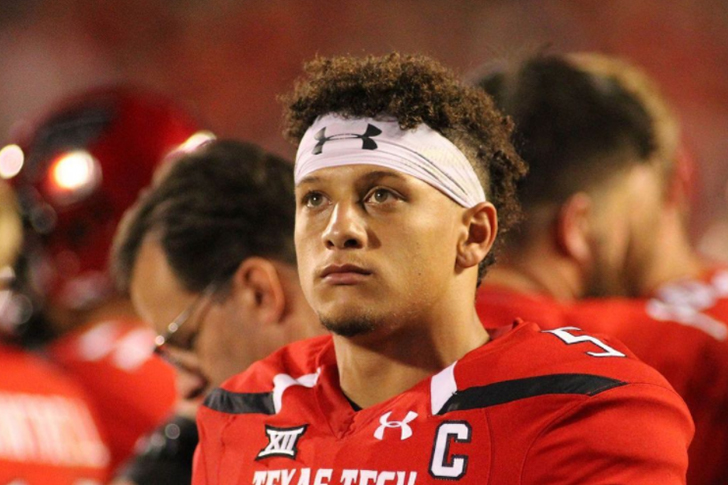 Patrick Mahomes is a well-known American football player who plays quarterback for the Kansas City Chiefs in the NFL. It's safe to say that every young boy always dreamed about being the star quarterback in an NFL team. In 2013, Mahomes tweeted about how it must feel like to become the quarterback that would lead his team into a Super Bowl win. He also added that it must be an extraordinary feeling to go to Disney World after winning the Super Bowl.
In 2020, Patrick's tweets would become a reality as he would lead the Kansas City Chiefs into winning the 2020 Super Bowl. You could say that his 2013 self deserves credit for allowing his dream to manifest even though it was just a simple tweet. However, Mahomes isn't just a Super Bowl-winning quarterback. He's also one of the biggest names in football today, and he's recently signed a gigantic 10-year contract worth $450 million.
Lili Reinhart | Actress, Author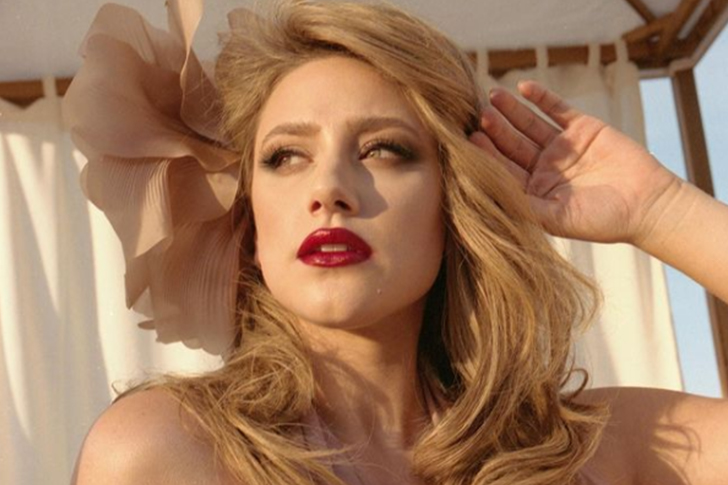 At the age of ten, Lili Reinhart exhibited her love for dancing, singing, and acting. In fact, she would even relentlessly ask her mom to drive her for auditions in New York. Eventually, when Lili turned 18, she decided it was time for her to pursue a career in acting. The star-in-the-making almost gave up until her big break finally came on February 9, 2016. Lili was set to star in the teen drama television series Riverdale. This show became a huge success. Since then, she has been receiving projects left and right. The degree of dedication and drive she has for her acting career is really admirable.
After reaching that goal, she still has a couple more dreams she wishes to fulfill for herself. In 2017, she was hoping to get invited to the Met Gala. A year later, she was finally there. Not only was she at the 2018 Met Gala, but she was also present in 2019.
Phyllis Diller | Actress, Musician, Comedian, Author, Visual Artist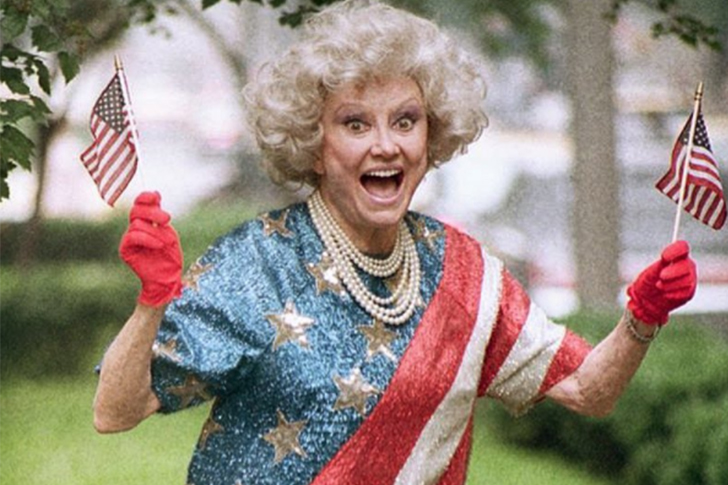 The late Phyllis Diller may have passed away in August 2012, but she made sure she reached for the stars. She turned every dream she had into a reality. She is widely recognized for her wild hair and clothes, eccentric stage persona, and her contagious laughter. However, Phyllis only started doing stand-up comedy when she was already 37 years old. Given her age, many club owners said she was too old to become a massive success in the entertainment industry.
If Phyllis was smart enough to go to Bluffton College to take home not one but three degrees, then she was definitely competent enough to be a comedian. She majored in psychology, history, and philosophy. Phyllis became one of the first female comics to be a household name in America, alongside Ellen DeGeneres. She made television appearances in various television shows and made contributions to over forty films.
Tyler the Creator | Musician, Songwriter, Rapper, Record Producer, Actor, Comedian, Visual Artist, Designer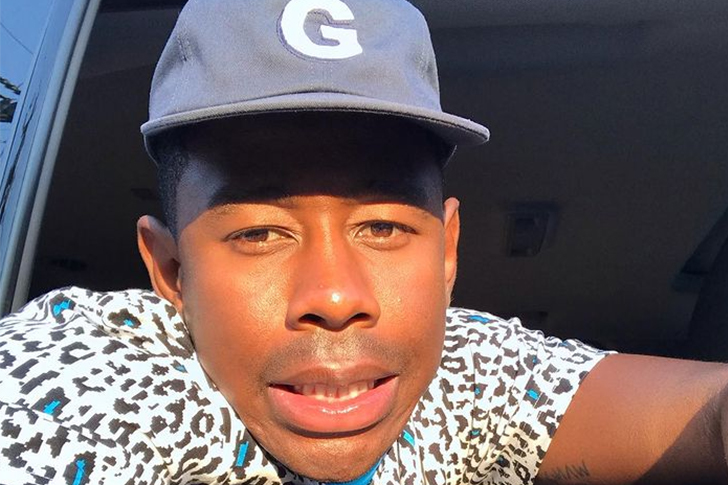 Tyler Gregory Okonma is professionally known as Tyler the Creator. He is one of the most influential musicians in the world today, and he is beloved by so many Millenials. The musician began rising to stardom back in 2010 after co-founding and becoming the de facto leader of Odd Future, an alternative hip hop group. In 2019, his fifth album called Igor, was critically acclaimed. It was his first number-one album for the Billboard 200.
Not everyone believes in the talents of a rising star until they become tremendous in the entertainment industry. Tyler had his fair share of non-believers. In fact, nine years ago, he liked a tweet from a random nobody saying he would never get a Grammy, to which the rapper responded after he finally got one. At the 2020 Grammy Awards, Tyler won Best Rap Album. As of 2020, his net worth has already ballooned up to 16 million. He must be doing a lot of investment planning at this point in his life. After all, he is already 30.
Andrea Bocelli | Opera Tenor, Multi-instrumentalist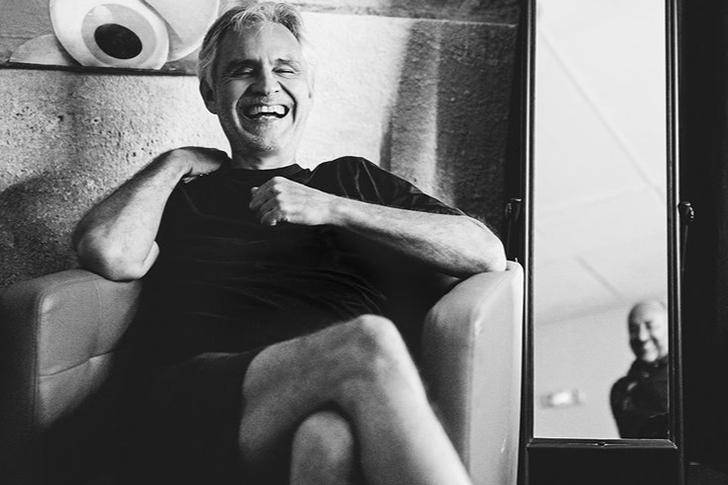 Multi-instrumentalist and opera tenor Andrea Bocelli started gaining so much recognition back in 1994. He won the 44th Sanremo Music Festival's preliminary round when he performed Miserere. He got the highest marks ever recorded in the section of newcomers. One of his most significant music credits is The Prayer. He duetted this song with Celine Dion for the film Quest For Camelot, and it even got an Academy Award for Best Original Song nomination.
Andrea got his college degree back in 1980. He then decided to study law at the University of Pisa and spend a year as a lawyer afterward. However, his true calling was in the music industry. He may have seriously started singing opera a lot later than usual, but he still succeeded. Andrea was already 34 when he rose to stardom, and the instrumentalist finally received his Hollywood Walk of Fame star on March 2, 2010. This goes to show, it's never too late to chase your dreams!
Cody Simpson | Singer, Songwriter, Dancer, Actor, Model, Swimmer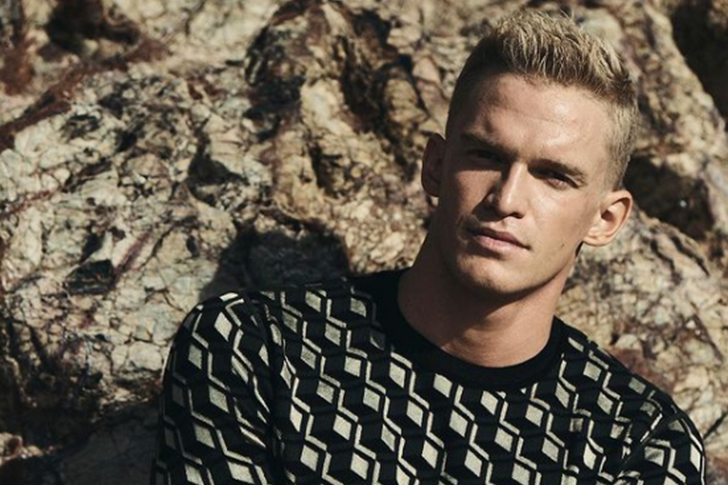 24-year-old Cody Simpson has been in the entertainment industry for twelve years and counting. During the summer of 2009, he first recorded song covers on YouTube, leading him to be discovered by Shawn Campbell. He released three solo studio albums right after his career took off, and he became a huge success. From his 2012 album Paradise, to Surfers Paradise in 2013 and finally Free in 2015— these were all considered a big hit. Since then, Cody has become one of the biggest celebrities in Hollywood.
However, just like any teenager back in 2009, he couldn't help but gush over his fellow celebrity with whom he had a massive crush on, Miley Cyrus. The teen idol even tweeted that he was a big Miley fan once. Cody must have thanked his lucky stars when they started going out in October 2019, and they probably didn't need to use credit cards to spend on their date nights. After all, they were rich. Unfortunately, their relationship was brief. They called it quits in August 2020. They might not have hasted very long, but at least Cody is now in a happy relationship with Marloes Stevens since September 2020.
F. Murray Abraham | Actor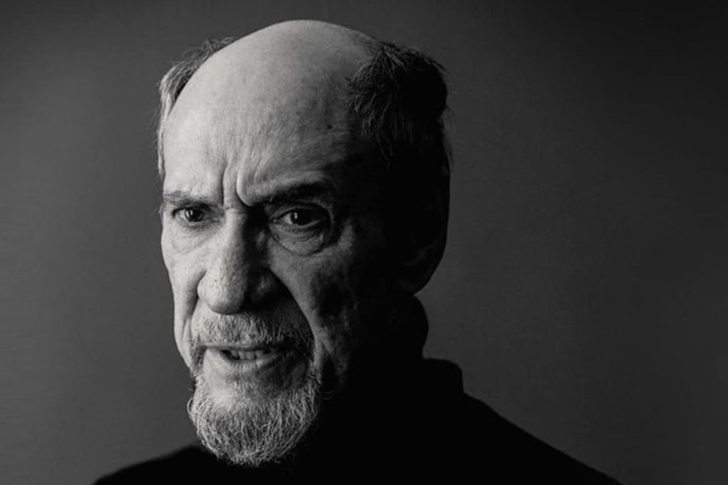 F. Murray Abraham is one of the most well-respected actors in Hollywood. He was already 45 years old when he got his first decent on-screen role as an actor. The film was Amadeus, and he played the character of Antonio Salieri. Two years before he got cast for the movie, he was ready to give up acting. Fortunately, he didn't. Murray won an Academy Award for his incredible performance in the lead role. In fact, he even received a Golden Globe award and a nomination for a BAFTA Award.
Murray was really destined for the screens. After he got his college degree from the University of Texas at Austin, he learned how to be a professional actor through Uta Hagen at HB Studio. He is now 81 years old, and in one of his most recent works, he was the voice actor for Wes Anderson's 2018 animated film, Isle Of Dogs.
Brie Larson | Actress, Filmmaker
Brianna Sidonie Desaulnier is famously known as Brie Larson. This iconic and influential actress has starred in some of the best films ever created. She is one of the new superheroes for the Marvel Cinematic Universe, which helps send the message of women empowerment all over the world. Brie may only be 31 years old, and she has already received several accolades, including the Academy Award for Best Actress for her amazing performance as Ma in the critically acclaimed film Room. It is every actor's dream to win an Oscar, and Brie worked really hard to receive the well-deserved award.
Brie was only six years old when she started acting. In fact, she was the youngest student to be admitted to the American Conservatory Theater. As of 2020, her net worth is already at $20 million, with her upcoming films and assets continually growing. She probably has a financial advisor who helps her keep track of her earnings.
Taylor Swift | Singer, Songwriter, Record Producer, Actress, Director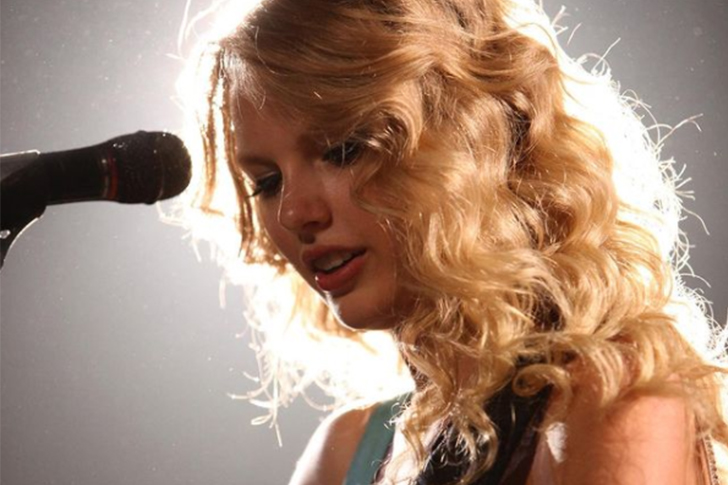 Taylor Swift is one of the most popular musicians of all time. She became interested in the music scene at the age of nine. She was slowly getting recognized after she released her 2006 studio album, which included the songs we still know by heart today, Our Song and Teardrops On My Guitar. However, it wasn't until her second album came out did Taylor really gain mainstream prominence. Her songs You Belong With Me and Love Story from her second album back in 2008 are two of the most famous songs to this day.
Funnily enough, when Taylor was not yet as famous as she is now, she once shared that she was only hoping to have a second album— and that was 13 years ago. As of 2020, the country singer has released nine studio albums and has sold over 37.3 million albums in the United States as of December 2019. Talyor must be doing a lot of investment planning at this point. After all, she has a jaw-dropping net worth of $365 million.
Jodie Turner-Smith | Actress, Model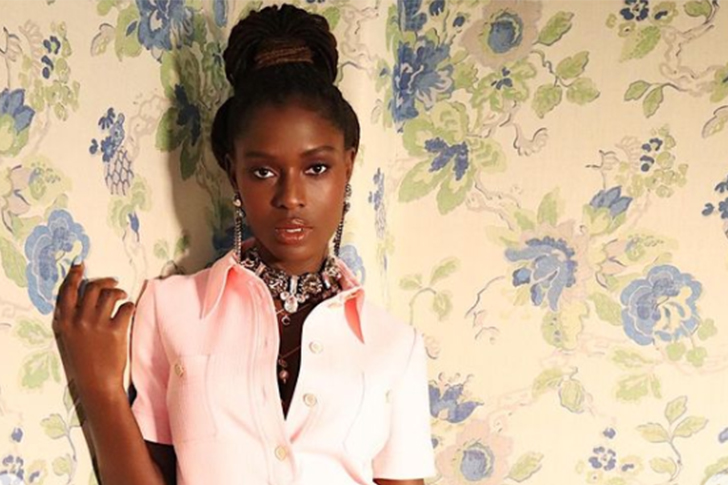 American actress Jodie Turner-Smith has been in the entertainment industry since 2013. She is widely recognized for her appearances in The Last Ship, Queen & Slim, and Nightflyers. Her most recent work is the action thriller movie, Without Remorse which was released in April 2021. This 34-year-old star was born in Peterborough, England, and she acquired her Bachelor's degree from the University of Pittsburgh back in 2008. She was working at a bank in Pennsylvania when a friend of hers introduced her to Pharrell Williams; she wanted to be a writer. However, he convinced her to be a model instead. In 2013 she finally started acting, leading her to land numerous roles since then.
It is entirely normal for celebrities to have a crush on their fellow stars. It turns out Jodie was head-over-heels for Joshua Jackson. They started dating in October 2018, and they eventually tied the knot in December 2019. Jodie just gave birth to their first-born in April 2020. She can definitely agree that dreams do come true.
Lil Nas X | Singer, Rapper, Songwriter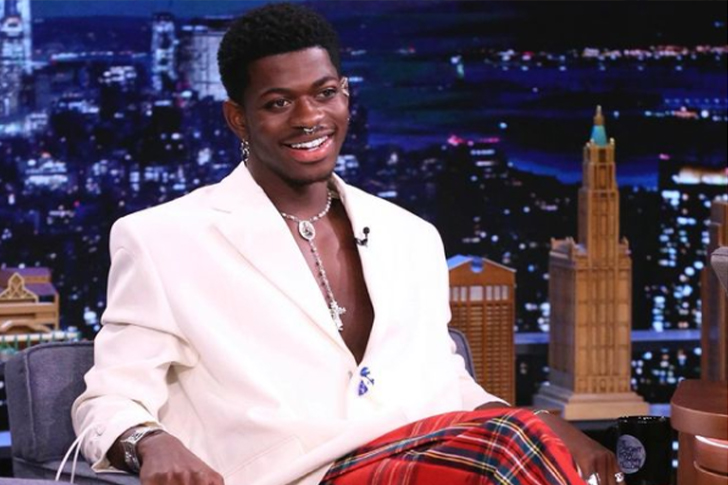 Montero Lamar Hill is recognized by his stage name Lil Nas X. He is one of the rising stars in the music industry. He gained so much popularity in 2019 after releasing Old Town Road, his incredible country rap.
This 22-year-old was taking up his college degree at the University of West Georgia when he decided to drop out to pursue a career in music. On January 8, 2019, he posted a video of him on Twitter about where he is at in his career. At that time, he only had 2,000 subscribers on YouTube, 3,000 followers on Instagram, and about 1,000 listeners on Spotify. A year later, he made a follow-up video. After all, he now has over 8 million subscribers on YouTube, 5 million followers on Instagram, and about 30 million listeners on Spotify. Now, we just have to wait ten more years for another Lil Nas X video update.
Shawn Mendes | Singer, Songwriter, Record Producer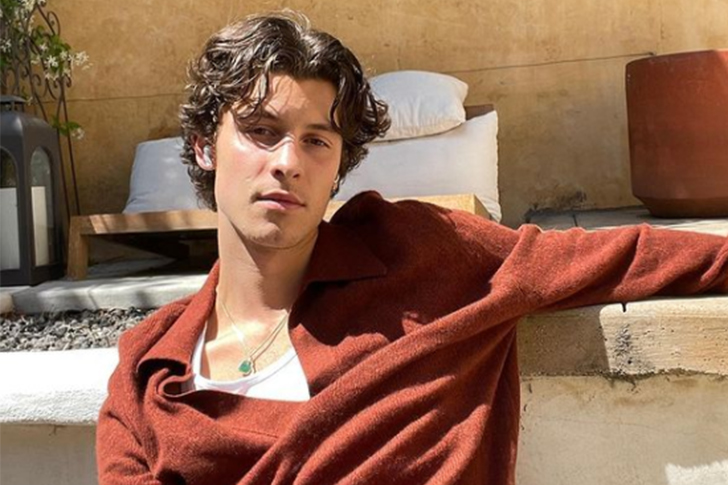 This ever-so-gorgeous Canadian superstar is one of the most promising musicians in the world today. Initially, Shawn was gaining popularity on Vine, a video-sharing application, back in 2013. Shawn finally released his first studio album in 2015, and it was called Handwritten. One of his most outstanding hit singles is Stitches. He is just 22 years old, but he has gained several accolades, including three Grammy Awards and 10 MTV Europe Music Awards.
By 2018 Shawn is already one of the most influential people in the world. He only dreamt of being a guest on Ellen back in 2013. Now, he has been on the show multiple times. As of 2020, his net worth is a whopping $40 million. He must have a lot of property investments at this point. He is also in a happy relationship with Camila Cabello.
Ariana Grande | Singer, Songwriter, Actress
Ariana Grande is one of the most popular women in the world. She started out as a child star, frequently appearing in Nickelodeon sitcoms such as Victorious and Sam & Cat. She was only 13 years old when she started pursuing her music career. In December 2011, Ariana finally released her first single, Put Your Hearts Up. However, her first studio album didn't come out until August 30, 2013. The Yours Truly album was a huge success. Since then, Ariana has released six studio albums.
She is really one of the most influential figures in popular culture. Ariana is the most streamed female artist right now. Her net worth is estimated to be around $180 million, and she must have a financial advisor who helps her keep track of her assets. Ariana may have a lot of fans, but the pop star is a huge fangirl herself. She is obsessed with Wicked. In fact, she tweeted about it several times back in 2010 and 2011. Ariana was extremely excited when she got to sing The Wizard and I for the 15th anniversary of Wicked.
Zendaya | Actress, Singer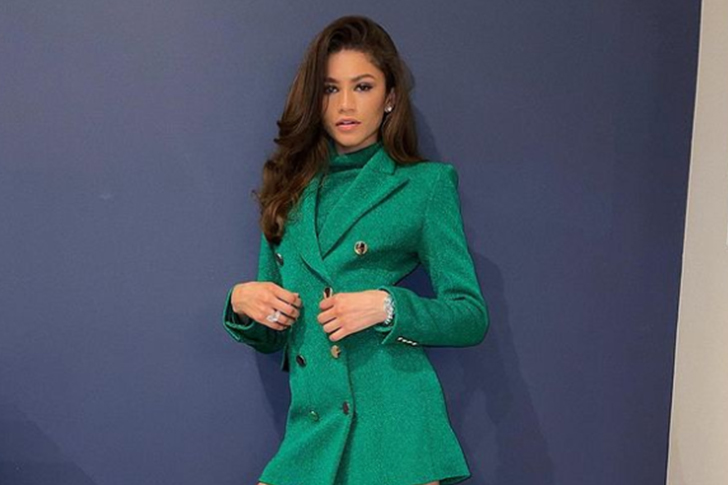 Disney child star, Zendaya was famous for portraying the role of Rocky Blue on the Disney Channel television series Shake It Up, which aired from 2010 to 2013. During this time, Zendaya tweeted about her dream of becoming the cover of Seventeen Magazine. It finally happened in 2016. In addition to that, this beautiful star went on to be the cover girl of magazines like Cosmopolitan, Elle, and Vogue.
Moreover, Zendaya is currently the star of the hit drama series Euphoria. She became the youngest winner of the Primetime Emmy Award for Outstanding Lead Actress in a Drama Series because of the show's success. On another note, her net worth of 15 million is growing fast. With her upcoming movies, Spider-Man: No Way Home, Dune, and Space Jam: A New Legacy, she must be doing some investment planning to double her net worth.
Chris Pratt | Actor, Comedian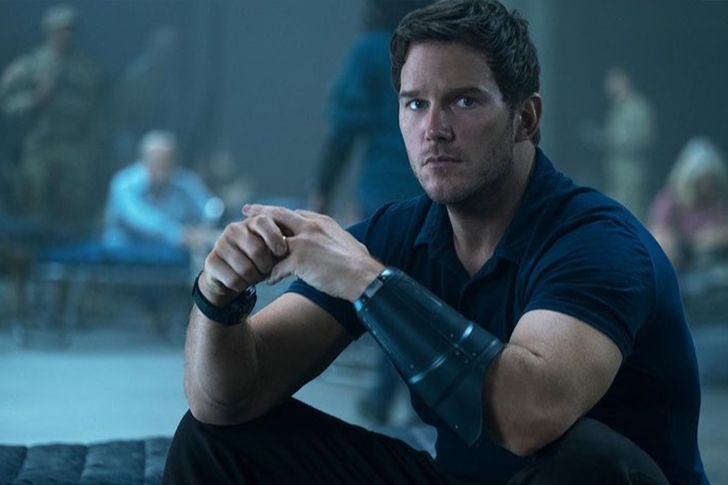 Christopher Michael Pratt is one of the most sought-after actors in the entertainment industry right now. He is widely popular for his role as Star Lord in the Marvel Cinematic Universe films, making him one of our beloved on-screen superheroes. He reprised his role for the upcoming movies, Thor: Love And Thunder, which will be released in 2022, and the 2023 film, Guardians Of The Galaxy Vol. 3.
In addition to that, Pratt is also the new face of the fourth installment of Jurassic Park. He was the lead actor in Jurassic World and Jurassic World: Fallen Kingdom. Another one of his upcoming films is Jurassic World: Dominion, which will be released in 2022. He is practically a Hollywood leading man at this point, gaining a lot of film credits from commercially and critically successful movies. In fact, back when he was still playing the role of Andy Dwyer in the television series Parks and Recreation, he dreamt of being in the movie Jurassic Park 4. Dreams really do come true!
Selena Gomez | Actress, Singer, Songwriter, Producer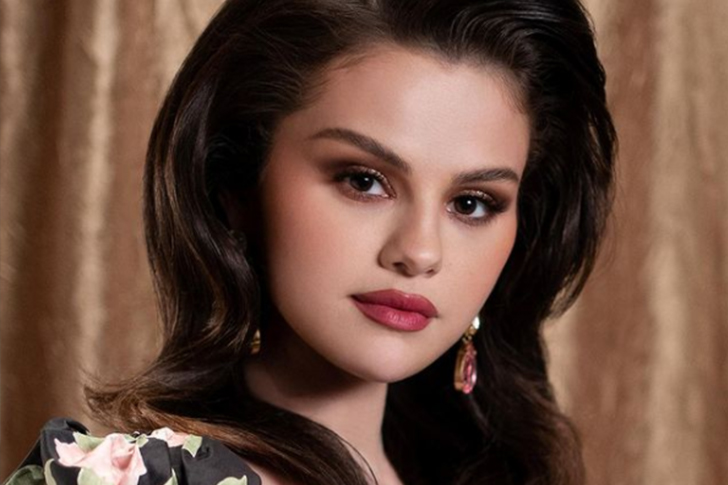 She is one of the biggest names in the music industry these days. Selena Gomez was born and raised in a small town in Texas, but now she has sold about 22 million singles and seven million albums worldwide.
Gomez used to play with glow sticks and draw the famous Mickey Mouse logo, she even joked about this in her audition for Disney Channel. Fortunately, in 2007, she was given a recurring role on the hit television series Hannah Montana, where she played the pop star Mikayla. Eventually, she landed the role of Alex Russo for the network's sitcom Wizards of Waverly Place. Her popularity from the show led her to mainstream success. She was only 16 years old when she signed a record deal with Hollywood Records. As of 2021, Gomez's net worth has ballooned up to $75 million and it is still growing. She must have a couple of financial advisors who help her keep track of her assets.
Gladys Burrill | Aircraft Pilot, Mountain Climber, Equestrian, Marathon Record Holder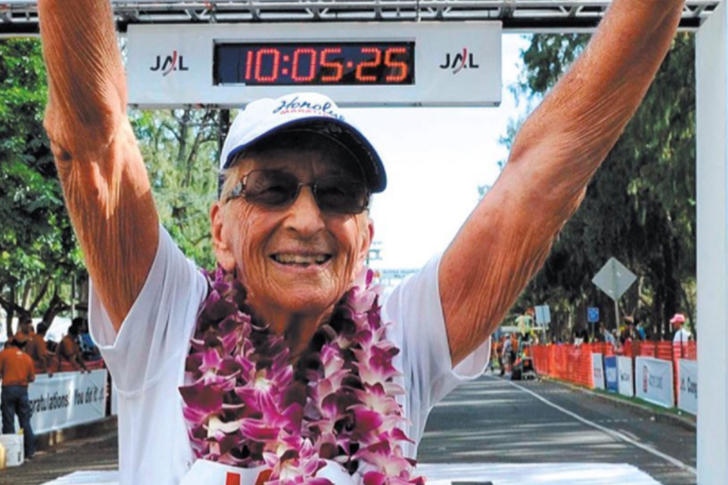 Life is a marathon, and you're never too old to reach your goals and the finish line. The late Gladys Burrill takes credit for being the oldest woman who ever finished a marathon in the Guinness World Record. Needless to say, it wasn't a quick journey. It took her about five times before she officially became a Guinness title holder. All the marathons she completed were held in Honolulu, where the locals would refer to her as the "Gladyator".
She first completed a marathon in the year 2004. Six years later, at the age of 92, she finally became a well-known figure worldwide. Moreover, it was no surprise that she was very active for her age, having adapted to a healthy lifestyle in her youth. She was recognized for her adventurous lifestyle before her marathon days. She would climb rocky mountains, hike deserts, and even do some horseback riding in her spare time. She is surely a great inspiration!
Harry Bernstein | Script Reader, Magazine Editor, Writer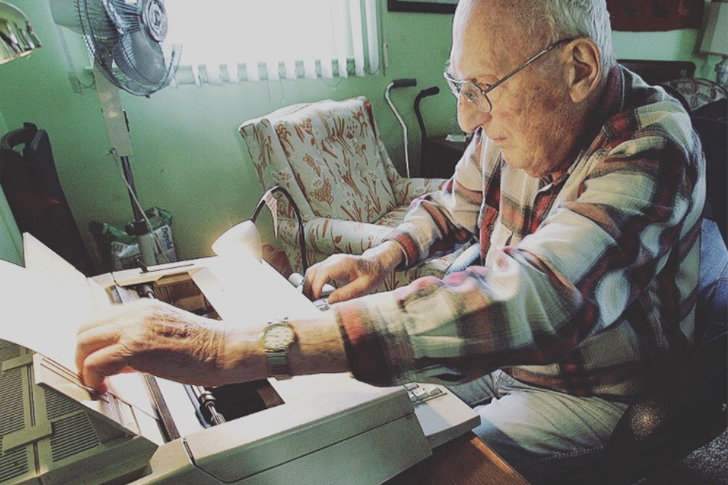 Writing a memoir of your difficult past would surely cost you. However, for Harry Bernstein, it earned him literary fame at 97 years old. Before he was a critically acclaimed author, he worked in the movie industry as a script reader. He was also an editor for trade magazines and would write freelance columns for publications like Newsweek.
After publishing The Invisible Wall: A Love Story That Broke Barriers in 2007, which described intimate details about his poverty-stricken household, unpaid mortgages, and other family struggles, he rose to fame in the world of print. It was then that he truly worked for himself and not for anyone else, making his mark in the world. In the succeeding years, he has also proceeded to create other written pieces like The Dream, The Golden Willow, and What Happened to Rose. He might have found success later than he expected, but Bernstein's career just goes to show that it's never too late to write your own destiny.
Susan Boyle | Singer, Philanthropist, Actress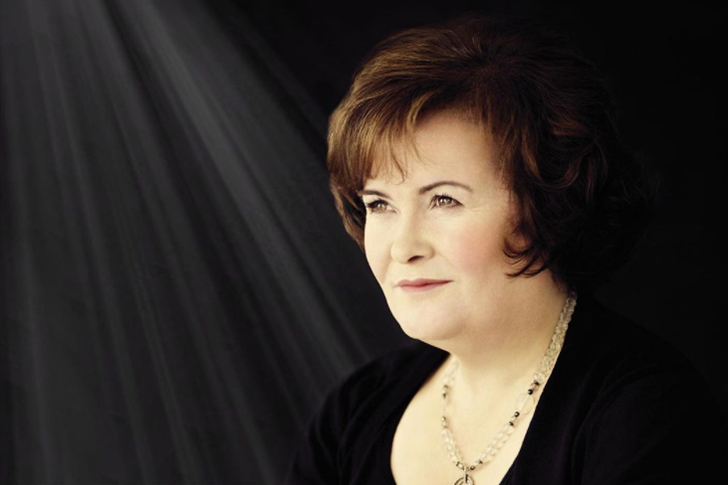 Never judge a book by its cover. Susan Boyle started her career at the age of 48 on Britain's Got Talent stage, garnering mixed reactions from the audience and the judges before she started singing. When she belted out the Les Miserables' song I Dreamed a Dream, it was then that everybody knew she was meant to be a star and they even gave her a standing ovation, a true testament to the degree of talent she displayed. Although it was just a mere audition, her performance has reached over 251 million views on YouTube.
Being a fan favorite on the show, she went on to release several albums such as I Dreamed a Dream,and went on tour the same year. She also has a Christmas-themed album entitled The Gift and another album called Hope. Apart from her singing career, she has also transitioned into the big screen with her role as Eleanor Hopewell in the film Christmas Candle. Speaking of Christmas, she is undoubtedly a miracle that has graced our ears with her angelic voice.
Alan Rickman | Graphic Designer, Actor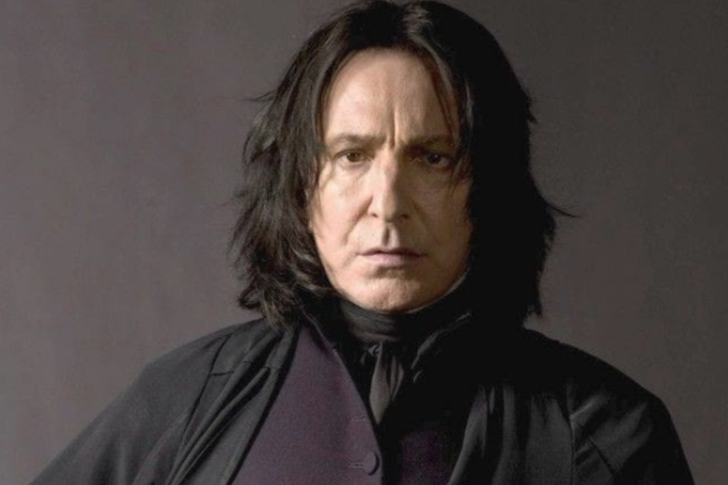 Alan Rickman himself did not know the amount of success that would eventually befall him at 42 years old. When he was 18 years old, he decided to get a degree in arts rather than enroll himself in drama school, thinking it was the sensible thing to do at that time. Little did he know that he couldn't fight his passion for acting and started entering the scene as a backstage crew member. Later on, his hard work paid off and he was offered a big role on stage in Les Liaisons Dangereuse.
Rickman would then transition into the big screen with a starring role in the 1988 blockbuster action film Die Hard opposite Bruce Willis, and he also played another bad guy in the adventure film Robin Hood: Prince of Thieves. However, it wasn't until he was 55 years old that he was recognized worldwide, following his fantastic portrayal of Severus Snape in the Harry Potter franchise.
Erinn Smart | Olympic Fencer, Tennis Player, Track Star, Ballerina, Ice Skater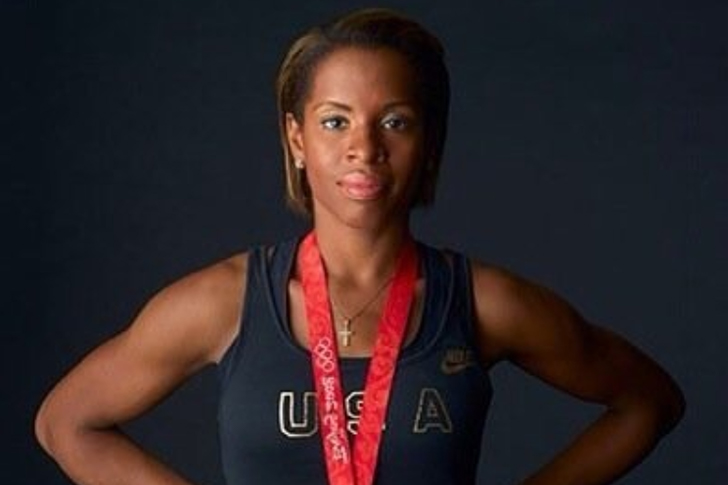 Talk about mastering several sports but eventually falling in love with something unplanned. Erinn Smart knows all about that! She was a very famous name in the world of Olympic Fencing. She was the Unites States Champion for four years. She was also selected to be a part of the National Team alongside her brother.
Before she was a silver medalist and a prominent member of the United States Fencing Association, Smart trained in different sports, namely, tennis, track, ballet, and ice skating. Her impressive background must have helped her with the stamina, agility, and flexibility needed for fencing. Moreover, what got her into fencing was her dad, who at that time worked for Sports Illustrated. He came upon a program that centered around fencing and encouraged his daughter to enroll at 11 years old. Later, she was accompanied by her older brother, and they were both supervised by the Peter Westbrook Foundation, whose owner takes credit for being an Olympic saber bronze medalist.
Patrick Stewart | Actor, Chancellor, Philanthropist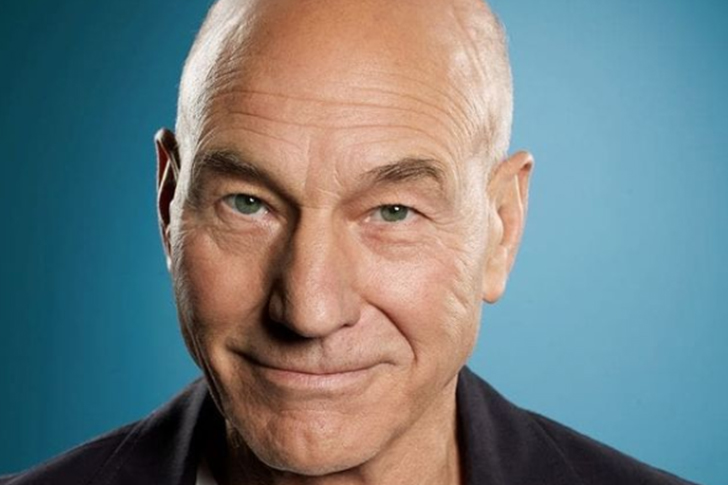 Professor X didn't want to be a telepath; he really wanted to be a beekeeper instead. Patrick Stewart is famous for his 60-year run in the movie industry, during which he has acquired multiple accolades. He began his career in a British theatre as a member of the Royal Shakespeare Company. Moreover, he gained international recognition for his portrayal of Captain Jean-Luc Picard in the Star Trek franchise.
Apart from his work in film, Stewart was also getting roles in real life, like being the 2008 appointed chancellor of Huddersfield University. He even taught acting classes, helping aspiring actors get their degrees. He was also granted the rank of a Knight Bachelor in 2010. Clearly, the queen was impressed by his work. He is also an avid supporter of causes such as domestic and animal violence. Speaking of animals, he spends his free time tending beehives making sure his bees are healthy and raking in the honey!
Kylian Mbappé | Football Player, Endorser, Philanthropist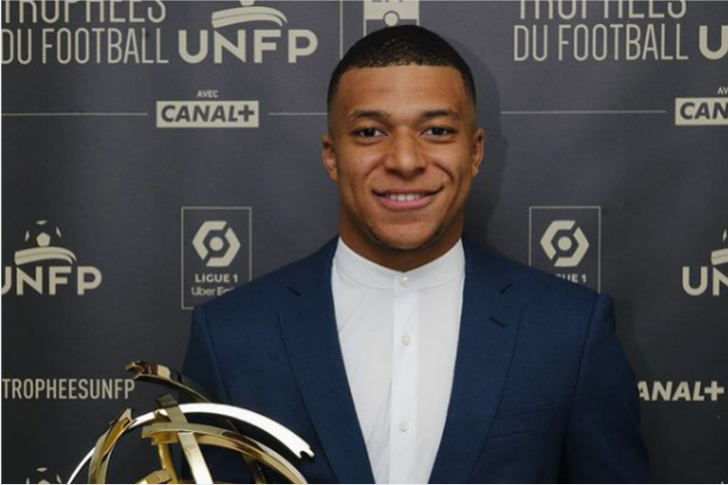 Imagine working alongside your childhood hero! Kylian Mbappé has dreamt of being a famous football player ever since he was a young boy. He was a massive fan of Cristiano Ronaldo, eventually making it to the big leagues, where he was able to play beside him. The French forward is nothing without his father who coached him when he was just 6 years old.
Mbappé started his career as a member of the Association Sportive de Monaco Football Club SA and won Player of the Year during his debut. He was also appointed the Golden Boy award by sports journalists. Later on, he transferred to Paris Saint-Germain for a price of $180 million, making him one of the most expensive talents on the field. He continues to also be one of the highest scorers in history and takes credit for being one of the first teenagers to score in the FIFA World Cup. Soon enough, he will join the likes of his idol and become one of the greats!
John Tavares | Ice Hockey Player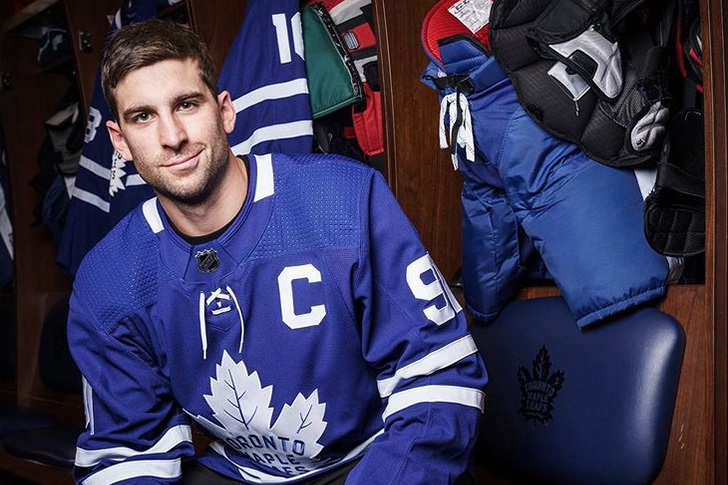 From making your bed to making the team! John Tavares is a member of the Toronto Maple Leafs and recalls that he has dreamt of this day ever since he was a little boy. He even recounts his bed linen having the team logo plastered everywhere, now he has a uniform that he wears with pride.
Tavares started his career in the junior level like most aspiring hockey players. He was immediately scouted at the age of 14 years old. He was named 2006's Rookie of the Year after he garnered over 215 goals. He really did have a great degree of intuition when it came to anticipating plays on the ice. Later, he represented Team Ontario and won a gold medal in the 2014 Winter Olympics. He was first signed to the New York Islanders and scored several goals in his first season. He continued to be one of the best team for over eight years before transferring and becoming the captain of the Toronto Maple Leafs in 2018.
Laura Ingalls Wilder | Teacher, Author, Columnist, Dressmaker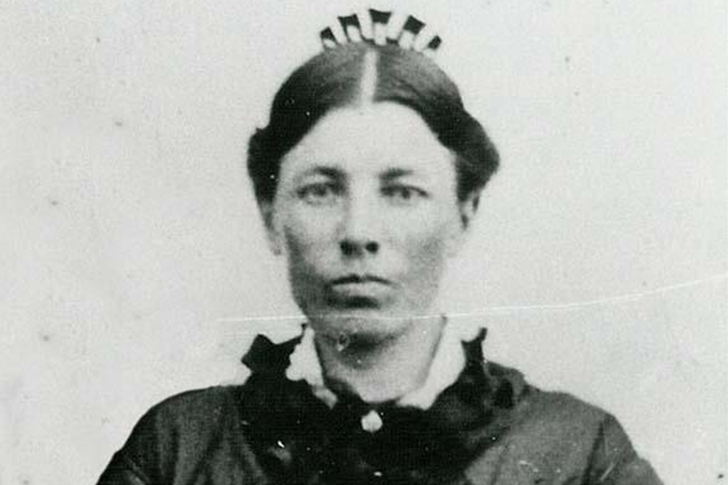 Laura Ingalls Wilder capitalized on her family's story at the age of 65 years old. She was a world-renown author responsible for creating an eight-novel series entitled Little House on the Prairie, which was eventually adapted on the big screen later on. She based her novel on her life, from mortgage problems to fleeing their beloved house due to the possibility of eviction. She even wrote a memoir entitled Pioneer Girl detailing vivid memories she had of her closest relatives during the Great Depression.
Before her massive success, Wilder worked as a teacher in De Smet and as a dressmaker's assistant on the side. In the year 1911, she began to try her hand in writing by submitting several articles to the Missouri Ruralist. After many attempts, she was finally given two stable positions for the publication, both in writing and editing. During her time at work, she was able to sharpen her writing and it eventually led to her huge success as a big-selling author.
Ricardo Montalban | Actor, Broadway Star, Comedian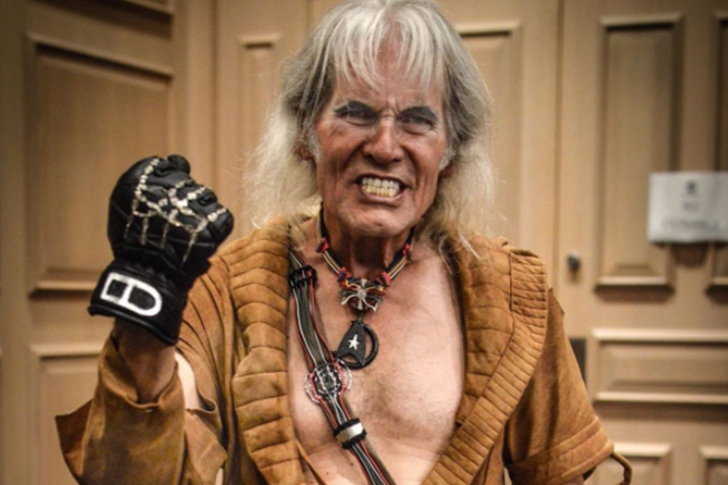 We all have that dream house we always wished we could have but we give up in the middle of things because it turns out to be too far-fetched. Nothing was too late for Ricardo Montalban, though. The actor was in show business for 70 years of his life. With all his success, he began to build his dream house at the age of 68 years old.
Montalban started his career appearing in short musicals and several Mexican films. He catapulted to mainstream success in Mexico for bagging the starring role in the romantic drama Santa and the popular bullfighting film Fiesta. He also takes credit for being a part of the Tony-nominated Broadway musical Jamaica. He also broke out of Mexican films and started to expand his career with his A-list roles in films like Sayonara and 1982's Star Trek II: Wrath of Khan. Later on, he also found massive television success with roles in Fantasy Island and even guest-starred in hit shows like Dynasty and The Colbys.
Mary Wesley | Writer, Teaching Assistant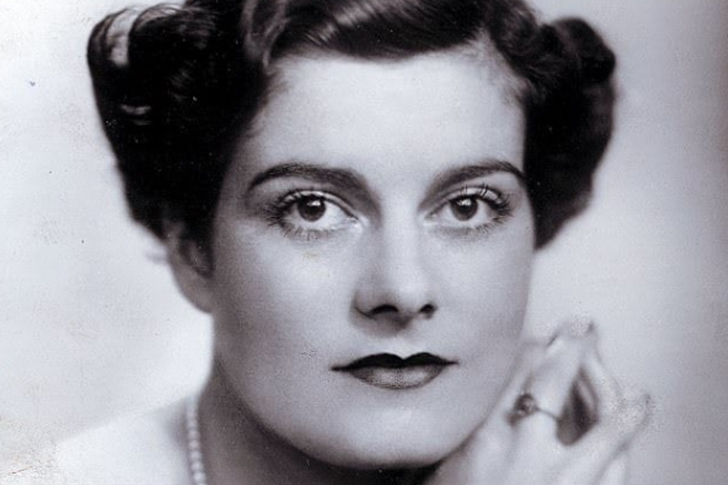 Mary Wesley started publishing her work at the age of 71 years old. She produced one of the best-selling collections of all time, with over 3 million copies sold. Up to this day, she is considered one of Britain's most prominent novelists.
When she started writing as a young child, she was not given the full support she needed by her family but she always pushed through and put her passion first. Her book entitled The Camomile Lawn was even based on her parents and their turbulent relationship. It was later remade into a television series. Her other novels namely Harnessing Peacocks and The Vacillations of Poppy Carew also transitioned into the big screen. Later on, during her last moments, she continued to put her great degree of love for writing above all else and came out with her autobiography called Wild Mary.
Elizabeth Jolley | Writer, Teacher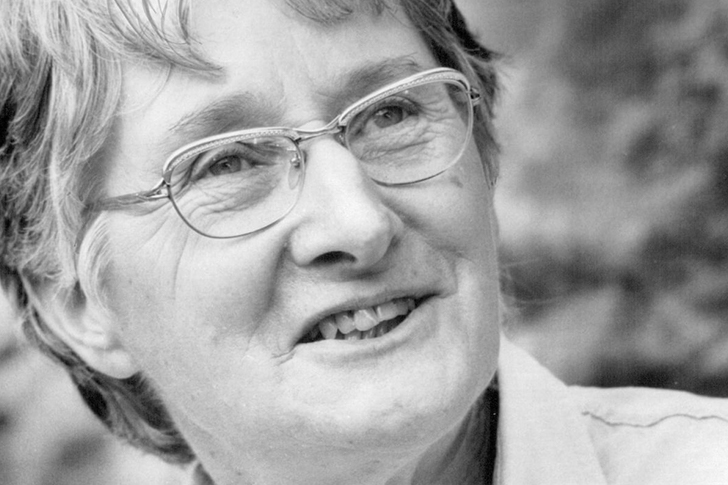 Never take no for an answer! Elizabeth Jolley published her first-ever novel at 53 years old after being rejected a total of 39 times. Throughout her life, she published over 4 short stories and 15 novels. The Australian literary phenomenon became famous for her non-fiction work in the 1970s.
Jolley began writing in her young adult years. Even back then, she had a post-modern edge about her. Regardless of the multiple rejections, she went out and published Mr. Scobie's Riddle in the year 1983. It was perceived greatly by critics and even won The Age Book of the Year. She was nominated for several awards and started to have a newfound degree of love towards writing. She wrote a plethora of stories, namely, Miss Peabody's Inheritance, Lovesong, and even the story of her creative life. She came out with a trilogy of her own autobiographical fiction and was recognized as a master at dark humor.
Julia Child | Cooking Teacher, Author, Television Star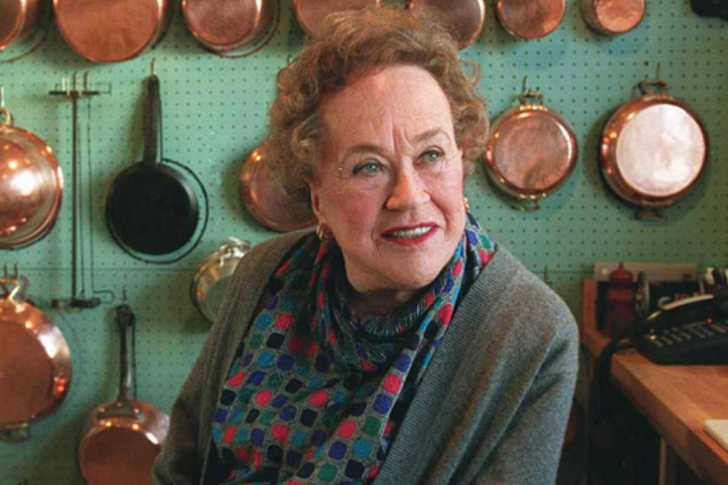 In your twenties and don't know how to cook? Don't worry, Julia Child started cooking when she was about 40 years old! She worked in advertising in her early years and later felt that somehow something was missing from her life. Turned out it was the joy food can bring to the table. She started her career with a French culinary revelation and began to train in the famous Cordon Bleu cooking school. It didn't stop there, she later sharpened her craft and studied with the best master chefs in Paris.
Soon after, Child was sought after by authors interested in partnering with her for her knowledge of French cuisine and its possible influence on the American demographic. In the year 1961, she came up with a cookbook entitled Mastering the Art of French Cooking, which turned out to be one of the biggest sellers in the cooking section and earned her a pretty hefty credit score. Her book served as a very detailed and beginner-friendly introduction to cooking in general and has greatly impacted American households in the 1960s.
Jack Kirby | Comic Book Artist, Writer, Editor, Producer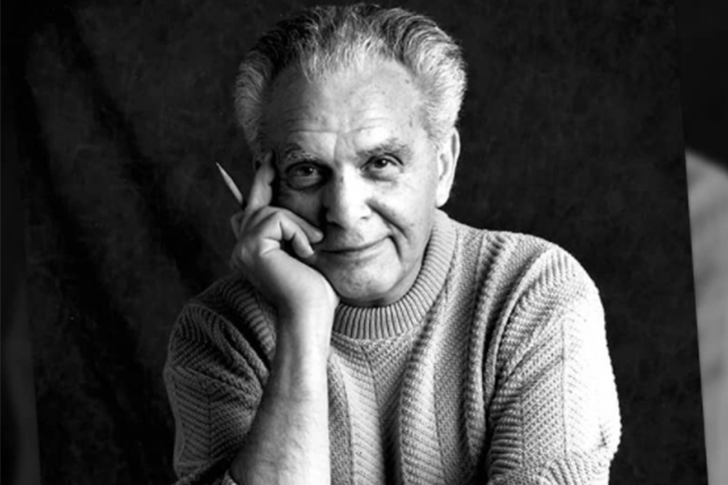 Jack Kirby is known as one of the most influential innovators in the superhero manufacturing business. At the age of 44 years old, he was one of the most recognized names of Marvel Comics having created The Fantastic Four. He is also partially responsible for inventing Captain America during his time in Timely Comics alongside Joe Simon. He was highly praised for his unique way of storytelling and his cinematic sense. He was even referred to as the "superhero of style" for his artistry and overall aesthetic.
Later on, he would take half the credit for producing several Marvel superheroes along with Stan Lee, namely, the X-men, Iron Man, the Hulk, and Thor. Ironically, he transferred over to DC Comics and produced The Fourth World comic book series. After his contract, he worked under Ruby-Spears Productions and has contributed several works to animated series like Turbo Teen. Furthermore, he spent went back to his love for comics and worked for Pacific Comics.
Stan Lee | Comic Book Artist, Writer, Editor, Publisher, Producer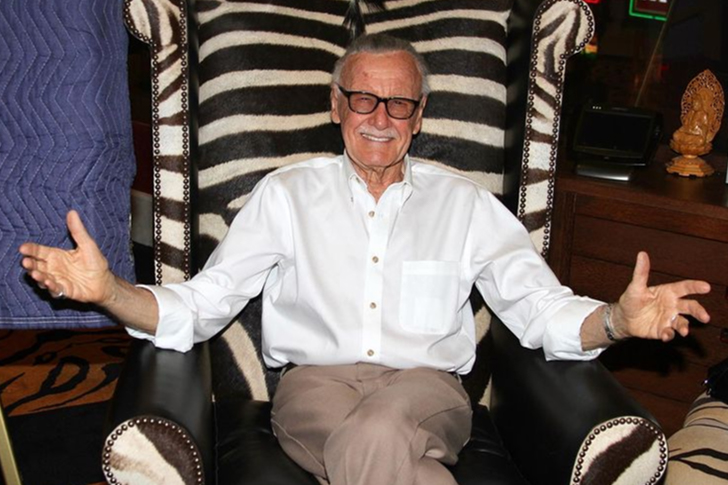 The greatest cameo artist in cinema history and the father of Marvel Stan Lee was undoubtedly one of the greats in Hollywood. He was known for his massive degree of success in multiple platforms. He successfully ran Marvel Comics' for more than 20 years and served as the creative mind behind cinema's greatest superheroes. Without him, there would be no Spider-Man, which evidently was the first superhero he ever sketched at the age of 43 years old. There would not have been a Marvel Cinematic Universe without him. His cultural impact on-screen is undoubtedly more than appreciated. He even has a namesake holiday celebrated every October 2nd, which surely served as a great honor.
Apart from this, the Stan Lee Foundation was also built under his name. The organization supports programs that tackle education, literacy, and the arts. The impact he has made in the world of comics and film is truly out of this world!
Anna Mary Robertson | Painter, Writer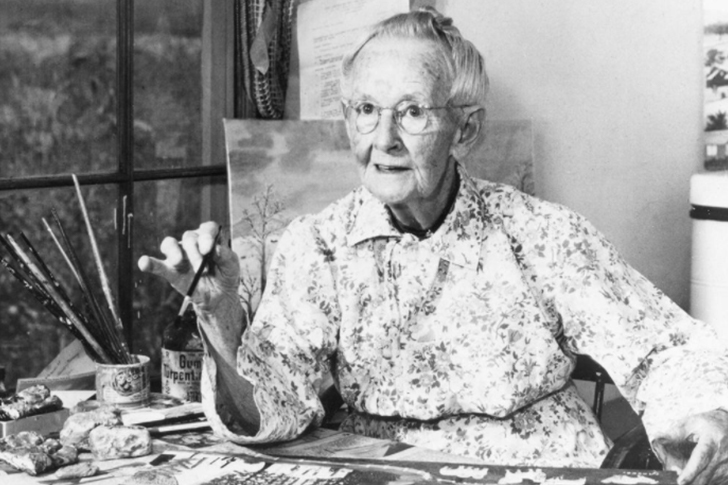 Anna Mary Robertson is perhaps one of the most inspiring artists hailing from the United States. Known as Grandma Moses, Robertson has created artworks detailing the simple life in the countryside in America. While her theme and works might be unassuming at first, what makes them special is that she began her career at a very old age. While she has shown interest in art at a young age, she only began her art career at the age of 78 and made a serious investment in it.
Robertson mostly painted using readily available materials. She often took her inspirations from her early life in New York and rural life in Virginia. She deliberately excluded any signs and symbols of industrialization in her works to evoke a theme of nostalgia and simplicity. She became an instant celebrity when she began to showcase her works at galleries worldwide. Many saw her as inspirational, including famous personalities such as Nelson Rockefeller and John F. Kennedy. Even today, Robertson's artworks are still widely celebrated in the art world.
Soichiro Honda | Engineer, Industrialist, Entrepreneur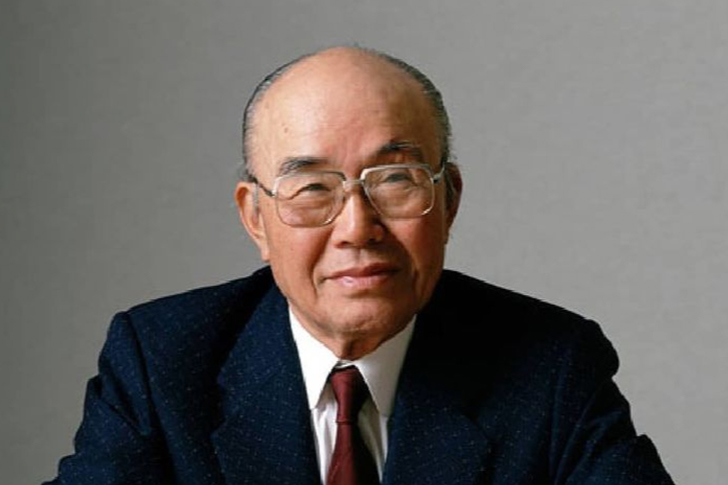 Soichiro Honda is considered to be one of the most iconic business people in Japan. Honda is, of course, the founder of the Japanese auto and motorcycle brand Honda. Initially, he worked for a few years selling salvageable parts and piston rings for another auto giant, Toyota. In 1946, at age 46, he set up his company, the Honda Technical Research Institute, using his savings as investment money. It eventually was incorporated as the Honda Motor Company in 1948.
His company first started selling motorcycles. By the 1960s, it became one of the world's largest motorcycle manufacturers and would maintain that status to this day. It expanded into the automobile business by 1963. Along the way, Honda became the driving force for the company's success, even as he started his business at a later age. Even as he retired in 1973, Honda still managed to be an influential force within the company until his passing in 1991. Today, the Honda Motor Company has become one of Japan's industrial giants, becoming the largest producer of internal combustion engines on vehicles.
Bill Gates | Tech Mogul, Entrepreneur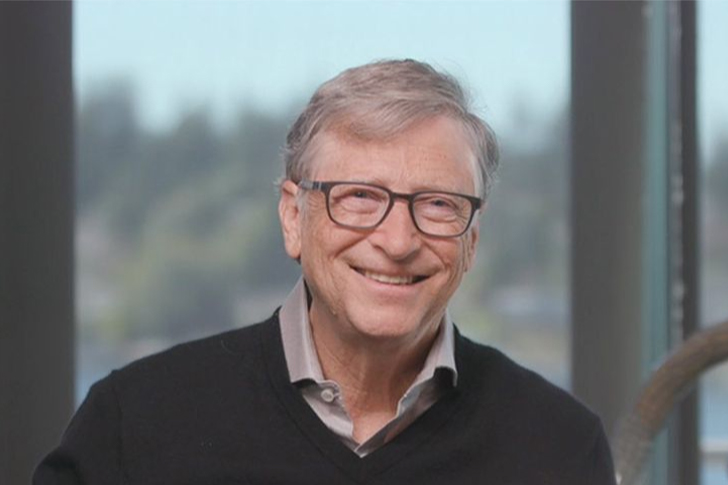 Throughout much of the 21st century, the term 'richest person' is closely associated with Bill Gates. After all, he has consistently held that title for years. Gates is the co-founder of tech giant Microsoft along with his close friend Paul Allen. They founded the company in 1975 shortly after Gates dropped out of Harvard University. Initially, they found only modest success. It all changed in 1980 when they signed a partnership with IBM, one of the world's most prestigious and influential tech companies. While Microsoft only received a small fee for their work with IBM, the prestige attached to it proved to be invaluable for the company.
Five years later, Microsoft launched its operating system, Windows, in 1985. Windows would eventually become the world's most widely used operating system, found in countless computers. In addition, the company's office suite, Microsoft Office, further propelled Microsoft into one of the tech giants today. As a result, Gates became rich to a colossal degree, with a current net worth of $127.1 billion. He was the richest person on Earth from 1995 to 2017.
Kathryn Joosten | Actress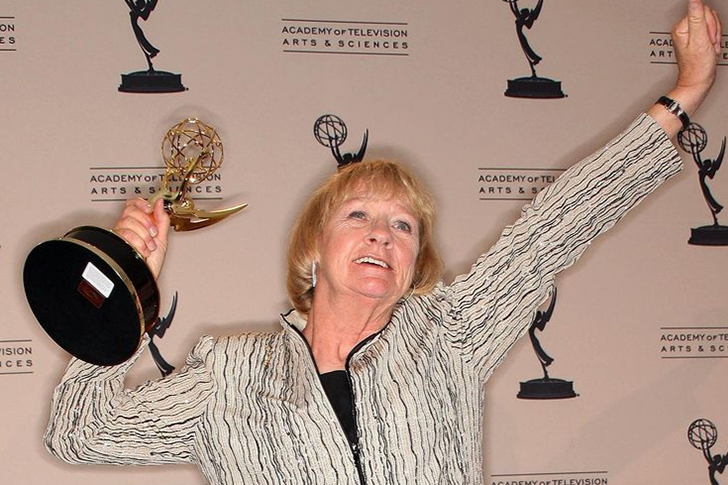 Despite starting her career quite late in her life, Kathryn Joosten had proved that talent cannot be measured with age. Initially, Joosten worked as a psychiatric nurse and eventually married a psychiatrist, sharing two sons. However, it all changed in 1980, when both she and her husband parted ways. She soon changed careers, beginning her acting career in 1982 in theater at age 43. In 1992, at age 53, she worked as a street performer at Walt Disney World. She only began to appear in Hollywood in 1995, with minor acting credits in various TV shows.
She got her big break in 1999 when she starred as Mrs. Landingham in the hit political drama The West Wing. Her next big break was in Desperate Housewives, where she starred as Karen McCluskey. Her character was well-received and won Joosten two Emmys.
The Beatles | Band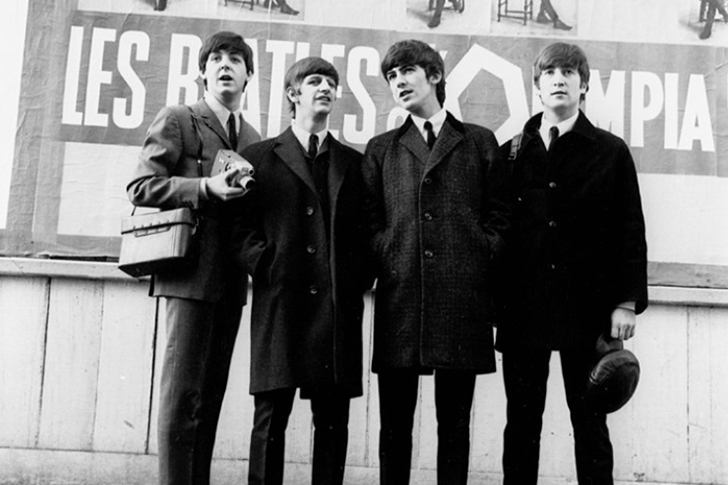 The Beatles is perhaps one of the most legendary bands of all time. The band was comprised of John Lennon, Paul McCartney, George Harrison, and Ringo Starr. At their height, the band toured around the world and was given credit for revolutionizing the music industry in many ways. However, the Beatles struggled early on when the band was established in 1960. After starting the band in Liverpool and performing there for a few years, the Beatles went to Hamburg, Germany for greener pastures. At this time, Starr hadn't joined the group yet.
The band members found great difficulty in establishing a name in the German city. At one point, most of the band was deported thanks to a breach of contract. Fortunately, they continued to perform in Hamburg, eventually gaining modest success by 1962. It was at this time that Brian Epstein encountered the group and became their manager. This relationship proved to be beyond fruitful, as the band went on to become world-famous and legendary.
Henry Ford | Industrialist, Automaker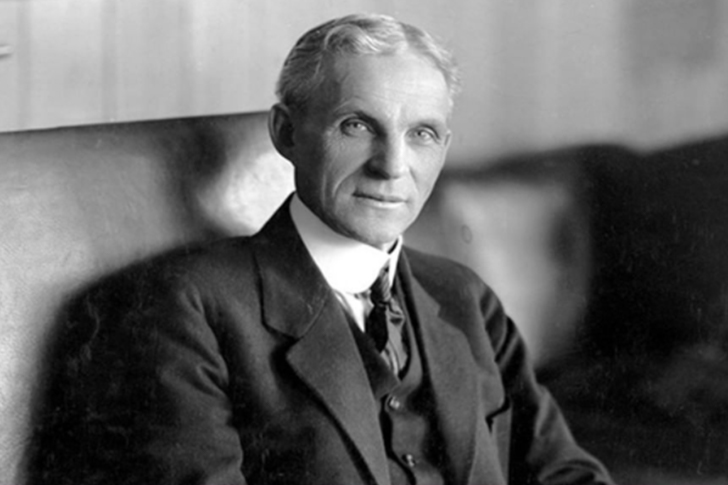 Henry Ford is perhaps one of the most influential industrialists during the early half of the 20th century. He is the founder of the Ford Motor Company, one of the largest automakers in the world today. Through his company, he implemented and introduced several revolutionary concepts in production, with the most notable being the assembly line which reduced production costs significantly. His Ford Model T became an icon of the auto industry and led to many middle-class Americans making an investment in buying affordable cars.
During his early years, he struggled to create the perfect automobile at the time. He began to experiment on car parts during the 1880s. It took Ford years to make his car, with initial work being focused on engine creation. In 1892, he finally made his car, which was powered by a four-horsepower motor. Soon, he made two more prototypes after he found the first to be a success. He later used these insights into creating the now-iconic Model T.
Ray Kroc | Investor, Entrepreneur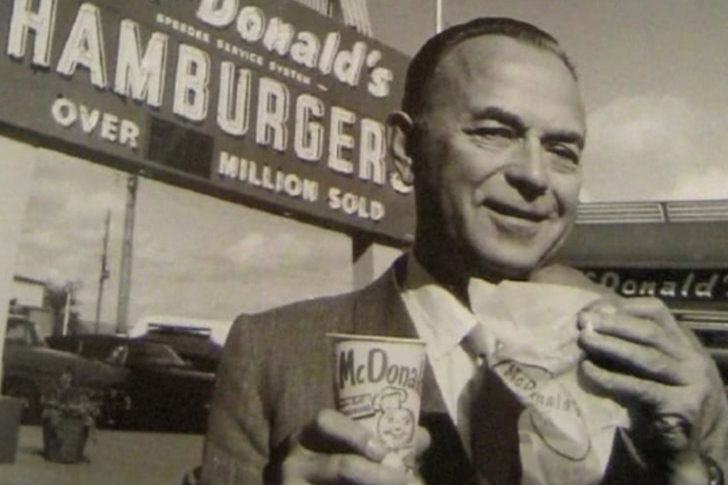 For many familiar with McDonald's history, Ray Kroc is regarded as the one who catapulted the fast-food restaurant into global domination. However, he wasn't the fast-food mogul he turned out throughout the rest of his life. While his family initially achieved success during the 1920s via land speculation, they lost all of their gains in 1929, the year when the Great Depression began. Amid the economic crisis, Kroc was working for a variety of jobs on the East Coast. Among them included selling paper cups, playing the piano for bands, and selling real estate in Florida.
After World War II, Kroc became a salesman of milkshake makers by Prince Castle. During this time, he met the McDonald brothers. He met them when his milkshake makers weren't selling well, while the McDonald's milkshake makers, which were Hamilton Beach, were selling well. Impressed, Kroc purchased many machines and fostered a business relationship via a partnership in 1954. This partnership paved the way for McDonald's meteoric rise, as Kroc made investments in creating innovative changes within the fast-food model.
Beyoncé Knowles | Musician, Entrepreneur, Actress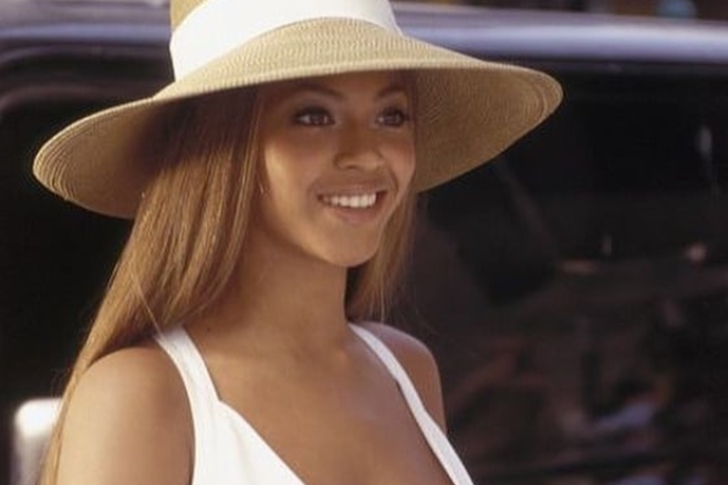 Today, Beyoncé is one of the greatest pop superstars. She has wowed and entertained millions of people around the world since the 1990s. Among the most famous songs to her credit include Halo, Single Ladies, and If I Were a Boy. While she has seen massive success today, it was not the case in her early years. During her childhood, Beyoncé was just about to have her breakout career. When she was eight, Beyoncé along with her childhood friends formed a girl group called Girl's Tyme. They auditioned for a talent show in Houston, Texas but failed.
They got another chance when they joined the talent show Star Search. Again, they failed to win the contest. This led to her father managing the group in 1995 after resigning from his job. They found great difficulty, as their family income was cut in half and they were cut out of the group's first recording, which led to Beyoncé's parents parting ways. Fortunately, the string of bad luck ended in 1996, when the group was reorganized and renamed Destiny's Child.
Sylvester Stallone | Actor, Producer, Director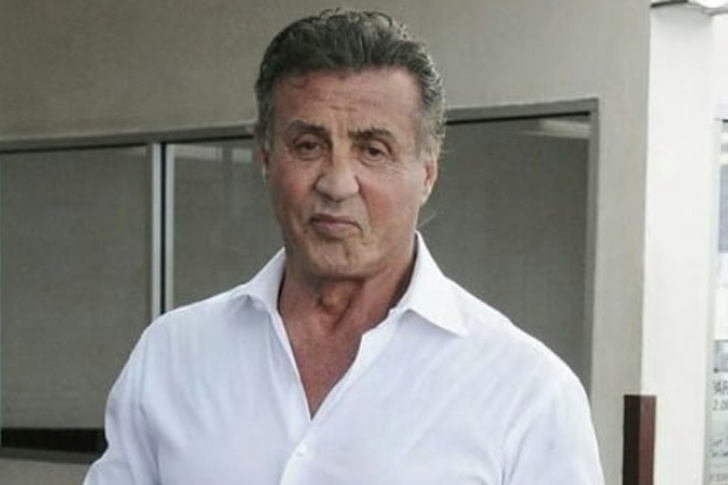 Sylvester Stallone is highly celebrated and beloved in Hollywood. He became famous for his roles as Rocky Balboa and John Rambo. His characters cemented his status as an action star. However, Stallone wasn't always the action star he is known today. In the past, Stallone was struggling so badly during his early years as an actor that he had to play more risky roles out of desperation.
Stallone began his career back in 1968. Among his earliest roles were in erotica films, which he took while being homeless at the time. He then moved to New York with his girlfriend to have a better life. Even there, his situation was becoming dire that by 1972, he was contemplating quitting as an actor. Fortunately, he took an acting role by chance that same year. This turned out to be a big break for him as he was cast as one of the main characters in The Lords of Flatbush. This led to the start of his rise as an actor.
Keanu Reeves | Actor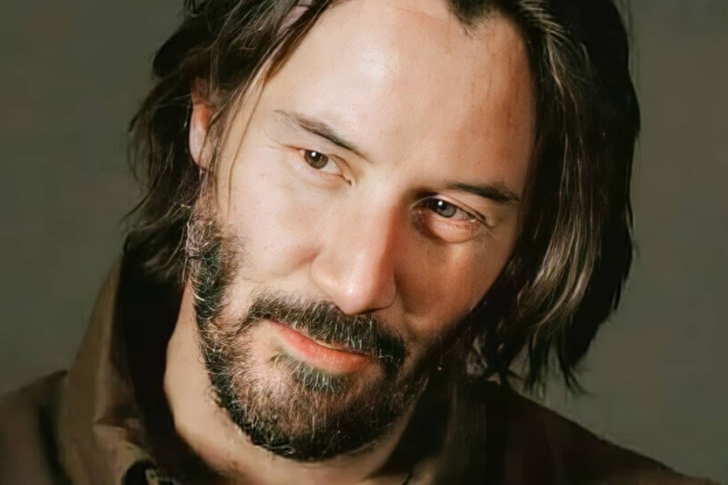 Actor Keanu Reeves is well-recognized today both in Hollywood and on the internet. He became recently famous for his role as John Wick in the eponymous film series. Previously, he has been known for his roles as Neo in The Matrix series and as Ted in Bill & Ted series. However, his successes were not always the case. At multiple points throughout his career, many wondered if Reeves was already a lost cause as an actor.
In the 2000s, Reeves became known because of The Matrix. However, after the series ended in 2003, Reeves found himself having acting credits in movies that either ranged from slightly well-received to being a complete disaster. Such failures made a lot of people question his career future. It all came to a head in 2013, when two of his big movies, Man of Tai Chi and 47 Ronin, became box-office flops. Fortunately, he made a career reversal in 2014, with his starring in John Wick. Since then, Reeves has consistently found success after success.
Fred Astaire | Dancer, Actor, Singer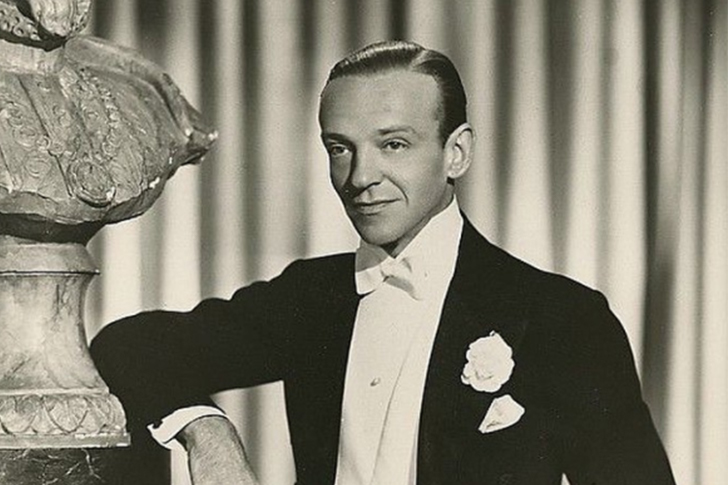 Actor and dancer Fred Astaire was regarded as an icon within the entertainment and one of the greatest pop-music dancers of all time. With a career spanning 76 years, he performed in various plays, films, and TV series. His most notables were during the age of Classical Hollywood, often in collaboration with Ginger Rogers. Among his acting credits include Top Hat, Holiday Inn, and Swing Time. However, Astaire's rise to stardom was not without massive hurdles he had to overcome in his early life.
Born Frederick Austerlitz, Astaire was initially not interested in acting and dancing. However, he soon picked it up after mimicking his sister Adele, who was training to become a dancer and singer. Astaire eventually began the career in earnest in 1905 when his family moved to New York. From there, he, along with his sister, found mixed success in their careers. However, this changed when both of them broke into Broadway in 1917. This began their rise into stardom.
Peter Mark Roget | Physician, Lexicographer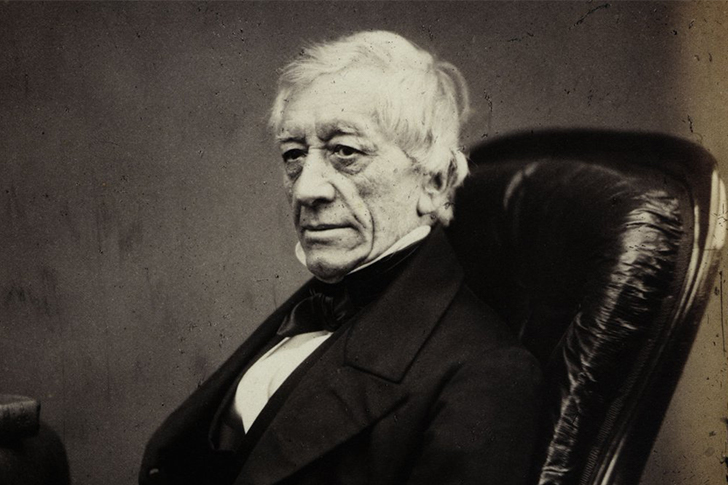 Peter Mark Roget is a physician who is well-remembered not for his scientific work but his contribution to language. He is known for creating a thesaurus of English words, which he published back in 1852. While the thesaurus only contained 15,000 words, in the beginning, successive editions throughout the years have increased that number to nearly 450,000. His scientific work, while lesser known, has contributed to the development of the theory of persistence of vision, which was used in explaining apparent motion in moving film. Roget's life, however, was not without any hardship and struggle.
While he was trained as a medical practitioner after completing his medical degree, he initially started as a tutor. He went on to have a successful medical career. However, throughout his life, he experienced mental health issues, which greatly affected his work. As a coping mechanism, he started to create his thesaurus. This thesaurus would go on to become iconic years after his passing.
Dr. Seuss | Author, Poet, Illustrator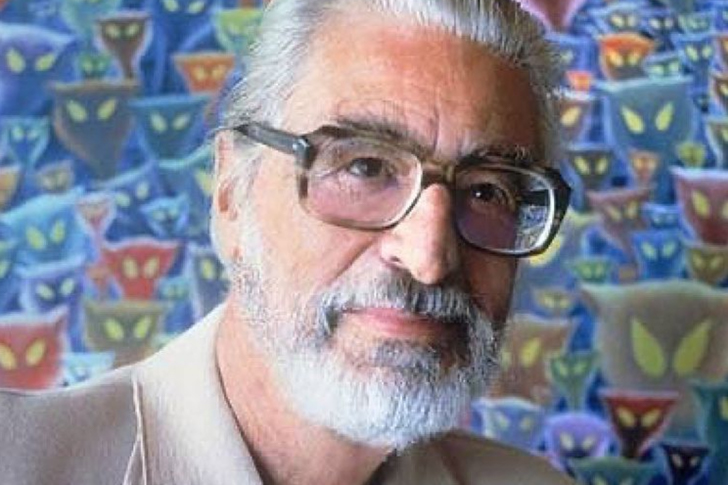 An icon of American literature, Theodore Geisel, also known as Dr. Seuss, wrote countless short stories and children's tales that captivated many children around the world for decades. His notable works include Green Eggs and Ham, The Lorax, and The Cat in The Hat. In addition to children's books, he has also worked as an illustrator for various companies and organizations like Vanity Fair, PM, Life Magazine, and the United States Military. However, Geisel was not always successful in his life. He often faced struggles during his early years.
Being a child of German parents, Geisel often faced anti-German prejudice, especially during the years of World War I. He eventually went to Dartmouth, where he obtained a degree in English. He then went to Oxford for his doctorate but discontinued upon the advice of his lover and later wife, Helen Palmer. He went on to pursue his career in drawing. Eventually, he found his break when he drew artworks for ads. Soon, he became known for his work in advertisements, which he used as a springboard for his career.
Robert T. Kiyosaki | Financial Advisor, Entrepreneur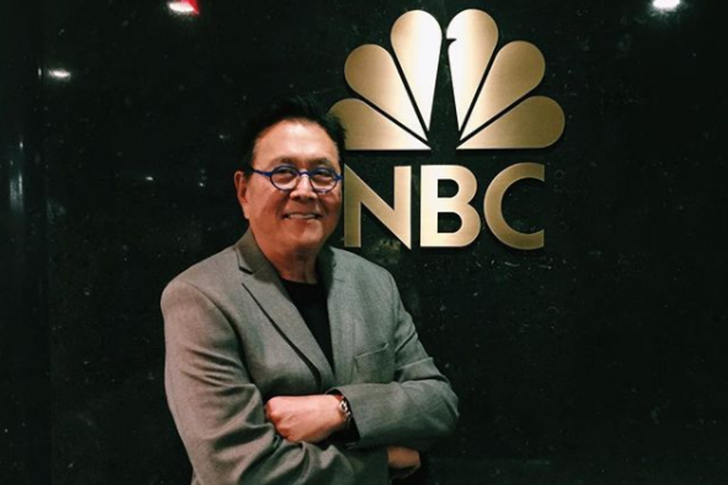 Robert Kiyosaki is known for his financial advice, which he shares with people via seminars and books. He is the founder and owner of Rich Dad Company, which he founded during the 1990s. Since then, his business grew and became highly successful. He mostly teaches about financial literacy, investment management, and terms related to finance. While he has reached his success today, he only began to see the fruits of his labor late in life.
Before Rich Dad, Kiyosaki was working for the United States military from 1969 until his honorable discharge in 1974. While he went to college during his military service, he never completed it. He then set up various businesses from the 1970s to 1990s, with mixed success. He struck gold back in 1997 when he released his book Rich Dad Poor Dad. At age 50, his book was quite successful and ushered his career as a speaker and author for financial advice.
Albert Einstein | Physicist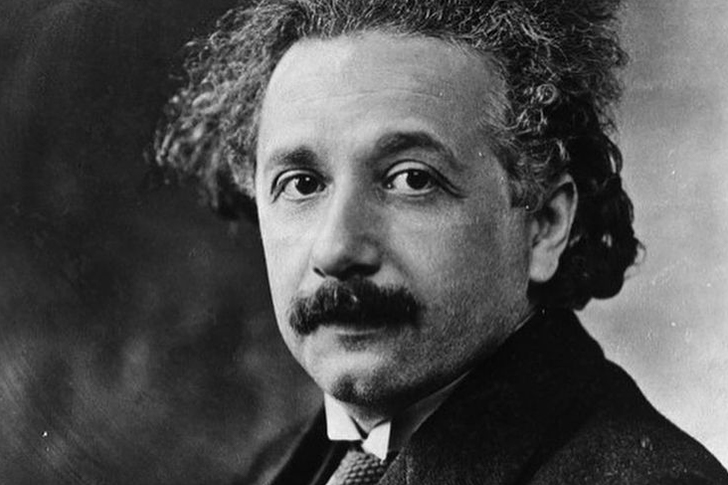 Physicist Albert Einstein is often synonymous with the word genius. He is well-known for developing the theory of relativity, which seeks to explain discrepancies between objects in different positions at certain points in time. In addition, he made significant contributions to quantum mechanics and nuclear physics. His contributions led to the development of modern physics. To his credit, he was awarded the Nobel Prize in Physics, which is the most prestigious award a physicist can receive.
Young Einstein was already quite promising, having excelled in both mathematics and physics. However, it came at the expense of his other fields of study during school. When he took entrance exams at the Federal Polytechnic School or ETH in Switzerland in 1895, he failed overall. Yet, he excelled in both math and physics as he always did. On the advice of the school's principal, Einstein continued his studies elsewhere. He eventually came back to ETH and passed the exams with flying colors. He eventually finished his studies there and went on to become a physicist.
Katy Perry | Singer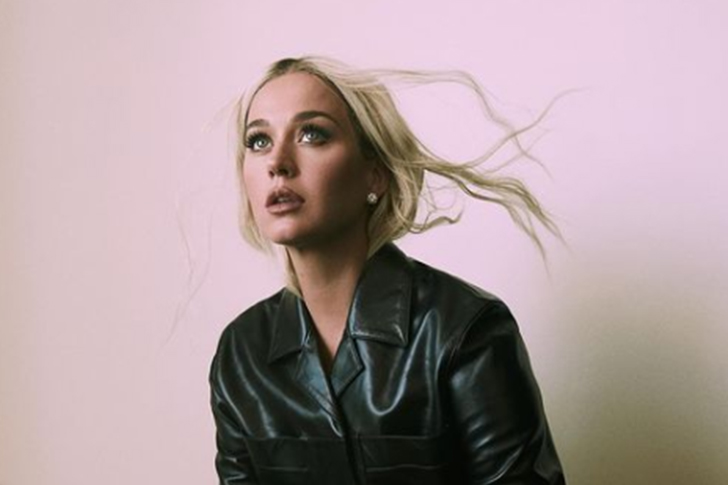 Katy Perry waited for almost a decade before she finally garnered a whopping success. From later 1990s to early 2000s, Katy Perry, then using her real name Katy Hudson, was struggling to break through the music scene. Her first album only sold 200 before her record label Java dropped her and closed down. She joined a few more record labels but it has not given her the success she was eyeing. Perry also co-wrote some songs from singers and provided back-up vocals for Mick Jagger's song Old Habits Die Hard.
Perry had her breakthrough in 2008 when her song I Kissed a Girl, from her album One of the Boys, made it to top charts in Billboard. She met a number of controversies regarding the song due to its themes, a stark contrast to her being raised by pastor parents. Despite this, her album sold over 7 million copies worldwide, which was a far feat from where she started. By 2009, her success skyrocketed with the songs Thinking of You and Waking Up in Vegas. Until now, Perry is one of the superstars when it comes to pop music. She has amassed multimillions from her music and has even made major investments under her name.
Thomas Edison | Inventor

Thomas Edison is one of the best inventors of the world. He holds more than 1,000 patents, making him not only famous but a great inventor of all sorts. However, despite having a history of successful inventions that helped humankind, he failed 10,000 times with the invention of the commercially viable electric lightbulb. What made Edison different from others who would just give up and surrender, he saw the 10,000 failures as a chance to improve and innovate.
For him, these were not failures but merely 10,000 steps towards the discovery of his invention. Others may think they just wasted their time for nothing, but Edison just successfully surpassed thousands of ways to be closer to the realization of his dream. This may be something may think as a stupid perspective, but what made him stand out was the degree of optimism he had throughout his career.