Stars and Their Surprising Real Name
Discovering celebrities' real names is always fascinating, partly because there are so many cases of stage name switch-ups. After all, being a celebrity isn't as easy as moving to a new house or getting your first job. The road to becoming famous is long and winding. One of them, for many renowned people, is deciding on a new professional pseudonym. From the time their parents signed their birth certificates, celebrities seemed destined to make it great in Hollywood.
However, some of the most well-credited household names were not born with the golden ticket to stardom. Instead, they paved their ways, frequently using a stage name to have access to new opportunities. Celebrities have been changing their birth names since the beginning of the industry. Because the star desires a flashier stage presence, some celebrities' real names are changed. A few just liked to be known by a different name or had changed their names long before arriving in Hollywood. Some of the most well-known celebrities who use pseudonyms are listed below.
Ben Affleck | Benjamin Geza Affleck-Boldt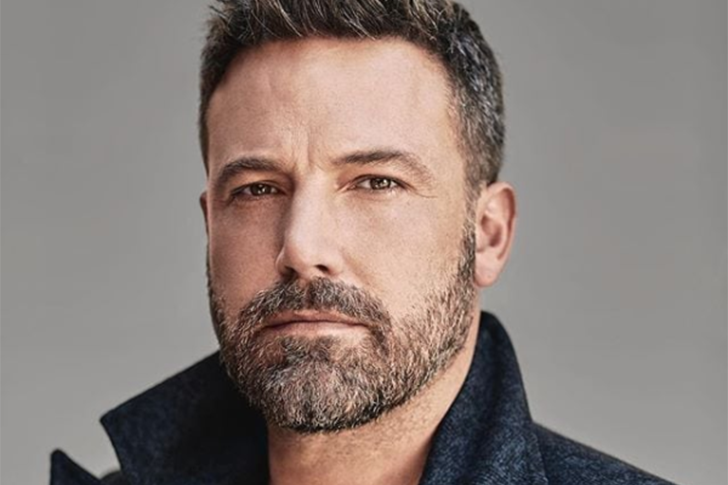 Ben Affleck was born Benjamin Geza Affleck-Boldt, an American actor, film director, producer, screenwriter, and philanthropist. Because it is a more accessible name for people to remember, the Academy Award winner chose Ben Affleck. His middle name, "Geza," is named after a Holocaust survivor who was a family friend.
He got his start on the PBS educational program The Voyage of the Mimi when he was a kid. He then starred in the independent coming-of-age comedy Dazed and Confused and several Kevin Smith films. Affleck rose to prominence after he and childhood buddy Matt Damon a Golden Globe and Academy Award in the category for Best Original Screenplay for Good Will Hunting. He has directed a total of seven films to his credit. Argo, in which he also appeared, was his most successful film. Affleck is a co-founder of the Eastern Congo Initiative, a nonprofit that focuses on grantmaking and activism. He is also a staunch Democratic Party supporter. Pearl Street Films, which Affleck and Damon co-own, is a production firm.
Ben Kingsley | Krishna Pandit Bhanji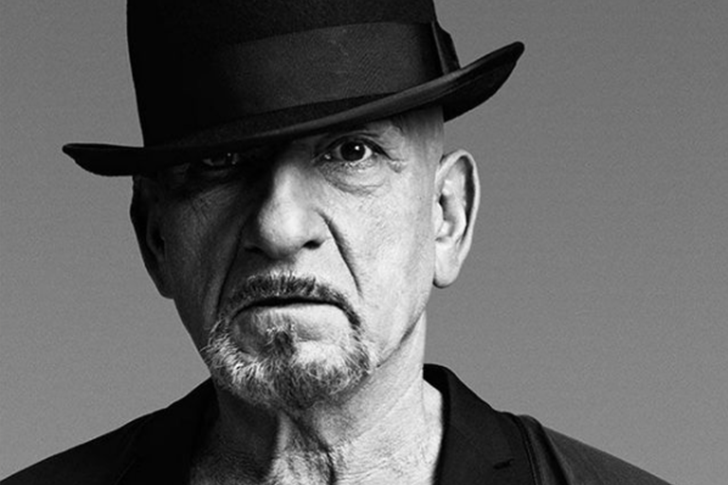 Ben Kingsley has had a significant impact on the film industry, particularly in the West. He has been in several successful films and has wowed audiences worldwide with his outstanding acting abilities. However, many of his followers are unaware that his real name is Krishna Pandit Bhanji, which proves his Indian ancestry. Ben was born in the United Kingdom to an Indian father of Gujarati ancestry and a British mother.
He began his career in dramatics and theatre at a young age. De La Salle College in Salford, where he studied, later became the home of the Ben Kingsley Theatre. Although he is best credited for playing Mahatma Gandhi in the film Gandhi, it was only his second film. Ben's Indian ancestry helped him land the job, and he shared a striking facial resemblance with Mahatma Gandhi. His performance in the movie won global attention, and he became known as 'Ben Kingsley.'
 Billie Eilish | Billie Eilish Pirate Baird O'Connell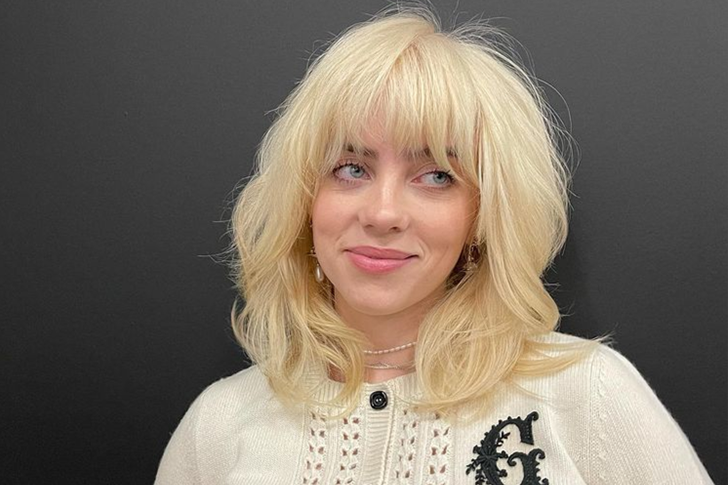 From all of the pieces written about the ever-talented Billie Eilish, from her music to her new fashion collaboration with Freak City Clothing, no one has ever thought of her real name. Many probably know that Billie Eilish's actual name differs from her stage name – or at the very least, you assumed that was the case.
Along with Pirate and Baird, Eilish is one of the singer's middle names, and her surname is O'Connell. So, for those in the rear, Billie Eilish's Pirate Baird O'Connell. However, it turns out that Eilish was meant to have Pirate as her middle name, but her uncle didn't like the lousy connotation with sea-faring marauders. She rose to prominence after releasing the song Ocean Eyes on SoundCloud in 2015, which saw a release by Interscope Records subsidiary Darkroom. Eilish has garnered numerous awards to her credit. She is the first and only individual in history to win all four major Grammy awards in the same year.
Bono | Paul David Hewson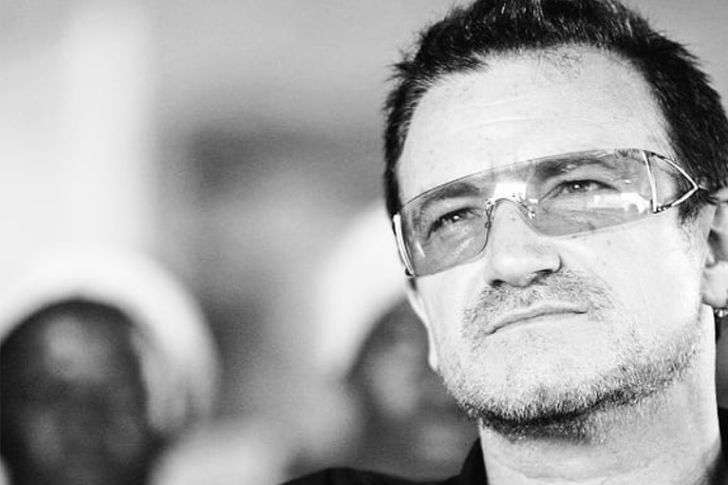 Bono, the U2 leader, and singer-songwriter are one of the rare celebrities with just one name. The pseudonym of the With Or Without You rocker has been a part of his identity since the band's formation in the late 1970s, but how did the now 61-year-old singer – whose actual name is Paul David Hewson – come up with it?
Bono received the nickname Bono Vox while a teenager in Dublin. According to reports, Bono's friend and collaborator Gavin Friday was the one who gave him the moniker Bono Vox, which he didn't like at first. However, he eventually accepted it after learning its derivation from the Latin term Bonavox, which meant "excellent voice." Bono has 22 Grammy Awards to his name and has been inducted into the Rock & Roll Hall of Fame. Bono is also well-credited for his social justice work, both as a member of U2 and as an individual. He is mainly active in Africa-related campaigns, having co-founded DATA, EDUN, the ONE Campaign, and Product Red.
Bruno Mars | Peter Gene Hernandez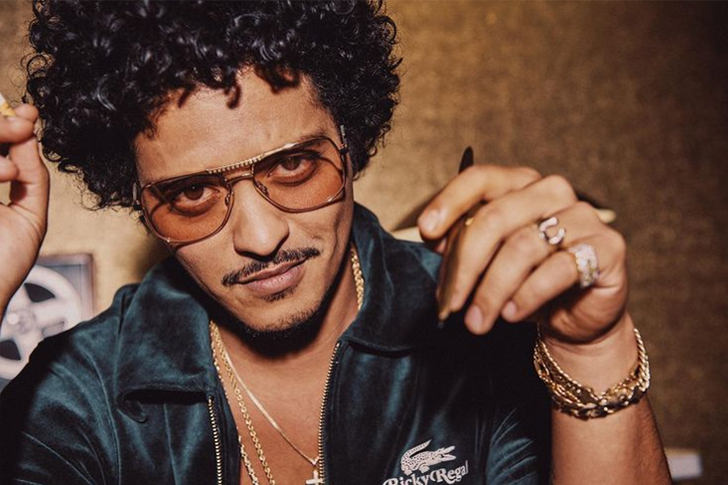 Bruno Mars, a singer, and songwriter recognized for his genre-merging and distinct R&B sound, initially had difficulty convincing record labels to adapt his style. To avoid being classified as a Latino performer by the music industry, Peter Gene Hernandez changed his name to Bruno Mars. The fact that the Latino style of music was trendy at the time added to the pressure.
Changing your identity, style, or voice is an all-too-common occurrence for people hoping to break into the entertainment industry, regardless of which path they are pursuing. Mars, for example, would instead change his name than jeopardize his originality and music. The singer-songwriter is known for his on-stage antics, vintage showmanship, and ability to perform in various musical styles, including pop, R&B, funk, soul, reggae, hip hop, and rock. Mars has won numerous honors and nominations to his credit and is one of the best-selling musicians of all time.
Cardi B. | Belcalis Almanzar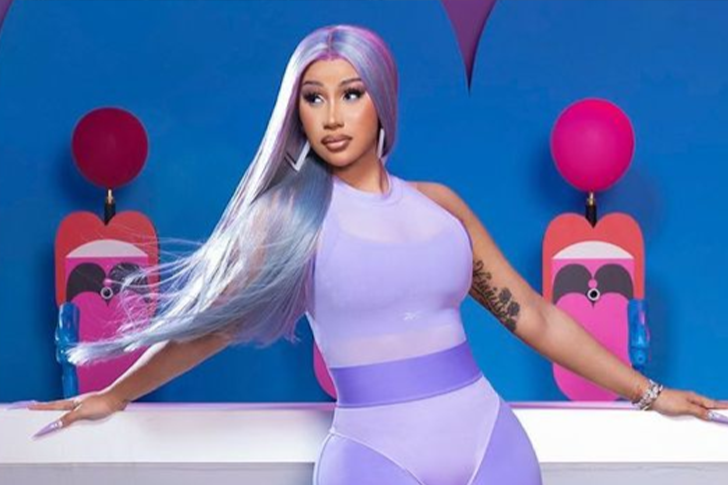 Even though we know her as Cardi B, loyal fans know her full name: Belcalis Almanzar. Both names are Arabic terms that have received translations into Spanish. Almanzar—from the Arabic "al mandhar"—apparently translates to "lookout point" or "watchtower." Belcalis is supposed to be a reference to the Queen of Sheba.
However, the rapper's stage name, Cardi B, was not derived from his given name, Belcalis Almanzar. Instead, Cardi B revealed in an interview with Jimmy Fallon that her name is an acronym for Bacardi (the rum). Like many Bronx-born rappers, Cardi B is proud of her hood and attributes her success to her upbringing. Invasion of Privacy, her debut studio album, landed at number one on the Billboard 200 and set multiple streaming records. In addition, it was critically credited and won the Grammy Award for Best Rap Album, becoming Cardi B the first female rap artist to win the award as a solo artist and the first female rap artist nominated for Album of the Year in 15 years.
Charlie Sheen | Carlos Irwin Estevez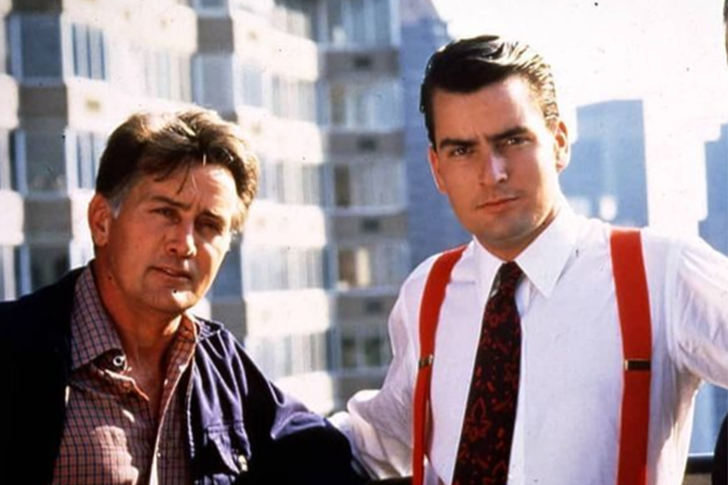 The talent to entertain seemed to run in the Estevez family since Carlos Irwin Estevez, popularly known as Charlie Sheen, was born to Martin Sheen and Janet Estevez. In 1974, at the age of nine, Charlie made his feature debut in The Execution of Private Slovik, a film starring Martin Sheen's father. In addition, he appeared as an extra in Martin Scorcese's Apocalypse Now, in which his father also acted.
He began by making a few modest films that didn't do much to bring him to the public's attention but did earn him a Screen Actors Guild card and some credit. However, in 1986, he appeared in Ferris Bueller's Day Off as a rebellious youngster who counseled Ferris Bueller's sister imprisoned. Even though it was a minor role, it was appealing and garnered Sheen a lot of attention. The appearance convinced Oliver Stone that Sheen had something special, and he put him in his film Platoon. He went on to play Charlie Harper on the CBS sitcom Two and a Half Men, for which he received a couple of reputable nominations.
Christopher Walken | Ronald Walken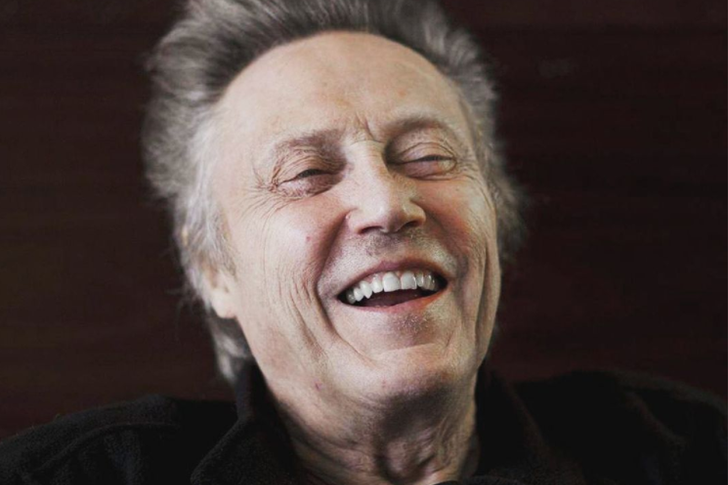 Christopher Walken takes a reference as the "ultimate character actor." He shines at playing weird characters, psychopaths, and villains thanks to his nerdy charm, which can skew dark in an instant. But long before he became a legendary character, Walken was just another Queens dancer. Walken began his career as a dancer at the Washington Dance Studio, then moved on to dramatic stage roles and movies.
Ronald is Walken's real first name. Monique Van Vooren, his former boss, gave him his stage name. Walken was a dancer in her nightclub performance, and he thought the moniker fit him better than Ronnie. Van Vooren had a habit of introducing them under false identities, and she tested out Christopher one night. That was the one that stuck for whatever reason. In the United States alone, Walken's films have grossed more than $1 billion. He has a long list of honors and nominations to his credit.
Dakota Fanning | Hannah Dakota Fanning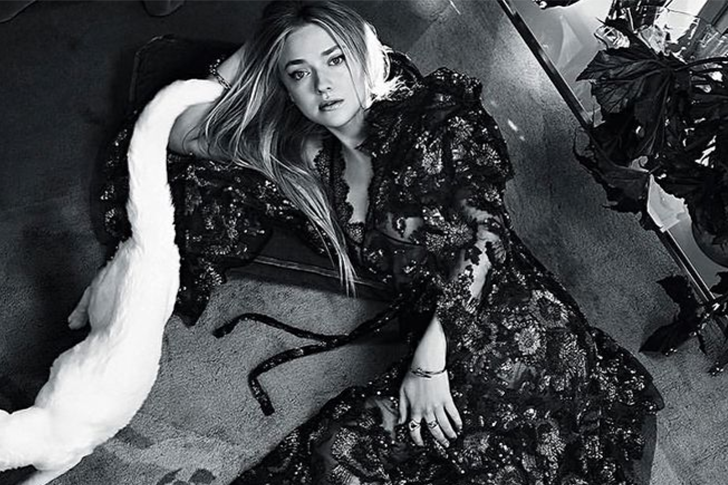 Dakota Fanning's actual name is Hannah Dakota Fanning! Credits to reports, the actress's name came about due to her parents' inability to decide on a single first name for their kid. Dakota and her sister's middle name came from their mother, who claims that their mother has always gone by her middle name, and the two daughters followed suit.
Dakota Fanning rose to fame after her first significant acting role in I Am Sam garnered her a Screen Actors Guild nomination for Outstanding Performance by a Female Actor in a Supporting Role, making her the youngest nominee in the history of the award. Apart from acting, Fanning debuted as a model in 2009, appearing on the covers of fashion publications such as Elle, Vanity Fair, and Cosmopolitan, among others. She also attended New York Fashion Week in 2014 and the Fashion Week New York S/S 2015 opening ceremony.
Demi Moore | Demetria Gene Guynes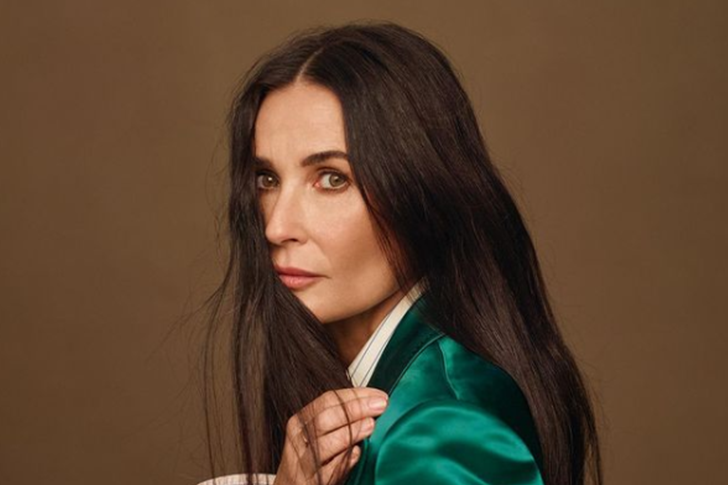 Some household names are so renowned that it's difficult to imagine the celebrities going by their actual names and having that indisputable "It" factor. Parents, on the other hand, don't always intend to name their children after celebrities. So Demetria Gene Guynes, for example, became the renowned actress and producer Demi Moore.
Demi, credits to some reports, is a shortened version of the name Demetria, which was inspired by a shampoo her mother saw in a magazine. Moore assumed her last name, Guynes, was derived from the surname of her stepfather Danny Guynes. Demi kept her stepfather's surname until she married and married singer Freddy Moore, who gave her the surname Moore. The actress became one of the highest-paid and most sought out actresses in Hollywood during the 1980s and 1990s and has been acknowledged as a significant role in the push for equal pay for women in Hollywood.
Drake | Aubrey Drake Graham
Drake is a synonymous name in the music industry. He's topped music charts, performed in front of sold-out crowds, and accepted a slew of Grammy awards. Drake's full name is Aubrey Drake Graham. But, if you're a Drake fan, you probably already know the legend's real name. He chose to use only his middle name when he began his singing career.
Drake wanted more control over his image and style, so he chose a catchier or memorable moniker than his previous one. Drake is a rapper who is very conscious of his public image. Drake is credited with popularizing the Toronto sound. Drake is one of the best-selling musicians globally, with over 170 million albums sold, and is the RIAA's highest-certified digital singles artist in the United States. Drake now has more freedom to be himself now that he's attained a certain level of popularity.
Ellie Goulding | Elena Jane Goulding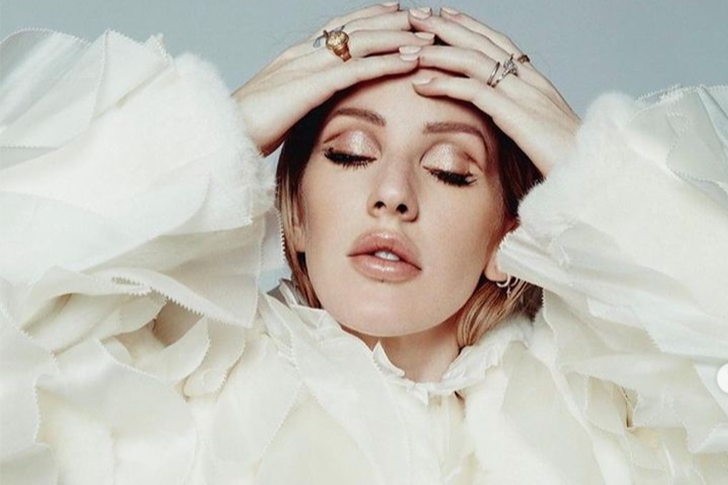 Ellie Goulding received the Critics' Choice BRIT Award in 2010, and her tracks have helped her achieve enormous popularity since then. Lights, Burn, Your Song, and Still Falling For You are among her credited singles from her three albums. Surprisingly, Ellie isn't the singer's full name; it's a contraction of Elena. So Elena Jane Goulding is her full name.
Her music career began when she met record producers Starsmith and Frankmusik, and Jamie Lillywhite, who eventually became her manager and A&R, noticed her. Goulding signed to Polydor Records in July 2009, and later that year, she released her debut extended play, An Introduction to Ellie Goulding. She received her first Grammy Award nomination in December 2015 for Best Pop Solo Performance for her tune Love Me Like You Do. Brightest Blue, her fourth studio album, was released on July 17, 2020.
Elton John | Reginald Kenneth Dwight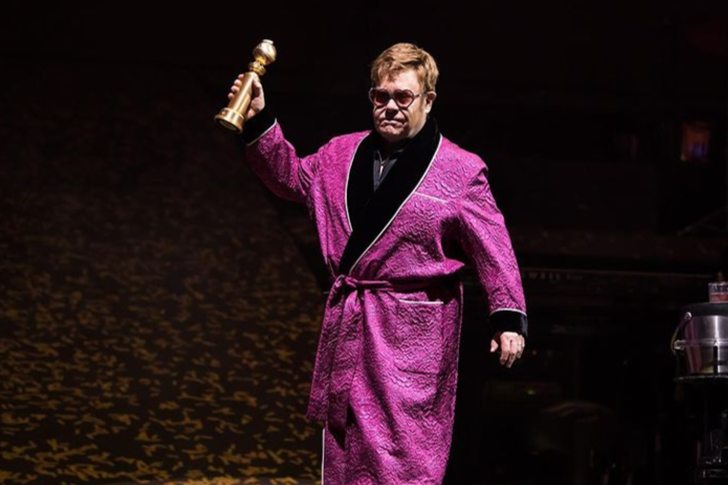 Many music fans are aware that Elton John is not his actual name. Part of the reason Reginald Dwight changed his name to Elton John was that he spotted a photo of John Lennon in the office of his musical publisher. As a result, the singer decided that it would be an excellent name. However, Elton John and John Lennon had something in common: they both worked with the same musical publisher, Dick James, who had been with the Beatles since 1963. Therefore, Elton John took John Lennon's name as a tribute to the Beatle with whom he had a close relationship.
John was born in the Pinner neighborhood of Greater London and began playing the piano at a young age. By 1962, he had founded Bluesology, an R&B band with whom he remained until 1967. Later in his career, the multitalented singer-songwriter sold more than 300 million records, making him one of the best-selling musicians of all time. He's also a record producer and has been in a few films to his credit.
Emma Stone | Emily Jean Stone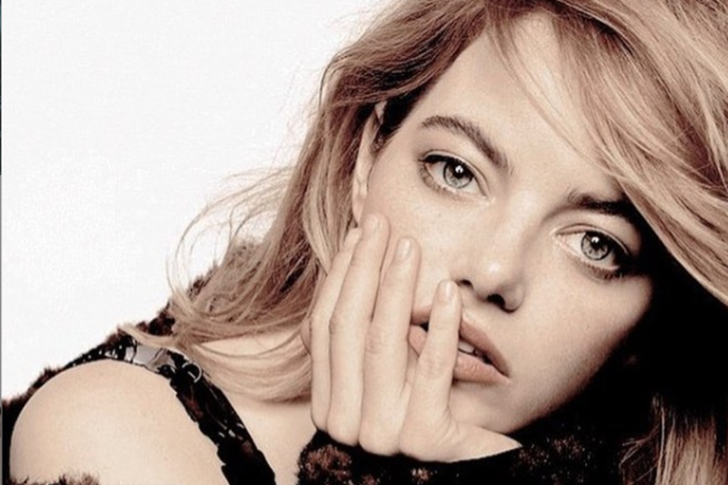 If you're a fan of Emma Stone, you're probably well aware that she was born Emily Jean Stone. What you might not know is the reason for her modest name change – and the fact that Emma wasn't her first choice back then.
When she was 16, she discovered another 'Emily Stone' had already been registered with the Screen Actors Guild: an Australian Next Top Model contestant. As a result, it was up to her to develop a new moniker for her fledgling profession. She went under the name 'Riley' Stone for six months before changing her name to Emma. Emma Stone went on to win other awards later in her career. She received an Academy Award, a British Academy Film Award, and a Golden Globe Award to her credit. In 2017, Stone was the highest-paid actress globally, and Time magazine named her one of the world's 100 most influential people.
Frank Ocean |Christopher Edwin Breaux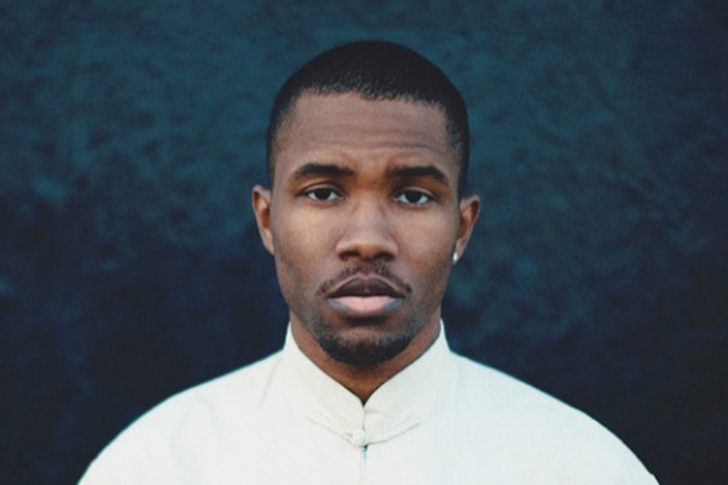 Frank Ocean is one of the latest innovative musicians in this lifetime. His career in the entertainment industry began when he became a ghostwriter for celebrities like Beyonce, John Legend, and even Justin Bieber. His first break was in 2011, with the debut of his mixtape called nostalgia, ULTRA. Ten years in and Ocean has won numerous awards, and he is still not done. However, he wasn't called Frank Ocean before. The singer's real name is Christopher Edwin "Lonny" Breaux, and he was born in New Orleans. Danny Ocean inspired his name in the film Ocean's 11. 
He did change his name to Christopher Frank Ocean because he thought it was fantastic. Besides, he said he didn't like his name, so he changed it. His music career has continued its upward trajectory, and he has since collaborated with other artists too. He has also used his investment money on a radio station called Blonded Radio, where he released many of his singles.
G-Eazy | Gerald Earl Gillum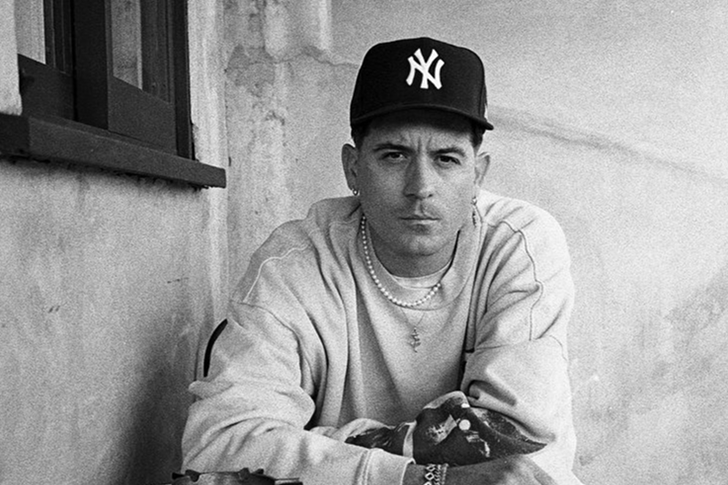 Gerald Earl Gillum started as a record producer during his high school years. He joined the hip hop group The Bay Boyz and started recording and releasing their tracks on MySpace. Gillum also produced tracks for other artists during his college years. In 2009, he released his first studio album, The Epidemic LP, which won him the NAACP Best Music on Campus award. The artist changed his name to G-Eazy because the public did not like his character. He preferred to be called by his initials G.E. which later became G-Eazy.
Due to his rising popularity, it was only a matter of time before becoming an opening act for rappers like Drake and Snoop Dogg. He earned his degree in Music Industry Studies from the Loyola University in New Orleans then went on a tour. His first major-label album was These Things Happen, which landed at the number 3 spot on the Billboard 200 chart.
Halsey | Ashley Frangipane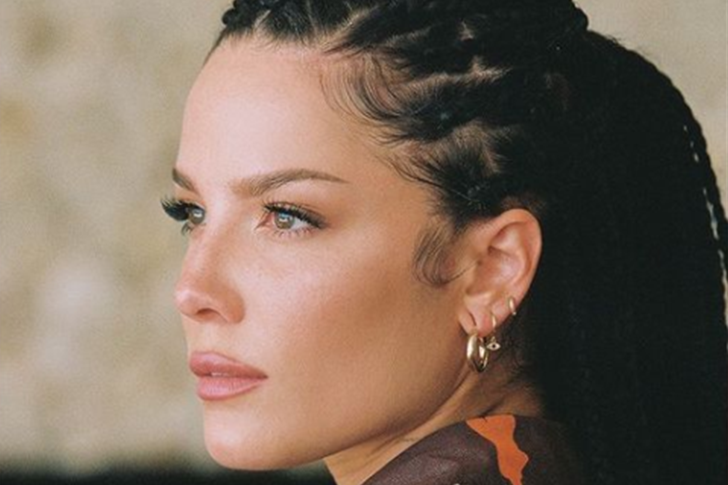 Ashley Frangipane never really liked her name. The rising star thought that her name sounded weak and silly. She later changed it to Halsey after a street name, an anagram of her real name. This name was brought to the limelight when she began writing songs when she was only 17. She signed a sweet deal with the label Astralwerks back in 2014. Her first EP was Room 93, which reached the number 3 spot on the Billboard Heatseekers chart.
It doesn't a surprise when her debut album, Badlands, peaked at #2 in Australia and the United States. Her music career received a boost when she received nods as a featured vocalist by The Chainsmokers. She also collaborated with the K-Pop sensation BTS for their Boy with Luv, which received almost 75 million views in just one day. What has she been doing with her earnings? She has put them on real estate investments already.
 Iggy Azalea | Amethyst Amelia Kelly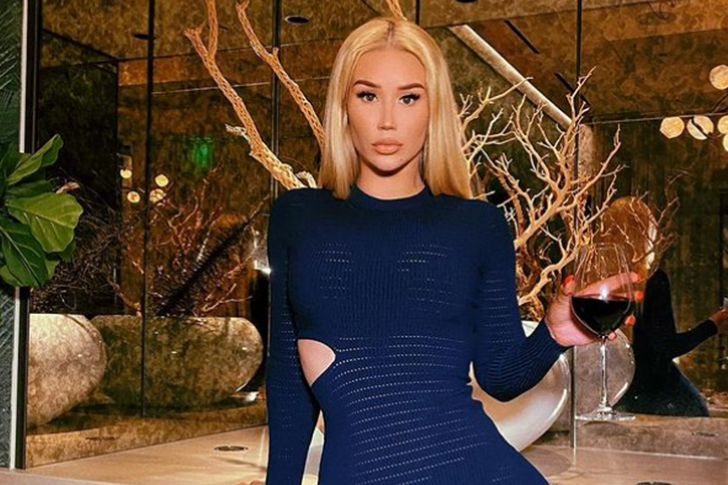 Amethyst Amelia Kelly, or Iggy Azalea, is one of the rising female rappers today. The singer admitted that she felt like an outsider in the rap industry because she is white and is from rural Australia. Azalea's love for rapping was because of the band TLC and rapper Left Eye Lopez. It was clear to the young singer that she wanted to pursue a music career in the United States. She traveled to the US before she was 16 and stayed behind.
She later settled in Los Angeles, where she met fellow rapper Jefe "Wine-O" Wine, who later became her boyfriend.
To his credit, he was the person who signed Azalea under his independent label and the one who released her music on iTunes even though they were separated. Her debut album was well-received, and after signing with a major record label, Azalea's career had received a considerable boost. She has since won several major awards and received numerous recognition for her contribution to the music industry.
 Jamie Foxx | Eric Marlon Bishop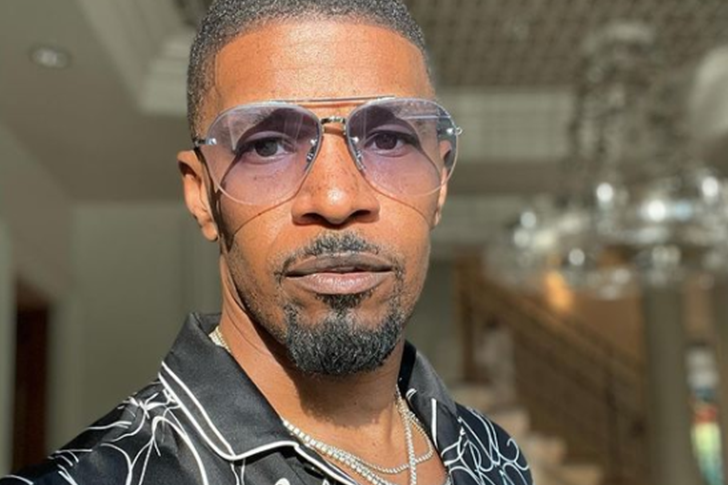 Jamie Foxx's real name is quite far from his screen name. Going by Eric Marlon Bishop in his birth certificate, the young comedian thought it would be better to change his name to something interesting. He opted to go with an androgynous name since it will be difficult for those looking for a stand-up comedian to determine whether he was a girl or a boy. He chose Jamie Foxx, which helped him get selected to do his comedy routine. The name just stuck after.
Foxx appeared in the comedy show In Living Color and was later given his show called, The Jamie Foxx Show. He transitioned to acting with the comedy film Toys in 1992. More acting jobs landed on his laps, such as The Great White Hype, Any Given Sunday, and Ali. His portrayal of Ray Charles in the biopic, Ray, has won him nineteen pretty impressive awards. His music and acting career have certainly earned him plenty of investments to his name.
Joaquin Phoenix | Joaquin Rafael Bottom/ Leaf Phoenix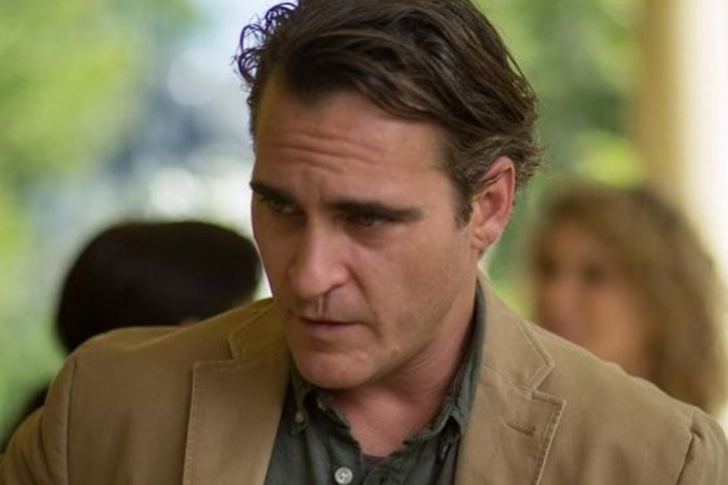 The Joker star, Joaquin Phoenix, is one of the most versatile actors in Hollywood today. Born Joaquin Rafael Bottom, the young Joaquin, and his family became part of the religious cult called Children of God and traveled within South America. However, the Bottom family soon became disenchanted with the cult and moved to the United States, where people changed their last name to Phoenix. Moreover, this was to symbolize their rebirth. Later on, Joaquin would call himself Leaf to be like his siblings like River and Rain.
Joaquin had since changed back to his first name when he returned to acting. The actor is truly gifted as he has taken a variety of roles in his career. His work in the film, Gladiator, earned him an Academy Award. He later received nominations for an Academy Award for Johnny Cash in Walk the Line and a Golden Globe for Best Actor. His acting career has helped him earn a considerable net worth he has been using as an investment for his passion projects.
Jodie Foster| Alicia Christian Foster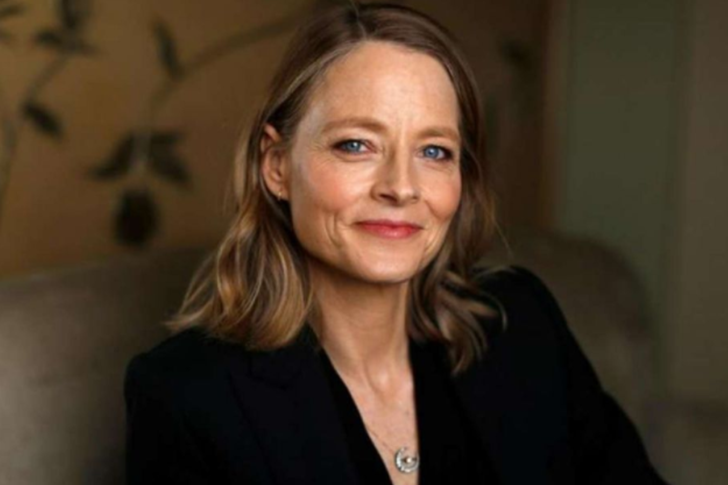 Jodie Foster may have gained renown during her Hollywood career, but did you know that her real name is Alicia Christian Foster? According to her estranged brother, Buddy, her screen name resulted from the codename of her mother's partner, Josephina Dominguez, which he wrote about in his book. Whatever the root of her screen name is, she already showed her mettle in acting when she appeared in Taxi Driver. It was in the film Silence of the Lambs that earned her an Oscar.
Among her other works included Contact, Panic Room, Inside Man, The Brave One, and Hotel Artemis. The actress sure knows how to use her investment money as she had been busy purchasing properties. Some she has already sold for a reasonable price while others she kept. The actress has been keeping herself alive, directing episodes for Black Mirror and Orange Is the New Black. 
 John Legend | John Rogers Stephens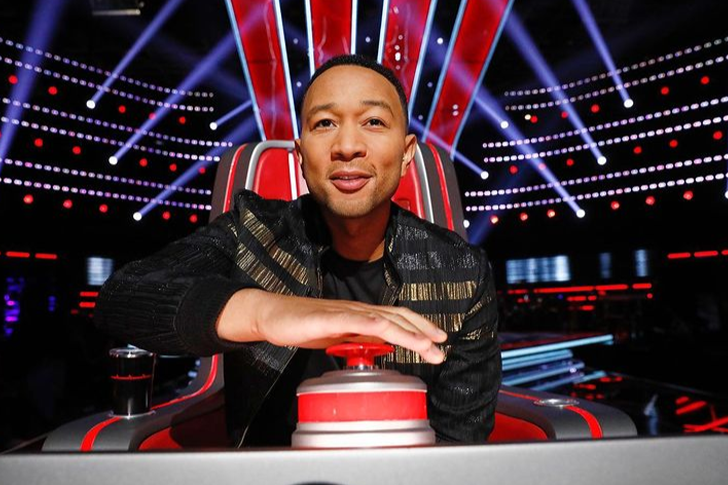 John Legend is living up to his celebrity name, but did you know that his original name is John Rogers Stephens? Like other musicians out there, he used a different name to boost his music career. So, where did the surname Legend come from? That credit goes to his friend and poet, J.Ivy, who remarked that his music was similar to old-school legends. John admitted that using that as his last name was a bold move and that people would expect much of him. Well, it seems that he is doing fine with his music career.
Aside from composing and singing his songs, Legend also spends quality time with his family, Chrissy Teigen, and their two children. Chrissy is a model and is also seen in the TV show Lip Sync Battle. The couple had invested their money on several properties fitting for these two celebrities and their growing family.
Julianne Moore |Julie Smith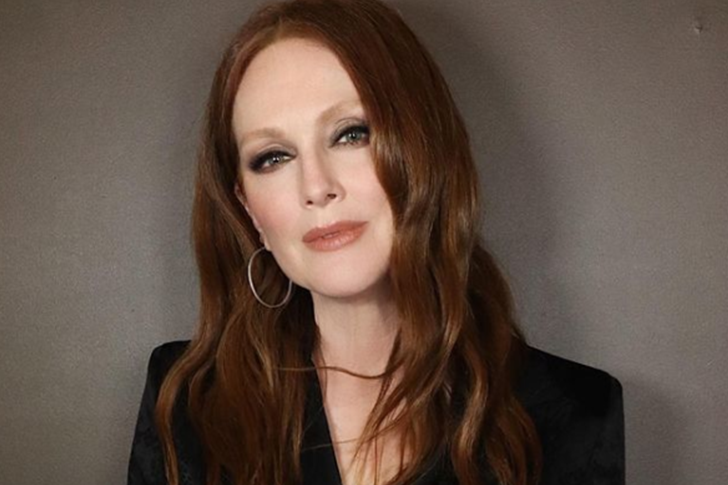 Julie Smith changed her name to Julianne Moore after acting as suggested by her drama teacher. Though she did not like to change her name, others had the same name in the industry. Instead, Julie dropped the Smith part and mashed her mother's name, Anne, with her own to create Julianne. The actress went on to become a massive success in Hollywood over the years.
She rose to stardom back in the 90s thanks to her breakthrough role in Short Cuts, 42nd Street, Safe, Nine months, and Jurassic Park: The Lost World. She further sealed her acting chops in Hollywood in 2014 when she appeared alongside Liam Neeson in Non-Stop. Her next film was Maps to the Stars, which won her the Best Actress at the Cannes Film Festival. Her investment planning included investing in real estate, and her portfolio is nothing but impressive.
 Katy Perry | Kathryn (Katy) Hudson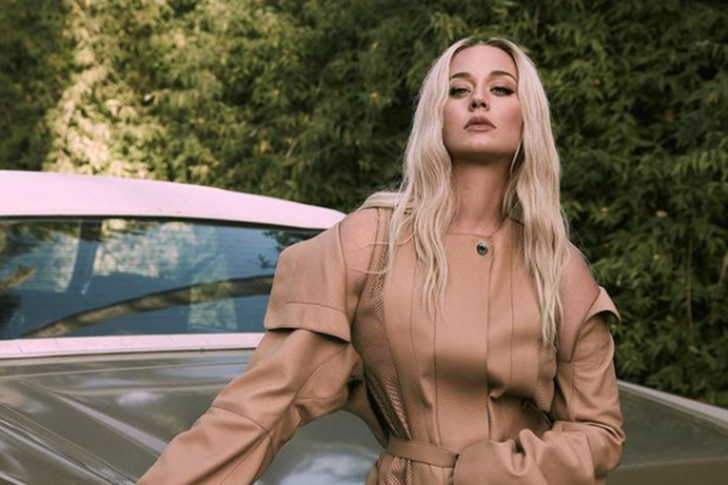 Kathryn "Katy" Hudson grew up in a Catholic home where she sang the gospel and her siblings at church. Her passion for songwriting led her to pursue a career in the industry. More importantly, it led her to come across rock stars Jennifer Knapp and Steven Thomas, who asked her to join them in Nashville. She later released her debut album called Katy Hudson, which was all gospel songs. Though it did not become a commercial success, it propelled her to hone her craft before transitioning to pop.
To avoid confusion in the entertainment industry, Katy started using her mother's maiden name. This was a smart move, especially after her single, I Kissed a Girl, and I Like It, propelled her to the limelight. She went on to release top-charting albums, which helped her build an impressive net worth. A financial adviser might have helped her secure an 8.5-acre property from the Los Angeles Catholic Archdiocese, but the deal is still in the wings. She does have other properties to her name.
Kit Harington | Christopher Catesby Harington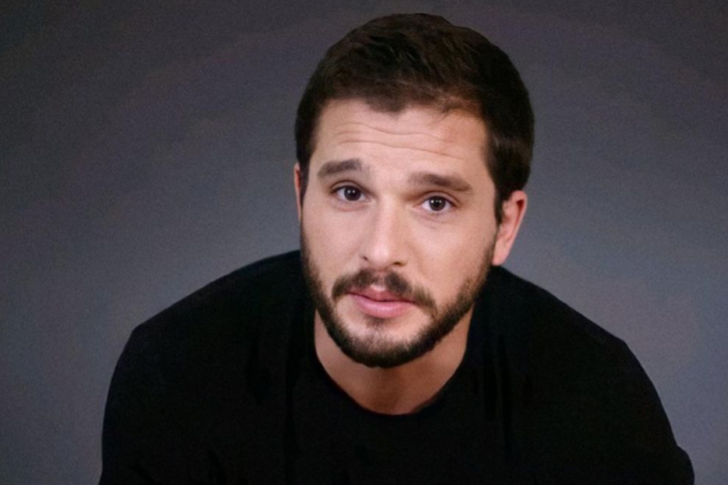 The Game of Thrones alum, Kit Harington, who played Jon Snow, didn't know his real name until he was 11 years old. It appears that his real name was Christopher Catesby Harington! Christopher is a traditional name, so it is not surprising that his parents had shortened his name to Kit. He earned his college degree at the Central School of Speech and Drama back in 2008. But it was not acting that was his first choice. Harington wanted to become a journalist but later received a role in War Horse. Additionally, the event led to more acting gigs for him.
It was in the TV series, Game of Thrones, which Harington is best known for. He did try his hand in doing a film, with his debut being Silent Hill: Revelation 3D. His first-ever lead role was in Pompeii. The actor also used his voice in How to Train Your Dragon 2. Harington has since landed more roles, and not to mention, he wrote, executive produced, and starred in Gunpowder, with which he had family ties.
Lady Gaga | Stefani Joanne Angelina Germanotta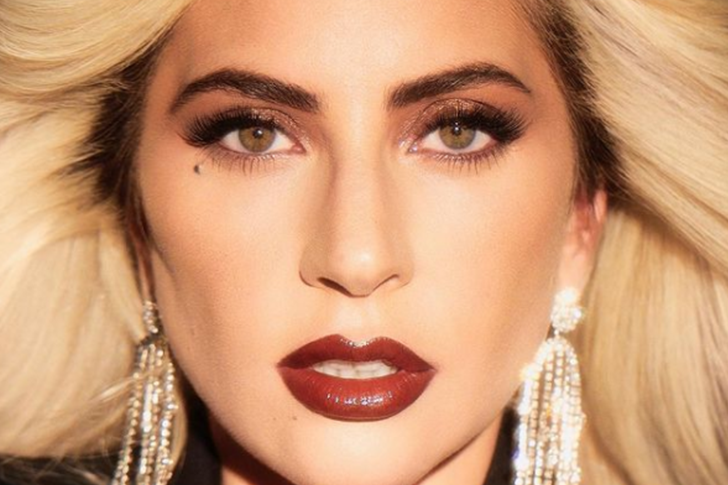 Stefani Joanne Angelina Germanotta has certainly whipped up a storm with her Poker Face song. Her debut album propelled her to the limelight. She later released her EP, The Fame Monster, which included songs like Telephone, Bad Romance, and Alejandro, to name a few. Her albums usually a chart, which is not surprising given Lady Gaga has the voice and the musical talents on the piano.
The singer-songwriter has also appeared on TV and film. She was part of the American Horror Story: Hotel, where she won a Golden Globe for Best Actress. She also co-starred with Bradley Cooper in the reboot of A Star is Born. She carved a reputable name in the music industry, which became her investment money has gone to the roof. She sure knows where to put her earnings, though, as she has some pretty good properties under her name.
Lana Del Rey | Elizabeth Woolridge Grant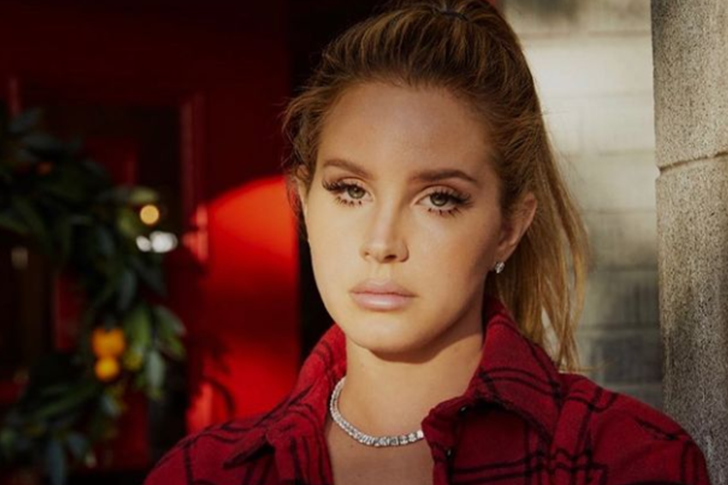 The singer-songwriter, Lana Del Rey, was born Elizabeth Woolridge Grant. She received her Bachelor of Arts degree back in 2008, and she also produced two EPs at that name using her stage name May Jailer. In the same year, Del Rey signed up with the independent label 5 Points, where the singer released a full-length album called Lana Del Rey, AKA Lizzy Grant. She later used her investment money to buy the rights to her album then had it removed from online stores. Her Born to Die album reached the number 1 spot in 11 countries.
Her succeeding albums received positive reception, not to mention charting in the Billboard too. Her fifth studio album included collaboration with other artists like The Weeknd, Steve Nicks, and even Sean Ono Lennon. Outside of music, the singer has also modeled for the brand H&M. She was also the inspiration for a luxury handbag called The Del Rey, which Mulberry created.
Lil Nas X | Montero Lamar Hill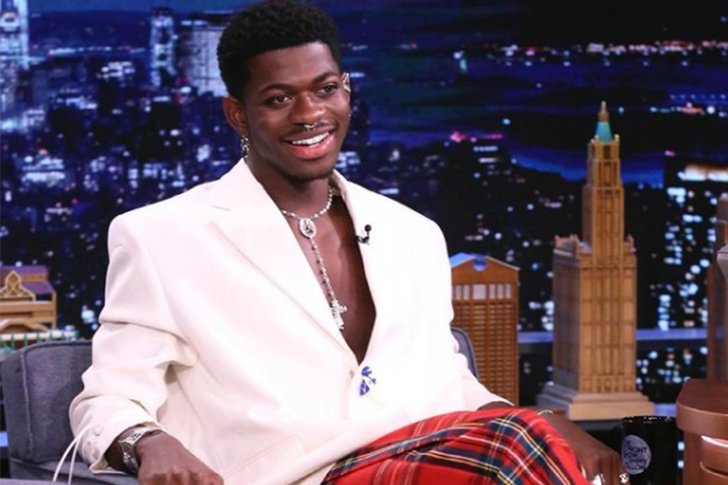 Montero Lamar Hill thanked his lucky stars that he could move in with his father in Georgia after his parents split because it helped him avoid the wrong crowd. What he ended up doing was focusing on making a career out of music. He did pursue a music career after preceding getting a degree at the University of West Georgia. He even supported himself by taking on jobs in theme parks and restaurants. However, his first success was not in music but as an internet personality.
He later focused on his music, starting by changing his name to Lil Nas X. Originally, it was only Lil Nas since rappers often had Lil at their name, while Nas was a homage to the rapper Nas. The X was added later to signify the length of time he feels he will become legendary in the rap industry. His song Old Town Road has helped propelled him to stardom, and with the investment money he had, he bought a real estate property for himself.
Lizzo | Melissa Jefferson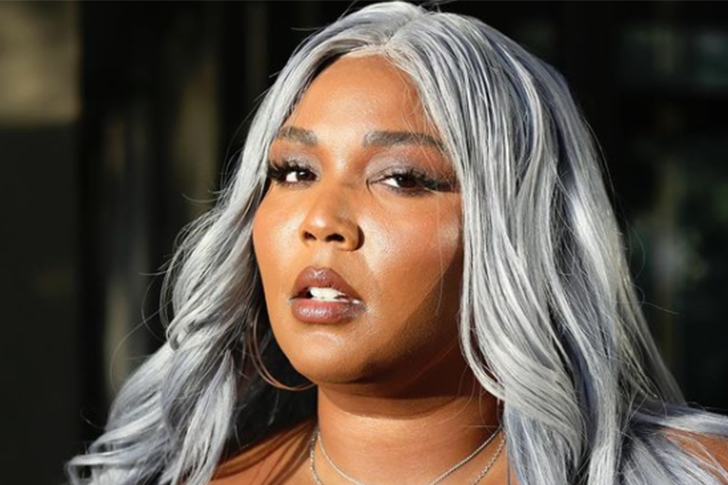 Melissa Jefferson, also known as Lizzo, is a rapper and a singer who has put herself out there armed with her amazing vocals and oozing with confidence. She had been rapping since she was a teenager, and it was when the artist was 14 years old when she formed her group called Cornrow Clique. During this time, she got the nickname Lizzo, a variation of Lissa but inspired by Jay-Z's Izzo. The name stuck, and it helped her became famous too.
Lizzo has recently dominated the all-white rap industry with her plus-size figure and high energy levels whenever she performs. It is not surprising that she ended up with more nominations at the Grammy's compared to others. Indeed, Lizzo had to struggle to get to where she is now. However, to her credit, her passion for music has kept her going.
Lorde | Ella Maria Lani Yelich-O'Connor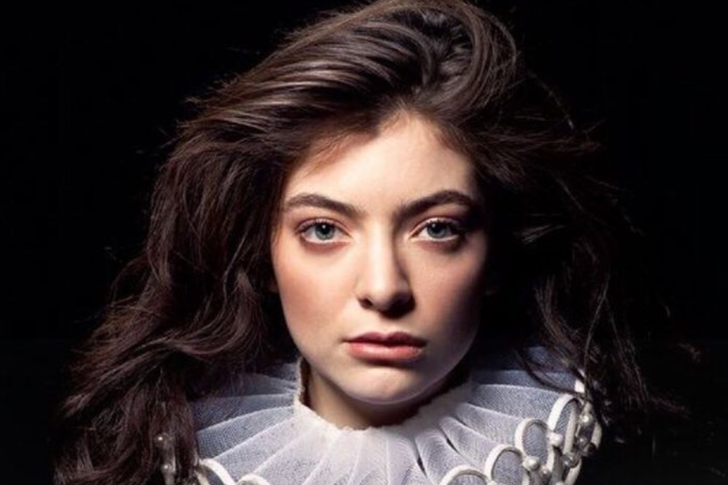 The Grammy award-winning artist who goes by the stage name Lorde was born Ella Maria Lani Yelich-O' Connor. Her real given name comes from her Croatian-Irish roots. And in her hometown, her name means "the one who enjoys life" and is also figuratively linked to the "sky." Indeed, she is enjoying her career alongside a high degree of success.
The electro-pop singer rose to fame with her chart-topping banger Royals, which played on the radio 24/7 during the year 2013. She also made headlines with her signature unconventional dance moves. Later on, they released a debut album called Pure Heroine, which critics and fans greatly perceived. In 2014, she was responsible for curating the soundtrack for the box-office phenomenon The Hunger Games: Mockingjay – Part 1. In 2017, she started her second album entitled Melodrama, and to no surprise, it made the Billboard 200. Now, she is working on Going South, her third album, and continues to be an influential force in the industry.
Ludacris | Christopher Brian Bridges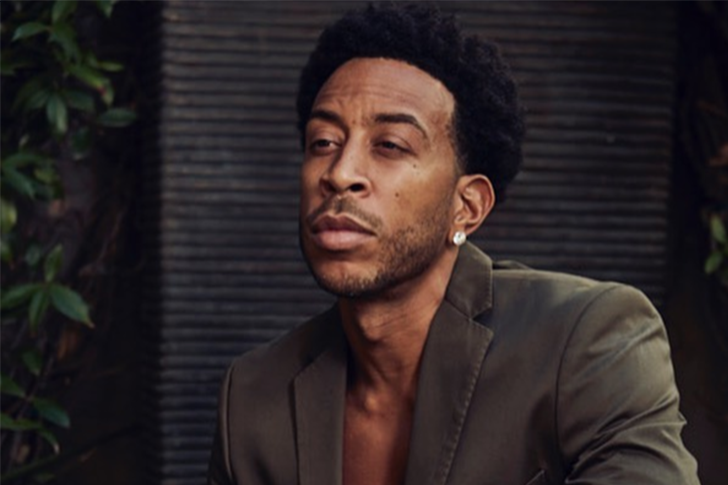 One of the first South Coast rappers to gain commercial success in the early '90s was Christopher Brian Bridges. Have you heard of him? Maybe not. He does go by his stage name Ludacris after all. His moniker came from a play of words from "ludicrous" to "ridiculous," Eventually, he combined it with his name and invented his famous alias.
He built his career by starting his label called Disturbing the Peace and has bagged several VMAs and Grammy awards. His rapping style could be associated with a quick and comedic flow that stood out in the Dirty South. In the early 2000s, he released the album Back for the First Time and skyrocketed to the top 4 in the Billboard 200, solidifying his status in the industry. Apart from his music career, he is also widely recognized for his Fast and Furious franchise work. He took credit for contributing to the film's soundtrack and starred as the fan-favorite Tej Parker.
Macklemore | Benjamin Hammond Haggerty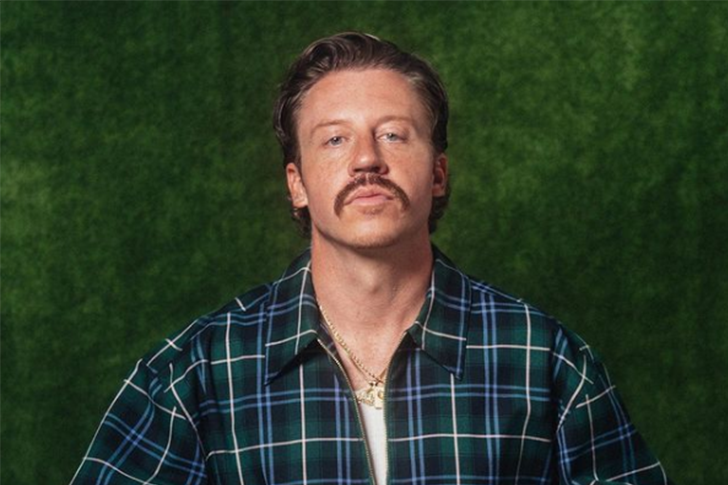 Macklemore is a big name that takes credit for being one of the sole persons who probably boosted the sales of every secondhand store worldwide. But to his folks, he goes by Benjamin Hammond Haggerty. His name comes from his Irish lineage, and he is considered one of the most famous artists from Ireland who made it big in America.
He started making mixtapes in the early 2000s, which he tirelessly distributed independently to prominent names in the music industry. It wasn't until he met Ryan Lewis, where his music began to make the rounds. The two had impeccable chemistry in the studio and have subsequently created some of the most creative songs on the scene. In 2009, he paid homage to his roots by releasing his single Irish Celebration. Moreover, he catapulted to mainstream success with his mega-hit Thrift Shop, which debuts Billboard Hot 100. Now, he continues to be connected to his Irish heritage, taking on the winning Songland entry, Shadow.
Maisie Williams | Margaret Constance Williams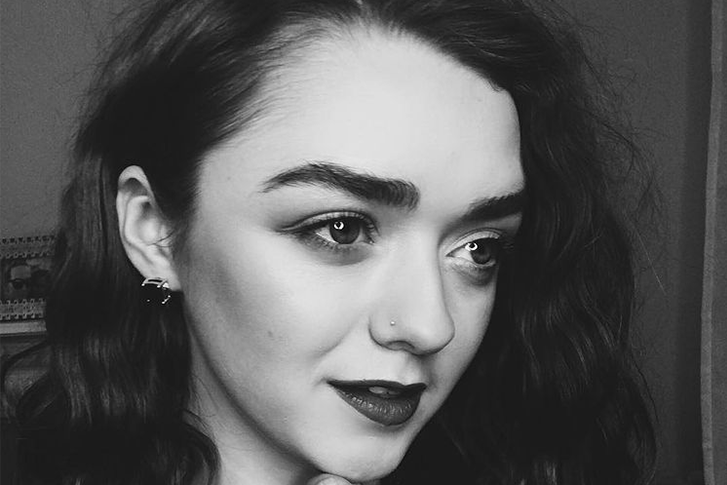 Maisie is Scottish in origin and is an endearing pet-from for the name Mairead. Moreover, Mairead is the Scottish-Gaelic equivalent of the name Margaret. With these witty play on words, it fitted that Margaret Constance Williams adopted the screen name Maisie Williams.
The actress entered the A-list scene by portraying an iconic character that has connected with Game of Thrones fans all around the world. She is highly recognized for taking the credit role of the fearless Arya Stark. The anti-heroine quickly became a fan favorite and catapulted Williams into superstardom. She received a ton of recognition and acclaim for her performance on the HBO series and has since then worked on other projects. She has garnered starring roles in the Netflix film iBoy and took on Rahne Sinclair in the 2020 Marvel film, The New Mutants. She has been reported to play the punk rock phenomenon Pamela Brooke in a biopic about the Sex Pistols.
MeatLoaf | Marvin Lee Aday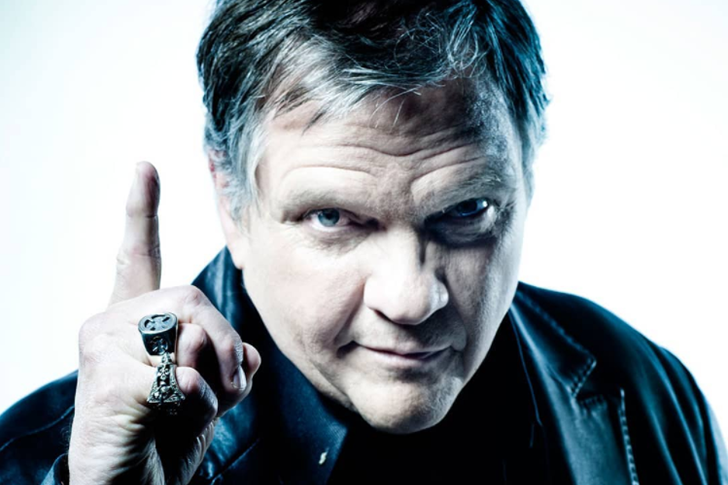 Imagine being called Meat Loaf and being extremely okay with it! Marvin Lee Aday is a rockstar best known for his album trilogy Bat Out of Hell. His stage name spawns from different stories. When he was young, he would boast to his friends that his thick head could withstand any collision, and in reply, his friends would joke that there is no way his head would be pulverized like meatloaf, so they gave him the ironic moniker. It is also attributed to the day he was born, where his dad would recall him looking like a ground of chuck, very much like meatloaf considering he was nine-and-a-half pounds.
Apart from his nickname, he is famous for his work in the industry. He is one of the greatest-selling musicians of all time. Aside from music, he has also appeared in over 50 films and television programs. He also takes credit for playing Dr. Everett Scott and Eddie in The Rocky Horror Show.
Meg Ryan | Margaret Mary Emily Anne Hyra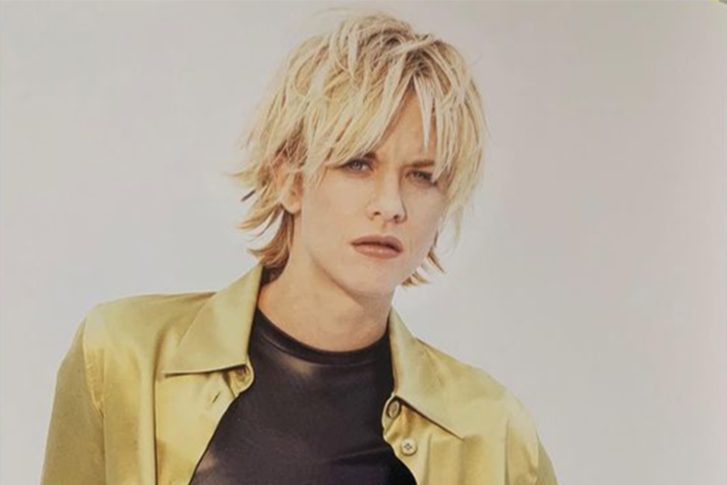 The bond between grandparents and grandchildren continues to be one of the purest relationships that even the likes of Meg Ryan took upon herself to take to the next level. The Top Gun actress was born Margaret Emily Anne Hyra, and she later decided to take on her grandmother's maiden name "Ryan" to grace the walls of Tinsel Town.
The actress established herself in the industry with a starring role in the 1989 rom-com When Harry Met Sally earning her a Golden Globe nomination. Other films that take credit for catapulting her career into mainstream success were Sleepless in Seattle, and You've Got Mail. Apart from being the girl next door in cinema, she has also starred in war films like Courage Under Fire, breaking away from her usual characters. Now, she has tried her hand in directing and has taken notes from her previous work. She has directed feature films like Fan Girl and has worked with Lisa Kudrow on the comedy series Web Therapy.
Meryl Streep | Mary Louise Streep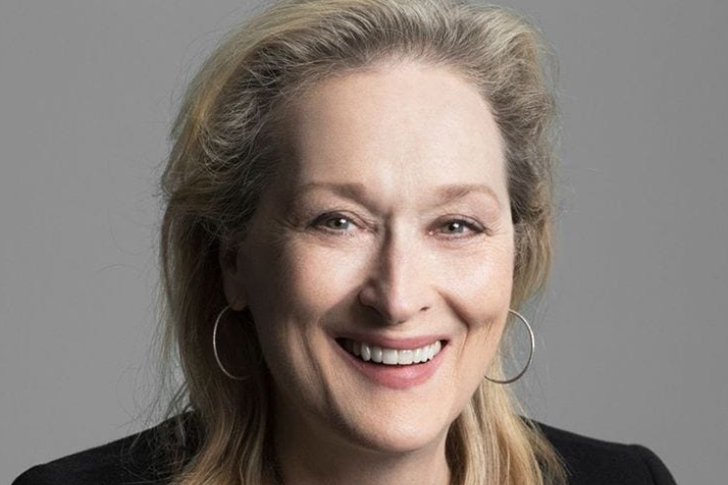 The Academy Darling Meryl Streep's legal name is Mary Louise Streep. She was named after her grandmother Mary Agnes Wolf. As for her stage name was a nickname given by her dad when she was growing up, and it eventually just stuck and became the norm.
She was born into an actor's family encouraged to pursue the same calling at a young age. She started her career in theater during the '70s and was part of the play Trelawny of the Wells. She thrived on stage but later had a newfound degree of passion for the silver screen. She first starred opposite Rober De Niro in The Deer Hunter, and just like that, she earned herself her first Oscar nomination. One of many more to come. In her succeeding years, she became one of Hollywood's most versatile actresses with critically acclaimed films like Kramer vs. Kramer, The Devil Wears Prada and The Iron Lady.
 Michael Caine | Maurice Joseph Micklewhite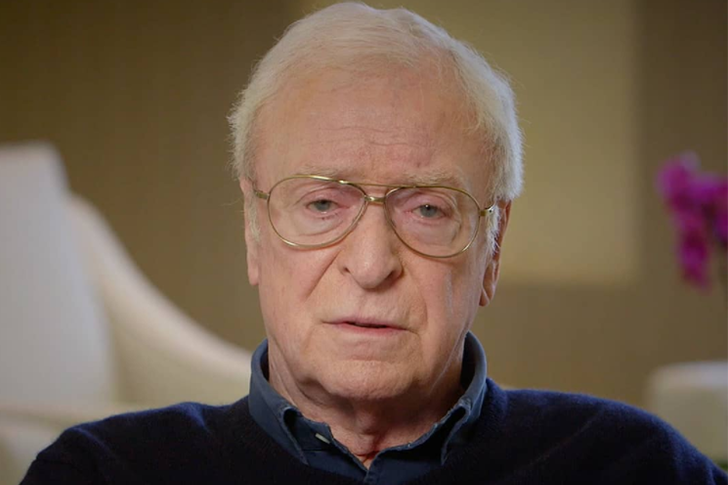 Ever just thought of changing your name just because you thought of something more astonishing? Maurice Joseph Micklewhite did. Now, he goes by the name Michael Caine ever since 1954. The actor claims that he originally came up with the stage name Michael Scott but later changed it when he saw a Humphrey Bogart poster with "The Caine Mutiny" written in bold golden letters.
The English actor takes credit for his six decades' run in the industry and is a British cultural icon. He is a box-office phenomenon and is extravagantly showered with award nominations and wins. He has received Academy Award nominations six times and has also got his handprint cemented on Leicester Square. He started his career in the '50s and has since then made unforgettable movies like The Cider House Rules, Miss Congeniality, and Batman Begins.
Michael Keaton | Michael John Douglas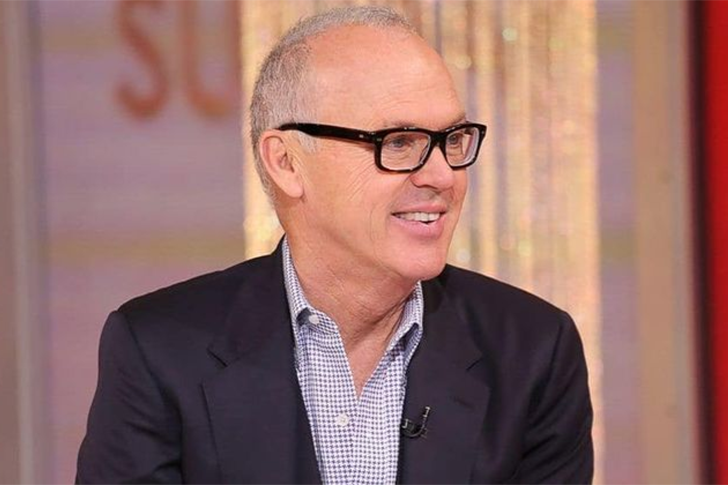 Being spontaneous is a great way to go about your life, and Michael John Douglas would surely agree. The actor, later on, switched things up to a certain degree and went with the name Michael Keaton instead. Why Keaton? He picked the surname on a whim, and clearly, he just felt like it. And the fact that there are several well-known Michael Douglas' in the industry already was also one of the reasons.
His career began to take flight in the '70s, starting with a minor role in Mister Rogers' Neighborhood in Pittsburgh. Later he moved to Los Angeles for better career opportunities and landed roles in The Mary Tyler Moore Hour and Maude. In the '80s, he gravitated more towards comedic roles starring in movies like Mr. Mom, bringing him commercial success. However, it wasn't until he filled in the shoes of the DC superhero Batman in the Tim Burton remake where he solidified his A-list status. Now, he continues to wow critics and audiences, especially with Oscar-winning movies like Birdman.
 Mila Kunis | Milena Markovna Kunis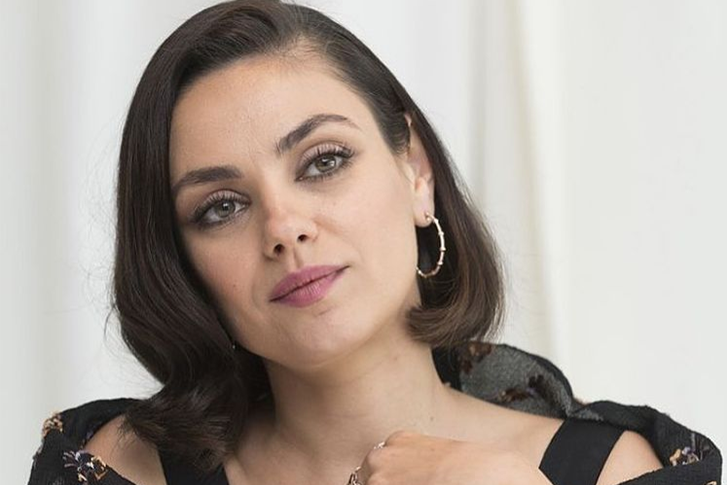 The Ukrainian sweetheart Mila Kunis was initially named Milena Markovna Kunis. Her name Milena of Slavic origin translated to "pleasant and gracious," while her second name Markovna is an ode to "thanks." Her parents must have been overwhelmed with happiness during the time it took to name the famous actress.
Moreover, it wasn't until she was 14-years-old where she catapulted into mainstream fame with her role as Jackie Burkhart in the hit sitcom That '70s Show. Later on, her voice became one of the most recognized tones in animated television, taking credit for portraying Meg Griffin. Her transition to film, later on, was no surprise, with memorable roles in films like Forgetting Sarah Marshall. She even got critical praise for her work on the movie Black Swan. She continues to make films, with her most recent one being the Netflix film Luckiest Girl Alive.
Miley Cyrus | Destiny Hope Cyrus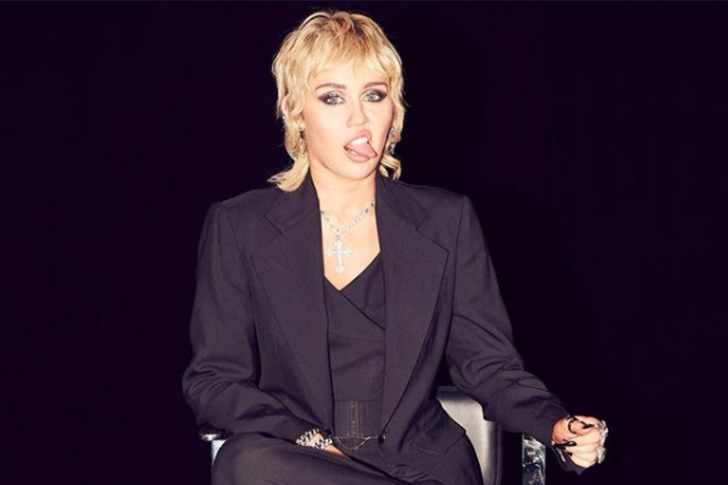 Smiley Miley was almost not born into this world. When she was being delivered, it came with some complications, which led to an abnormally fast heart rate. She struggled, but by the grace of God, she surpassed the scary experience. After that incident, she was given the name Destiny Hope Cyrus which is fitting considering what happened. Surely enough, she had another destiny to fulfill, and that is becoming the famous Miley Cyrus.
Miley was born to Nashville Royalty, being the daughter of Achy Breaky Hart singer Billy Ray Cyrus. She then became one of the most prominent names in Disney, starring in the highly-rated show Hannah Montana for about four years. Shortly after, Miley tried to break out of her Disney image in her debut single, I Can't Be Tamed, followed by head-turning Bangerz's performances. Now, she takes credit for striving as an iconic rock star with her Plastic Hearts album.
Mindy Kaling | Vera Mindy Chokalinga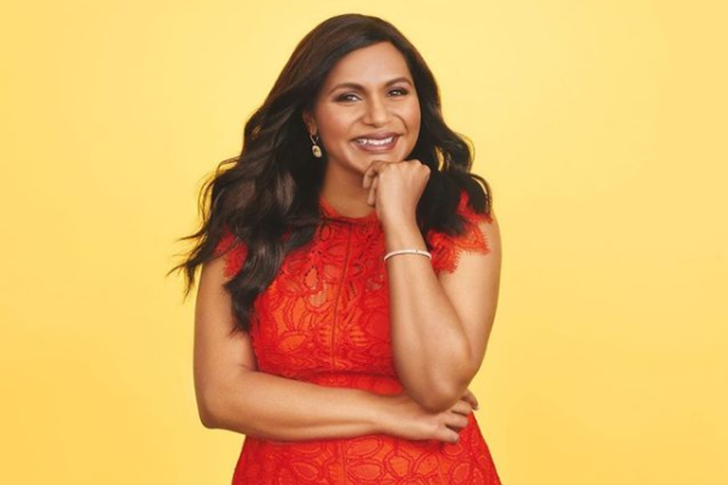 Apart from her surname being quite tricky to pronounce, Vera Mindy Chokalinga decided to go by the screen name Mindy Kaling to avoid falling victim to unintentional discrimination. Moreover, with her South Asian presence in the industry, she has been credited as one of the people who continue to break barriers and embrace inclusivity.
She is best known for being a comedian with her breakout role as Kelly Kapoor in the hit sitcom The Office. She has also both produced and starred on The Mindy Project, which aired for almost five years. She is also a respectable actress bagging badass and robust roles in Ocean's 8 and A Wrinkle in Time. Her most recent projects involve creating the Netflix coming-of-age comedy Never Have I Ever. She also took part in the upcoming third installment of the Legally Blonde series.
Natalie Portman | Natalie Herschlag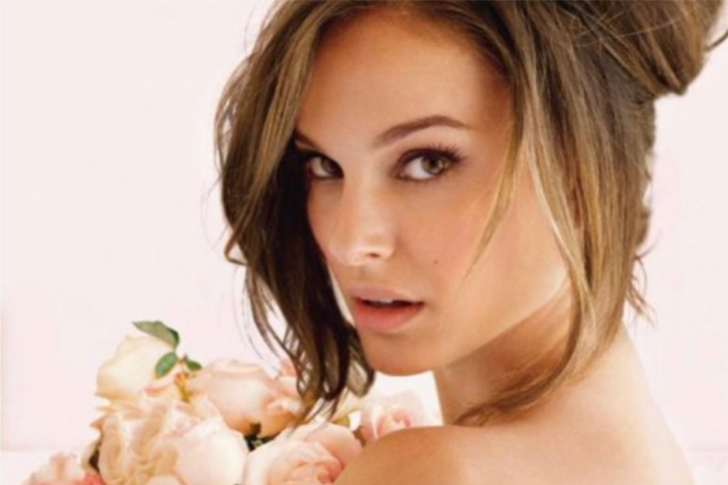 Natalie Hershlag was born to a family of Jewish roots. She later changed her name to Natalie Portman, garnering her grandmother's surname to protect her family's privacy. The actress first jumped into the big screen as Mathilda Lando in the film Léon: The Professional. In 1999, she became a widely recognized name to all Star Wars fans worldwide for portraying Padme Amidala. Relatively, the film takes credit for one of the highest-grossing films to date!
Later she ventured out into more serious roles, which gained her a lot of critical recognition. She received a plethora of accolades for her role as Nina Sayers in the film Black Swan which raked in the big bucks at the box office. She did not shy away from lighter parts, too; she also starred in the rom-com No Strings Attached and in the Marvel movie Thor. With the number of hit projects she has been in, she is considered one of the highest-paid actresses in the industry.
Ne-Yo | Schaffer Chimere Smith Jr.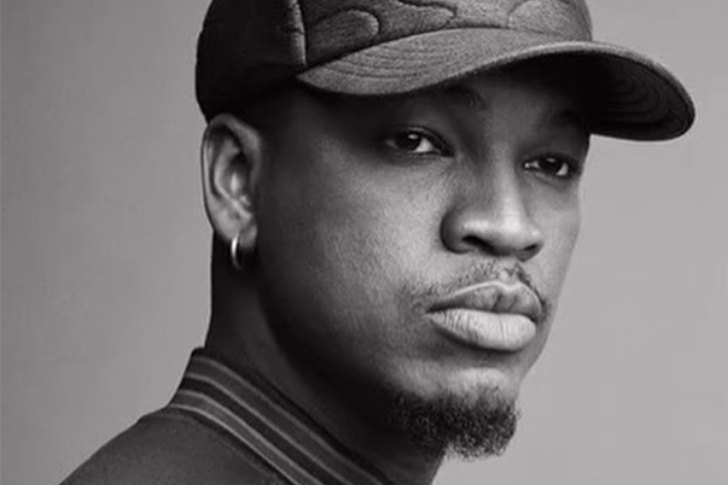 Imagine being given a nickname by one of the most legendary music producers in the business! The stage name Ne-Yo was inspired by the Matrix character Neo who had telekinesis abilities and seeing through simulations. Moreover, just like Schaffer Chimere Smith Jr. Relatively, Deon "Big D" Evans saw his knowledge when it came to music, comparing it to that of Neo's ability in hacking. Soon after, Big D coined the name Ne-Yo, and it stuck.
During the start of his career in the early 2000s, he tried to write songs for other artists like Mario and Mary J. Blige. But it wasn't until 2007 where Ne-Yo became a more prominent figure in the industry, releasing popular singles like So Sick, which reached the Billboard 200. Soon after, it was followed by hits like Sexy Love and When Your Mad. He has multiple investments, including his very own recording studio, which he calls the Carrington House. More importantly, he established the record label, Compound Entertainment, signing artists like Trey Songz.
Nicki Minaj | Onika Tanya Maraj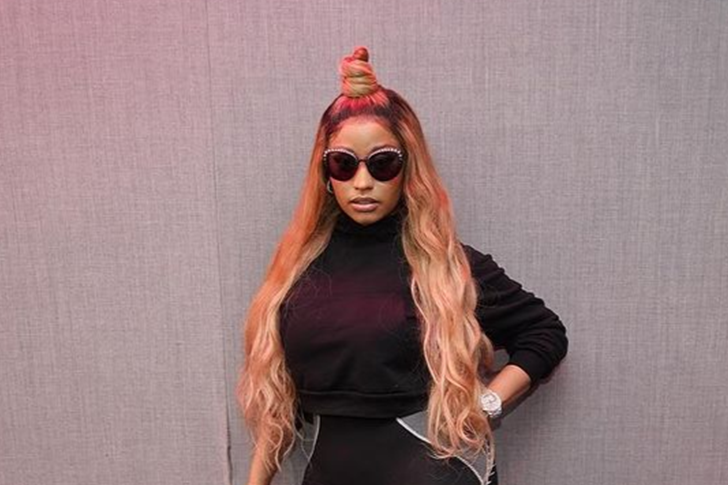 The name Nicki Minaj spawns from a harmless accident. During her meetings with big producers like Big Fendi. Moreover, he takes credit for switching up her name from Maraj to Minaj unintentionally and just naturally stuck. To be remembered on the scene, it was understandable that she had to shorten her birth name, Onika Tanya Mara, into her present stage name. Now everyone knows who she is. She is the "Queen of Rap."
Her rise to fame started with her collaboration with other big names like Lil Wayne in the 2017 hit collaboration Playtime Is Over and I Get Crazy, which made it to the Billboard Hot Raps songs chart. In 2010 and 2012, she surprised the world with her hit single Super Bass and Starships. Her unique flow comes from her different alter egos and talent in wordplay. Now, she continues to make waves in other collaborations, branching out to various artists like Meghan Trainor and ASAP Ferg.
 Nicolas Cage | Nicolas Kim Coppola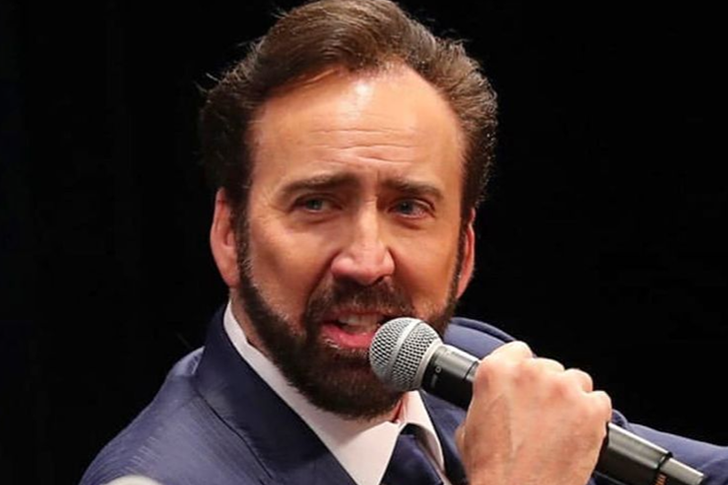 Nicolas Kim Coppola is the nephew of the critically acclaimed director Francis Ford Copolla. Moreover, having wanted to make a name for himself, he opted for a different surname and eventually came across his Marvel superhero, Luke Cage. Next thing you know, he goes by the name Nicolas Cage.
He was once of the highest-paid actors in Hollywood, starring in films like National Treasure, Ghost Rider and, Con Air. He was once worth $150 million and spent it on investments like dinosaur fossils and shrunken pygmy heads, making him one quirky celeb. Now, he continues to make highly-praised films, like the psychedelic film Mandy and the comedy The Unbearable Weight of Massive Talent. He has also gained a lot of traction with voice work in animated pictures like Spider-Man: Into the Spider-Verse and The Croods: A New Age.
Olivia Wilde | Olivia Jane Cockburn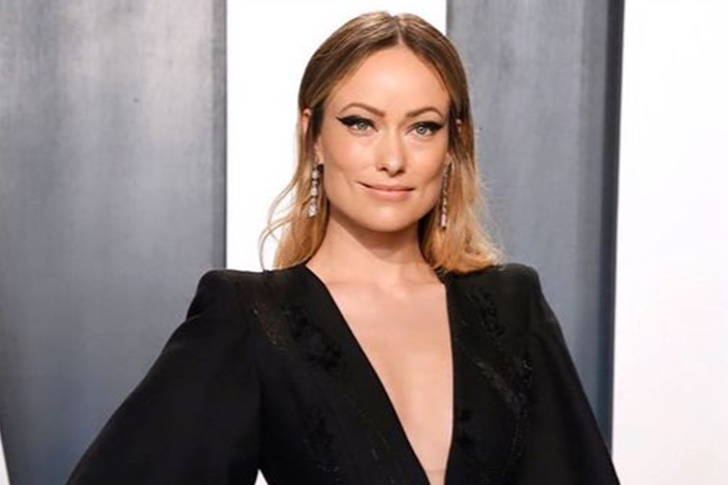 Many are quite familiar with actress Olivia Wilde, who has been well-known within the industry ever since she started her career in 2003. She became famous for her role as Remy Hadley aka Thirteen in the medical drama House back in 2007. Her other acting credits include Tron: Legacy, Rush, Cowboys & Aliens, and The Lazarus Effect. She has also expanded her career into production and directing, with her first directed film, Booksmart, received great reviews when it was released back in 2019. While many may know her as Olivia Wilde, this was not her original name.
Wilde's real name is Olivia Jane Cockburn. Her known name is just a stage name that she has used since her teenage years. At the time, Wilde was in high school and wanted to honor her family, as many of her relatives were writers. As such, she adopted the name Wilde as her stage surname, which she from the famed Irish author Oscar Wilde. Since then, she has been known professionally by that name.
Pedro Pascal | José Pedro Balmaceda Pascal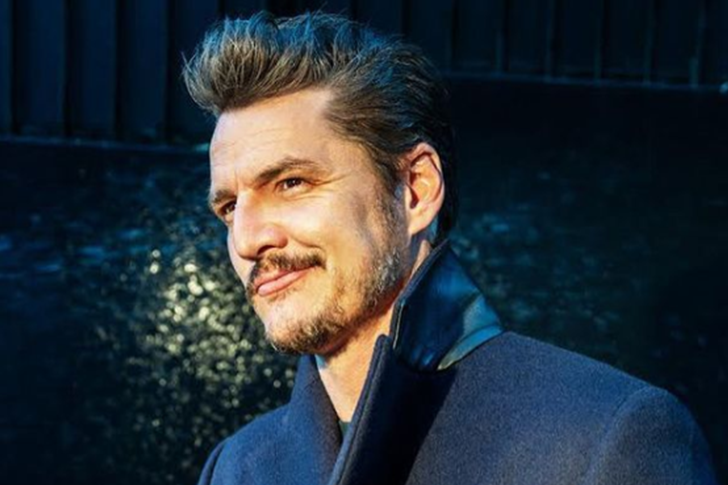 Actor Pedro Pascal is arguably one of the most prominent actors today, who's currently well-known for his main role in The Mandalorian. Previously, he has portrayed characters such as Oberyn Martell in Game of Thrones, Javier Peña in Narcos, and Maxwell Lord in Wonder Woman 1984. He began his career back in the late 1990s, and among his early acting credits are in Buffy the Vampire Slayer, Law & Order, and Good vs. Evil. Currently, he is slated to portray Joel Miller in the TV adaptation of the video game The Last of Us. While many know Pascal's name, it is not his complete name.
Pascal's full name is José Pedro Balmaceda Pascal. His first or paternal surname is Balmaceda. He started to use the surname Pascal in his professional career when his mother passed away shortly after she moved back to Chile. Before that, Pascal was credited in his acting roles as Pedro Balmaceda, stating that he uses Pascal because many Americans might find it difficult to pronounce Balmaceda.
Portia de Rossi | Amanda Lee Rogers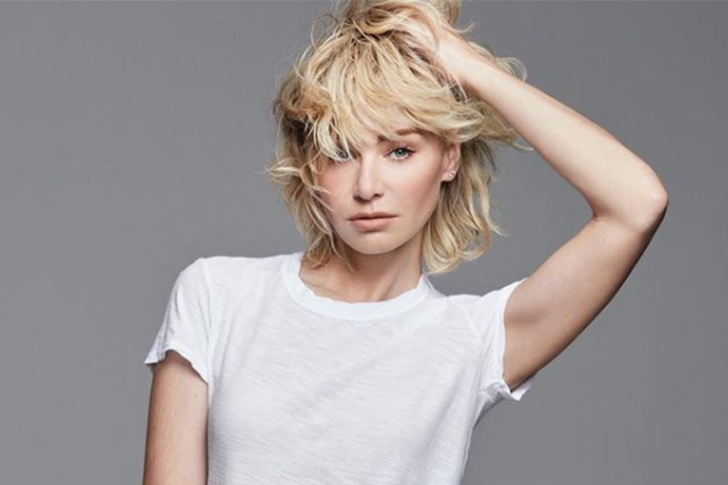 While Portia de Rossi has a successful acting career, she is perhaps well-known for her marriage to TV personality and actress Ellen DeGeneres. She first gained prominence for her role as Nelle Porter in Ally McBeal from 1998 to 2002. Her subsequent prominent roles were Lindsay Bluth-Fünke in Arrested Development and Elizabeth North in Scandal. De Rossi became closely associated with DeGeneres since they tied the knot back in 2008, and their union has become one of Hollywood's most prominent couples. The couple's activities include philanthropy and making real estate investments.
While many may know de Rossi's name, it's not her original name. De Rossi was born Amanda Lee Rogers back in 1973. She only started using her current name when she was fifteen. At the time, she was already doing some modeling work for print and TV ads. According to her, her name Portia was taken from the character Portia in William Shakespeare's The Merchant of Venice. De Rossi has said that her name change was the most daring thing she has ever done at the time.
Reese Witherspoon | Laura Jeanne Reese Witherspoon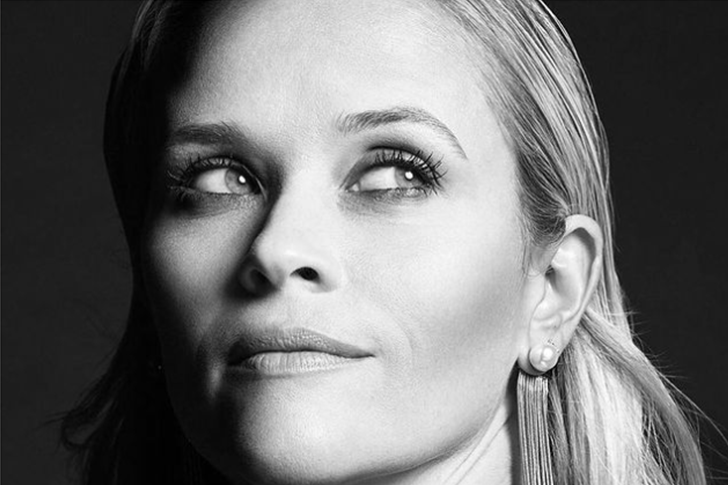 Reese Witherspoon has been a highly accomplished actress for decades. She first began to gain prominence in the late 1990s and became famous for her performances in Legally Blonde and Sweet Home Alabama. While she is associated with comedy flicks, she also has a knack for very serious acting, proving that she is a versatile actress in the industry. In 2005, she won an Oscar for her performance in Walk the Line. While she has seen some downs in the late 2000s, she is one of the highest-paid actresses in the world today. Outside of acting, Witherspoon has also ventured into business and philanthropy, with several investments in fashion, film & TV production, and women & children's advocacy.
While Witherspoon's name is known to many, it's not her complete name. Her complete name is Laura Jeanne Reese Witherspoon. Here's a kicker: Reese is not even her given name at one point. It is her mother's maiden name, although her surname remains Witherspoon.  However, she has legally changed her first name to Reese. To this day, it is unclear when she started to use her mother's maiden name.
Rihanna | Robyn Rihanna Fenty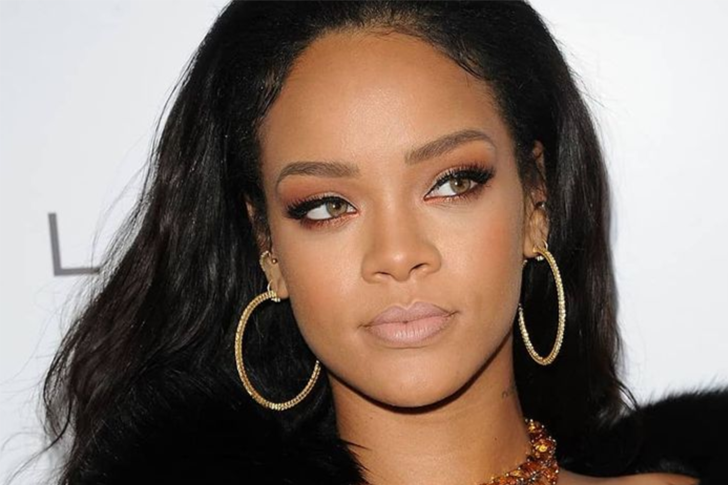 Rihanna is one of the most famous pop singers of all time. The Barbadian singer became world-famous back in 2007 when she released her third album Good Girl Gone Bad. The album's lead single, Umbrella, made Rihanna into a global star. Her other well-known songs include Work, Only Girl (In the World), Rude Boy, and Diamonds. Outside of music, Rihanna has delved into acting, where her acting credits include Battleship, Guava Island, and Ocean's 8. She has also ventured into business, having her own cosmetics line and a fashion house in collaboration with LVMH.
While many may know her as Rihanna, only some know her full name. Her full name is Robyn Rihanna Fenty. Rihanna is derived from Arabic and means 'sweet basil. While she uses Rihanna as her stage name and is known for it, among her friends and family, she goes by Robyn.  According to her, she sometimes gets numb hearing Rihanna all the time, and that she immediately listens to someone if she is called Robyn.
Snoop Dogg | Calvin Cordozar Broadus, Jr.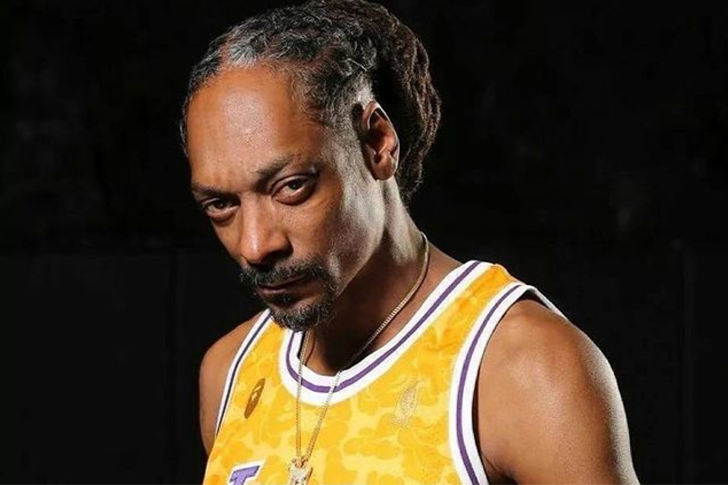 Snoop Dogg is highly regarded and respected within the hip-hop community and industry. He became famous for his collaboration with Dr. Dre in Deep Cover back in 1992. However, he is perhaps most famous for his 2004 song Drop It Like It's Hot, sung alongside Pharrell Williams. Aside from his hip-hop career, Snoop has also delved into other genres, including reggae and funk. Outside of his music career, the rapper has been an entrepreneur and has made investments in tech startups, cannabis products, and Esports leagues.
Like many rappers in the industry, Snoop's name is not his actual name. His real name is Calvin Cordozar Broadus Jr.  Initially, he went by the name of Snoop Doggy Dogg when he began his career back in 1992. Eventually, he dropped the Doggy and he became known as Snoop Dogg. However, when he converted to Rastafarianism back in 2012, he went with a new name, Snoop Lion. Under this name, he produced reggae songs that became hits. However, he still is known as Snoop Dogg to most people.
Spike Jonze | Adam Spiegel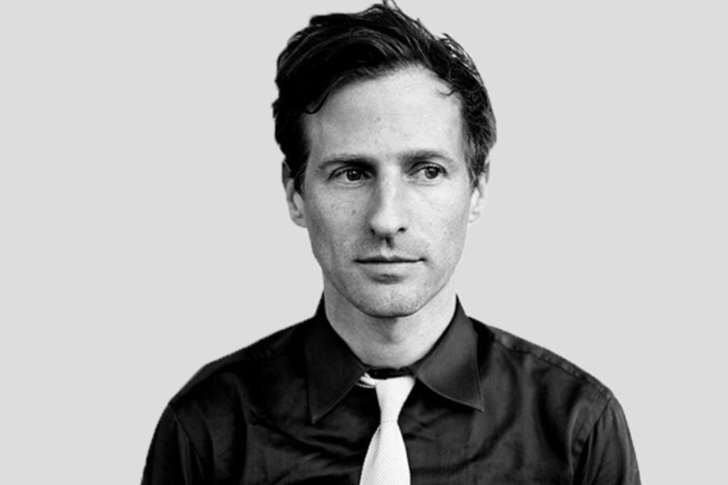 Spike Jonze has been a successful photographer, actor, filmmaker, and musician. He began his successful career taking photographs and chronicling BMX riders in the 1980s and the 1990s, eventually expanding his career into filmmaking. He became well-known for his frequent collaborations with famous musicians such as Daft Punk, Kanye West, and Arcade Fire. Among his most famous films are Being John Malkovich, Where the Wild Things Are, and Her, with the latter winning him an Oscar. In addition, he is given credit as the co-creator of the reality show Jackass.
While he is best known to all as Spike Jonze, it is not his real name. He only started to use Spike Jonze when he was in high school. Before that, he was known as Adam Spiegel. His professional name is derived from iconic bandleader Spike Jones. He got the name from the owner of a community store in Bethesda, Maryland, where Jonze spent much of his free time during his teenage years.
The Weeknd | Abel Makkonen Tesfaye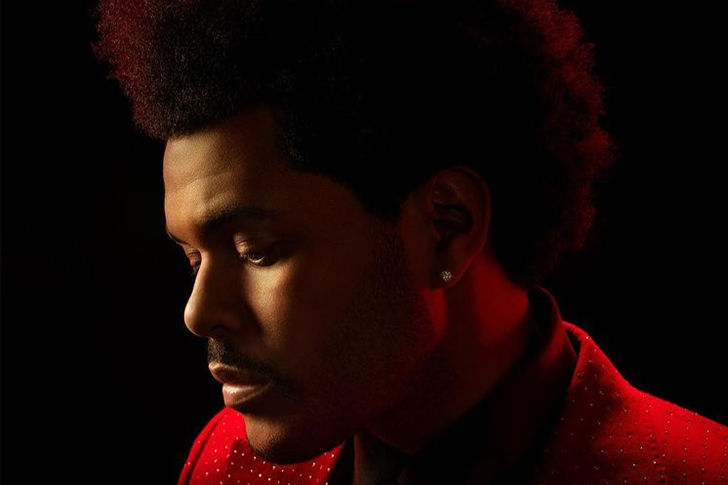 Rapper the Weeknd has been one of the most successful and influential singers in recent years. The Canadian singer first began his career in 2010 by uploading his works anonymously on YouTube, eventually releasing three mixtapes the following years, which catapulted him into the spotlight. He became world-famous when his second album, Beauty Behind the Madness, was released in 2015. Since then, he has sold over 70 million records, making him one of the best-selling artists of recent times.
As is quite common within the music industry, The Weeknd is not his real name. His real name is Able Makkonen Tesfaye. According to him, he started to use The Weeknd back when he was 17. Basing on his accounts, he stated that he got the name when he left one weekend and never came home after dropping out of high school. What can be said though, is that The Weeknd has the third E omitted from his name to prevent trademark issues from attorneys of another Canadian band, The Weekend.
Tom Hardy | Edward Thomas Hardy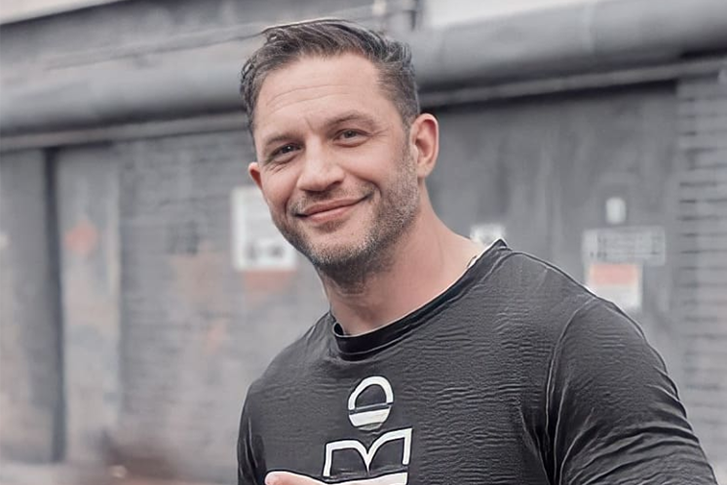 Actor Tom Hardy has made significant successes both in America and in his native Britain. After graduating with a drama degree at the Drama Centre London, he then ventured into the world of acting and became well-known for starring in Ridley Scott's film Black Hawk Down in 2001. He subsequently starred in numerous films, both in Britain and in the United States. Among those films as part of his acting credit include Nemesis, Inception, The Drop, and The Revenant, with the latter earning him an Oscar nomination in 2015. He achieved worldwide fame for his role as Max Rockatansky in Mad Max: Fury Road. Aside from film, he has also performed for TV shows and theatrical plays such as Band of Brothers, Peaky Blinders, and The Virgin Queen.
While Tom has been known by his stage name, it is not his full name. The actor is born as Edward Thomas Hardy. He was named after his father, Edward Thomas. This can partially explain why he goes by Tom to establish a name for himself, which he started to do so at the very beginning of his career.
Vin Diesel | Mark Sinclair Vincent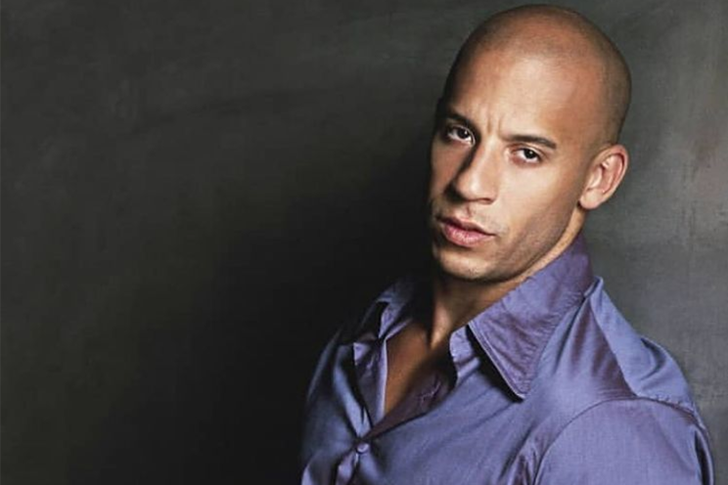 For many, Vin Diesel is one of the most prominent action stars today. Diesel became world-famous through his long and successful association with the Fast & Furious franchise. Besides the film franchise, Diesel has also been known for his roles in the XXX series, Guardians of the Galaxy, Chronicles of Riddick series, and The Iron Giant. Outside of his acting career, he has also ventured into other industries, including investments in multimedia production and video game development, with the latter spurred on by his love of Dungeons & Dragons.
While he is known to many as Vin Diesel, his real name is Mark Sinclair Vincent. He was originally born without Vincent back in 1967. He and the rest of his family took the name Vincent after his mother married Irving Vincent. As for his professional name, Vin is short for Vincent, his second surname. Diesel, on the other hand, apparently came from his friends who noted his high energy. Another speculation is that his professional name came about due to his previous work as a bouncer.
Whoopi Goldberg | Caryn Elaine Johnson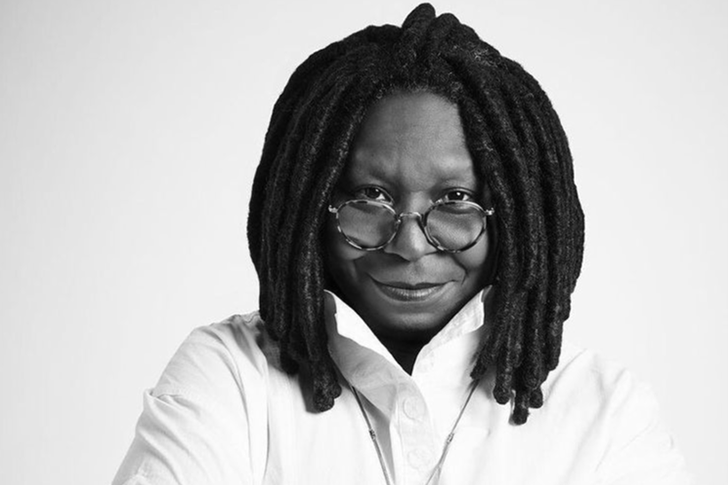 Whoopi Goldberg has perhaps one of the most dynamic and successful careers in Hollywood. She has been a comedian, actress, talk show host, and writer, who first came prominence when she starred in Steven Spielberg's film The Color Purple back in 1985. Over the years, she has won an Oscar, a Grammy, a Tony, and an Emmy, becoming one of sixteen actors to win the four prestigious entertainment awards. In addition to her acting career, she has also made an investment in a company that sells medical cannabis products to alleviate menstrual cramps.
While many may think that her name is Whoopi Goldberg, it is not the case. Goldberg's real name is Caryn Elaine Johnson. She adopted her professional name of Whoopi Goldberg when she and her mother moved to Los Angeles back in the 1970s. At the time, she was nicknamed Whoopi Cushion, later switching Cushion with Goldberg, which is a very common Jewish surname. Since then, she has been known professionally as Whoopi Goldberg.
Jennifer Aniston | Jennifer Joanna Aniston
Jennifer Aniston has been one of the most iconic actresses since the 1990s. She became well-known for her role as Rachel Green in the hit sitcom Friends, where her character is often regarded as one of the greatest female characters of all time. Aside from Friends, she has starred in multiple movies, with most being comedic. Among the movie in her acting credit include Bruce Almighty, Horrible Bosses, and Just Go with It. While she has been associated with comedic and romantic roles, she also has a knack for more dramatic ones. In 2002, she starred in the drama film The Good Girl, which was well-received.
While she is known to many as Jennifer Aniston, this is not her full name. She was born Jennifer Joanna Aniston in 1969 to both actor parents. Her surname, Aniston, is an Anglicization of her father's original surname, Anastassakis. Her dad was an immigrant from the island of Crete in Greece and Anglicized his family's surname upon their arrival in America back in 1935.
Shania Twain | Eilleen Regina Edwards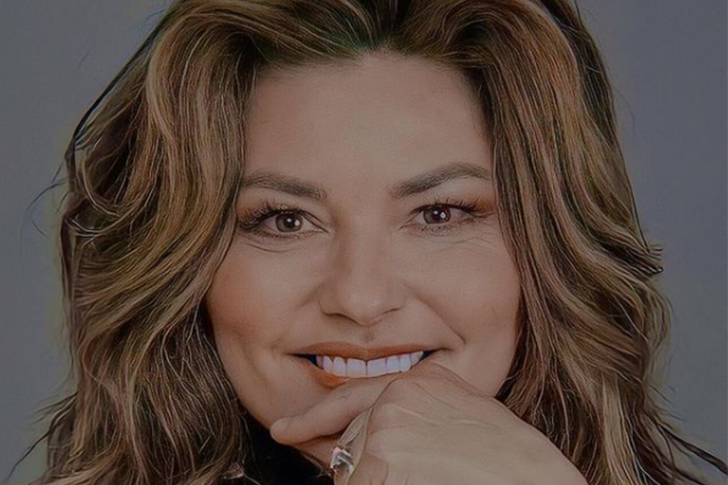 Singer Shania Twain is considered to be one of Canada's greatest music exports. Her long and successful career earned her many monikers and titles, including Queen of Country Pop. She rose to fame in 1995 with the release of her second album, The Woman in Me, which sold 20 million records worldwide.  Twain's most famous songs include You're Still the One, Any Man of Mine, From This Moment On, and That Don't Impress Me Much. In addition to her music career, Twain has made an investment in helping school children via her foundation Shania Kids Can.
For many people, it might be forgiven that Twain's name is her real name, but it's not. Her real name is Eilleen Twain. Even that wasn't her birth name; it was Eilleen Regina Edwards. She took the surname Twain when her mom married Jerry Twain, an ethnic Ojibwa; she then started to use it in 1993. Apparently, Shania came from an Ojibwe phrase meaning "someone on the way but other theories have been raised before."
Jimmy Nail | James Michael Aloysius Bradford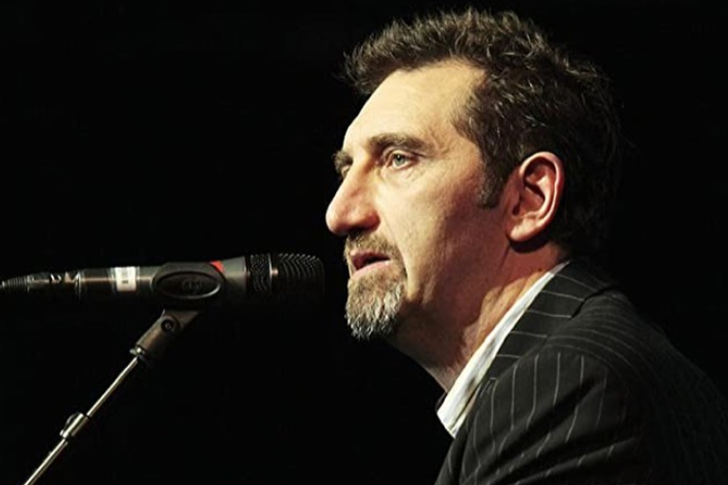 While he has been laying low for a while, Jimmy Nail is still fondly remembered for his acting credits in the past. He is perhaps well-known for his role as Oz in Auf Wiedersehen, Pet, where he played the abrasive and loud character from 1983 to 1986 and from 2002 to 2004. In addition to the German TV Series, he also played the title character in the BBC police drama, Spender. During its run from 1991 to 1993, the show was a sensation, which ultimately catapulted Nail's career to stardom. Outside of his acting career, he has a modestly successful music career, with his most famous song being Ain't No Doubt.
While he took on the name Jimmy Nail, it was not his real name. His real name is James Michael Aloysius Bradford. Jimmy, of course, is a derivative of James. Nail, on the other hand, has a more interesting origin. He got the name when he got injured when he stood on a six-inch spike and was called Nail, and he eventually adopted the name and became his professional name.
 Calvin Harris | Adam Wiles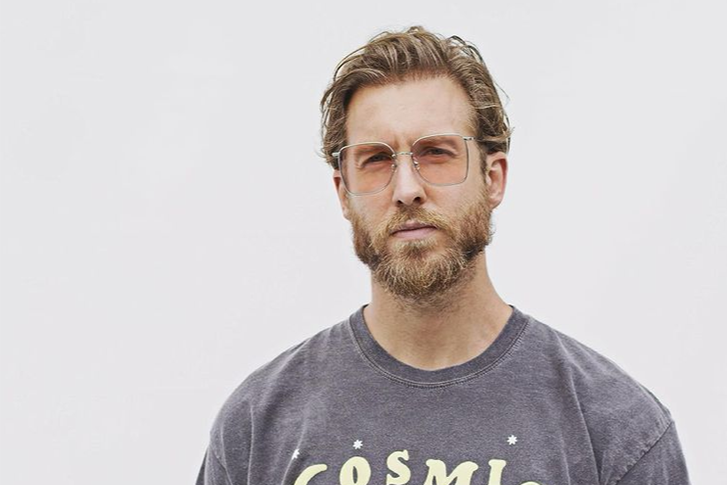 Over the recent decades, electronic music has broken through pop music, and one of the DJs to spearhead the revolution of the genre is Scottish Calvin Harris. He has collaborated with world-famous pop stars such as ex-girlfriend Taylor Swift, Rihanna, Dua Lipa, Katy Perry, and Kylie Minogue, among many others. Calvin is best known for his hit songs, which include Sweet Nothing, Blame, Summer, Feels, and I'm Not Alone. Thus far, he has released five commercially successful studio albums and runs his record label Fly Eye Records since 2010.
Calvin was born on the 19th of January, 1984, as Adam Wiles. He stated that he found his love for electronic music back in his teenage years and has been recording his own music since 1999. After leaving high school, he worked at a local supermarket to earn enough investment money to afford his DJ gear. He was initially discovered with the growing popularity of his songs on his Myspace page, and he eventually decided to take up the stage name Calvin Harris to be more racially ambiguous to new listeners.
 Hulk Hogan | Terry Eugene Bollea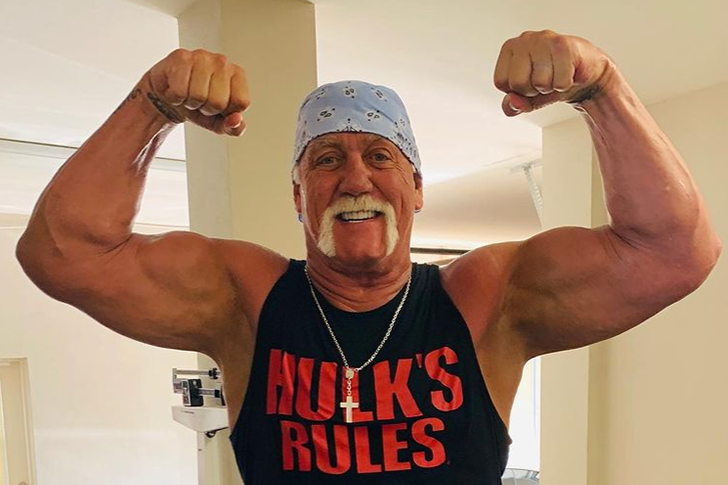 Professional Wrestling has truly come a long way for it to be one of the staple entertainment shows across the world. From the glory years of World Championship Wrestling or WCW to the degree of worldwide prominence of the Word Wrestling Federation or WWF and future World Wrestling Entertainment or WWE, the world of pro wrestling has seen its prolific stars come and go, and one of its iconic figures of all time is Hulk Hogan.
Hulk Hogan was born in 1953, and his real name is Terry Eugene Bollea. He grew up with an extraordinary physique and loved sports and music. Terry originally set out for a music career but would later change his path when he was introduced to a pro wrestler trainer, Hiro Matsuda. His original stage name was Terry Boulder, but when he appeared on a local talk show, he was dubbed The Hulk for his size comparison to Lou Ferrigno. In 1979, when he joined WWF, Vincent McMahon advised him to go for an Irish persona, in which he chose the last name, Hogan.
Judy Garland | Frances Ethel Gumm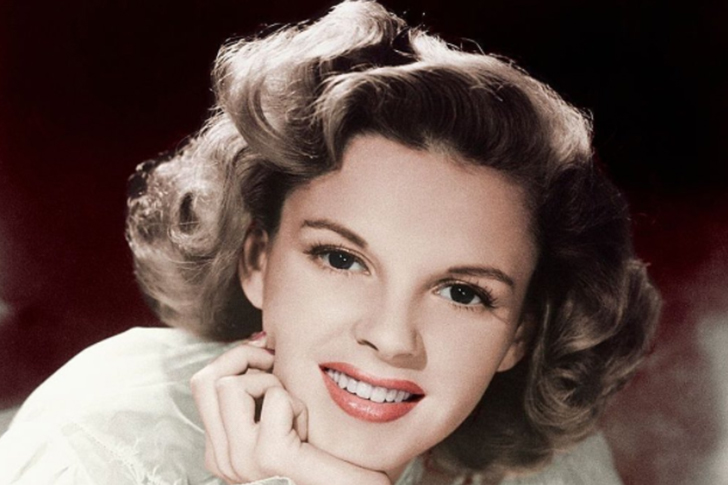 Judy Garland was one of the most iconic entertainers of all time. She was a talented thespian, a singer, and a dancer. Her acting career brought about a Golden Globe and an Academy Juvenile Award, while her singing and stage performances earned her a Special Tony Award as well as a Grammy Award for Album of the Year. Moreover, she is given credit for being the first woman to ever win a Grammy Award.
Judy was born on the 10th of June, 1922, as Frances Ethel Glumm. She grew up in a family of entertainers, known for the style of Vaudeville. Early on, she, along with her two sisters, Dorothy Virginia and Mary Jane Gumm, were known as The Gumm Sisters. They toured across Vaudeville theaters with actor George Jessel, where they performed their song and dance routines. Jessel later revealed at a premiere event that he was responsible for renaming the sisters to The Garland Sisters. Though he stresses that it wouldn't have mattered what name Judy Garland named herself as she would have still blossomed into an iconic performer nonetheless.
 Helen Mirren | Ilyena Lydia Vasilievna Mironov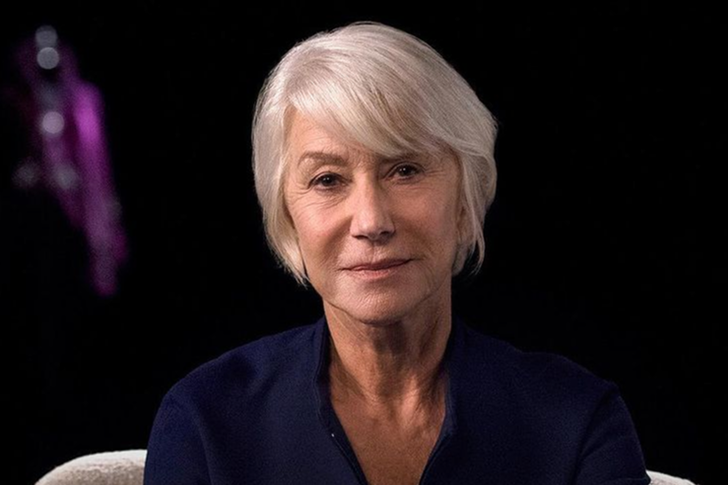 Dame Helen Mirren is one of the best actresses to come out of the UK. She initially garnered attention in theater plays, being a member of the Royal Shakespeare Company. Since then, she'd make astronomical strides through films and TV shows. To her credit, she has won four BAFTA Awards, one Academy Award, four Emmy Awards, and three Golden Globes. Moreover, she was given the honor of the title Dame for her services in Drama back in 2003.
Mirren was born to a Russian father and an English mother. Her real name is Ilyena Lydia Vasilievna Mironov. Her father, Vasily Petrovich Mironov, was an exiled Russian royalty, who was stranded in England during the Russian Revolution of 1917, working as a cab driver and later on as an ambulance driver. He and his wife, Kathleen Matilda, married in 1938, and Vasily would later be anglicized and change his name to Basil in 1951. That same year, he would legally change his last name to Mirren.
 Stormzy – Michael Ebenazer Kwadjo Omari Owuo Jr.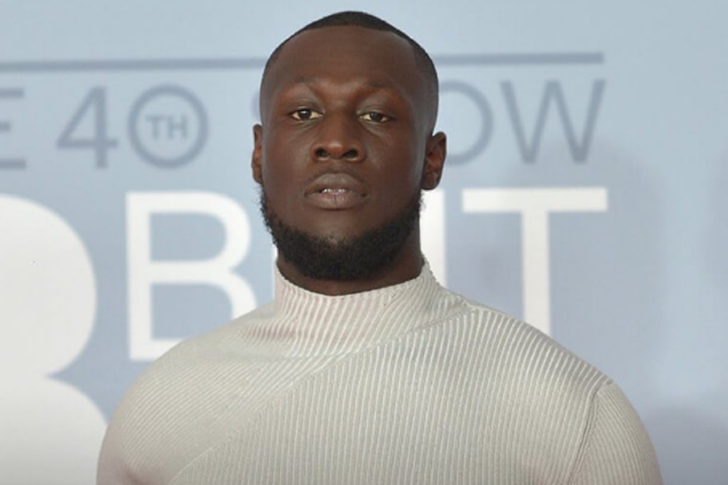 Stormzy is a prominent rapper in the UK. Like most rappers, he initially garnered attention in the underground scene, where he was known for his series of freestyles called Wicked Skengman, in which he raps over samples of a genre of electronic music called grime. Stormzy then garnered a degree of widespread attention through YouTube with his song Shut Up. He then won Best Grime Act in the MOBO Awards back-to-back in 2014 and 2015. Moreover, his album Gang Signs & Prayer won British Album of the Year at the Brit Awards in 2018. His most iconic performance to date was in 2019 when he headlined the world-famous Glastonbury Festival of 2019, where at one point, Coldplay's Chris Martin joined him on stage.
It's hardly a shock to know that Stormzy is only a stage name. His real name is Michael Ebenazer Kwadko Omari Owuo Jr. Hardcore fans of the rapper would know that Stormzy has several nicknames — Stiff Chocolate, The Problem, Big Mike, and Wicked Skengman, among others. In an interview he did with Live Mag, he confessed that even he doesn't know where these names came from. He simply believes that God puts them in his head.
Stevie Wonder – Stevland Hardaway Morris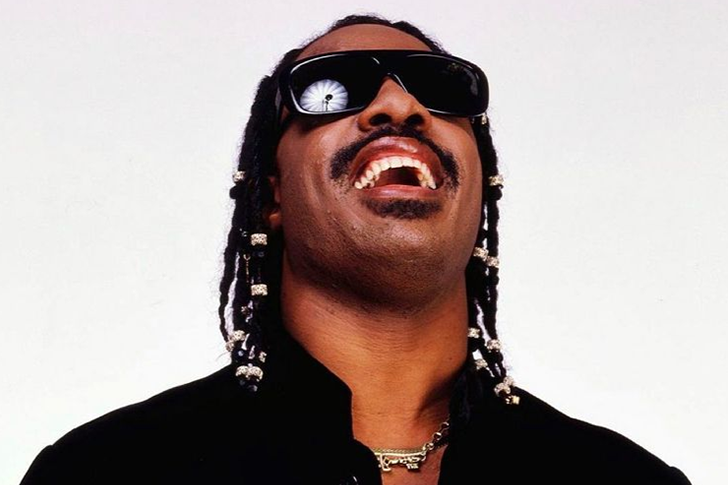 Stevie Wonder is one of the most famous musicians in the world. He grew to a degree of worldwide prominence in the latter half of the 20th century. More than his widespread popularity, he is also one of the most successful musicians in the world, who is known for being virtually a one-man band, he makes perfect use of synthesizers as well as other electronic instruments, which effectively influenced the genre of R&B for generations. He is a prominent figure of the Motown era and is often hailed as a genius for his contributions to jazz, pop, funk, and R&B.
As you may know, Stevie was born in 1950 in Saginaw, Michigan. His real name is Stevland Hardaway Morris and due to birth complications, he had visual impairment, which later resulted in his blindness. His latent talents for music earned his right to be a child prodigy, and early on, he was referred to as Little Stevie Wonder. He released his very first album not long before his teenage years, called The Jazz of Little Stevie.
 Bruce Willis – Walter Willis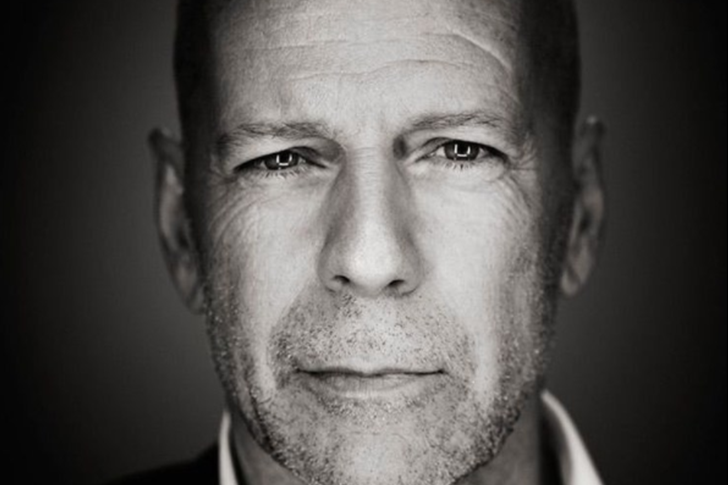 Bruce Willis is one of Hollywood's distinguished actors, who started his career in theater and as a singer. He then made his off-Broadway appearances during the 1970s. Eventually, he would be cast for the 1985 TV dramedy series Moonlight, which aired until 1989. Simultaneously, he released his debut music album in 1987, titled The Return of Bruno, which he followed up with his second in 1989. Moreover, in 1988, he stumbled upon his most iconic role to date as John McClane in the Die Hard franchise. Since then, he has appeared in over 70 films and has earned two Emmy Awards and a Golden Globe Award, among many other accolades to his credit.
Bruce was born in 1955 in Idar-Oberstein, West Germany, as Bruce Walter Willis. His father, David Willis, was an American soldier who fell in love with a German woman, his mother, Marlene. Two years after his birth, his father was discharged from the military, and they moved back to the US in Carneys Point, New Jersey, where Bruce would spend his formative years.
Meghan Markle – Rachel Meghan Markle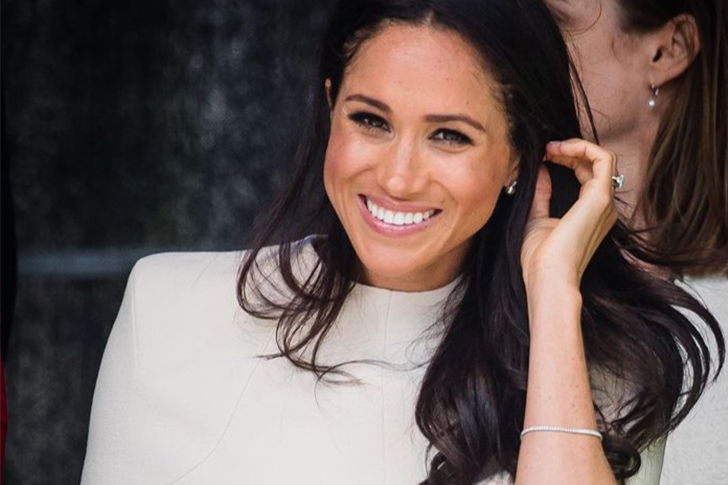 Meghan, Duchess of Sussex, was born Rachel Meghan Markle in 1981 at Canoga Park, California, and she identifies as being mixed-race. Although her parents separated when she was just six years old, she maintained a close bond with her African-American mother, Doria Ragland. Her father, Thomas Markle, worked on the set of the 1987 sitcom Married… with Children as the Director of Photography and Lighting.
Meghan, at a very early age, had a strong urge for activism. When she was 11, she was already aware of the social issues that pertained to gender. She wrote a letter to Procter & Gamble to raise awareness on why they should gender-neutralize a dishwashing soap ad the company aired on TV. To her credit, the commercial was changed, though there is no proof of direct causation with her letter. Meghan then grew up to have a love for acting and even majored in theater for his college years in Madrid. And as we know, she'd later gain popularity as Rachel Zane in the series Suits.
Cilla Black – Priscilla White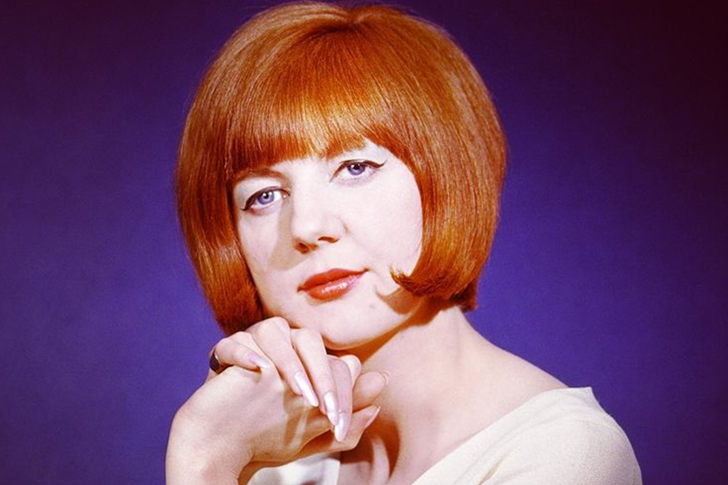 Cilla Black was a prominent figure in the UK entertainment scene who rose to fame back in the '60s, who started her career as a singer during the decade. Her chart-topping hits then were You're My World and Anyone Who Had a Heart. Black then forged on with her music career through the early '70s, and she would later branch out by hosting her variety show Cillia for the BBC network from 1968 to 1978. To her credit, she also enjoyed her time as a comedy actress before becoming one of the most prominent TV hosts in the UK through the '80s and '90s.
Black was born in Liverpool in 1943, as Priscilla Maria Veronica White. She spent her formative years in Scotland Road over at Vauxhall. After attending her formal education, she primarily wanted an entertainment career and she was connected to The Beatles through the Cavern Club, where the band frequented. Her early stage name was Swinging Precilla, but when a local newspaper mistakenly referred to her as Cilla Black, she decided to stick with it.
Tom Jones – Thomas John Woodward
Cilla Black was a prominent figure in the UK entertainment scene who rose to fame back in the '60s, who started her career as a singer during the decade. Her chart-topping hits then were You're My World and Anyone Who Had a Heart. Black then forged on with her music career through the early '70s, and she would later branch out by hosting her variety show Cillia for the BBC network from 1968 to 1978. To her credit, she also enjoyed her time as a comedy actress before becoming one of the most prominent TV hosts in the UK through the '80s and '90s.
Black was born in Liverpool in 1943, as Priscilla Maria Veronica White. She spent her formative years in Scotland Road over at Vauxhall. After attending her formal education, she primarily wanted an entertainment career and she was connected to The Beatles through the Cavern Club, where the band frequented. Her early stage name was Swinging Precilla, but when a local newspaper mistakenly referred to her as Cilla Black, she decided to stick with it.
Denise Welch – Jacqueline Denise Welch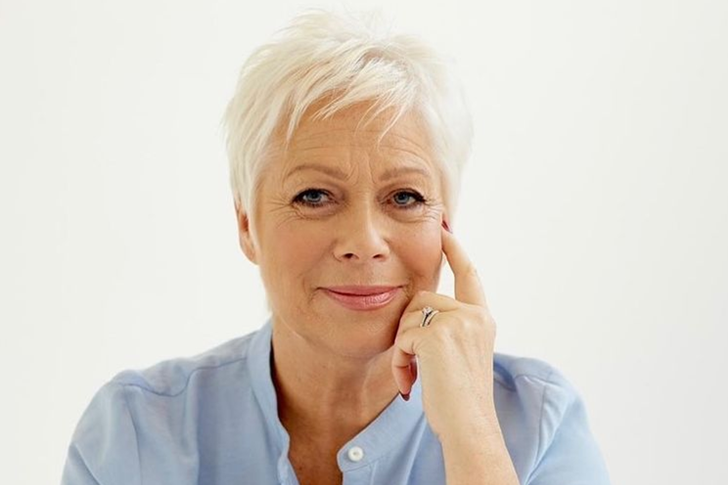 Denise Welch is a famous TV personality and English actress who rose to fame during the '90s through the 2000s with a string of appearances on TV dramas such as Spender from 1991 to 1993, Soldier Soldier from 1993 to 1995, and Down to Earth from 2004 to 2005. Her most famous roles include Natalie Barnes in the 1997 series Coronation Street, which aired until 2000, and Steph Haydock in 2006 in the series Waterloo Road. Her most recent role is as Trish Minniver in the recently released series Hollyoaks. Moreover, she enjoys her time as a regular panelist in the talk show Loose Women.
Denise's full name is Jacqueline Denis Welch, and she was born in Northumberland, where she developed a love for acting at the early age of 14. She then honed her skills at the Mountview Academy of Theatre Arts from 1976 to 1979.
Rylan Clark-Neal – Ross Richard Clark-Neal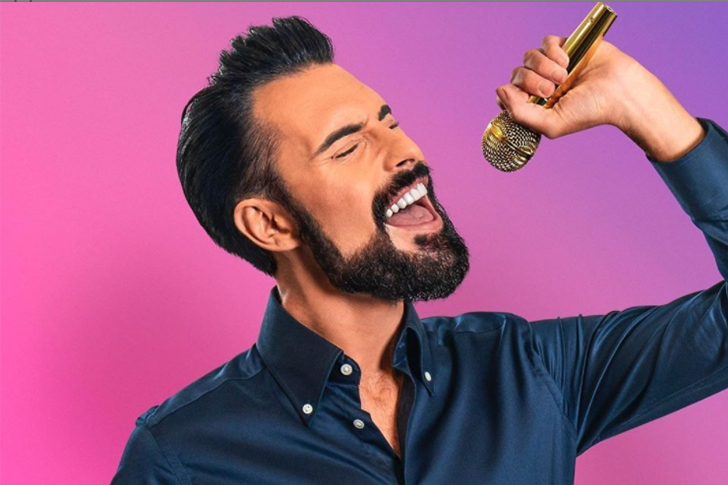 Rylan Clark-Neal is a famous British radio and TV presenter, as well as being a model and singer. His claim to fame was entering the show The X Factor, where he finished fifth. He displayed his high degree of singing and dancing capabilities in the talent show and garnered much-deserved attention. Rylan performed a dance version of Kissing You by Des'ree, which earned him a spot in the show, and he would, later on, perform songs such as Don't Cha by The Pussycat Dolls with Nicole Scherzinger. Subsequently, he entered Celebrity Big Brother 11, where he won the grand prize. After his successes with the shows, he would later present Big Brother's Bit on the Side, The Xtra Factor, and This Morning.
Rylan was born in 1988 in East London, as Ross Richard Clark-Neal, and he had his humble beginnings as a model when he was 16 years old. During those years, he'd later pick up the stage name Rylan.
 Liam Gallagher – William John Paul Gallagher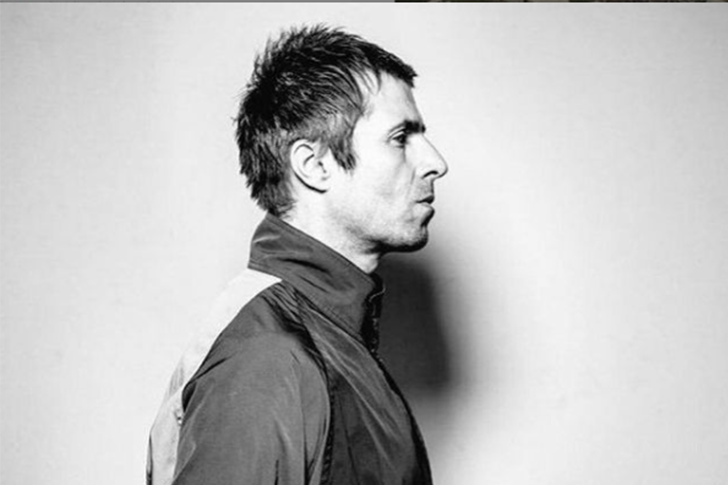 If the '60s had The Beatles, the '90s boasts of Oasis, storming the music scene back in 1991. Their brand of music was a clear-cut classic British rock backed up by an eccentric rock 'n' roll frontman by the name of Liam Gallagher. Music Tabloids often give them credit by comparing them to the greats such as the Sex Pistols and The Beatles. Oasis would be known for their widely popular albums, such as their debut album Definitely Maybe, which received much acclaim, and is considered to be one of the fastest-selling debut albums of all time. Moreover, it has been included in the dozens of "Greatest Albums of All Time" lists by various music critics.
Oasis's frontman Liam is a native of Manchester, and he was born in 1972 as William John Paul Gallagher. And those who are fans of the band know that due to a rocky relationship with his brother and bandmate, Noel Gallagher, Liam ventured off to his solo career and with the band Beady Eye.
Sting – Gordon Matthew Thomas Sumner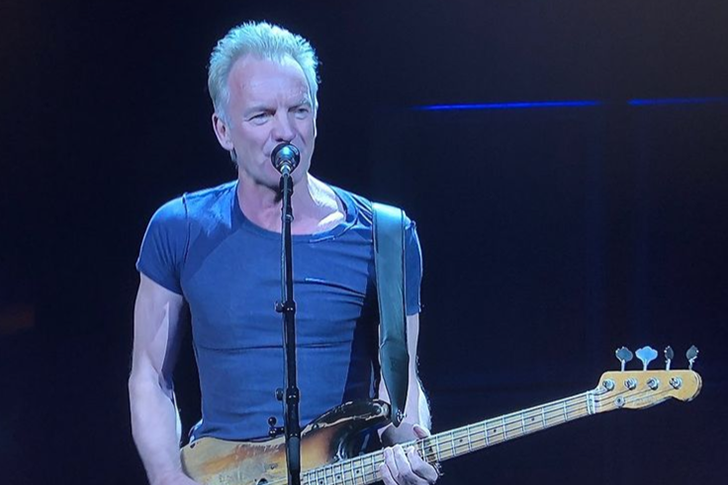 Sting is a distinguished musician and actor who's well known as the frontman, bassist, and primary songwriter of the prolific rock band The Police. The band rose to fame along with Sting back in the 1970s, and eventually, they parted ways in 1984. Sting then forged on with a solo act and his music displayed shades of jazz, reggae, rock, new-age, worldbeat, and even classical genre. Throughout his career, with the band and as a solo act, he has several accolades to his credit, including 17 Grammy Awards, three Brit Awards, an Emmy, and a Golden Globe. Moreover, he was nominated four times at the Academy Awards for Best Original Song.
Sting is a native of Northumberland, England and he was born in 1951 as Gordon Matthew Thomas Sumner. He earned the stage name Sting when he was a member of the band Phoenix Jazzmen, where he typically wore a black and yellow jumper, which made him look like a wasp.
 Tess Daly – Helen Elizabeth Daly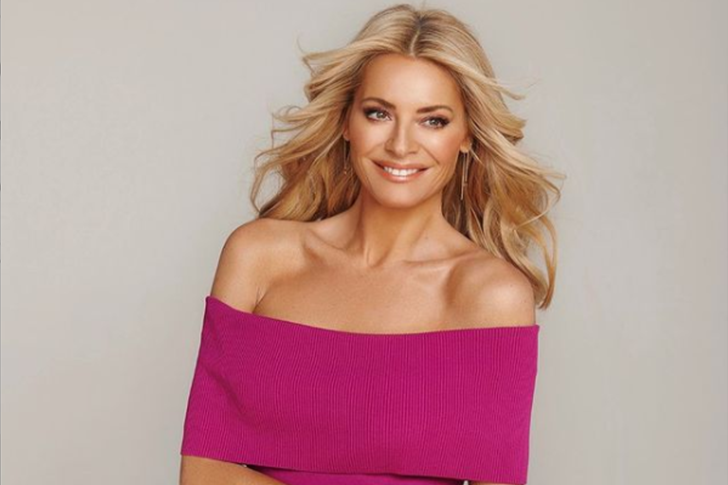 Tess Daly is a famous TV personality, a model, and a novelist. Most are familiar with her work in BBC One's Strictly Come Dancing, where she co-presents.
Tess's real name is Helen Elizabeth Daly, and she was born in 1969 at Stockport, Cheshire. During her younger years, she was scouted by a modeling agency outside of a local McDonald's while waiting for her sister. When she started modeling, she was asked by her agent to take up the name Tess since there was already a model by the name of Helen Daly. When she turned 18, she ventured off to Tokyo for her first pro modeling job. After her stint in Asia, she eventually moved back to Europe and eventually to the US. During that time, she also appeared in a couple of Duran Duran music videos.
Robson Green | Robson Golightly Green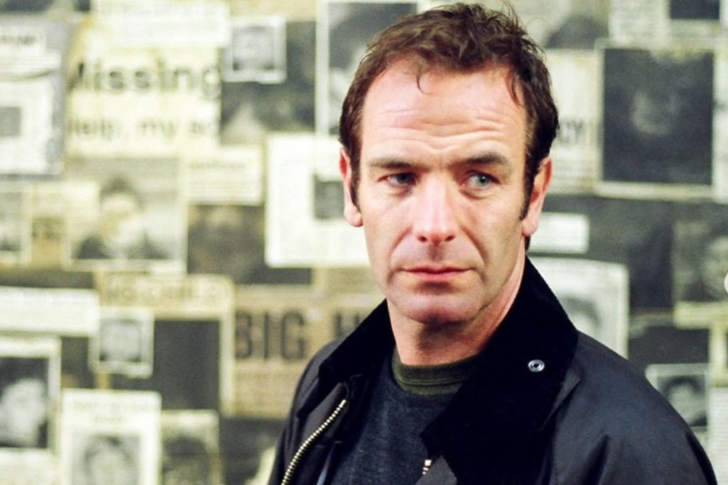 Born in Northumberland, Robson Golightly Green is one of the most well-known faces on British television. He is named after a North Eastern family tradition in which the oldest son is given a surname as a first name. His grandmother's maiden name was "Robson," and his great uncle's surname was "Golightly." Robson was determined to avoid working in the mines like his father and grandfather, and as a part of the Air Training Corps, he had two options: show business or the Royal Air Force.
Robson had his big start in the hospital drama Casualty in 1989, but his four-year stint on Soldier Soldier made him a prominent degree to TV viewers. When he linked up with his co-star Jerome Flynn in the mid-'90s, they scored number one for seven weeks with Unchained Melody. The team released three albums before breaking up in 1997 when Robson returned to acting, most recently in the film Trust.
Natalie Wood | Natalia Nikolaevna Zakharenko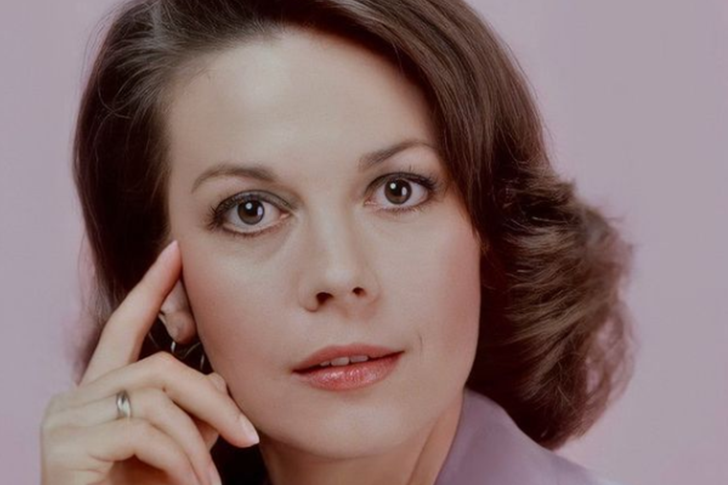 Born Natalia Nikolaevna Zakharenko, she landed her first film job at four with Happy Land. The dark-haired girl went on to star in several additional films. With her minor appearance as an orphan in the 1946 movie Tomorrow Is Forever, where she touched the hearts of spectators. Her breakthrough role in Miracle on 34th Street garnered her new fans. Wood rose to a degree of fame due to the film, which follows a young girl who questions the existence of Santa Claus.
Wood began filming Rebel Without a Cause, one of her most famous films, when she was 16. In 1961, Wood co-starred in Splendor in the Grass and West Side Story. After the 1969 comedy Bob and Carol and Ted and Alice, Wood returned to the big screen and took on a few acting roles. In 1976, the actress earned praise for her portrayal in a televised Tennessee Williams' Cat on a Hot Tin Roof. She then worked on her final picture, Brainstorm, after appearing in the 1980 comedy The Last Married Couple in America.
Audrey Hepburn | Audrey Kathleen Ruston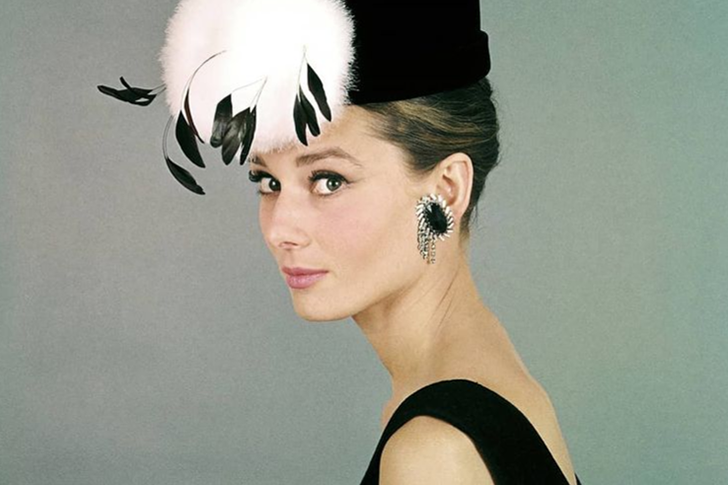 Audrey  Kathleen  Ruston, better known to millions of film fans as Audrey Hepburn, is Hollywood's most famous style icon. Hepburn made her stage debut in London in 1948 as a chorus girl in the musical High Button Shoes. Following the play, there were other minor roles on the British stage.
She started as a chorus girl in Sauce Tartare but played a significant role in Sauce Piquante. Hepburn made her movie debut in 1951's One Wild Oat, where she had an uncredited role. She later appeared in films such as Young Wives Tales and The Lavender Hill Mob. Hepburn then moved to New York at the age of 22 to star in the Broadway production of Gigi. Hollywood wooed Hepburn, and only two years later, Audrey took the globe by storm in the film Roman Holiday. She went on to play a variety of parts during the rest of the 1960s. Aside from her acting investments, she took her advocacy on behalf of children in her later years.
Woody Allen | Allen Stewart Konigsberg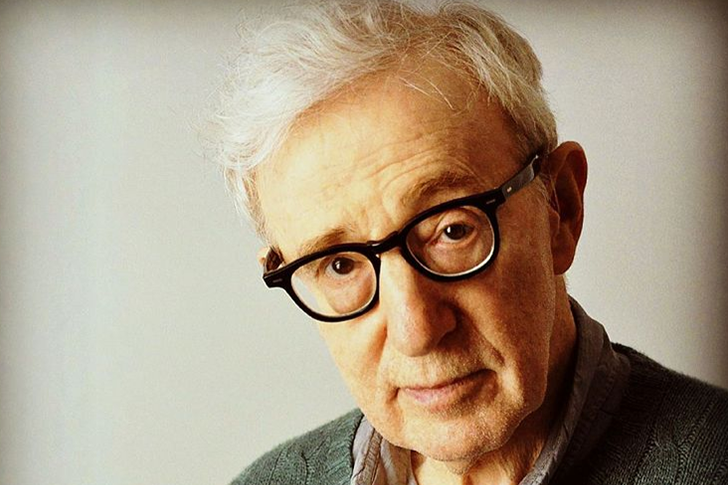 Born as Allen Steward Konigsberg, Woody Allen is best known for his romantic comedy films with elements of satire and slapstick. Allen was a prolific writer and director who acted in several of his plays and movies, including What's New, Pussycat? and Don't Drink the Water. He began his directorial premiere with What's Up, Tiger Lily? in 1966, and his career was propelled with his work in Take the Money and Run in 1969.
Allen's big break came in 1977 with Annie Hall, which he starred in, directed, and co-wrote, went on to win four Academy Awards. He released Manhattan in 1979, which would later serve as the setting for several of his subsequent films. He produced a mix of comedies and dramas during the next two decades, including 1982's A Midsummer Night's Sex Comedy. Allen started the new millennium with a succession of comedies that received mixed reviews, including Match Point in 2005, Vicky Cristina Barcelona in 2008, and Midnight in Paris in 2009. Given his film investments, Allen proved to be rightfully termed a genius over his long career.
Chevy Chase – Cornelius Crane Chase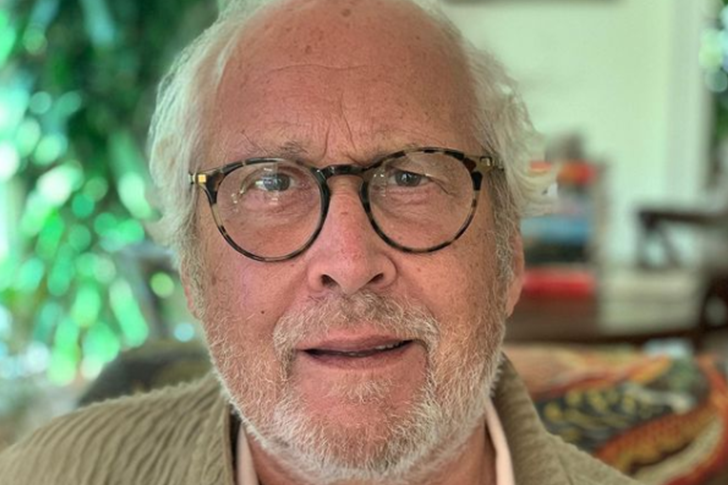 Chevy Chase is a well-known actor, comedian, and writer who was born into a prominent family, and he worked various jobs before he started acting. He first appeared in the iconic film National Lampoon, and he quickly gravitated into appearing in the hit comedy sketch show Saturday Night Live. Throughout his career, Chase appeared in several films, and he has won two nominations for a Golden Globe Award and three Primetime Emmy Awards.
Chevy has got quite an interesting real name. He was born Cornelius Crane Chase, and he got his name from the famous and traditional song 'The Ballad of Chevy Chase." It certainly is a mouthful, and we're relieved that he prefers to be called by his nickname "Chevy." Nonetheless, Chase continues to accumulate acting credits in film and television under his screen name, and his most recent appearance was in the 2020 film The Very Excellent Mr. Dundee.
Alan Alda – Alphonso d'Abruzzo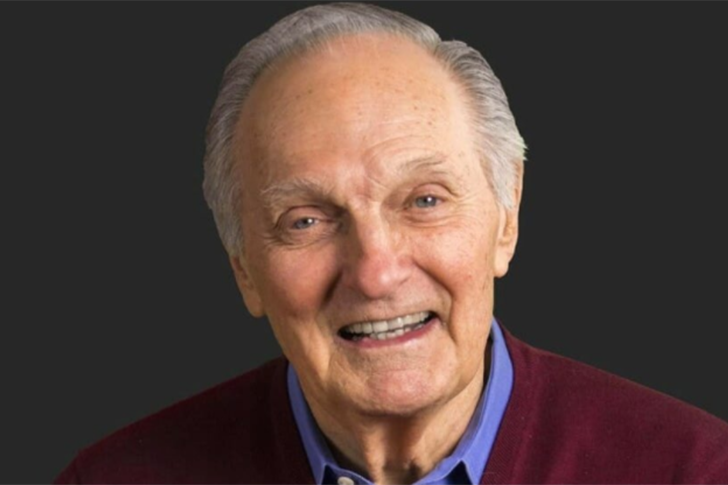 Alan Alda is a famous American actor and comedian. His real name is Alphonso d'Abruzzo, and it's certainly quite a mouthful compared to his screen name. Interestingly, his last name was put together by combining the first two letters of his first name and surname, which is AL + DA = Alda. We'd definitely have to commend him for simplifying his would-be screen name.
Alda is one of the most accomplished and celebrated comedians in the entertainment industry. He's a six-time Emmy and Golden Globe Award winner, and he's best known for playing the credit role of Hawkeye Pierce in the hit series M*A*S*H. He also appeared in a good number of films such as Crimes and Misdemeanors, Flirting with Disaster, and Bridge of Spies. Even though he's now 85 years old, he continues to appear in various television and film projects to this day.