Weirdly Funny Photographs of Our Favorite Celebrities
Celebrities are known for a lot of different things. However, none of them includes being known for ugly and unflattering photographs. With their glam teams and personal stylists, it's pretty hard to catch these celebs not dressed to the nines or wearing a bare-faced look out in public. However, just like ordinary people, celebrities can be caught off-guard too. When they skip the glitz and the glamour for a more laid back look, they can sometimes forget to maintain a certain degree of composure and poise. When that happens, some of the most unflattering takes of our favorite celebrities are born. It's embarrassing enough for ordinary people to have an unflattering shot, so imagine the horror of celebrities when a weird picture of them turns into international headlines or, better yet, a viral meme. And it happens more often than you think (credits to Hollywood paparazzi!) and it sure is funny! Here are some weirdly hilarious shots of your favorite celebrities to help you realize that despite being revered for their picture-perfect images, they are every bit human as the rest of us!
AU NATURALE
In your impression, she is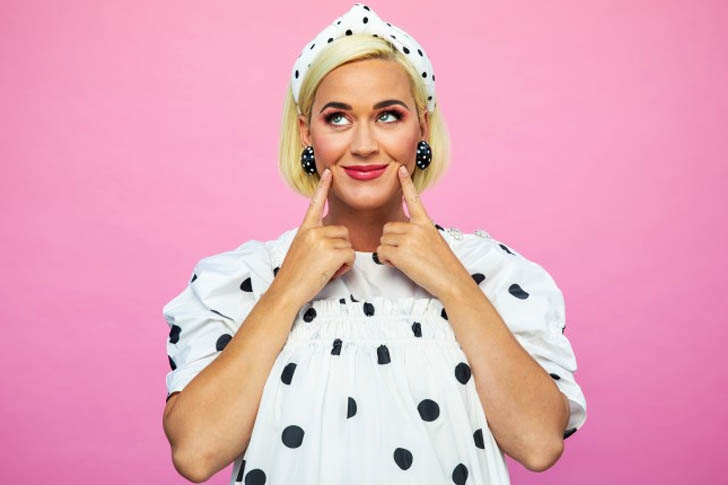 Actually, she is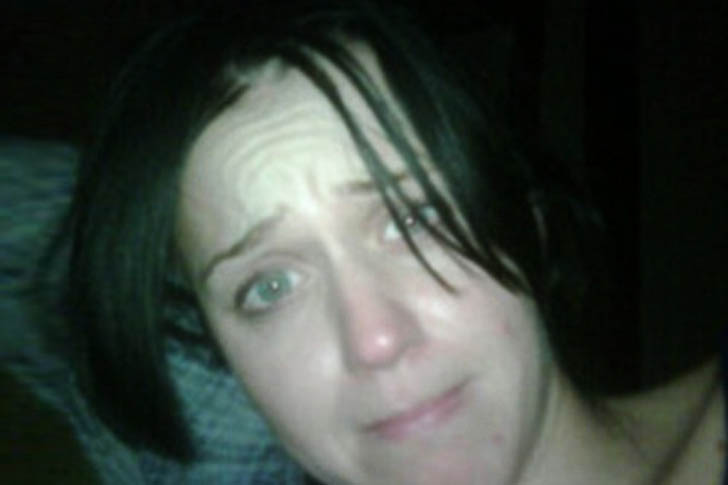 Celebrities, especially female celebrities, are known for their gorgeous and well put together makeup and outfits. However, just like most ladies, these gorgeous women get tired of the layers of foundation too. But as comfortable as that no-make-up look feels, it's not always the most flattering. The last thing any of these beautiful ladies want is for a photo of them bare-faced to be the object of a new internet meme. Don't get me wrong. These women are gorgeous with or without makeup. And we're certain that they can rock the all-natural look just as good as their full-on red carpet looks. But you know, a bad camera and a poor angle make a deadly combo for any celebrity.
Take singer Katy Perry, for example, whose fresh-out-of-bed look went viral in 2010. The photograph was shared, credits to her ex-husband Russell Brand. Although it's unclear whether this picture was taken before or after bedtime, one thing is for sure— Katy is unrecognizable without any makeup on. But she looks beautiful either way!
OOPS! SHE DID IT AGAIN!
In your impression, she is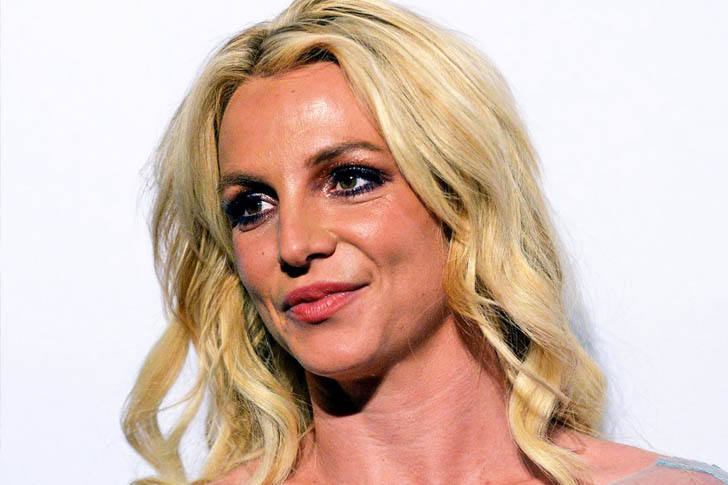 Actually, she is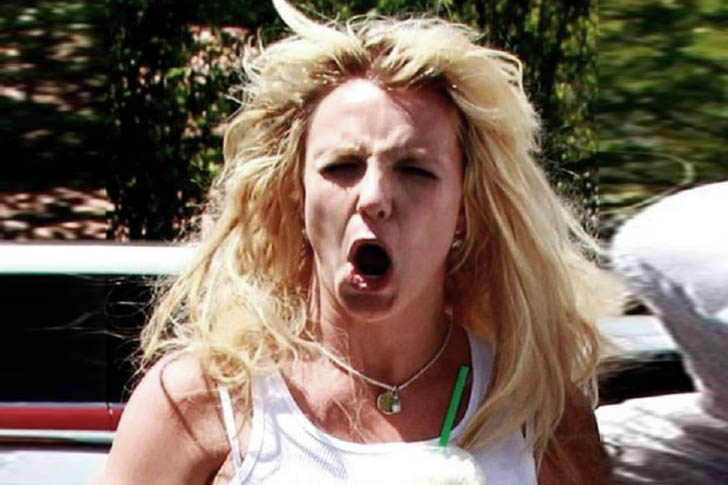 Being one of the world's biggest superstars surely has its perks. But of course, it also comes with a lot of pressure to look your absolute best all the time. Let's face it. Physical appearance is a necessary investment when you're a huge star. And no one in Hollywood has had a tougher time with the paparazzi than '90s superstar Britney Spears. Over the years, the paps have managed to capture some of the most interesting shots of the singer.
Take a look at this shot of Britney Spears while she's out trying to get her dose of caffeine. The singer and her team may have anticipated paparazzi, but I bet they never saw this shot coming. Poor Britney! I bet the last thing she wanted was an unflattering photo of her while she's out on her coffee run. But hey, we feel you, Ms. Spears! We've been there too!
SAY WHAT?!
In your impression, she is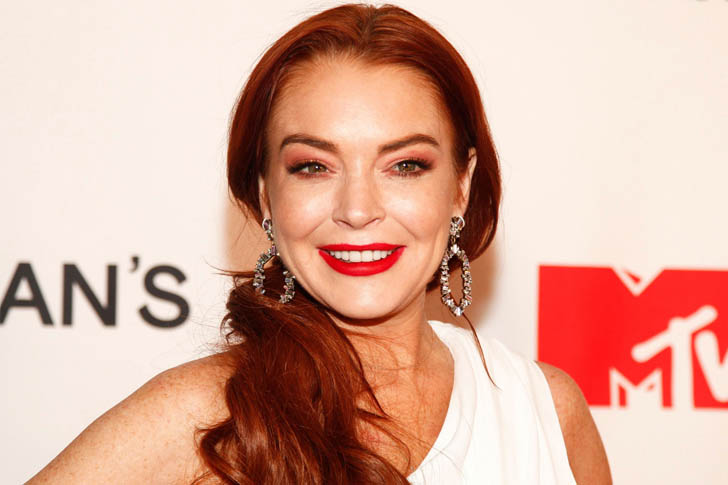 Actually, she is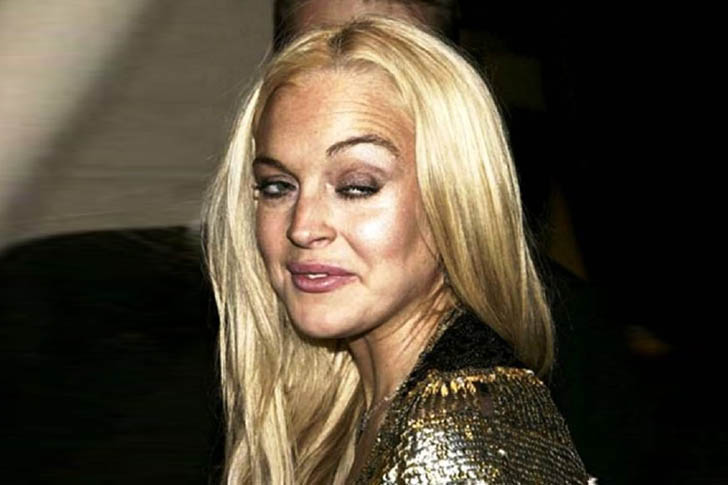 Much like Britney Spears, Lindsay Lohan has also had her fair share of struggles when it comes to candid paparazzi shots. The actress's life on and off-screen has always been a juicy topic for the media, which makes her a hot target for the most interesting candid shots. Although Lindsay has spent a lot on beauty investments and looks good almost always, there are still a couple of instances where the actress is caught in an unflattering angle.
Like this photo of her from a red carpet event, where she's clearly prepared for the occasion with her glamorous makeup look and chic outfit. Yet somehow, the person behind the camera was able to perfectly time his/her shot of Lindsay saying something mid-sentence. We love Lindsay Lohan, but this shot of her would make a good meme, don't you think?
CINDERELLA MOMENT
In your impression, she is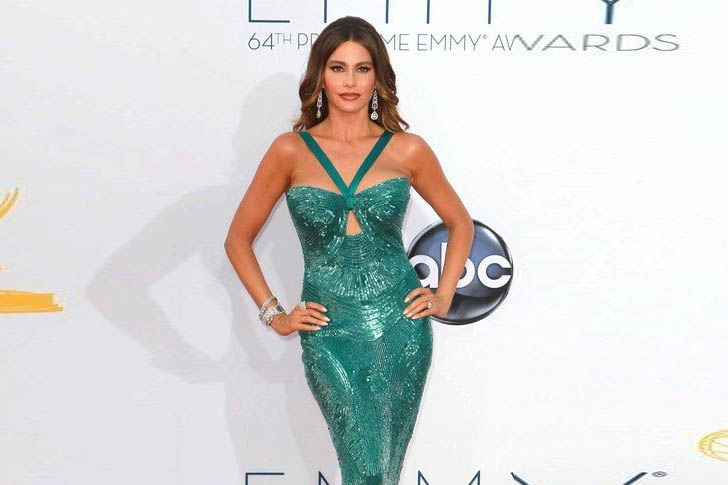 Actually, she is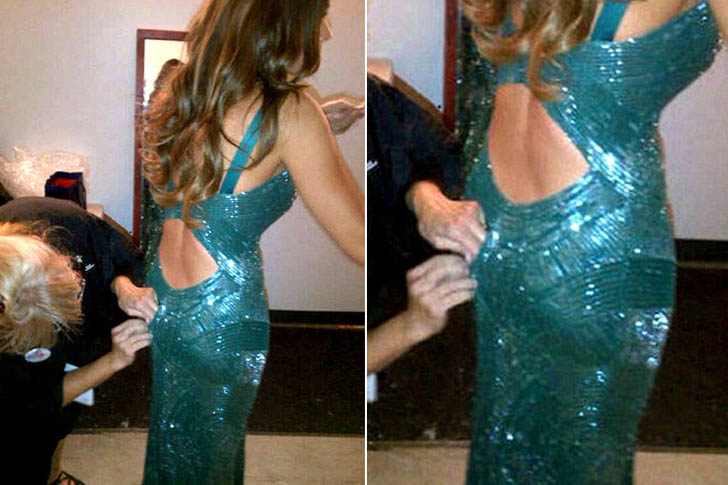 For many of us, being in a Hollywood red carpet event sounds like a distant dream. It may sound and look exciting from the outside, but we bet there's a lot of stress and commotion happening behind the scenes. And Sofia Vergara seems to know this all too well.
The actress was snapped having her a semi Cinderella moment when her sparkly blue gown underwent a few repairs just moments before she hits the carpet. Now, some of us may have had a similar experience with clothes in the past, but imagine being anxious about a possible wardrobe malfunction when you're being photographed left and right in a prestigious awards ceremony. The whole situation spells out stress, but it's a good thing Sofia is a pro when it comes to strutting in the red carpet. This just goes to show that a styling team is a worthy investment for Hollywood celebrities.
MEME WORTHY
In your impression, she is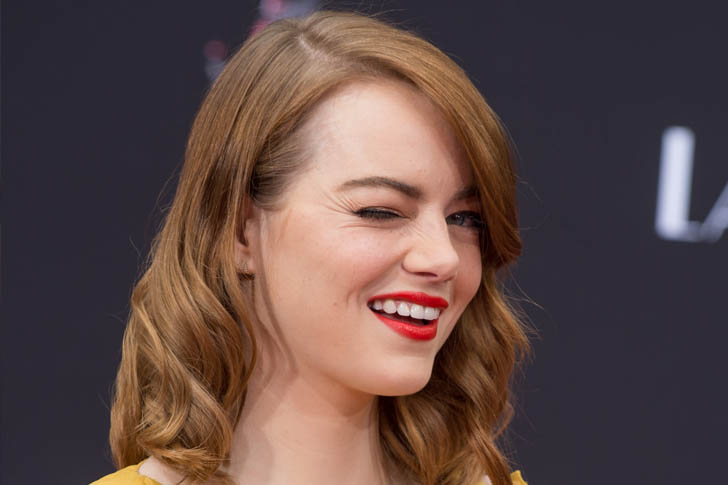 Actually, she is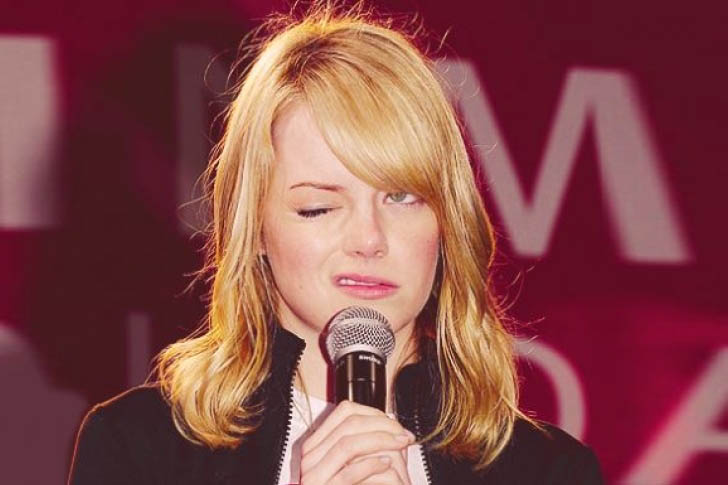 I guess it's pretty safe to say that Emma Stone is one of the most loved celebrities today. She was able to win over millions of fans for her quirks and charm on-screen. Just like any other celebs, Emma also puts down investment money to look her best, but what makes her even more lovable off-screen is the fact that she also doesn't shy away from looking silly.
As proof of her antics, here's a photograph of her seemingly conducting a talk or stage interview while giving the audience a quick wink. The picture is so perfectly timed that Emma's facial expression could make a worthy internet meme. I don't know about any of you, but this photo is definitely meme-worthy to me.
ONSTAGE OOPSIES
In your impression, she is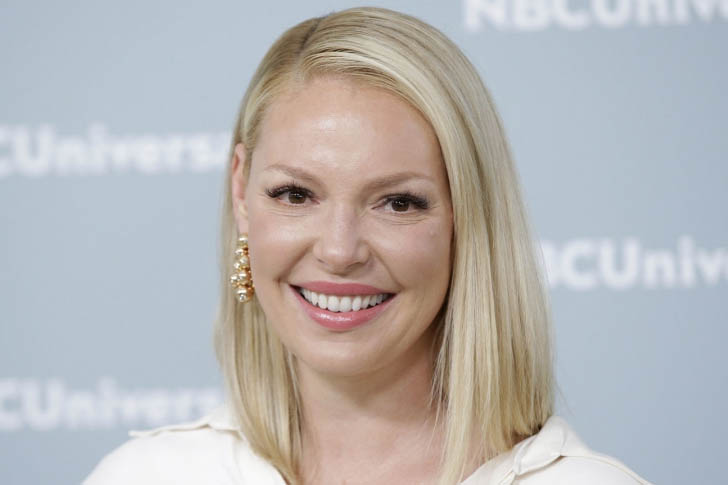 Actually, she is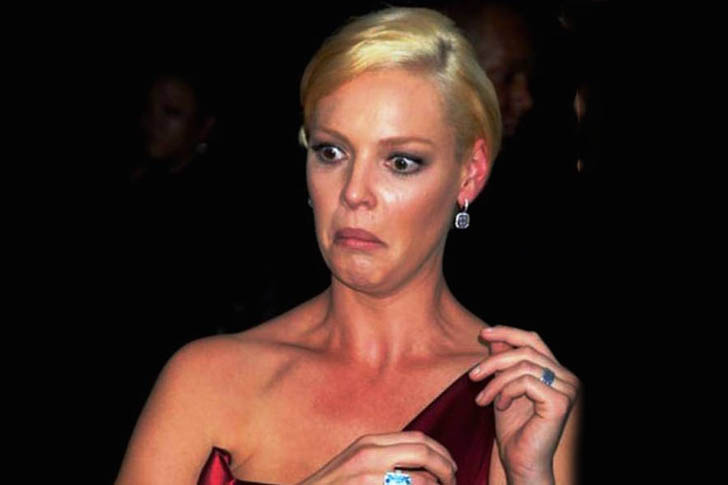 When you're a celebrity about to walk the red carpet or receive an award on stage, the last thing that you would want is for your dress to start slipping— especially when there's all this excitement and electricity running through everyone's mind.
Unfortunately for Grey's Anatomy actress Katherine Heigl, she had to go through the struggle of holding her dress in place while she accepts an award at the ShoWest Motion Picture Awards. The actress was about to make her acceptance speech when the sleeve of her dress started to slip. But thanks to her grace and quick thinking, the actress was able to pull through the whole situation. However, the entire thing will forever be in people's memories as there were tons of cameras focused on her that day. Thanks to them, this moment has been immortalized forever.
ICECREAM BREAK
In your impression, she is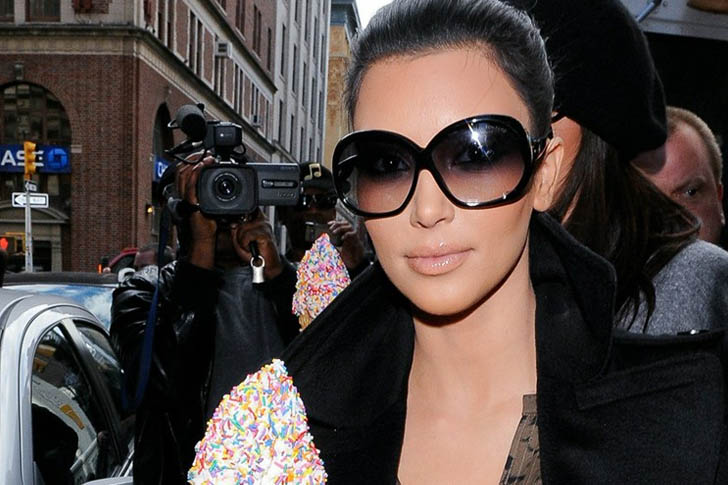 Actually, she is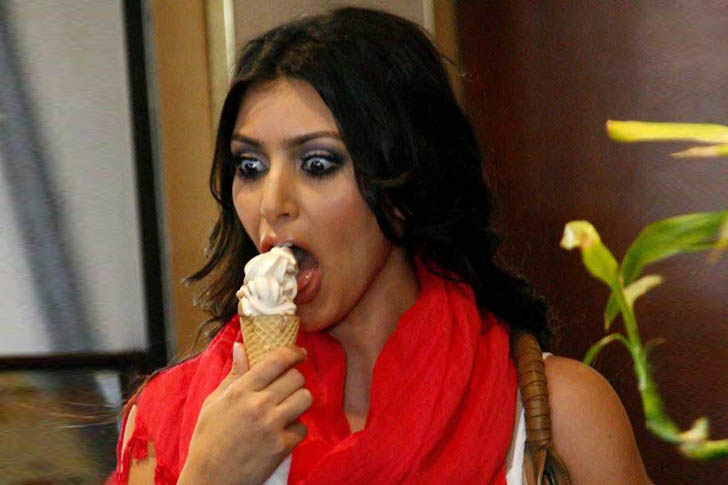 The Kardashian sisters are known to be big fans of healthy lifestyle investments. The sisters are often seen and filmed eating only the healthiest salad bowls in Los Angeles. However, every once in a while, they also indulge themselves with sweat treats that may not be considered healthy.
Take this shot of Kim gulping down this yummy ice cream, for example. Although it's quite funny to see one of the sexiest women in Hollywood devour ice cream like this, you've got to admit that only Kim K can make eating an ice cream cone look this good. I bet if we stuck with the same diet and regimen as these ladies, we'd be as excited to eat ice cream as Kim in this photo. It definitely made me want to storm my nearest supermarket to get myself some ice cream.
DAMSEL IN DISTRESS
In your impression, she is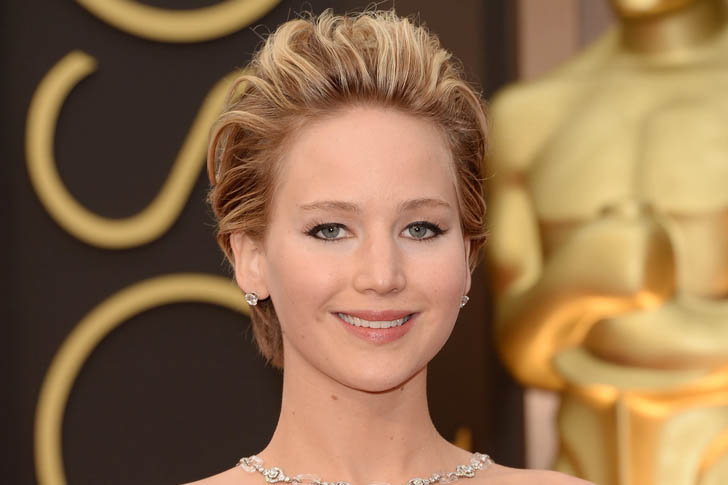 Actually, she is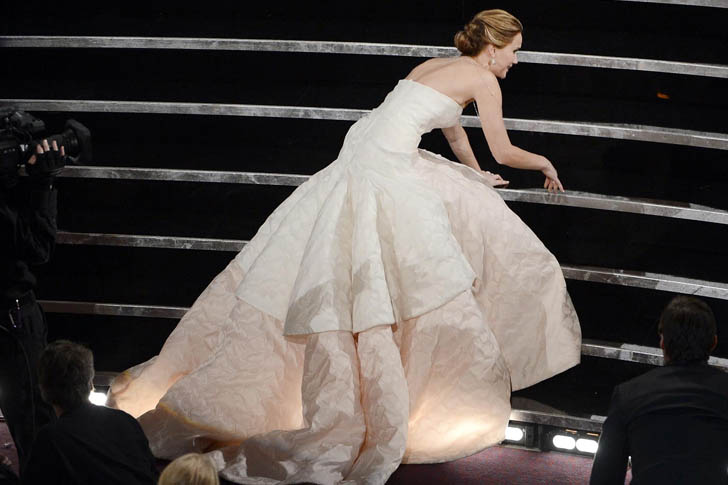 An Academy Award is, without a doubt, the most coveted award in Hollywood to date. I bet every single actor has fantasized about the time when their names would follow the words "and the Oscar goes to…" It probably happened to Jennifer Lawrence too. Although she did end up taking home the Oscar, Jen's big moment probably unfolded a little differently in her head. The moment in question happened during the 2013 Oscars when Jennifer Lawrence won her first Academy for her role in the film Silver Linings Playbook.
It was surely a moment to remember for two reasons: one being that it was Jen's first Academy win, and second because just moments before getting her hands on her trophy, she tripped on her Dior dress and fell on the stairs. We admire her grace and humor in handling the whole situation, though, but who knew that her Dior investment would cause her such a moment!
MILLION DOLLAR SELFIE
In your impression, he is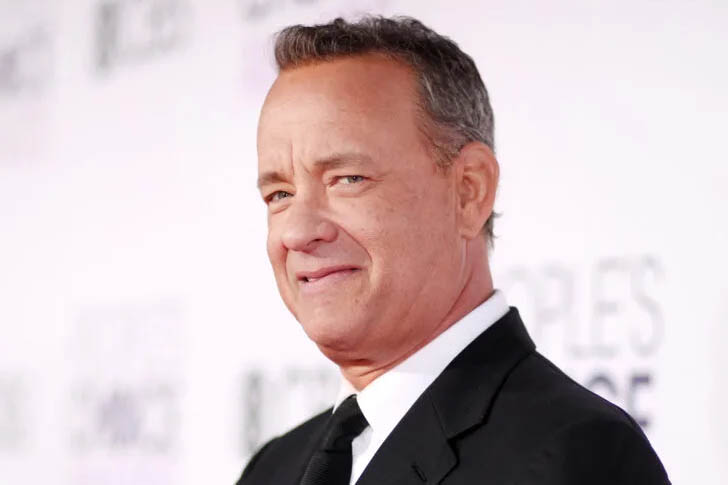 Actually, he is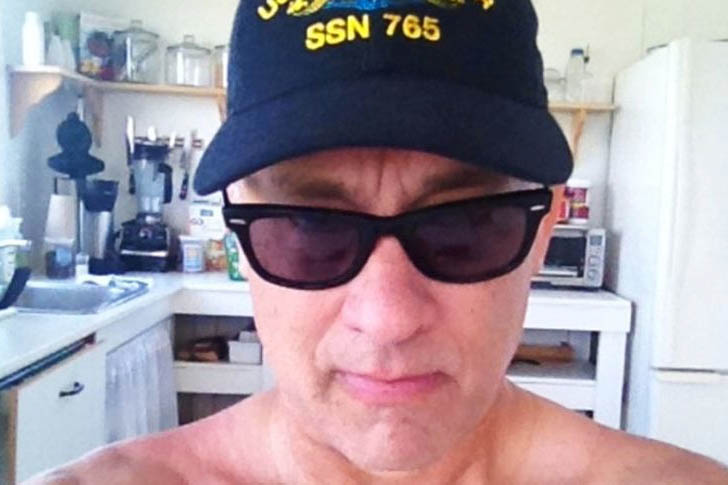 Actor Tom Hanks may be a multi-talented actor with multiple investments, but if there's one thing he can't do, it's probably figuring out how the internet works.
Take a look at this selfie the actor posted just a few years back. It's pretty harmless and not as embarrassing, but it does shed light on how detached their generation is with the internet. It is quite adorable, though, as it kind of reminds us of our parents. It may be funny, but I say Tom Hanks should keep giving his fans updates on his life like this. Who knows, he may get better in using the internet, given some time. I mean, we've been through the cringy selfie stage once in our lives, it's just that actors like Hanks are just getting used to it.
THAT'S NOT A CUTE ANGLE!
In your impression, she is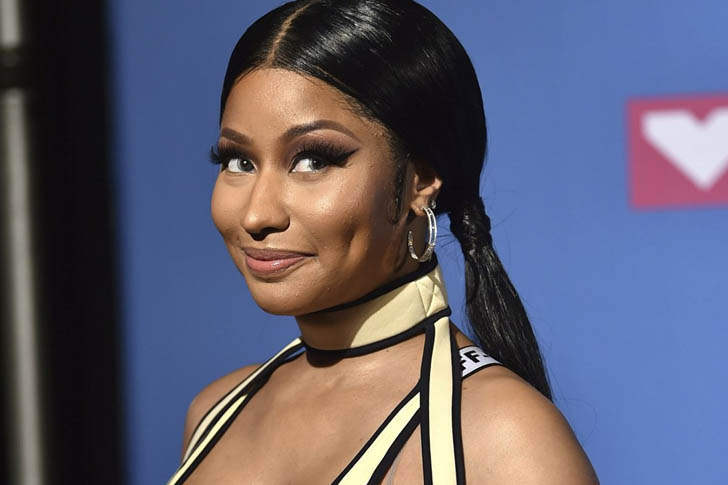 Actually, she is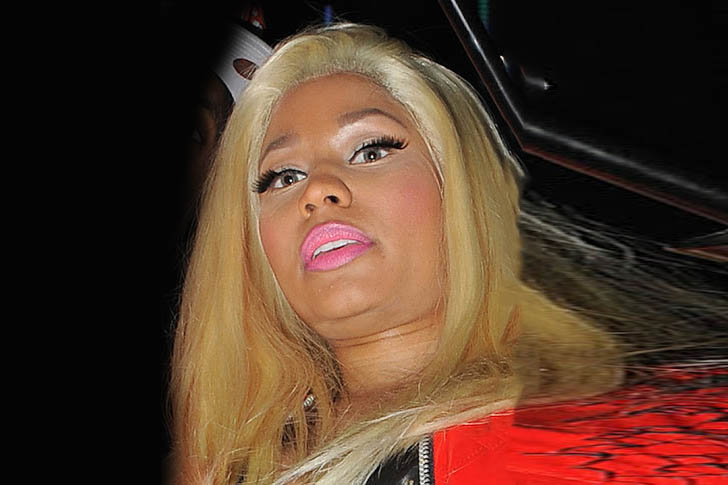 Nicki Minaj is easily one of the fiercest rappers out there today. She is even given credit for being the "Queen of Rap": a title does not come without pressure. For years, Nicki has made countless investments in the field of fashion so that she can look her absolute best whenever she has to appear on important events or for when she is slaying on stage. However, Nicki has had her share of mishaps in the past.
Like this selfie, which she took with a friend. You can clearly see that Nicki was not very prepared and therefore was not able to look her best in the picture. But that's okay! They are just people after all, so they are allowed a few bad photos taken from the wrong angle.
LEO THE FRUIT SALAD
In your impression, he is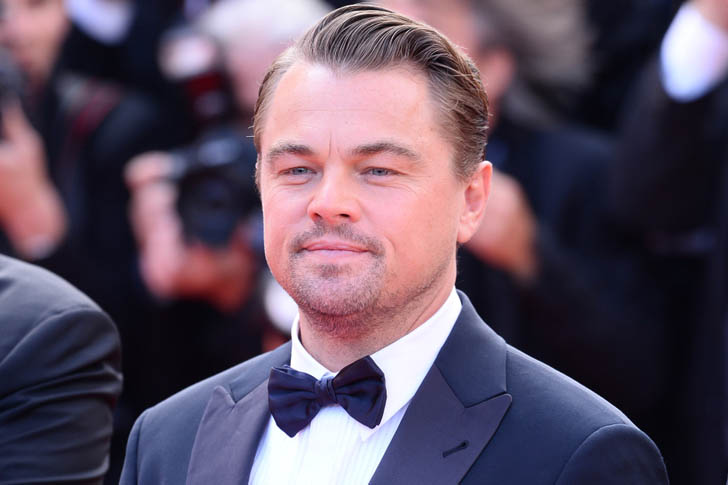 Actually, he is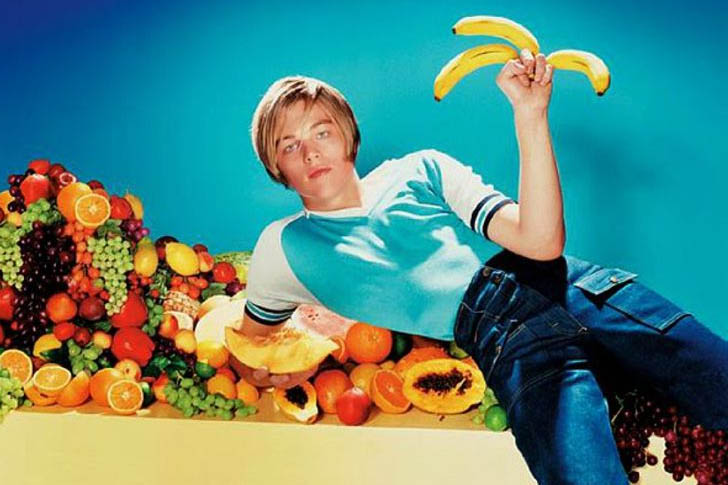 We all have embarrassing photos of our childhood, right? And even the rich and the famous aren't exempted from this.
Just take a look at this rather colorful photograph of Leonardo DiCaprio from when he was still a teenager. It may look okay at first, but it gets weirder and funnier the more you look at it. I mean, whose bright idea was it to have this handsome young man pose in front of a cornucopia of fruits? Not that it's bad to use fruits as a visual enhancer in photoshoots, but really? That much fruit? Good thing Leo has come a long way from his "fruit salad" days. With Leo's fame, fortune, and investments today, I'm guessing it would be pretty hard to convince him to do a silly pose like this ever again.
ANGWY TYRA!
In your impression, she is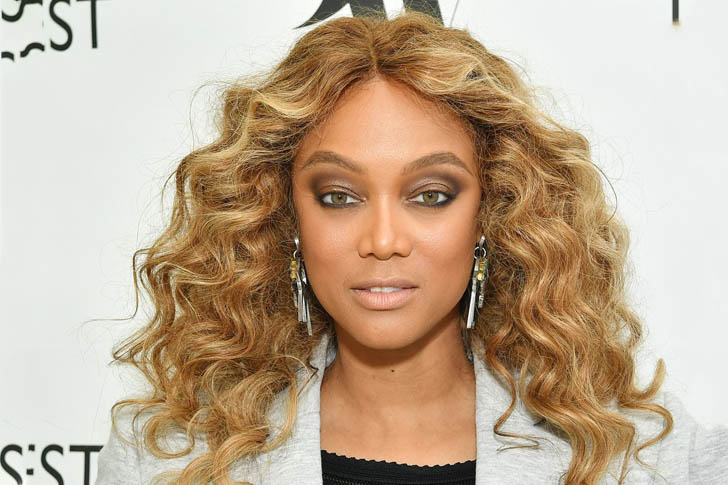 Actually, she is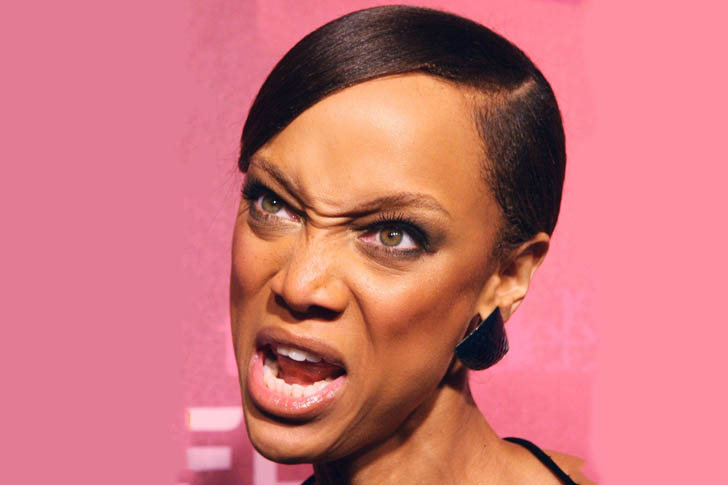 Tyra Banks is more than just a multi-million dollar model. She is also a successful talk show host and entrepreneur who won the hearts of millions across the globe for being her jolly and charming self, which is why it's kind of hard to imagine the former Victoria's Secret model getting angry.
Good thing we have this classic candid photo of her to help us visualize how the model would look like if she were ever to be mad on live TV. Now we're not entirely sure if she was indeed angry at the exact moment this picture was taken, but she certainly does not look amused. But even in her most unflattering shot, Tyra still managed to look better than most of us ever will. I guess you could say that her beauty investments worked like magic.
SMILE FOR THE CAMERA
In your impression, she is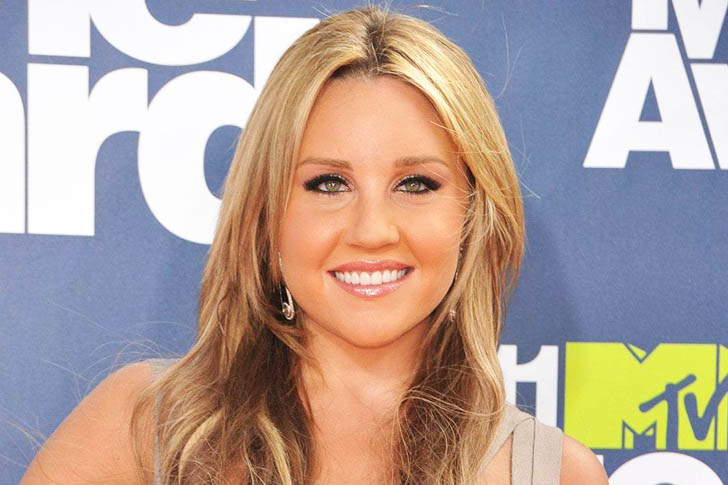 Actually, she is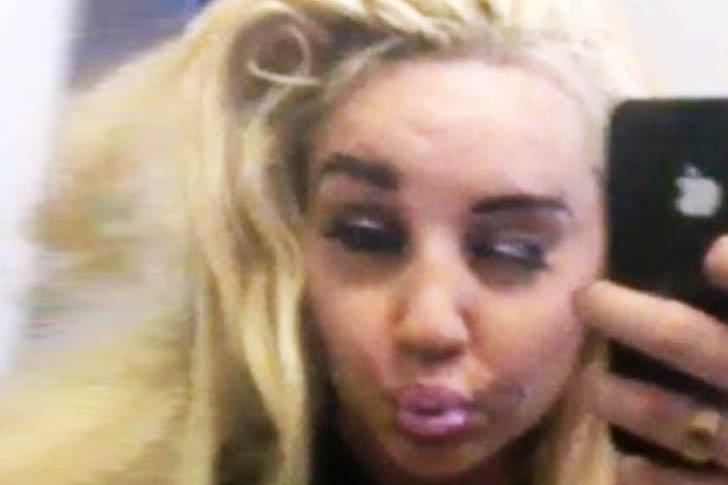 It's no secret that Amada Bynes has had quite a relationship with the media over the past few years. In the early years of her career, the press gushed over little Amanda but somehow turned against her over the years. Good thing Amanda learned to be strong, and she overcame the issues along the way.
Still, even though she has made healthy investments and has had good progress, we can't help but look back at some of her unforgettable moments— just like this mirror selfie, which the actress took back in the day. It's kind of hard to tell what she was trying to accomplish by posting this selfie on Twitter. But hey, maybe she was just having fun with herself. Let's just hope she's able to make better makeup choices these days.
LET IT OUT
In your impression, she is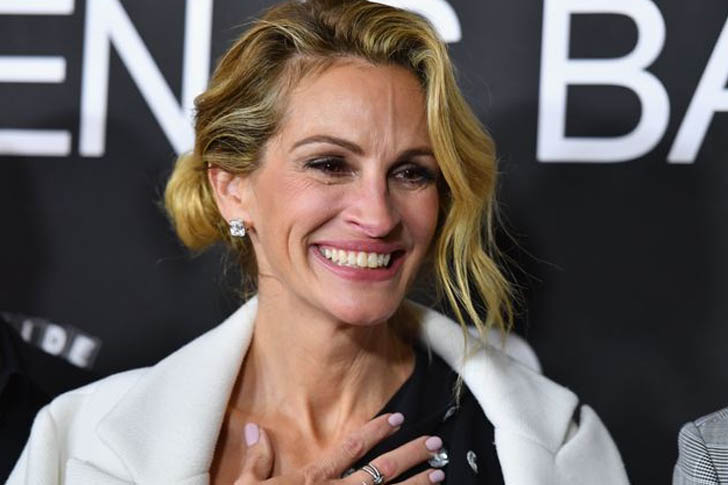 Actually, she is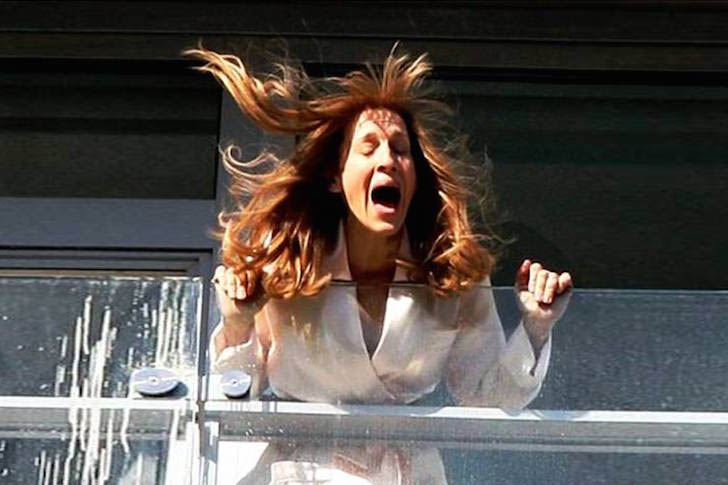 It's hard to imagine, but we're sure that the pressure of being famous can sometimes get too overwhelming. So it's pretty normal for celebrities to lose their cool every now and then. And Julia Roberts definitely does not hold back when it comes to letting her emotions out.
The actress was once photographed, letting out what seems to be a big scream right outside a hotel balcony. And it's not just a celebrity thing, every single one of us had, at some point, let out a massive scream just to pour all our frustrations out. The only difference is, we don't get photographed doing it. At least Julia has made some pretty good beauty investments. That way, she still looks fabulous, even in the middle of a good scream.
IT'S NATURE CALLING
In your impression, she is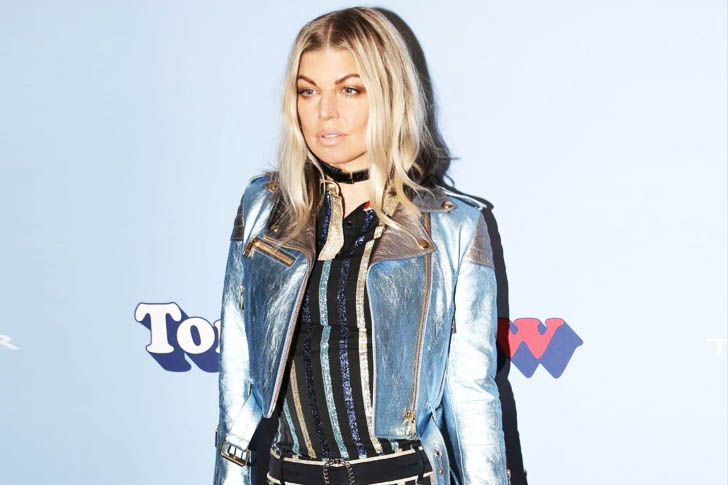 Actually, she is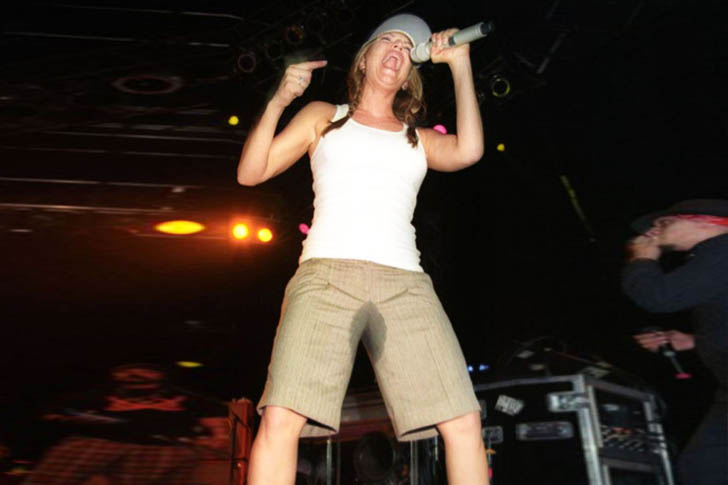 If you're a singer and performer, what's the worst thing that you imagine could happen to you if you were performing on stage? If your answer is accidentally peeing your pants, then you might want to call Fergie to get some tips on how to overcome such a situation.
The singer, unfortunately, had the bad luck of not being able to hold her bladder while she was in the middle of a performance with The Black Eyed Peas. The unfortunate event took place at their concert in 2005, and Fergie has chosen to forget about it for quite some time. Recently though, she briefly opened up about it and even called the experience the most unattractive experience of her life. I'm guessing it's all good, though, since she is now a multi-million dollar talent with a fat paycheck and multiple investments to her name— those early moments in her career surely paid-off.
BLEGH!
In your impression, she is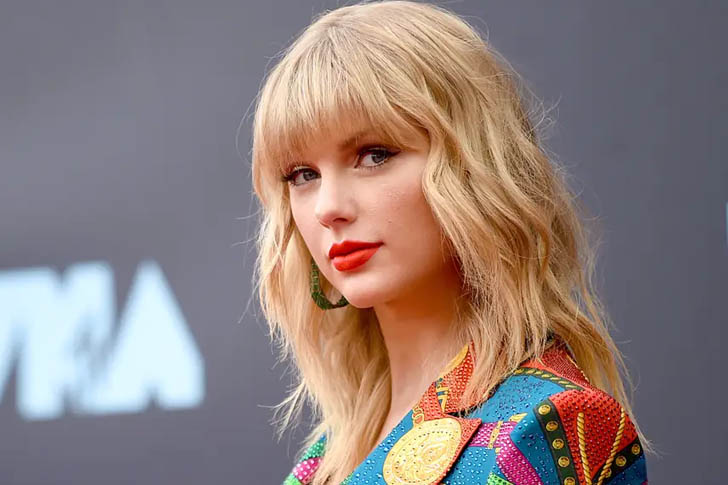 Actually, she is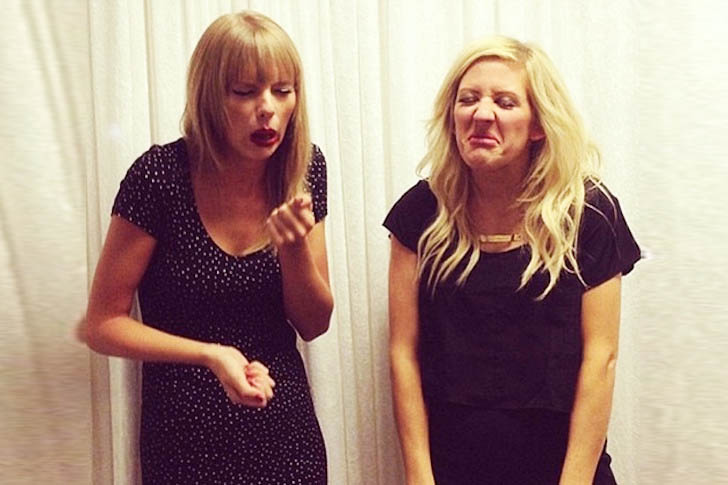 One thing fans love about Taylor Swift apart from her lyrical and singing prowess is her ability to make fun of herself. I guess you could even say that she is quite relatable to a certain degree. Another thing people love about her is that she usually brings in other famous celebrities to participate in her antics.
As you can see in this photo, Taylor is joined by fellow singer Ellie Goulding in what seems to be a sour-face showdown. Now we don't know what these two were up to before this picture was snapped, but they seem to be in the middle of tasting a very sour food. If that's the case, who do you think made the better sour-face?
SILLY CLOONEY
In your impression, he is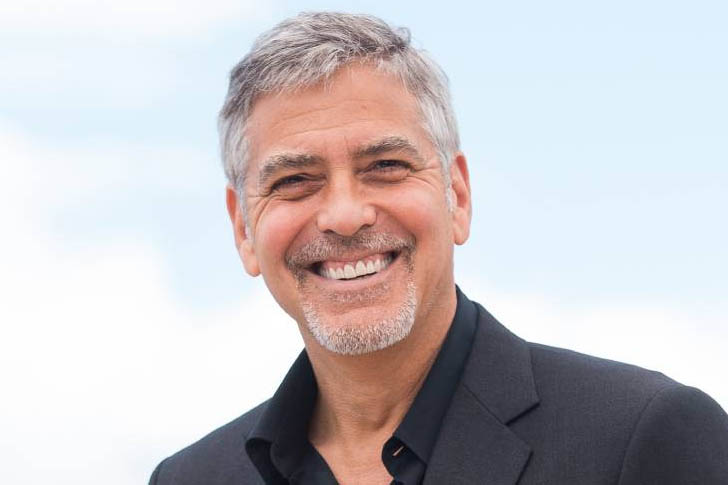 Actually, he is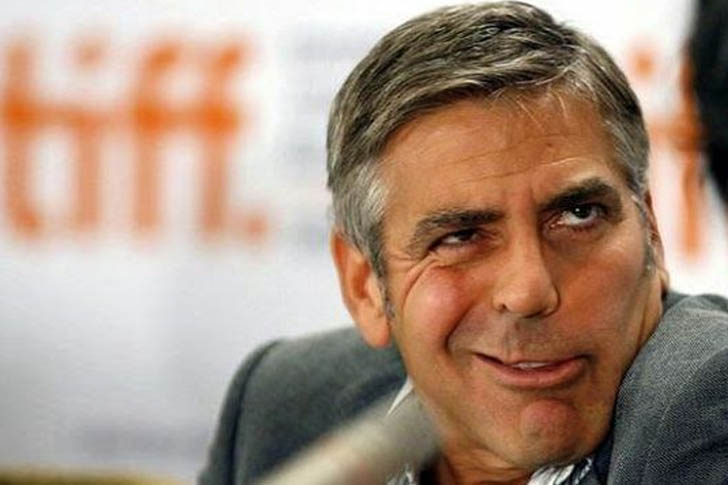 Fans of actor George Clooney would know that the actor is a charming but pretty serious man. He is definitely charismatic, but his inner diplomat always seems to shine through. So in the rare instances where George is anything but serious, it's good to have a camera to capture the moment.
This is why it was such a good idea to have a camera pointed and ready to shoot whatever George was doing in a press conference. The results are definitely funny, with George doing a silly face. Now everybody is able to see a rather rare sight of George Clooney. We're sure that George has some degree of silliness to him apart from the usual diplomatic actor we always see on-screen, but it's nice to have evidence to remind all of us that actors are people with many sides to them too!
I HAD ENOUGH!
In your impression, he is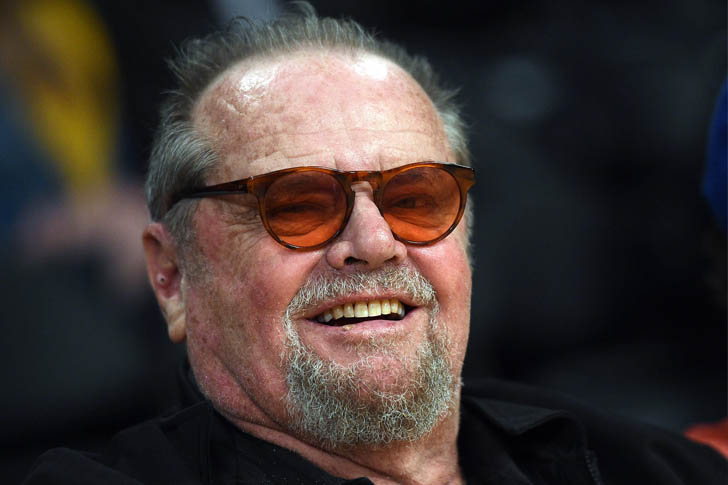 Actually, he is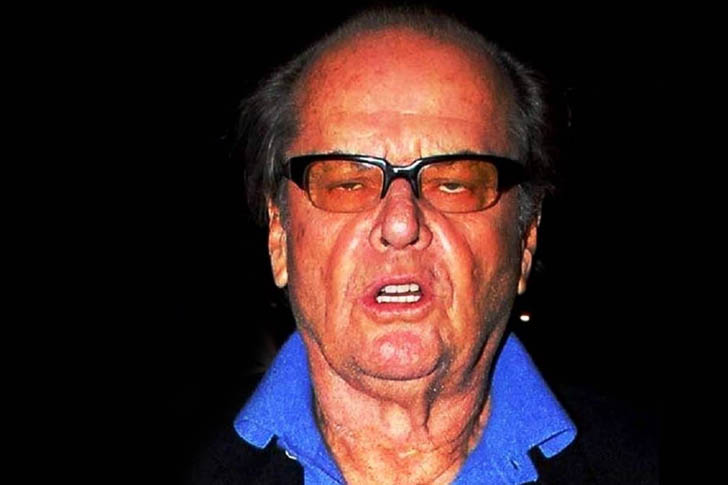 Jack Nicholson is a well-dignified man in Hollywood, so it's quite rare to see him lose his cool or get impatient. Because of that, his image can get a little intimidating. So to see a funny photograph of the actor softens the very imposing vibes that he gives off.
Take, for example, this photo of the actor, giving the cameras a very fed-up expression. It surely is a rare moment to witness Jack Nicholson having a bit of a diva moment, but we definitely love the humor in it! What makes this photo even funnier is that we can all relate to it to a certain degree. We've all that moment where we got so fed-up with someone or something that there was really nothing left to do but let out a deep sigh and make a face like Jack is doing in this photo. This is undoubtedly one for the books!
OH NO, SHE DIDN'T!
In your impression, she is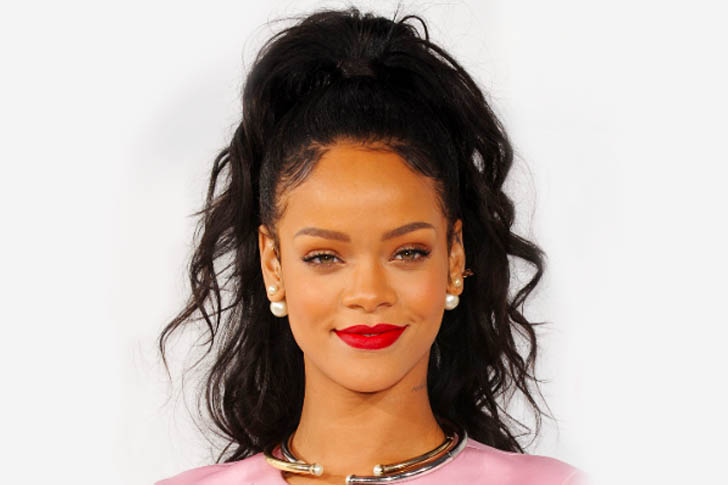 Actually, she is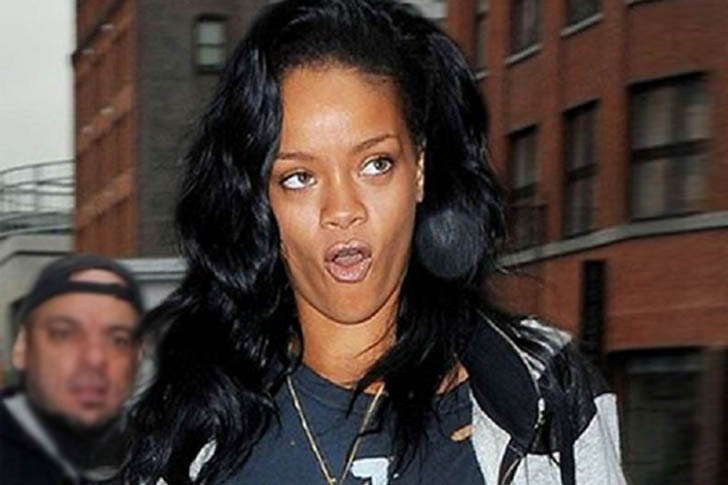 When we think of Rihanna, we usually think of killer outfits, stylish poses, glamorous makeup, and so much more. We seldom associate her with poorly coordinated ensembles and badly shot candid photos. So when paparazzi shots of her not being prepared in front of the camera hit the internet, you best believe people are going to have a field day over it.
That was the case with this image of the global pop star. It's only one of the many paparazzi shots of her, but it's so funny we can't help but dwell on it. As you can observe in the photo, the singer seemed to have just stepped out of her car and into a busy street full of paparazzi. So it's no wonder that the singer seemed surprised and a little bit out of place. We don't blame her, though. If we were in Rihanna's shoes, we would probably make a worse face than her. Good thing she's made some wise beauty investments to help her look good despite getting caught off-guard!
LET'S GO TO THE BEACH!
In your impression, he is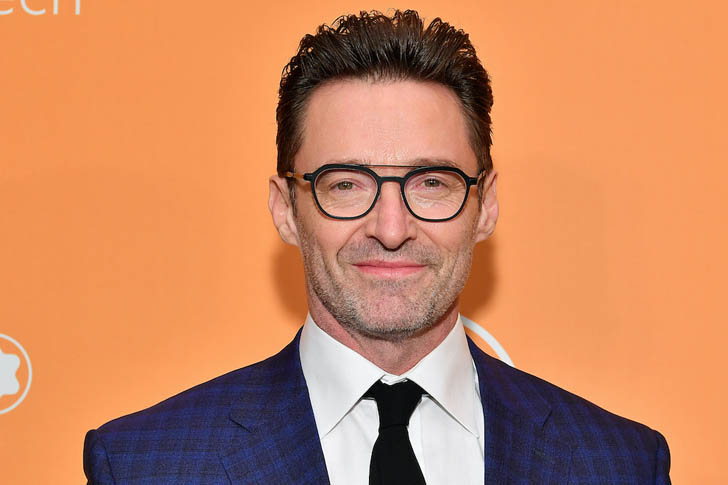 Actually, he is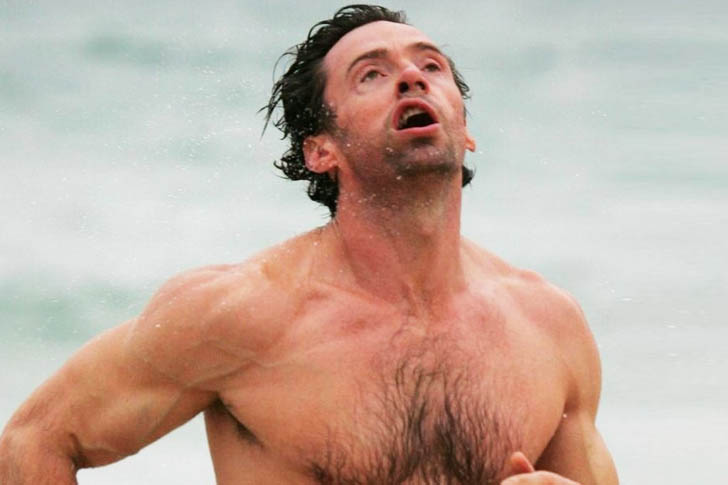 Going to the beach is always a good idea, isn't it? Well, Hugh Jackman seems to think so. Just like the rest of us, Hugh Jackman also needs a little dose of vitamin sea from time to time. What sets us mere humans apart from this on-screen superhero is that he gets followed by cameras even on his days off.
But instead of getting a nice shot of the Australian actor emerging out of the water gracefully, the paparazzi gave us this rather funny image of Hugh shaking off the excess water and sand from his recent swim. We have to say though, the picture is definitely meme-worthy, but we can only imagine the shock Hugh felt when he saw this picture of his circulating on the internet. I bet he wished he has more privacy, but as we all know, privacy is an expensive investment in Hollywood.
YOU GOT SOMETHING ON YOUR TEETH
In your impression, she is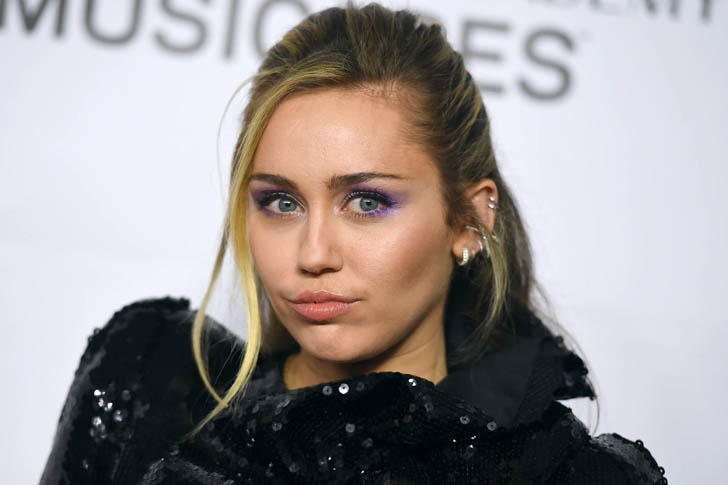 Actually, she is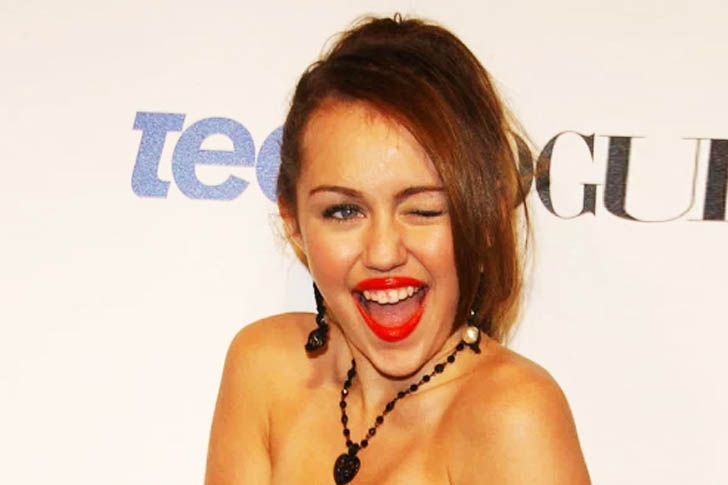 Whatever the occasion is and whether you're famous or not, it is always embarrassing to have something on your teeth. This definitely happens to the best of us, but it's especially uncomfortable when you are photographed with something weird between your teeth while you are strutting down the red carpet. Something similar happened to young Miley Cyrus when she was posing for photos at a red carpet event.
The actress was obviously looking beautiful, but what she didn't notice is that her bold red lipstick somehow took a stroll out of her lips and into her teeth. Worst part? The cameras were there to capture it. Now, Miley has to live with that image of her forever. This is why having a glam team on the carpet is a worthy investment.
CAGEY CAGE
In your impression, she is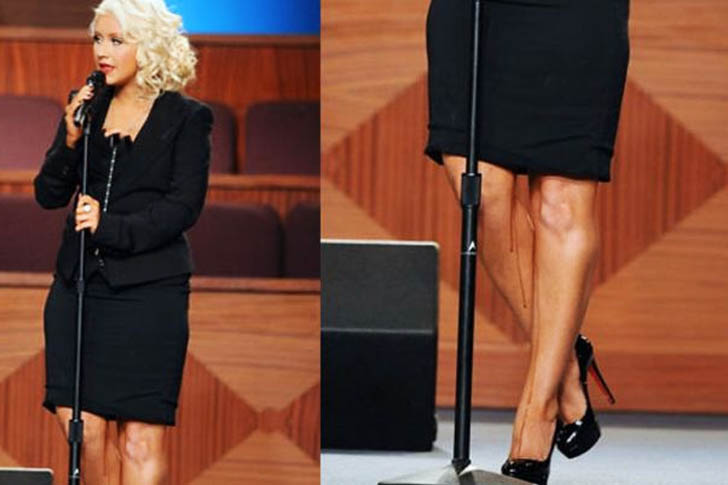 Actually, she is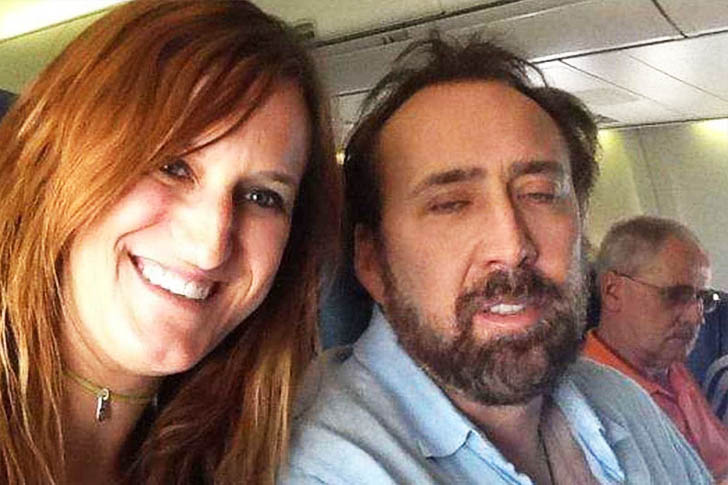 Nicolas Cage is one of the major superstars of our time. No one can forget his face. It's timeless. There's a degree of uniqueness to Nic that is compelling to both his fans and his haters. And you can't deny the fact that the American actor and filmmaker has immense talent to boot. Movie buffs, whether hardcore cinephiles or the regular moviegoers, know that Nic is an award-winning actor, having won an Academy Award, a Screen Actors Guild Award, and a Golden Globe.
In this photo, however, one of those unprepared selfie captures shows Nic in a very unflattering light. Not the superstar that he looks like. The red-haired woman in charge of the camera took the Leaving Las Vegas star by surprise, and so it's not a shock that Nic looks like a cross between half-asleep and royally pissed. Either way, it's funny. But it's Nic Cage, people! Even if he looks disheveled, we can't help but be starstruck!
BRAD YOUTHFUL PITT
In your impression, he is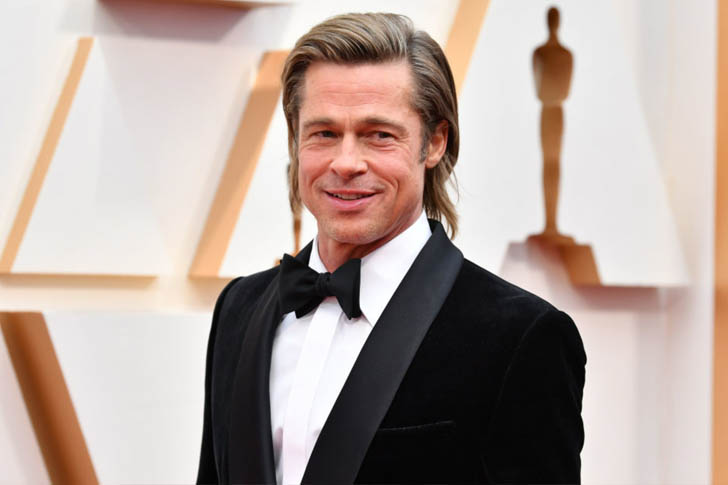 Actually, he is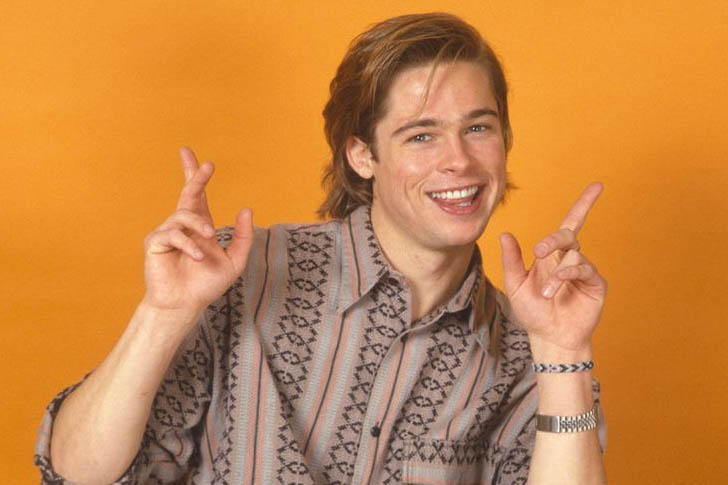 Brad Pitt is now 56 and still looking great. In fact, the famous star is aging gracefully. Give credit to his genes and Hollywood-wealthy lifestyle. But the American actor is not just handsome—the guy is also a serious actor, as evidenced by the multiple awards that recognize his craft: from an Oscar Award to an Emmy award.
The Once Upon a Time In Hollywood star, however, has his share of embarrassing photos from his youth that surfaced on the internet. One of those is this one, with his tongue making a peek, and both his hands raised and making an incomprehensible symbol of some sort. He's not ugly here. But with that goofball pose and facial expression, it seems like a far cry from the Brad we've gotten used to seeing on-screen!
TOM CRUISE FROM THE PAST
In your impression, he is


Actually, he is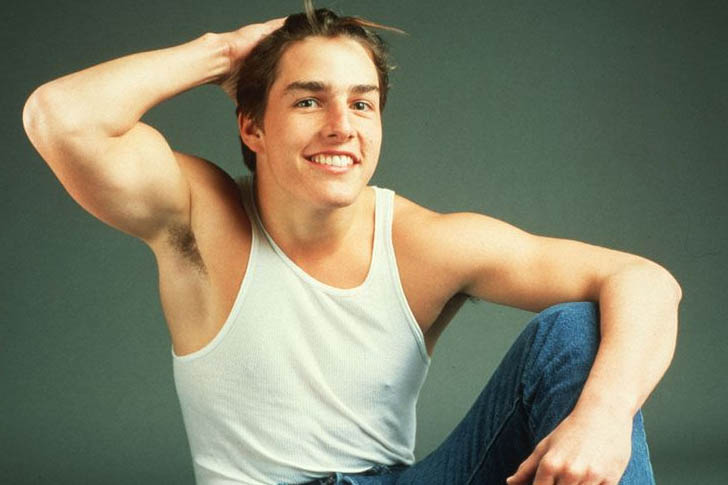 Oh, man, this doesn't look anything like Tom Cruise. Here, with his scarce armpit hair exposed to the naked eye and sporting a kind of toothy grin enough to scare you, this photo of the Mission Impossible superstar and stunt man evokes a degree of youthful innocence and display of masculinity.
Perhaps in the days of yore, photoshoots had yet to evolve into sophisticated ones. Here, we are not sure if Tom was directed to pose like this, or this is a behind-the-scenes photo that accidentally leaked online. Either way, it looks kind of silly and, in fact, doesn't echo how Tom looks then. Well, we all have that funny photo from our youth—famous Hollywood stars are no exception!
JUSTIN BIEBER, NEVER SAY NEVER!
In your impression, he is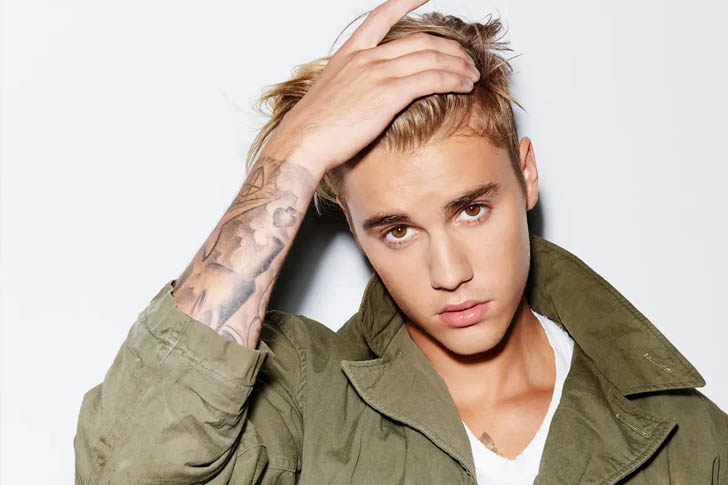 Actually, he is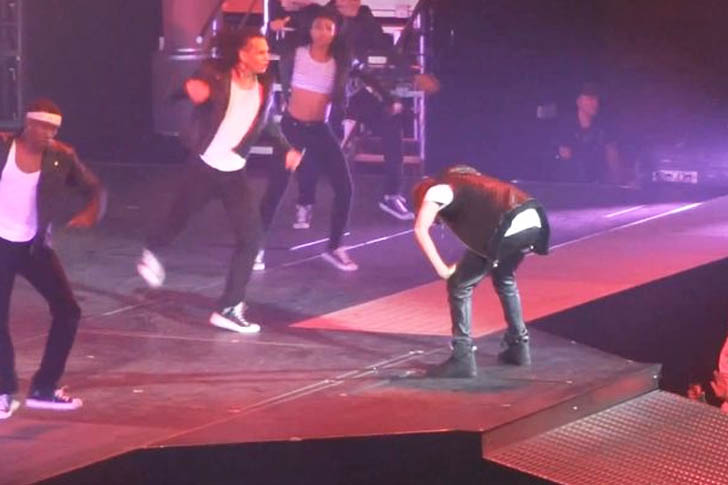 Never say that you will never get sick enough while performing that you just throw up in front of a huge audience and spread your vomit on the floor of the stage. That's what happened exactly to Canadian pop star Justin Bieber, who, years ago, threw up in the middle of a concert. Here in this photo, Justin is seen bending down, with his hands on his knees, and ejecting the contents of his stomach onto the floor.
But you've got to give credit to the singer for bouncing back up again and continuing with his show. This is not an embarrassing photo, but a visual chronicle of a worrisome event. Was he too exhausted? Too sick? Or did he eat a bad meal?
LADY GAG REFLEX
In your impression, she is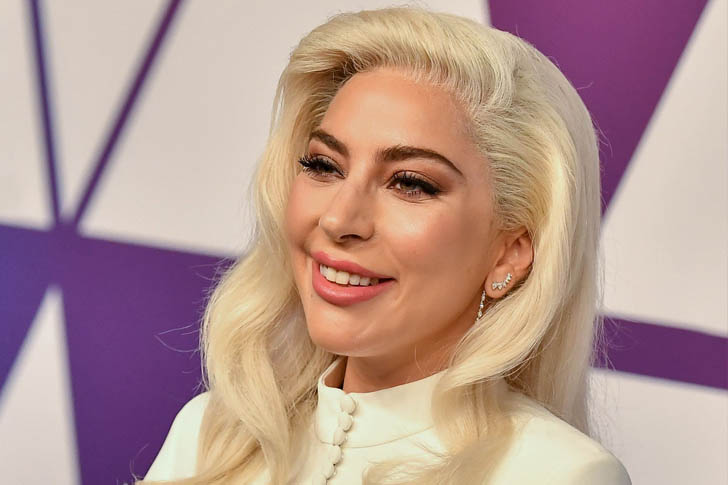 Actually, she is

Here is a screencap of a video of Lady Gaga bent down and throwing up on stage, with a male dancer standing right behind her to give her some privacy. This strange concert-puking by one of the planet's best-selling music artists suggests a degree of mystery. Was Gaga sick here? Or was this a part of her showmanship? Because she can be ultra wild if she wanted to be.
The reason why we are pondering whether her vomiting onstage is part of the concert routine, or perhaps a publicity stunt, is because if you watch the video, it seemed like she did it on purpose. It appears that she stuck a finger down her throat to stimulate her gag reflex. Or, maybe we can boil it down to a full stomach, and she needed to empty it so she can perform better. But who can actually tell?
THE CAPE OF MADONNA
In your impression, she is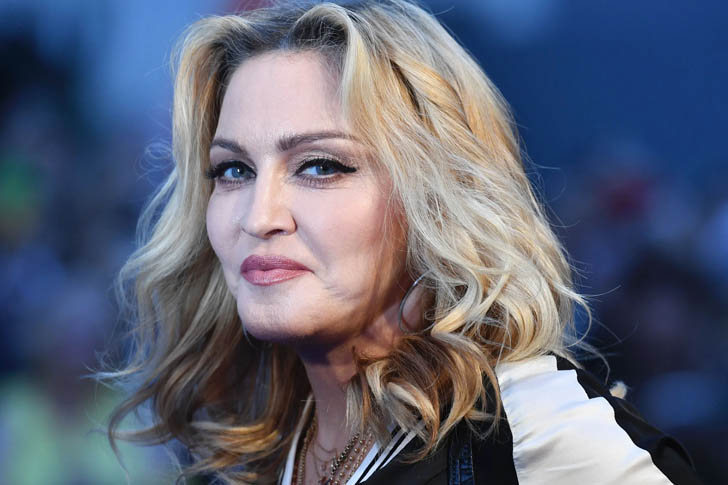 Actually, she is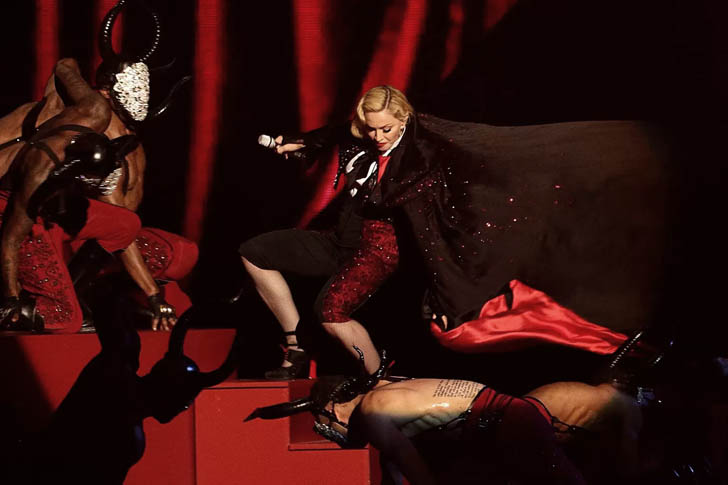 This weird photo was taken at the 2015 Brit Awards. Looks like a nasty accident, right? It was. And very embarrassing, too. One of those rare music concert catastrophes ever captured in history. Here, Madonna is seen with a pained facial expression, limbs all akimbo, with her shoes poking up in the air. The photo echoes a degree of both hilarity and shock value.
Well, it was not such a shocking accident after all, and no one was seriously hurt. What happened was the Queen of Pop sported a cape as part of her costume for that specific number. Her male dancers pulled the cape off her, which was obviously part of the choreography, but the result was disastrous—they all stumbled down on the stage!
DAVID HASSELHOFF ON THE FLOOR
In your impression, he is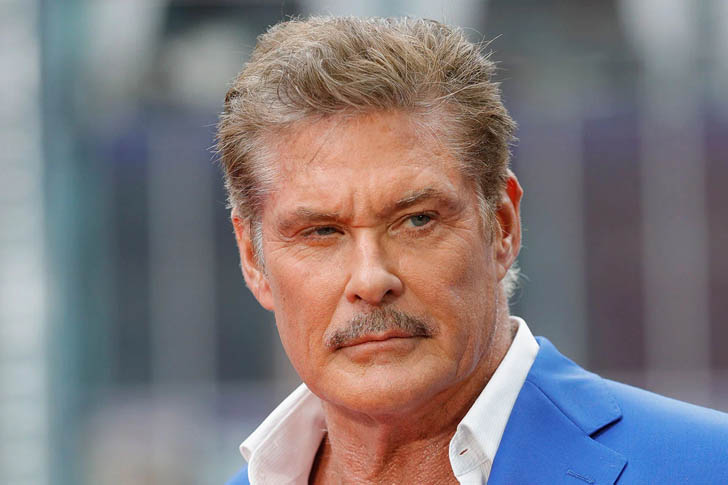 Actually, he is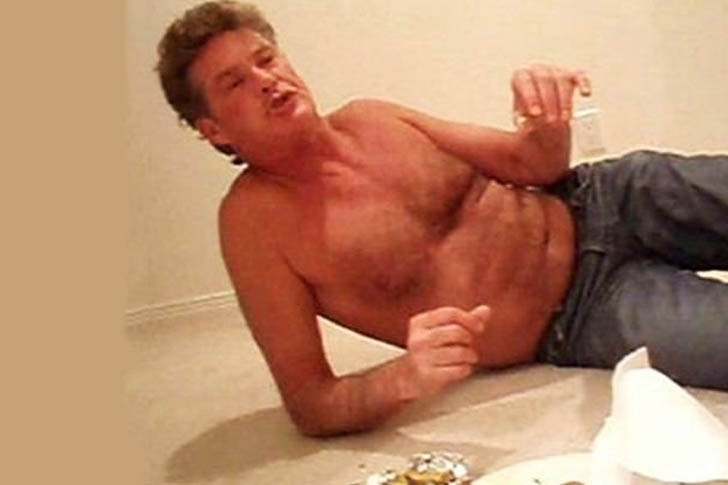 This strange photo of the Baywatch star is truly bizarre! Topless, with only a denim pair of pants, and the look on his face, like he's trying to say something but could not get the right words out of his mouth. This photo is actually a screengrab from a video credited to David's own daughter. And there's a story behind this photo that will stop you from laughing.
You see, David has a bad history with alcohol. It was hard for his family to bring him to the path of healing. Things were getting out of control, and so his daughter thought of an ingenious—albeit embarrassing way—to finally stop her dad from drinking. And you guessed it, by filming him drunk and posting it online. And it worked. David was probably traumatized by the video, and that made him finally lay off on booze.
BROOKLYN DECKER'S THOUSAND CHINS
In your impression, she is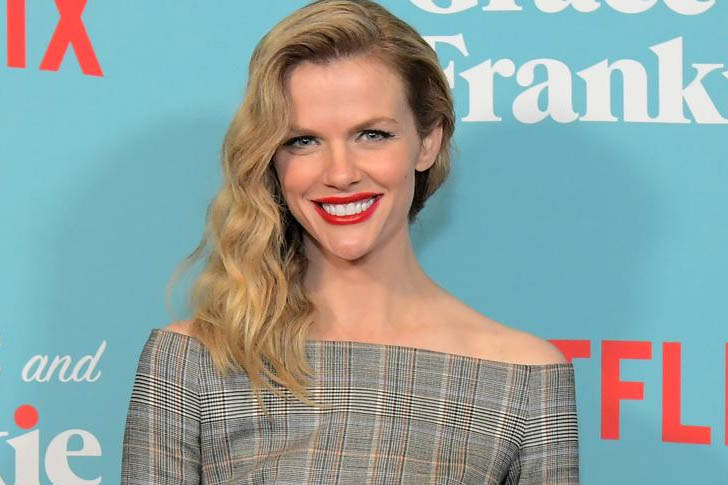 Actually, she is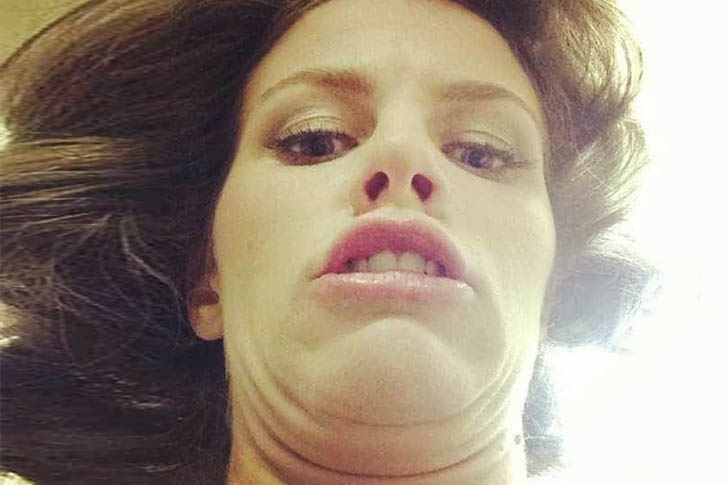 The famous model and actress can often be found taking ugly selfies to her personal enjoyment. Not only is Brooklyn Decker having fun making herself ugly in her self-portraits, but she also seems to be enjoying sharing them with the world. You've got to give credit to the Sports Illustrated model for having enough confidence to display her unattractive poses.
This one is no exception. Here, Brooklyn decided to focus on her neck and chin area, strategically placing her camera phone beneath her, so it does not only capture numerous layers of her chin but her nostrils as well. But one can see from those carefully placed eyelashes and arranged hair that given a normal camera angle, Brooklyn would stun us with her beauty.
CHRISTINA AGUILERA'S STREAK FREAKY LEGS
In your impression, she is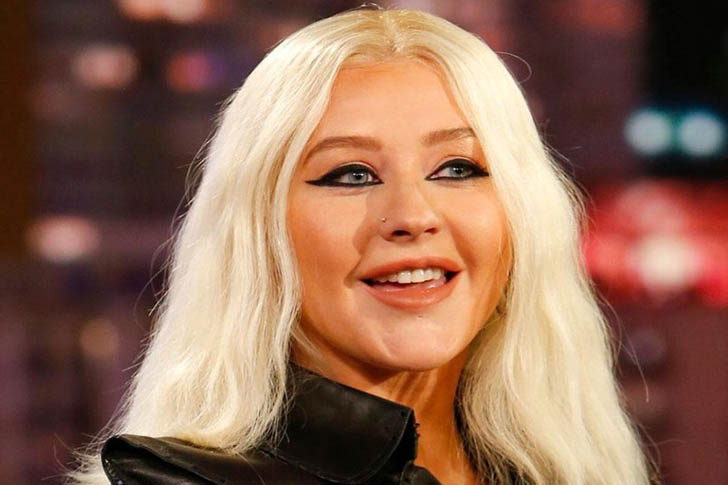 Actually, she is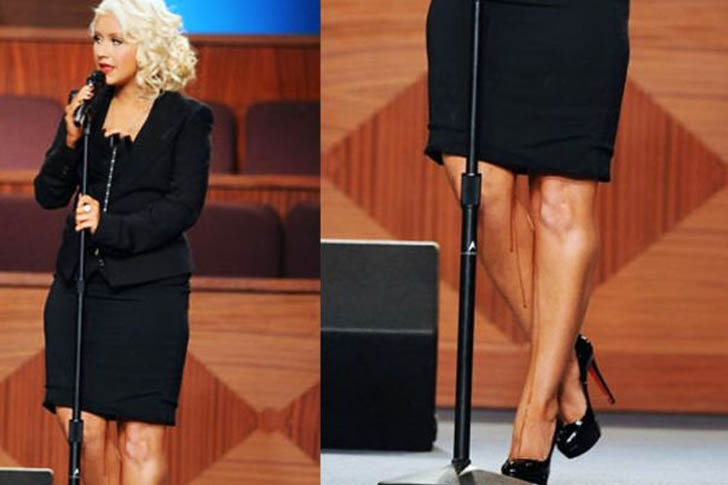 In 2012, during the funeral for soul icon Etta James, songstress Christina Aguilera sang At Last as her tribute. Donned in a simple, black frock, complete with red lipstick and her blonde curly hair swept to her side, the Genie in a Bottle singer looked amazing. But wait! What is that liquid cascading down her legs? Could it be…?
Yes, there is only one explanation for that super humiliating sight of colored liquid trickling down her legs. The singer's spokesperson, however, attempted to cover up the sad incident and said the liquid should be blamed on Christina's fake tan. But no amount of excuse can erase our high degree of sympathy towards the star, who is a victim of an unannounced arrival of her, ahem, period.
You've Reached The End