Visiting The Famous Homes Of Our Favorite Celebrities
There are a bunch of stars out there appearing every day in our television sets playing our favorite characters in our most-loved shows. Amusingly, some of us spend more time trying to dig up personal details of our favorite stars.
Good thing we are here to gratify at least some of your curiosity by providing you with an in-depth look at their luxurious abodes. Some of them will certainly surprise you–it is simply staggering to consider the size of the investment they put into building their homes. So without further ado, let's dive in and visit the homes of our beloved celebrities.
Oprah Winfrey | Montecito, California, 100 Million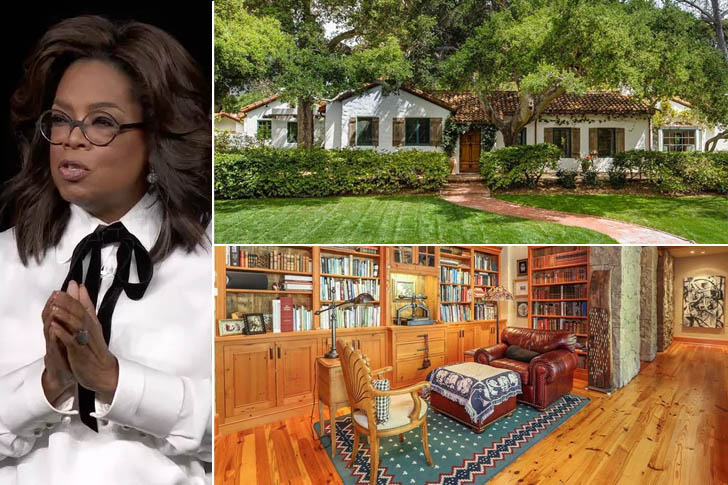 Oprah Gail Winfrey is an American talk show host, TV show producer, actress, writer and philanthropist. The media mogul Oprah Winfrey is one of the finest self-made women in the industry and she single-handedly lifted her family from the poverty line, making billions of dollars throughout her career. Money issues and bankruptcy will never be an issue for this lady right here and she proves this with her extravagant yet humble home in Montecito, California, which was dubbed "The Promised Land."
It covers 42 acres of land with a straight upshot of the ocean and mountains. She bought it for $50 million in 2001 and it has a current value of around $100 million. Her house in The Maui estate now spans a colossal 163 acres and in 2010 she was granted permission to run a bed and breakfast on the site. Oprah has made use of the fertile ground and amazing climate and now grows fruit, vegetables and flowers on the site.
Beyoncé and Jay-Z | Bel-Air, Los Angeles, California, 88 Million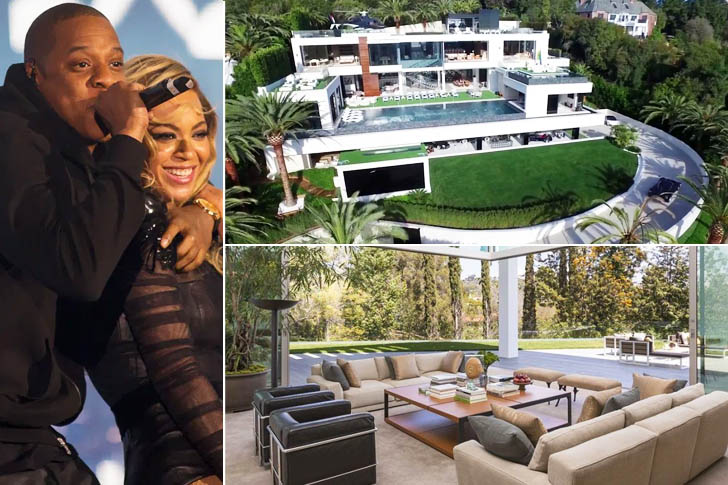 Since then, Jay-Z and Beyoncé rarely share clips on social media and music videos. In the 12 years of marriage, the couple welcomed three children together: the eldest daughter Blue Ivy (now looks more and more like Beyonce) and the two-year-old twin's Sir and Rumi. The talented duo has won impressive awards at the top of the music charts and on the roster of successful companies. With a large amount of cash in their wallets, it is not surprising that they also picked up some incredible real estate along the way. Let us look back at their rise and ascend to the spectacular place called home.
This power couple is a key figure in the current entertainment scene. Individually, each can already be considered top-brass personalities, but after they exchanged vows, their financial stock went up a couple of notches. Choosing real estate investments is just like buying a cake for these two. They have a couple of houses around the country including one in New York and one in Los Angeles, but let's focus on their property in the lovely neighborhood of Bel-Air. It sits on a 1.88 acre of land and was originally bought for $88 million back in 2017.
Scarlett Johansson | Los Angeles, $3.8 Million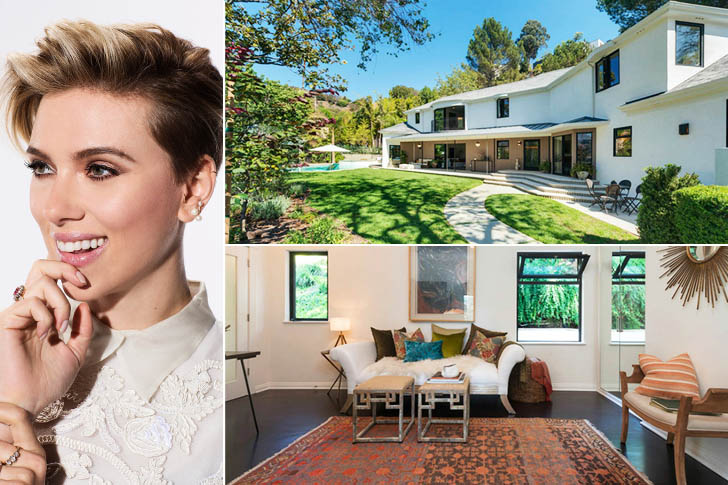 actress in 2018 and 2019, and has been included in the Forbes Top 100 Celebrity list many times. Her film earned more than 14.3 billion U.S. dollars in the global box office, making Johnson the ninth highest box office revenue ever. The A-list actress, Scarlett Johansson, is always considered a top player in Hollywood and she constantly gets short-listed in 'highest-paid actress' lists.
With that in mind, we can imagine that she doesn't face issues with her mortgages. With the money she has in her account, the Marvel MCU star opted for a Los Feliz mansion that cost her around $3.8 million back in 2014. It was a cozy home for her and most people wouldn't believe that the mansion was built during the WWII era – yes that's right, the estate was constructed during the '40s and that's a classic!
Ashton Kutcher and Mila Kunis | Beverly Hills, $10 Million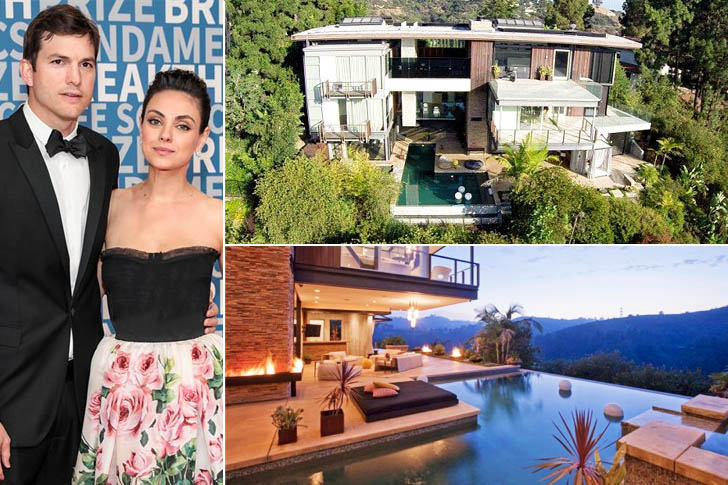 Like many Hollywood couples, Ashton Kutcher and Mila Kunis are very personal in their relationship. She does not have Instagram, they have never shared photos of their children, and most of the details about the relationship are hidden. However, we do know their history, including their screen romance and five-year marriage. Ashton Kutcher and his spouse, Mila Kunis, are one of the most famous celebrity power couples in Hollywood today and they spent their time during quarantine together in a beautiful pad right in the heart of Beverly Hills–the pad, in case you're interested to know, cost them around $10 million.
A few years ago, right before the two jumped into their new crib, reports suggested that Kutcher sold his cherished Hollywood Hills real estate investment for $12 million. However, there's little to no confirmation if the deal went through. Recently, they broke their silence about their new home after they reportedly placed the property on the market for an asking price of $13.99 million.
Heidi Klum | Los Angeles, $24 Million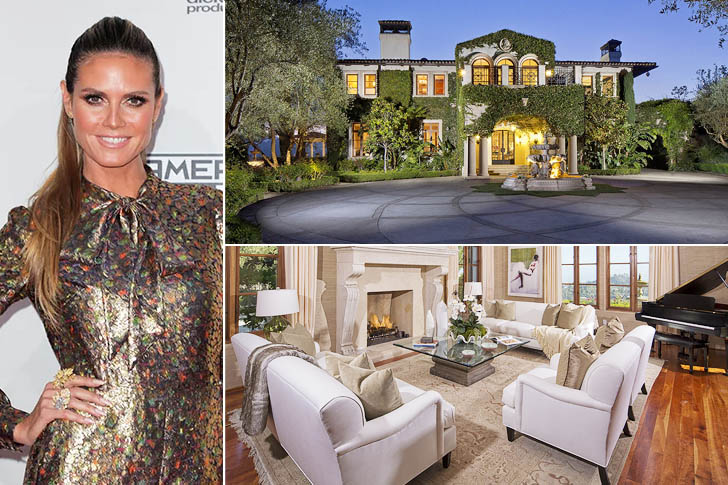 Heidi Klum is an German-American model, TV presenter, producer and businessman. She appeared on the cover of the 1998 Sports Illustrated Swimsuit issue and was the first German model to become Victoria's Secret Angel. Heidi Klum has nominated for six Emmy Awards. Heidi Klum has a net worth of $160 million. Now Klum has become more of a businesswoman than a model.
As a supermodel, people expect you to have the most glamorous things credit cards can afford, and that is exactly what Heidi Klum did. Speaking of glamorous, her Los Angeles estate has cool amenities like a golf course right in her own backyard. Aside from that, Klum also has the whole spa to herself. All of these came with a hefty price and unfortunately, she parted ways with her Los Angeles estate for a whopping $24 million. Well, with that kind of price tag, we can say she made an excellent move that gave her millions of dollars in return.
Britney Spears | Thousand Oaks, California, $9 Million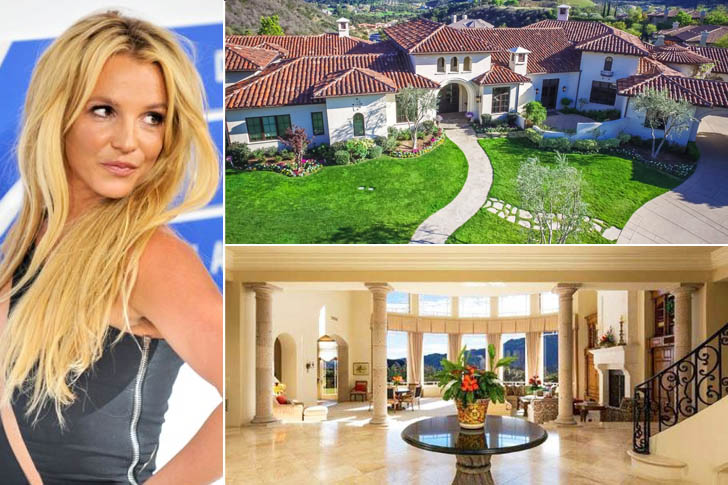 Britney Spears is one of the most famous women in the world. Over the years, she has earned amazing income from album sales, touring performances and endorsement deals. Britney's net worth as of 2020 is $60 million. Although this is a staggering amount, it is reported that she has accumulated more than $200 million in net assets in her career. However, because she had to spend millions of pounds on lawyer fees, treatment centers and legal disputes, this number has dropped rapidly in recent years.
The Princess of Pop, Britney Spears, achieved huge success during the '90s and 2000s thanks to her impact in the overall music scene. She became one of the most sought-after artists after the release of her albums that did well on the music charts. With all the money she's accumulated, we're sure she won't have any trouble paying off her mortgages. In fact, she bought and sold a couple of properties throughout the years, but the most memorable one would be her Thousand Oaks estate, which she eventually sold for $9 million.
Justin Bieber | Beverly Hills, $8.5 Million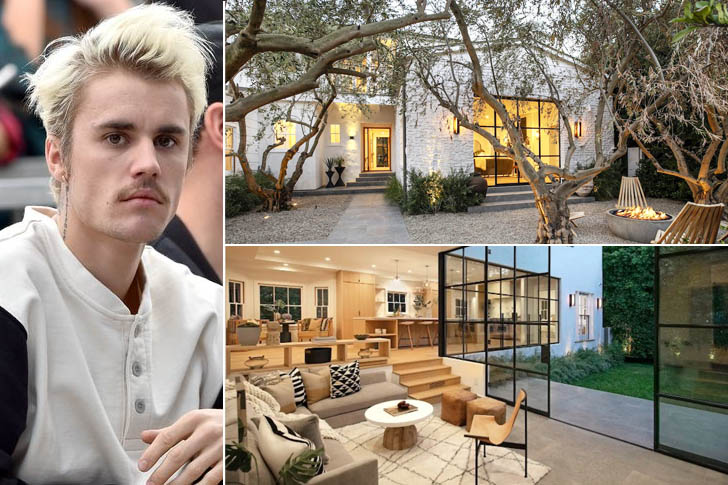 Justin Drew Bieber is a Canadian singer, songwriter and multi-instrument player. After watching a YouTube cover song video, the talented manager Scooter Braun found him at the age of 13 and signed with RBMG Records in 2008. As of 2020, Justin Bieber's net worth is approximately $285 million, and everyone knows him. He was successful when he was very young. In fact, he is only 26 years old now! You either love him or love his music and that's what Justin Bieber can bring to the table.
He had plenty of ups and downs throughout his career, but from a financial standpoint, he won't be needing a bankruptcy lawyer anytime soon. On the bright side, instead of burning cash down with rentals, he and his spouse Hailey Baldwin decided to purchase a new crib in Beverly Hills for around $8.5 million. It has five bedrooms, which are more than enough for the two of them, with plenty of room to spare if they decide to expand.
Cher | Malibu $45 Million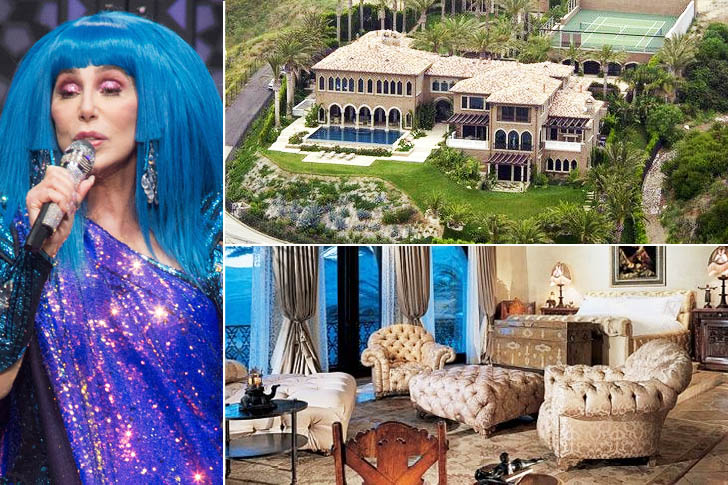 Cher is an American singer, actress and TV personality. Cher is considered one of the top personalities in Hollywood and she made a successful living as one of the finest music artists in the entertainment scene for a good sixty years. She was even dubbed the "Goddess of Pop"–a title worthy of her stature. She is described as embodying female autonomy in a male-dominated industry. She is described as embodying female autonomy in a male-dominated industry.
Her net worth is 360 million U.S. dollars. She is widely regarded as a cultural icon and has a career spanning decades. She has sold more than 100 million records, making her one of the best-selling music artists in the world. Her home in Malibu was more than perfect, and she called it home for a couple of years. However, after a twist of faith, she decided to part ways with the investment, giving it up for $45 million. There are a few reports that claim Cher's former estate became Beyonce's new playground.
Cameron Diaz | Manhattan, $4.25 Million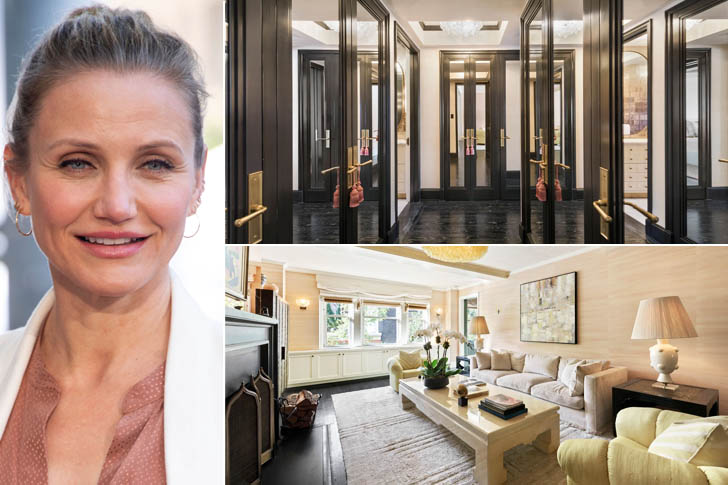 Cameron Michelle Diaz is an American retired actress, writer, producer and model. Throughout her acting career, she often appeared in comedy films, and at the same time received favorable reviews in drama films. After retiring, Cameron married Benji Madden, a member of the Charlotte band, in 2015, and the two remained relatively private in their personal lives. The actress Cameron Diaz has been out of the spotlight for quite a while but that doesn't take away the fact that she's enjoying a happy and financially stable life.
Good thing she already made a couple of well-executed investment moves and one of them was the purchase of a Manhattan apartment that she put up for sale for $4.25 million. This rare gem in the heart of the busy street of New York features 1,400 square feet of living space with more than a few rooms to go along with it. The best part, she got the property for $2.95 million a couple of years ago.
Brad Pitt | Los Feliz, $1.7 Million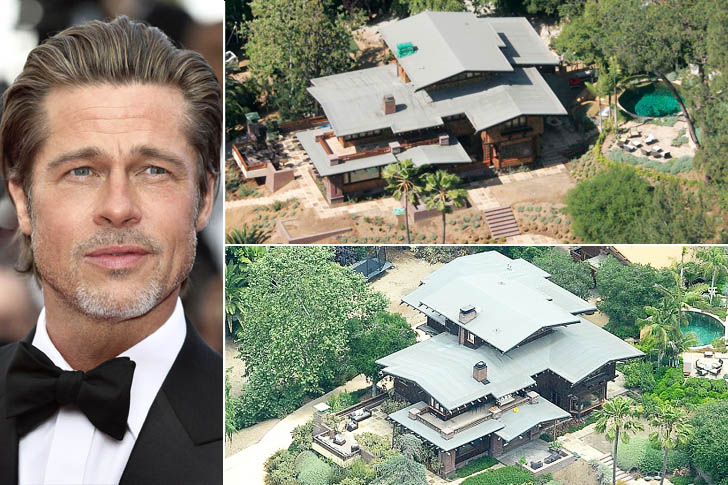 Brad Pitt is an American actor and film producer. His performance has won multiple awards, including two Golden Globe Awards and one Oscar. As a public figure, Pete is known as one of the most influential and powerful people in the American entertainment industry. Over the years, he has been called the most attractive person in the world by various media, and his personal life has been widely publicized. From 2000 to 2005, he married actress Jennifer Aniston (Jennifer Aniston) and in 2014 married actress Angelina Jolie; they separated legally in 2019.
Almost everyone on the face of the planet has spent a couple of dollars from their credit cards to see a movie or two that starred the one and only Brad Pitt. Yes, he's the famous actor that appeared in many blockbuster hits over the years, and blockbuster films became a constant in his career. Brad Pitt also managed to create a good amount of fortune throughout his career, and this gave him access to a breathtaking property located in the heart of Los Feliz. He got it for only $1.7 million back in 1994. He did a couple of renovations here and there that added to the overall value of the property.
Rihanna |Barbados, $22 Million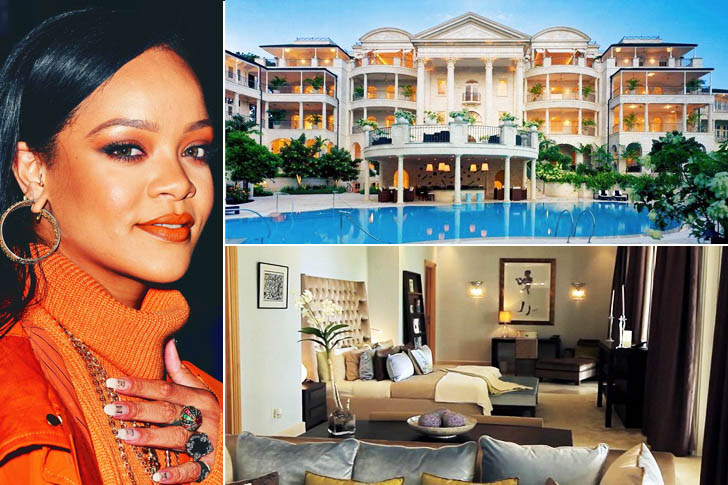 Robyn Rihanna Fenty is a Barbadian singer, actress and businesswoman. Rihanna was born in St. Michael and grew up in Bridgetown, Barbados. She was later discovered by Evan Rogers, an American record producer, and invited her to the United States to record a demo tape. Singer-songwriter, Rihanna, achieved a lot in the music industry with her excellent music and her unique voice.
She was able to rake in millions of dollars. She's considered one of the best-selling artists in modern time and money will never be an issue for her in any way, shape, or form. With that said, she can easily afford to take out a mortgage without having to worry about her overall net worth, just like she did with her Barbados estate. $22 million may sound a lot for most people but that wouldn't leave a dent in her net worth. Rihanna spent that amount on her beach house, which is a perfect place to call home.
Barbara Walters | New York City, $10.35 Million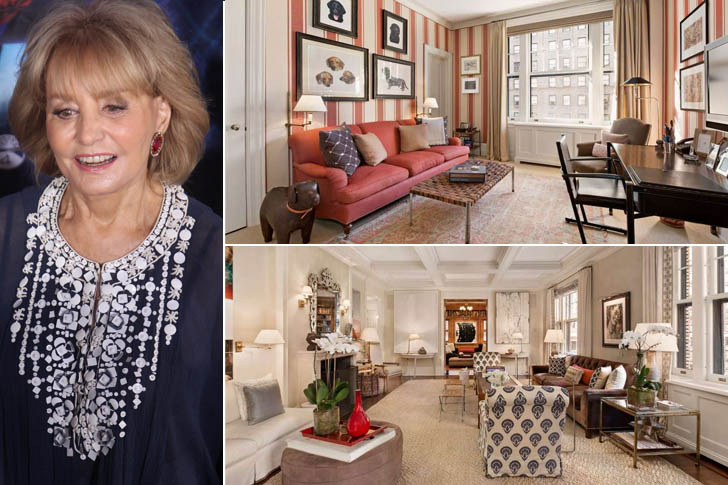 Barbara Jill Walters is a retired American broadcast journalist, writer and television personality. Walters is well respected for his interviewing skills and popularity among the audience, and has served as the host of many TV shows, including "Today", "The View", "20/20" and "ABC Evening news". She has a net worth of $170 million. The television personality and respected journalist Barbara Walters made a reputation for herself as one of the most trusted when it comes to news and current affairs.
She spent most of her active years in the industry as a host and contributor for various television news programs. In short, people are still in awe of the symbol that Walters has grown for decades. The 90-year-old legend continues to live in his New York home. There's no concrete news about it but reports had surfaced that her New York City apartment is currently on the market for $10.35 million. That may sound like a lot of money but many financial advisors agree that it is a great deal for a property in this area.
Gwyneth Paltrow |The Hamptons, $5.6 Million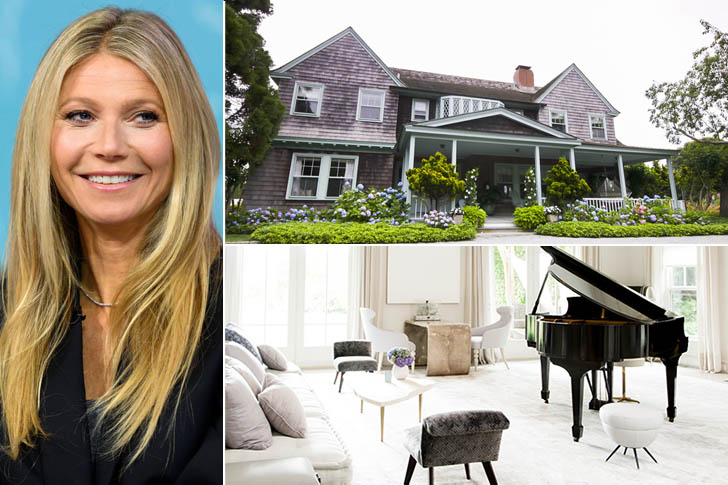 Gwyneth Kate Paltrow is an American actress, businesswoman and writer. Her work has received many accolades, including Oscars, Golden Globes and Primetime Emmys. Paltrow has received attention for his early works in "Seven Men", "Emma", "Sliding Door" and "Perfect Murder". In the past ten years, Gwyneth Paltrow's wealth has been on a rapid growth trend. Her net worth is currently about $100 million, and her business is considered more valuable.
Paltrow and her company Goop are now the subjects of the Netflix documentary The Goop Lab. Award-winning actress Gwyneth Paltrow went through a real bumpy ride while processing her divorce papers together with her attorney after her marriage with the Coldplay frontman Chris Martin ended. Good thing the process went more smoothly than expected. And as part of the settlement, she managed to acquire their Hampton estate, which has an estimated value of $5.6 million.
That's quite a deal if you ask us. Her posts on social media show the property to be spectacular. It is a real stunner if you ask us, and she really made the most out of her divorce.
Nicole Kidman and Keith Urban | Tennessee, $2.48 Million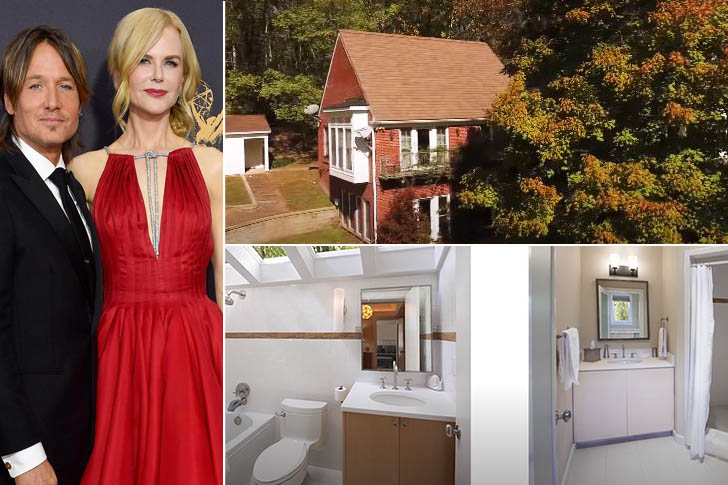 Nicole Mary Kidman is an Australian actress, singer and producer. She won an Academy Award, two Primetime Emmy Awards and five Golden Globe Awards. In 2006, 2018 and 2019, she was named one of the highest-paid actresses in the world. Award-winning actress Nicole Kidman and music icon Keith Urban are considered one of the most successful pairs in Hollywood, in both financial and professional terms. We're sure their financial advisor is so happy for these two.
They have numerous properties around the globe – a couple of estates in Australia, another one in L.A., and a condominium in Big Apple that they got for a $10 million deal. However, probably the most talk about would be their home near Nashville, Tennessee that cost them around $2.48 million. The original asking price of the seller was around over $3.45 million but they were able to get $1 million off from the original price.
Sean Hannity | Long Island, New York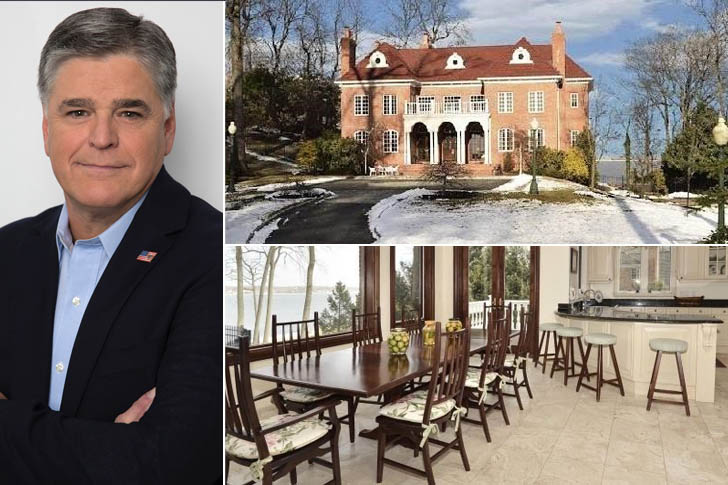 Sean Patrick Hannity is an American talk show host. Hannity is the host of The Sean Hannity Show, a national syndicated talk show. He also hosted a commentary show, Hannity, on Fox News. Longtime host and commentator Sean Hannity is one of the most well-respected figures in the industry because of the unique angles he has on many issues. He's a key figure in both television and radio and has many followers on the side.
He's the voice behind the famous radio talk show, The Sean Hannity Show, and the political talk show program Hannity. In 2018, Forbes named him one of the most-watched hosts both in cable television and on the radio. His Long Island real estate investment was listed in 2014 for $3.6 million. We are not yet sure if someone already grabbed the property but considering that the listing was a long time ago, we can safely assume that someone purchased the property already.
LeBron James | Los Angeles, $23 Million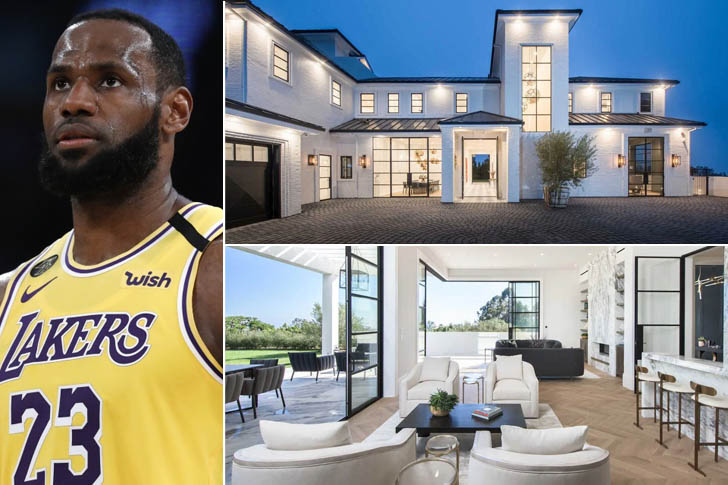 LeBron Raymone James Sr. is an American professional basketball player for the Los Angeles Lakers of the National Basketball Association. James is widely regarded as one of the greatest NBA players in history, and he is often compared to Michael Jordan in the debate about the greatest basketball player of all time. James' career income exceeds 1 billion US dollars. With a deal with Nike alone, James can earn more than $1 billion in his lifetime, but he also has his own NBA salary, other endorsements and a new career in Hollywood.
There are a bunch of arguments stating that King James of the Los Angeles Lakers is considered the best basketball player that ever played the game. However, there are others that believe it is actually MJ, Kobe, or Kareem. We actually don't need lawyers to prove our point but the only thing that is apparent is that he's one of the greatest players in the league's history. Just like a true king, his Los Angeles mansion fits the standard of royalty, and we're sure you'll agree since it has a price tag of around $23 million.
Kaley Cuoco | $2.95 MILLION, CALIFORNIA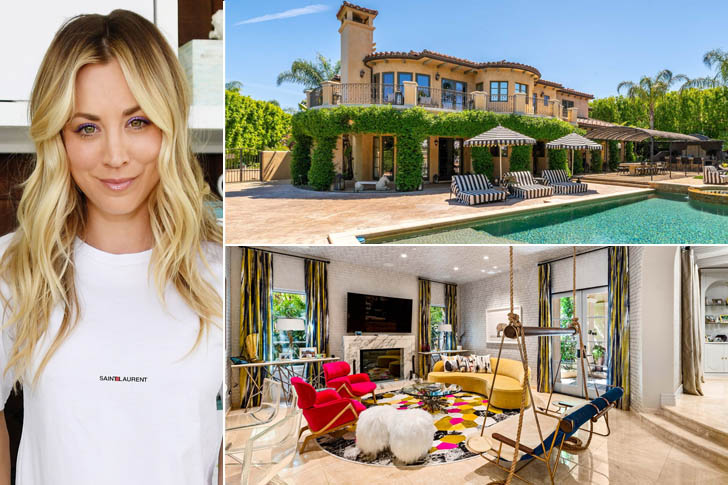 Kaley Christine Cuoco is an American actress and producer. After acting as a supporting role in a series of film and TV roles in the late 1990s, she achieved a breakthrough role in the ABC sitcom 8 "Simple Rules", namely Bridget Hennessy. She is one of the highest-paid actresses in Hollywood, so we are not surprised to learn that Kaley Cuoco's net worth is surprisingly high. The 34-year-old actress has more than 20 years of acting experience and is worth about $55 million.
The Big Bang Theory actress Kaley Cuoco made headlines when she bought the former house of Khloé Kardashian for $5.5 million. The estate sits on a gorgeous spot with a touch of modern Mediterranean-style. However, she recently decided to put the property up for sale for $6.9 million. After going back and forth, she decided to cut the price down just to be able to sell the investment property. The reason behind her decision had something to do with her new property around the area that cost her around $12 million, which she shared with Karl Cook.
Hugh Jackman | West Village, $21 Million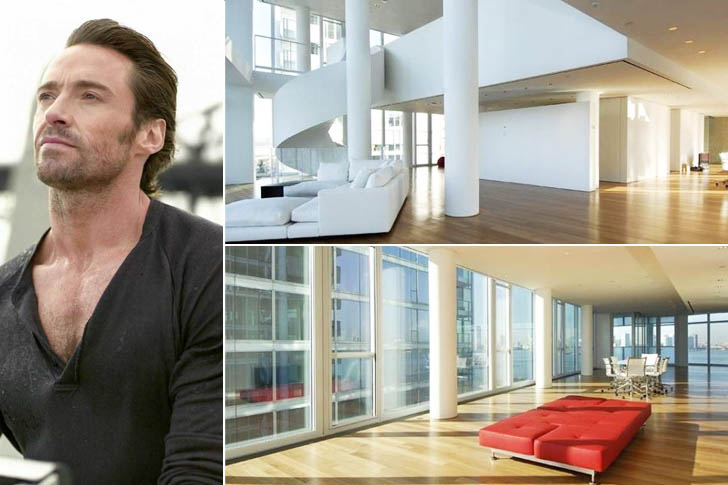 Hugh Michael Jackman AC is an Australian actor, singer and producer. He is famous for playing Wolverine in the "X-Men" movie series, and he won the Guinness World Record for this, which is "the longest career of a live-action Marvel superhero". In any case, due to his long and successful career in the entertainment industry, Celebrity Net Worth estimates that Jackman's net worth is approximately $180 million. According to a report by Celebrity Net Worth, this huge net worth is mainly due to his income of approximately $20 million per X-Men movie.
The award-winning actor Hugh Jackman consistently provided good and quality movies all throughout his career and we will never get bored from watching him. We can see why many people spent their credit cards and even their gift cards just to get a hold of his movies. With that said, he undoubtedly made a huge fortune in the entertainment scene and used a portion of his money to acquire a 3-story mansion located in Big Apple for a whopping $21 million. The modernist design of the property suits him well. He also got a huge discount for the deal since this property was originally listed for $40 million.
Teri Hatcher | Studio City, California, $1.49 Million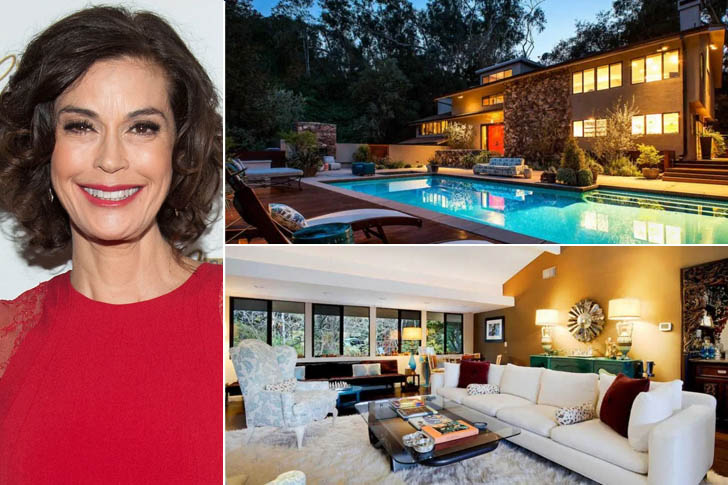 Teri Lynn Hatcher is an American actress, writer, presenter and singer. She is best known for her portrayal of Lois Lane on the television series Lois & Clark: The New Adventures of Superman. For her portrayal of Susan Mayer, she won the Golden Globe Award for Best Actress in a Musical or Comedy, three Screen Actors Guild Awards, and a Primetime Emmy nomination for Outstanding Lead Actress in a Comedy Series.
She has a net worth of $50 million dollars. Teri Hatcher became a household name thanks to her role as Lois Lane on the hit superhero television series Lois & Clark: The New Adventures of Superman during the early '90s. She later appeared in Desperate Housewives. She not only showcased her acting skills but also exhibited investment skills when she successfully put her Studio City property for lease for 30 grand per month. She originally got the property for $1.49 million.
Will Smith | California, $42 Million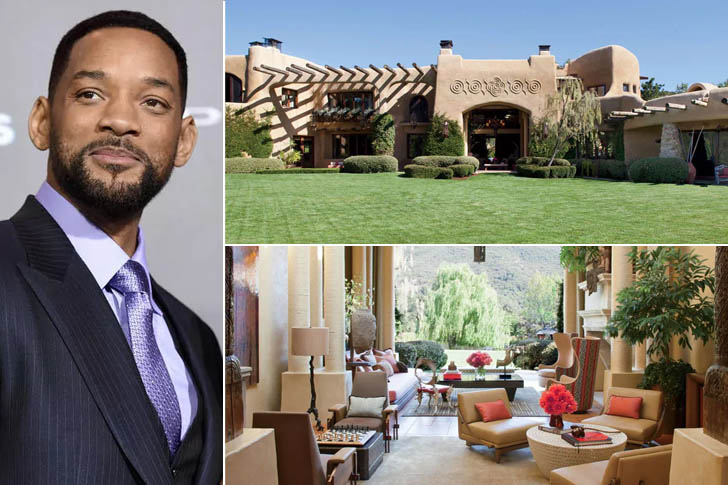 Willard Carroll Smith Jr. is an American actor, producer and rapper. In April 2007, Newsweek called him "the most powerful actor in Hollywood." Although Will Smith does have a lot of money, he is not a billionaire. Will's net worth is estimated to be approximately $350 million, which makes him one of the richest actors in the world. The Prince of Bel-Air now has a new title and we should now call him the King of Calabasas.
If you've been following Will Smith's career, he rose to fame because of the hit sitcom The Fresh Prince of Bel-Air and since then, he became an icon in the industry, appearing in many blockbuster hits. So if you want to see him in action, we suggest grabbing your credit card and ordering a couple of movies-on-demand that feature Will Smith. After his marriage to Jada, Smith went on a mission and fully renovated his Calabasas estate up until it became a unique sight. It currently has a value of around $42 million and that figure might still go up a couple of notches in the future because he's still not yet done.
Alicia Keys | New Jersey, $14.9 Million
Alicia Augello Cook is an American singer and lyricist, professionally named Alicia Keys. Keys is a classically trained pianist. He started writing songs at the age of 12 and was signed by Columbia Records at the age of 15. She has a guesstimated net worth of $70 million. Alicia Keys or Alicia Augello Cook has one of the finest voices in Hollywood today. Her angelic voice became her trademark, getting her recognition from her peers in the industry.
Keys also became one of the best-selling recording artists of the past couple of decades, which of course translated to huge amounts of money inside her account. And in 2014, she decided to take a step further and cash out on investment by listing her New Jersey mansion for sale for $14.9 million. The 25,000 square foot mansion sits on 5.42 acres of land, which is more than enough for any big American household.
Pat Boone | Beverly Hills, $18.5 Million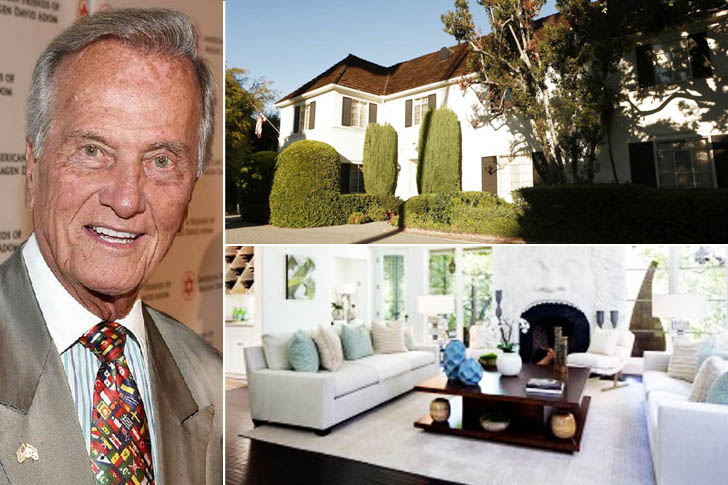 Patrick Charles Eugene Boone is an American singer, composer, actor, writer, television personality, motivational speaker and spokesperson. In the 1950s and early 1960s, he was a successful American pop singer. His other song compositions include "Lover's Lane" and "The Main Attraction" which are successful in his period. He has a net worth of $50 million. Pat Boone has earned his net worth as a popularly successful pop singer during the 1950s and early 1960s in the U.S.
During his music career he sold over 45 million albums, he had 38 Top 40 hits. Pat Boone is widely known as one of the top personalities back in the day. His sphere of influence reached the music industry and allowed him to get a couple of film credits. Even to this day, he still occasionally performs and appears as a motivational speaker. Over the years, he achieved financial success because of his career, and that allowed him to save up some of his money and pour it into a marvelous Beverly Hills estate. However, this longtime mansion of his was listed for sale after spending almost fifty years inside its shelter.
Phil McGraw | Beverly Hills, $6.25 Million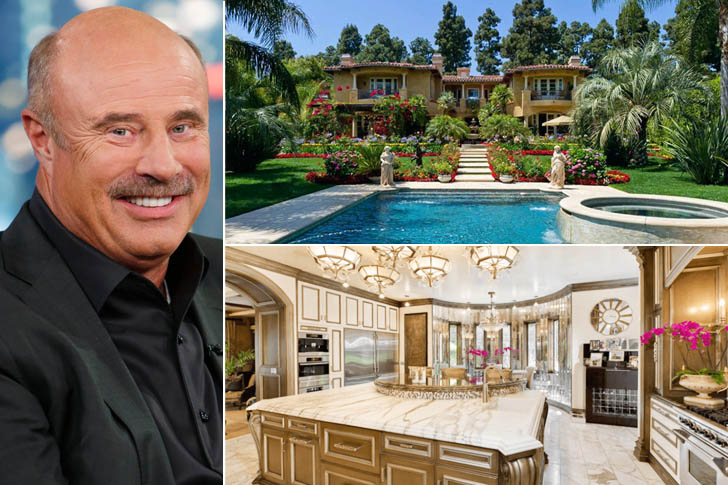 Phillip Calvin McGraw, also known as Dr. Phil, is an American television personality, author and host of the TV show Dr. Phil. He holds a doctorate in clinical psychology. He has a net worth of $12.5 million dollars. His average annual salary is $88 million. He currently lives in Beverly Hills, California with his wife Robin. The famous celebrity psychologist, Phil McGraw, has plenty of things to be thankful for, and people to be thankful for. One of those people is Oprah Winfrey, who helped him get his own television show.
If it wasn't for her, we wouldn't be seeing any Dr. Phil on tv. Since then, he took full advantage of the opportunities given to him and that's a good sign of money management skills as well. The Beverly Hills villa that he owns has a Mediterranean feel to it. He also has another mansion listed for sale around the same area and this one has a couple of weird things about it. You'll just have to see it for yourself.
Kim Zolciak-Biermann| Georgia, Undisclosed Amount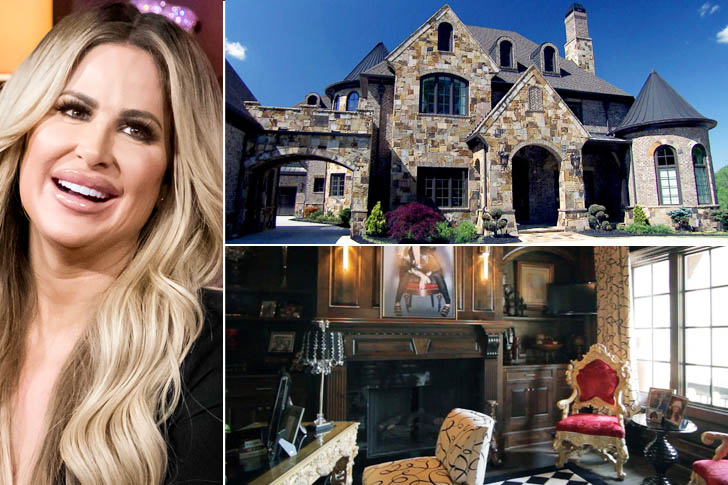 Kimberleigh Marie Zolciak-Biermann is an American TV personality and singer. In 2008, she appeared as one of the original housewives in the reality TV show "The Real Housewives of Atlanta". She has a net worth of $3 million. Kim Zolciak is most widely known for appearing on the Bravo reality series "The Real Housewives of Atlanta" and the spinoff "Don't Be Tardy." The singer and television personality, Kim Zolciak-Biermann, got her shot to stardom thanks to the reality television show The Real Housewives of Atlanta.
She spent five good seasons on the show and decided to open a new chapter in her life by focusing on her spin-off program. She wasn't originally from Georgia. In fact, she was born in Florida and grew up in Connecticut. Then her family hired a moving company to Atlanta and the rest is history. The lavish mansion where she, her kids and her husband, Kroy Biermann, stays is more than enough for them.
Tom Brady and Gisele Bündchen | Tribeca, $25.5 Million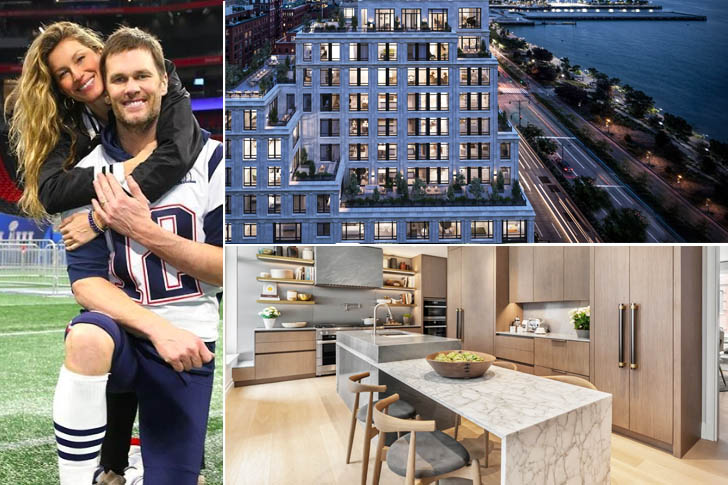 Thomas Edward Patrick Brady is an American football quarterback for the Tampa Bay Buccaneers of the National Football League. He spent the first 20 seasons of his career with the New England Patriots, participated in 9 Super Bowls, and won 6 of them, both of which are the most players in NFL history. Many financial advisors will be happy to serve the famous NFL superstar Tom Brady and his supermodel wife Gisele Bündchen. They are two of the wealthiest individuals in their respective fields.
But in 2009, they decided to lift it up a notch by tying the knot. Talking about their fortune, they mutually decided to spend a good amount of money on a property at 70 Vestry, which they got for $25.5 million–around $4 million less than what the original asking price was. That's a good deal if you ask us! Take note, these aren't the only properties in their investment portfolio, so imagine what their bank accounts look like.
Tom Brokaw | Westchester County $6.3 Million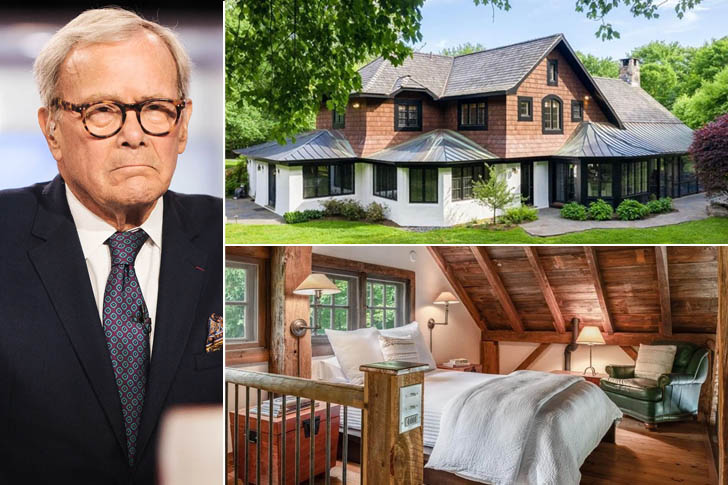 Thomas John Brokaw is an American television reporter and writer. He has been the anchor and executive editor of NBC Evening News for 22 years. He has a net worth of $85 million. Longtime Tom Brokaw has multiple myeloma and is living well. However, the drugs that adapt him to cancer are very expensive. Tom Brokaw is head and shoulders above his peers in the journalism department when it comes to the success he brought to the table.
He's the only man in the field of journalism to have hosted three main NBC News programs, namely The Today Show, Meet the Press and NBC Nightly News. He's striving in his professional career with no sweat but is having a hard time finalizing a deal for his real estate investment located at the town of Pound Ridge in Westchester County. He listed this property for $6.3 million but ended up taking a loss after the final price was cut to around $4.25 million.
Steven Spielberg | Pacific Palisades, $15 to $30 Million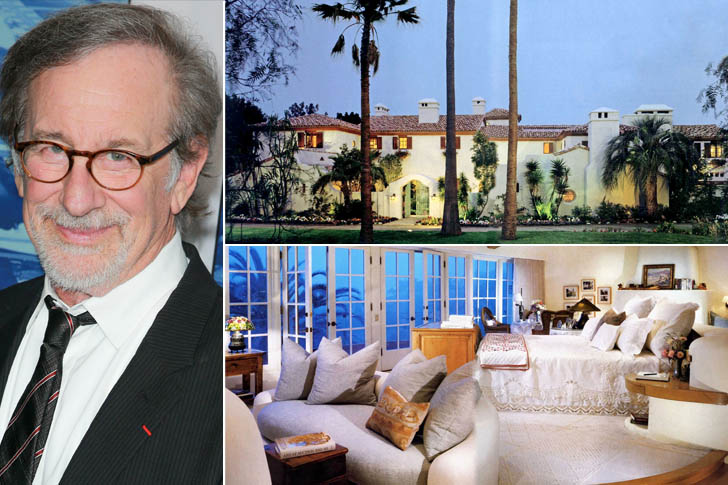 Steven Allan Spielberg is an American film director, producer and screenwriter. He is considered one of the pioneers of the new Hollywood era and one of the most popular directors and producers in the history of film. Spielberg began directing TV shows and several small theater productions in Hollywood. He directed and produced more than 100 feature films, with a box office revenue of more than $25 billion. Forbes estimated Spielberg's net worth at $3.6 billion, while Bloomberg's Billionaire Index valued it much higher, reaching $6.18 billion.
Steven Spielberg is probably considered one of the best directors Hollywood has ever seen and his excellent track record speaks for itself. Of course, the best only deserves the best, and even he had trouble finding the right place for himself and his family to call home. Their perseverance paid off and they managed to come across a beautiful property in Pacific Palisades. After one glance, he knew the property was the right investment, and he knew it was what he's been looking for. He originally bought it for $6.5 million. He stripped it off clean and reworked the whole property from the ground up. Now, it has an estimated value of around $15-30 million.
Greg Mathis | Tarzana, California $3.1 Million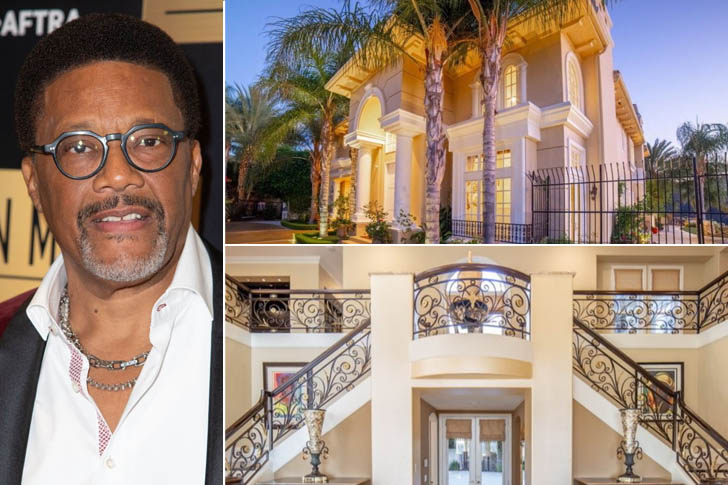 Judge Greg Mathis has a net worth of $20 million dollars. He presides over the American arbitration-based reality show 'Judge Mathis'. Greg Mathis, the presiding judge of the hit arbitration-based reality show Judge Mathis, is considered a big name in the industry after he popularized a new genre of reality shows. He led Michigan's 36th District Court for many years and was considered one of the top judges in the field of business. He surely made full use of his degree in Law and got pretty successful with it.
Aside from his television persona, he's also a famous motivational speaker. A spiritually inspired play "I have been there and done", according to his life, he toured 22 cities in the United States in 2002. In addition, the memoir "Miracle in the Inner City" is published by Ballantine Books. We understand that he always had a busy schedule so we can see why he wanted to make a brand new start after he sold his Tarzana property for $3.1 million and immediately bought a $4 million estate in Bel-Air.
Valerie Bertinelli |Los Angeles, Undisclosed Amount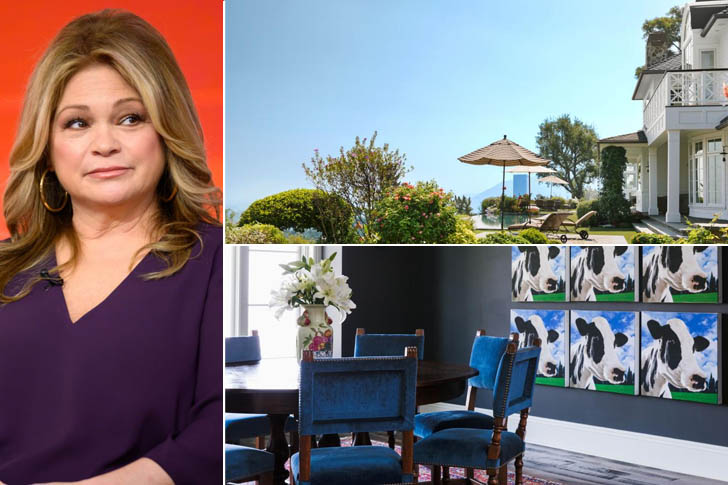 Valerie Ann Bertinelli is an American actress and TV personality. She played Gloria in the religious drama "Angel Touch" and in Cleveland Played Melanie Moretti (Melanie Moretti) in the sitcom. The Delaware native is worth an estimated $20 million. Valerie Bertinelli appeared in many hit television shows and blockbuster films back in the day, but many still recognize her for her role as Barbara Cooper Royer in the famous sitcom One Day at a Time.
Since 2015, she's been hosting a cooking show on The Food Network called Valerie's Home Cooking. Well, we can clearly see that filing for bankruptcy is out of the question for Bertinelli just by looking at her abode. Her home in Los Angeles serves as a safe haven for her after a stressful day of work. The big bookshelves are more than enough to fit all the books and past scripts she has. The home also has spacious outdoor amenities, including an oversized swimming pool and breath-taking views of the city.
Craig Ferguson |Hollywood Hills  $6 Million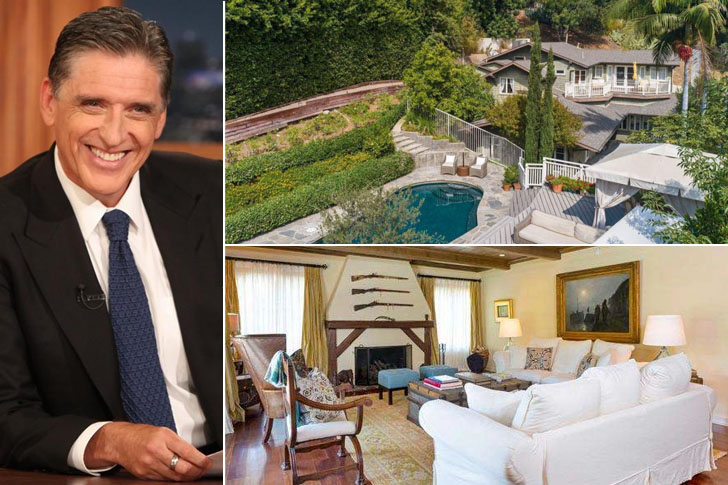 Craig Ferguson is a Scottish-American TV presenter, comedian, writer and actor who hosts the CBS late-night talk show "The Late" hosted by Craig Ferguson. "Late Show" is famous. He won the Peabody Award in the 2009 Southern Interview. He was the year of the Archbishop of Africa Desmond Tutu. The award-winning television personality Craig Ferguson became well-known because of his work in various talk shows such as The Late Late Show with Craig Ferguson.
The show aired for almost a decade. He also earned the prestigious Peabody Award in 2010. Aside from that, he also managed to grab other big-time awards over the course of his career. He had tremendous success with his career but it went the other way around when it came to cashing out his Hollywood Hills investment. This property was in the market for a couple of years, only to see a major price cut from its original asking price of $6 million. There are reports that suggest the price was cut from $6 million to $5.495 million. The latest news was that it was last left on the market for $4.2 million.
Colin Farrell| Hollywood Hills, $1.3 Million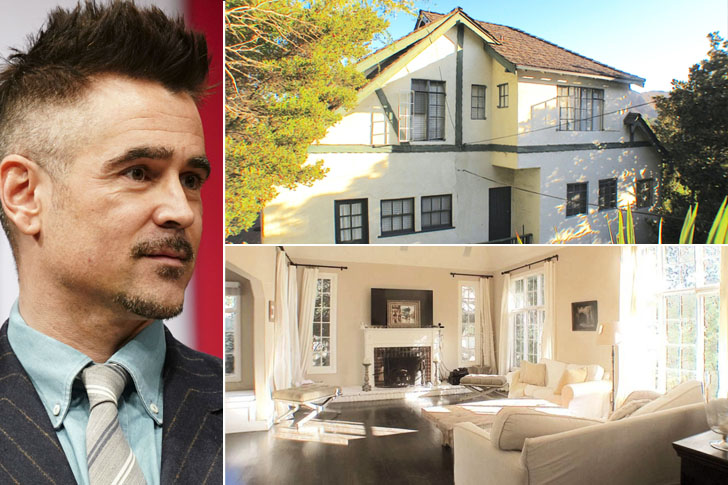 The Irish heartthrob Colin Farrell is looking sharp at the age of 44. Farrell appeared in the British Broadcasting Corporation (BBC) TV series "Ballykissangel" in 1998, and in 1999 in the TV series "War" directed by Tim Roth, he made his debut in The War Zone and was discovered by Hollywood in 2000 when he was appointed by Joel Schumacher as the protagonist of the war film Tiger Land. Farrell achieved a lot in the industry as an actor but he's still not showing any signs of slowing down.
He also proved to have excellent money management skills, so the money will be the least of his worries, judging from the way he has handled things. He has a couple of properties all over the world and one that strikes us the most is the Hollywood Hills estate that he got back in 2010. Farrell recently placed this lovely property on the market for $1.49 million last year but it was eventually purchased for only $1.3 million.
Russell Crowe| Nana Glen, Australia, $20 Million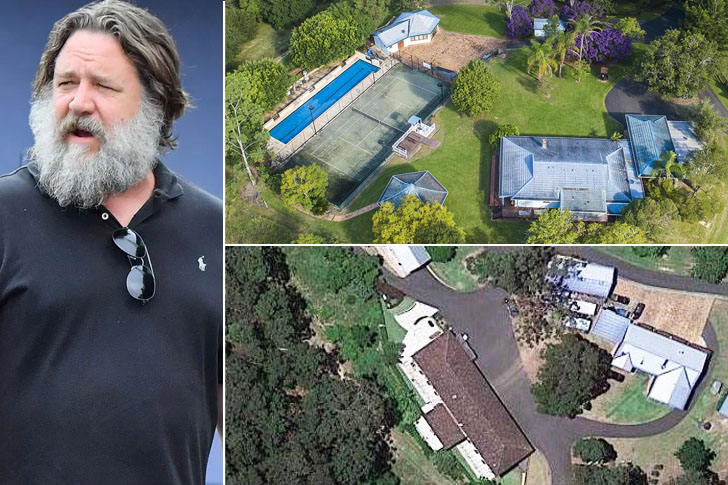 Russell Crowe is an actor, filmmaker and musician with a net worth of US$100 million. The famous, award-winning actor, Russell Crowe, was recently on the news because of his Nana Glen property. He neither went into bankruptcy nor sold his property, but he was a victim of an unfortunate bushfire that happened in the area. Although a New Zealand citizen, he has lived in Australia for most of his life. He received international attention for his role as the Roman general Maximus Decimus Meridius in the epic historical film "Gladiator" (2000) directed by Ridley Scott.
For this, Crowe won the Academy Award, Radio Film Critics Association Award, Empire Award and London Film Critics Award for Best Actor, as well as ten other nominations in the same category. Apparently, his $20 million property got caught in the middle of the bushfire and sustained plenty of damage. On the bright side, nobody was hurt by the event. Although the bushfires ravaged the property, we are certain that he'll be able to bring this once luscious and breathtaking estate back to life.
Dana Perino | Manhattan, Undisclosed Amount
The Fox News host Dana Perino is not only well-respected in the field of news and current affairs, but is also very successful as an author and news commentator, while also serving as a co-host of the network's talk show The Five. With the success she earned, we aren't' surprised by the fact that she was able to acquire a Manhattan property without taking out a mortgage loan.
Perino met with her future husband, Peter McMahon who was born in England, in August 1997. They were married in 1998. In May 2012, Perino starred in "Danger"! During the "Power Player" week, face Kareem Abdul-Jabbar and CNBC's David Faber. There's little to no information about how much her Manhattan apartment cost her, but from the looks of things, she might have cashed out a hefty amount considering the location and the overall design of the interior. Simply put, this is not your run-in-the-mill apartment.
Eric Braeden | Los Angeles, Undisclosed Amount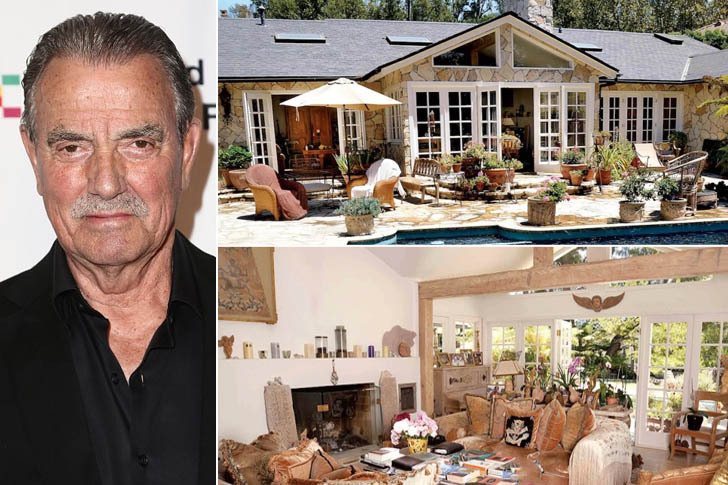 Eric Braeden, the actor famous for playing Victor Newman in The Young and the Restless achieved remarkable success in the industry. He has been in many blockbuster hits, including the iconic 1997 film Titanic. In 1998, he won the Emmy Award for Best Actor in a Drama Series for the role of Victor Newman. He has appeared in movies, including the Oscar-winning movie "Titanic" and TV shows, and even wrote a book, all of which have a net worth of approximately $25 million.
However, he's more successful when it comes to his finances thanks to his financial advisor-like way of thinking that gave him a certain amount of flexibility with his money. This talent with money became more apparent when he acquired a tranquil property in California. Unfortunately, Braeden and his family were forced to evacuate because of the California Wildfire incident in 2019. On the bright side, nobody was injured–that's always a good sign.
Susan Lucci | Hamptons, $20 Million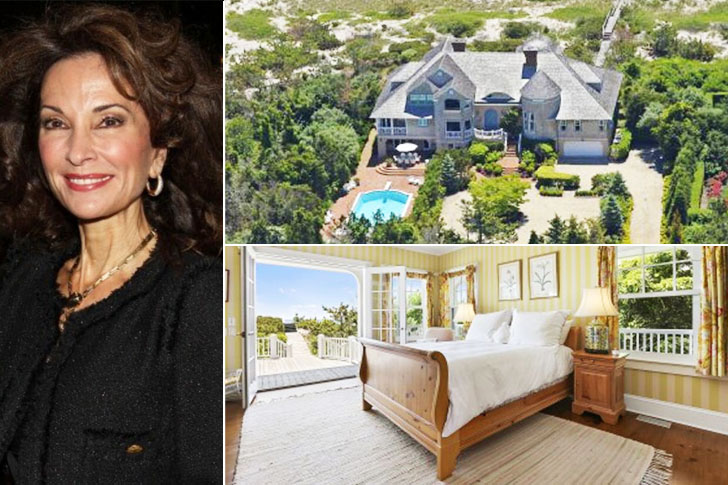 The soap opera, All My Children, wouldn't achieve the same level of success without the intervention of the elite actress Susan Lucci. The character is considered an idol. Lucci was called the "Leading Lady of the Day" by TV Guide, and the New York Times and Los Angeles Times both called her the highest-paid daytime TV. actor. According to reports, as early as 1991, her annual salary exceeded $1 million. In "All My Children", she was nominated for Best Actress in 21 Drama Series Daytime Emmy Awards.
She is considered one of the most successful stars in Hollywood and she has easily accumulated millions of dollars because of all the projects that came to her lap throughout the years. Lucci has been very busy over the years, and when she's not in front of the camera, she spends her time in her Hampton abode. However, all of that changed after she listed the property for sale for a hefty $20 million. The investment property was listed for two years and was finally sold in late 2016.
Genie Francis | California, $4 Million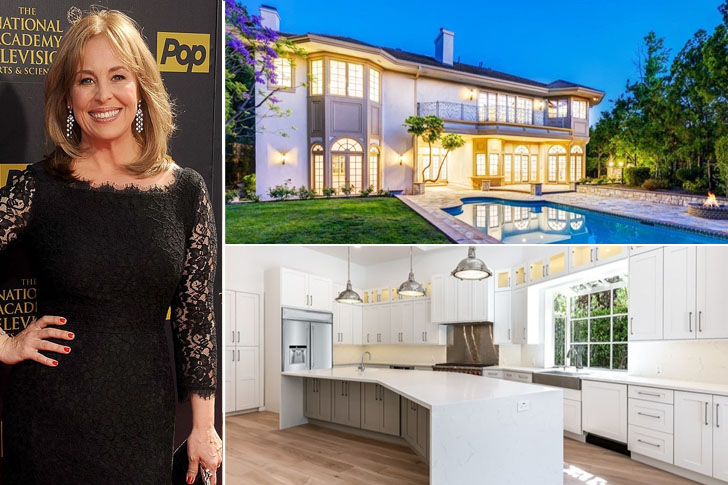 The legendary actress, Genie Francis, used to be the talk of the town following her excellent portrayal of Laura Spencer in the hit soap opera General Hospital, for which she won a Daytime Emmy Award in 2007. It seems like doing soap operas is her strong suit and she constantly receives similar projects from her agent. Her soap credits include Days of Our Lives, All My Children, and The Young and the Restless. Francis first met director Jonathan Frakes in 1982 during the filming of the short TV series "Nude Essence".
After meeting again during the shooting of the North-South mini-film in 1984, Francis dated Francis and Frakes in 1985. Engaged in the second year and married on May 28, 1988. The couple has two children. With that said, she managed to acquire a lot of money, a portion of which she used to acquire a stylish-looking estate in Woodland Hills. Currently, it is listed for sale and many will surely line up to get this $4 million home.
Anthony Geary | Los Angeles, $950,000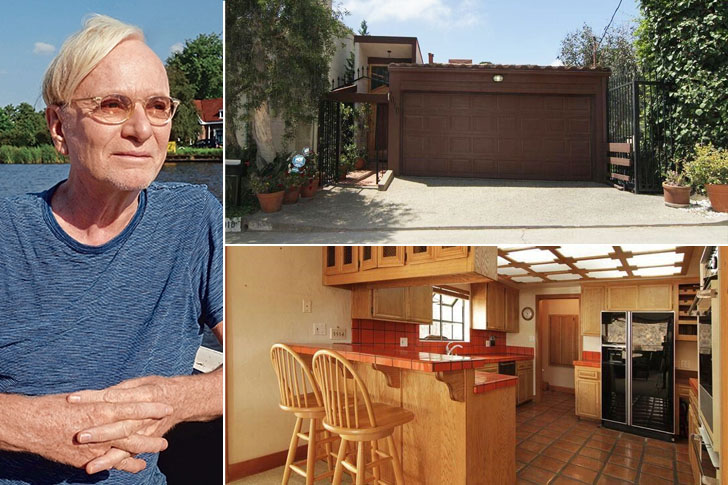 Throughout his career, the actor Anthony Geary always strived to be the best actor that he could be in the industry, and he never failed to deliver. He received multiple awards for his role as Luke Spencer in the soap opera General Hospital. Anthony Geary is best known for playing the role of Luke Spencer in the ABC Daytime Theater General Hospital. He started playing the role of Luke in 1978 and won eight consecutive Daytime Emmy Awards for Best Actor in a Drama Series before retiring.
Because of that, he managed to save up a huge fortune and acquire an excellent credit score. He also owned a couple of properties during his prime and he recently decided to sell one of them. His Los Angeles estate was sold for $950,000. He purchased this one back in the '80s for roughly $260,000, so he surely profited from the sale.
Denzel Washington | Beverly Hills, $16.5 Million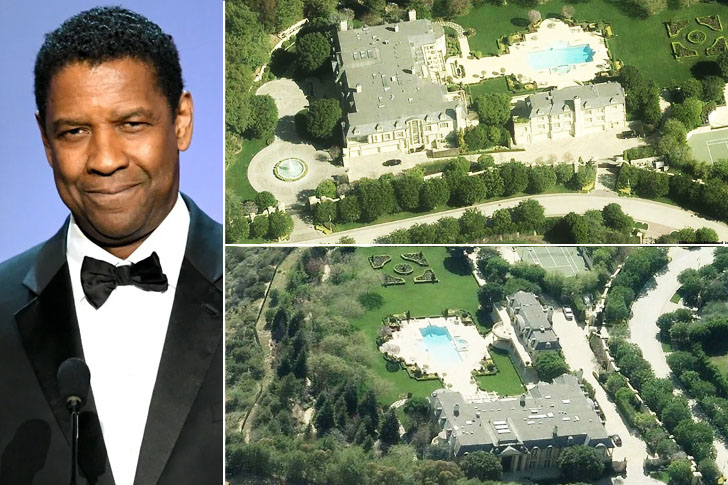 Denzel Hayes Washington Jr. is described as an actor who reshapes the "classic movie star concept" and associates his role, elegance, dignity, humanity and inner strength with himself. He has won seventeen NAACP Image Awards, three Golden Globe Awards, one Tony Award and two Oscars. In 2020, the "New York Times" named him the greatest actor of the 21st century. Just like most characters he portrays, the actor Denzel Washington's private life is shrouded with mystery.
That's what you get if privacy is your top priority, and he did that with the help of his home security system. Speaking of homes, he has a couple of properties that he calls home and one of them is his Beverly Hills mansion. Reports suggest that he got this 2.13-acre property from the former CEO of the Walt Disney Company back in 1992. Los Angeles County assessed the property to be worth $16.5 million, which was a good deal for Washington since he only paid $2.675 million for it.
Rick Harrison | Las Vegas, $4 Million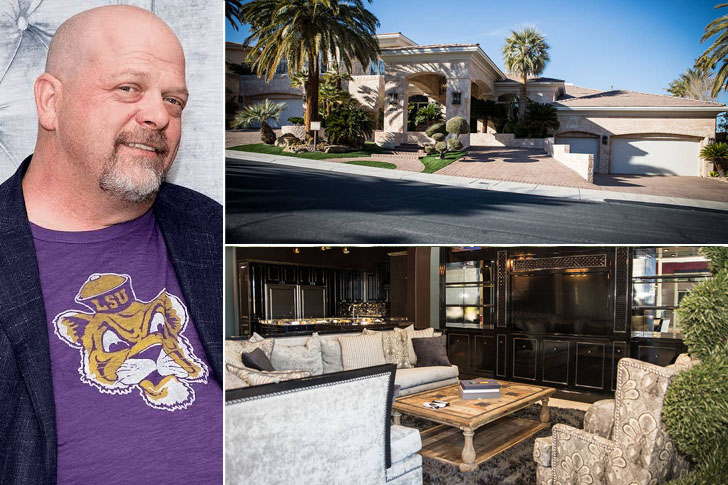 Richard Kevin Harrison is an American businessman, reality TV host, and the owner of the gold and silver pawnshop selected by the historical series Pawn Stars. He has a net worth of $9 million. Rick Harrison is no stranger when it comes to dealing with good investments. In fact, he knows a lot of trade secrets on how to be successful in that craft, considering his family has a pawnshop business where all kinds of goods come in and out.
The same can be said about the property he placed on the market last year. Harrison also explained that the property comes with all kinds of fixtures that have more worth than you can imagine. He spent around $600,000 for the house's renovation over the years so new buyers needn't worry about anything, from the plumbing to the electricity, to all the other internal features of the home. His Vegas estate is for sale for $4 million.
Jenelle Evans | North Carolina,  Undisclosed Amount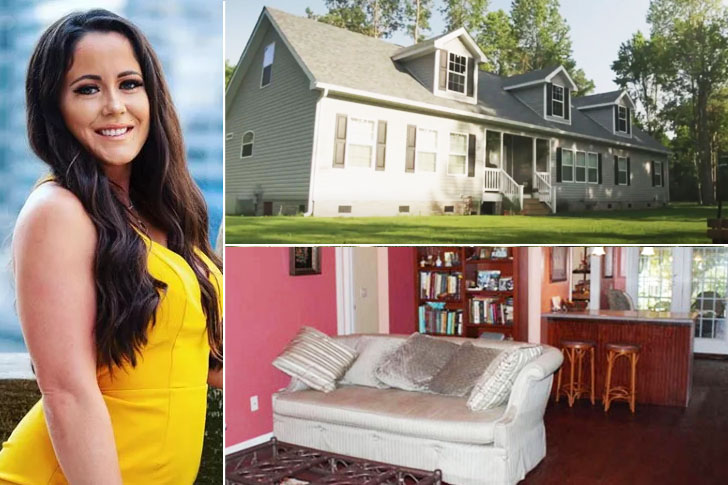 Janelle Evans was born on December 19 1991 in Oak Island, North Carolina. Jenelle Lauren Evans is a reality television personality who rose to fame on MTV's Teen Mom 2. Reality television fans out there will easily recognize the former Teen Mom 2 star, Jenelle Evans. She was also one of the mainstays of the MTV network where she appeared in many shows back in the day.
She had been involved in many publicized relationships all thanks to the cameras that followed her around, and her life became an open book. She has a net worth of $30 thousand dollars. She recently made headlines because it's been reported that she's now on good terms with her husband, David Eason, following reports that the two split. She's been hopping in her car with a full tank of gas recently, spending time at her other property in Tennessee.
Cheryl Tiegs | Bel-Air, Los Angeles,  $18.5 Million
Model and fashion designer, Cheryl Tiegs, is considered the first American supermodel in the world of fashion. A huge reason for her success was her multiple appearances as the cover model of the prestigious Sports Illustrated Swimsuit Issue back in the day, and that still remains a significant figure in today's pop culture. After her swimsuit advertisement appeared in "Seventeen" magazine, her career began at the age of 17. Her net worth is 30 million US dollars.
She recently made headlines after she put her Bel-Air home up for sale for a whopping $18.5 million. The Bali-inspired estate has all the luxury she enjoys, including a relaxing pond, a spacious pool, and the privacy that celebrities love. Records show that there's been a recent plumbing services upgrade that happened in the property and we guess this means plumbing won't be a problem for the new owner for years to come.
John Stamos | California, $5.75 Million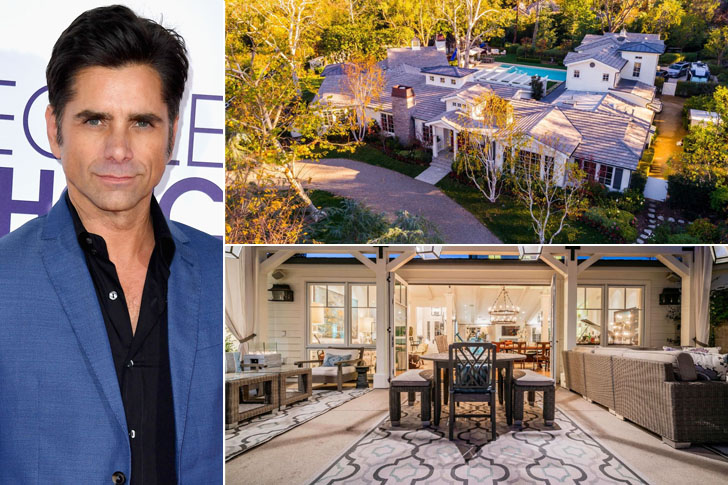 John Phillip Stamos is an American actor, producer, musician, comedian, and singer. He was initially recognized for the contract role of Blackie Parrish at the ABC TV General Hospital, for which he was nominated for the Best Supporting Actor in a Japanese Drama Emmy Drama Series. He is known for his work on TV, especially as the starring role of Jesse Katsopolis in the ABC sitcom Full House. The indefatigable John Stamos recently dropped $5.75 million for a gorgeous Hidden Hills estate.
He surely knows good investments from bad, and this move was a testament to that fact. It has its own world-class recording studio, which makes sense since the former owner of the mansion was a Swedish music producer. Outdoor activities won't be a problem for Stamos since the home is the perfect place to accommodate social events, with its huge yard complete with pool and fire pit. This property suits him well and we think that he found the perfect place for him and his family.
Norman Reedus | New York City, $11.8 Million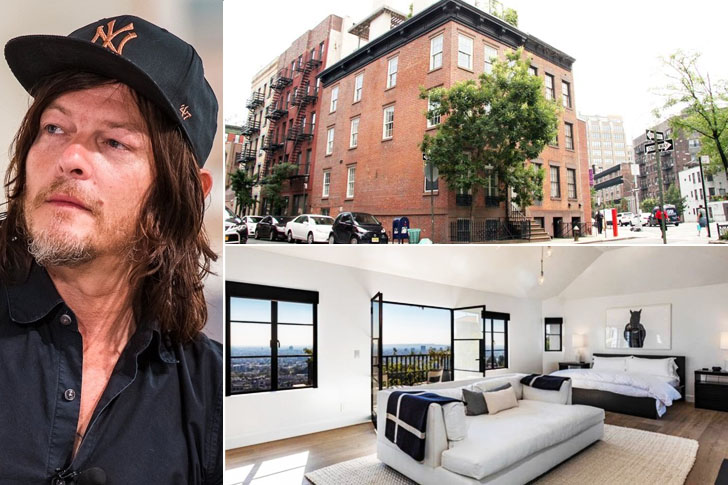 Norman Mark Reedus is an American actor, voice actor, TV presenter and model. We all know Norman Reedus, the actor that played the crossbow-using Daryl Dixon in the hit post-apocalyptic zombie-infested television series, The Walking Dead. The withdrawal of Andrew Lincoln will make Daryl actor Norman Reedus one of the highest-paid stars on television. He has a net worth of $25 million.
After all the hardships that Daryl experienced in filming the show, he seemed to have needed a couple of days off. Thankfully, he found the perfect place to do that in the form of a pad located in the heart of New York City. He and his partner, Diane Kruger, made a huge investment in this West Village pad, shelling out around $11.8 million for it. With that said, fans just can't help but wonder if this is the start of their journey towards establishing a new family.
Liam Hemsworth |Malibu, $6.8 Million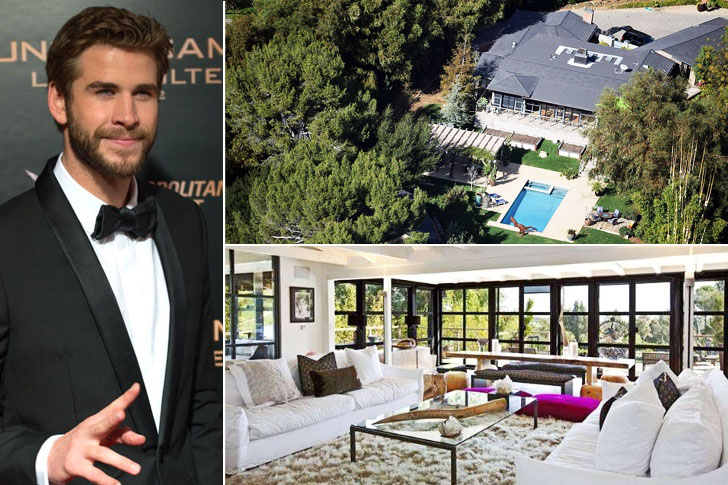 Liam Hemsworth made his presence felt in Hollywood following his appearance in the highly successful Hunger Games film series. Since then, he pretty much coasted his way toward stardom and got on the pedestal where he currently sits. When it comes to the net worth of the Hemsworth Brothers, there is really no competition. According to "The Richest Man" estimates, Chris Hemsworth's net worth is $90 million. In 2018 alone, he made $64 million, more than double Liam Hemsworth's total net worth of $26 million.
In 2018, he made to the headlines again when he tied the knot with Wrecking Ball superstar Miley Cyrus. The relationship didn't go through as smoothly as most people hoped for, however. Good thing he was able to make amends with the singer–they hired a divorce attorney and are now living as neighbors in his $6.8 million pad, which is just a few meters away from Cyrus' $2.5 million home.
Robin Wright | Manhattan, $3 Million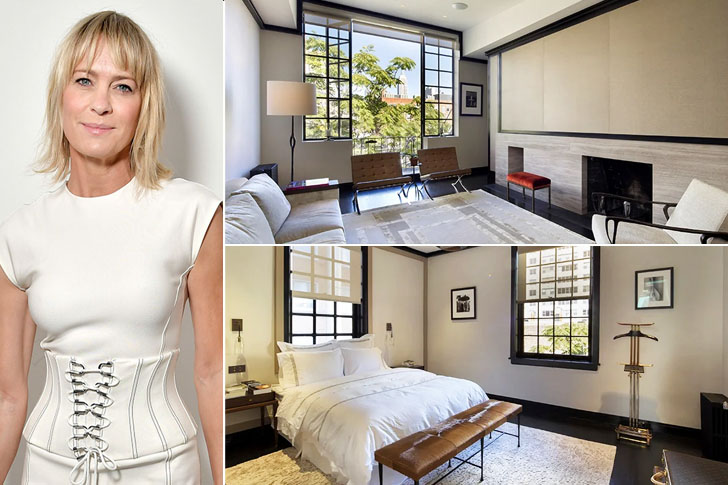 Robin Gayle Wright is an American actress and director. She has been nominated for eight primetime Emmy Awards and won the Golden Globe and Satellite Awards for her work on television. Wright is also one of the highest-paid actresses in the United States. Because of her role in House of Cards in 2016, she earned $420,000 per episode. The House of Cards actress Robin Wright is slowly but surely making huge strides in Hollywood with her continued success in the industry–she's raking in millions of dollars a year.
Aside from that, she also got many awards and recognitions recently, and she found the best place to safeguard those trophies and plaques–in her beautiful home right in the middle of Manhattan. Fitted with an advanced home security system, all of her precious treasures are well-guarded, and the estate only cost her $3 million to acquire. She got the property in 2016 and from the looks of things, she's pretty satisfied with it.
Bo Derek | Santa Ynez, California, Undisclosed Amount
Bo Derek is an American film and TV actress, film producer and model, and maybe known for his breakthrough film role in Sex Comedy 10. Since the '70s, the actress Bo Derek was always at the top of her game. She appeared in many famous television shows and starred in a couple of blockbuster hits that would surely fill anyone's bank account.
Her heyday during the '80s only made things better for the actress and the momentum she got from that decade carried her through even to this date. Now in semi-retirement, she occasionally makes movies, TV and documentaries. Of course, her success wouldn't be possible without proper money management and we are happy that she found the love of her life, John Corbett. They are now spending quality time in their Santa Ynez ranch.
Mehmet Oz | Palm Beach, Florida, $18 Million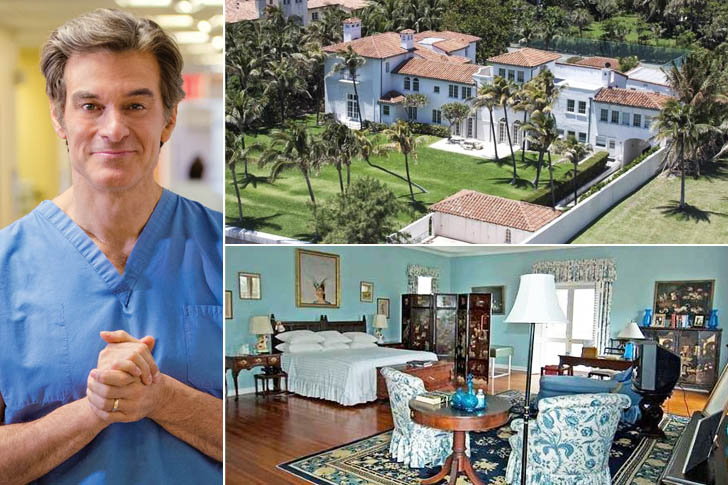 Mehmet Cengiz Öz is a television personality, cardiothoracic surgeon, Columbia University professor, pseudoscience promoter, journalist and writer. The Turkish-American television personality Mehmet Oz, who is professionally known as Dr. Oz, appeared in many episodes alongside Oprah Winfrey as a guest. He's appeared approximately 60 times already, and constantly appears in many alternative medicine journals.
With that said, many professional medical practitioners and insurance companies constantly rail against his use of alternative medicine. They say the procedures lack the backing of mainstream science, so people should be questioning their effectiveness. He recently made headlines after a couple of reports about him and his wife purchasing an $18 million oceanfront estate surfaced. From the look of things, it is still in pristine condition and it didn't need any fixing at the moment.
Stephen Colbert | South Carolina, Undisclosed Amount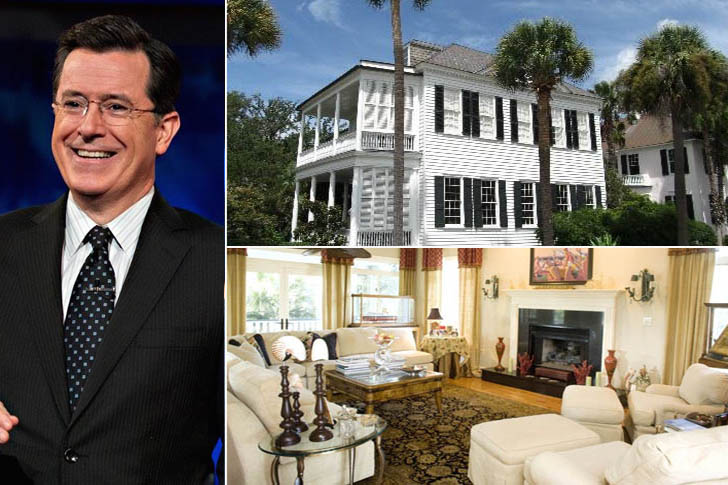 Stephen Tyrone Colbert is an American comedian, writer, producer, news commentator, actor and TV presenter. He is known for hosting the satirical comedy central show "The Colbert Report 2005-2014" and the CBS talk show with Stephen Colbert. Colbert was named one of the "100 Most Influential People" by Time magazine in 2006 and 2012. The comedian Stephen Colbert rose to fame thanks to his quick wit and funny antics. They made him one of the people's favorite entertainers in the industry. He hosted The Colbert Report that aired from 2005 to 2014 and has been hosting The Late Show with Stephen Colbert since 2015.
Interestingly enough, he grew up in a very old house, which was built long before he was born. In fact, the construction of the house was finished in 1810. We can clearly imagine how many home renovation loans the house went through all these years. Too bad there's not that much information about the property except for what comes out of the many tours happening in the area–the century-old house, after all, remains to be a famous pitstop.
Nicolas Cage | San Francisco,  $10.95 Million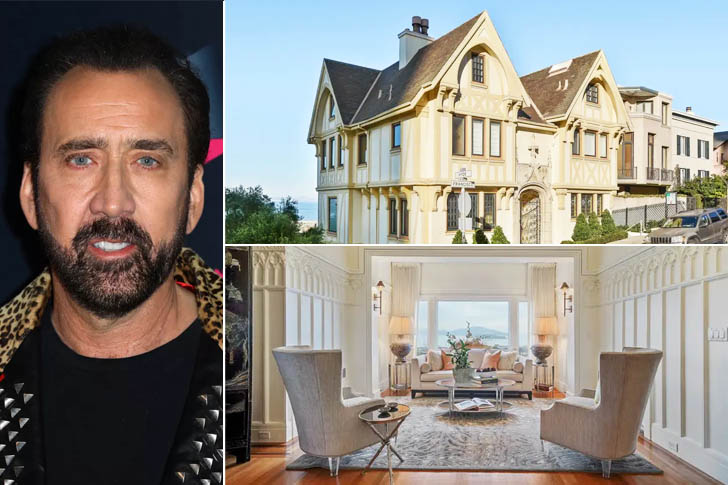 Nicolas Kim Coppola is known as Nicolas Cage. He is an American actor and film producer. Cage has been nominated for many major film awards, and has won an Oscar, a Golden Globe and a Screen Actors Guild Award for his performance in "Leaving Las Vegas". The award-winning actor and National Treasure star, Nicolas Cage, is known for collecting various things, and stacking up investments in his portfolio might be one of these.
He used to be known as one of the most bankable stars in Hollywood who could get his hand on anything he wishes. He bought this San Francisco home for $9.4 million in 2006 and sold it two years later for $8.5 million, resulting in a $1 million loss. The property is now back on sale from the new owner and this time, it is listed for $10.95 million.
Melanie Griffith | Aspen, $4 Million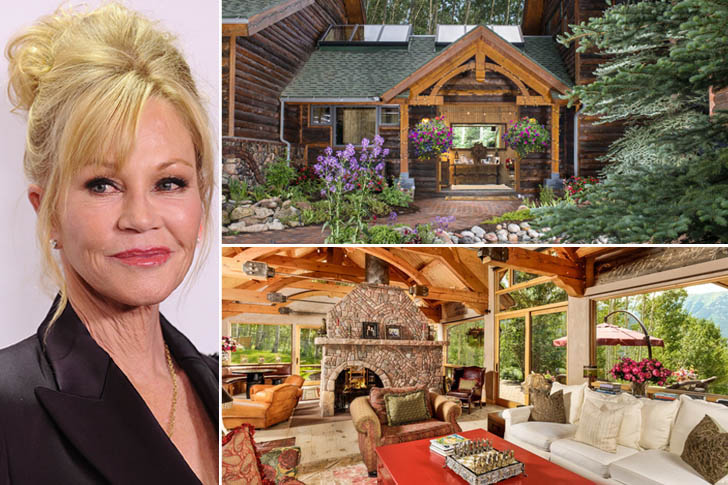 Melanie Griffith's career began in the 1970s. She has starred in several independent thriller films before achieving mainstream success in the mid-1980s. She became famous for her role as an actor in the thriller film "Body Double" (1984). Griffith's subsequent performance in the comedy "Something Wild" (1986) received unanimous acclaim. She starred in "Working Girl" in 1988, which film won her an Oscar nomination for Best Actress and won a Golden Globe for her.
The American actress and producer, Melanie Griffith, has quite the exquisite taste when it comes to real estate investments, and this gorgeous log cabin in Aspen is evidence of the fact. Griffith's breathtaking log cabin mansion sits within the luscious greens of the mountainous Aspen, Colorado. Everyone will agree that this is a dream vacation spot! However, she decided to part ways with this beautiful estate for a hefty $4 million price tag. It was actually a good deal for the new owner since Griffith put the property on the market for $4.3 million, which means she slashed $300 thousand from the asking price!
Shepard Smith | New York City, $4.9 Million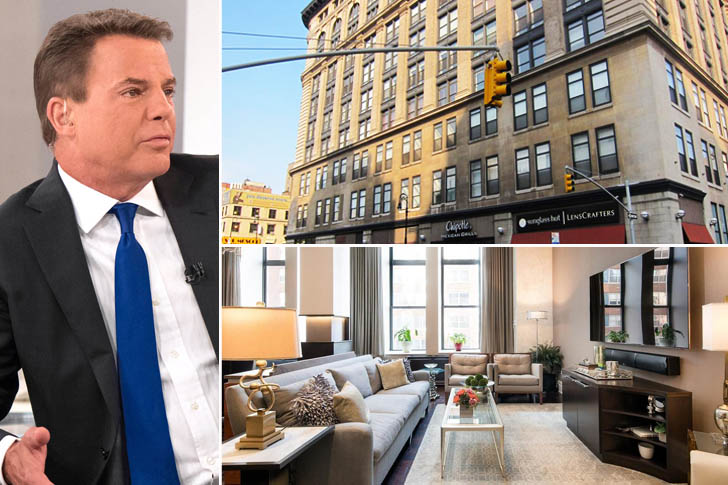 Shepard Smith is a known journalist in the industry thanks to his 23 long years with Fox News Channel. He also hosted a couple of news programs for the station, which eventually catapulted him to the top of the leader rankings. According to reports, when he left Fox News in 2019, his annual income was significantly higher than $15 million.
With his huge success in the field, we can safely say that he has all the money to get any property he wants–and that's exactly what he did with his New York City property. The 2,341 square feet, 2-bedroom condominium unit features a classic and elegant design. It's not hard to see why Smith chose to buy this property. This is why it was a huge surprise when Smith eventually put this gorgeous investment on the market for $4.9 million.
Bill O'Reilly | New York, Undisclosed Amount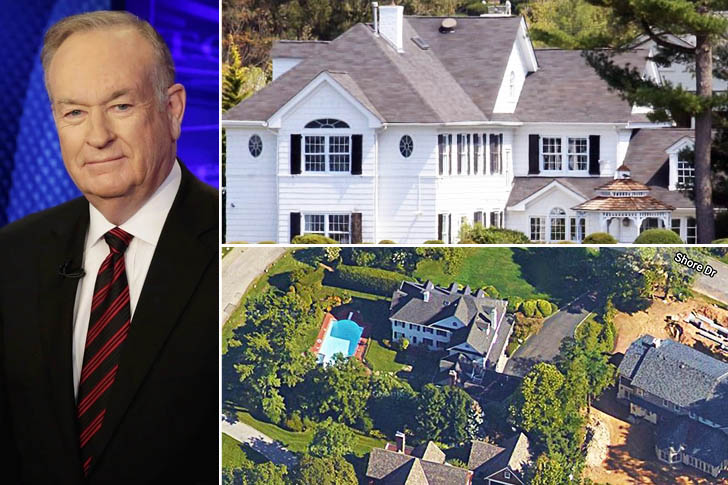 Bill O'Reilly is an American writer, radio host, syndicated columnist, news commentator, and former TV host with a net worth of $85 million. At the peak of Bill's career at Fox News, his annual salary was $25 million. The news commentator and author, Bill O'Reilly, was always on top of his game back in the day. He hosted many elite television programs such as Inside Edition and The O'Reilly Factor.
For many years he was able to earn the respect of his peers in the industry. Aside from this, he was able to raise his credit score up a notch. That financial leeway allowed him to acquire a gorgeous estate located in the heart of Long Island back in 2000 for a good $3 million. Well, he can easily afford that amount without a sweat since he was earning around $18 million annually at that time.
Don Lemon | Sag Harbor, $3.1 Million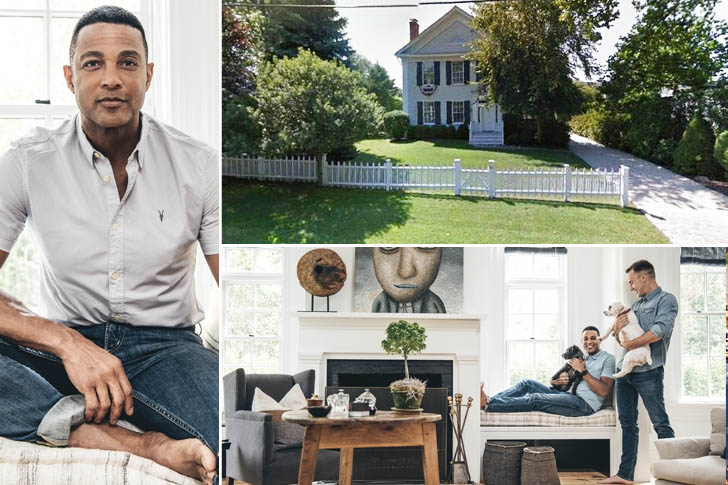 Donald Carlton Lemon is an American television reporter. Since 2014, he has been well-known as the host of CNN Tonight. Lemon is also the recipient of the Edward R. Murrow Award and three regional Emmy Awards. In 2016, the television personality and journalist Don Lemon joined a bunch of big-shot names in a Hamptons rich and famous neighborhood.
Unlike most of the personalities who spent a huge chunk of their mortgage to get their hands on a property in the area, however, Lemon took his time to find the perfect deal that brought more bang for the buck. Well, now he's calling this Sag Harbor property his home. Lemon purchased it for $3.1 million and it features five spacious bedrooms, which is more than enough to accommodate his family. He described his first meeting with the property as love as first sight.
Rush Limbaugh | Palm Beach, $65 Million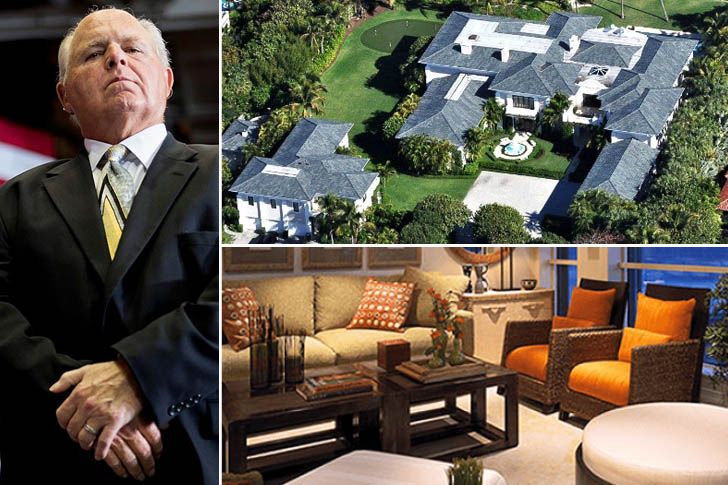 Rush Hudson Limbaugh is a celebrity, news commentator, writer, and former TV presenter in the American broadcast industry. He is known as the host of the radio show The Rush Limbaugh Show. Rush Limbaugh made a name for himself not only as a big television personality but as a respected radio commentator. He's also one of the wealthiest in the bunch, so applying for an expensive mortgage wouldn't put a dent in his overall net worth.
This was apparent when he acquired this Palm Beach estate. The value of the property changed frequently, however. At one point, the estimated worth of the Palm Beach property peaked and the following years, it went down. If there's one thing certain about the situation it's that the gorgeous scenery of the property is among its highlights.
Matt Damon | Pacific Palisades, $15 Million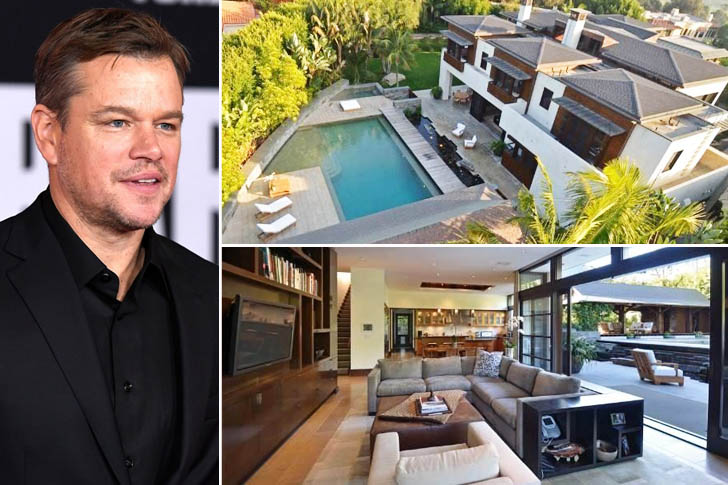 Matthew Paige Damon is an American actor, producer and screenwriter. As one of the richest stars of Forbes, his films have earned more than US$3.12 billion at the North American box office, making him one of the highest-grossing actors in history. He has received various awards and nominations, including Oscars and two Golden Globe Awards. For some reason, the Pacific Palisades area is overrun with many bright stars from Hollywood, and The Bourne Identity star, Matt Damon, recently decided to live in the neighborhood.
In around 2012, he and his spouse, Luciana Bozán Barroso, bought a stunning estate in the area for around $15 million. After spending time with their new real estate investment, the couple decided to put the property up for sale, asking for around $20 million from anyone interested. The home is, after all, a 9,000 square feet mansion. In our opinion, $20 million for a home like this is a great deal so if you have that kind of money to spend, contact Damon.
Paul McCartney | London, Unassessed Amount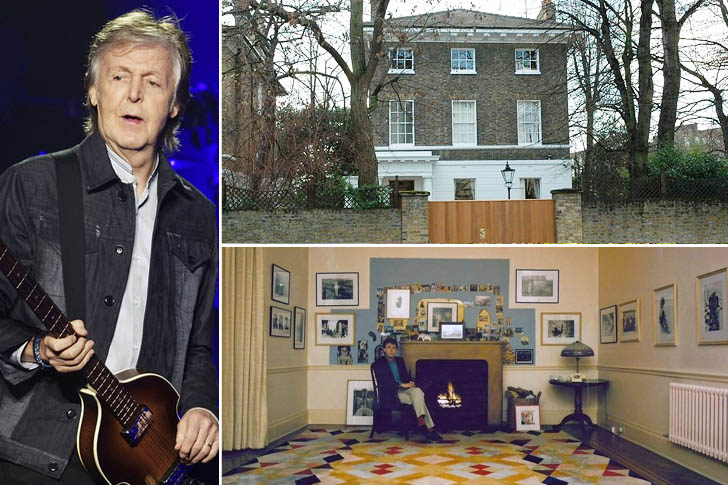 Paul McCartney is a British singer, songwriter, musician, record and film producer. He is known worldwide as the lead singer and bassist of the Beatles. Paul McCartney is part of the legendary music band The Beatles, which is one of the most iconic bands in history. With his royalty status, it is no doubt that he'll only settle for the best property available in the market. That's exactly why he purchased this Cavendish Avenue property in St. John's Wood, London.
McCartney is one of the most successful composers and performers of all time. He has written or co-written 32 songs with others, ranking first on the Billboard Hot 100 chart. As of 2020, he is also one of the richest musicians in the world, with an estimated wealth of 800 million pounds. This gorgeous three-story townhouse proved to be his best long-term investment, and it became his home for many years, even becoming his London HQ. Sir Paul McCartney purchased it at a very cheap price–around £40,000 back in the '60s.
Jennifer Lawrence | Beverly Hills, $8.2 Million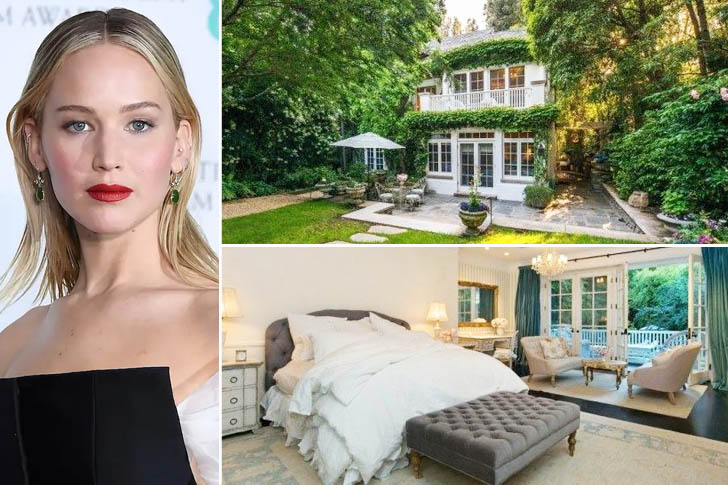 Jennifer Shrader Lawrence is an American actress. She was the world's highest-paid actress in 2015 and 2016. Lawrence was ranked among the 100 most influential people in Time magazine in 2013. In today's Hollywood era, only a few people haven't seen a Jennifer Lawrence film, on account of how ubiquitous the actress is. But some of us have used credit cards to order movies-on-demand just to watch her.
Over the course of her career, Lawrence's films have grossed over $6 billion, making her one of the highest-paid actresses in Hollywood. On top of that, her name is always in the conversation when it comes to awards considerations. That's probably the reason why money wasn't an issue when she purchased her lovely residence for $8.225 million in the Beverly Hills area. She also found good neighbors in the form of other Hollywood superstars.
Jessica Alba |Beverly Hills, $6.2 Million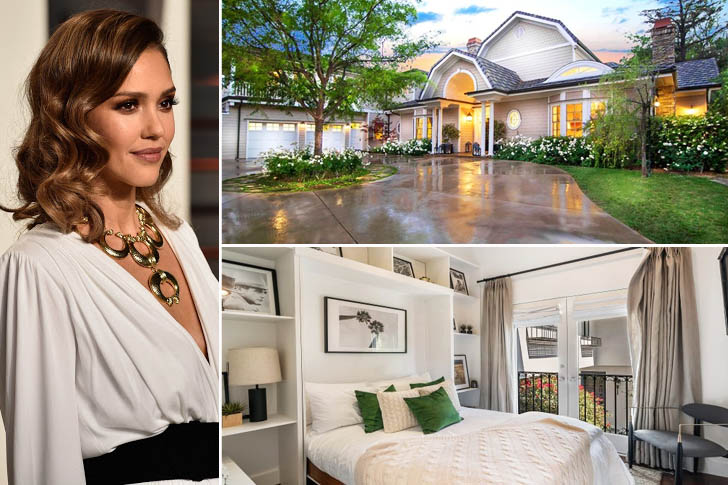 Jessica Marie Alba is an American actress and businesswoman. At the age of 19, she became famous as a star in the TV series "Dark Angel" (2000-2002) and was nominated for a Golden Globe Award. Many magazines rank her as the most beautiful woman in the world. It's pretty much known to everyone that Beverly Hills is a top celebrity hotspot, and the place remains to be an investment magnet among celebrities until today.
The same can be said for the beautiful actress Jessica Alba. The actress purchased her Beverly Hills residence almost a decade ago for her growing family. However, things might have proven to be a little too cramped because they opted to list the property for sale for around $6.2 million last year. She made a couple of lovely renovations to the property, which spiced up its personality.
Terry Semel | Malibu, $50 Million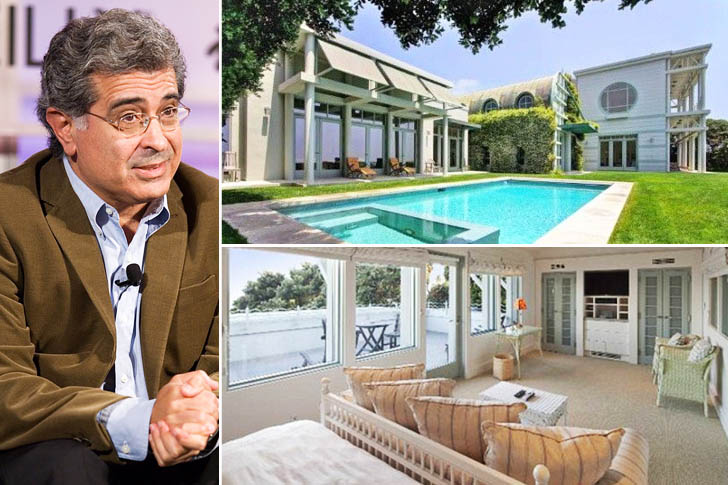 For those who are not familiar with the name, Terry Semel was the former chairman and one-time CEO of Yahoo! Incorporated. Before his stint at the search engine firm, he spent 24 years at Warner Bros where he also sat on the executive chair. Semel always played it big when it came to making investments, and his Malibu estate was the same. If you guys didn't know, he used to own a costly and sophisticated property in Malibu a couple of years ago.
This oceanfront mansion has nine bedrooms and thirteen baths. The breathtaking view of the ocean from the mansion's floor-to-ceiling windows is also priceless. Semel wanted to sell this estate for $50 million, but reports said that Oracle's CEO Larry Ellison was able to get the property for around $37 million. Whatever the case may be, the fact of the matter is that the deal became the biggest real estate deal in Malibu that year.
Julia Roberts | Malibu, $10 Million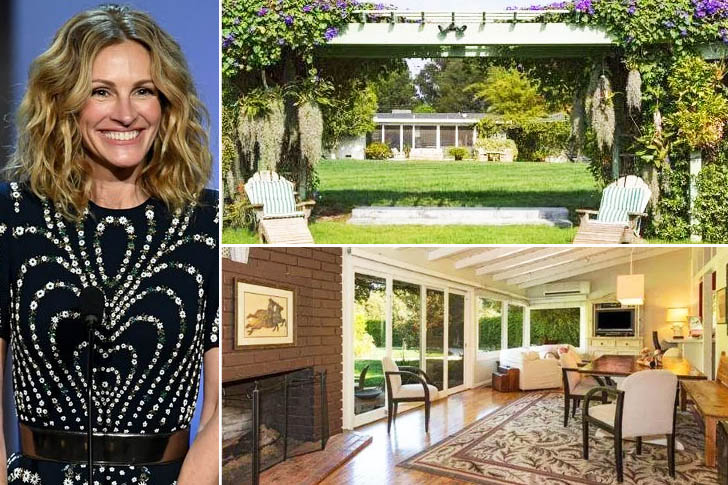 Pretty Woman star Julia Roberts is considered one of the top leading ladies in the business, thanks to her award-winning performances in many romantic-comedy flicks that dominated Hollywood in the past. Roberts has also become a box office queen because her movies have collectively grossed over $2.8 billion worldwide. This, of course, translates to a large sum of money for her. She was also among the highest-paid actresses for most of the 1990s and even in the early 2000s. For Pretty Woman alone, the actress was paid a staggering $300,000.
In the past, she was often seen in her Point Dume estate in Malibu, which became her haven. However, news broke out that Roberts and her spouse sold the property for $8 million and the new owner is said to be their billionaire next-door neighbor, who added the property to his investment portfolio. Currently, she lives in her other property in Malibu, together with her husband and family.
Jeff Bezos |Beverly Hills, $165 Million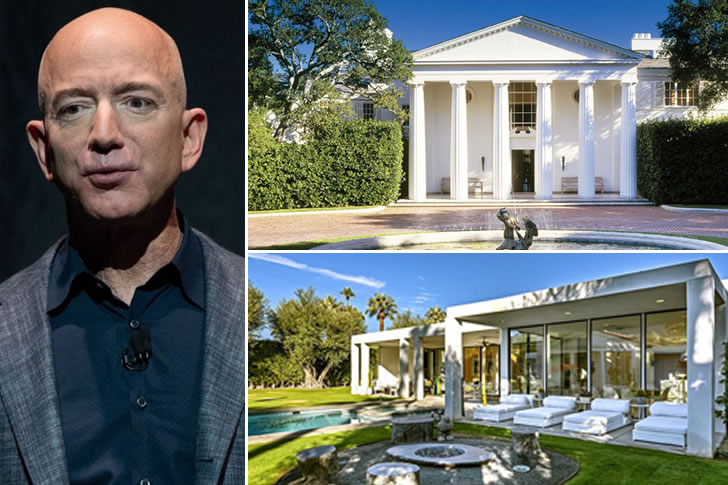 It would be hard to imagine that Jeff Bezos started his business empire out of a garage. Now, people would have no excuse to become successful so long as they have a set goal. The wealthy entrepreneur is said to be the first person in history to have a wealth exceeding $200 billion. To give you perspective, his net worth is equal to the combined GDPs of both Ethiopia and Kuwait.
Amazon is one of the biggest tech companies in the world, and this multi-billion dollar venture is still being handled by its founder, the one and only, Jeff Bezos. Bezos made an extraordinary move and paid a whopping $165 million for a Beverly Hills estate that would go down as one of the priciest home purchases in California's history. DreamWorks co-founder David Geffen formerly owned the property. We can just imagine the amount of property insurance for this estate!
Drake| Hidden Hills, $7.7 Million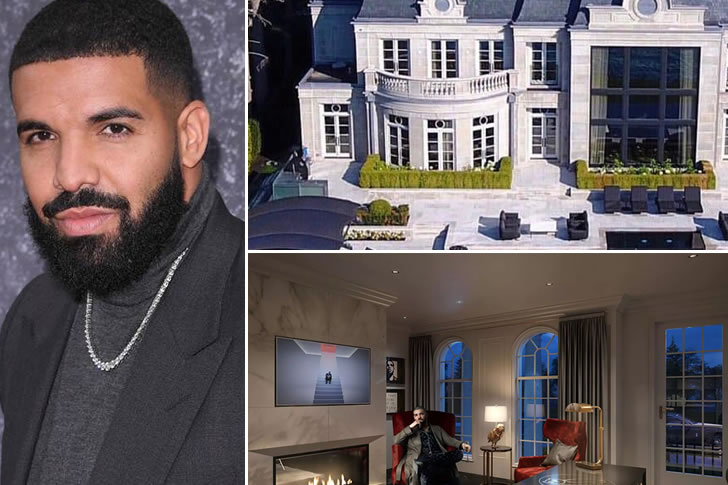 Drake is considered to be one of the top artists in the rap and RnB game. He had always been interested in music even as a young child. His success started when he released a mixtape, Room for Improvement right after he left the TV series Degrassi: The Next Generation. His style centered mostly on hip-hop and R&B, but the rapper also delved into rap and pop in recent years.
He can easily afford any luxurious things he can think of, and a gorgeous, inviting mansion is always on the top of anyone's list. That's probably the reason why Drake is so fond of making real estate investments. Indeed, he's invested in a couple of properties located in Hidden Hills. Out of his many properties in the area, however, the most unique is this $7.7 million home that features caves around a huge swimming pool! That's not something you see every day.
Nancy Grace | Atlanta, $1.6 Million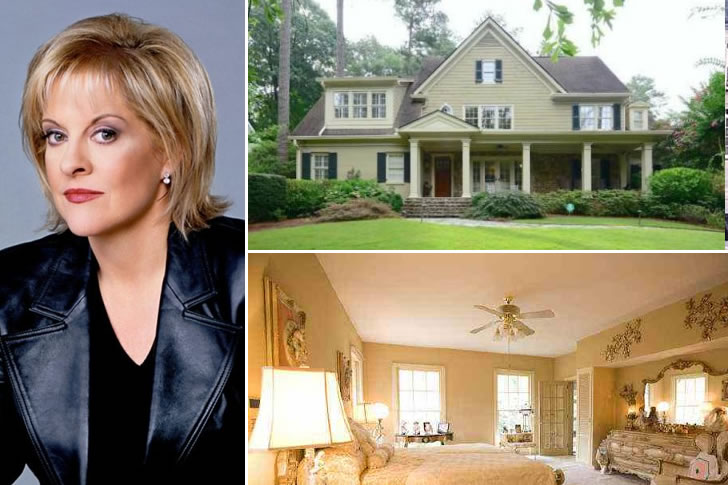 Legal commentator and television journalist, Nancy Grace, is considered one of the top figures in news and current affairs. Not just that, she also used to work as a district attorney prior to becoming the respected television personality that she now is. She has always been an advocate of victim rights, and she is very outspoken about that when making her commentaries. Grace has also authored a work of fiction, The Eleventh Victim, which is a crime-legal story. She also helped establish a hotline for battered women in Atlanta.
In 2014, she shocked the Atlanta neighborhood after she listed her stunning yet simple home here up for sale. This all happened, of course, after she built herself a new home. She purchased the property in 1996 for $407,500 and renovated a huge chunk of the house along the way. The new owner would be proud of the house interior's classic design.
Lynda Carter | Maryland, Undisclosed Amount
The '70s and '80s have been good decades for the actress, model, and Miss World USA, 1972 titleholder, Lynda Carter. She dominated the entertainment scene back in those days and even played the role of Wonder Woman during the '70s, becoming a pop-cultural icon in the process. In her honor, the Hollywood Chamber of Commerce (HCC) awarded her with a star on the iconic Hollywood Walk of Fame back in 2018.
Her financial advisor also had her hands full around that time with Carter doing back-to-back projects and making a couple of crucial financial moves. One of these moves was her acquisition of a 20,000-square-foot Maryland mansion. It has been her longtime home since then, and she seems really fond of the property. Who wouldn't? Given the property's exclusive feel, she could just get lost in it and bask in the privacy it offers. Both she and her husband Robert Altman expressed how they love their home so much.
Kiefer Sutherland | Whitefish, Montana, $10.5 Million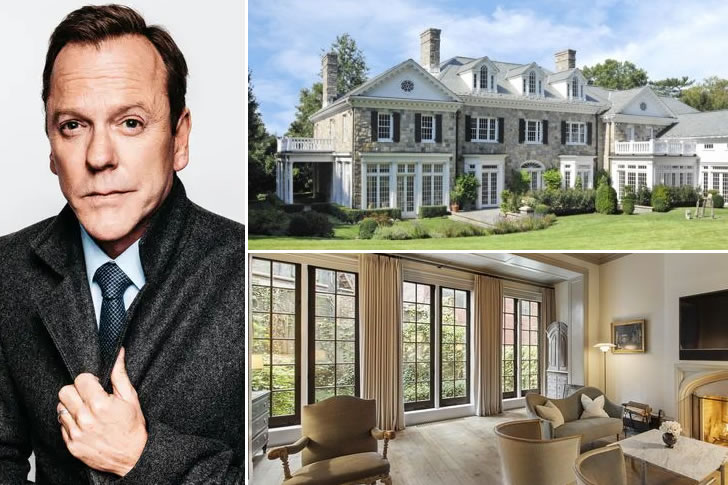 Kiefer Sutherland is a British-born Canadian director, singer, and actor. He first portrayed a leading role in the drama The Bay Boy in 1984. Sutherland, however, is best remembered for his role in Flatliners, where he met the love of his life, Julia Roberts. This may go down as one of the saddest love stories in Hollywood, probably ranking second to the tragic tale of Romeo and Juliet.
Yes, we are talking about Kiefer Sutherland, Julia Roberts, and the Golden Bear Ranch located in the heart of Whitefish, Montana. Sutherland made a considerable investment in the area by building what would have been their dream house. However, news broke out that the wedding the couple had been planning for years was canceled, for reasons that are still unknown. A couple of years later, the property was listed on the market for $12 million, and it has gone through a number of price cuts over time
Billy Joel | Miami Beach, $14 Million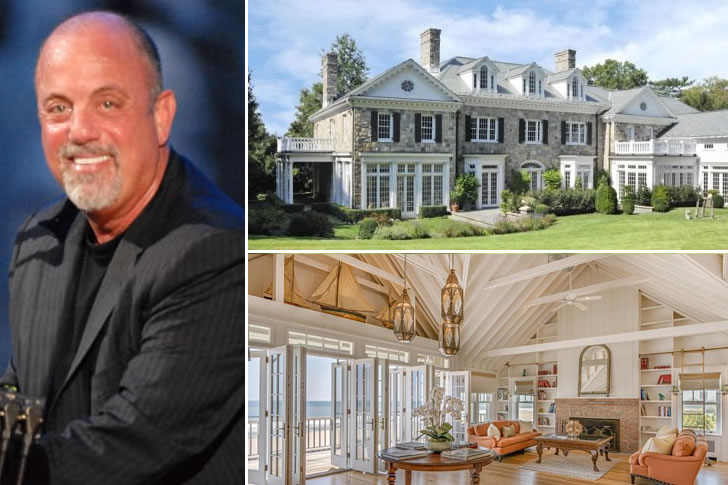 The Piano Man, Billy Joel, has been providing us with quality tunes and lovely music for many decades now, especially during the '70s and '80s. With that said, he managed to save up a lot of money in the course of his career. This was a long way from when he was born in the Bronx, New York. He is not only a musician but also an entrepreneur as he formed the Long Island Boat Company along with his friend Peter Needham.
The property that he purchased was an 8,881-square-foot mansion located in Miami Beach. Luckily, he managed to find a buyer for the property when he listed it on the market for $14 million. Well, that amount wouldn't hurt the pocket of the new owner since he's a billionaire – to be exact; he's the CEO of the Italian leather company Tod's. He would need to make sure that the house and its perimeters are equipped with the latest home security systems to ensure their privacy.
Miley Cyrus | Malibu, $1.7 Million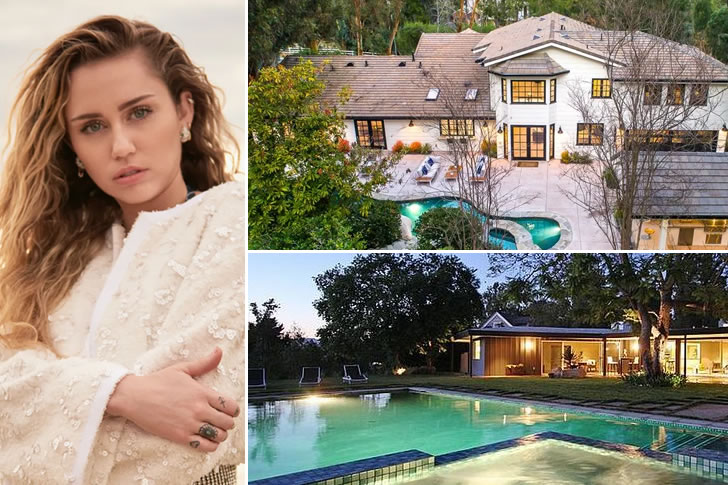 Miley Cyrus is someone noted for her distinctive raspy voice. That unique voice and her singing style have made her songs top the US Billboard 200. Before attaining success in singing, however, she first starred in the show Hannah Montana as a teen. The Woolsey Fire that ravaged Malibu and its surrounding area took a toll on the residents that live in-and-around the vicinity and one of its victims was the singer-songwriter.
We hope that she has home insurance coverage for her property. Cyrus still decided to sell her Malibu home, however, for an $800,000 loss after accepting an offer of only $1.7 million. The deal went down a few days before her divorce from her former hubby Liam Hemsworth. Although she was on the losing side, we bet that this loss won't hurt her and her overall net worth since she can quickly recoup that loss with a few concerts.
Rob Lowe | Montecito, Santa Barbara $42.5 Million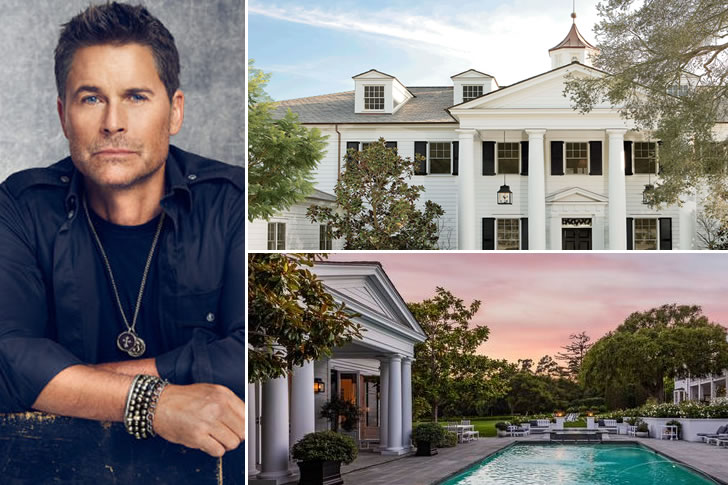 The award-winning actor, director, and producer, Rob Lowe, is one of Hollywood's brightest stars and his bank account can attest to that. He has all the money that he needs in the world to be happy, and he can quickly swipe his credit card to his heart's content. All this wealth came after his success as an established Hollywood star. The actor was a prominent figure in the 1980s as he appeared in films like Oxford Blues, The Outsiders, and St. Elmo's Fire.
Lowe made sure that he spends his money wisely and purchased real estate instead of just splurging. Recently, he listed his Montecito estate for $42.5 million. It is a couple of millions less than his original asking price back in the day, but it is still a good deal for him and the possible new owner of the estate. The new owners would also enjoy the privilege of owning a celebrity's house.
Alex Trebek | Paso Robles, $1.39 Million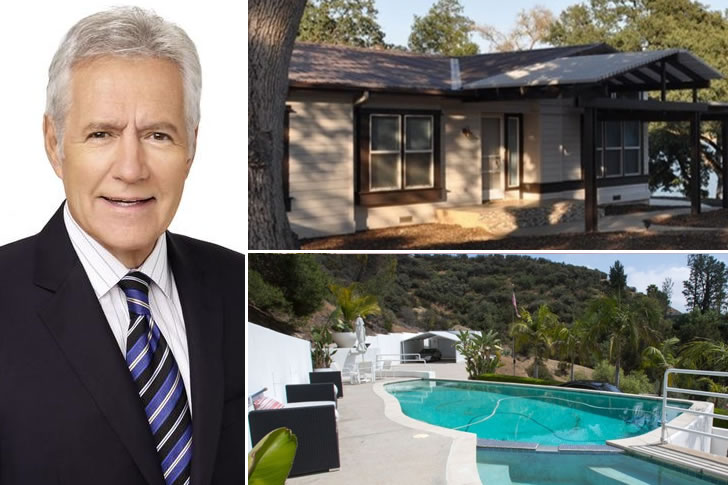 George Alexander Trebek was a game show personality well-known for his presence in the TV show Jeopardy. Throughout its 37-season run, Trebek never failed to entertain both the viewers and the show's contestants. Unfortunately, he passed away in late 2020, but one thing's for sure and it's that this celebrity will undoubtedly be remembered by his fans, friends, and family.
The lovely and tranquil lake house that Trebek bought back in the day could be yours for $1.39 million. The longtime Jeopardy host listed this real estate investment for sale, which comes with a few recreational vehicles such as a jet ski and ATVs. It sits in a nice and quiet place located in the rural part of Paso Robles. For those interested, it's safe to say that this is a good deal, considering it covers around 30 acres of land and has all the privacy anyone will need.
Katy Perry | Los Angeles, $9.4 Million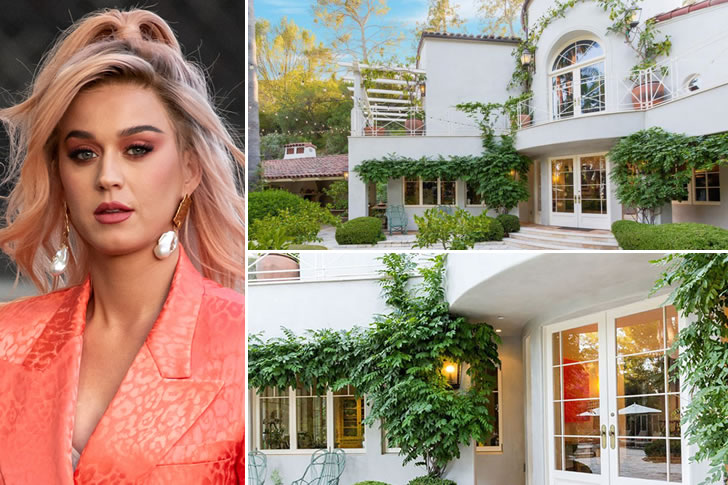 Even in her childhood days, Katy Perry was already passionate about music – she would write songs and perform them in front of her family from time to time. Today, Perry is a singer and songwriter and is considered one of the top music talents currently gracing the airwaves. Thanks to her bold and unique tunes, it took her no time at all before she rose to the international stage.
Her financial advisor also noticed a substantial upward trend when it came to her finances over the years. In turn, that opened a window of opportunity for the world-famous singer to acquire a Mediterranean-style Los Angeles estate. A couple of years later, she added the adjacent lot to her portfolio. However, she soon made a deal for $9.4 million. We are not certain if that deal involved the two properties, but our guess is that it was the bigger lot of the two.
Christie Brinkley | Long Island, New York,  $17.99 Million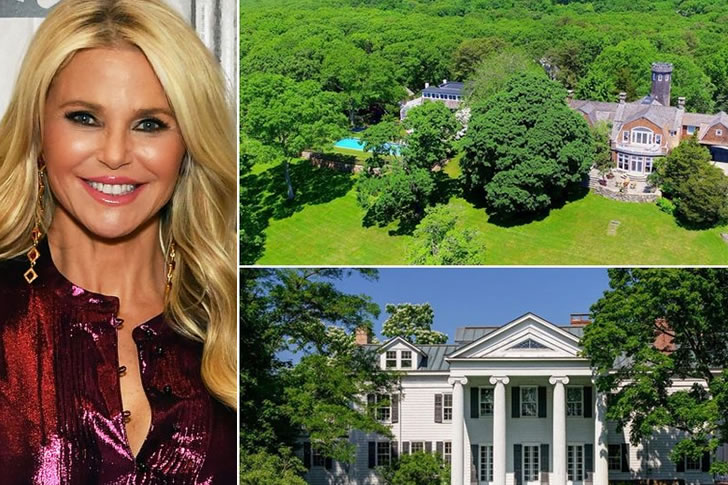 As a supermodel, Christie Brinkley used to appear in many magazine covers. In fact, she was seen on more than 500 occasions right at the very front of magazines during her prime, a huge feat even to this date. Of course, supermodels only live for perfection. With that in mind, we can see why she opted to make a massive investment in this waterfront property located in New York.
Brinkley bought this property for $7.15 million back in 2004 and listed the property for sale in 2010 for $15.75 million. She removed it from the listing about a year later and brought it back again for $25 million. She then cut a couple of millions off the price until a deal came in May last year. Built back in 1843, this 5,500-square-foot abode provides its residents with five bedrooms, a mudroom, several fireplaces, and a fancy in-ground gunite swimming pool in the outdoor area.
Kate Hudson | Pacific Palisades, $5.3 Million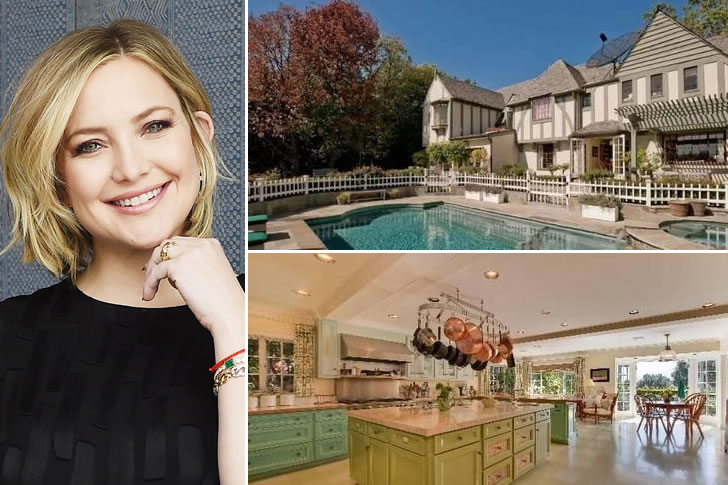 With both her parental figures being successful figures in the entertainment industry, it was only a matter of time before Kate Hudson finally followed suit. After performing in a few stage plays, Hudson finally got her big-screen break when she starred in the film Almost Famous. Thanks to the high praise she received for her role, Kate won a Golden Globe award and an Oscar nomination.
With her net $80 million net worth, making investments in the real estate business is not a problem for the actress and budding fashion entrepreneur. That's why she didn't even flinch when she bought her childhood home for $5.5 million. Soon after, in 2011, she purchased the mansion next door for $5.3 million. By the looks of it, it's safe to say that the actress managed to both go big and go home. Well, even if the two combined properties are indeed massive, at least Hudson and her kids have plenty of space to spend some fun family time in.
Kimora Lee Simmons | Beverly Park, Estimated $25 Million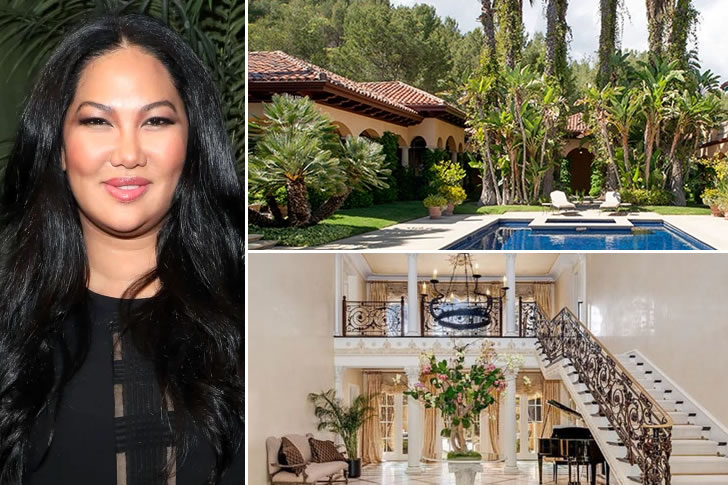 The fashion designer Kimora Lee Simmons faced many issues in the past. Fortunately, none of that got in the way of her pursuit to acquire a gem located in Beverly Park. She and her husband cashed out $25 million from their pockets to get this exclusive Mediterranean-inspired investment property. For the price, the house's residents are provided six bedrooms, nine bathrooms, a library, a sizable kitchen installed with top-class appliances and equipment, and a screening room. Furthermore, it would be a disservice not to mention this lovely abode's backyard.
Amidst the beautiful trees, the 3.79-acre property also features a swimming pool with an inset spa and a tennis court. She got a pretty good deal for the property, considering the original price tag of this exclusive mansion was around $33 million before it went down to $29 million. Eventually, Simmons and the former homeowner finally established a mutual agreement and sealed the deal for $25 million.
Mark Zuckerberg | Palo Alto, $7 Million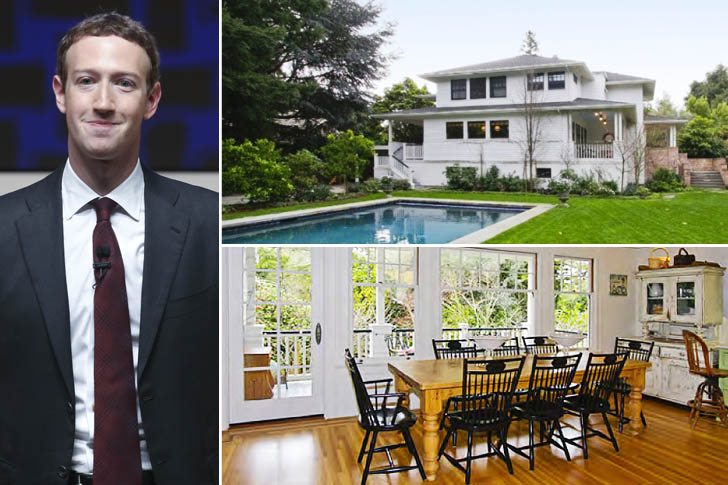 A media magnate and co-founder of Facebook, Mark Zuckerberg revolutionized the use of social media in today's world – safe to say he deserves some credit for achieving such a goal. He built up a vast network of businesses around his creation, giving him access to limitless amounts of money, making him one of the world's wealthiest people. Besides developing Facebook during his Harvard days, Zuckerberg also soon became the co-founder of Breakthrough Starshot, a solar sail spacecraft development project.
As one of the wealthiest individuals in today's market, we can easily assume that he'll live in a lucrative mansion filled with all the luxuries in the world. However, the Facebook founder decided to keep things simple and settled for this $7 million Palo Alto estate – his California home is also just as cozy-looking. For its price, the 5,617-square-foot home features five bedrooms, five bathrooms, a glassed-in sunroom, and a saltwater pool.
John Cena | Florida, $3.4 Million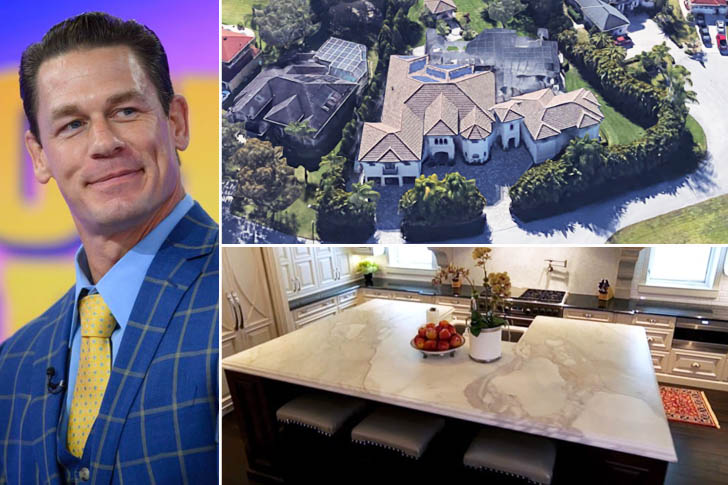 John Cena is one of the most famous professional wrestlers in recent years. However, Cena's influence isn't only limited to WWE's arenas. In the film industry, the wrestler has made quite a name for himself thanks to his role in projects like The Marine, 12 Rounds, Bumblebee, and the upcoming F9 movie. With his reputation, it comes as no surprise that Cena has since been earning a fortune through his career.
In fact, he didn't even apply for a mortgage when he paid his Florida estate in full upon signing a contract with the WWE. The pro wrestler's mansion used to have a value of $3.4 million. However, after a series of renovations he had done to the property, it's safe to say that the house's total worth skyrocketed even further. Today, this lovely abode also features both an outdoor and indoor pool as well as an annexed guest house.
Marshawn Lynch | The Bay Area, $3.6 Million
The former Seattle Seahawks running back helped his team win the Super Bowl XLVIII back in 2013 and the year before that. However, before he made a name for himself in the professional leagues, Marshall Lynch began his journey into sports at a young age. Since his mother was also quite an athlete, it was only a matter of time before he became one, too. Well, looking back at it now, with all the achievements he made in his career, it's safe to say that his mom would be very proud of him.
Outside sports, Lynch is also quite a winner in the real estate investment game. Around 2012, he bought himself a mansion in Richmond, California's Bay Area for $3.6 million. The 7,000-square-foot mansion has a couple of amenities that everyone would want, like a wine cellar, a state-of-the-art movie theater, and a boat deck. Furthermore, it also has floor-to-ceiling windows that show the beautiful bay area.
Von Miller | Cherry Hills, Denver, $8 Million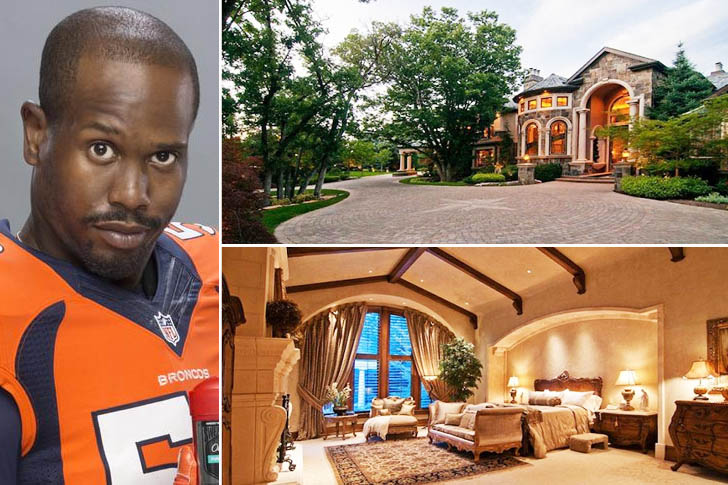 The Denver Broncos linebacker, Von Miller, signed a deal a couple of years ago, marking his place on the team. With that said, his financial advisors were also pleased to welcome the 6-year contract worth $114.5 million from the Broncos' front office. Since he had a lot of money in hand, he decided to spend a good portion of it on a couple of things. Besides buying a few cars along the way, Miller also took a leap into the real estate business.
As a result, Miller got his hands on a beautiful Cherry Hills Village mansion, which cost him around $8 million. He also did a couple of customizations to the property. In total, the estimated cost of the estate is now around $10 million, more or less. Upon further inspection, the footballer's humble abode has seven bedrooms, six bathrooms, and, of course, a walk-in closet for his massive shoe and sunglasses collection.
Charlize Theron | Hollywood Hills, $2.75 Million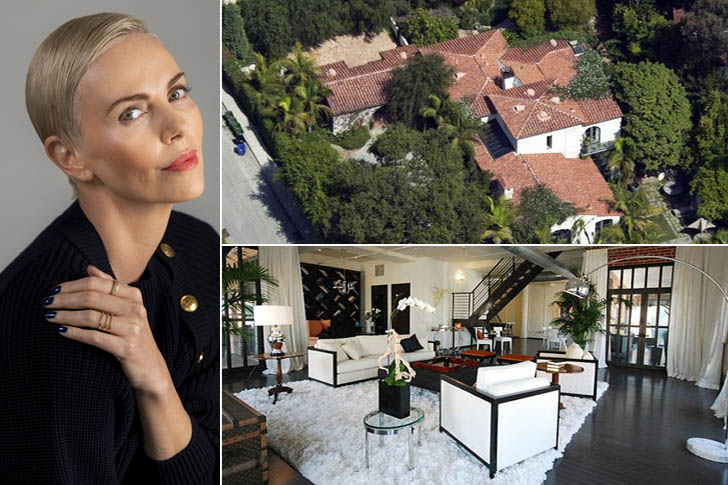 Throughout her career, Charlize Theron spent a good amount of her fortune searching for the perfect real estate investment. Soon after, she stumbled across a very nice property in Hollywood Hills, which she called home for a couple of years. In 2007, her chance to get a great-quality estate came in the form of a 2,350-square-foot property that was on the market for $2.75 million.
This department-store-turned-condominium unit has one bedroom, two bathrooms, a stainless steel kitchen, and plenty of living space to relax in. However, after about a decade of calling the property her home, Theron decided to part ways with it but, in turn, lost a significant amount of money after selling it for just $1.75 million. Fortunately, the films she starred in after that transaction helped her recover that loss and more – the movies in question include Atomic Blonde, Fate of the Furious, and Mad Max: Fury Road.
Jessica Biel | New York, $28 Million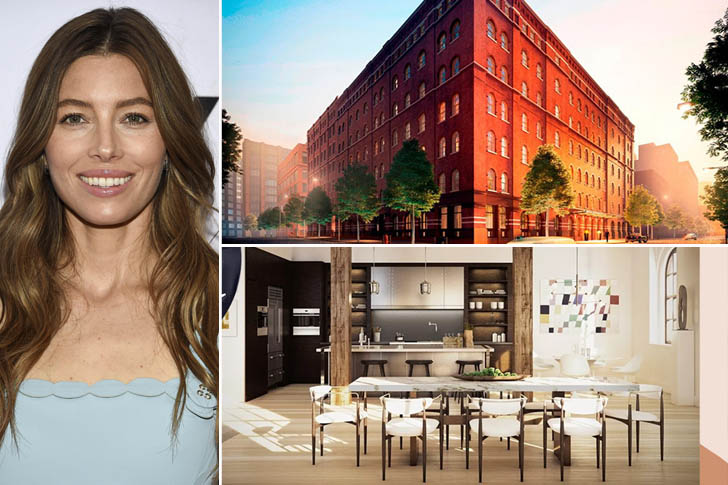 The 7th Heaven actress Jessica Biel and her spouse Justin Timberlake recently made a massive investment in a TriBeCa property that is in close proximity to the residence of Ryan Reynolds, Blake Lively, and other famous stars from Hollywood. The price they had to pay for the new pad? Well, they shelled out around $28 million for it.  This 5,375-square-foot mansion in the sky is, without a doubt, nothing short of gorgeous.
Besides the usual bedroom and bathroom, the celebrity couple also has full access to the building's other amenities, including a pool, children's playroom, a fitness center, a Turkish spa, and a rooftop garden. Furthermore, the luxury penthouse is filled with gorgeously perfect window arches that bring in natural lighting to the property. It may have an over-the-top price tag for a penthouse, but considering it is in the famous TriBeCa area, it sure does sound like a fair deal.
Harry Styles | Hollywood Hills, $6 Million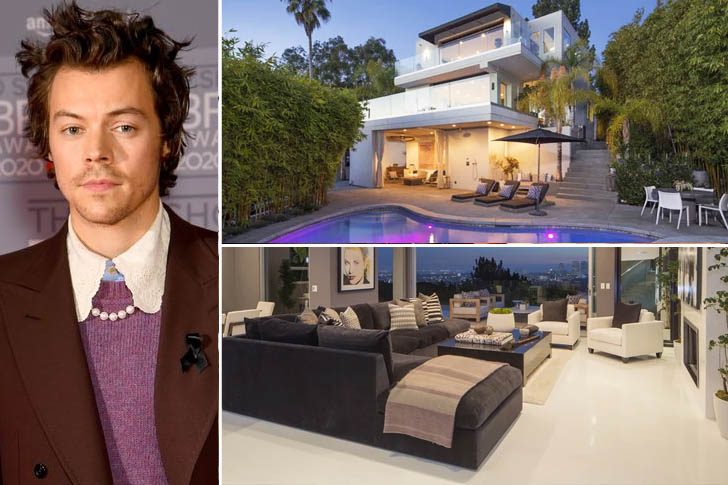 One Direction superstar, Harry Styles, emerged as one of the top music personalities in recent times. He even appeared in a couple of films, including Christopher Nolan's Dunkirk in 2017. With his growing reputation, he must have thought that he needed a new pad to call home. Luckily, he found exactly what he was looking for in Hollywood Hills. In 2016, Styles purchased a new residence for $6.87 million.
Soon after, his investment-oriented mind kicked in when he decided to sell the property after spending two years in it. However, instead of gaining profit from it, he sold the 4,401-square-foot Hollywood Hills home for $6 million. Well, besides knowing that a big-named celebrity once lived here, the new resident will also have access to the house's four bedrooms, five bathrooms, a movie theater, and a chef's kitchen. Outside, the sanctuary has a swimming pool with a spa, a private backyard patio, and a gorgeous, unfiltered view of Los Angeles.
Gwen Stefani | Beverly Hills,  $21.65 Million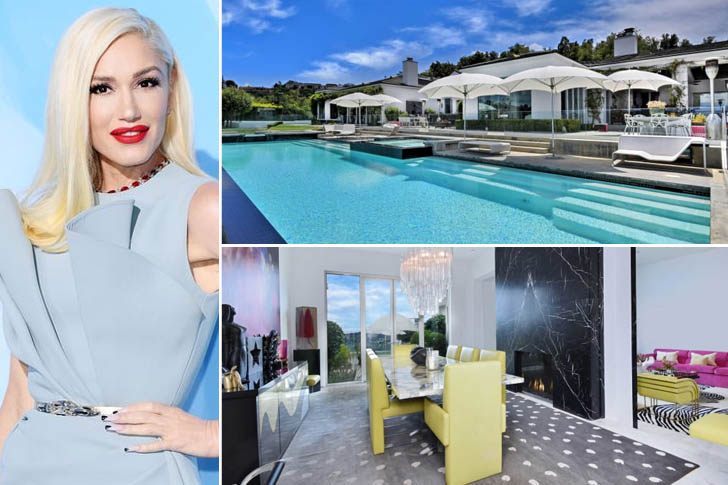 At this point, it comes as no surprise that everyone likes a particular kind of music. However, out of the many songs we listen to, there will always be those that resonate with us on a deeper level. Well, that's arguably also the case for now-famous singer and songwriter Gwen Stefani. When she was just a kid, her parents would often let her listen to folk songs with them. Today, although she dominates a different genre, it's safe to say that those early records helped her appreciate the beauty of this art form called music.
This television personality and singing icon proved to some degree that she also understands how real estate businesses work. She recently made headlines after she sold her Beverly Hills mansion for $21.65 million. A couple of years ago, she bought the property with her then-husband, Gavin Rossdale, for $13.25 million–so, clearly, she profited a lot from the deal.
Alexander Skarsgård | New York, $2.3 Million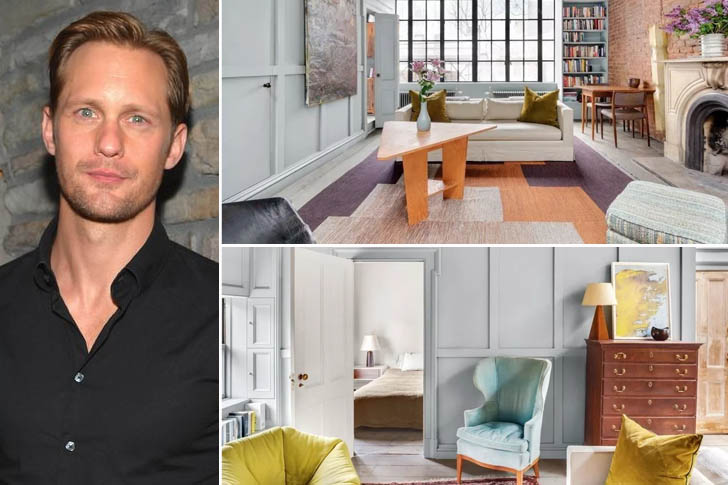 True Blood actor, Alexander Skarsgård, has recently been on the rise in Hollywood. With that said, it's also probably the reason why he got himself a loft in New York for a cool $2.3 million in 2017. It used to belong to indie film actress Parker Posey. Since it is located on the fourth floor of East Village's historic townhouse, the apartment's interior design has a 19th-century vibe, thanks to its brick walls, wooden beams, plank floors, and wood-burning fireplaces – though the actor did manage to enhance the look with his own artistic touch.
From the looks of things, Skarsgård might have found the perfect investment for his money. On the other hand, he might just use this as a stepping stone, like when he purchased a modern residence in the Los Feliz area for $1.85 million in 2012, only to earn a profit when he sold it for $2.9 million.
John Travolta | Florida, $10.5 Million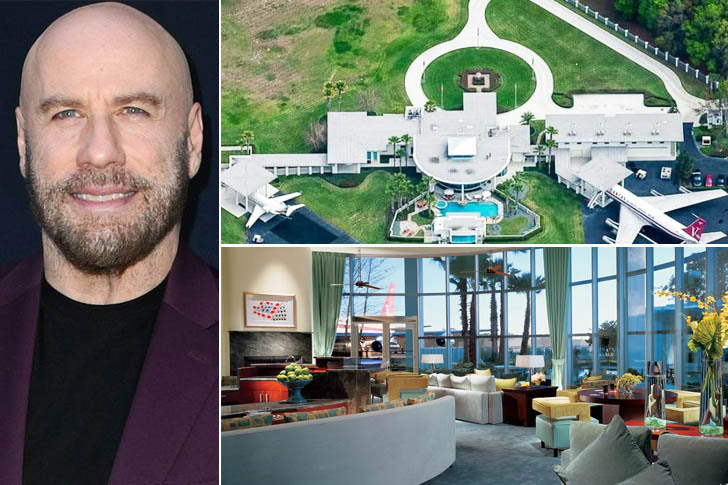 If you think a house fitted with a good home security system and features five to six cars is big enough, then you haven't heard what actor John Travolta's home has to offer. For those who want to know, he has his very own airstrip right in his backyard. Located in an exclusive gated community called Jumbolair, the actor's compound is complete with air control facilities, similar to what most airports have, plus it's a homey pad where he can lay flat at night.
Furthermore, the 550-acre property is currently on the market for $10.5 million. Along with the purchase is, of course, the country's largest private runway and the 38-lot Aviation Estates subdivision. By the looks of it, it's safe to say that the lucky buyer of this area can undoubtedly live their childhood dream. After all, who wouldn't want to have access to their very own private plane, just waiting for them in their backyard?
Michael Jordan | Chicago,  $14.9 Million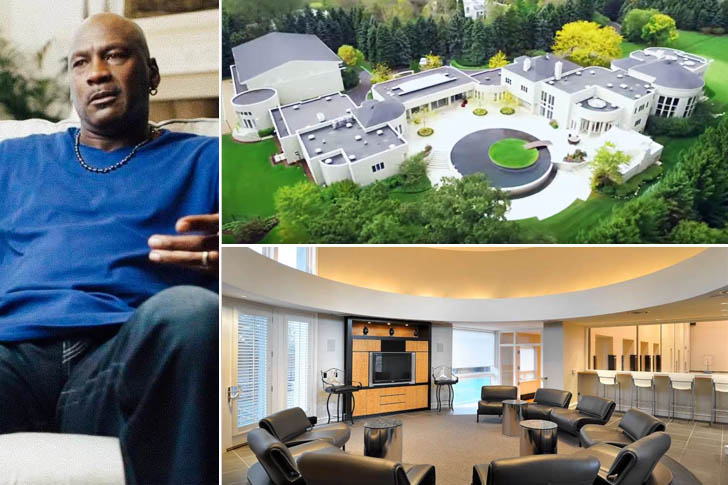 Number 23 of the Chicago Bulls is considered the greatest player that ever walked on the hardwood floors of the NBA. That's what Michael Jordan brought to the table when he was in his prime playing the game of basketball. By the end of his career, Michael Jordan undoubtedly left a long and lasting mark on the sport, a legacy that still inspires many of today's players. That's probably why he placed a huge number 23 right in the front gate of his 56,000-square-foot estate.
However, real estate investment might not be his strongest suit since this property of his has been listed for sale since 2012. We have seen a couple of price cuts to the property and the most recent would be $14.9 million – almost half of the original price he listed back in the days. Even so, any interested buyer may want to know that this extravagant mansion features a lovely swimming pool, a forest preserve, and of course, it's very own basketball court.
Halle Berry | Malibu, $8 Million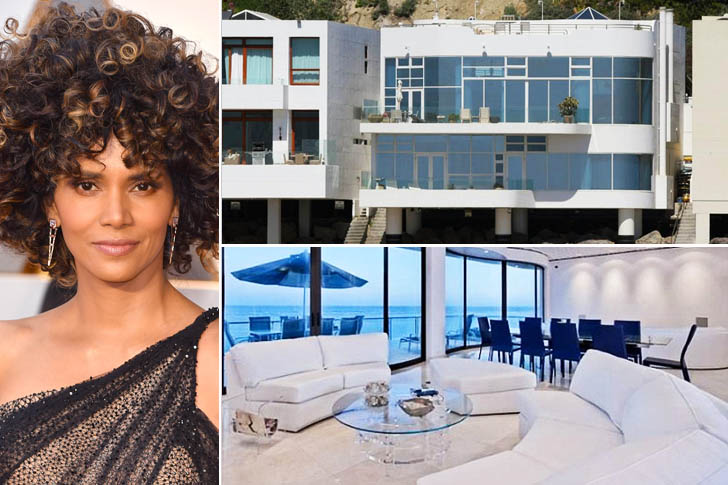 Award-winning actress, Halle Berry, has been one of the brightest stars in Hollywood in the past couple of years. With that said, where do most stars live? Yes, you got that right: Malibu, the home of the rich and famous. It seems like Berry and her family are really fond of the Malibu neighborhood, and we can clearly see that on their faces. Although she still has another investment property in Beverly Hills, this place has close ties to her heart.
The reason is probably because of the area's ocean views, which can be seen from Berry's living room. Furthermore, this lovely beach house also features three bedrooms, four bathrooms, an elevator for easier access, and of course, plenty of living space designed to provide residents with the most relaxing experience they'll ever get. For an $8 million price tag, it's safe to say that Berry got more than what she paid for – and that's definitely a good thing.
Steve Harvey |Atlanta,  $3.4 Million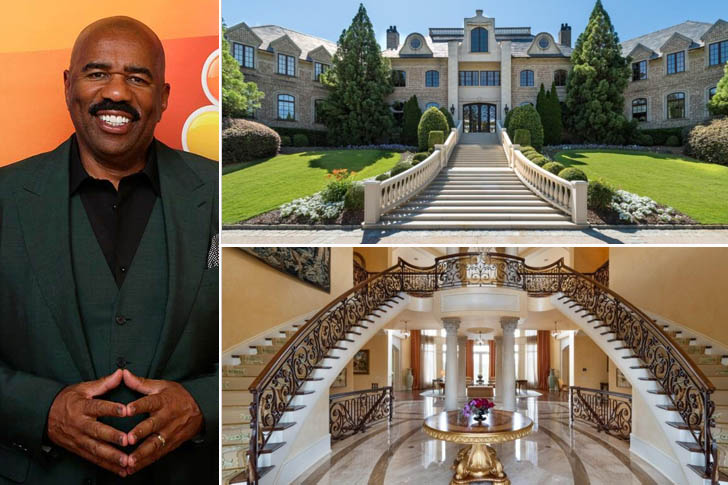 The wacky and yet respectable Steve Harvey has achieved many things in his career. In return, they have since helped him build a good and solid credit score and portfolio. With that said, he's also currently one of the entertainment industry's leading hosts, with several programs under his belt already. Furthermore, besides appearing in shows, Harvey is also a writer, having already released a few books in the past years.
We don't know the reason why, but Harvey seems to be a pretty big fan of living in Atlanta. In fact, he even bought a couple of properties around the area. The first one would be a 9,258-square-foot luxury mansion, a property he acquired in 2010 for $3.4 million. For this price, he got a lovely abode that features six bedrooms, eight bathrooms, a waterfall, and a mini-golf course. Besides that, the most recent addition to his real estate collection is Tyler Perry's former home, which he got last summer for $15 million.
Diana Ross | Connecticut, $7.3 Million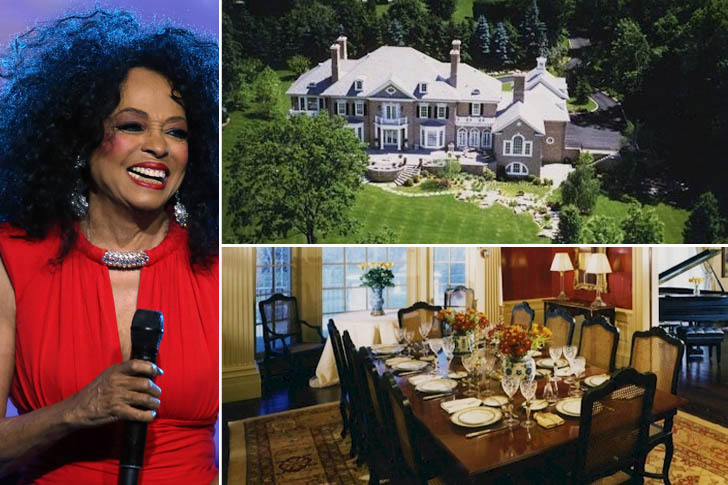 The international music icon Diana Ross has been spotted for the last couple of years in her home in Greenwich, Connecticut. For her, this is the perfect spot where she can build the home of her dreams; and by the looks of it, she did just that. The singer's humble abode is surrounded by a luscious green scenery and sits comfortably in a five-acre plot.
Throughout her time as this property's owner, Ross developed quite a liking to it. After all, who wouldn't love to make investments in a sanctuary far away from the hustle and bustle of the urban jungle – plus, the view is beautiful. With that said, although Ross undoubtedly has no troubles with money matters, she still decided to list the property a couple of years ago. As of September 2020, after first removing the estate from the market, Diana Ross placed it back up for a price of $6.29 million.
Pat Sajak |Los Angeles,  Estimated $425K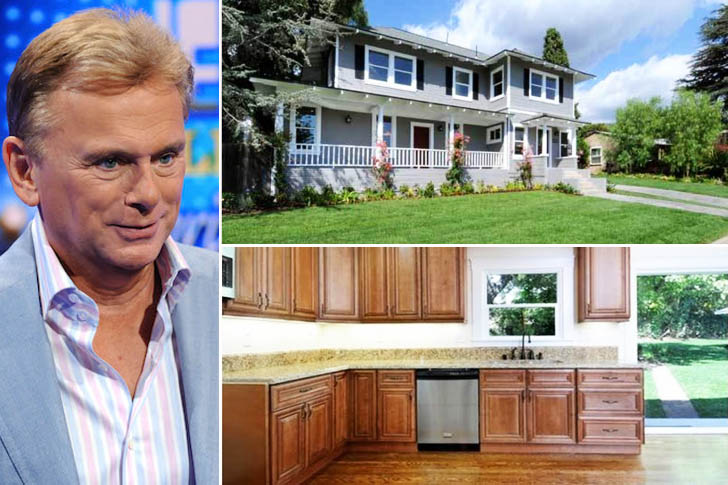 Everyone loves game shows. However, perhaps not everyone can top Pat Sajak's passion for them. As it happens, he is also one of the top game show hosts in the business. With that in mind, it's not surprising that he's also the one leading the popular program Wheel of Fortune. Since then, Sajak has achieved a lot of success in doing the thing he does best, and of course, while he earned the respect of his peers.
On top of that, he has also built up a huge credit score, one that can undoubtedly put just about anyone on cloud nine. Most of us would think that a man of his stature would go down and live life in an extravagant mansion filled with all the luxuries in the world. However, we are surely wrong. At one point in his career, Sajak took residence in a simple home in Los Angeles that's not even worth more than $1 million – as of 2014, the 2,600-square-foot house is on the market for $699,000.
O. J. Simpson | Las Vegas,  $1.8 Million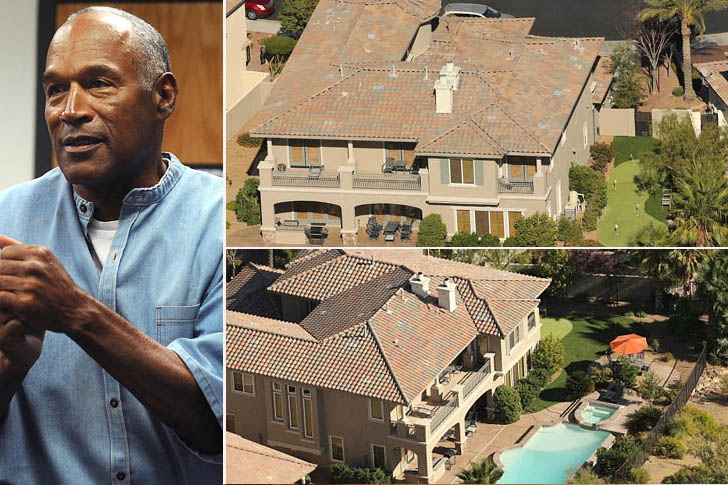 The former football superstar athlete of the NFL, O. J. Simpson, used to have millions of dollars in his account, but an incident changed all that in one fell swoop. After serving his sentence, he's been working hard to get his life back, one step at a time. In 2017, reports suggested that he's living in his mansion just a couple of miles away from the famous The Strip in downtown Las Vegas.
Furthermore, if he ever needs to do some recreational activities, the house has a swimming pool in its backyard. However, in case he isn't in the mood to take a dip, he can also practice his swing at a nearby golf course. News also speculated that the mansion he stayed in belonged to his friend, but few believe that it is actually his real estate investment. Well, whatever it may be, one can't deny that residing in this cozy abode can undoubtedly be a reinvigorating experience for just about anyone.
Eddie Murphy| Hollywood Hills, $85 Million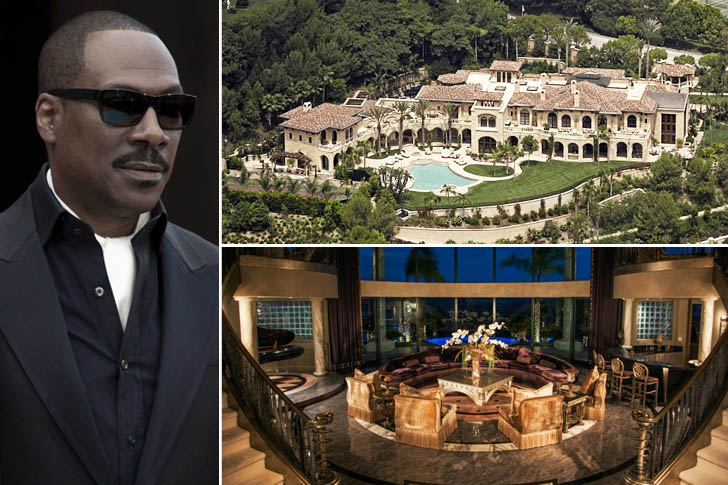 Eddie Murphy seems to have a hobby of buying and collecting real estate investments and putting them into his portfolio. This Hollywood Hills property is one of them. In 2005, he started renovating the property and spent almost $20 million to accommodate all the amenities that he and his family loved. As a result, this humongous sanctuary became akin to a 5-star resort, thanks to its tropical aesthetic and swimming pool. Furthermore, in case the kids didn't like to go for a little swim, they can also try scoring a few strikes in the mansion's bowling alley.
Before the overhaul, Murphy got his hands on the property for only $10 million. However, after pouring in that truckload of money for the estate's restoration and beautification, it became a massive multi-million dollar estate that even other celebrities can only dream of. However, he later listed it for sale in 2016 for $65 million, after slashing out a couple of millions from the original price of $85 million.
Tom Selleck | Los Angeles, Undisclosed Amount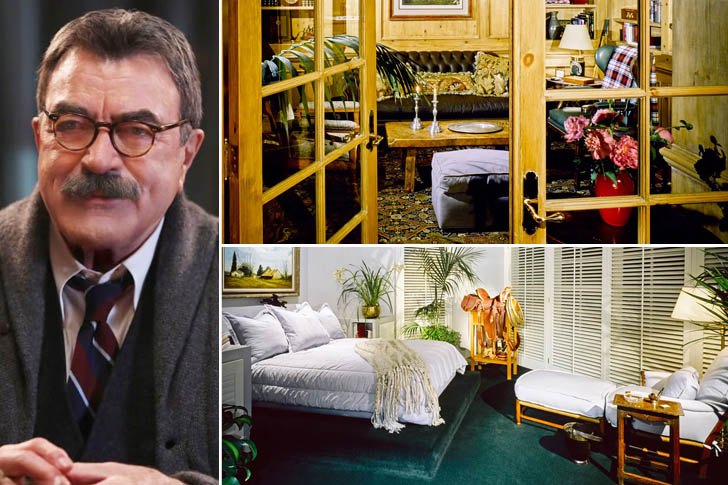 For those who loved '80s television, you may have probably seen a couple of episodes – or you might even be one of the many fans – of the Magnum, PI series. Well, if that's the case, then there'll be no need for a lengthy introduction for the one and only Tom Selleck. At that time of his career, Tom Selleck also shocked the architectural world when he worked together with the renowned designer James Blakeley III and transformed a mediocre-looking Los Angeles apartment into a real-life beauty.
Throughout the process, Selleck contributed a significant amount of investment money for the renovation of the property. Looking at it now, it's safe to say that Selleck and Blakeley III's efforts eventually paid off in the end. The unit's furniture and overall interior design can make just about any visitor feel like they just stepped into an era from a time long forgotten – a part of this is because Tom didn't want it to look like other condos.
Christina Aguilera | Beverly Hills, $13.5 Million
The award-winning music artist Christina Aguilera made a massive deal after putting one of her real estate investments in Los Angeles on the market back in 2012. An agreement was presented to her right away since the property held significant value in the industry, especially because it was the former home of the Osbournes – this was also the place where they shot most of the episodes in their reality television show.
Besides its star-studded owner history, this 10-square-foot house has six bedrooms, nine bedrooms, a movie screening room, a beauty salon, and a gym. Soon after, Christina found herself a $13.5 million deal for the property and her instincts kicked in right away. After the transaction, the singer wasted no time purchasing a new pad within the area – its overall aesthetic was a better suit for her, and it also had better amenities. We say that's a perfect deal she got right there!
Jennifer Lopez | Bel Air, $28 Million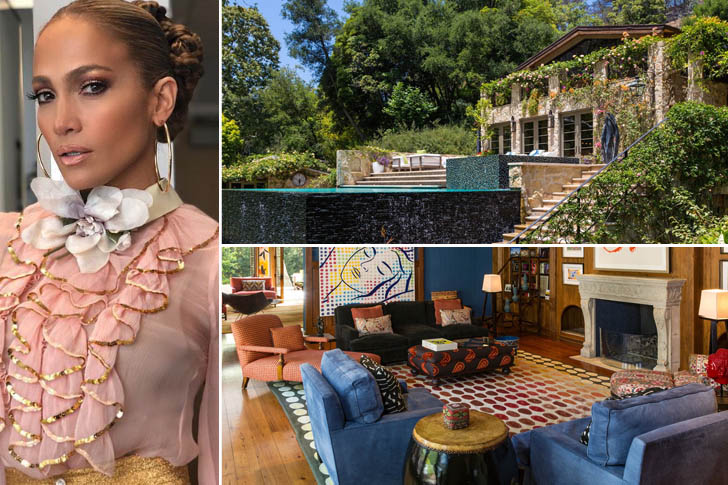 Jennifer Lopez is always known for her big-time investments in the real estate department. With that said, it wasn't surprising when she made her move in 2016 and dropped $28 million to get her hands on Sela Ward's former home. Within the 8-acre lot sits the 14,000-square-foot house, packed with 7 bedrooms, 13 bathrooms, a skylight-topped kitchen, a pub downstairs, a screening room good for 30 people, a massage room, and several carved stone and wood fireplaces.
Furthermore, this sanctuary is not only home to an infinity-edge swimming pool, but also to a man-made swimming pond – and it also comes with its own sandy beach. The property was first listed for $39.995 million, though her camp managed to negotiate a price that worked for both parties. It is worth mentioning that it was not the first time she cashed in that amount of money for an estate – or anything in general, even. However, it pretty much won't be the last time, either.
Adam Sandler | Los Angeles, $28 Million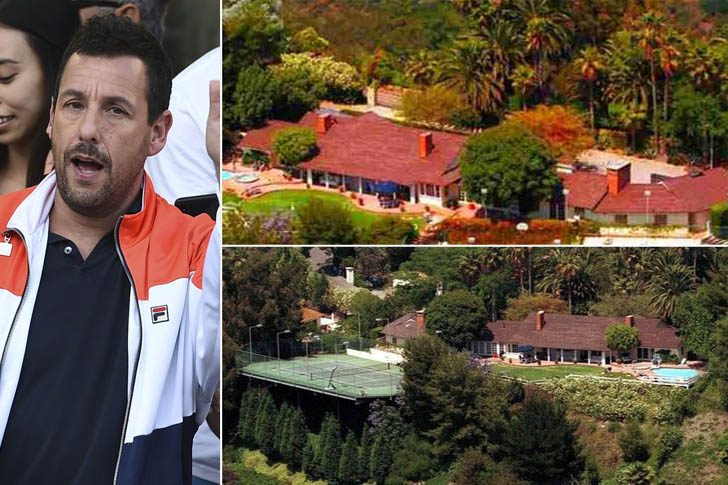 Ever wondered where the famous actor and comedian Adam Sandler really lives? Well, that's a difficult thing to answer since he has made a fair share of investments in real estate. He has a property in Malibu that he purchased in the early 2000s. There's one in Boca Raton, Florida, and another located in New Hampshire. However, we are going to talk about his 12,860-square-foot home in Los Angeles, previously owned by Kurt Russell and Goldie Hawn.
This lovely place that Sandler calls home features 7 bathrooms, 14 bedrooms, and plenty of living space – just look at that backyard! Furthermore, as if it wasn't big enough already, Sandler the adjoining house. This small and newer member of the property is 3,971 square feet long and features four bedrooms and four bathrooms. With all things considered, if we combine the two houses, then they would be worth an estimated $28 million.
Tommy Hilfiger | South Florida, $27.5 Million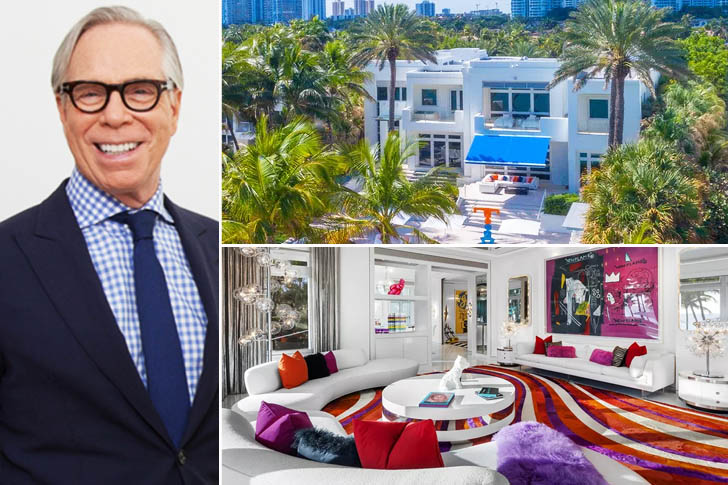 The fashion designer and icon Tommy Hilfiger is considered one of the most successful figures in the fashion scene. Furthermore, from the looks of things, he'll never be seeing the darkness of bankruptcy anytime soon, thanks to his vast fortune. As a testament to that, he has a couple of properties with over-the-top price tags. Let's just take a look at his South Florida beach house. This 14,075-square-foot Golden Beach mansion was listed for sale for $27.5 million.
With that said, this property was undoubtedly a good investment for the fashion designer, especially when he purchased the house for a lower price of $17.5 million. For any interested buyer with a sophisticated taste in art, this 14,075-square-foot house has its living room, 7 bedrooms, and 12 bathrooms, all designed in unique styles and patterns. To make things more interesting, the guest bathrooms are even installed with scratch-and-sniff wallpapers, including an orange and banana scent.
Minnie Driver | Hollywood Hills, $2.5 Million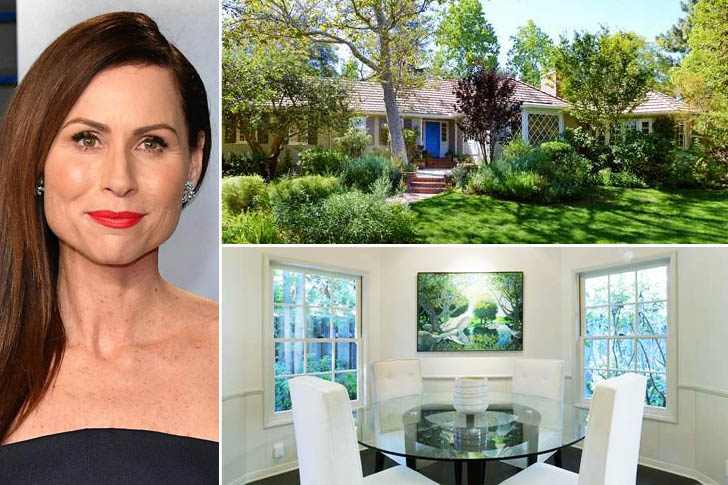 Minnie Driver might have been blessed with eagle eyes, and if it weren't for that, she wouldn't have seen the potential of her Hollywood Hills home. She bought it back in 2014 for a few thousand shy of $2.5 million and with some investment money, transformed the property with a touch of her personality. With the help of designer Peter Dunham, Driver was just one step closer to getting her dream home.
By the end, after all the necessary changes were made, this 1940s ranch house's overall vibe finally resonated well with the actress. Looking at the results, it is nothing short of spectacular. It may not be the biggest and grandest property around the area, but it sure has a lot of bang for the buck. However, when all is said and done, what matters most is that Driver finally gets to stay in a place that checks off every requirement she has on her checklist.
Novak Djokovic | Miami, $15 Million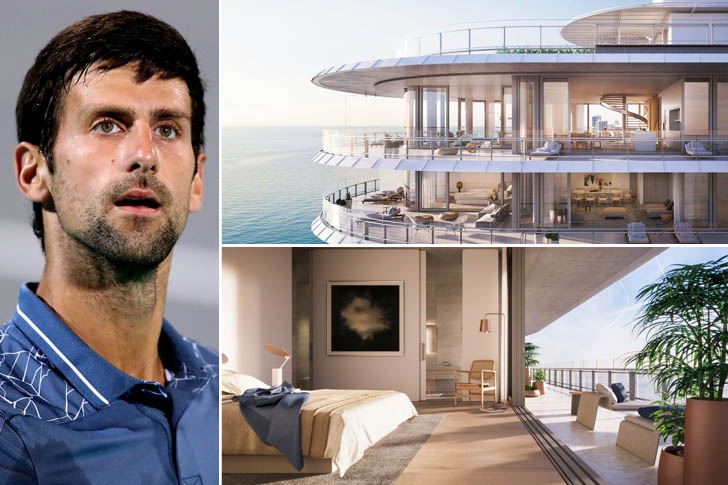 The world-class tennis player, Novak Djokovic, is always seeking perfection. This applies not only to his game but to his choice of investment properties as well. With that in mind, it is no wonder that he fell in love with this beachfront abode right on the coast of paradise, in Florida's Miami Beach. The walls are made of glass, and it is surrounded and filled with the echoes of the roaring waves. Who wouldn't live in a modern paradise like this?
Well, we can say that the panoramic view of the ocean will definitely soothe the mind of the top-ranking tennis superstar in the world. Besides the area's magnificent geography, the building that the tennis player's apartment is located in also has a gorgeously neat aesthetic and features a communal deck, a dining area, and an in-house enoteca. Meanwhile, inside his unit, Djokovic has access to a kitchen filled with all his cooking needs and a balcony that provides a beautiful view of the beach – especially at night.
David Burtka and Neil Patrick Harris | East Hampton, $5.5 Million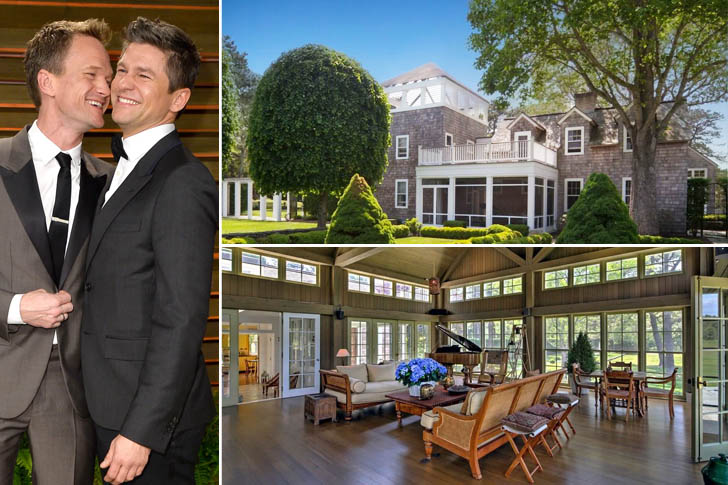 Neil Patrick Harris and David Burtka are considered to be one of the cutest couples in Hollywood today, and their relationship has come a long way since they exchanged vows in 2014. Another milestone in their love story was the purchase of this dream home after spending a couple of years renting. By the looks of it, it's safe to say the money the two spent on gas finally paid off.
The couple dropped $5.5 million for this dream home in East Hampton after negotiating for the terms. Originally, the property was listed for $6 million, but the owner discounted it and agreed to a price of $5.5 million. This lovely retreat from the hustling and bustling of the city sits comfortably on a legen – wait for it – dary 13.5-acre lot of land, surrounded by wonderful green pastures. Furthermore, the couple and their family have more than enough entertainment around the premises, thanks to the tennis court, swimming pool, and pool house.
Ann Coulter | New York City, $577,000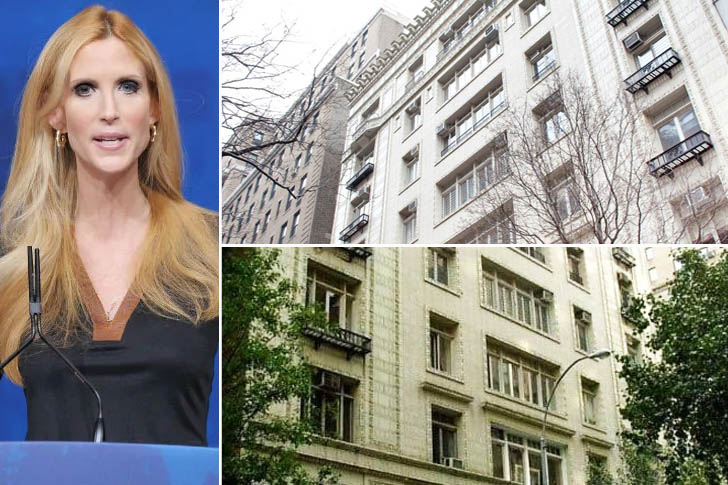 Best-selling author and media personality Ann Coulter had been in the center of many social and political issues over the years. We need to give her credit for that since she brought many eye-opening stories to the public, especially on the political side of things. However, we are here not for her thoughts; we are here for her gorgeous Upper East Side property. After discovering a 1,400-square-foot unit on the market for $1.8 million, Coulter spent no time dilly-dallying and immediately bought the property.
However, luck seemed to be in her favor since she didn't need to pay for its full price – she got to purchase it for only $577,000. With its price, the apartment features a master bedroom, a library, and a wood-burning fireplace, though the place is also said to require further renovations. Even so, it's still nice to have somewhere to return to after a day's worth of work.
You've Reached The End