When It Comes To Lavish Travels And Extravagant Vacation, Can We Ever Keep Up With The Kardashians?
A mere mention of the Kardashian-Jenners instantly whips up images of luxury and opulence. From high-end designer clothes to ridiculously expensive cars and museum-worthy pieces of jewelry, the reality TV royalties are first to indulge. Not surprisingly, the famous family goes all out for their travels and vacations. But, what does it really take to travel and relax the Kardashian way?
THEIR PLACES OF CHOICE
With a combined net worth reportedly exceeding $1.6 billion, we can't really expect them to stay in a place with no reliable home security system, can we? The Kardashians have favored some of the most grandiose vacation spots in the world.
Let's check the figures and see how much it costs to stay in the travel destinations that earned the Kardashians' nod of approval?
BORA BORA, FRENCH POLYNESIA
In the sixth season of Keeping Up With the Kardashians, then-couple Kris and Bruce (now Caitlyn) Jenner celebrated their 20th wedding anniversary on a posh getaway in Bora Bora, along with the children and their families. They occupied two Presidential villas at the Conrad Bora Bora Nui Resort and Spa, which PR Newswire reported as "the only two-story overwater villas in French Polynesia," thereby costing them $5,000 per night. Isolated from the rest of the resort, each villa has a private pool and deck, as well as 360-degree views of the ocean, proving to be the perfect place for family bonding.
SOORI BALI, INDONESIA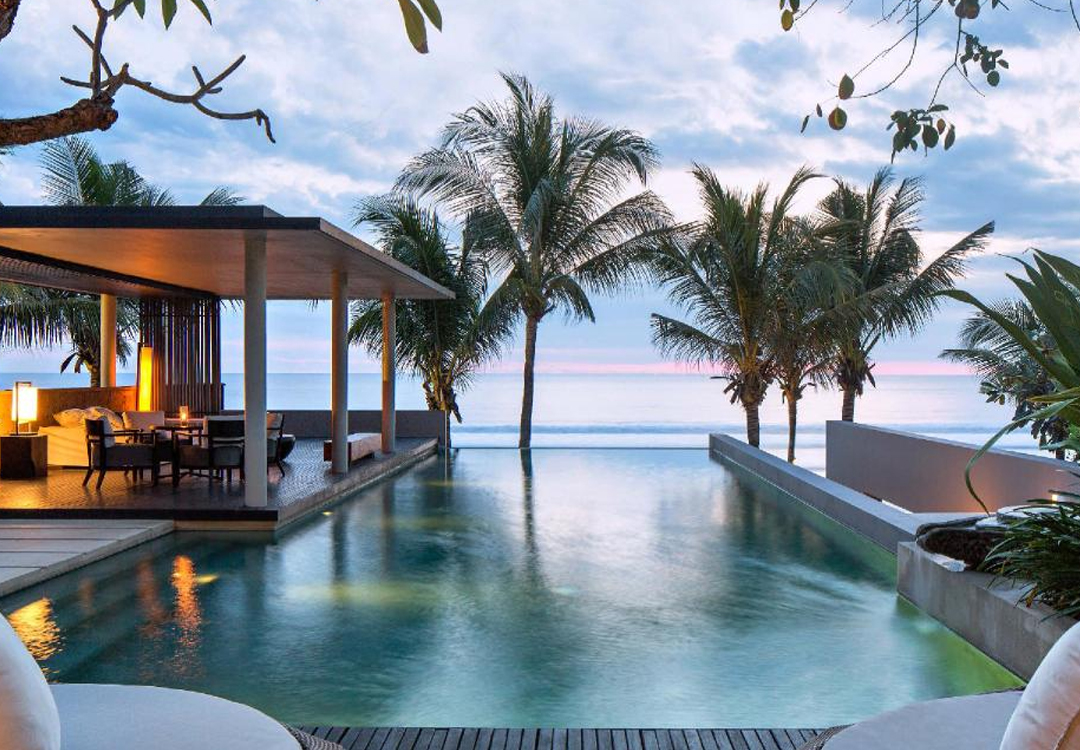 On Kim's 38th birthday, sultry sisters Kim, Khloe, and Kourtney Kardashian stayed with their children at Soori Bali. They occupied Soori Estate, the resort's ten-bedroom beachfront residence with a capacity of twenty people. According to a representative of the property, the famous family booked in for five days and was charged no less than $10,000 per night. We don't need a finance degree to compute the dizzying amount!
The sisters' Instagram posts showing the Infinity pool (one of the resort's six pools) and black sand were testaments to the beauty and luxury of the estate.
CASA ARAMARA, MEXICO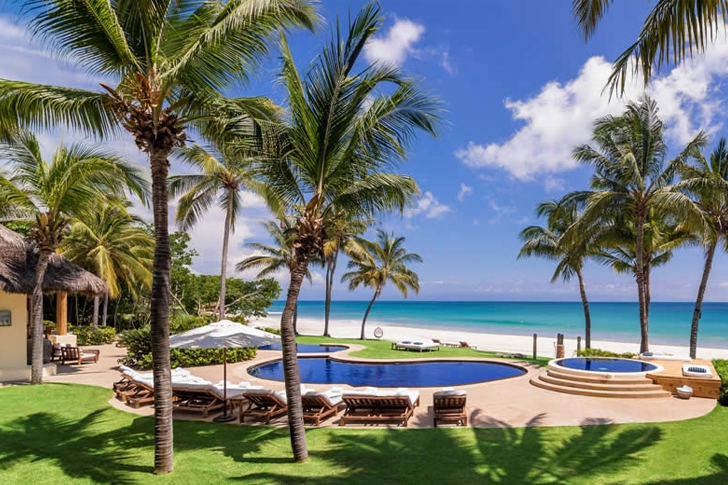 Kourtney, on the other hand, celebrated her 38th birthday in Casa Aramara, a private beachside estate in Punta Mita, Mexico, with Kim and some close friends. With its published rate ranging from $13,000 to $35,000 per night, the property boasts of white sand beaches, 5-star dining service, and luxury amenities, including two heated pools, a Jacuzzi, on-call DJ service, and an "in-room intercom" through which guests can request anything. It's also noteworthy that the posh estate is one of the investments of Kardashian's family friend, Joe Francis.
MIRAVAL ARIZONA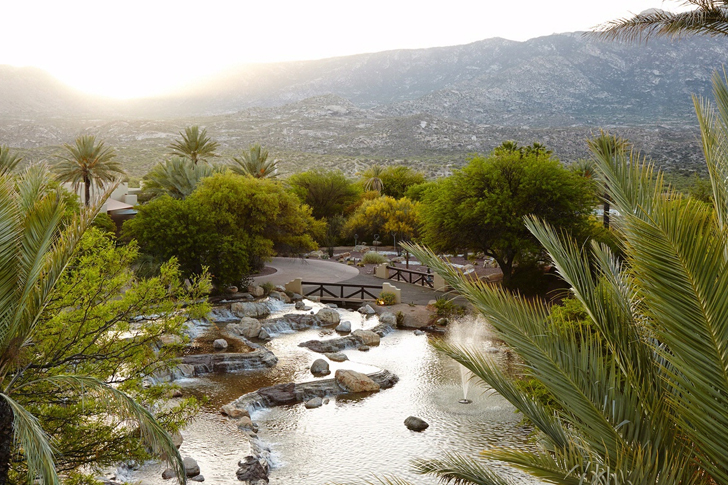 Fashionable as they may be, the Kardashian-Jenner family also enjoys time out in the mountains. Before Kourtney and Scott Disick called their lawyers to get separated in 2015, the couple spent two nights of alone time in the luxury wellness spa, Miraval. With room rate starting at $1,000 per night, Kourtney satisfied her obsession for wellness and relaxation.
TRAVELING IN STYLE
Picking the ideal place is one thing, but getting there is another. So, how does the influential family move about places?
PRIVATE JET
Kim and husband Kanye West flew in 2018 aboard a private double-decker Boeing 747, which can seat 660 people and features an office, dining room, bedrooms, and bathrooms.
PrivateFly's CEO Adam Twidel estimated the cost of flying a private jet like the one used by Kim and Kanye at approximately $200,000 per hour, not including the cost of insurance. But, the voluptuous beauty didn't seem to mind the fees and was just evidently excited as she gushed, "So this is what a private 747 is like, you guys. I've never been on one before, so I'm like, 'Oh my god!"
MOTOR YACHT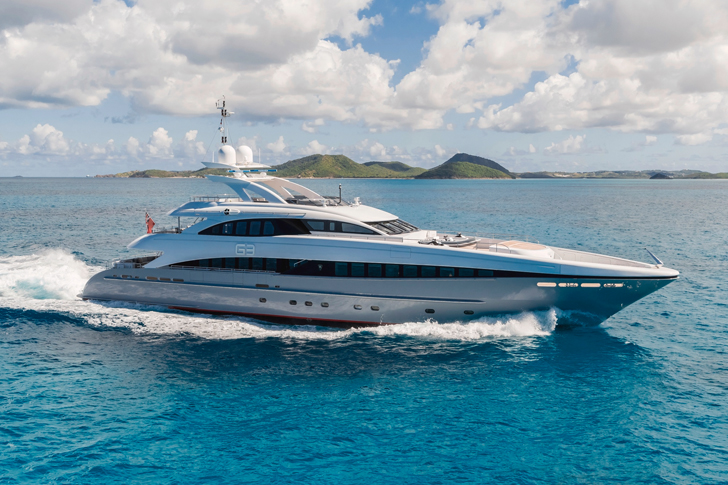 For her 22nd birthday, Kylie Jenner went boating around the Italian coastline with her baby daddy, Travis Scott.
According to Charter World, the average cost of renting a small yacht in Portofino is somewhere around $50,000 per week. But, the Sealyon, which is one of Kardashians' favorite yachts, rents out at $110,000 per week, excluding expenses. Kourtney is also known to enjoy boating around Italy and other glam destinations. Obviously, the Kardashian-Jenners have a thing for luxury boats, something that most of us can only experience if we get substantial personal loans.
Based on materials from Business Insider
Photo sources: Kiwicollection, Hospitality online, Charterworld, and Pixabay