Exotic Cars: The Rarset And The Most Expensive Cars In The World
It is easy for us to fall into the traphole of buying expensive and luxurious things. However, we have to face the reality that most people can't afford all of the premium price tags, especially when it comes to getting a new car.
Typical citizens will only look for a balance between functionality and price. Meanwhile, for those who don't have any problem with their credit score, they prefer that premium look and opt-in for higher rates in exchange for luxury. If you are part of the latter group, well, you don't have to worry about a thing. We compiled some of the most expensive cars in the market so you can decide which one to get.
If you are on the other side of the equation, let's just sit back and indulge ourselves by looking at these beautiful beasts. Someday, when some of our investments managed to pull through, we might able to afford one of these expensive cars.
ASTON MARTIN VALKYRIE – £2.4 MILLION OR $3.1 MILLION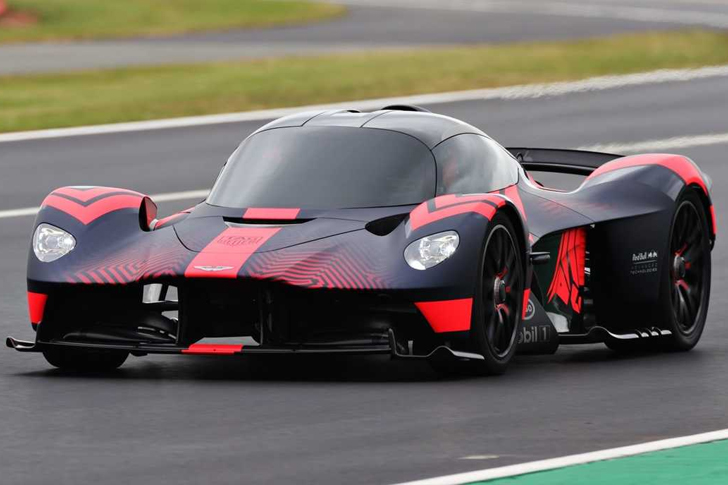 This beast of a machine will come in a limited quantity. The company only plans to make around 150 cars in production, which will bump up the price even more because of its rarity. If you are a supercar enthusiast, this car might be a good investment for you.
The body consists of all carbon fiber that houses a massive 1,160 BPH that can deliver a zero to 60 speed in just 2.5 seconds. If you are looking for an excellent ride and wanting to get a rare car, this might be the one for you.
FERRARI SERGIO PININFARINA – £2.4 MILLION OR $3.1 MILLION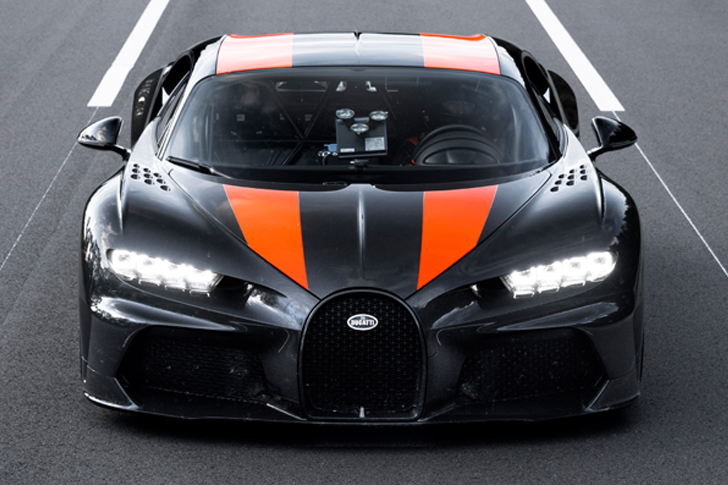 The Ferrari Sergio Pininfarina is one of the rarest concept cars in the world. There were only six select customers that had the chance to own one. This one-of-a-kind car was made to honor the man behind the many successful designs of several successful classic vehicles, including the Fiat Dino and Bentley Azure. Of course, only people with a good sense of money management will have a higher chance of getting a hold of this rare car.
BUGATTI CHIRON SPORT – £2.5 MILLION OR 3.2 MILLION
The Bugatti Chiron made headlines during the 2018 Geneva Motor Show as they showed the world the first-ever production car that featured a carbon fiber windscreen wipers. If you think that it is the only investment the company made for this car, well, you are wrong. Under the hood, it sports a 1,479 BPH engine and a sexy looking four-exhaust look at the rear.
WLYKAN HYPERSPORT – £2.8 MILLION OR $3.4 MILLION
The W Motors, a company based in the middle-east, made their very first supercar designed and built from the ground up within their region. That brought to life the Lykan Hypersports. Fun fact, this car is one of the most expensive vehicles ever used in the Fast and the Furious franchise, which is a smart investment that paid off for the production team.
Well, now that we mentioned that, the luxurious price tag mostly came not only from the interior and the powerful engine it sports, it also has a headlight filled with jewels! There are only seven units made available to the public, which made this a unique piece of machinery.
MCLAREN P1 LM – £3 MILLION OR $3.88 MILLION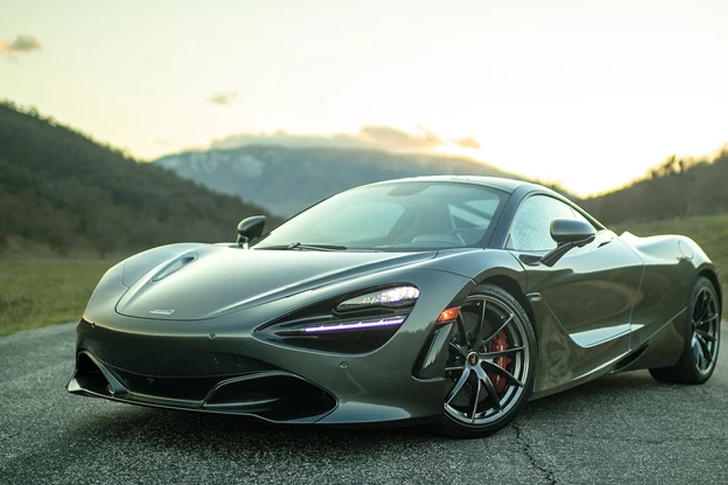 The McLaren P1 LM is one of the most interesting supercars in this list. Well, the identity of a supercar is waiving from all aspects, starting from the headlights down to the exhaust. Not to mention that its engine is gold plated!
Under the hood, it has a hybrid motor that combines the combustion or a regular engine with the latest battery-powered technology. This means it is more efficient, environment-friendly, and a little bit on the pricey side. However, for those people who don't have any issues with their credit card, it will just be a piece of cake. Well, hopefully!
LAMBORGHINI VENENO ROADSTER – £3.3 MILLION OR $4.2 MILLION
The striking aerodynamic design of the Lamborghini Veneno Roadster gives you an edge if you are thinking of speeding down the road. To provide you with an idea, this beast can run up to 220mph without any issues.
There are only select few people who own this supercar. Many speculated that there are only 13 cars that went into production runs. Although it is tagged as a street-legal car, we doubt that we will see one. However, if you do, well, consider yourself a lucky one! Go and look for a lottery or put all your money into an investment.
KOENIGSEGG CCXR TREVITA – £3.9 MILLION OR $5 MILLION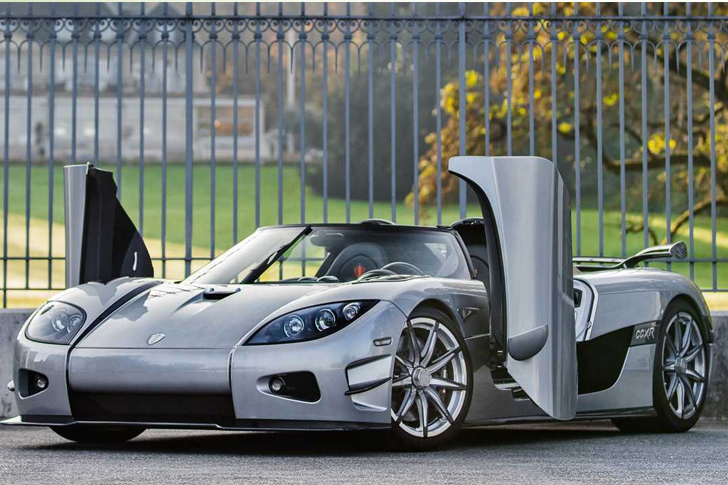 The Koenigsegg CCXR Trevita is one of the rarest cars in the world. The company initially wanted to invest in three units of the CCXR Trevita. However, due to the complexity of its structure and the effort they put into manufacturing it, they shave it down to two units. One of them is still in the factory for conducting test runs. So, technically, there is a sole Koenigsegg CCXR Trevita somewhere in the world under the possession of a person that has a good sense of money management.
MERCEDES-MAYBACH EXELERO – £6.5 MILLION OR $8 MILLION
The Mercedes-Maybach Exelero, at one point, became the most expensive car in the world. Well, it has all the rights to be called one since it costs around $8 million to own a piece. It may also be one of the most popular in the high-end realm since the rapper Birdman and Jay Z featured this beauty in the past. A smart investment if you ask us since they used this rare car in their professional careers.
ROLLS-ROYCE SWEPTAIL – £10.6 MILLION OR $13 MILLION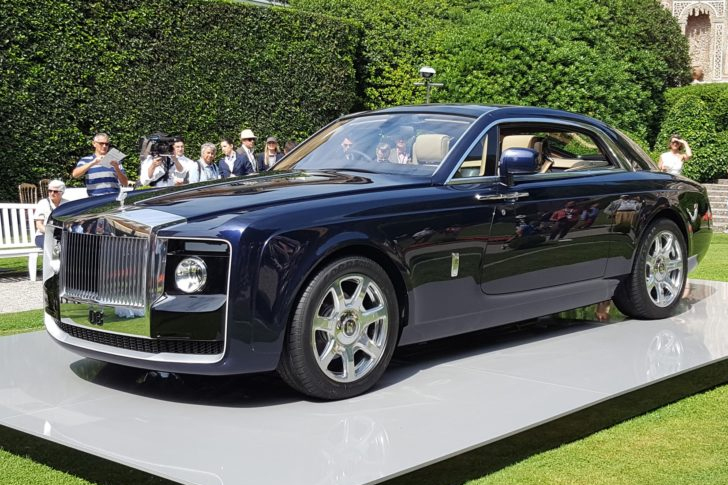 The Rolls-Royce Sweptail features a cross between elegant designs and overwhelming power. This fantastic beast has a price tag of around $13 million, making it one of the most expensive cars in the world. This car is at a different degree of the spectrum when it comes to its raw price compared to other vehicles on this list.
When it comes to designing the car, well, the company burned around four years-worth of labor to produce one of these machines. That's because most of the components were handcrafted by the most gifted experts in automotive making.
BUGATTI LA VOITURE NOIRE – £14.8 MILLION OR $19 MILLION
Bugatti knows how to make a high-end investment, and they do it with class! Well, welcome the world's most expensive car, the Bugatti La Voiture Noire, which means "the black car" in French.
The Noire took inspiration from its predecessors, the Type 57 SC Atlantic Coupe and the Chiron. The handcrafted carbon fiber body and its quad-turbo, eight-liter engine give out 1,479 horsepower. It is also considered as a street-legal car. However, it is easier to win a lottery than to spot one Bugatti La Voiture Noire!
Based on materials from Esquire
Photo Sources: Motor1.com, Motor1, Omaze, and Money inc.