5 High-End Pickup Trucks From 2017 That Are Still Worth The Money
Gone were the days where pickup trucks were mainly used in farms to carry loads and loads of goods. With the advancement of technology and the rise of luxury living, car manufacturers found a way to integrate the usefulness of a pickup truck and turn it into a top-notch piece of machinery.
With this day and age, most pickup trucks have unique features of their own. Those who are looking at getting one should make an investment in getting the high-end version. So, if you want to know what are the most luxurious pickup trucks available in the mainstream market back in 2017 that are still relevant up to this day, you're in the right place.
Here are the five high-end pickup trucks from 2017 that are still worth your hard-earned money.
1. 2017 RAM 2500 LIMITED CREW CAB 4×4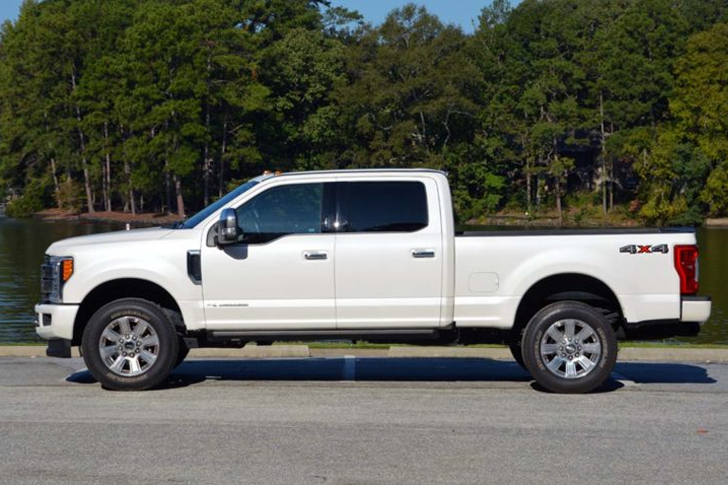 The Ram 2500 Limited is one of the perfect trucks that you can find if you are looking for a full-sized truck. It is specially designed for family users who prefer spacious interiors paired with top-notched comfort. It carries a massive 5.8L V-8 engine with a unique remote-controlled locking system. This pickup also comes with the Uconnect infotainment system integrated into an 8-inch touchscreen display.
The automatic transmission can go up to six speeds. When it comes to safety, the Ram 2500 Limited has sensor-fitted airbag support. If you are interested in getting one, it will cost your credit card around $68,752 — not a bad deal for what you get.
2. 2017 FORD F-250 PLATINUM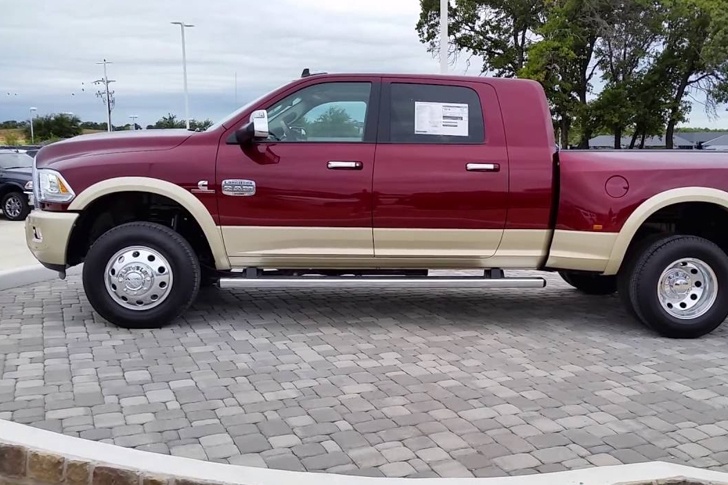 The all-American favorite got buffed in the form of the Ford F-250 Platinum. It is another full-sized pickup truck that boasts a 6.7L four-valve Power Stroke diesel V-8 engine. The company put in a lot of time and effort to improve their TorShift that translate to a six-speed automatic transmission configuration.
For those who love outdoor adventures, Ford provides an off-road package that has a 4X4 options. Overall, this top of the line luxury truck is a good investment that costs around $70,905 per unit.
3. 2017 RAM 3500 LARAMIE LONGHORN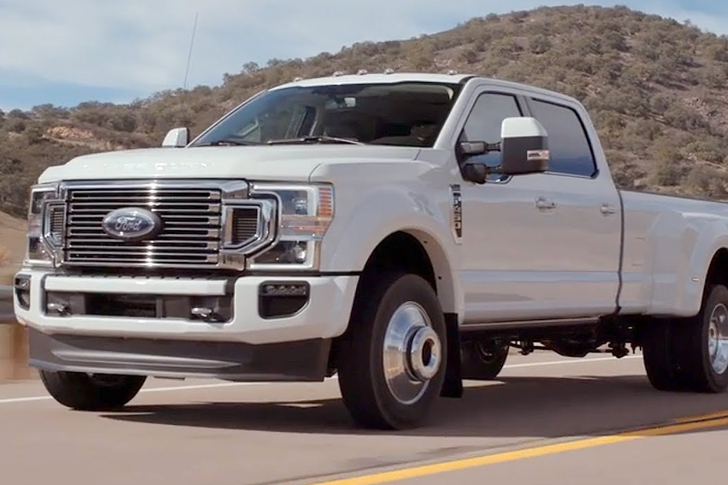 Another one on the list for Ram is the 3500 Laramie Longhorn. The massive 6.7L I-6 Cummins Turbo-diesel and FCA's AISIN comes with an automatic six-speed transmission. The 3500 Laramie Longhorn also comes with a 5.7L, a hemispherical combustion chamber, or HEMI V-8 engine that packs a punch.
With all that, it provides 30,000 pounds of pure towing capacity. For those who are interested in getting this beast, prepare a personal loan of $73,450 to own one.
4. 2017 FORD F-350 PLATINUM
If you have a huge amount to spare, you may want to indulge yourself for a 2017 Ford F-350 Platinum, which is around $78,189. The F-350 provides you with a 6.2L, eight-cylinder engine, which is perfect for those who are hungry for power.
Ford's Super Duty line presents a combination of power and luxury that no other trucks can provide.
5. FORD F-450 SUPER DUTY LIMITED
At the top of the list is one of the most expensive trucks of the era. For those who are faint-hearted, this beast might not be for you. However, for those who have close to 100 grand in their bank account may get this. The satin chrome grille and the panoramic moonroof with retractable shade provide its passengers an extravagant feel. After a long ride, the F-450 got you covered with a refreshing massage at the comfort of your seat.
Under the hood, it has a 6.7L V-8 engine that sports 440hp of power. It also has an inner-cool turbo engine. If you're into cars and eyeing to have a good one, this should be part of your investment planning.
With all that said, if you are considering getting yourself a pickup truck, don't hesitate to look back at vehicles from 2017. As you can see, the technology, paired with the modern looks and versatility of pickup trucks is still relevant up to this day.
Based on materials from Medium
Photo Sources: Conzeptcars and YouTube