Famous Celebrities From Past: What Are They Up To Now
As we get older, we get to see new faces in both the TV and movie industry, and, to some degree, celebrities during the past slowly disappear in the limelight. You're probably curious about where they are and what they are up to now just like me. Of course, we can't help but get curious about them. So to help you out, I've listed down where most celebrities from the past are now and what they are up to. Besides, there's nothing wrong with updating and informing yourselves about these celebrities.
PHILIP MICHAEL TOMAS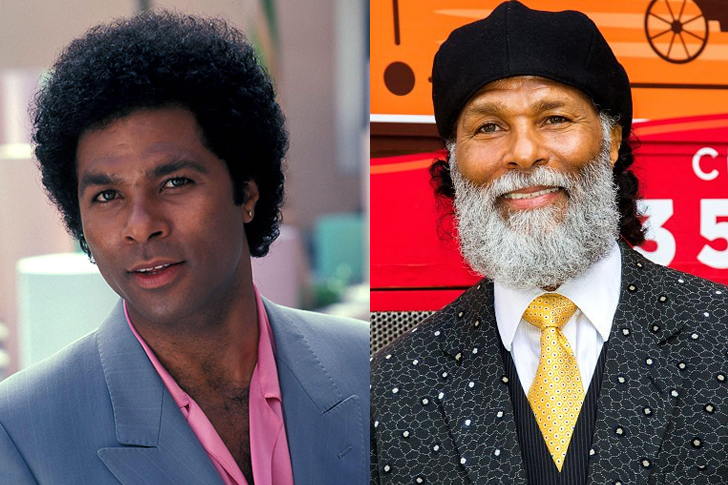 Philip Michael Thomas is an American actor with a net worth of US$2.5 million. The 69-year-old has 6 daughters, 5 sons and 1 stepdaughter, most of whom are now grown up. According to reports, one of his daughters is a country singer. Philip Michael Tomas is a retired actor and musician, who became famous when he appeared in the movie Coonskin in 1975.
When he appeared in Sparkle, a musical movie in 1976, his popularity continued to rise both in the TV and movie industry. It made him one of the most famous celebrities in the '70s. In the '80s, he was included in the TV series, Miami Vice, the producer's investment successfully paid off because the series became a success. He has been in the industry for seven decades, and he is still in the industry simply because he still can due to his active and healthy lifestyle.
HARRY BELAFONTE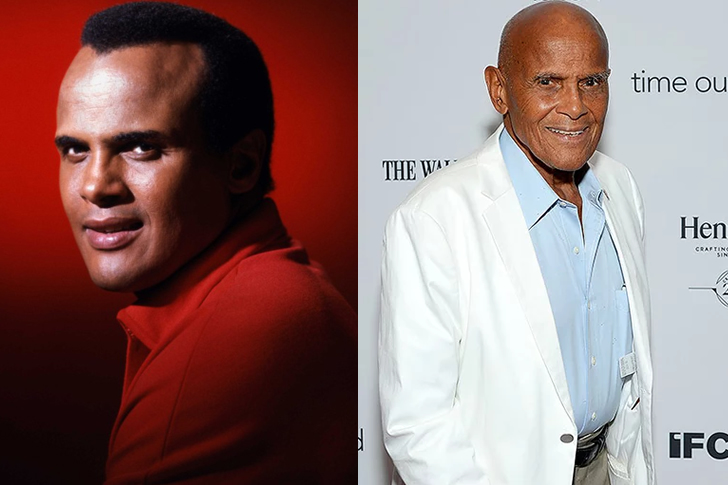 Harry Belafonte is a Jamaican-American actor, singer-songwriter, and human rights, activist. Harry Belafonte has a net worth of $28 million. Harry Belafonte entered the 90s and is still active in movies, using his voice as a humanitarian and defending civil right. Harry Belafonte was a key figure in the folk music scene in the 1950s, especially famous for popularizing Caribbean folk songs.
Due to his contributions to the Caribbean musical style, which is still on the rise today and made its way to the mainstream music scene, he became a living legend. During the '50s, he was given the King of Calypso title, wherein the name was from his breakthrough album. He also received prestigious awards, including an Oscar and two Grammies. Besides being a great contributor in the music industry, he is also a leading supporter and an advocate of the Civil Rights Movements. We credit all these to his incredible talent and kind heart.
JOHN ASTIN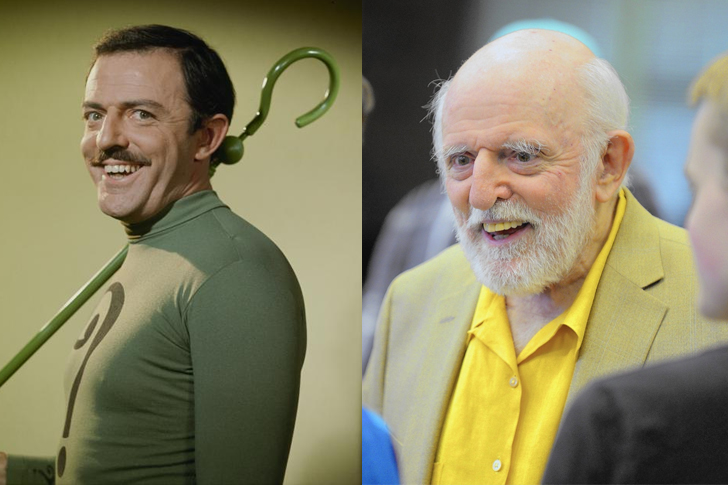 John Allen Astin is an American actor who has appeared in many movies and TV series, as well as a TV director and voice engineer. Astin has been married 3 times and has five children, including actor Sean Astin. Today, he is 90 years old and lives in Baltimore with his wife Valerie Ann Sandoval. John Astin is popularly known as one of the iconic characters in TV and movie history, like The Addams Family, where he played Gomez Addams.
His first appearance as Gomez was in the '60s, and again in the '70s when the character got reprised. Besides The Addams Family, he also appeared in different hit movies until the late '80s. Aside from doing what he loves, which is acting, he also got busy with the Studies Department at John Hopkins, where he holds a drama degree and running Theatre Arts. Based on some reports, he is now practicing Nichiren Buddhism as a member of the Soka Gakkai International, a worldwide association of Buddhists.
BETTY LYNN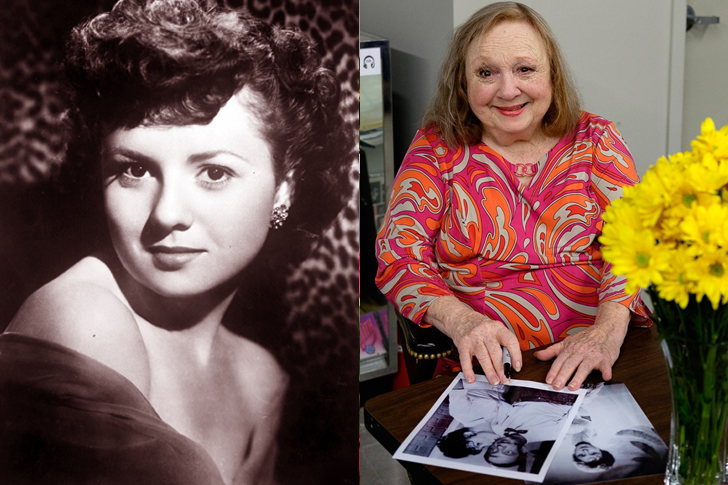 Betty Lynn is an American actress who has a net worth of $3 million. Betty Lynn was born in Kansas City, Missouri in August 1926. She was engaged 3 times but never married. In 2004 Lynn won a TV Land Legend Award for The Andy Griffith Show. During her prime, Betty Lynn is one of the sought after celebrities.
She is best known for portraying the character of Thelma Lou in the hit TV series The Andy Griffith Show. Playing many roles in mainstream cinema, she was able to have a net worth of $3 million. Lynn has received different awards from prestigious bodies. She received the Order of the Long Leaf Pine, which is the highest honor that a civilian could have in North Carolina. Away from bankruptcy, it goes to show that Lynn is doing great with money management. At 93 years old, she is now enjoying her retirement.
TERRY KILBURN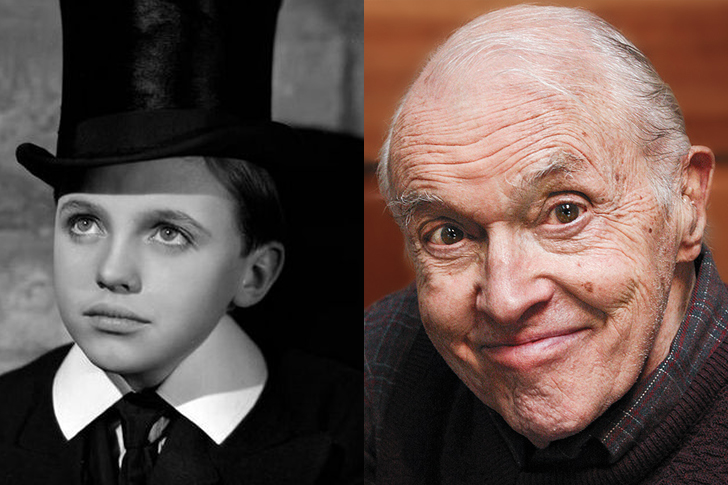 Terry Kilburn was born on November 25, 1926 in West Ham, London, England, and his name was Terence E. Kilburn. He is an actor Mr. Chips who is famous for goodbye. From 1970-94, Kilburn served as the artistic director of the Meadow Brook Theatre at the University of Oakland in Rochester, Michigan. The Meadow Brook Theatre showcases classic plays, comedies and musicals, and is known for the annual production of Dickens' "A Christmas Carol", which was adapted by Kilburn's partner Charles Nolte.
Terry Kilburn started acting at a very young age. He started working on small roles in his hometown and gathered some experience. Kilburn used some of their investment money to launch his Hollywood career. Thankfully, through his hard work and dedication, Kilburn was able to mark his name in the industry. After Kilburn cemented his name as an actor, he then pursued another career. Kilburn worked as an artistic director of Oakland University's Meadow Brook Theatre in Rochester, Michigan. He must have been great with his financial planning and money management as there are no reports of him leaning towards bankruptcy.
CORA SUE COLLINS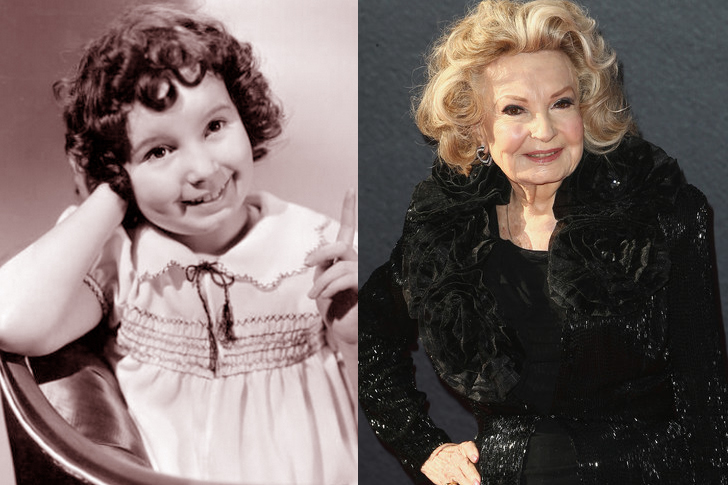 Another addition to successful child stars is Cora Sue Collins. Cora Sue Collins was born on April 19, 1927. She is an American former child actress who has appeared in many movies during the golden age of Hollywood. Throughout the 1930s and 1940s, Collins appeared in many movies, including All This, Queen Christina and Anna Karenina. She is one of several children representing Scrappy toys. Scrappy is a very popular cartoon character in the 1930s.
The former child actress was in her prime from the 1930s to the mid-40s. Collins jump-started her career during the Golden Age of Hollywood. Her acting appearance was first seen in the 1932 film The Unexpected Father. After that, Collins' career went unstoppable. Her career might have stopped in 1945, but there were many credits listed under her name. Proving that she is excellent with money management, her name was not near any bankruptcy issues. At 92 years old, Collins is enjoying the fruits of her labor.
GAVIN MACLEOD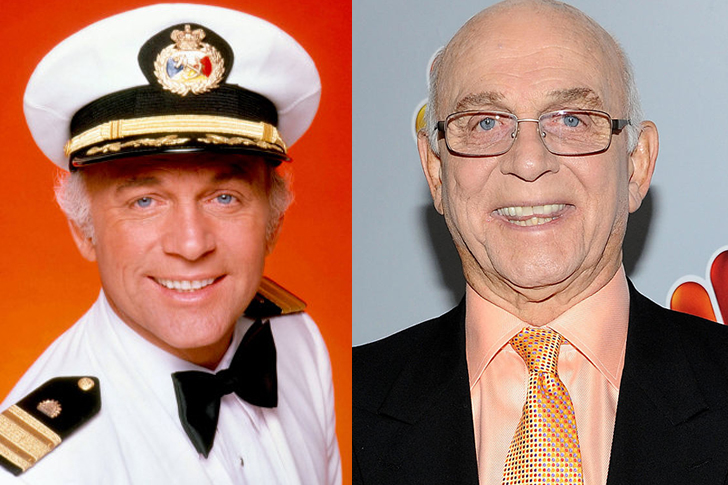 Gavin Macleod has been in the industry for six decades. He is one of the most respected names in the Hollywood scene. Aside from being a great actor, Macleod is also an author, a ship's ambassador and a Christian activist. His Hollywood journey may not be easy as he started playing small roles and climbed his way to the top. MacLeod was able to achieve a role that secured his name in the industry, like the movie The Sword of Ali Baba. Thanks to his great talent and money management skills, he has a net worth of $10 million. Up to now, MacLeod remains active in the industry and not going to retire soon.
Since his retirement, MacLeod has been working regularly: he is the spokesperson of Princess Cruises (previously known as the "love ship"); he and his wife Patty (they divorced in 1982, And remarried in 1985) hosted a Christian talk show Back on Course on the Trinity Broadcasting Network; they visited countries where they performed at the National Theater.
LEE MERIWETHER
Lee Meriwether is no doubt one of the most beautiful faces in Hollywood. She was able to win the crown of the 1955 Miss America pageant, and also secured a career in the Hollywood industry. Meriwether highlighted her career after playing the role of Betty Jones in the 1970s' hit TV series, Barnaby Jones and Catwoman in 1996. Her performance earned her an Emmy and Golden Globe nominations. Meriwether played Catwoman for the Batman movie (1966) and played Lisa Carson and Bruce in two episodes of the Batman TV series in 1967 Wayne) received much attention in "King Tout's Coup" and "Batman's Waterloo".
Up to now, Meriwether still has no signs of retirement, so her net worth and credit score will continue to grow. Her money management skills speak a lot as she has a net worth of $200 million. Today, Meriwether lives in Los Angeles with her actor/playwright husband Marshall Borden. She has two adult daughters and a grandson.
MAGGIE SMITH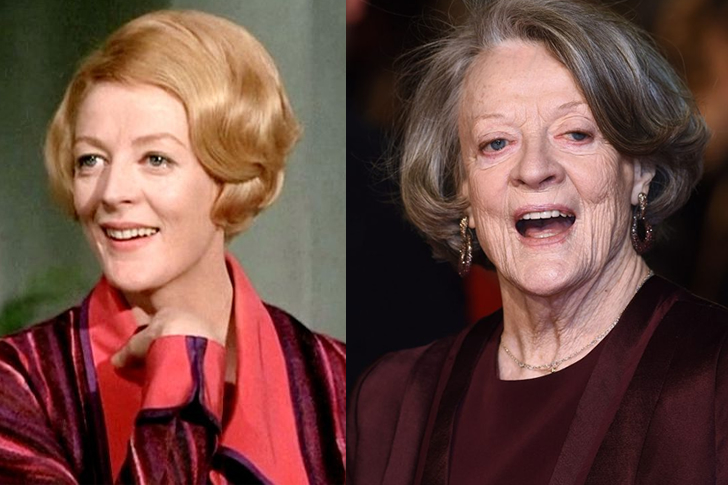 Ms. Maggie Smith is one of the most famous and outstanding actresses in the world, born Margaret Natalie Smith in Essex County. She began her extensive work in the field of stage, film and television in the mid-1950s. Smith (Smith) has appeared in more than 60 movies and more than 70 plays and is one of the most famous actresses in the UK. Maggie Smith is no doubt one of the legends in Hollywood. She is very successful in all of her careers, may it be in movies, theater, or TV.
Smith has shared a lot of influence in the Hollywood industry and made dozens of contributions throughout the six decades of her career. Not only that Smith successfully marked her name in the industry, but she is also known for her contributions in different charitable events. Smith provided financial help in rebuilding the Court Theatre in Christchurch in New Zealand. Thus, her credit score and net worth of $18 million speaks a lot of her success and investment planning. At 84 years old, Smith is quite far from retiring.
CICELY TYSON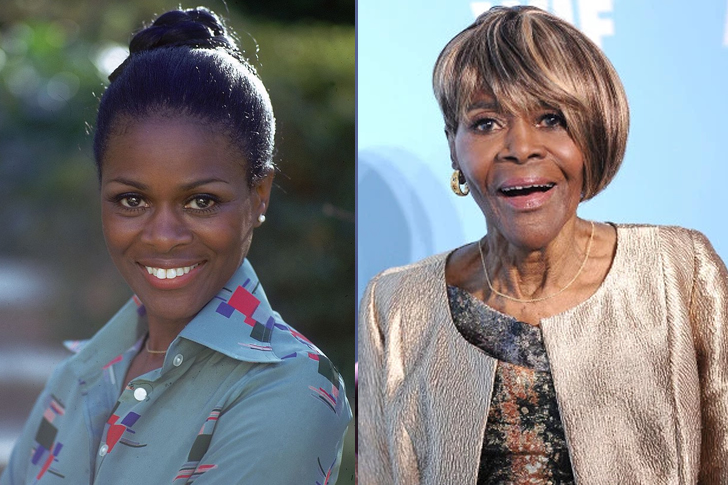 One of Hollywood's celebrity icons is Cicely Tyson. She is best known for her roles that represent strong African-American women In more than seventy years of her career. Cicely L. Tyson is an American actress and former fashion model. Her contributions in the industry have been rewarded with four Black Reel Awards, Screen Actor Guild Award, one Tony Award, three Primetime Emmy Awards, and an Academy Award.
Although Tyson managed to stamp her name in the industry for decades, it doesn't mean that she will stop soon. She has been recently nominated for a Primetime Emmy Award for Outstanding Guest Actress after she appeared in the super hit TV series How to Get Away with Murder. In addition to her screen career, Tyson has also appeared in various dramas. In 1962, she won the Drama Award for her Broadway performance on the moon in a rainbow shawl. Smith's $10 million net worth and high credit score best represent her success.
PAT PRIEST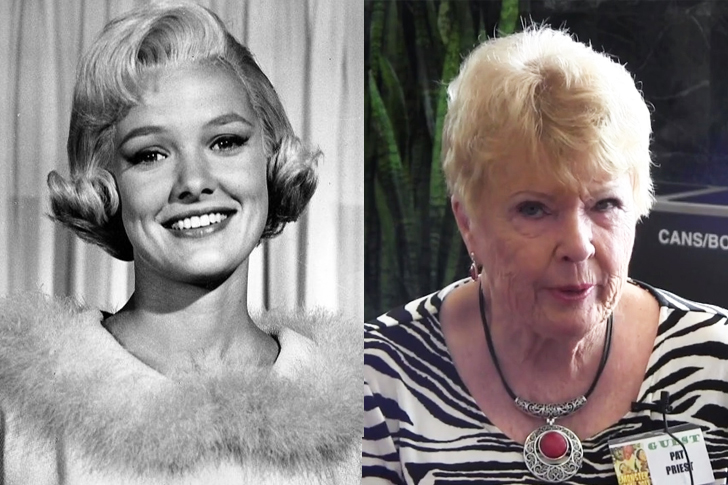 Pat Priest was born in Bountiful, Utah in August 1936. Early in her career, Pat Priest worked as a singer and actress on local television stations including WTTG in Washington, DC. In the late 1950s, she participated in stage productions including "Bus Stop" and "Tender Trap." Pat Priest is also one of the TV icons from the 1950s until the 1970s. She is well-known for replacing Beverly Owens in the show The Munsters. The original actress quit the said show after 13 episodes.
Thus, Priest came in and played the role of Marilyn. After which, her career continuously rises. However, Priest has been diagnosed with NHL or non-Hodgkin's lymphoma. She must have medical or health insurance to aid her medical treatment. Thankfully, her condition responds well to the treatment, and reports suggest her medical care is on the right track. She Married twice, she has two sons.
RICHARD BEYMER
Another addition to the long list of successful child actors is Richard Beymer. George Richard Beymer Jr. is an American actor, filmmaker and artist. He started his career as a child actor and secured his name in the acting industry. Some of Beymer's unforgettable roles are as Tony, in the movie version of West Side Story, Ben Horne in the TV series Twin Peaks, and Peter in The Diary of Anne Frank. After successfully marking his name in acting, Beymer then diverted his career behind the scenes as a director, writer, producer and cinematographer.
Beymer currently focuses on directing documentaries and retirement is not even close to him. Thus, his investment planning and money management skills are also successful because up to date, Beymer has an estimated net worth of $18 million. Since 2010, Beymer has lived in Fairfield, Iowa, where he has continued to make films as well as write, sculpting and painting. He practiced transcendental meditation to calm down.
RUSS TAMBLYN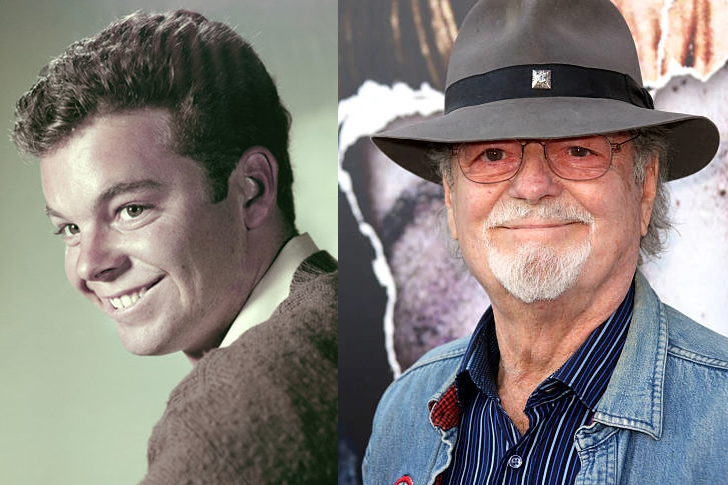 Russell Irving "Russ" Tamblyn is an American film and television actor and dancer. Tamblyn was born and raised in Los Angeles and trained as a gymnast at a young age. His career started as a child actor in Metro-Goldwyn-Mayer. Russ Tamblyn launched his career at a very young age. The actor-dancer first appeared in the musical Seven Brides for Seven Brothers in 1954. After giving justice in the said musical, he then portrayed Norman Page in the super hit film Peyton Place, in which he was nominated for an Academy Award for his great performance.
During his youth, Tamblyn has gymnastics training and credit to it; he was able to use it for his career. In the '60s' musical The West Side Story, wherein he played the leader of the Jets gang, his gymnastics skills were placed to good use. Up to now, Tamblyn still has no signs of retirement as he recently played Dr. Montague in The Haunting of Hill House.
JOAN COLLINS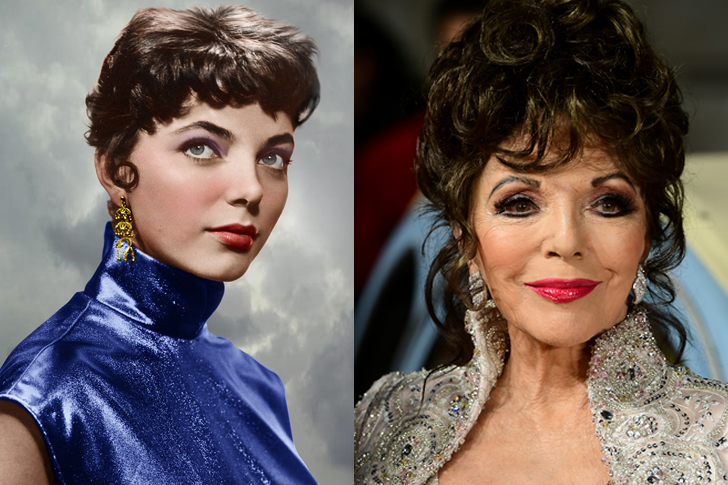 DBE Joan Henrietta Collins is a British actress, writer and columnist. She debuted on stage when she was nine years old, trained at the Royal Academy of Dramatic Art in London, entered British film in 1951, signed with 20th Century Fox, and went to Hollywood in 1955. Dame Joan Collins has also been recognized for her contributions to the entertainment industry. Hence, she has been given the title, Dame. Some of Collins's most notable role is Alex Carrington in the TV soap opera Dynasty.
At 86 years old, Collins has no sign of retirement, and she was even recently seen in the TV series The Royals. Aside from being an influential actress, Collins is also known for her charitable works. She was also a founding member of the National Society for the Prevention of Cruelty to Children. Showing off her money management skills, she has a net worth of $30 million and far away from bankruptcy.
LINDA KOZLOWSKI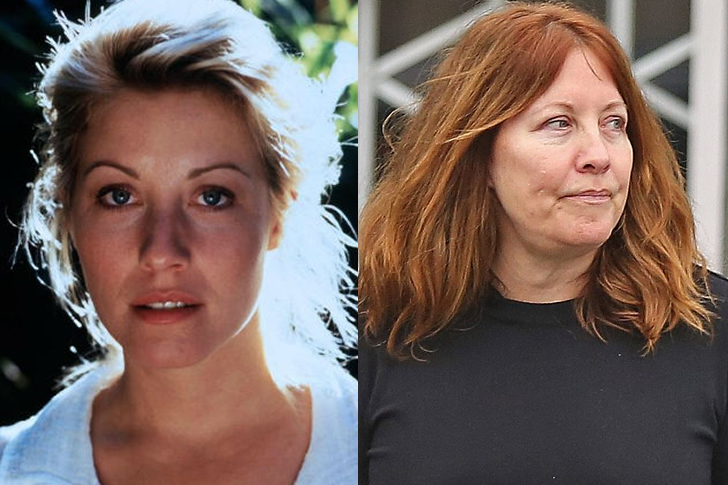 Linda Kozlowski is a former American actress. Linda Kozlowski made her TV debut in 1982. She was nominated for the Golden Globe Award in 1987. After proving herself, she has been working on projects after projects. However, in 1996, Kozlowski decided to step aside from the limelight. As follows, she remained married for 13 years to her then-husband Paul Logan, where she met him on the set of Crocodile Dundee. Unfortunately, the couple has to contact their divorce lawyers after they called it quits.
Reports suggest that the reason for the split is irreconcilable differences. The 61-year-old retired actress is now enjoying her personal life. Thanks to her money management skills and investment planning, Kozlowski still has a $10 million net worth and far away from bankruptcy. Rumors also suggest that aside from her investment money and savings, her divorce settlement adds up to her net worth.
TINA TURNER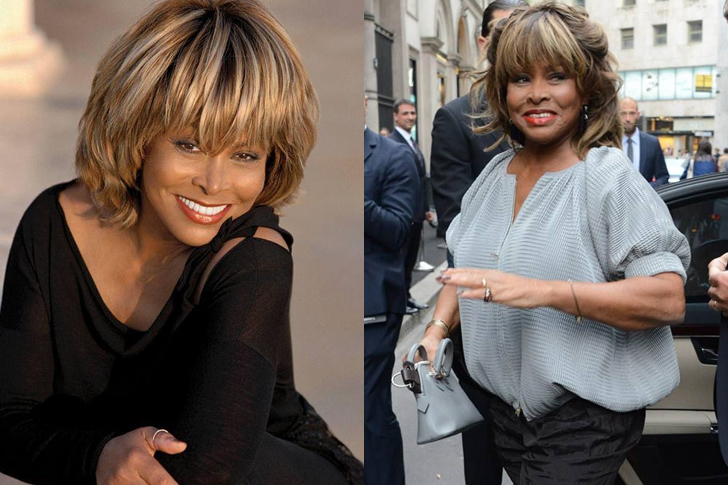 Tina Turner is one of the music industry's legends. The music icon contributed a lot to the music scene. Thus, she is well respected. Turner is also considered to be one of the leading figures in the rock and roll genre. Thanks to her undeniable talent and style, Turner was able to sell more than 200 million records worldwide, making her one of the best-selling artists. During the '60s to the '70s, Turner released multiple singles and most were a success.
It's no wonder, she was able to have a net worth of $250 million, and thanks to her money management skills and excellent investment planning, Turner is undoubtedly far away from bankruptcy. Of course, Turner's influence in the music industry has been rewarded. She recently received the Grammy Lifetime Achievement Award for the contribution that she made in the music scene.
MAX BAER JR.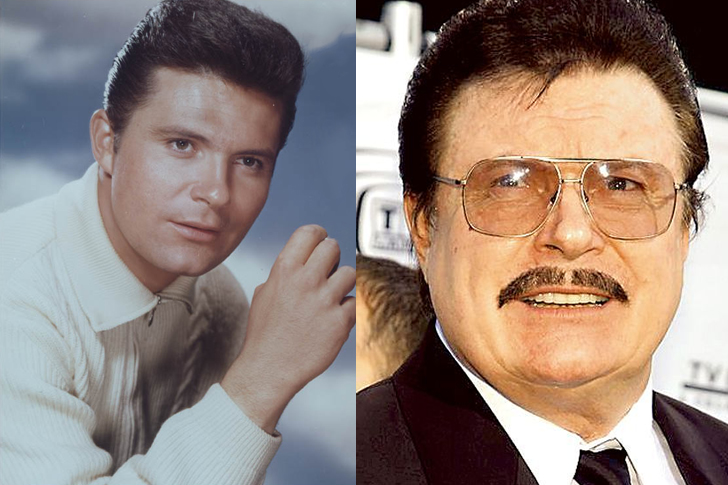 The career of Max Baer Jr. experienced some ups and downs, yet his determination successfully made him one of the most successful artists. Some of the movies and TV shows that Baer was featured in were Goldilocks and the Three Bears, Surfside 6, Hawaiian Eye, The Roaring 20sI, and the 77 Sunset Strip. One of his unforgettable projects was when he played a role in the TV series The Beverly Hillbillies. However, after nine years, the show was put to an end.
Thanks to Baer's artistic mindset, he developed the idea of using a popular song title into a movie title. After he acquired the rights of the song title, he started the 1976 film, Ode to Billy, which he also directed. The film became a hit and grossed $26 million at the box office. Now, there are hundreds of song-titled movies. The right credit must have been given to Baer for the brilliant idea that he made.
ROBERT REDFORD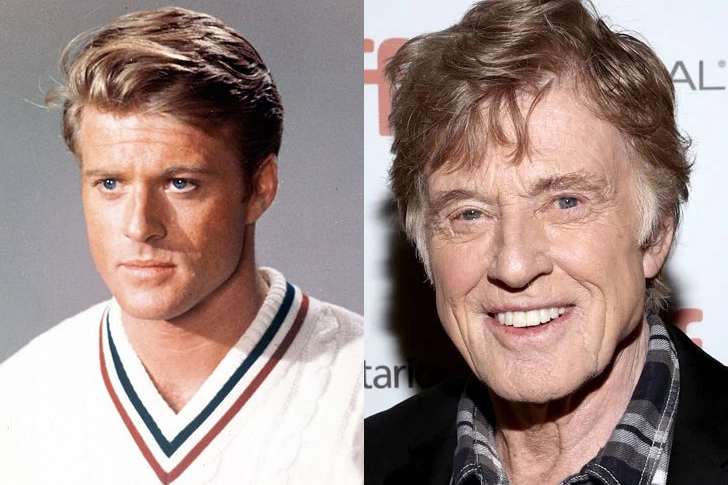 Charles Robert Redford, Jr. is a retired American actor, director and rights activist. He is the winner of the 2002 Oscar for Lifetime Achievement and the founder of the Sundance Film Festival. In 2014, Time magazine named him one of the 100 most influential people in the world. Robert Redford successfully cemented his name in the industry. Not only in the field of acting, but also as a producer, director and businessman. Redford is also one of the artists that started their Hollywood careers from scratch.
With their hard work, they were able to make a name. Redford started his career from the TV shows, Tall Story and The Highest Tree, during the '70s and '80s. He then ventured out in working behind the scenes. Thus, his career is quite successful on both onscreen and off-screen. Redford won an Academy Award for Best Director. Also, he is the founder of the Sundance Festival. Thanks to his money management skills, he has a net worth of $170 million.
JUNE LOCKHART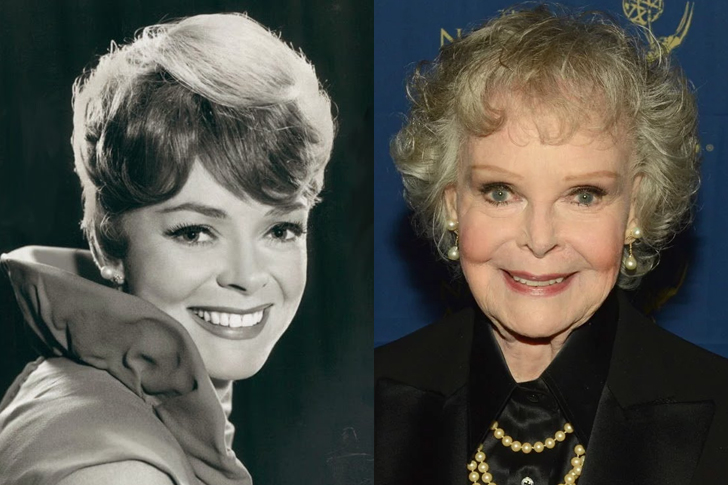 June Lockhart is an American actress, mainly on television in the 1950s and 1960s, but also on stage and in movies. In two TV series "Lassie" and "Lost in Space", she played the role of mother. She also played Dr. Janet Craig in the CBS TV sitcom Petticoat Junction. June Lockhart has caught the hearts of many with her great acting skills and ageless beauty. Her career blossomed during the '50s and '60s and gained dozens of fans on-stage and on-screen.
One of her unforgettable roles was when she was featured in the movie Lost in Space and Lassie. Lockhart's undeniable talent has been awarded accolades, such as a gold chip from Tony and nominations from Emmy. She might have experienced calling a divorce lawyer twice, but that did not stop her from doing great in her career. Now that she is retired, she is enjoying her investment money.
MICHAEL CAINE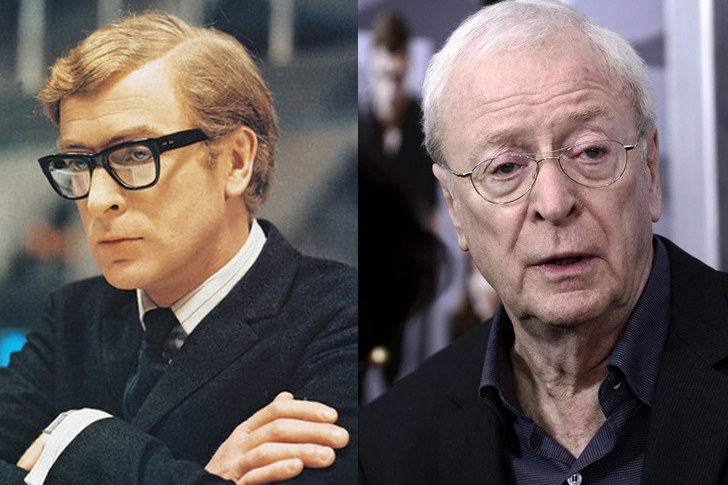 Sir Michael Caine is a British actor. He is known for his unique Cockney accent and has appeared in more than 130 films in his 60-year career. He is considered an icon in the British film industry. As of February 2017, his films have earned more than $7.8 billion at the global box office. Sir Michael Caine is a respected English actor, author and producer. His career spanned over for some decades, and with that, he has a net worth of $75 million and a high credit score.
Caine's hard work and exceptional talent have been rewarded with nominations and trophies from prestigious bodies. Now that he is 86 years old, he still does not give any signs of slowing down. However, given his investment money and huge bank account, Cain could comfortably retire anytime. This 2020, he has one movie that coming up, and for sure his net worth will be higher.
CAROL BURNETT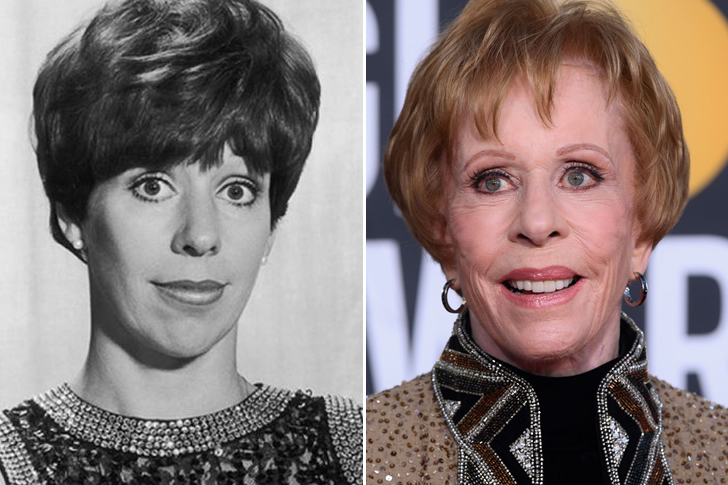 Carol Burnett is a film, television and stage actress. She is also a comedian, singer, and writer with a long track of success in the industry. The Golden Globes recently gave her credit and awarded her with a Lifetime Achievement Award – a good feat for a seven-decade long stay in the business. One of her notable achievements is the CBS comedy variety show, The Carol Burnett Show.
It was the first show that was hosted by a woman, while her performance helped her to be recognized as one of the premier talents in the industry. Her first-ever Broadway break was the Once Upon a Mattress. She is also widely regarded by her peers as Hollywood's Queen of Comedy, as this was her trademark style in all the years. However, she has also achieved success on different platforms, whether on stage, television, film and even in varying genres that include drama.
KRIS KRISTOFFERSON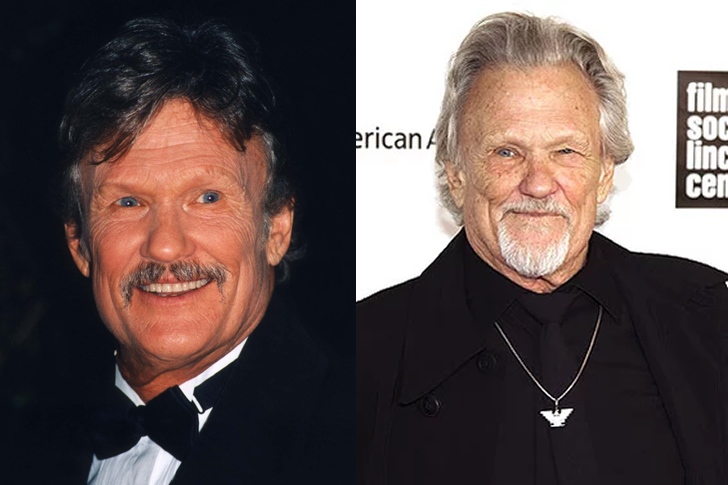 Kris Kristofferson was originally a US Army soldier before he turned into a singer-songwriter and actor. He had some acting credits under his name, one of which is A Star Is Born that earned him a Golden Globe Award for Best Actor. His writing skills, however, started way back in his college years when he would write essays, win prizes, and works would get published.
But coming from a family of military servicemen, it just served right that he would pursue the same path. He didn't fail the family, though, as he reached the rank of captain before he left the military and pursued his passion for music. Kristofferson's song-writing credits became a hit for other artists, as well. Later, he joined the country music supergroup, the Highwaymen. Quite recently, he was part of the supporting performers for the concert of Barbara Streisand.
WILLIE NELSON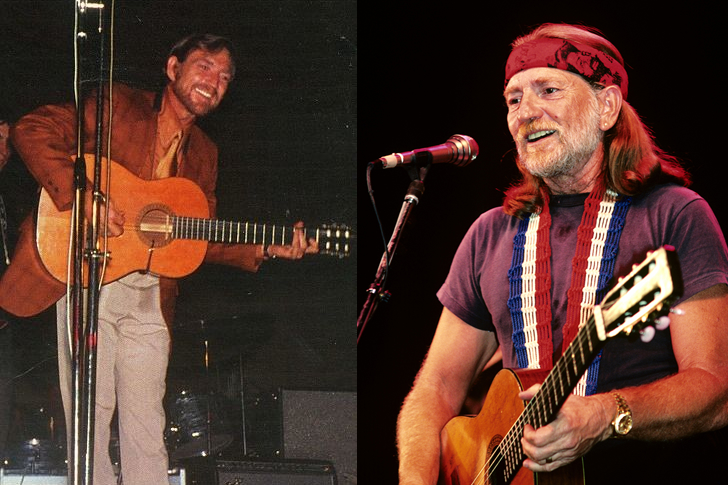 Willie Hugh Nelson is an American musician, actor and activist. The key success of the album Shotgun Willie, coupled with the key and commercial success of Red Headed Stranger and Stardust, made Nelson one of the most recognized artists in country music. Willie Nelson is 86 years old. He is safe and healthy and maintains a healthy social distance from his family on the ranch in Luck, Texas.
Willie Nelson is one of the iconic country singers in the music industry. He is also considered to be a great actor and producer. His 1973 album Shotgun Willie was considered to be as commercially successful and critical at the same time. More successful albums then followed it. However, Nelson experienced some legal challenges and needed a lawyer to sort it out. Thankfully, he was able to pull himself back and sort out his legal issues. Through his excellent money management skills and wise investment planning, Nelson still has an estimated net worth of $25 million.
DICK CAVETT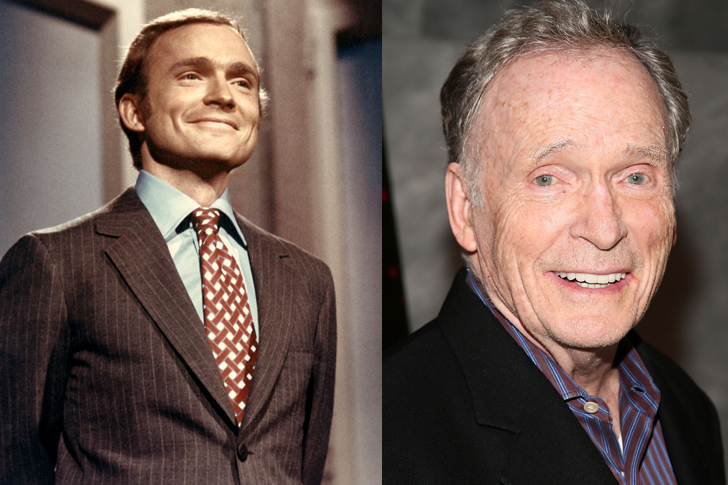 Richard Alva Cavett is an American TV personality, comedian and former talk show host, known for his conversational style and in-depth discussions. From the 1960s to the 2000s, he has appeared regularly on national radio and television in the United States for five years. Dick Cavett is also one of the celebrities that contributed much of his talents in the industry. He is known for being a comedian, actor, and a host that gives in-depth conversation with his guest.
Cavett's own talk show, The Dick Cavett Show,  was aired on both TV and radio, and it has been running from the '60s to the earlier part of the 2000s. Throughout his career, he has received nominations and awards for different prestigious bodies. Now, Cavett is retired, and he was last seen in an episode of Children's Hospital in 2016. Thanks to his great financial planning and excellent money management, he still has a net worth of $100 million, and probably enjoying his hard-earned wealth.
TED TURNER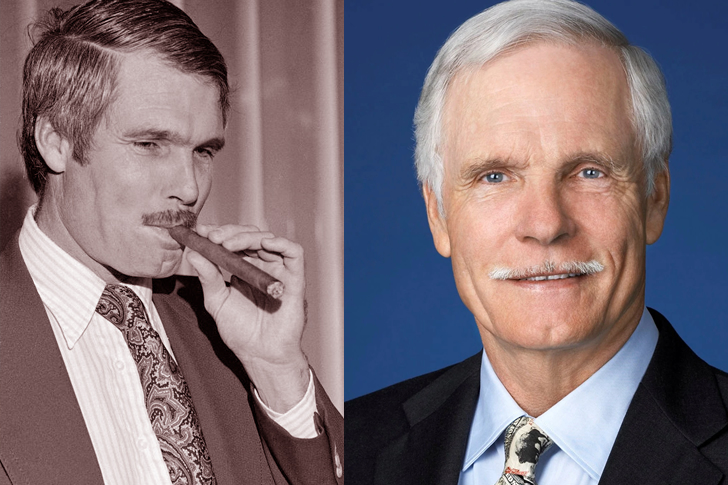 Robert Edward "Ted" Turner III is the owner, producer and philanthropist of American media. As a businessman, he is known as the founder of CNN (the first 24-hour cable news channel). In addition, he also founded WTBS, a company that pioneered the concept of super workstations in cable television and later became TBS. Ted Turner is the living proof that smart investment planning can definitely go a long way. He is the man responsible for one of the biggest media networks known as CNN.
Turner is considered to be a media genius and of course, one of the wealthiest men. Aside from being successful in the field of media, he is also known to be a philanthropist. Reports surfaced that Turner gave a billion-dollar donation to the United Nations. Thus, he serves as the chairman of the United Nations Foundation board of directors. Currently, he has a net worth of $2.2 billion, and it only shows that he is great with money management.
MEREDITH BAXTER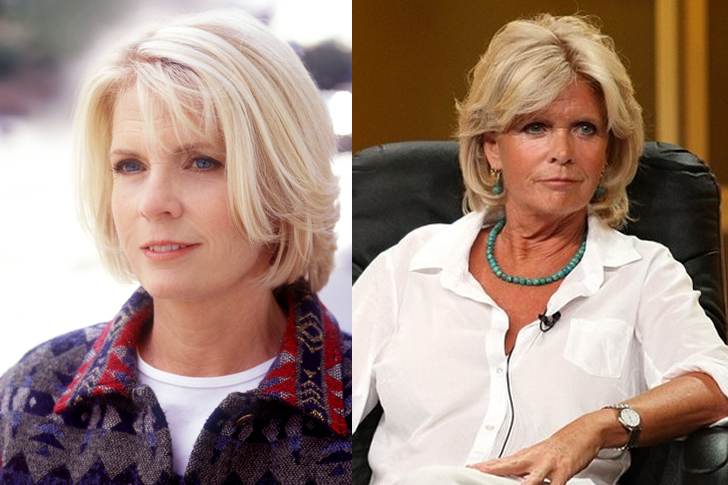 Meredith Ann Baxter is an American actress and producer. She is known for her roles in the CBS sitcom Bridget Loves Bernie, the ABC drama series Family and the NBC sitcom Family Ties. Meredith Baxter is one of the household names, especially in the '70s. She marked her name in the Hollywood industry after playing a role in the ABC famous TV series Family. Baxter's success followed through by playing different roles in both TV and movies.
She was last seen in the 2016 episode of the hit reality show Hell's Kitchen. Not only that Baxter is a great actress, but she is also known for being a supporter of research foundations for cancer. Her personal life might be tough as she experienced contacting a divorce lawyer multiple times. As for her finances, Baxter used some of her investment money on a cosmetic line, and with that, she still has a net worth of $7 million.
ABBY DALTON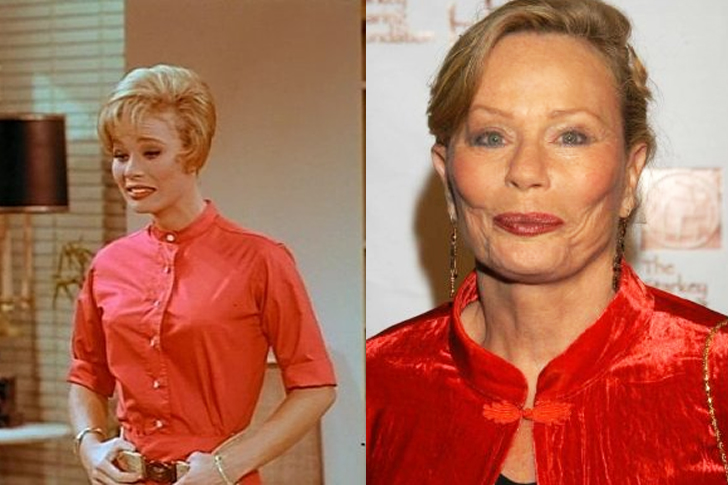 Gladys Marlene Wasden, known professionally as Abby Dalton, is an American actress who is known for her TV roles in the sitcoms Hennesey and Joey Bishop Show and prime-time soap opera Falcon Crest. Her first major role was in the movie Rock All Night produced by American International Pictures in 1957. Abby Dalton is also a household name in the '60s. One of her essential projects is the sitcom Hennessy that aired from 1959 to 1962.
Dalton also appeared in The Joey Bishop Show and even the famous primetime soap opera Falcon Crest. Dalton was last seen in the 2008 horror flick Prank. Now that she is 87 years old, Dalton is currently retired and must be enjoying her investment money. Thankfully, no reports are coming from her or her camp that she is near any bankruptcy. Thus, it' is safe to say that she handled her finances well.
CHRISTOPHER PLUMMER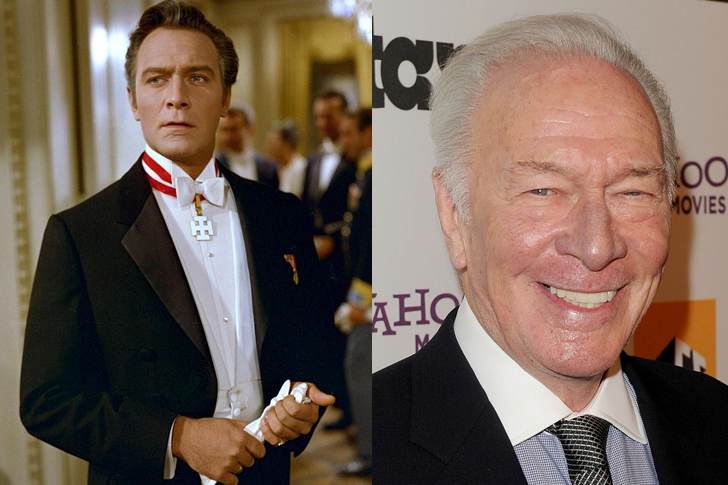 Arthur Christopher Orme Plummer CC is a Canadian actor whose career has spanned seventy years. He is famous for his performances in movies, TV and theater. He was born in Toronto, Ontario, Canada. Christopher Plummer, also known as Arthur Christopher Orme Plummer, grew up in Montreal and speaks French And English. Christopher Plummer is also one of the Hollywood legends that has a long-running career in the industry.
After his film debut in the movie Stage Struck in 1958, his career has spanned six decades already. Plummer also played one of the most loved characters in movie history, which is Captain von Trapp in the iconic musical film, The Sound of Music. With no signs of retiring, Plummer once again appeared in the Academy Awards ceremony night, being nominated for Best Supporting Actor in the movie the Beginners. Thus, Plummer also shows his great talent with money management skills as he has a net worth of $20 million.
JULIE CHRISTIE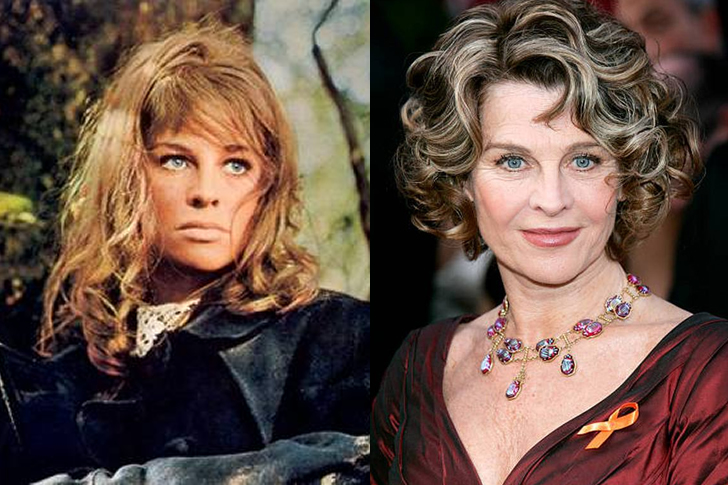 Julie Frances Christie is a British actress. She is an idol of the "Swinging London" era in the 1960s. She has won the Academy Award, Golden Globe Award, British Academy of Film and Television Arts Award and the Screen Actors Guild Award. Julie Christie is one of the most famous names in the '60s. The older folks could recognize her name and linked it with Swinging Sixties. Christie was considered to be one of the pioneers of the swinging London era.
She rose to fame after she successfully played a role in the movie Billy Liar. After which, she received different projects, playing different roles in TV and movies. Christie was last seen in the film The Bookshop. Thus, retirement might be far from her vocabulary. All of her hard work and undeniable talent has given her different awards, a net worth of $10 million, and a high credit score.
SOPHIA LOREN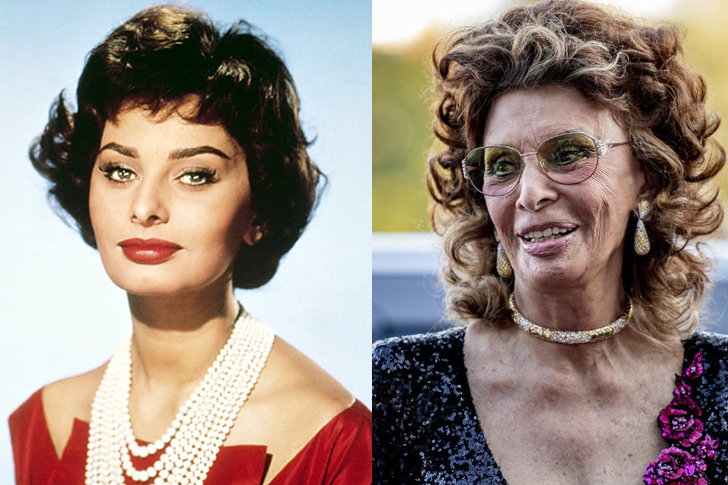 Sofia Villani Scicolone Dame Grand Cross OMRI, professionally known as Sophia Loren, is an Italian actress. She was a famous star in the golden age of Hollywood and was voted by the American Film Institute as the 21st greatest female star in the classic Hollywood film industry. Sophia Loren is also one of the surviving stars of the Golden Age of Hollywood.
She started her career at a very young age, and up to now, Loren is still active in the industry. Loren is not only recognized for her great talent but also her ageless beauty. Now that she is in her 80s, Loren still has a beautiful glow and does not show any retirement sign. She was last seen in the 2016 documentary in the TCM Classic Film Festival. Having a net worth of $75 million and a high credit score, Loren can comfortably retire any day she wants.
ROBERT ENGLUND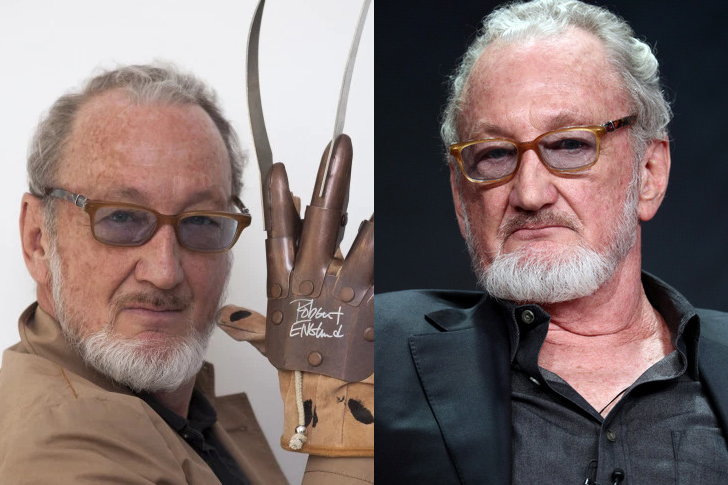 Robert Barton Englund is an American actor, voice actor and director known for playing the fictional serial killer Freddie Kruger in the "Nightmare on Elm Street" series. In 1995, he won a film festival award for "Mengele". Engelund is an actor with classic training. Aside from being in the industry for a very long time, Robert Englund will never be forgotten after playing the role of the iconic character Freddy Krugger.
After successfully owning the role, the Nightmare on Elm Street became a movie franchise, and Englund would always be the perfect star for the character. He was one of the nominees at the 1987 Saturn Award for Best Supporting Actor for the film A Nightmare on Elm Street 3: Dream Warriors. The now-72-year-old actor does not show any signs of retirement and thanks to his money management skills, Englund has a net worth of $17 million and a high credit score.
KYM KARATH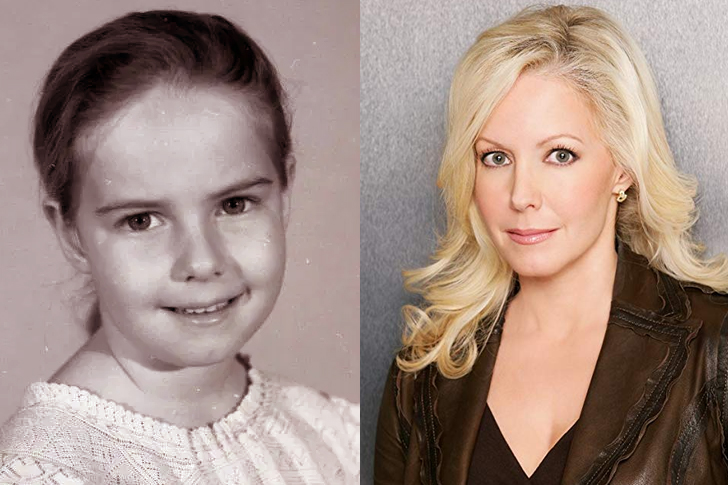 Who could ever forget the sweet face of Kym Karath? Kym Karath began her acting career at the age of 3. She was the youngest of the von Trapp family, and at a very young age, she is part of the iconic film The Sound of Music. Karath retired from acting and focused on her college studies. Using some of her investment money, she earned her degree in Humanities at the University of Southern California then moved to France to study more about art history.
While she was in Paris, Karath did some modeling gigs to help her finances. After returning to the United States, Kym starred in "All My Children" and various print ads, and then took time to raise her son Eric. She is now resuming her acting career in Los Angeles, California. Now that she is 61, there are no signs that she is near bankruptcy. It is safe to say that she handled her money well.
HONOR BLACKMAN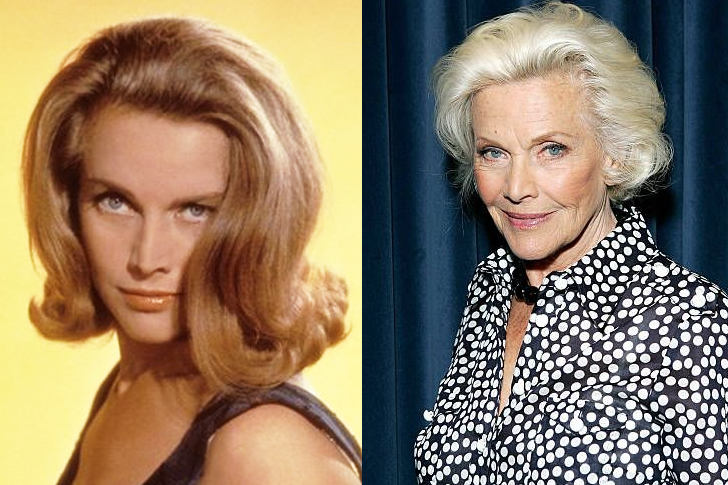 Comparing this sullen blonde with Greta Garbo and Marlene Dietrich may seem overly enthusiastic, but Honor Blackman's fashion charm cannot be denied. Honor Blackman is one of Hollywood's gems. Her career started in the 1940s playing minor film role, but her determination flew her off to multiple roles in huge movies. Blackman successfully played the role of Cathy Gale in the Avengers series. It was then followed by playing the part of Pussy Galore in the 1964 James Bond movie, Goldfinger.
A different story in the theater world, she has received rave reviews on stage with the blind heroine in the thriller "Waiting Until Darkness" and the dual role in "Mr. Husband and Wife". Blackman is also excellent in money management and investment planning as she managed to buy a summer house in Maine. Many would not believe that Blackman is now 94 years old, as she remains healthy and still has a youthful glow.
RICHARD CHAMBERLAIN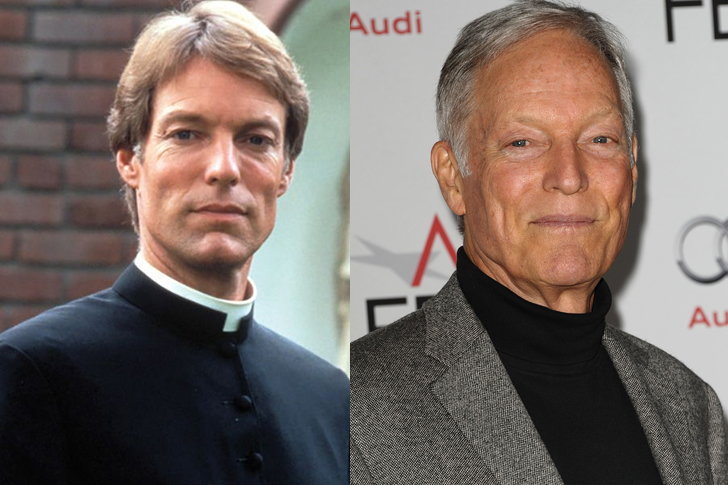 Richard Chamberlain is an American stage and film actor and singer with a net worth of US$20 million. He was born on March 31, 1934, in Beverly Hills, California, USA. He was known for his blue-eyed young heartbeat in the mid-1960s. Richard Chamberlain is also one of the prominent actors in Hollywood. He started his career as a stage actor. He then made a smart move and joined the film industry.
Through his great talent and dedication, his career bloomed as well as his finances and credit score. Chamberlain became a teen idol after playing the role of Jason Bourne in the 1988 film The Bourne Identity. However, Richard dumped Martin back in 2010 and chose his career over his partner. At 85 years old, Chamberlain did not show any signs of slowing down, and he was recently seen in the 2017 TV series Twin Peaks and the Nightmare Cinema.
PAUL HOGAN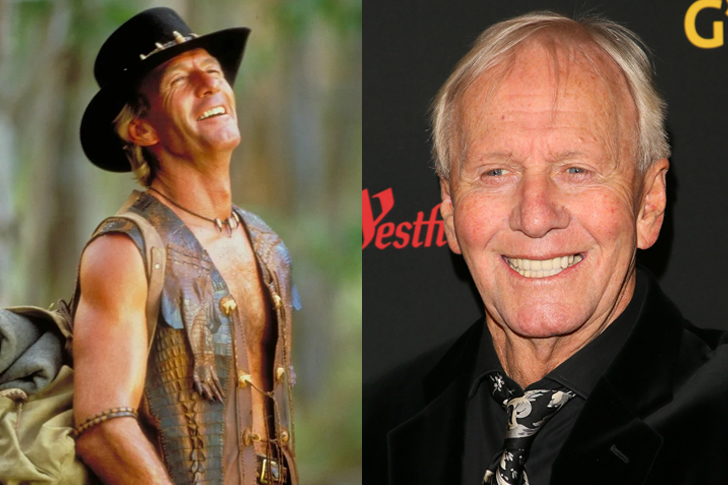 Paul Hogan is one of the best actors, comedians, and TV personalities in the Hollywood industry. Paul Hogan has a net worth of 20 million Australian dollars. One of his greatest projects was when he played the role of Michael "Crocodile" Dundee in the 1986 hit movie Crocodile Dundee. Hogan's outstanding performance got him a Golden Globe Award for Best Actor – Motion Picture Musical or Comedy.
However, Hogan experienced some issues with finances from the past, but thankfully he was able to rise from it with his attorney. Now his money management skills are doing good as he has a net worth of $20 million, and it is safe to say that he is far away from bankruptcy. In July 2012, Paul and Linda bought a house in Malibu, California for $3.8 million. A year later, they sold the house to Australian superstar Chris Hemsworth.
BRIGITTE BARDOT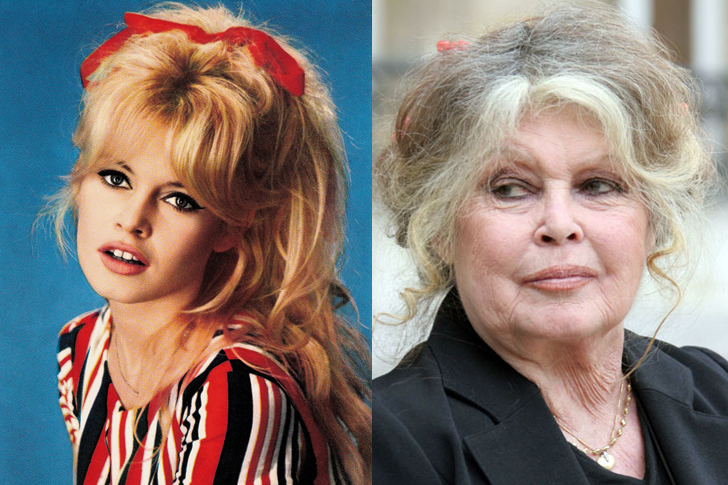 Brigitte Bardot is one of the most beautiful faces in Hollywood. She is a successful actress and singer, and currently a known animal rights activist. Brigitte Anne-Marie Bardot is often referred to by her initials B.B. She was one of the most famous sex symbols of the 1950s and 1960s. In the 1965 film "Long Live Maria" by Louis Malle, she was nominated for the BAFTA Best Foreign Actress Award. Decades ago, fans and peers alike considered Bardot as the rival of Sophia Loren in the entertainment world.
Bardot has multiple movie credits under her name, especially during her prime years. She has acted in 47 films, performed in many musicals and recorded more than 60 songs. Now, we might not see Bardot in the entertainment industry for quite some time, but she is pretty much busy with her advocacy. Now that she is 84 years old, she has a net worth of $65 million, and a high credit score. Thus, she could retire anytime she wants.
LORETTA SWIT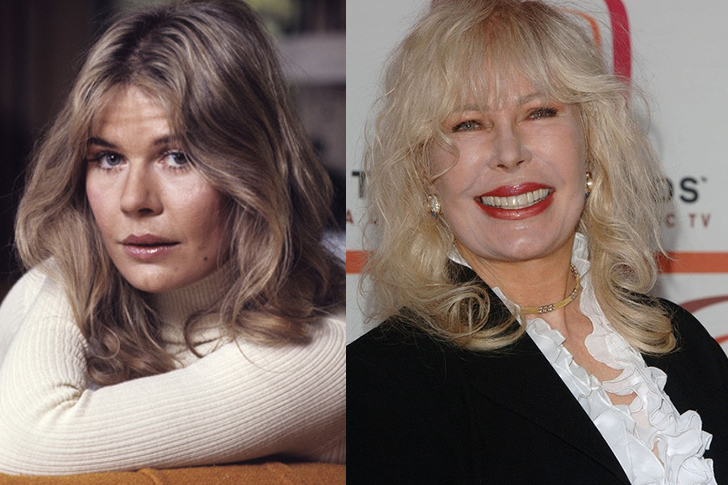 Loretta Swit was born in Pasak, New Jersey, trained by Gene Frankel, and studied at the American Academy of Dramatic Art. Loretta Swit is an American actress with a net worth of US$4 million. Loretta Swit captured the hearts of many with her captivating smile. She brought to life one of the iconic TV roles with Major Margaret "Hot Lips" Houlihan, in the American hit TV series M*A*S*H. Swit's undeniable talent earned her two Emmy Awards.
After the show ended, she played different roles in multiple TV series and movies. Swit may not be seen on the big screen as often as before, but it was reported that she took part in the post-production of the movie Play the Flute. Aside from that, Swit also released a publication, called SwitHeart, in 2017. Loretta's latest roles include the 2019 movie "Play the Flute". She must have handled her finances well because up to now, there are no signs of bankruptcy under her name.
BETTY WHITE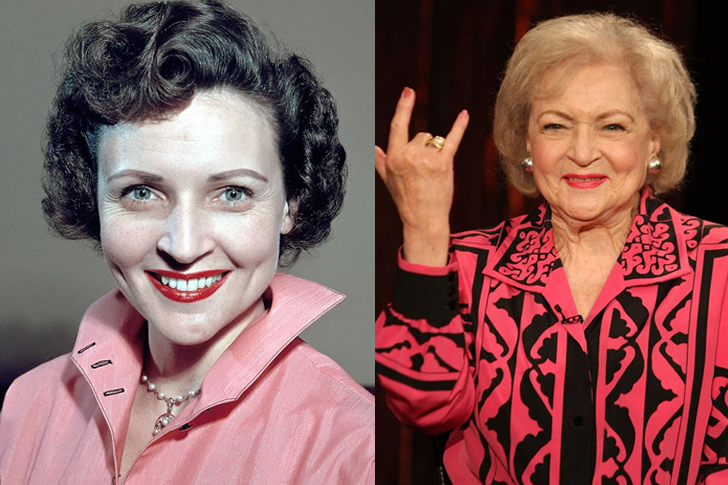 Betty White is also one of the household names since the 1930s. She has been in the business for 80 years, earning her the title of everyone's grandmother. She is considered a pioneer in television, one of the first women to control before and after the camera, and is recognized as the first woman to produce a sitcom, which prompted her to receive the honorary title of mayor of Hollywood in 1955. It also shows her dedication to her career.
White was also applauded for her contributions and influence in the industry. She is considered to be the first woman that worked in major titles in front and back of the camera. Life with Elizabeth is the first Hollywood show to be produced by a woman. Now that she is 97 years old, she slowed down her career but shows no signs of retirement yet. As for her finance, of course, she is allowed to live luxuriously as she has a net worth of $75 million and a high credit score.
JAMES LIPTON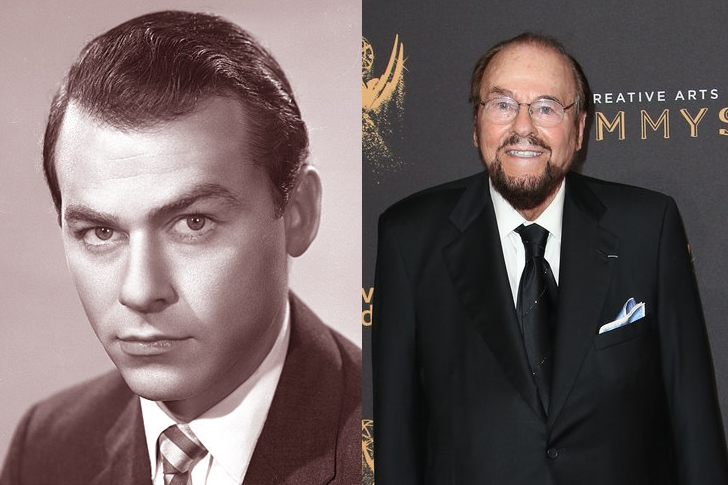 Louis James Lipton is an American writer, lyricist, actor and honorary dean at the Actor Studio Drama School of Pace University in New York. He is the executive producer, writer and host of the Bravo cable TV series "Actor's Studio" which premiered in 1994. James Lipton has one of the inspiring stories. While he was a student, he did not apply for a student loan; instead, he pursued his acting career to fund his studies.
Thankfully, Lipton is very successful in his chosen profession and studies. He is considered to be the brain of some of the famous soap operas in Hollywood, such as Capitol, Another World, The Edge of Night and Return to Peyton Place. Given all of his achievements on- and off-cam, Lipton is also a certified pilot. As of 2013, he already flew more than 1,000 hours of flight time.
DAWN WELLS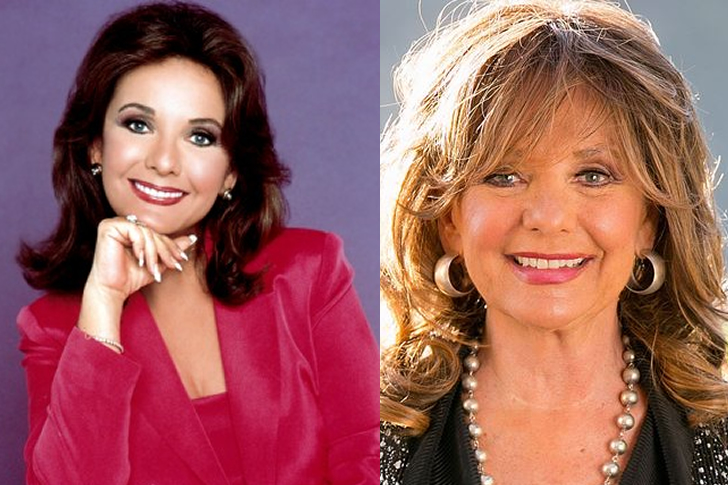 Dawn Wells, a healthy beauty from Reno, Nevada, is about to become a ballerina, but her poor knees prevented her from achieving her dream. Nevertheless, she became Miss Nevada and participated in the 1960 Miss America contest. Dawn Wells played a remarkable role in the mid-'60s hit series Gilligan's Island. Portraying the role of Mary Ann Summers in the said series, Wells captured the hearts of the many.
Wells entered the showbiz industry after finishing her degree in theater arts and design at the University of Washington. However, many were shocked when Wells struggled financially, and it might be a result of mishandling her money management. Now that she is 81 years old, Wells has a net worth of $50,000. It might not be as huge as other celebrities, but thankfully, Wells did not end up with bankruptcy.
SEAN CONNERY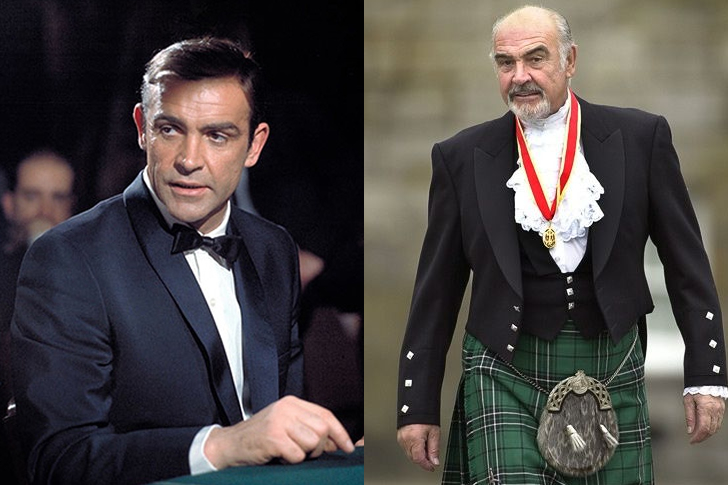 Sean Connery is also one of the legends in the Hollywood industry. The Scottish actor marked his name when he successfully played the role of James Bond in the iconic movie series. Some say that the character is made for him, and he gave justice to the role from 1962 to 1983. After appearing in many movies, Connery received a Lifetime Achievement Award from the American Film Institute for all of his contributions to the industry.
In 2004, Connery was voted the "Greatest Scotsman" in the Sunday Herald and was named "Scotland's Greatest National Treasure" in the 2011 European Millionaire Survey. He was voted "the sexiest man" by People magazine in 1989 and "the sexiest man of the century" in 1999. He announced his retirement from acting in 2007. The now 89-year-old actor still has a net worth of $350 million and a high credit score.
EILEEN ATKINS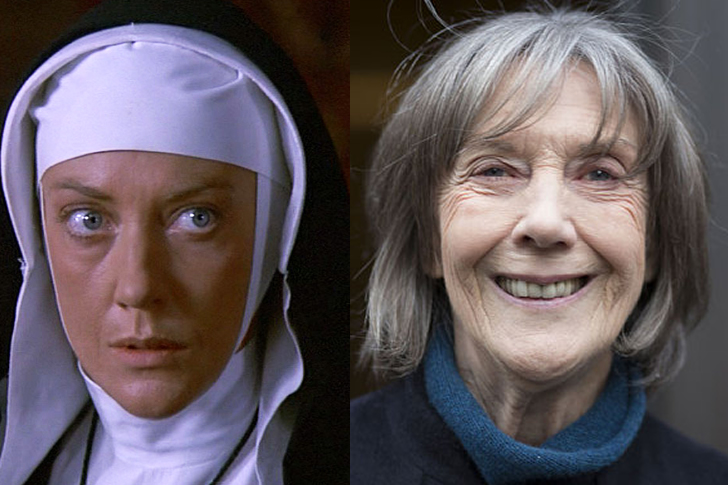 Actress and screenwriter Eileen Atkins is known for her inspiring career on stage, television, film, and even radio. Throughout her six-decade stardom in the entertainment industry, she earned numerous awards and recognitions. Dame Eileen June Atkins is an English actress who occasionally serves as a screenwriter. Since 1953, she has been working in theater, film and television stations. In 2008, she won the British Academy of Film Television Awards for Best Actress and Emmy for Best Supporting Actress for Cranford.
She was also a three-time Olivier Award winner. She won the Best Supporting Actor Award in 1988 (Best Role), and she won the Best Actress for "Accidental Man" and "Honours". All through the years, Atkins never had a bad report relating to financial issues of filing for bankruptcy or any hint of big personal loans. As she has an excellent entertainment career, so must her financial sense and management.
GEORGE HAMILTON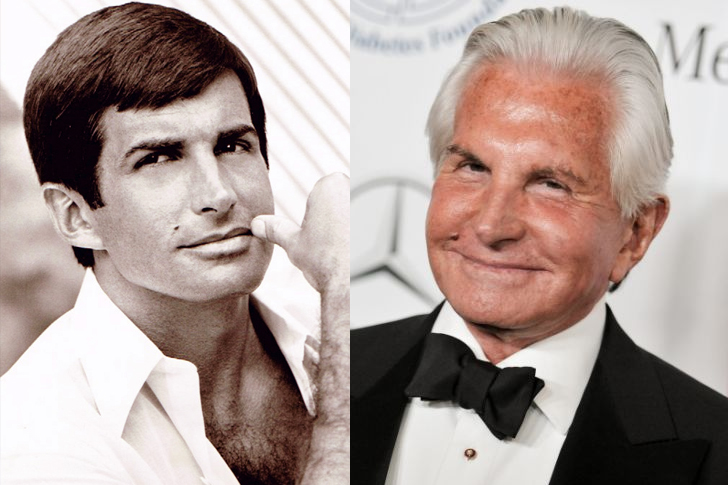 George Stevens Hamilton is an American film and television actor. Hamilton started his film career in 1958, and although he has a lot of work in film and television, he may be known for his elegant style and timeless tan. Known as a premier actor in the '60s through the '70s, George Hamilton started playing small roles until he got his first major role in the 1959 movie adaptation of Crime and Punishment U.S.A.
Hamilton won the Golden Globe for his first performance in "Crime and Punishment" and was nominated for the BAFTA Award. He also received another BAFTA nomination and two Golden Globe nominations. His years of uncredited investments kicked off as he finally won multiple awards and nominations. He even started to have numerous projects. To this day, Hamilton still accepts acting stints just for the joy of doing the craft. His last TV appearance was in the 2017 TV Show, American Housewife, as a recurring role of Spencer Blitz.
JERRY MATHERS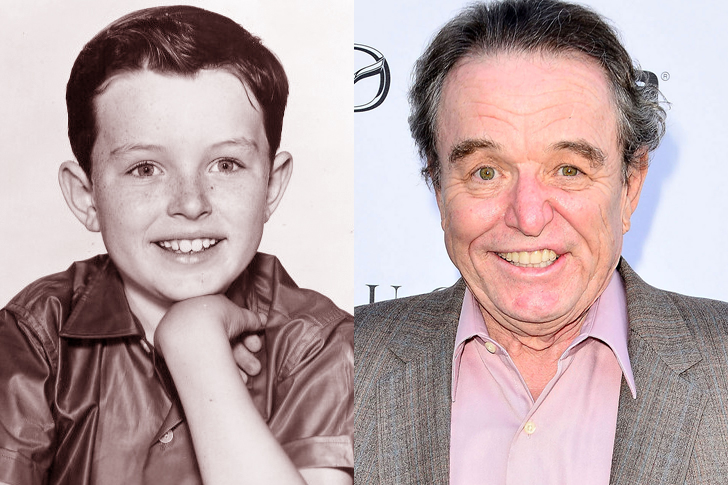 Jerry Mathers has a net worth of $3 million. Jerry Mathers gained his net worth by acting on television, film and theater stages. Jerry Mathers started their career early in the entertainment industry. He was only two years old when he modeled for an advertisement that led to a milk commercial with Ed Wynn, a famous comedian back then. Years later, he started filming for what soon became a hit sitcom, Leave it to Beaver, which aired from 1957 to 1963.
He played the lead role of Theodore "Beaver" Cleaver and quickly became a famous child star, and there were only a few actors in Hollywood who started this early in this career. It was a few years later that he decided to take his studies more seriously. It was a wise decision and a good investment of time and earnings for his part as he was able to get a bachelor's degree in philosophy from the University of California.
ROGER EWING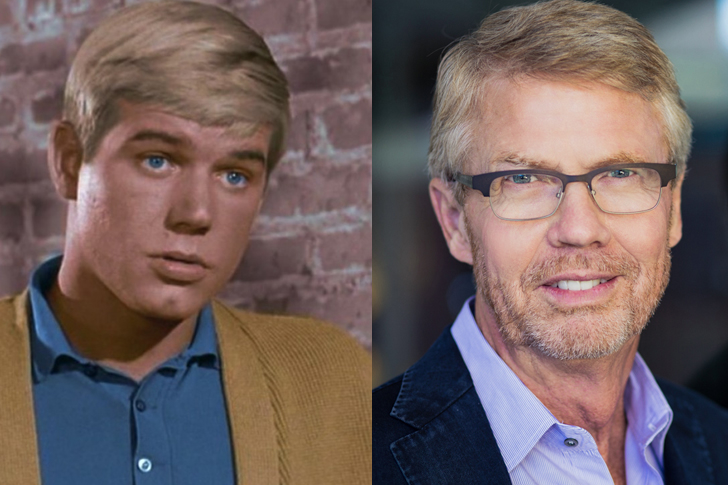 Not all people from the '60s or the early '70s would have probably remembered Roger Ewing's name, but he was known to be one of the most reliable sidekicks or supporting actors back then. He starred in Gunsmoke, which was a western-inspired series that ran from 1965 to 1967. After the series, he played supporting roles for a couple of movies before he started the Smith with Glenn Ford.
His final movie was the 1972 film Play It As It Lays. His acting stint might not have lasted that long, unlike others, but he's one of those who managed his finances well and didn't have any report of significant loans even to this day. Roger Ewing has a net worth of $14 million. He returned to working as a photographer, which was his original profession, and it seemed to really work out well for him.
LIV ULLMANN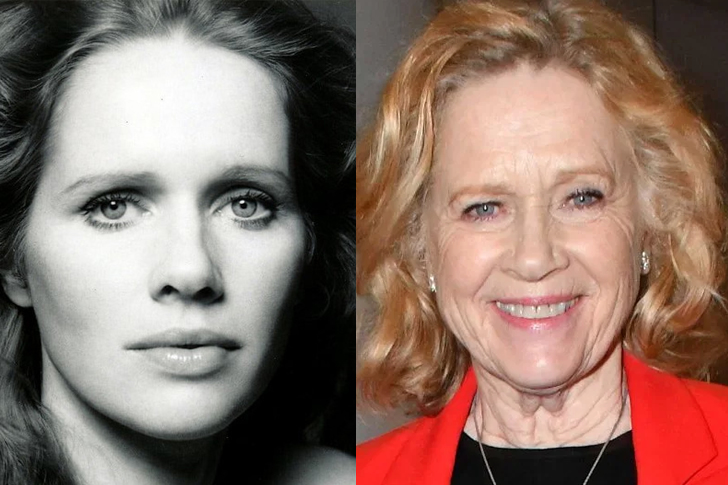 iv Johanne Ullmann is a Norwegian actress and film director. Recognized as one of the greatest European actresses, Ullmann is known as the muse and frequent partner of filmmaker Ingmar Bergman. Norweigan best actress from the 1971 movie, The Emigrants, Liv Ullmann, lived to be one of the most prominent actresses and directors in the industry. She received a number of nominations for her acting performances, including her stints in Scenes from a Marriage and Face to Face.
In addition to her acting and directing skills, she is also an advocate of various organizations that help women and children. One of her notable achievements outside the industry was her role as Goodwill Ambassador for UNICEF. In 2005, she received an honorary degree from the Norweigan University of Science and Technology, a doctorate in philosophy as well as the Order of St. Olav by King Harald V.
BILLY DEE WILLIAMS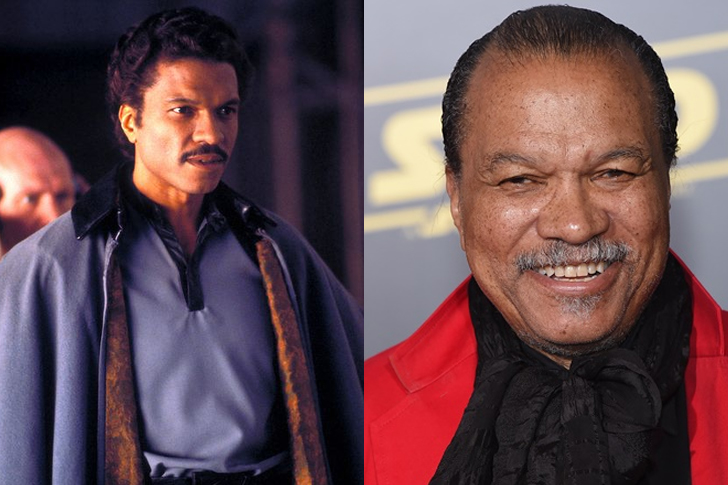 William Jr. (Billy Dee) Williams is an American actor, voice actor and artist. His most famous in the "Star Wars" series is Lando Calrissian, first in the early 1980s, and then nearly 40 years later in "The Rise of Skywalker" (2019), which is the same One of the longest periods of time between two actor depictions on the screen in American film history.
Billy Dee Williams started his career at Broadway during the mid-'40s. While Star Wars fans will easily recognize him as Lando Calrissian in the 1980 episode, The Empire Strikes Back, he also played the role of Harvey Dent in the 1989 Batman movie. This year, fans can catch him in another upcoming installment of the Star Wars franchise, The Rise of Skywalker. In other news, he has now found happiness in a steady relationship that started in 1972 after two failed marriages. So far, there is no news if he opts for any major loans.
GENE HACKMAN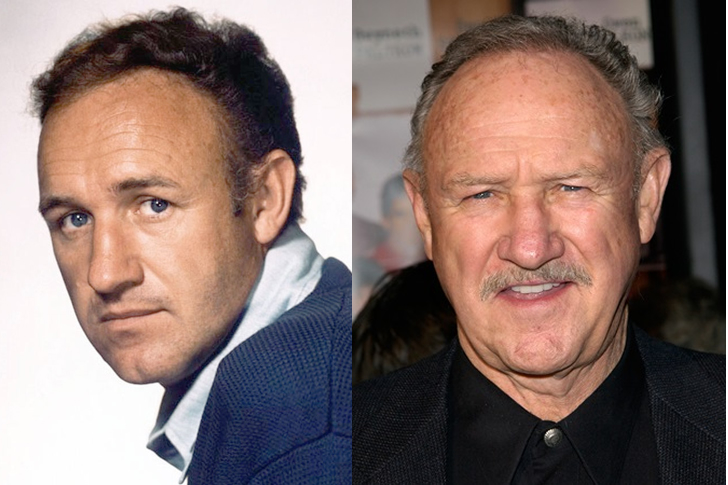 Eugene Allen Hackman is a retired American actor and novelist. In a career spanning more than six decades, Hackman has won two Academy Awards, four Golden Globe Awards, one Screen Actors Guild Award and two BAFTA. Hackman, nominated for five Academy Awards, played the role of Jimmy "Popeye" Doyle in the critically acclaimed thriller "The French Connection" which make him won the best actor award. Gene Hackman, an on-screen actor and novelist bagged a fruitful career for more than six decades.
In his time in the industry, he earned numerous accolades that included his five-time nominations in the Academy Awards, where he was able to take home a Best Actor Award for French Connection and a Best Supporting Actor Award for Unforgiven. In 2008, the actor announced his retirement and conditions in considering further projects. Years later, the industry was shocked to learn about his car accident in the Florida Keys. Good thing he had good insurance coverage that was able to pay for his minor injuries.
SAM J. JONES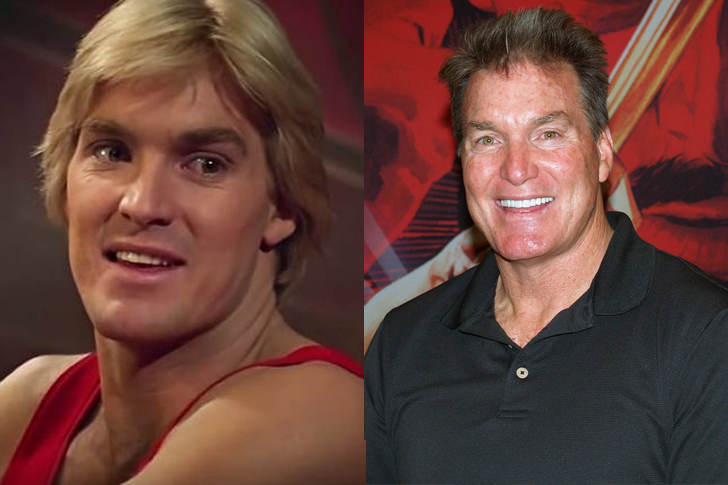 Sam Jones III is an American actor who has a net worth of $500 thousand dollars. Sam J. Jones started as a commercial model before he entered the movie industry as one of the best action stars of the '1980s Hollywood era. Before his action stints, he first appeared in a 1979 romantic comedy film 10. Later, he joined the likes of Kurt Russel and Arnold Schwarzenegger for the role of Flash Gordon in the movie with the same title that started his action star career.
Though he didn't have a lot of movie credits under his name, his portrayal of Flash Gordon established his place and legacy in Hollywood. He is working on a new movie that may come out next year. Now Jones still acts from time to time. He supports his family to provide security for wealthy customers, and meets Flash Gordon fans and travels around the world at science fiction conventions. Sam J. Jones may not have saved the universe, but he seems to have settled down and become a happy and well-adjusted family man.
HENRY WINKLER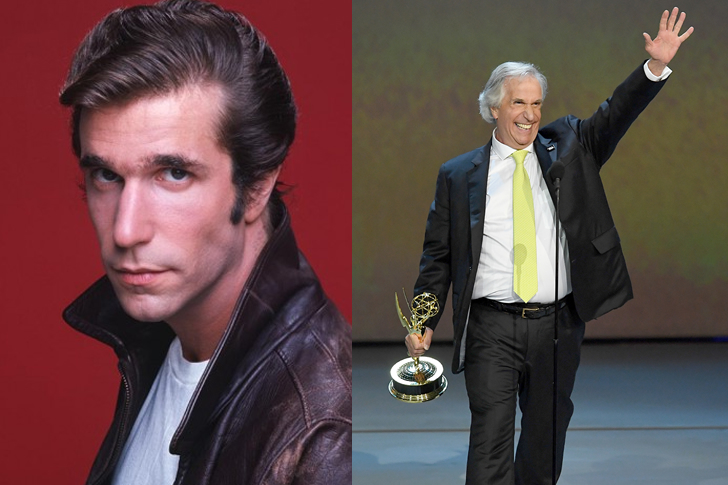 Henry Winkler is a well-respected film and television actor, producer, and director in his active years in the industry. He received two Golden Globe Awards and earned three Emmy Award nominations for Outstanding Lead Actor in a Comedy Series. For the 1970s sitcom, Happy Days, and directed the 1988 comedy-drama film Memories of Me and the 1993 movie Cop and a Half. Unlike other Hollywood actors who'd seek divorce lawyers for filed cased, Winkler and his wife, Stacey, never had this issue.
His good married life has probably given him more time to focus on his craft that helps him bag in the 2019 Best Supporting Actor for the comedy series Barry. Winkler was nominated for Best Guest Actor in a Drama Series Emmy Award for his role in "Drama Practice" and won two Daytime Emmy Awards. He was nominated for the Golden Globe Best Actor-Movie Drama for playing the hero Jack Dunn (1977) and was nominated for the Golden Globe Best Actor.
JON VOIGHT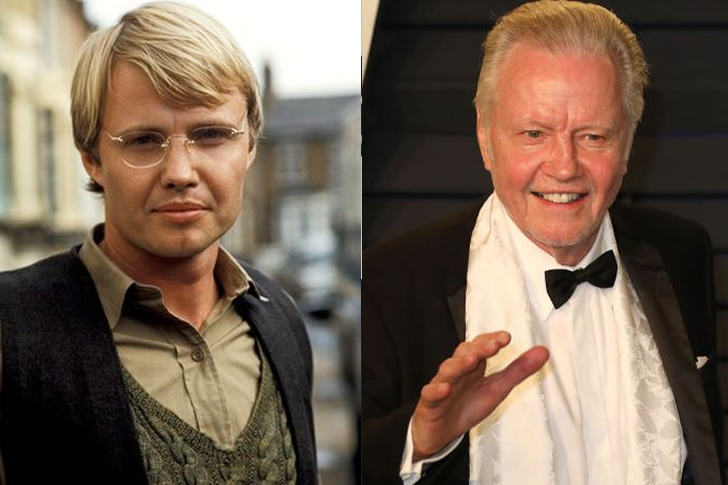 In the 1970s, Jon Voight became a Hollywood star for his role as a businessman and the murder in "Deliverance". In 1978, he served as a paraplegic Vietnamese veteran in Coming Home, for which he won the Oscar for Best Actor. Voight also played Mickey Donovan in the TV show "Ray Donovan" by Michelle Dotimen, a role that earned him He received new criticism and praise from the audience and won the fourth Golden Globe Award in 2014.
Actor Jonathan Vincent Voight started in the '60s with small roles and slowly made a name for himself. In 1969, he played the role of Joe Buck for the hit movie, Midnight Cowboy. He proved to his peers that he wasn't a force to be reckoned with, gaining his prominence in the industry. He won an Academy Award, four Golden Globe awards, and got several nominations from the two award-giving bodies. He's currently working on a new movie, titled Roe v Wade, for a role surrounded by lawyers and other legal issues.
KENNY ROGERS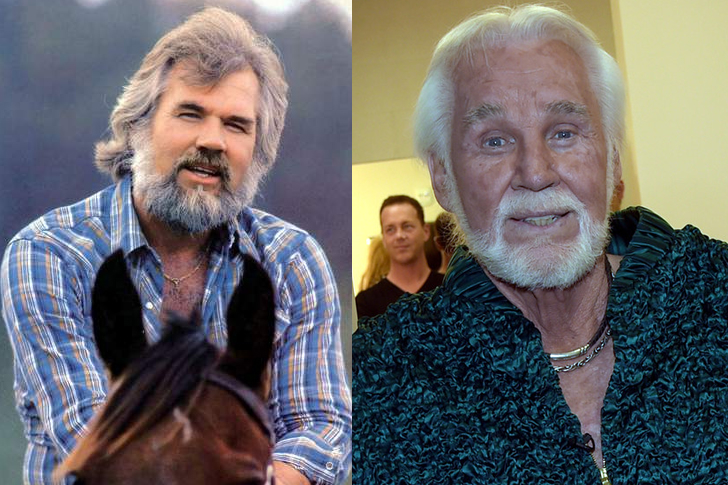 Kenneth Ray Rogers is an American singer, songwriter, musician, actor, record producer and entrepreneur. The National Concert Hall where he was selected was particularly popular with Rogers and national audiences in 2013. Kenny Rogers became a household name since he charted 120 singles of classic love songs. He is considered one of the best-selling music artists of all time, having sold more than 100 million records all over the world.
Overall, he made a considerable income from his singing career, so he must have great investments from it. In 2015, he officially announced his retirement and shocked the world in October 2017 as he unveiled his final concert in Nashville. It's always sad to see a great talent like him to walk away, but his music will surely live on. He is one of the best-selling music artists of all time. He has reshaped his career and is one of the most successful crossover artists of all time.
RITA MORENO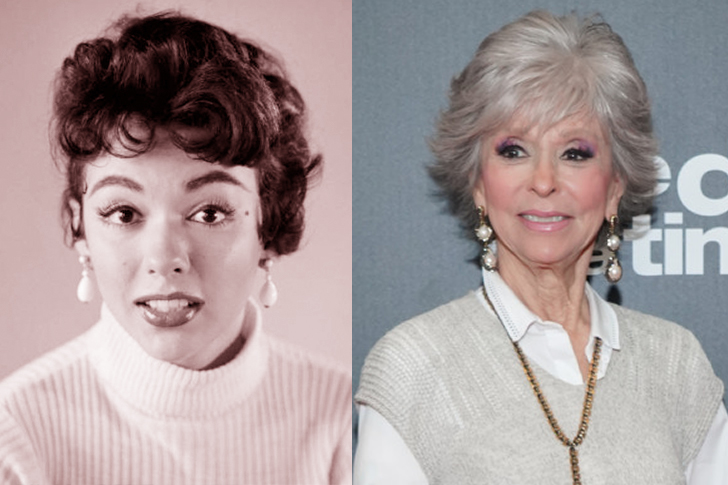 Rita Moreno is one of the few Puerto Ricans who got to the top of Hollywood. She is also a dancer and singer. She successfully managed to stay in the industry for 70 years. Moreno is one of the few artists to win the four major entertainment awards in the United States of the year: Emmy, Grammy, Oscar and Tony. She is also one of the 23 people who won the "Triple Crown of Performance" award and won the Individual Performing Arts Academy, Emmy Award and Tony Award.
She started as a young girl who was invited to do voiceovers for American films that would be translated to Spanish versions. Then finally, at the age of 13, she was able to land on her first Broadway role as Angelina in Skydrift. She also played supporting roles in The King and The West Side Story that helped her to be in the mainstream. The actress made wise investments throughout her career. For sure, it would be enough for her retirement.
SALLY STRUTHERS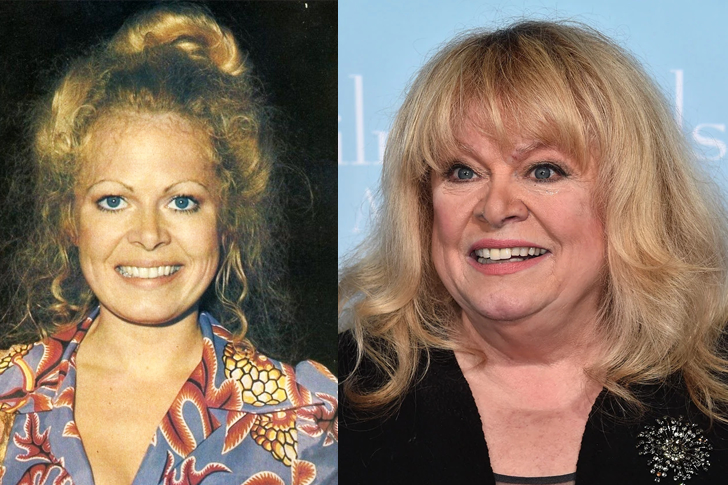 Sally Struthers is a film and TV Actress and voice talent. She has a net worth of $8 million. She is prominently known in her role as Gloria Stivic in the hit sitcom All in the Family, from which she won two Emmy Awards. She also appeared on Gilmore Girls as Babette. Aside from winning awards, she also earned a lot from her acting credits in both films and TV shows and voice talent gigs.
You'd remember her most in her voice acting as Pebbles in the animated series Fred Flinstones and Friends. When she's not an actress or a voice talent, she's seriously helping children in need in developing countries. Today, Sally Struthers is 73 years old and is still very active in the entertainment industry. In 2019, she starred in the short film "Friendly Neighborhood Coven". She is expected to participate in the TV show "In-Security" in 2020.
TIM MATHESON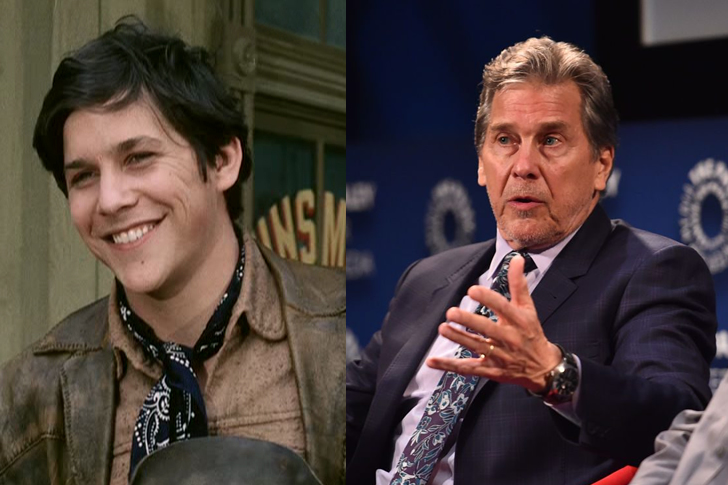 Tim Matheson is an actor and director, who consistently thrived in his Hollywood career since his debut in the '60s. He is known for his smooth-talking role as Eric "Otter" Stratton in the comedy film National Lampoon's Animal House in 1978 and as Vice president John Hoynes of the NBC drama, The West Wing. This drama made him won two primetime Emmy nominations for the TV series. He is an outstanding guest actor in a TV series.
Now in his 70s, he can still be seen in different movies. His most recent appearance was in the 2019 horror flick, Child's Play. That means he still has it in him, and he has a lot of work to do with his financial advisor to handle his finances for all of the earnings he got over the years.
LINDA EVANS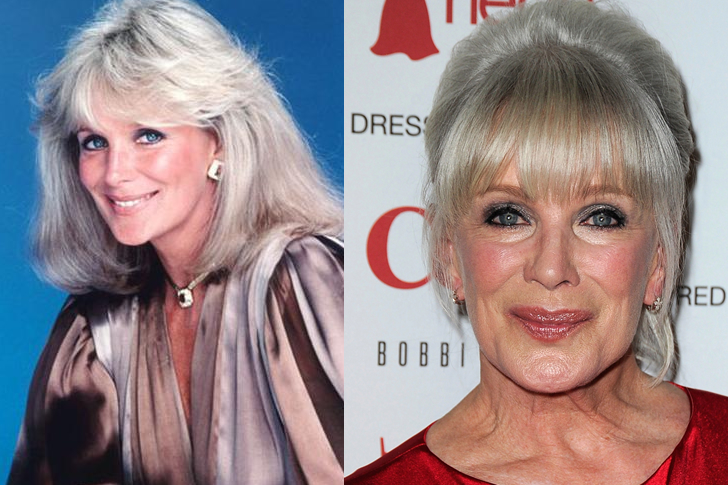 Linda Evans was a television star in the '60s through the '90s. She has a net worth of $20 million. She starred in the hit TV series, The Big Valley and Dynasty. Throughout her television career, she earned multiple awards and nominations, including the People's Choice Awards and the Golden Globes. However, after the run of Dynasty, she started to slow down and went on a semi-retired status.
It was years after that she started to have a good sense for business and came up with a chain of fitness centers in her area. Her business investment started to pay off when she managed to release her very own fitness book that she could pair with her venture. A few years more, she returned o the small screen but eventually called it quits in 1997. Linda Evans is 78 years old now. She is reportedly living on a secluded farm in Washington.
BARBARA WALTERS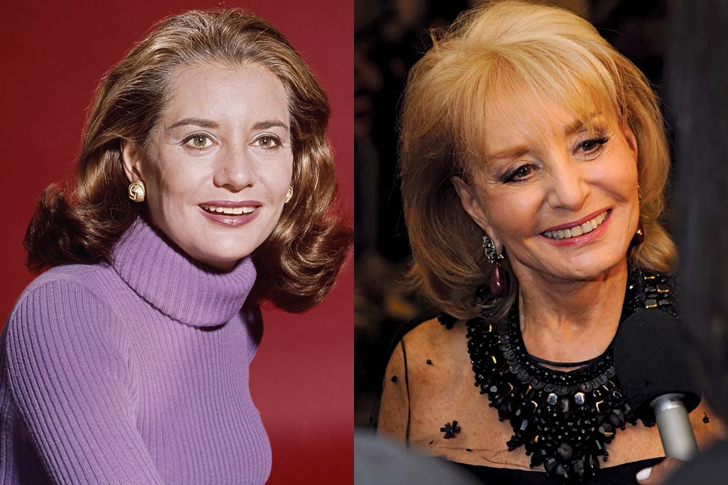 Barbara Walters was the face of many news magazine shows for years. She was a capable journalist, author, producer, and television personality during her time. She started as a writer and researcher for The Today Show, but slowly made her way to the ladder until she became the "Today Girl." Since that unexpected event in 1974, Barbara became the show's regular female host.
She endlessly poured all of her effort, time, and energy into her craft. Eventually, all of her investments paid off as she became one of the premier hosts in the industry. TV Guide had her as one of the 50 Greatest TV Stars of All Time in 1996. Among her awards and recognition is a Lifetime Achievement Award from the National Academy of Television Arts and Science for 60 marvelous years of her service in the industry.
DENNIS HOLMES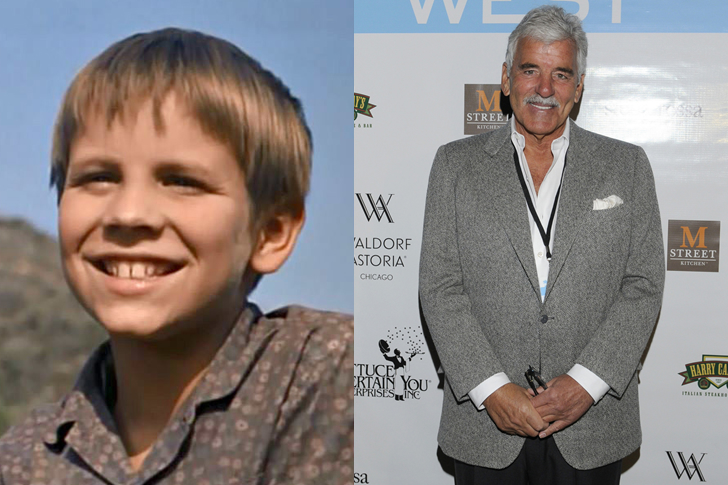 Dennis Holmes is a former child actor. He started his career very early than most of the celebrity stars on the list. He was able to have a movie credit to his name at the age of six weeks old. People in the industry knew he had the potential, but he retired too early. As an actor, he was deeply influenced by Robert Fuller.
His most memorable role was the character of Mike Williams in the television series, Laramie, which was best known by the public for this role as Mike Williams on Laramie. Then in 1964, he retired from the industry. In total, he only stayed for 14 years in the industry. There was little to no information at all was heard about Holmes since his retirement. However, no financial issues were tied to his name, so it just meant he has his money management under control.
RICHARD KEITH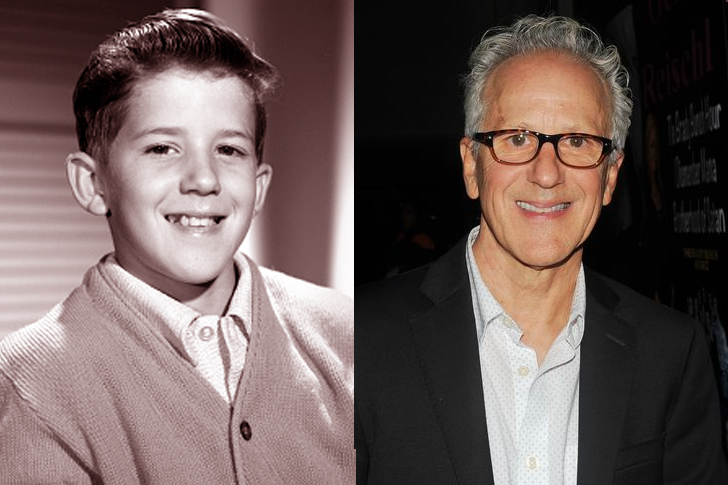 Richard Keith is an actor and musician back in the '50s and '60s. It was in his stint in the hit sitcoms, I Love Lucy and The Lucy-Desi Comedy Hour, that Richard's talent for playing drums was noticed. He is the last living regular actor in "I Love Lucy". Keith Thibodeaux is an American former child actor and musician with a net worth of US$1 million.
In numerous occasions, he also appeared on The Andy Griffith Show that aired from 1962 to 1966. Unfortunately, things went sour a few years later for the actor. Not long after, the opportunity opened up for him to join the rock group, called David and the Giants, but due to personal reasons, he, eventually, had to leave the group. Give him some credit, though, for bouncing back through from all the troubles.
JOSEPH AND MICHAEL MAYER
The twin brother child actors Joseph A and Michael Mayer were born and raised in Los Angeles. The twin is the son of Max and Eva June Mayer. Their mother, Eva, played an additional role in the "Homecoming" episode of "I Love Lucy" which premiered on November 7, 1955. Joseph and Michael Mayer were the twin brothers featured in the famous '50s show, I Love Lucy, They portrayed Little Ricky as a toddler in Season 3-5 of the show. Joseph, however, retired early to focus more on his education and missionary work.
Michael, on the other hand, continued with acting stints for smaller films, including the 1980s action movie Kill and Kill Again. Both actors are not engaged in any Hollywood project, but they are both busy in their personal lives. However, reports suggest that Michael is a degree holder of education and currently works as a teacher, while there is no recent information available for Joseph.
ALAIN DELON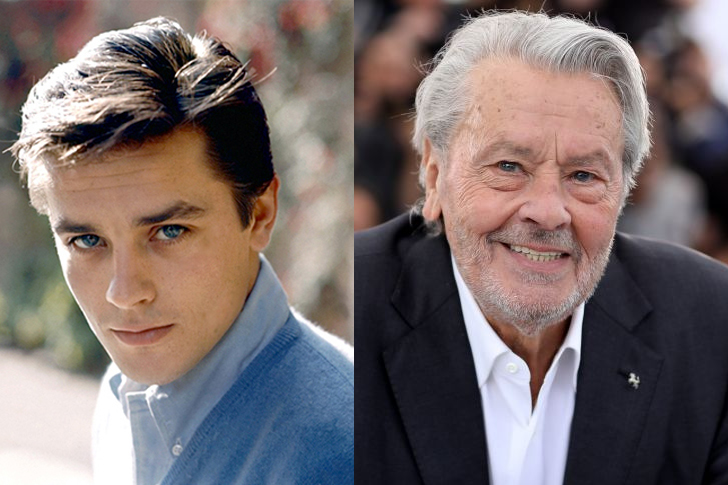 Alain Delon is a French actor and businessman. He is also known as Europe's most prominent actor from the '60s. He became an international sensation for his performance as Tom Ripley in the hit 1960s film, Plein Soleil, which was also shown in the U.S. It was then followed by his title role in Rocco and His Brothers.
A good chunk of credit for his success goes to Delon's team up with the great directors such as Luchino Visconti and Louis Malle, who lead him professionally to succeed in his career. The actor is not only well-respected in his career but also proved to be good in investments and money management skills in fashion, clothing, and even in the tobacco industry. With all the business ventures under his name, he'd still have more going even as a retired French actor.
TED LANGE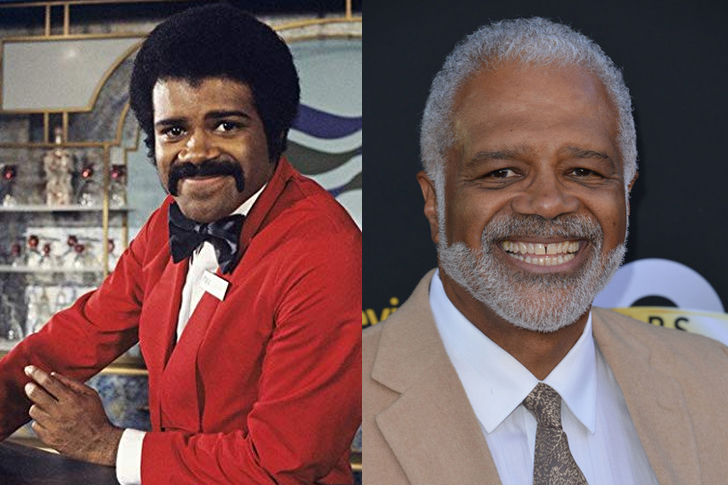 Ted Lange is an actor, director, and screenwriter, who was best known for his bartender role in the 1970s hit TV series, Love Boat. His prominence as a star started in his portrayal of Isaac Washington in the show and is probably his most notable character throughout his career. There was also a time when he focused more as a director and screenwriter, which earned him a total of 17 stage directing credits, including for his works on George Washington's Boy and the classic comic play, Lemon Meringue Facade.
He was also fortunate to be given a chance to direct a few episodes of Love Boat in the '70s. This favorite bartender was last seen on screen in an episode of Maron in 2014, and for his most recent directing project, he directed two episodes of The First Family in 2012. Ted Lange has a net worth of $4 million.
ROBERT CONRAD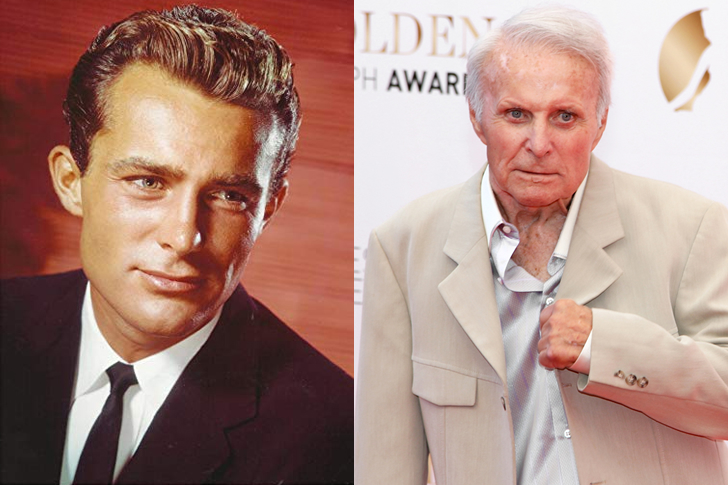 Robert Conrad is a premier actor, singer, and stuntman from the '60s. He has a net worth of $10 million dollars at the time of his period. Exceptional athletic skills make him more popular in television series. Doing his own stunts is his mark. He is known for his Secret Service agent role as James T. West in the popular TV series, The Wild Wild West.
The Actor is also known for his notable role as Pappy Boyington in the TV series, Baa Baa Black Sheep, and his special participation in the 1966 TV series, Mission: Impossible. In addition to acting, he also recorded several songs in the '60s. All went well for Conrad until his car accident in 2003, resulting in partial paralysis. Good thing he had medical insurance coverage and was able to recover from the incident in no time.
SAM ELLIOTT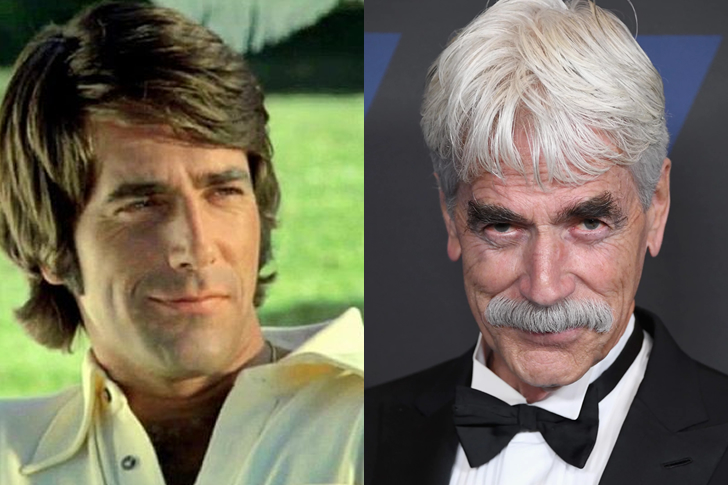 Sam Elliot is an actor with physical features that easily and naturally land him in cowboy and rancher roles in Hollywood. Sam Elliott has an estimated net worth of $10 million. His career in acting started in The Way West as Butch Cassidy, the Sundance Kid, and a guest appearance in Gunsmoke. But his break came in 1976 in a TV drama, Lifeguard.
Elliot's accolades include nominations in Academy Award, Golden Globe Award, Primetime Emmy Award, and Best Supporting Actor Award from the National Board of Review. There has been a reappearance of Elliot in the industry for the last couple of years. The studios sure thought of him as a good investment. So did us and all the Awards association! Ross and Elliott live on a seaside ranch in Malibu, which they bought in the 1970s. Elliott also maintains a property in the Willamette Valley in Oregon.
DON MCLEAN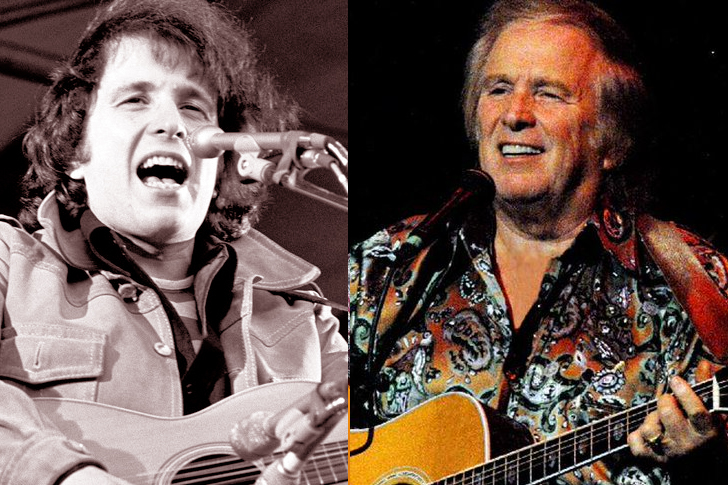 Donald McLean is an American singer and lyricist who is best known for his 1971 hit "American Pie". In 2004, he was inducted into the Songwriters Hall of Fame. In January 2018, BMI proved that "American Pie" and "Vincent" reached 5 million and 3 million views respectively. Don McLean is a well-recognized folk-rock singer and songwriter from the '70s until early 2000.
He has produced multiple hit songs, including the 1971 hit song, American Pie and Vincent. His songs were known to portray in-depth stories about life like this famous line in his song, "the day the music died," which was inspired by a loss of a number of well-known musicians in the late '50s. Other known artists performed some of his songs, like Elvis Presley, Perry Como, Helen Reddy, Madonna, and others. In 2016, his lawyer helped him get out of divorce.
LEE MAJORS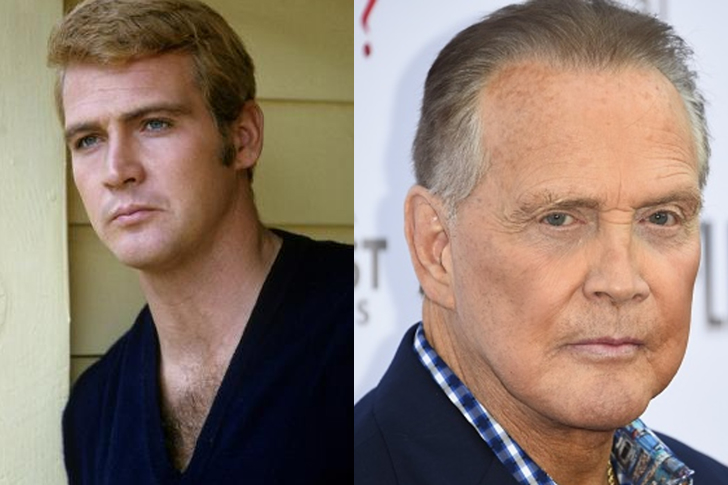 Lee Majors is a film, television, and voice actor. He has a net worth of $15 million dollars. He got his big break, after having smaller roles, when he was chosen among 400 actors to play as Heath Barkley in the 1960s western drama series, The Big Valley. It was followed by another significant role as Colonel Steve Austin in the sci-fi action series The Six Million Dollar Man and his role in the 1981 action show The Fall Guy.
However, unlike his successful professional acting career, his marriage life went downhill, and he had to hire lawyers to fix his divorce and go through the same proceedings three times. The first one was in 1964, then again in 1982 and his last in 1994. He and his wife Faith now have houses in the Houston area and Los Angeles. He was previously married to Karen Velez, Farrah Fawcett and Thelma Kathleen Robinson.
LORETTA LYNN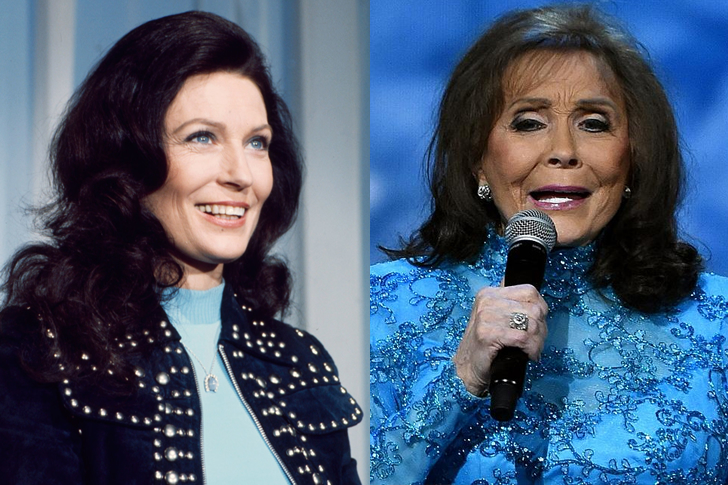 Loretta Lynn is a singer and songwriter of country music for almost sixty years now. Loretta Lynn has released multiple gold records. Lynn's pioneering role in the field of country music has won numerous awards and other honors. She has been nominated for 18 Grammy Awards and has been nominated 3 times. Yes, until now, she continues to release albums and appear on tours.
Over the years of her successful singing career, we see her getting multiple gold credits even for her past albums. Her hit songs, You Ain't Woman Enough (To Take My Man), Don't Come Home A' Drinkin' (With Lovin' on Your Mind) and Coal Miner's Daughter, all made it to the top of the charts. Though there have been reports about her health recently, she won't cease to become the legend that she already is. Just last year, she was named Artist of Artists of a Lifetime by CMT.
QUINCY JONES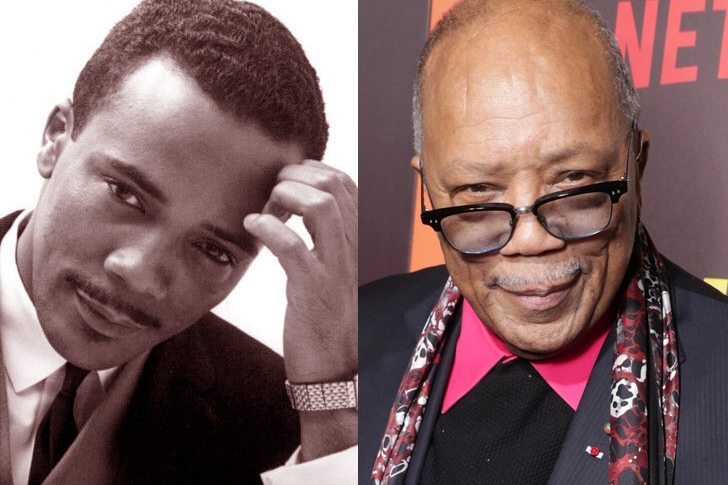 Quincy Jones is an award-winning singer and songwriter in his time. Although in the topics about legends, awards, and nominations, his name tends to be overlooked by many people, this singer had 80 Grammy Award nominations and brought home 28! Jones was known for his jazz arranger and conductor in the 1950s and then began to work on pop music and film scoring. In 1971, he became the first African-American to become the music director and conductor of the Oscars.
In 1995, he was the first African-American to receive the Oscar King Shanshot Humanitarian Award. He was named one of the most influential jazz musicians of the 20th century by Time magazine. That is the most an artist got even at this time. The younger generation has to give this iconic artist credit for his achievements in the mainstream music industry. We recently saw him in a 2018 documentary about his life, showing not only the life he had during his prime years but also how he continues to rise above his medical issues in the last couple of years.
ROBERT FULLER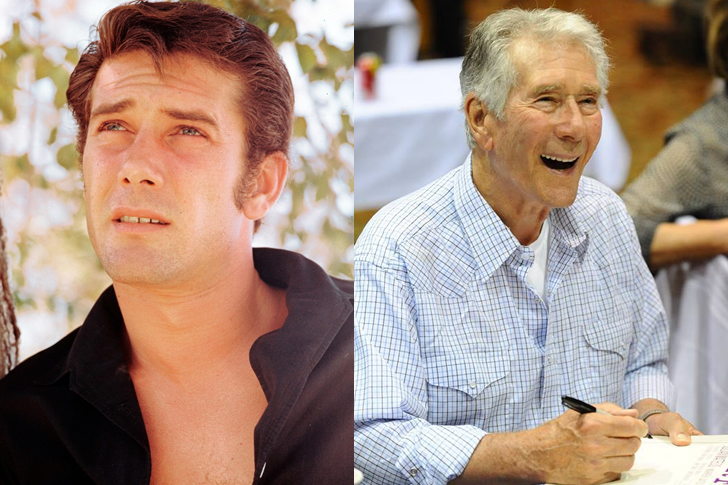 Robert Fuller is a retired American actor turned horse rancher. It was in the early 2000s when he announced his retirement from the industry where, as an actor, he was given many movie and television credits for his name. His most memorable roles were from the film, Laramie and Wagon Train. In 1970, he also starred as Dr. Kelly Brackett in the medical drama Emergency, which makes his name overlooked by many people.
He has a net worth of $5 million dollars. Not long after his retirement, he found how he is passionate about horses, hence the shift in his career as a horse rancher. Just like his former career, he also made a name in this new industry to be the go-to guy of horse enthusiasts for a quality steed. Robert Fuller is also an accomplished singer, which also makes him gain a lot of fans, including his wife.
MICHAEL YORK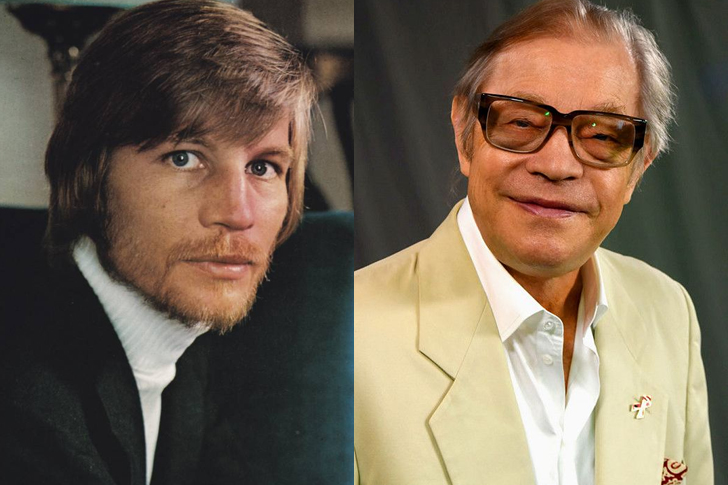 Michael York is an English actor who, over the course of his career, accumulated 70 movie credits for his name. Included in his string of achievements were his notable roles in the 1968 film Romeo and Juliet, Cabaret in 1972, The Three Musketeers, and Austin Powers. Also, he earned two Emmy Award nominations for the Afterschool Special: Are You My Mother? Though he was very popular in films, he also did a lot of TV appearances and other shows.
In 2013, though, he shocked the media after announcing that he was fighting against a rare disease, called amyloidosis. But with the proper treatment afforded by his insurance, maintaining a good body, and a healthy lifestyle, he was able to bounce back and keep things running. He has a net worth of $12 million dollars. His wife, Pat, is an American photographer.
KIRK DOUGLAS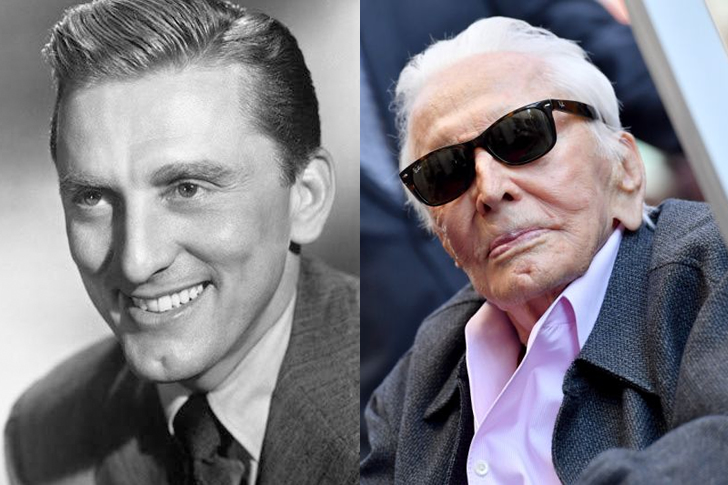 Kirk Douglas is one of the Hollywood legends. He has been in the industry for decades and one of the surviving stars in the Hollywood Golden Age era. Not only that Douglas is an excellent actor, but he also excels as an author and filmmaker. Douglas starred in successful films such as Spartacus, Ace in the Hole, and Champion. With all of his achievements, he received dozens of awards and nominations.
At 102 years old, Douglas proved that he is also great with money management and investment planning as he has a net worth of $60 million. As an actor and philanthropist, Douglas has been nominated for three Academy Awards, one Academy Award for Lifetime Achievement and the Presidential Medal of Freedom. As a writer, he wrote ten novels and memoirs. He is a centenarian and one of the last surviving stars of the golden age of the film industry.
ANN-MARGRET OLSSON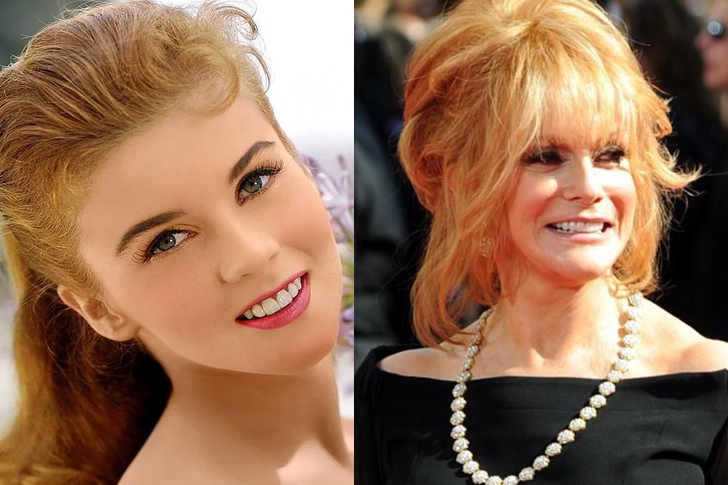 Ann-Margret Olsson is a popular actress, singer, and dancer. Her journey started in the '60s when she was able to get roles in various shows such as Bye Bye Birdie, Viva Las Vegas, and The Cincinnati Kid. Many have predicted how her career may not work out after her stints in the '60s movies. However, she proved them otherwise. She had more frequent TV appearances and multiple movie credits that included the 1975 film, Tommy.
Healthwise, and at the age of 78, she proved to still look fit and healthy for another 2018 film, Papa, and another upcoming comedy film! Since 1961, she has been engaged in singing and acting for 5 years. Initially, she was hailed as the female version of Elvis Presley. Her voice was dark and lively. She achieved minor success in 1961, and won a record album in 1964, and achieved a high score for disco in 1979. She recorded the critically acclaimed gospel album in 2001 and the Christmas song album in 2004.
PETER WELLER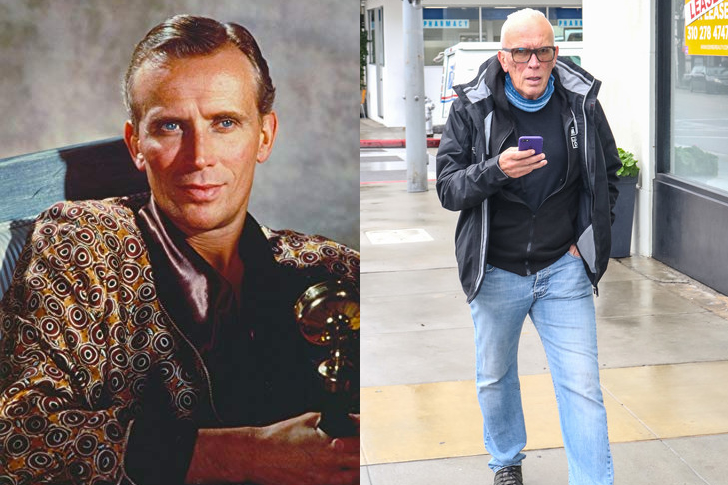 Peter Weller is a respectable actor, director, and history instructor. In his career as an actor, he has made a name both on-screen and on-stage and appeared in more than 70 films and TV series including Robocop in 1987 and its sequel Robocop II in 1990. Aside from his acting career, he was also able to direct a few episodes of Homicide: Life on the Street, the detective drama-comedy series Monk, and Sons of Anarchy.
After his acting career, he aimed to get a Master's degree in Roman and Renaissance Art at Syracuse University, where he now works part-time as an ancient history instructor. In addition to being nominated for the Saturn Award for his RoboCop role, Weller was nominated for an Oscar for his short story partner in 1993 and played an important role in it.
GARY BURGHOFF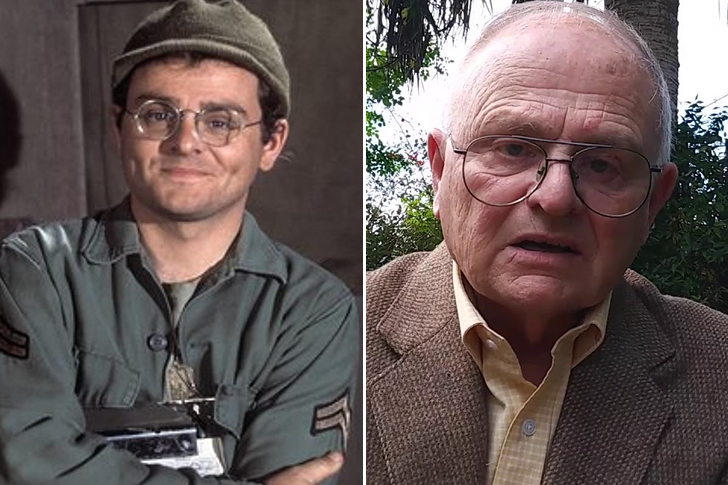 Gary Burghoff is a talented screen and stage actor whose performance in the 1977 hit show M*A*S*H as Corporal Walter Eugene "Radar" O'Reilly was widely recognized. It was also the reason behind his nomination for six Emmy Awards, of which he won one gold trophy. His shot to fame started from his portrayal of Charlie Brown in the 1967 Off-Broadway musical, You're a Good Man, Charlie Brown.
Gary Rich Burghoff played Charlie Brown in the 1967 Broadway musical "You Are a Good Man", Charlie Brown and the role Walter You in the movie MASH Corporal Kim Larkin O'Reilly is well-known as well as TV series. No matter his talent, though, and even if he didn't have much of movie and TV credits, he didn't feel interested in pursuing fame and wealth more than his time with his family. And so since his retirement, we only saw him in few projects over the years.
JANE FONDA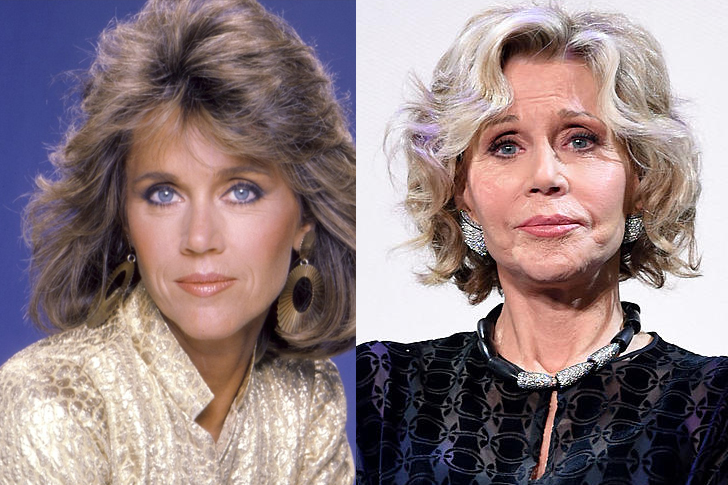 Jane Fonda is a talented actress and producer known for her aura of being young and beautiful. She has received various honors, including two Oscars, two BAFTA awards, seven Golden Globe Awards, one Primetime Emmy Award, AFI Lifetime Achievement Award, Honorary Golden Lion and a star on the Hollywood Walk of Fame. She is currently in her early 80s, but her looks suggest that she is only in her 40s. But it's not only her looks that she has to take credit for because she also got a talent to show.
In her career as an actress, she has received numerous awards, including two Academy Awards, a pair of BAFTA Awards, a Golden Globe, and an AFI Life Achievement Award. She also helped produce successful films during the '60s through the '70s. Her recent projects, though, involve advocacies that are worth fighting for. She is one of those in the industry who are making a difference, and we have got to give her credit for that.
RAQUEL WELCH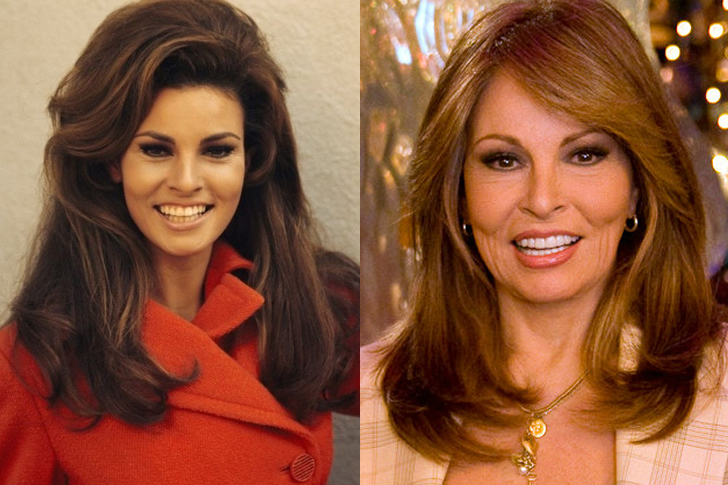 Raquel Welch is an American actress and singer who started as a young girl studying ballet and drama in Chicago. She also pursued competing in beauty pageants and won Miss Contour and Miss Photogenic. But it was only after landing the leading role in the sci-fi flick, Fantastic Voyage that she became a famous actress. Welch's unique film role made her an icon in the 1960s and 1970s because she portrayed strong female characters and broke the model of archetypal symbolism.
Therefore, part of the reason she became a star in the mid-1960s was due to the end of Hollywood's big bombshell promotion of blondes. After graduating from high school in 1958, she ended up pregnant and got married to James Welch. She then pursued a degree in college. Eventually, she got divorced and had three more failed marriages, and the latest is with Richard Palmer. There is no other news about her since then.
CINDY WILLIAMS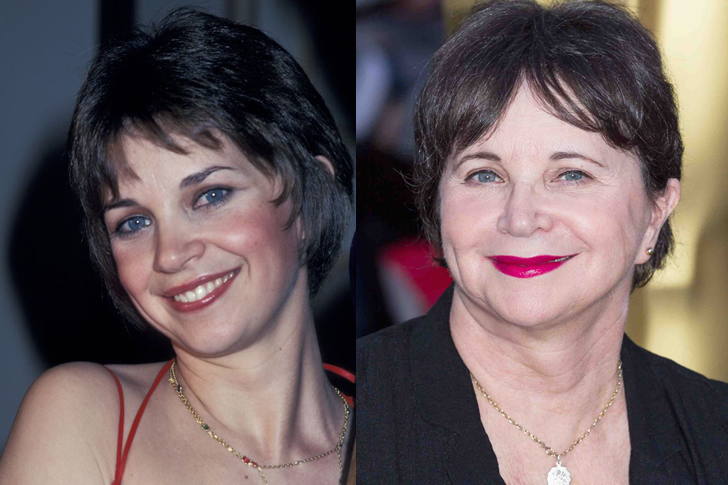 Cindy Williams is a film and television actress who started from small commercials and endorsements. She was auditioned for the role of Princess Leia Organa in "Star Wars" (1977), which went to Carrie Fisher. She is most remembered for her role as Shirley Feeney of the 70s hit sitcom, Laverne and Shirley.
Her rise to fame took off when promising projects were opened to her, such as her roles in the TV shows, Room 222 and Love, American Style, where she was able to secure her spot in the Hollywood celebrity hierarchy. All in all, with all her projects, she accumulated a net worth of $10 million under her credit report. Her most recent film is the 2018 movie Waiting in the Wings: Still Waiting. As of 2018, it has appeared in two Oscar-winning films: "American Graffiti" (1973) and "Dialogue" (1974).
DAVID CROSBY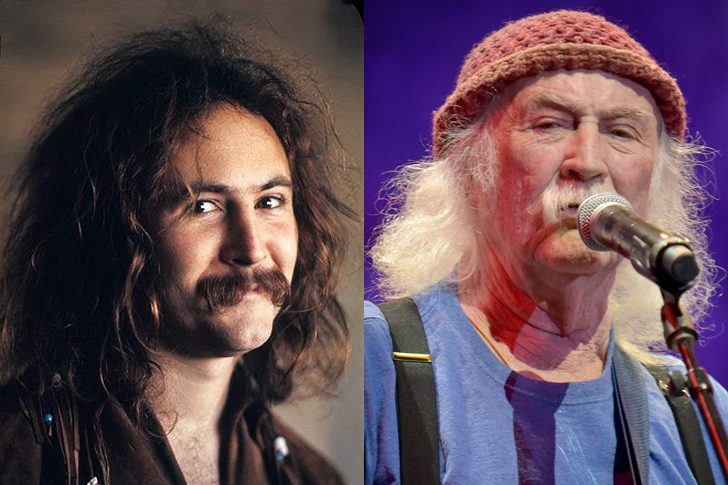 David Crosby is a respected singer, songwriter, and musician way back in the '60s. He is referred to being one of the pillars of the music industry as he founded the bands, the Byrds and Crosby, Stills & Nash. The Byrds and Crosby have sold more than 35 million albums. Crosby was twice inducted into the Rock and Roll Hall of Fame.
His initiative of collaborations with other artists was vital to these artists as he always aimed to make all of his projects with other artists a sure hit. On other news, though, this stint did not always become a smooth process. At one point, he has to get lawyers to work out some legal issues for him that came with the projects. Unfortunately, he had to endure nine months in a correctional facility.
RITA COOLIDGE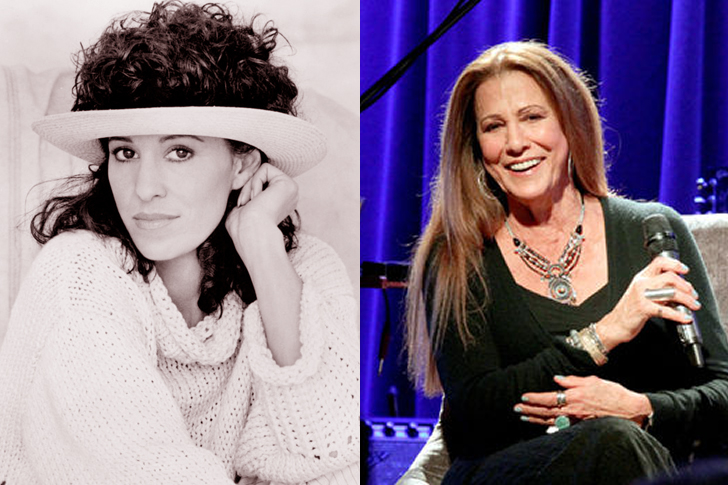 Rita Coolidge is an award-winning recording artist in the '70s and '80s. She won two Grammy Awards with husband Kris Kristofferson to show what a talent she truly is. However, they finally split. In her memoir, "Lady Delta," Coolidge described her marriage to Christopherson as turbulent due to her alcoholism and infidelity. She revealed that he was also emotionally abusive and would belittle her talent.
The singer's songs made it on the Billboard Magazine's pop, country, adult contemporary, and jazz charts. Some of her most famous songs are All-Time High, which became the OST for the 1983 James Bond film, Octopussy. Her singing career remains successful and contemporary. However, her relationship with Kris Kristofferson ended up in the hands of their lawyers and the courts after they opted for divorce in 1980. Her most recent album was released in 2018 with the title, Safe in the Arms of Time, and well, indeed!
WILLIAM SHATNER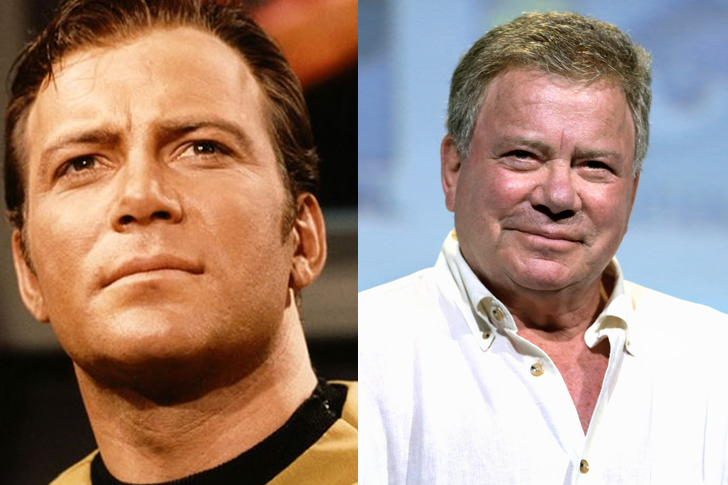 William Shatner is an iconic Canadian actor, singer, director, producer, and writer. This man got it all in this industry! His iconic stat, however, was earned when he got the role of Captain James T. Kirk for the most popular sci-fi shows back in the days, Star Trek. He was also apt to work behind the scenes and cameras as a director and producer. The not-so-surprising feat is how he even has a few book credits to his name.
Of course, everything went well for this Star Trek actor until the show's cancellation in 1969, which then made it difficult for him to get roles for new projects. Eventually, he was able to bounce back from that humbling experience. Since the late 1960s, Shatner has also been engaged in music and oral recording and has released eight albums. William Shatner's net worth is estimated to be $100 million.
Lisa Bonet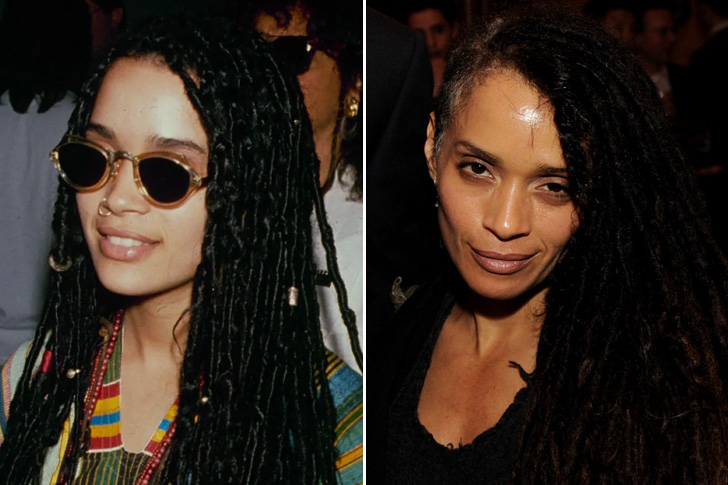 Lilakoi Moon, born Lisa Michelle Bonet, is an American actor and activist. As an actress, Bonet is known for her work with American actor and comedian Bill Cosby in two productions, A Different World and The Cosby Show. These two shows made her a popular actress. Amid her career, she met Lenny Kravitz, and they started dating, and the relationship was all over the tabloids. Their love affair did not make it to the finish line as they separated with the help of her lawyer.
Bonet faded from the high-profile stardom she had experienced. She deliberately cut back on acting to spend more time with her family. Despite the roller coaster ride that she has been through, she met Jason Momoa. They have been together for 14 years now and the couple is private when it comes to their relationship. Still, they have given us enough information over the years to put together a thorough timeline of their relationship.
Barbara Mandrell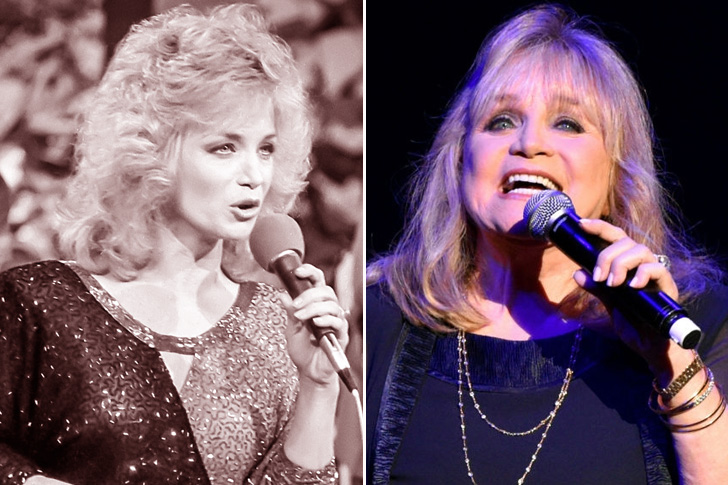 An American country musician and actress, Barbara Ann Mandrell is known for her own primetime variety TV show and a long series of country hits in the 1970s and 1980s. It helped her become one of the country's most successful female vocalists during that period. She won several awards such as seven American Music Awards, four Academy of Country Music Awards, two Grammy Awards, and four Country Music Association Awards. She was successful during her time.
When Mandrell was at the peak of her popularity, she had a major setback when she was in a significant automobile accident with two of her children. It wasn't until her autobiography was published that fans found out how her critical situation took her 18 months to recover fully. She sold her real estate investments and a lot of her personal belongings. She and her husband then moved to a small place outside Nashville, Tennessee, and lived a simple life.
Janet Jackson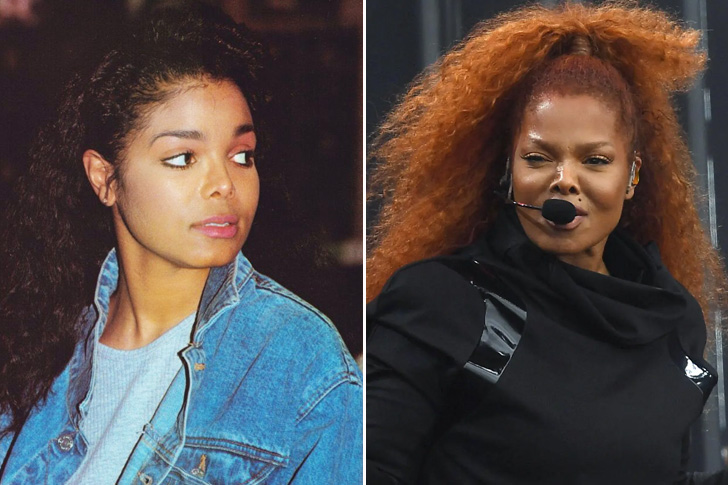 A well-known figure in popular culture noted for her sonically innovative, socially conscious, and elaborate stage shows, the singer, songwriter, actress, dancer, and record producer is no other than Janet Damita Jo Jackson. Jackson started her career with the variety television series entitled The Jacksons and appeared in other television shows such as Diff'rent Strokes, Good Times, and Fame.
Her first two record-breaking multimillion-dollar contracts are with Virgin Records, establishing her as one of the highest-paid artists in the industry. One of the world's best-selling music artists of all time, Jackson is for sure keeping her financial advisors busy in managing her finances. She continued to enjoy worldwide popularity and critical acclaim. Fans are looking forward to her Black Diamond World Tour and listen to her upcoming twelfth studio album Black Diamond. She is an icon in the music industry, and that is not debatable.
Ali MacGraw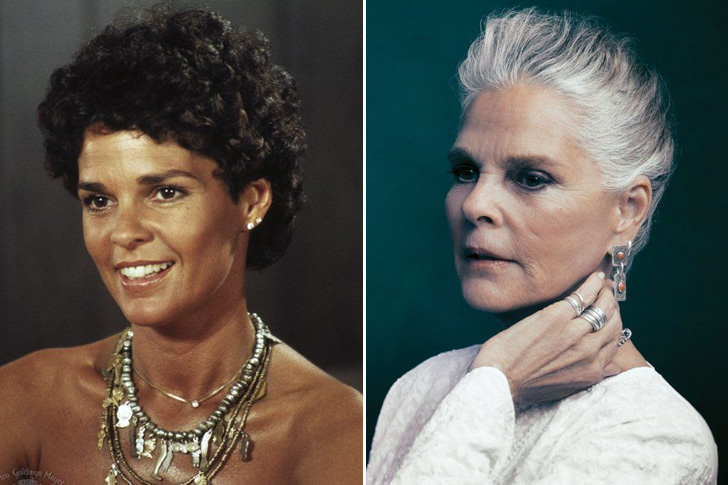 Elizabeth Alice MacGraw, popularly known as Ali MacGraw, gained attention for her role in the film Goodbye, Columbus that made her receive the Golden Globe Award for Most Promising Newcomer. MacGraw won the Golden Globe Award for Best Actress in a Motion Picture – Drama and an Academy Award for Best Actress nominee in her international profile role in the film Love Story. She starred in popular action films and was honored with a hands and footprints ceremony at Grauman's Chinese Theatre.
All these achievements and recognitions made her the top female box office star in the world. Aside from being in the spotlight, MacGraw also uses her voice as an animal welfare advocate and U.S. Ambassador for animal welfare charity. She left California for New Mexico, where she still lives, primarily given up her acting for other endeavors. She is undoubtedly enjoying her life and her investments.
Elin Nordegren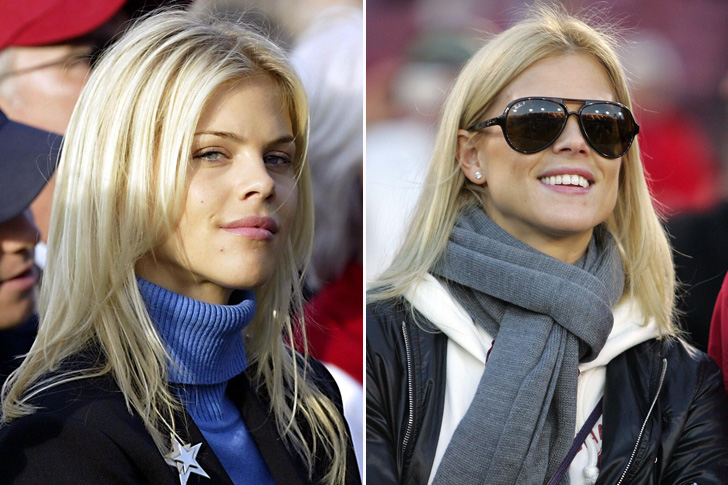 Elin Maria Pernilla Nordegren, formerly Elin Nordegren Woods, is the former wife of the professional golfer Tiger Woods. They separated, but not without making their names in the industry. Elin was a former model before she became Tiger's wife and holds a degree in psychology from Rollins College. You will never know how the separation of a parent will affect the kids, but luckily, both Tiger and Elin made it such a huge priority to protect the privacy of their kids and their interests.
Elin began dating former NFL player Jordan Cameron, with whom she had her third child in 2019. Thanks to her incredible lawyers, she reportedly received $100m from her separation and currently lives in Florida. It is excellent that Elin set aside her feelings to make sure the children have a great relationship with their father and make sure that they will have a perfect co-parenting dynamic.
Victoria Principal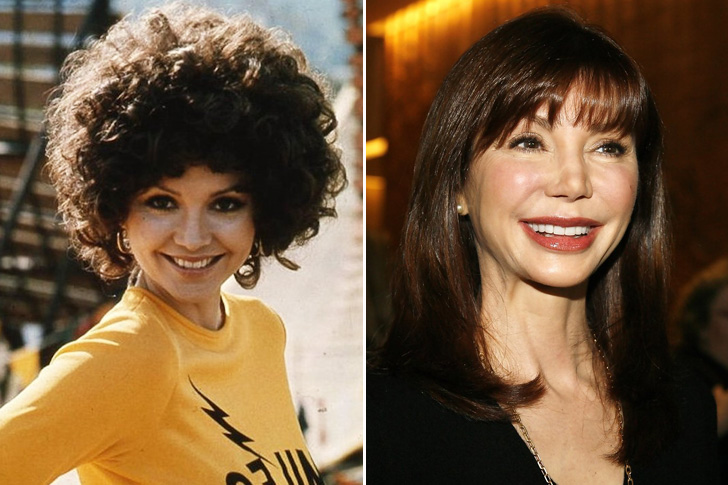 Vicki Ree Principal, popularly known as Victoria Principal, is an American actress, author, producer, and entrepreneur best known for her role as Pamela Barnes Ewing on the American primetime television soap opera series Dallas. Principal spent nine years on the long-running series and was nominated twice for the Golden Globe Award. Victoria became a best-selling author, having written three books about beauty, skincare, health, fitness, and well-being: The Body Principal, The Beauty Principal, and The Diet Principal.
Before she left the spotlight to focus on her health and wellness projects, Principal appeared in various television films she produced through her production company, Victoria Principal Production. After all her recognition and achievements in the industry, she put her investment money into a skincare company and philanthropic activities. When asked about her entrepreneurial success, she said she pursued her passion of creating products that could help many people.
Phylicia Rashad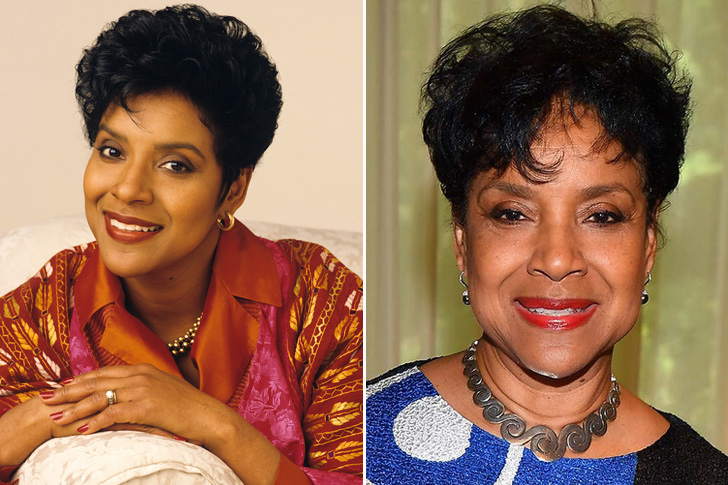 Phylicia Rashād is an actress, stage director, and singer. Rashād is known for her unforgettable and iconic portrayal as Clair Huxtable on the NBC sitcom The Cosby Show, which earned her an Emmy Award nomination. She is given credit as the first black American actress to win Best Actress in a Play in the Tony Award in the 2004 revival of A Raisin in the Sun. While most people will never forget her long stint in the hugely popular show, the actress has also proven her dramatic acting chops with a series of highly successful and well-respected roles on stage.
Rashād's other Broadway credits include Into the Woods, Gem of the Ocean, and many others. As of 2020, Phylicia Rashad is in her 70s. When many would consider retiring or at least taking a little time off, Rashad isn't showing any signs of slowing down. The actor and director seem to be busier than ever!
O.J. Simpson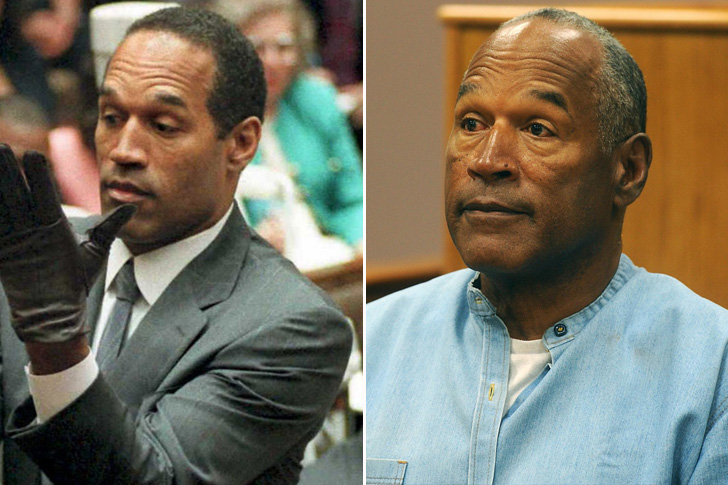 Orenthal James Simpson, popularly known as "The Juice," is a former football running back, advertising spokesman, broadcaster, and actor. Simpson played football for the USC Trojans, where he attended and won the Heisman Trophy. He played in the National Football League professionally as a running back for 11 seasons. Simpsons was the only player to ever rush for over 2,000 yards in the 14-game regular-season NFL format.
After deciding to retire from football, he started new careers in football broadcasting and acting. The decision then started issues and speculations that led him to a lawsuit. Years passed before he was released with his lawyers' help and has remained a free man since. Simpson lives mostly without the noise in Las Vegas at the age of 73. It is best to assume that every person deserves unlimited chances to recreate their life.
Bill Cosby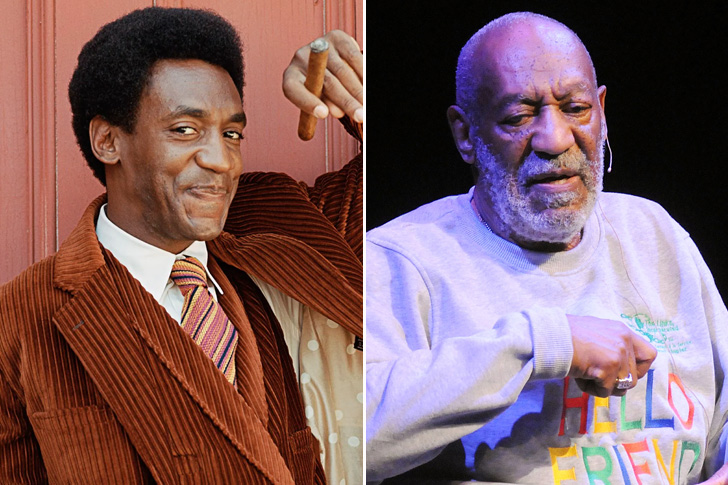 An American stand-up comedian, author, and actor who held an active career for over six decades is no other than William Henry Cosby Jr., popularly known as Bill Cosby. He studied physical education at Temple University, but left to pursue a comedy career. As a stand-up comic, he landed a starring role in the television show I Spy, followed by The Bill Cosby Show, his sitcom that ran for two seasons.
Throughout his career, Cosby starred in about half a dozen films and television appearances. Despite his success in his endeavors, personal issues and highly publicized accusations were thrown at him that led to his downfall. At the peak of the allegations, numerous organizations severed ties with Cosby. Unfortunate events were brought up, but that did not stop Cosby to go on with his life. In 2016, Cosby's attorneys reported that he is now legally blind.
Wesley Snipes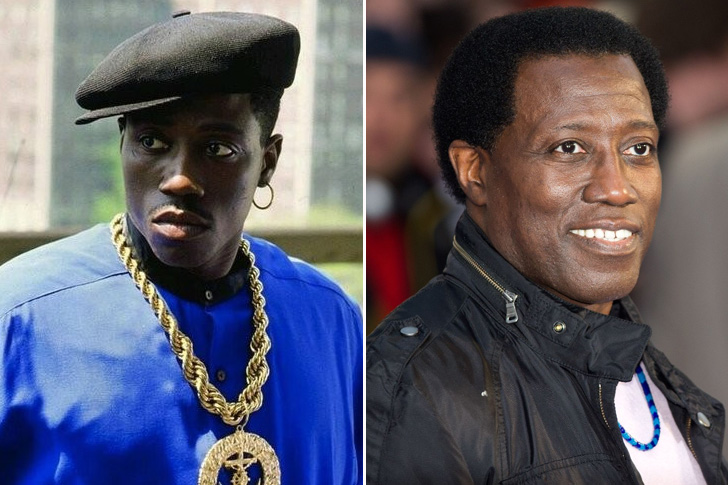 Wesley Trent Snipes is an actor, author, film producer, and martial artist. He is well-known for his roles in the films New Jack City, Passenger 57, the Blade film trilogy, and many others. Snipes was nominated as Best Supporting Male for his work for the Independent Spirit Award in the film The Waterdance and won the Volpi Cup for Best Actor for his performance in the film One Night Stand. Snipes created a production company called Amen-Ra Films and its subsidiary Black Dot Media in order to develop film and television projects.
As a famous actor, Snipes knows that home security isn't the only kind of security that celebrities need. He also created a security firm dedicated to providing VIPs with bodyguards trained in law enforcement and martial arts and called it the Royal Guard of Amen-Ra. He is known for powerful portrayals in the films that he was in and on screens, but Snipes made some headlines when he was accused of being a "bad guy" in real life. However, he claimed many accusations credited to destroy his character but considers his time as an educational and life-changing experience.
Clint Eastwood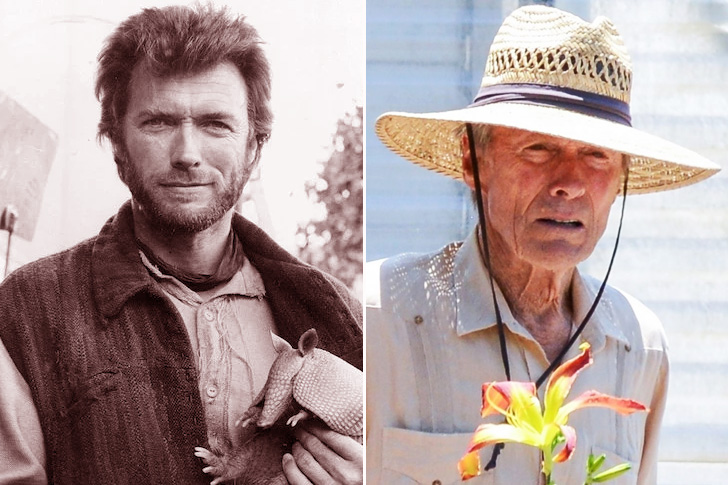 Clint Eastwood is an American actor, composer, film director, and producer who met international fame with his role as the "Man with No Name" in Sergio Leone's Dollars Trilogy and as Harry Callahan in five Dirty Harry films. The roles have made the actor an enduring cultural icon of masculinity. His recognitions and awards include four Academy Awards, an AFI Life Achievement Award, four Golden Globe Awards, and three César Awards.
Eastwood also created and directed films like the war film Letters from Iwo Jima and mystery drama Mystic River. Outside of work, Eastwood is described as a cunning manipulator of the media. His personal life remains top-secret, and he refuses to disclose his exact number of offspring. Eastwood has real estate investments in several places too. The multiple Oscar-winning actor-turned-director turned 90 last year and had no desire to retire ahead of the milestone.
Ron Howard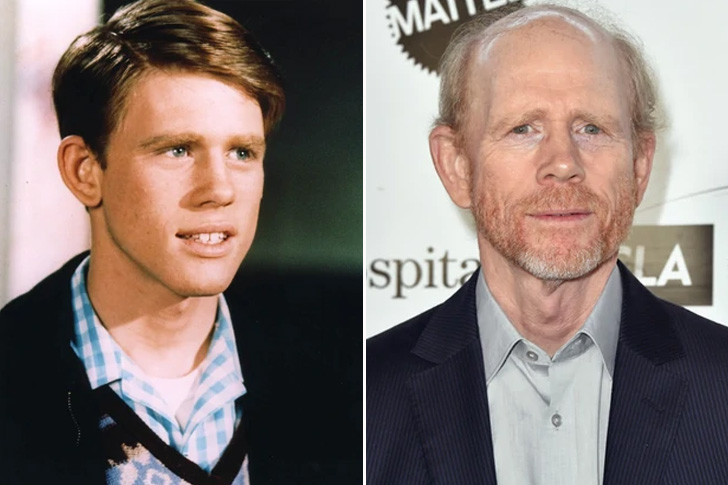 Ronald William Howard is a film director, actor, and producer. He started his career as a child actor in many television series, including an episode of The Twilight Zone. Howard gained national attention for playing Sheriff Andy Taylor's son in the sitcom The Andy Griffith Show.  During that time, he also appeared in the critically and commercially successful musical film The Music Man. He acquired the Academy Award for Best Picture and Academy Award for Best Director for A Beautiful Mind.
He was inducted into the Television Hall of Fame and the National Medal of Arts. Howard is the co-chairman of a film and television production company, namely Imagine Entertainment and Brian Grazer. He is 66 years old, enjoying his life and investments from all the films he acted and produced. He recently released his film Hillbilly Elegy on Netflix.
Diana Ross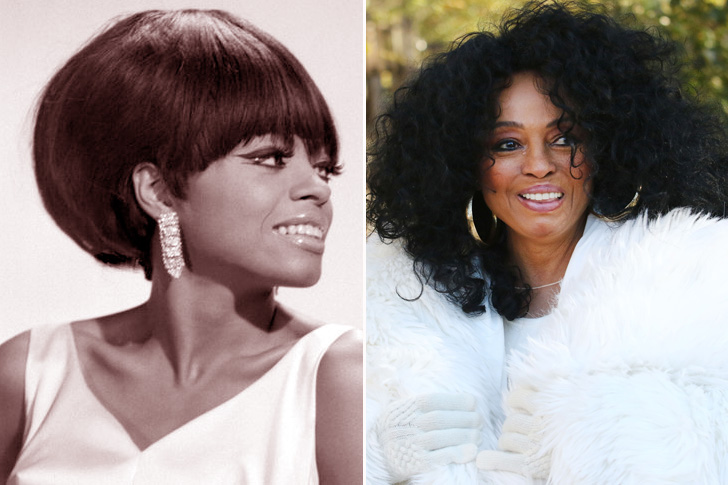 The Supremes' lead singer, who became Motown's most successful act and one of the world's best-selling girl groups of all time, Diana Ross is American singer, and actress. After her departure from the vocal group, Ross took on a highly successful, globally ground-breaking solo career in music, film, television, and stage. Ross also ventured into acting. She won a Golden Globe Award and an Academy Award nomination for her performance in the film Lady Sings the Blues.
She also appeared in two other films, Mahogany and The Wiz. Ross was named the "Female Entertainer of the Century" by Billboard and the only female artist to be on the Billboard Hot 100 as a solo artist. From all the achievements that she got from the entertainment industry, the 76-year-old woman still looks good and enjoys her time living a simple and peaceful life while allowing her investments to create money.
Jaleel White

Jaleel Ahmad White is an American actor, writer, comedian, and producer. He is known for his roles in the sitcom Family Matters and the show Grown Ups. He was also the first actor to voice the character of Sonic the Hedgehog. White's acting roles have not been restricted to sitcoms. White has lent his voice to several animated projects, including Warner Bros' film Quest for Camelot. He appeared in several films that contributed to the entertainment industry and made his financial advisors busy with the amount of money he was bringing in.
White is a thoughtful interviewer, and his conversations with his peers go deep. When asked about his popularity and how it affected his daily life, he is aware of that but quickly changes. White shared that he is not fond of leaving the house for takeout food at his age, but he is merely living the life where he does not care about the spotlight and live peacefully.
Malcolm-Jamal Warner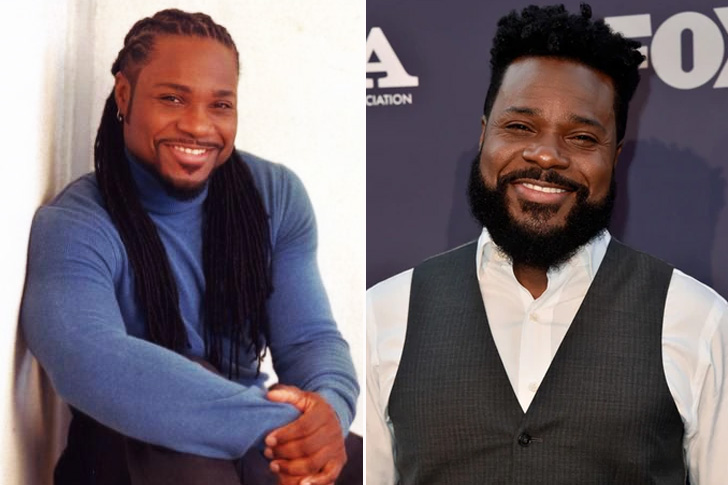 Malcolm-Jamal Warner is an American actor, musician, writer, director, and producer. He is best known for his part on the NBC sitcom The Cosby Show as Theodore Huxtable and as the character Malcolm McGee on the UPN sitcom Malcolm & Eddie. Born in Jersey City, New Jersey and named after Malcolm X and legendary jazz pianist Ahmad Jamal, Warner is also an Emmy-nominated actor and director.
With roles and appearances on many television shows and films, Warner's financial advisors are also into his finances. The likable 50-year-old is still going strong and can be seen on American Crime Story, Lethal Weapon, and House of Lies. Warner has a wife and a daughter, but he did not reveal either's name publicly, citing privacy concerns. It shows that Warner wants to live a life where he only focuses on having a simple yet meaningful and peaceful life.
Keisha Knight Pulliam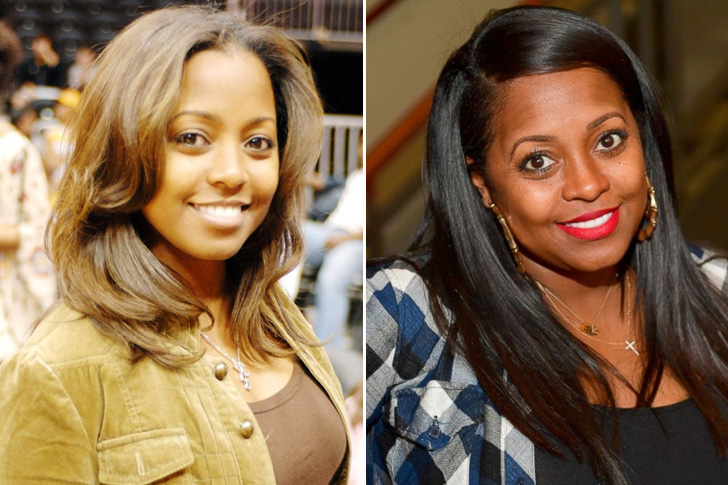 Keshia Knight Pulliam became a big name for her role as the youngest child of the Huxtable family, Rudith "Rudy" Huxtable, in the classic American sitcom The Cosby Show. To her credit, she was one of the youngest actresses ever to be nominated for an Emmy Award. The actress was only six years old when she received the Outstanding Supporting Actress nomination in Comedy Series. With her rise to popularity, Pulliam continued working on more projects on television, films, and commercials.
She did reality competitions shows like Fear Factor, The Weakest Link, and Celebrity Mole: Yucatan. A woman with many ventures, Pulliam appeared in music videos too. She still appears in the comedy sitcom show Tyler Perry's House of Payne as Miranda, a show she joined back in 2008. Pulliam is all grown up now, and just last December 2020, she announced on Instagram that she is engaged to actor Brad James.
Tempestt Bledsoe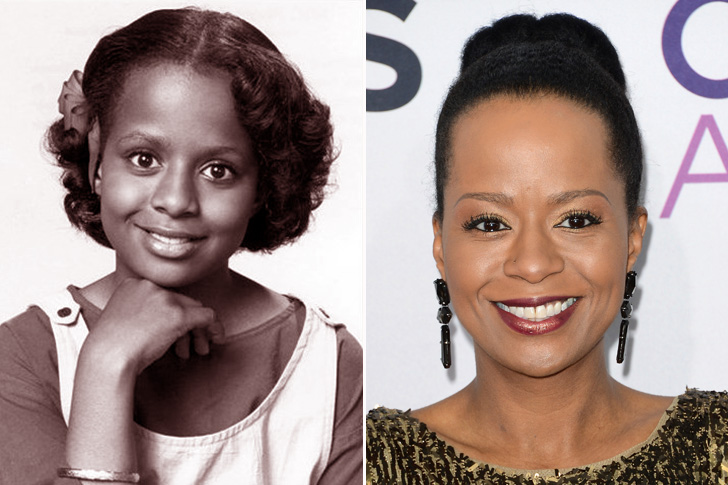 Tempestt Bledsoe played the role of the fourth child of Cliff and Clair Huxtable, Vanessa Huxtable, in the American sitcom The Cosby Show. She played the role until the show's season finale. After the show finished airing, the actress had a short-lived daytime talk show called The Tempestt Bledsoe Show, which aired from 1995 to 1996. The show was a lighter take on the other daytime talk shows airing around the same time, and it tackled issues such as relationships, family issues, and topics of the day.
Apart from acting, Bledsoe also has a degree in finance from New York University. In 2010, Bledsoe announced that she was returning to the television as the new host of Clean House, replacing Niecy Nash. She also voiced the character Sheriff Hooper in the animated film called ParaNorman in 2012. The actress appeared on many shows as a guest, and her recent appearance was in the American comedy Netflix series Family Reunion in July 2019.
Kellie Shanygne Williams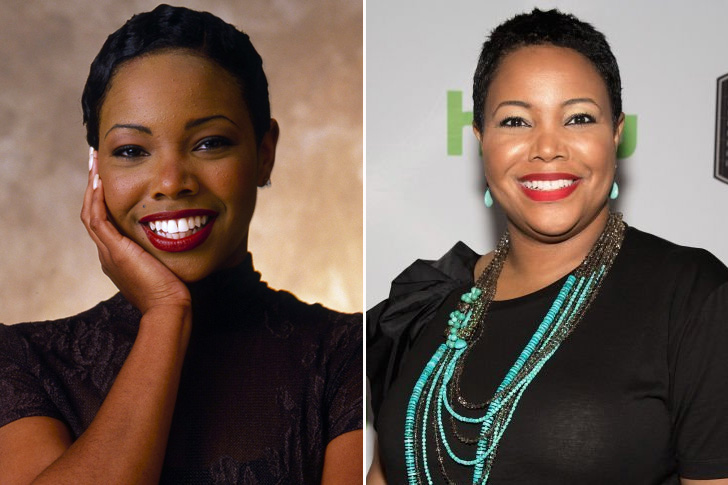 The American actress Kelly Shanygne Williams-Jackson is famous for her role as the middle-born child of Carl and Harriette Winslow on the classic television series Family Matters. Her character, Laura Lee Winslow, is most known for her relationship with another iconic name in the show, Steve Urkel. In 2007, the actress co-created a program called Kellie Williams Program, and it was said to provide Washington D.C. students in the age range of 14 to 20 a significant opportunity to produce a show that would air on Comcast Cable Local On-Demand.
She felt that it was important to make an investment in the arts. She is still working as an actress. Just last year, Williams-Jackson and Darius McCrary, her co-star from Family Matters, played as siblings once again in Christmas in Carolina. The two enjoyed the show, and Williams said that they had fun being together, whether on the movie set or just having a barbecue.
Reginald Veljohnson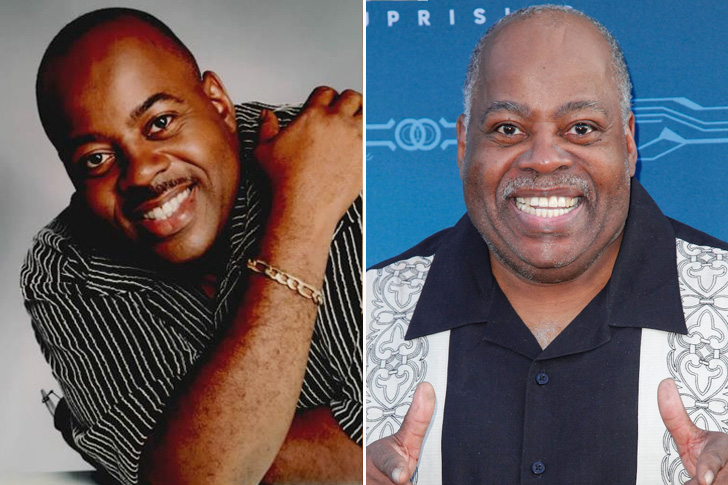 Reginald VelJohnson is an American actor who had his breakthrough role as the character Sgt. Al Powell in the 1988 film Die Hard. The classic movie was a huge box office success and spawned a sequel in which he reprised his role. VelJohnson also played the short-fused but kind and lovable Carlton "Carl" Otis Johnson in Family Matters. His character was a great police officer for the Chicago Police Department and took his job seriously.
This role became his most-known character in his career alongside Sgt. Al Powell. His biography in IMDB states he is retired, but his credits listed on the website are still extending. He was in the TV movies The Flight Before Christmas in 2015 and The Prayer Box in 2018. Just last year, he appeared in an episode in the show Station 19 and in two films called The Very Excellent Mr. Dundee and The Christmas Lottery.
Darius Mccrary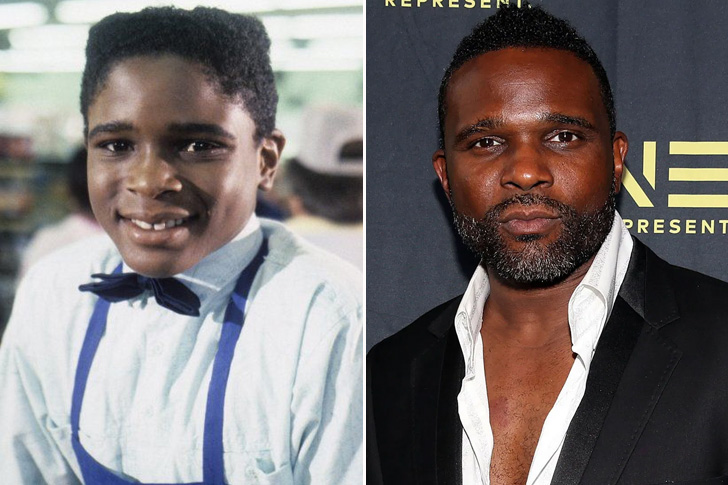 Darius McCrary is famously known for his role as the oldest child of Carl and Harriette Winslow in the show Family Matters. He started acting when he was still young and continued to have multiple roles in the following years of his career, achieving a consistent degree of success for decades. Some of the films he was part of are 15 Minutes, a movie where he starred opposite Robert DeNiro, Transformers, and Kingdom Come with Whoopi Goldberg.
The actor starred in a movie called Christmas in Carolina alongside his Family Matters co-star Kellie Shanygne Williams-Jackson. They played as siblings in the film, just like their characters were in the show. He has a recurring role in the BET musical drama television series American Soul, where he plays the Godfather of Soul, James Brown. In October 2020, McCrary signed with CGEM Talent and is now represented by Chris Giovanni.
Jo Marie Payton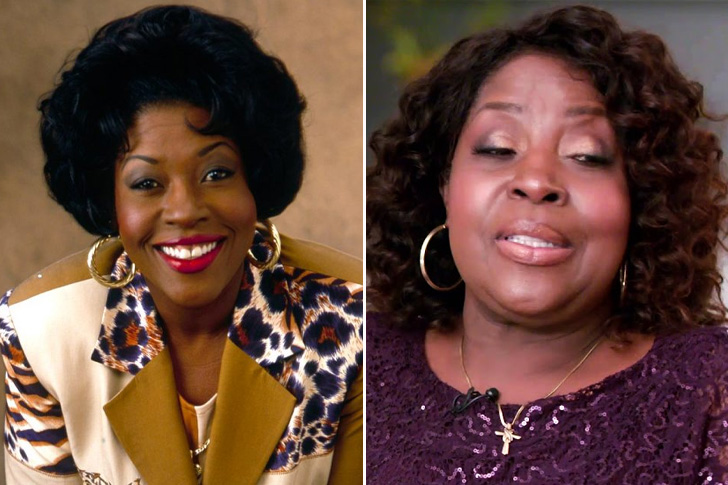 The actress born in Georgia gained her fame in the television industry when she played the role of Harriette Baines Winslow on Family Matters. In the show, she played Carl Winslow's wife, Rachel Crawford's big sister, adoptive mother of 3J, and biological mother of Eddie, Laura, and Judy. This famous character became one of the most iconic fictional mothers in sitcom history because of her high regard for being a working woman and a mother at the same time.
After leaving the show, Payton continued to work and stayed active with numerous television and film credits. One of her famous works was being the voice for Suga Mama in the animated Disney Channel show The Proud Family. In 2019, she did another voice work in the animated television series Blaze and the Monster Machines and played a judge in The Beach Bum. Last year, she appeared in a TV Movie called Christmas in Solvang. Her latest role will be in the movie Heart of a Champion.
Telma Louise Hopkins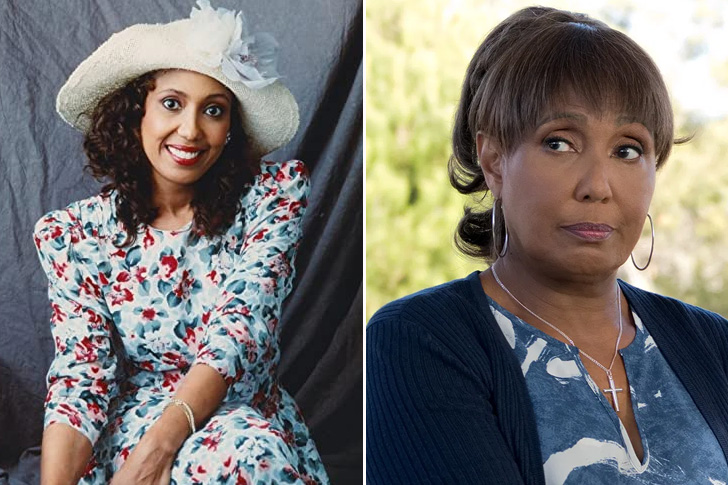 Telma Louise Hopkins is an American actress and singer who rose to prominence as a member of Tony Orland and Dawn, a 70s pop music group. During her time as a group member, they garnered several number-one hit songs. Some of their signature hits are Tie a Yellow Ribbon Round the Ole Oak Tree, Say, Has Anybody Seen My Sweet Gypsy, and He Don't Love You (Like I Love You). In her acting career, Hopkins was best known as Rachel Baines Crawford, the attractive and widowed younger sister of Harriette Baines Winslow in the classic sitcom Family Matters.
Hopkins continues to work as an actress until now. She has an impressive list of acting credits to her name. In the Netflix show Dead to Me, she appeared in 4 episodes, portraying the character Yolanda. She has recurring roles on the American comedy series Family Reunion and on the animated comedy show in Nickelodeon The Casagrandes, coincidentally playing two characters named Maybelle.
Snoop Dogg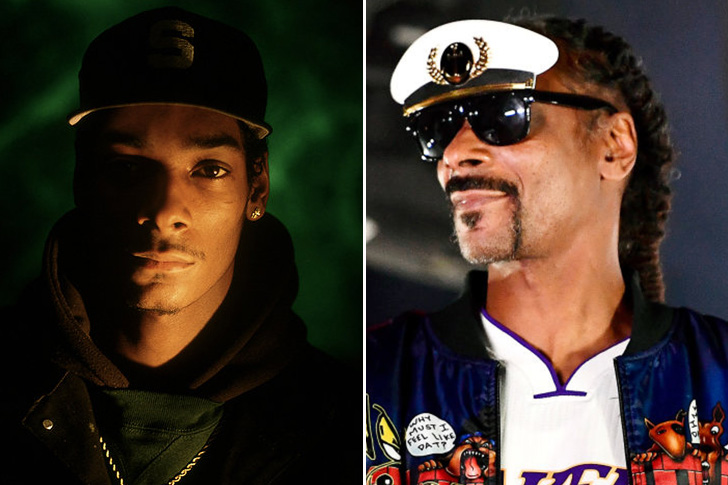 Snoop Dogg, the D-O-double G, is a famous American rapper. The rapper has sold millions of albums and singles throughout his career and he is known for his smooth and laidback rapping style. Since his debut in the 90s, the well-known rapper has not stopped releasing music. According to the Recording Industry Association of America, he has a total of seven platinum albums under his belt. Some of his famous hits are What's My Name, Gin & Juice, Holidae In, Buttons with The Pussycat Dolls, I Wanna Love You with Akon, Drop It Like It's Hot featuring Pharrell Williams, and California Gurls with Katy Perry.
Last year, Snoop Dogg announced that he would be releasing a new album called Take It From A G. Besides singing, he has appeared in multiple films and television shows. One of the most favorite things he did was his collaboration with his friend Martha Stewart where he was featured in Martha & Snoops Potluck Dinner Party. Snoop also has other investments, including a red wine blend called Snoop Cali Red and a production company called Snoopadelic Films.
Eminem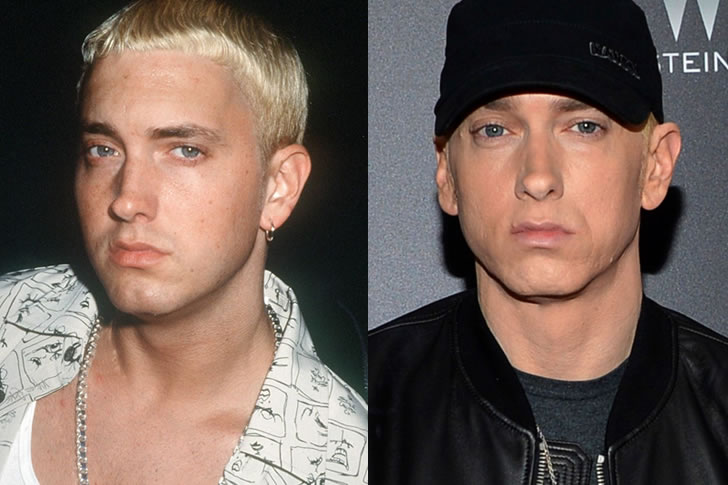 One of the most known names in the rap game across the globe, Marshal Bruce Mathers III, or as the world knows him, Eminem, has not stopped proving why he is at the top of the rapping scene. He started releasing music in the 90s and achieved mainstream popularity when he put out his album, The Slim Shady LP, in 1997. The American rapper is considered one of the best-selling musicians of all time, selling more than 220 million records.
Eminem continues to be a force in the music industry and is praised for his influence in the rap and hip-hop genre. He is credited as the only artist to have seven albums reach 1 billion streams on the world's most famous music streaming platform, Spotify. Last year, he dropped a surprise album called Music to Be Murdered By, and after more than two decades in the music industry, he still managed to debut number one on the Billboard 200.  Another surprise he did last year was his appearance in the Oscars, where he performed Lose Yourself, a song for his famous film 8 Mile.
Dr. Dre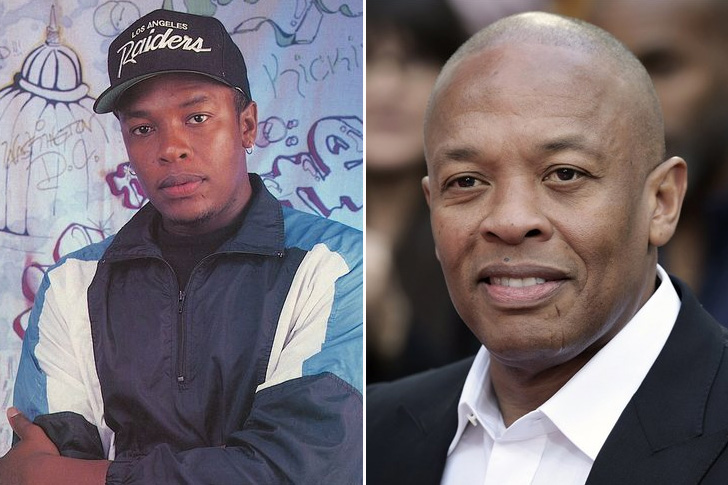 An American rapper, record producer, and record executive, Dr. Dre is considered a leading rap pioneer. His career began when he was a member of the World Class Wreckin' Cru, an electro music group. What catapulted him to the spotlight was his rap group N.W.A. Dr. Dre teamed up with other great rappers Eazy-E, Ice Cube, Yella, MC Ren, the Arabian Prince, and the D.O.C. The group was hard-hitting, and they popularized explicit lyrics in the hip hop world.
As a solo artist, he achieved many things and sold millions of records. Some of his classic songs are Let Me Ride and Nuthin' but a 'G' Thang. Dr. Dre is known for signing upcoming artists and producing their music and occasionally adding vocals. He has signed notable rappers like Eminem and 50 Cent. He is also business-savvy, as he used his investment money to put up Beats Electronics and Aftermath. He released an album in 2015 called Compton, which was inspired by the N.W.A. biographical film about N.W.A. entitled Straight Outta Compton. Last year, Detroit rapper Page Kennedy spilled that Dr. Dre's new album is finished, and the album has a track that features Eminem.
Wendy Williams
Wendy Williams is famously known for her very own television talk show, The Wendy Williams Show. Before being a staple in television, she started her career as a radio DJ and became the shock jockette. She was known for her exaggeration and melodramatic expressions during the radio shows. She's always entertaining to some degree. During her time as a radio DJ and host, she became famous because of her on-air spats with celebrities.
The notoriety she gained from the interviews became the subject of the 2006 VH1 reality television series The Wendy Williams Experience, where she continued to talk about gossip, fashion, and celebrity news. The show had callers asking Williams for advice. Her career grew and she was inducted into the National Radio Hall of Fame in 2009. Williams' latest project is the biopic and documentary movie Wendy Williams: The Movie, which will air on Lifetime on January 30, 2021.
Tom Selleck
Tom Selleck is a well-known American actor and film producer who started his acting career in 1965. After appearing in a game show called The Dating Game twice when he was a college senior, he started appearing in commercials for big products like Pepsi Cola. Selleck's most famous role on television is his work as Thomas Magnum in the television series Magnum P.I. that aired from 1980 to 1988. People tuned in to watch how Selleck acted his character's excellent detective skills. His mustache in the show became a signature look and one of his most recognizable features.
To his credit, the seasoned actor still appears on television shows and films and even has a leading role on the show Blue Bloods as NYPD Police Commissioner Frank Reagan. However, he has preferred to live far away from the limelight. In a recent interview with People magazine, he said that what kept him sane from being an actor and the longevity of his career was his 65-acre ranch in Ventura, California. He balances his acting career with working on his home.
Richard Gere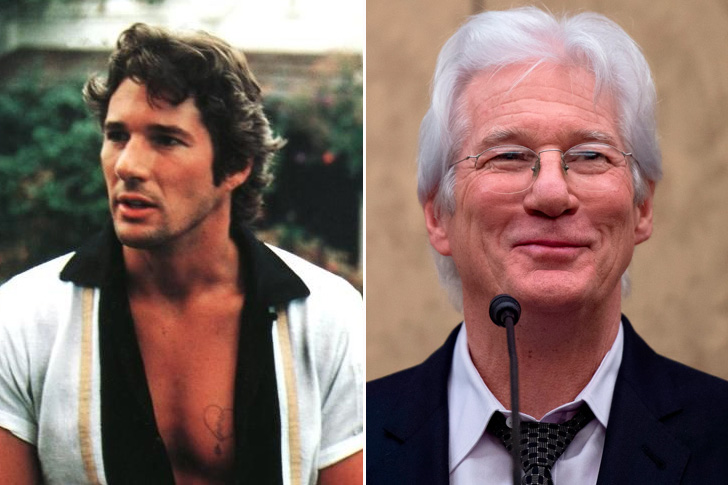 Famously known for his roles in two classic films American Gigolo and Pretty Woman, no one can forget who Richard Gere is. The former established the actor as a leading man and a sex symbol. People magazine honored him as "Sexiest Man Alive" in 1999. Fun fact: Gere went to University of Massachusetts Amherst to study philosophy, but he didn't finish his degree and dropped out after two years. Gere has worked on television, film, and even on stage. Some of his notable performances were in the original London stage version of Grease in 1973 and his performance as a gay Holocaust victim in the 1979 Broadway production of Bent.
The latter earned him a Theatre World Award. The actor has garnered many awards, including Academy Awards and Golden Globe Awards, among others. He received a Golden Globe Award and a Screen Actors Guild Award as part of the cast in the musical film Chicago. The actor continues to work and starred in two small budget films, Norman and The Dinner, in 2017. His first major television role was in 2019 in a BBC television series called MotherFatherSon. Last year, Gere and his wife Alejandra Silva recently welcomed their second child.
Chuck Norris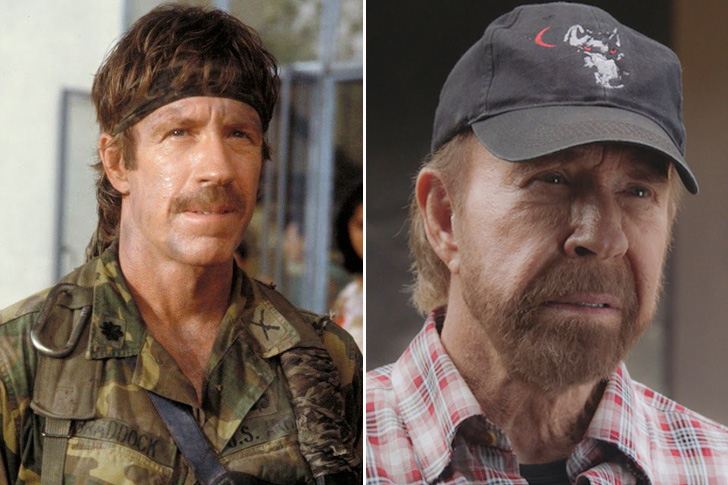 Chuck Norris has worked as an actor since the 60s, and is well-known for using his martial arts skills in his acting career. Way of the Dragon was his breakthrough film as he played the nemesis of Bruce Lee's character. In the last few years, Norris became a popular meme for being an incredible fighter in the film and in real life. While he was serving in the U.S. Air Force, he started learning martial arts, and he now holds a black belt in Tang Soo Do, Judo, and Brazilian Jiu-Jitsu, the highest credit you can earn in martial arts.
After his breakthrough, he continued booking roles and became an action film and television star. One of his signature films is Walker, Texas Ranger where he played the character of Sergeant Cordell Walker. The show lasted for eight seasons because of its popularity. Norris has officially retired from acting, and the last Hollywood film he was in the 2012 movie Expendables 2 with Sylvester Stallone. Shockingly, he made a guest appearance last year in the show Hawaii Five-O.
Priscilla Presley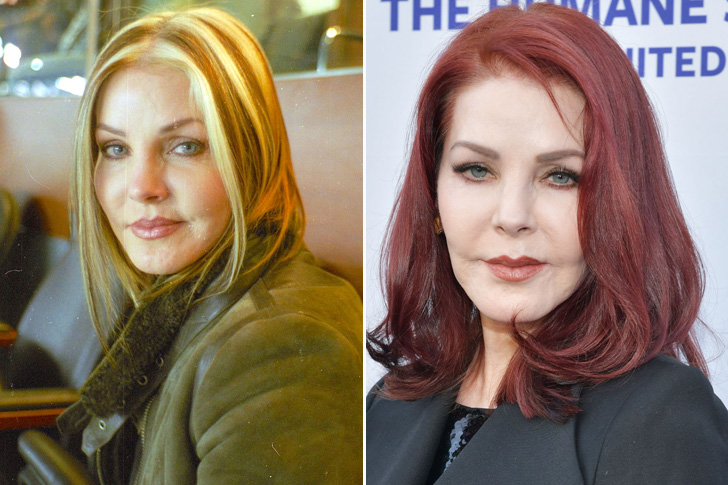 Priscilla Presley, an American actress and businesswoman, came into the limelight when she married the King of Rock and Roll, Elvis Presley. Her television career started in 1980 as a co-host of Those Amazing Animals. Her first professional acting career was on an episode in the second season of The Fall Guy in 1983. She then played a role in the television film Love is Forever and was praised by most of the cast and crew for her performance. In the soap opera Dallas, Presley became the third actress to play the role of Jenna and was the one who played the character the longest.
In movies, her most known work is her role as Jane Spencer in the The Naked Gun film series. Apart from acting, she served as chairwoman of the company, Elvis Presley Enterprises (EPE), which transformed her husband's mansion, Graceland, into one of the most sought-out tourist attractions in the United States of America. She must have installed a state-of-the-art home security system in Graceland with the amount of visitors it attracts every year! Last year, Presley left her mansion in Beverly Hills, a home she had had for 45 years.
Halle Berry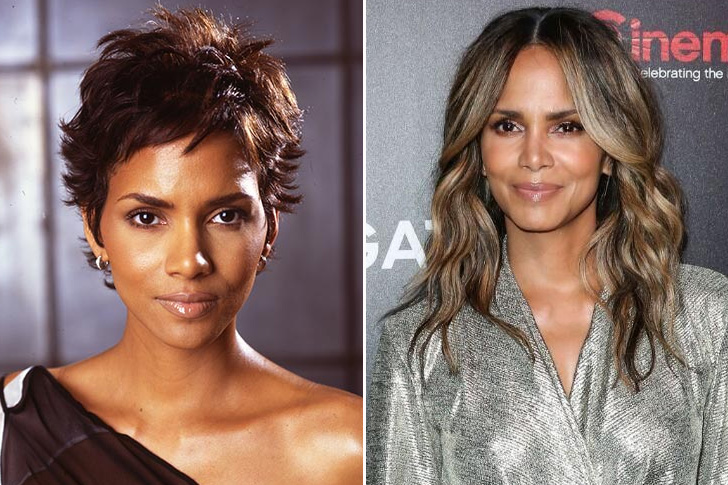 Oscar-award winner Halle Berry has proven over the years that her on-screen talent and poise are emblematic of her star power. From her first appearance on the TV series Living Dolls, the 54-year-old actress is a straight-up legend with an accumulated wealth net worth between $70 million and $80 million from her roles and investments. She stepped away from the spotlight after her last movie in 2017 to focus on being a single mother to 12-year-old daughter Nahla with ex Gabriel Aubry, as well as 7-year-old son Maceo with former husband Olivier Martinez.
The brunette beauty hit the big screen again in 2019 when she appeared as Sofia Al-Azwar in the third chapter of John Wick – Parabellum. Her renaissance continued when her directorial debut movie Bruised premiered at the Toronto International Film Festival in 2020. After taking a hiatus from dating, Berry set the internet ablaze after teasing out a new relationship on social media. In September, Halle announced her romance with musician Van Hunt.
Heather Locklear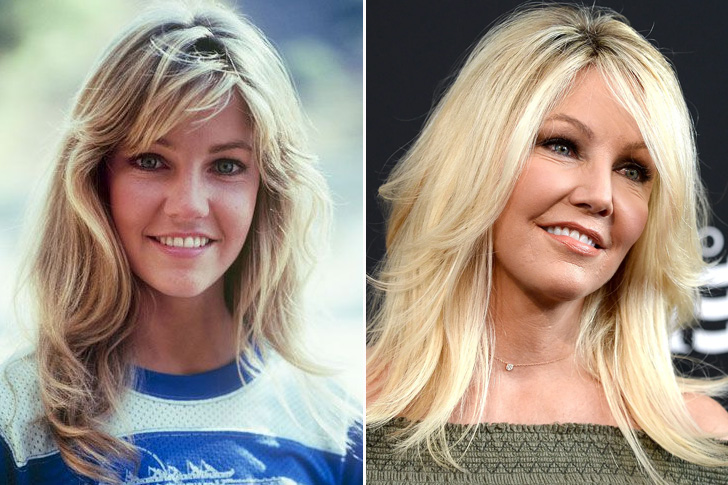 One of the biggest names to come out of Melrose Place was Heather Locklear. While trying to earn her degree in psychology in 1979, Locklear started her modeling jobs for companies like Pepsi and Polaroid. Having tasted the bright lights of Hollywood, she caught the attention of legendary director Aaron Spelling. Locklear took the springboard when she starred in two of his shows: Dynasty and TJ Hooker.
Despite her failed forays into the movie world, her iconic status as a TV star was further cemented when she took the role of Amanda Woodward in Melrose Place. After the series ended, she appeared in Spin City along with Michael J. Fox. She last appeared on our screens in 2017, guest-starring in an episode of Fresh Off the Boat. Locklear announced her engagement to long-time boyfriend and former motocross racer Chris Heisser in April 2020.
Ursula Andress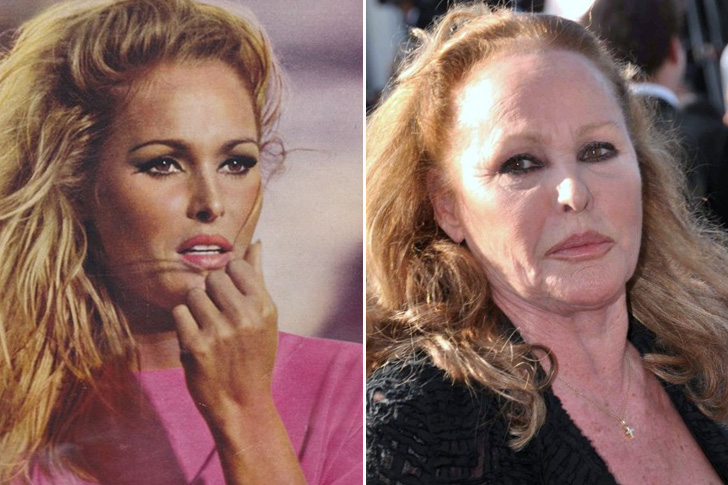 Who would forget the original Bond Girl, Ursula Andress? Known for her role as Honey Ryder in the first-ever James Bond movie, Dr. No, the Swiss actress quickly emerged to become a massive star. Her iconic scene launched a lucrative career and Andress was provided the freedom to choose her future roles. Andress was quickly placed in a string of remarkable 1960's films like 4 for Texas (1963) and Fun in Acapulco (1963) opposite Frank Sinatra and Elvis Presley, respectively.
By the end of the decade, her acting appearances became occasional. Her last credited role was Madonna in the 2005 Swiss movie, Die Vodelpredict (The Bird Preachers). She was diagnosed with osteoporosis in 2002, which took an enormous toll on her bones. She now shares her time between her relatives in Switzerland, her friends in Virginia and Spain, and her investment properties in Rome and L.A.
Cher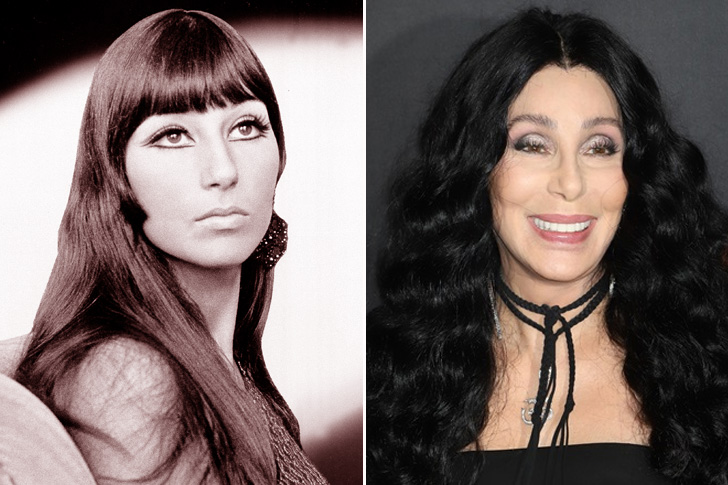 Born Cherilyn Sarkisian, the iconic Cher has been in the business for six decades. At a very young age, Cher took Hollywood by storm as a performing partner to her boyfriend Sonny, singing their hit I Got You, Babe. In the 1970s, she became a television star for three years with her CBS shows The Sonny & Cher Comedy Hour and Cher. The Goddess of Pop started her solo career soon after her marriage ended in 1975.
She reached her career peak in 1998 when her title track Believe won her the Hot 100 Single of the Year Billboard Music Award and became the UK's largest-selling hit by a female artist. News circulated online in 2017 following a lawsuit over a health care stock investment she filed against an LA billionaire. In addition to her music and acting, she has been tied to philanthropic activities and social advocacy. Her fans will see more of her as the latter signed up for a fun voiceover project for the new animated Universal film Bobbleheads: The Movie.
Johnny Crawford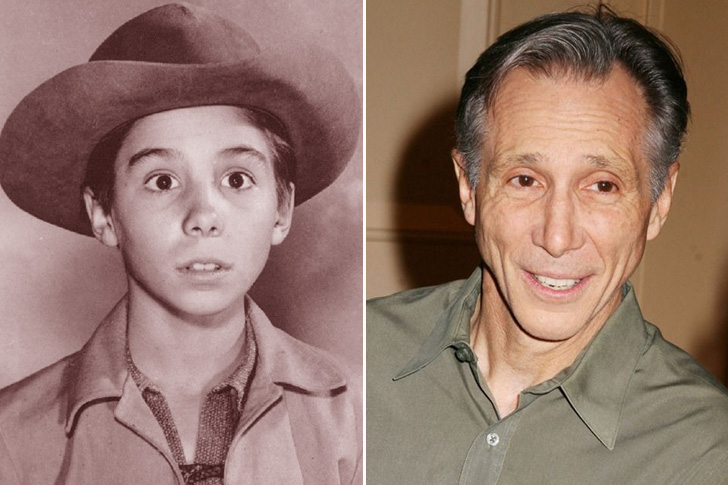 In recent years, Johnny Crawford has remained out of the media limelight, which is why fans are frantically looking for his whereabouts. Born March 26, 1946, Crawford became a household name for his role as Mark McCain in the ABC series The Rifleman. He is one of the original Mouseketeers of The Walt Disney Company and broadened his legacy on stage, films, television, and even music in 1955. He last appeared in the 2019 film The Marshal, playing William S. Hart. He formed the dance orchestra band, JCO (Johnny Crawford Orchestra) in 1992, performing for 15 consecutive years at Beverly Hilton's Art Directors Guild Awards shows.
He built his legacy in music with 4 hits, including Cindy's Birthday (1962), which were listed in the Billboard Top 40 charts in the late 1950s and early 1960s. Now aged 74, the Rifleman star is not in a healthy shape as he battles Alzheimer's disease. Recently, Paul Petersen, his friend from the Mickey Mouse Club, launched a GoFundMe campaign to encourage fans to support him in this difficult situation. We hope he has excellent insurance to help with the costs.
Matthew Labyourteaux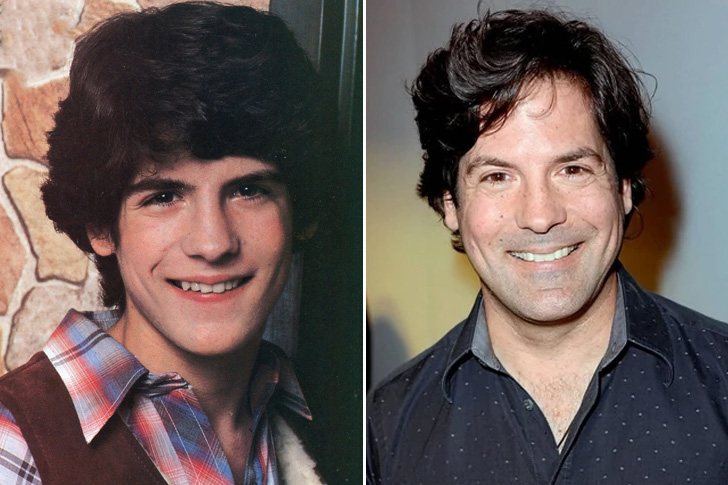 If you were one of Little House on The Prarie's avid viewers, you'll be shocked to hear that by the end of this year, this actor will be turning 55 years old! Where has all the time gone? Born on December 8, 1966, Matthew Charles Labyorteaux is a film, television, and voice actor known for his role as Albert Ingalls on Little House on the Prairie. Matthew mixed his passion for movies with his love of video games. He dabbled as a voice-over artist in the Disney film Mulan. Matthew has since decided to devote his entire career to voiceover, making 60 films and voice credits to his name.
He has established an impressive credit score with a net worth of $400,000 with his four-decade career span. In 1992, Matthew and his brother Patrick founded Youth Rescue Fund, an organization that supported young people in crisis and was active in fundraising for youth shelters across the United States. If you came across the video game Yu-Gi-Oh!, you will have heard his voice dubbing the characters of Jaden Yuki and The Supreme King.
Bob Barker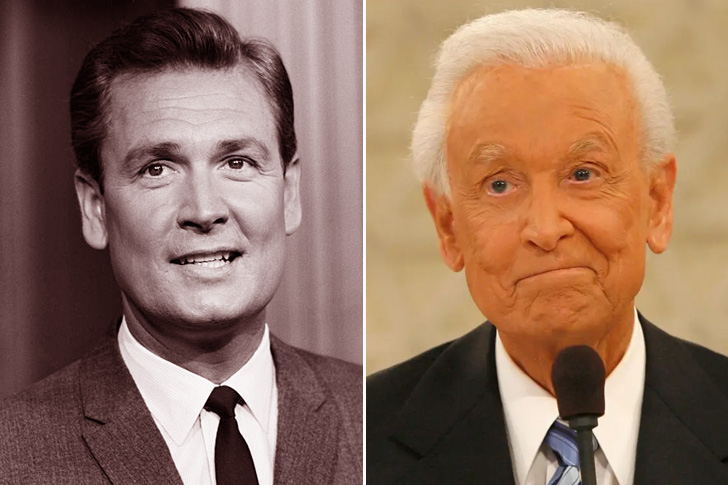 Best known for hosting the iconic game show The Price is Right, Bob Barker retired from television after 35 years as host. It's been quite some time since viewers got to see the famous host in action. What has he been up to after all this time? Barker started hosting Truth or Consequences years after he earned his degree in economics. He also had his radio program, The Bob Barker Show, which aired in the 1950s for six years.
He retired from the small screen in 2007 and has been a supporter of animal welfare and animal rights activism. He suffered a partially blocked left carotid artery, a stroke, prostate surgery, skin cancer, stitches, head and knee injuries, and has been hospitalized twice in 2018. He turned 97 in December 2020, and despite experiencing health issues over the years, he is surprisingly doing well.
Barbara Eden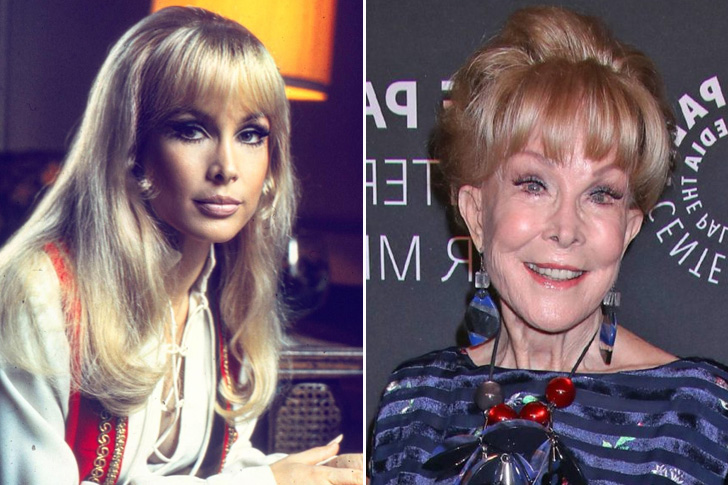 Fifty-five years after she emerged from a cloud of smoke and vowed her devotion to a stranded astronaut in NBC's I Dream of Jeannie, Barbara Eden is still nailing her pink harem pants at the age of 89. She has appeared in several other projects over the past five decades, but will always be recognized as the blonde-haired genie in a bottle. Eden published her memoir Jeannie Out of the Bottle in 2011 in which she recounted her early stardom and friendships with everyone from Elvis Presley and Marilyn Monroe to John F. Kennedy, Jr., Lucille Ball, and Desi Arnaz.
She also speaks about her working relationship with Larry Hagman, as well as her three marriages and hardships in life. More recently, she starred as Mrs. Claus in My Adventures with Santa co-starring Denise Richards and Patrick Muldon. Barbara Eden resides with her architect/real estate developer husband Jon Eicholtz in their investment home in the Benedict Canyon area of Beverly Hills.
Kirstie Alley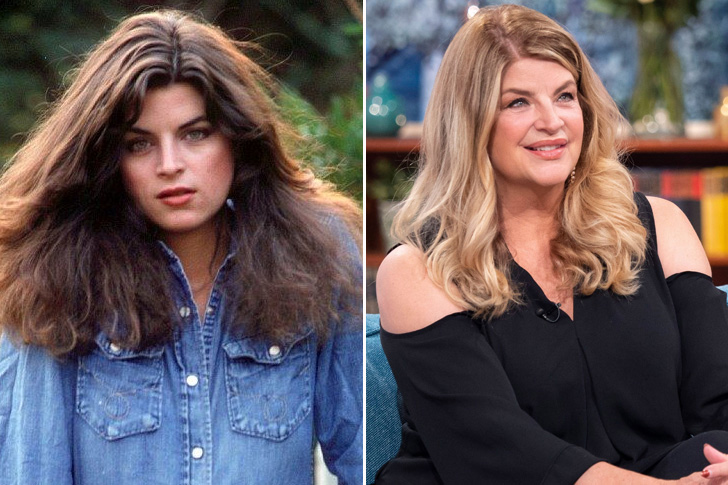 Actress and famous model Kirstie Alley still manages to make the jaws of fans drop over her youthful glow at 70. After all these years, how has she managed to find staying power in Hollywood?
Her role in the 1982 TV series Cheers put Alley on the map in Hollywood, as she went on to star in her career's biggest blockbuster when she joined John Travolta in Look Who's Talking. In 2003, she found herself back in the headlines, this time not for her amazing talent, but her weight loss struggles.
The actress lost 75 pounds while working with Jenny Craig, but gained it back by 2019. Kirstie has made her much-awaited return to the screen with her newest project, a TV film entitled You Can't Take My Daughter which premiered Feb.15, 2020, on Lifetime. She currently owns several investment properties, such as a retreat house in Islesboro, Maine, and a waterfront mansion in Clearwater, Florida, to name a few.
Celine Dion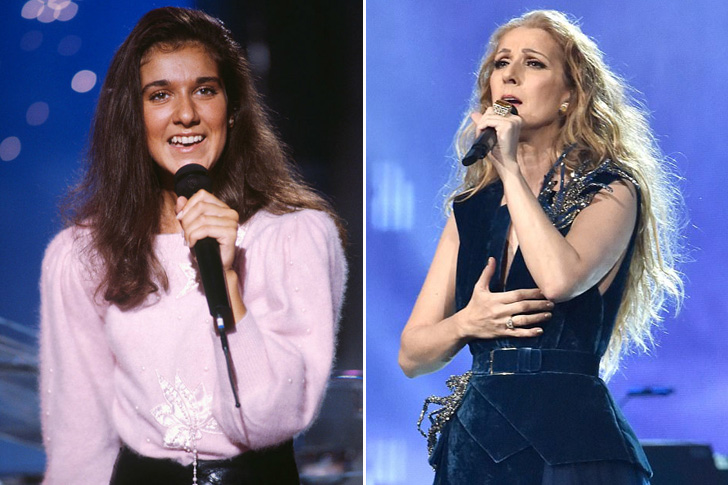 When you think of Celine Dion, her famous song My Heart Will Go On always comes to mind. The career of the Canadian songstress was like none else's, with a long list of achievements, including the title of best-selling female artist of all time. Dion owns various business ventures and notable investments like her own perfume line, Celine Dion Parfums. She was married to her husband René Angélil for 22 years until his passing in 2016, leaving her with 3 children.
Celine went back to her Vegas residency for a little while longer after taking a break after her husband's demise. In June 2019, Celine announced that her long-running residency would eventually end and that she would move on to other things. For almost her whole life, Celine has been in the music business, and it looks like she's not going to stop any time soon. She continues to release music today, and fans are still eating it up. She's not stopping the show, even though she no longer has her Vegas residency.
Salma Hayek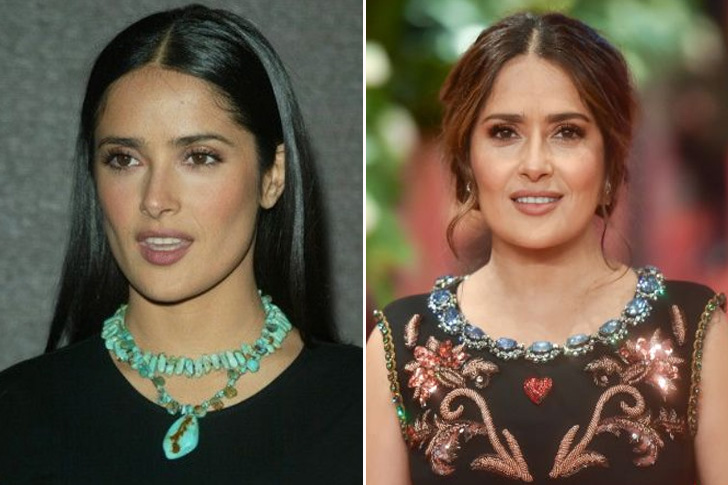 Twenty years can make a lot of difference, except in the case of Salma Hayek. She was very young when she started acting. It was not until 1995 that Hayek rose to fame with her appearance in the movie Desperado alongside Antonio Banderas. In 2002, she achieved her dream role in Frida, which she produced and starred. Following the film's success, she served as the executive producer of the hit TV show Ugly Betty.
The award-winning actress began dating Francois-Henri Pinault, owner of the luxury group Kering and the investment company Artemis. She gave birth to their daughter Valentina Paloma Pinault in September 2007. The two got married in Venice in 2009. At 54, Hayek doesn't seem to age. The actress has been very active in raising awareness of violence against women and refugee discrimination. She also added helping chidden to her list of charity works after the birth of Valentina.
Raven-Symone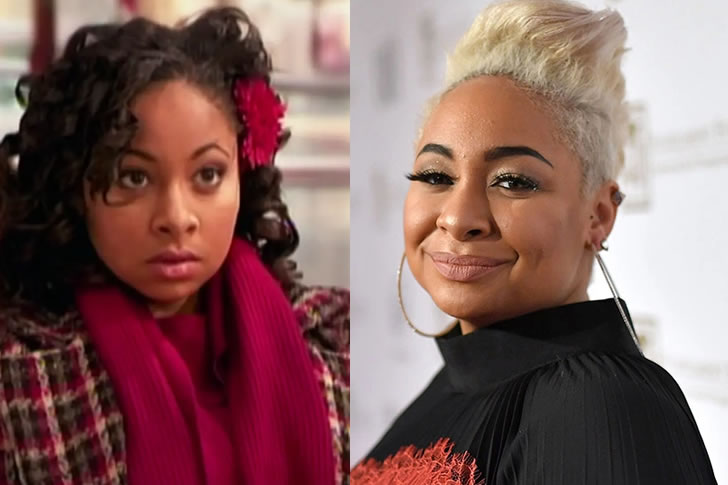 The actress rose to stardom on Disney's TV series That's So Raven, which aired from 2003 to 2007. Raven also notably appeared in The Cheetah Girls movies while doing the show. In 2013, she briefly retired from acting and studied for an associate degree in fine arts at the Academy of Art University, which she completed in 2016. Symoné appeared in several Disney Channel movies and shows before becoming one of the co-hosts of The View in 2015.
The actress revealed in 2016 that she was leaving the talk show to move to Los Angeles for a modern That's So Raven spinoff. She reprised her role as Raven Baxter in Disney Channel's Raven's Home. She has also worked on television programs such as Empire, K.C. Undercover, and Black-ish. She surprised her fans as she revealed herself as the Black Widow in season 2 of The Masked Singer. In 2020, the 35-year-old actress and former child star shared that she has married girlfriend Miranda Maday.
Honey Boo-Boo

Alana "Honey Boo Boo" Thompson first captured the heart of the world with her all personality, makeup, and curls, ever ready for her close-up with her mother, Mama June, in TLC's Toddlers and Tiaras. Honey Boo Boo has grown up before our eyes, and the transition from tiaras to being a teenager has been nothing short of unforgettable (and entertaining). Her family has been at the core of several controversies and this has had a huge impact on the life of Honey Boo Boo.
Alana has been in and out of the spotlight since Here Comes Honey Boo Boo was dropped from TLC in 2014. She also manages to live a normal adolescent life, loving life as a freshman in a public school in Georgia, amid Alana's fame and the drama surrounding her family. In 2019, she had her attorney move her money to an account Mama June can't touch. Alana currently operates her own AlanaThompson.com website, selling various merchandise, with some of the proceeds going to charity to assist the ongoing global health crisis.
Tiger Woods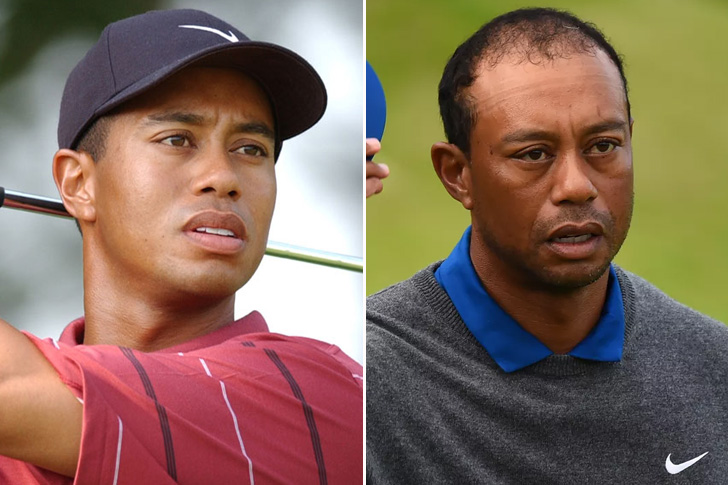 Although his life on the green seemed vibrant, he was in a much more serious tailspin in his personal life. Woods took a hiatus from golf in 2009 in order to tend to his family. Woods' personal life seemed to take a turn for the worse, as media outlets were hit by reports of potential separation from his wife Elin Nordegren. The rumored $750 million deal reportedly included investment properties in Sweden and the family home in California for Nordegren.
Eventually, the veteran golfer found his game clicking into place again following a series of controversies. In 2018, Tiger Woods returned to golf and proved that thanks to his victory at the 2019 Masters, his 15th major title, he can still play at the top of the game. This year, he will be inducted into the World Golf Hall of Fame.
Kirk Cameron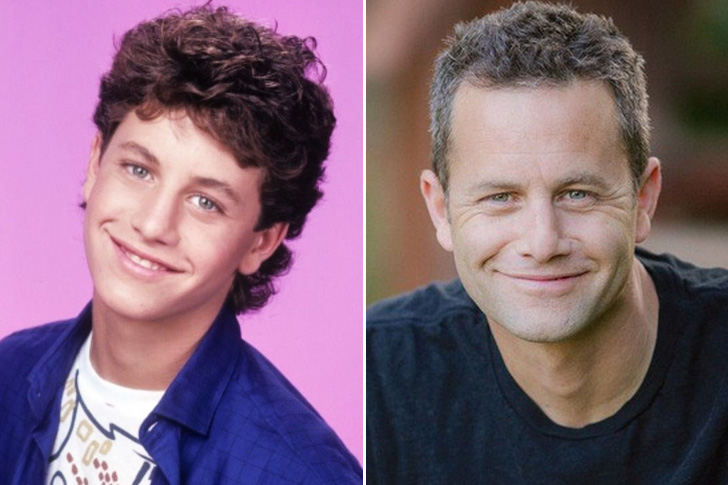 Thanks to his heartthrob status, Kirk Cameron was a household name in the late 1980s. Cameron played Mike Seaver in the ABC sitcom Growing Pains, between 1985 and 1992. He was the archetypal ladies' man as a child and adored by young girls around the world. Cameron fell in love with his Growing Pains co-star and on-screen girlfriend, Chelsea Noble, at the age of 17. The pair got married in 1991 and 30 years later, the couple is still together with six children, four of whom are adopted.
In the almost three decades since his seven-season run on the hit sitcom Growing Pains ended, Kirk Cameron hasn't been in the news very much. He co-founded the evangelical ministry The Way of the Master with Ray Comfort in 2004. In 2019, he appeared on the TV show Fuller House, wherein he played himself.
Jerry O'Connell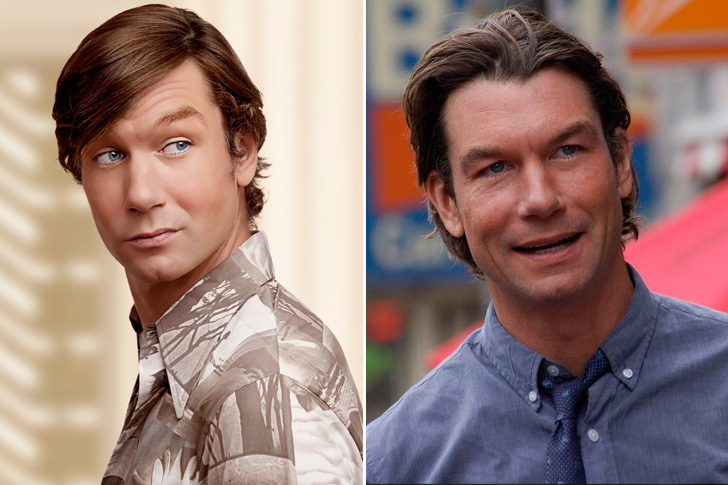 In the same way as others, because of the global health issue, Jerry O'Connell has a lot of spare time to burn right now. Nonetheless, the entertainer put his time to good use by making an investment in his family bonds. He uncovered this personal topic solely in the new issue of Us Weekly. For example, with his twin little girls, Charlie and Dolly— both of whom Jerry shares with his better half Rebecca Romijn— has been learning viral TikTok dance moves.
"TikTok is by all accounts their fixation at the present time," he advised the magazine in July while conversing with Bob Evans Farms about his organization. "I have a girl who is simply… continuously, such as, moving some sort. Also, an interesting dance is frequently performed by the other one. I must sort of watch what they're posting."
Melissa Sue Anderson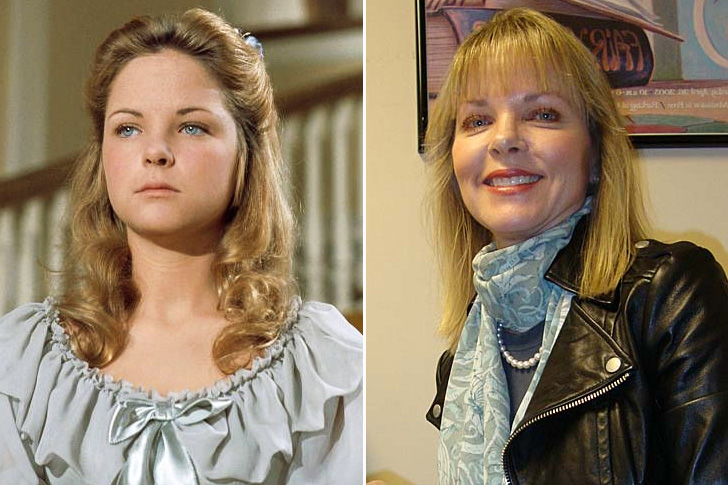 Melissa Sue Anderson was brought into the world on September 26, 1962, and started her profession as a youngster craftsman, showing up in numerous commercials. Subsequent to entering the acting class, she got enlivened to act, and her dance teacher urged her folks to discover a specialist for Melissa. In 2014, the cast and team of the Little House on the Prairie rejoined in a show called Today. Aside from Michael Landon, who passed on after his 1991 battle with malignant pancreatic growth, all projects were available.
She was featured in numerous motion pictures, starting with Happy Birthday to Me in 1981, discussing her big-screen credits. At that point, in the 1984 film Chattanooga Choo, the actress assumed the part of Jennie. After four years, as a youthful attendant, she showed up in the film Far North. A portion of different movies that Melissa took part in are Dead Men Don't Lie, Killer Woman, Mad Eights, Marker 187, Veronica Mars, The Con Is On. Sadly, she has not been a piece of any cinema since 2018. With respect to her wages, she held $1.5 million in total assets.
Melissa Gilbert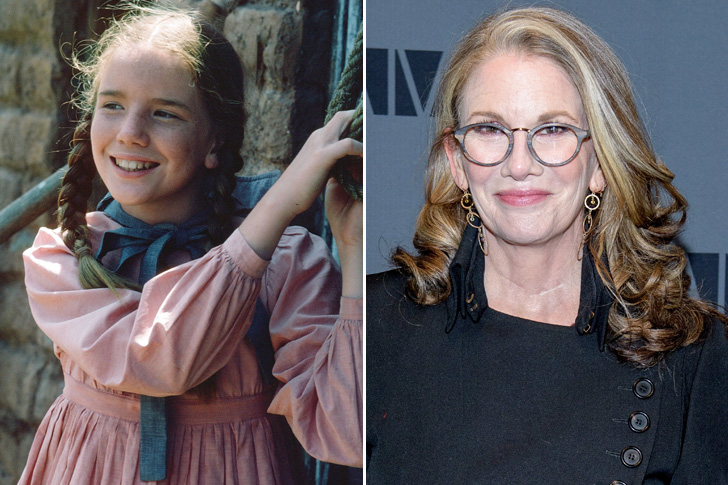 After working on the 2015 short film One Smart Fellow and Hidden and Lies or The Night Shift, Melissa Gilbert accordingly quit acting. The multi-talented celebrity then focused on her private life with Timothy Busfield, her significant other, whom she wedded in 2013. While the Little House on the Prairie star had been hitched twice before since 2013, the couple has been joyfully hitched and are currently living in Michigan. In case you didn't know, Melissa Gilbert was wedded to Bo Brinkman in 1988 and was then separated in 1994.
With Bruce Boxleitner, Gilbert traded pledges in 1995. For every one of her previous spouses, she has one youngster. Ever since leaving Tinseltown, the actress has been several degrees involved in governmental issues subsequent to migrating to Michigan. Melissa Gilbert also intended to run for Congress in Michigan in 2013. Although she has since withdrawn from the public eye, the celebrity routinely refreshes her Instagram account.
Karen Grassle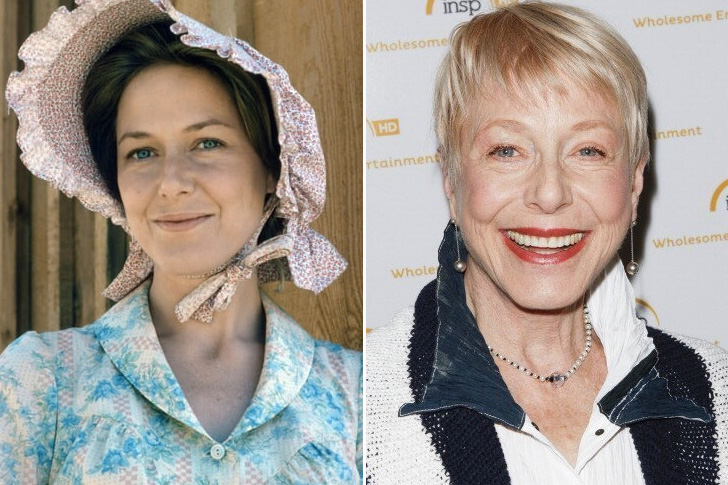 After getting back to the States, Karen Grassle acted in a show called The Gingham Dog on Broadway, and her performance won her the Best Newcomer award. While theater remained to be her first love, in the mid-1970s, she began to look for some kind of employment on TV for certain business appearances. Karen rose to prominence for her credit role as Caroline Ingalls in Little House on the Prairie. In recent times, she has been additionally featured in many award-winning films, including Wyatt Earp in 1994 and My Greatest Instructor in 2012.
Karen lives in the San Francisco Bay territory today and keeps on being dynamic in a nearby theater. Her child Zach lives close by, and right up 'til today, she stays in contact with other cast members from the beloved Western NBC show, particularly her companion and neighbor Charlotte Stewart, who played Eva Beadle Simms from seasons 1 through 4.
Lil' Kim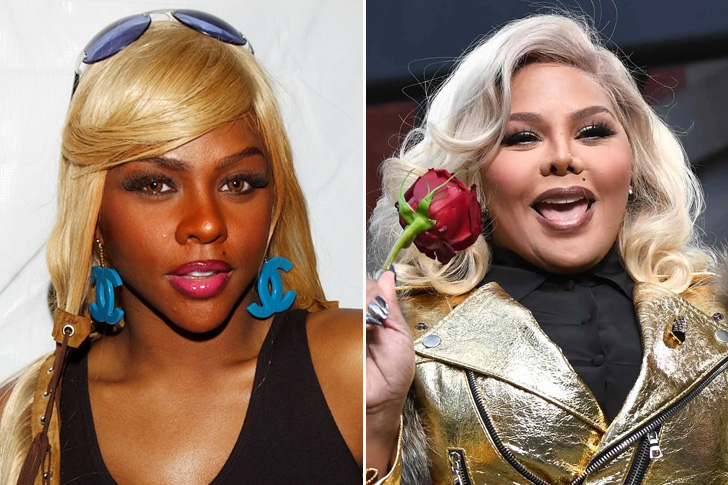 Lil 'Kim has been occupied throughout the previous few years, chipping away at singles. In fact, her work has been lauded by critics and fans alike for its semblance of Missy Elliott's. In 2019, Kim joined Young Ladies Cruise as a leading maker of a VH1 broadcast. The show first aired on July 15, 2019, and follows a gathering of people setting out on a 10-day Caribbean journey. Kim came out with her fifth album after 2005's The Naked Truth, taking everything into account.
Her most recent is just named nine and was released in October 2019. Her stellar records have made waves, given how she has collaborated with specialists like Rick Ross. All in all, the name of Lil 'Kim might be inseparably associated with Biggie; however, the troublemaker rapper has constructed a real spot for herself in media outlets and is probably going to stand out to a certain degree as one of the business' most conspicuous female rappers.
Jennifer Hudson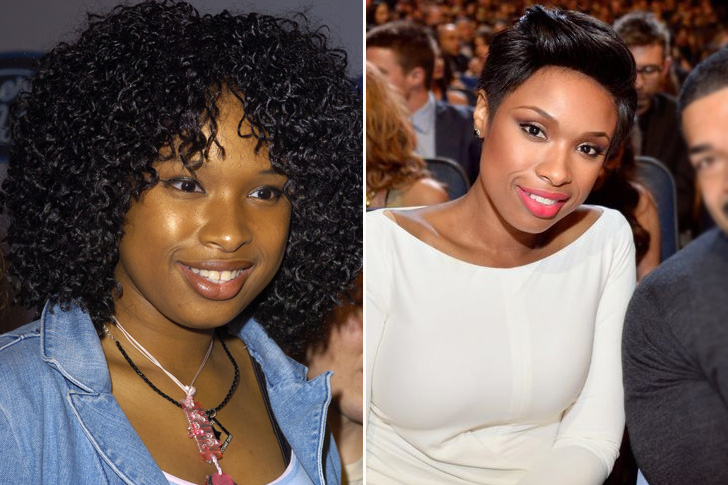 In the wake of being too occupied to even consider adhering to ITV's shooting plan, Jennifer Hudson left The Voice following three years of being a competition judge. Along with long-running appointed authorities Will.i.am and Tom Jones, just as individual newcomer Gavin Rossdale and Emma Willis were facilitating the show, the 37-year-old entertainer entered the TV program in 2017. After leaving The Voice, Jennifer hinted at exploring and getting back into acting as an investment in her craft. She told the Radio Times: "You know, I'm likewise an entertainer. As far as I might be concerned, it's sort of going into the film season."
The star then continued by saying: "I believed I, super love this, and that is the reason I've been somewhere down in it for three seasons. I need to proceed onward, yet I couldn't say whether my timetable will permit me to do that." Jennifer uncovered that she gave up her place as an appointed authority on the show to focus on her obligations in the musical film Cats and her part in the Aretha Franklin biopic, scoring the lead role of the globally-renowned vocalist.
Morgan Freeman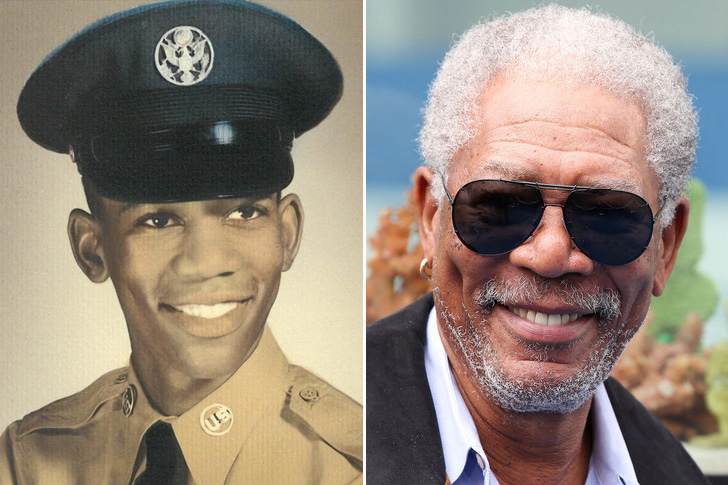 Freeman appeared in two comedies in 2017: Going in Style and Just Getting Started. The first of these is a reboot of the 1979 film of a similar name, co-featuring Michael Caine and Alan Arkin, in which they play bank looters. The veteran voice actor was also part of The Nutcracker and the Four Realms by Disney, a retelling of the short story The Nutcracker and the Mouse King by T. A. Hoffmann, and the artful dance The Nutcracker by Marius Petipa and Pyotr Ilyich Tchaikovsky.
In 2019, Freeman worked on The Poison Rose, an adaptation of Richard Salvatore's tale, where he starred opposite John Travolta. For the third installment of the Fallen film franchise titled Angel Has Fallen, Freeman reprised his credit role as Allan Trumbull, following Olympus Has Fallen and London Has Fallen. The project was a film industry achievement, procuring $147.5 million around the world, albeit the movie gained mixed initial reception.
Dennis Rodman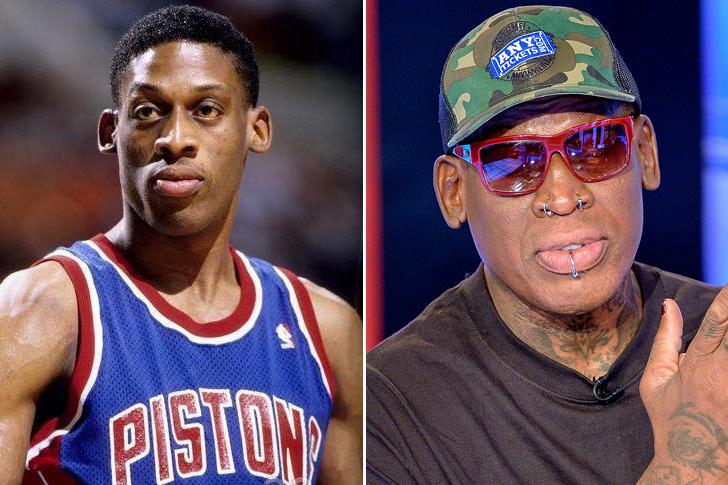 As The Last Dance watchers and long-lasting b-ball fans know, Dennis Rodman is absolutely quite possibly the most exceptional star of the sport. The famously offbeat player is most popular for being a crucial part of the 1990s Chicago Bulls title. As it turned out, perhaps his life after the Bulls has gotten considerably more exciting. He has been highlighted on an assortment of unscripted television shows, including the UK Celebrity Big Brother and Love Island.
He stood out as truly newsworthy in 2013 with his visit to North Korea; he got straightforward about his "fellowship" with the country's president in resulting years and upheld the official mission of Donald Trump in 2016. On top of that, the athlete was also exceptionally open about his personal issues: he was captured on various occasions for aggressive behavior at home as well as for drunk driving. In 2019, he opened up about his life and profession, and, specifically, his high degree of struggle with being a dad to his kids on ESPN's Rodman: For Better or Worse.
Steve Harvey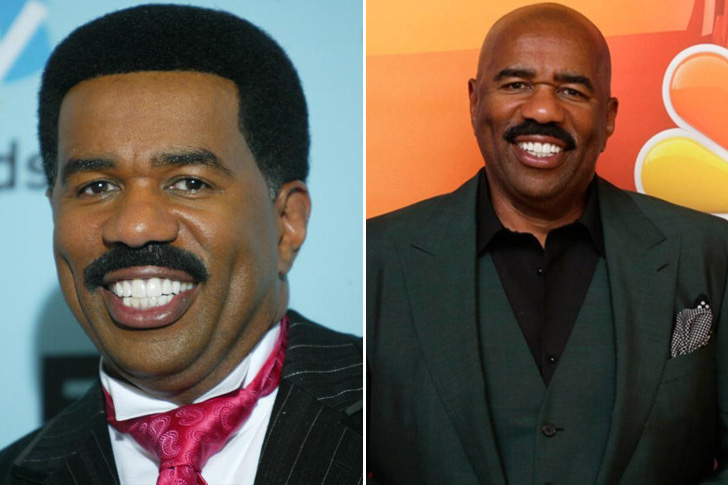 After his five-year contract with Endemol finished, it signaled the end of Steve Harvey's eponymous show, and the comic made an arrangement to deliver the program under IMG Original Material. On the brighter side, the IMG management gave a more prominent stake and personal investment in Steve. NBC Universal was initially cross with this move since they lost a ton of interest in Harvey's show, provoking them to think about a substitution. It isn't the lone awful news Harvey has gotten, though. The famed host was relinquished in Little Big Shots too.
Luckily for Harvey, he still has a lot of tricks— and gigs— up his sleeve. For very nearly ten years, the jokester has been facilitating Family Feud and has the show's VIP release, too. The Miss Universe event, Fox's New Year's unique, and Showtime at the Apollo were likewise hosted by this beloved icon. In addition, he still has The Steve Harvey Morning Show on the radio, notwithstanding these hosting ventures. In spite of the fact that Steve won't air on TV any longer, it may not be the end of his Hollywood heyday altogether.
Alex Morgan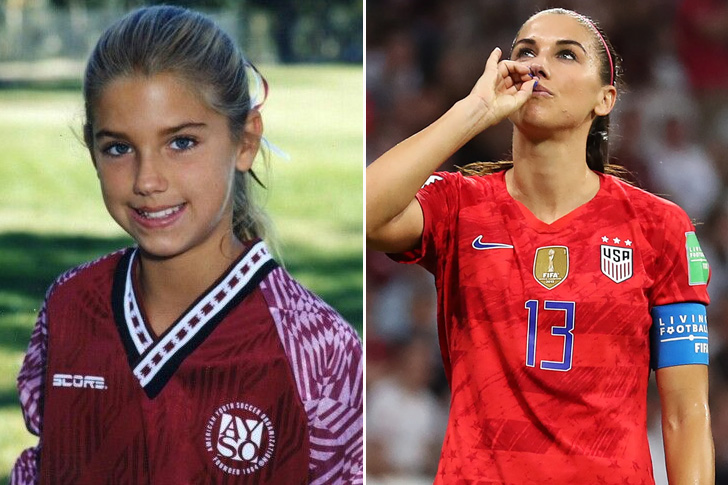 This will consistently be another year of achievement and career investment in Alex Morgan's life. Despite the fact that 2020 has proven to be difficult for most people, she took this as an opportunity to focus on her family and career life. Not to mention, the pro athlete helped the US to win their fourth World Cup. In October 2019, Morgan affirmed her pregnancy with her better half and individual football player Servando Carrasco. She gave birth on May 7 to their little girl, Charlie.
The alliance has gotten back to its Fall Series home business sectors; however, this competition will remember only four counterparts for each group for the class, and it is obscure when or how the following season will begin or be coordinated. Morgan will be improved by the additional opportunity to prepare for the Olympics, yet to get her wellness up, she likewise needs to play more games. Morgan will have a lot of minutes to play for Tottenham Hotspur Women, CBS Sports says, with whom she has consented to a momentary arrangement until the finish of 2020.
Jenna Jameson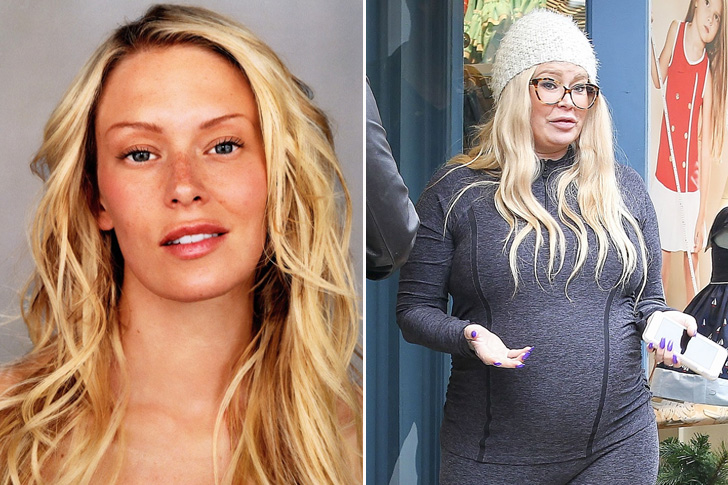 In 2010, Jenna Jameson's ex-husband, Tito Ortiz, accused her of being dependent on pharmaceuticals. According to Ronald Richard, Jameson's attorney, it is not true, and the claim of the mixed martial arts champ is false and irrelevant. In April 2018, after giving birth to her youngest child, Batel, whom she shares with her darling Lior Bitton, the mother of three started her keto adventure.
Jameson dropped an incredible 30 pounds two months after starting the program. She would then share Inspiration Monday posts as a segment of her journey to show her progress to her Instagram followers. The American model will continue getting fit as a fiddle starting there on, similarly focusing on 'tightening up' her work in the activity place. Much like others on New Year's Day, Jenna proclaimed that she would restart her keto diet anew and incorporate fasting into her day-to-day plan.
Ronda Rousey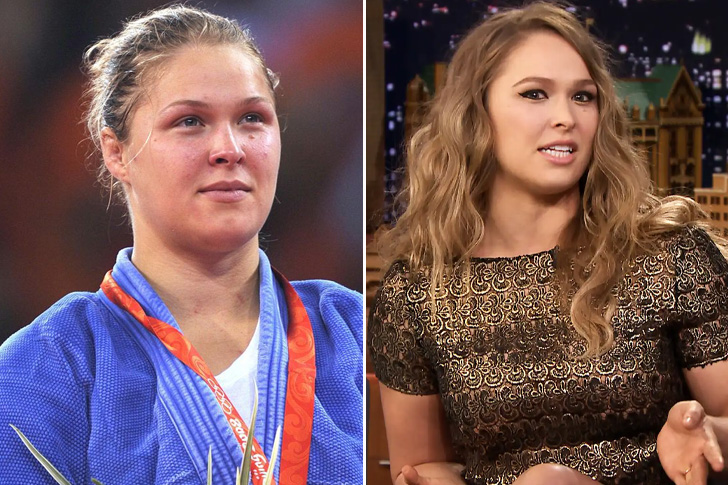 Ronda Rousey kicked her career off as a wrestler with tie-ups in major brands and sponsors such as Reebok, Carls Jr., Metro computers, and Beast earphones, alongside her expensive arrangement with Twizzlers. Rousey was likewise put as a co-proprietor in a healthful enhancement organization called Max Exertion Muscle as her investment, further putting to good use her shining profession in the ring. All throughout her wrestling domination, Rousey continued to ward off title contenders, for instance, Nikki Bella, Mickie James, Nia Jax, Natalya, and Sasha Banks.
On January 28, 2018, Rousey showed up at Royal Rumble, confronting Raw Women's Champion Alexa Bliss, Women's SmackDown Champion Charlotte Flair, and Asuka, who had recently won the debut at Royal Rumble ladies' down. During the section, ESPN promptly reported that she had reached the mark of being a full-time WWE superstar. Rousey disclosed to Digital Spy on December 23, 2020, that she didn't care for the "demonstration of voyaging" of the WWE. Whatever the case may be, we are still happy for the acclaim that this powerful girl boss is getting.
Cote De Pablo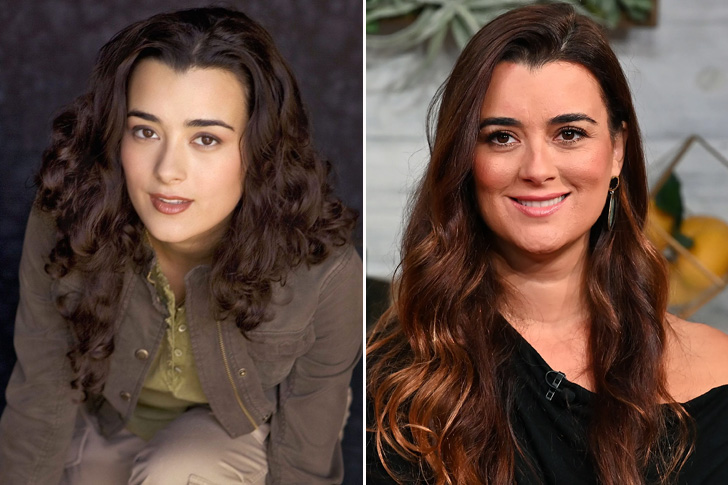 Cote de Pablo went to school at Carnegie Mellon College in Pittsburgh, Pennsylvania, graduating in 2000 with a degree in musical theater. When she moved on from school, de Pablo was, at that point, somewhat of a big-time veteran, as she had facilitated a few scenes of the television program Control. After her NCIS departure, de Pablo has remained active in the spotlight and has been abundantly blessed. Her most prominent undertaking included being cast in The 33 as Jessica.
The film focused on the real-life events of 33 earthmovers in Chile who got stuck under a rock for 69 days. She was, moreover, highlighted in 2016 for her work in a television film, Prototype. Not to mention, de Pablo was also involved in a project called Seneca last 2019. The performer has been campaigning for causes close to her heart as well, so we can definitely conclude that this actress' beauty comes from both outside and inside.
Pauley Perrette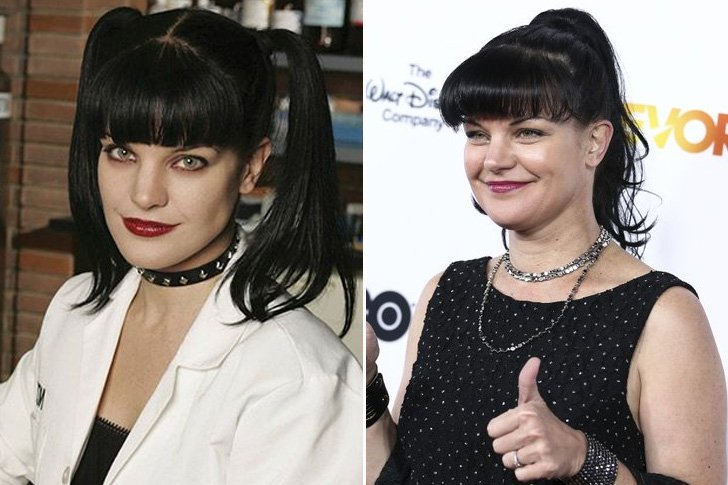 In 2005, Pauley Perrette looked for a restraining order against her ex, Francis Shudders, an artist and a DJ. Her lawyer said that Perrette dreaded her security and that Shudders sent her terrifying messages and "intercepts her private e-mails." In 2018, Perrette quit the show NCIS out of the blue. The show went on, yet her fan base began to consider what she may do straightaway. The IMDB page of Perrette may look somewhat light post-NCIS, yet the entertainer has been occupied with chipping away at individual activities.
Regardless, it seems as though she's returning to her underlying foundations in music. All through her NCIS years, she delivered melodies irregularly, and now it seems as though she's dealing with new material. Perrette dropped a tune named Turn Out on her Twitter account on March 21, 2020, demonstrating that she is far from being gone from the spotlight.
Gladys Knight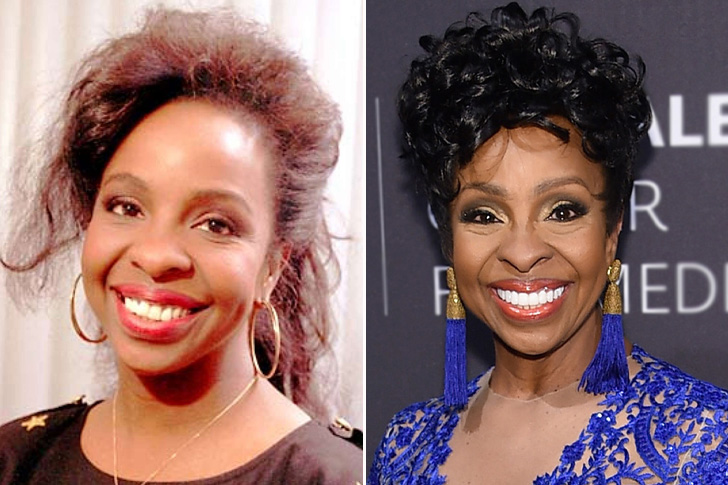 Gladys Knight was featured as herself in the musical TV show Star back in 2017. Here, she gained prominence over a new wave of audiences. Despite her seemingly good life, the star was involved in quite a family drama. Back in 2016, she blamed her child for attempting to "coerce" and "shake her down" by taking steps to make bogus cases that she has dementia and Alzheimer's Disease, as indicated by a recording in a local Atlanta court. Knight filed a suit against Shanga Hankerson in August of that same year.
Presently, The Atlanta Diary Constitution has mastered harming new insights regarding how Hankerson went through the organization's cash and treated his workers. Hankerson siphoned money from the business' three areas and spent it on lavish vices, witnesses have told examiners. In one case, a head supervisor — one of Hankerson's cherished companions — put $12,000 on his Visa to prevent the worker's health care insurance inclusion from slipping by, previous representatives said. Almost five years later, we can only hope that Gladys' dark days are over.
Lynda Carter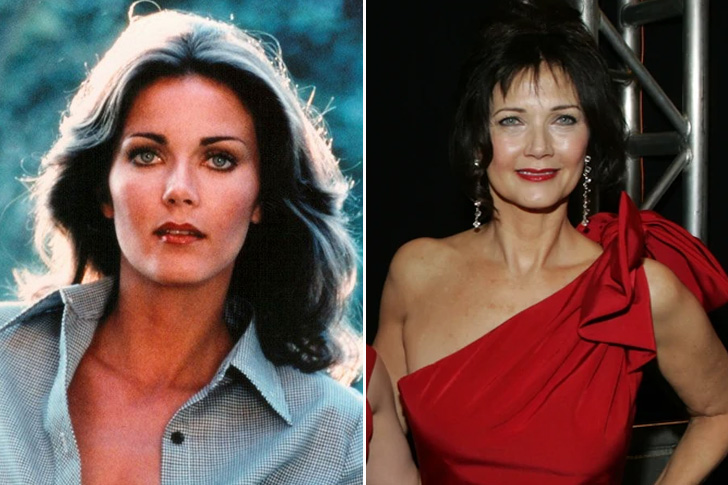 Before Gal Gadot took up the mantle of being the current Wonder Woman, veteran actress Lynda Carter was the first to do it, starring in the television series of the same name. Besides that, she was known as an ambassador for Maybelline cosmetics and appeared on its commercials as well. Prior to her fame as the DC superhero, the actress was crowned as Miss World USA back in 1972. During her post-Wonder Woman career, the doors for the roles on TV and movies have opened for Lynda even more— and it began with the television series called Partners In Crime and Mike Hammer: Winner Takes All.
She also had television musicals like Street Life and Lynda Carter's Special. It seems like the actress is not yet ready to quit the work she loves because she made her appearance in Wonder Woman: 1984 as Asteria. Of course, her net worth of $10 million will increase even more if she accepts more roles or if she opts to consult her financial advisor on how to make her fortune grow.
Demi Moore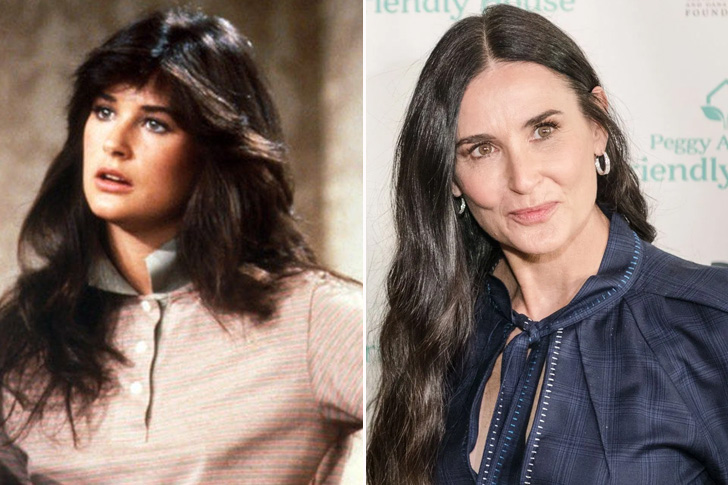 Demi Moore began to work as a model before rising to fame as an actress. She appeared in films such as Charlie's Angels: Full Throttle, G.I. Jane, Mr. Brooks, The Hunchback of Notre Dame, and Striptease. All of these projects helped make her the first actress to reach a salary of about $10 million because she received a $12.5 million pay for her role in the latter movie. If you ask us, that is quite an investment for building a career in Hollywood— and fortunately for the iconic star, it ended up well.
One of the successes she achieved, aside from being an actress, was being the owner of Moving Pictures and being a producer for 3 Austin Powers movies. In 2002, Demi reprised her voice role as Esmeralda on Disney's Hunchback of Notre Dame II. The celebrity stunner is still active in acting as of now, and she is set to be featured in the upcoming film Please Baby Please. Its release date is yet to be announced, but we're looking forward to seeing her new film on big screens soon.
Laura San Giacomo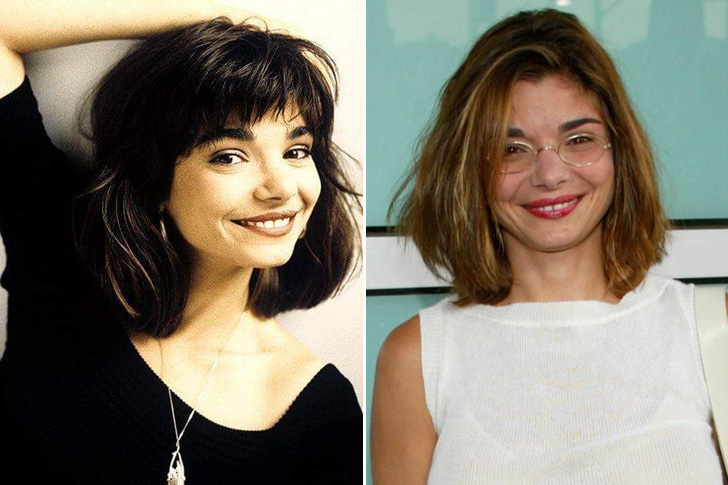 Laura San Giacomo is an Italian American actress who was known for her role in Pretty Woman as Kit De Luca, NCIS as Dr. Grace Confalone, and in Just Shoot Me! as Maya Gallo. The talented celebrity made her first appearance on Miles From Home in 1988, and the following year, she played the role of Detective Tania Louis in an episode of Miami Vice called "Leap Of Faith."
Besides working as an actress, she also appeared on theater shows such as the theater play adaptation of Anton Chekhov's Three Sisters as well as the theater adaptation William Shakespeare's Romeo and Juliet, The Tempest, and As You Like It. Laura's recent appearance was in the film Honey Boy starring Shia LaBeouf, and this year, she is slated to appear in the upcoming film titled Violet that is set to hit theaters in March 2021. With her current net worth of $6 million, we think it best that the actress seeks the advice of a financial advisor in order to secure her savings.
You've Reached The End