Exciting Stories Of How Celebrities Lose Weight That Will Motivate You
Losing weight has become a significant topic these days. If shedding some extra pounds is considered a big deal for the general public, imagine what it would be like for a celebrity who has to maintain a certain image.
The degree of physical demands for being in the spotlight can be very high, therefore, celebrities also need to take care of their health. Today's advancement in medicine and technology has provided people with numerous options in losing weight.
Despite having an easy alternative, some celebrities still choose the conventional method of losing weight by keeping a healthy diet and doing exercise. Here is a list of celebrities and their weight loss journeys.
LIZ TORRES – GASTRIC BYPASS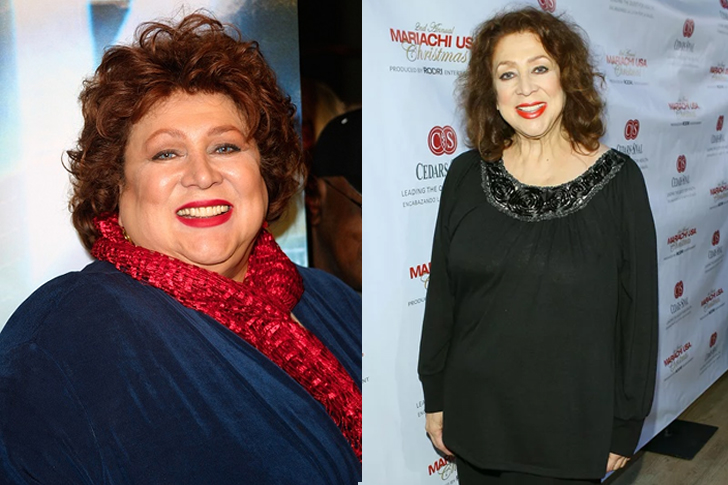 American comedian Liz Torres is well known for her portrayal of Mahalia Sanchez in the series The John Larroquette Show that earned her Primetime Emmy and Golden Globe Awards nominations. Torres also played "Miss Patty" in the family drama Gilmore Girls. She was famous for her heavyweight character which is why people were astonished to see her thinner on the reboot of the show on Netflix. Torres began her career as a comedian and singer working on the city's nightclub circuit with his friend Bette Midler.
There are speculations that Torres has undergone an operation called gastric bypass surgery to lose extra pounds, however, the surgery might have caused her to appear older than her age. She neither denied nor confirmed these allegations about her weight loss. She seems satisfied with her current size and critics assume that her weight loss earned her a role in Chick Flick. This proves that her investments paid off well.
KALEY CUOCO – WORKOUT ROUTINE AND YOGA
The Big Bang Theory star Kaley Cuoco has never appeared out of shape in her more than 20-year career as an actress. On the other hand, the 33-year-old blonde confessed that it's difficult to maintain a sexy figure. In order to do so, Cuoco included a regular visit to the gym and yoga exercise in her schedule. During a past interview, she admitted that she attempted numerous fitness styles and online classes to determine the plan that would work best for her.
She was ultimately introduced to hot yoga which perfectly fit her. Her determination to keep fit and healthy pushed her to drop by the gym faithfully. Her former fitness coach stated that she likes doing abs, arm, and butt exercises which involve kettle squats, side planks, dumbbell chest presses, forearm planks, and squat holds. The actress has definitely made good investments in maintaining a healthy lifestyle.
AMBER RILEY – DIET AND EXERCISE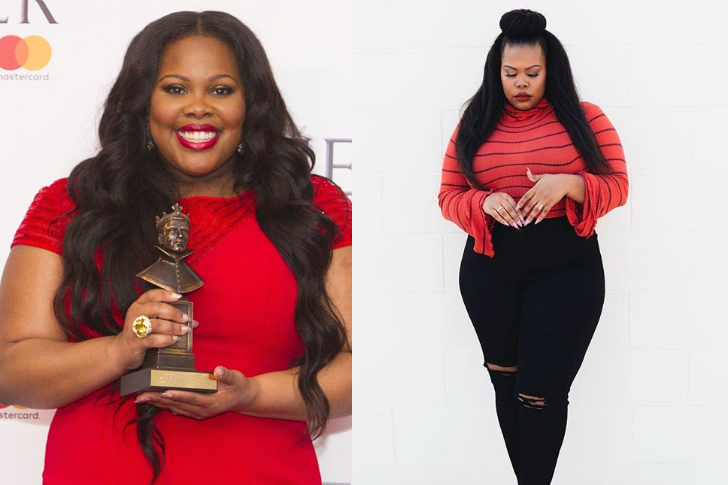 Glee star Amber Riley's success in Dancing with The Stars as the first black woman to take home the crystal ball back in 2013 didn't stop the criticism about her weight. During the competition, some critics underestimated her abilities on the dance floor due to her size but she proved them wrong by winning the whole competition. Her beauty and confidence are admirable regardless of her weight.
However, she decided to lose a few extra pounds upon the advice of her doctor. Riley was given an option to undergo gastric bypass surgery but she declined and chose to work on her weight the traditional way. She started with a healthier meal plan and followed a workout routine that helped reduce some pounds. Looking at how gorgeous and vibrant she appears now, it seems that she has to give credit to her discipline and sacrifices as it was rewarded.
RICKI LAKE – DIET AND EXERCISE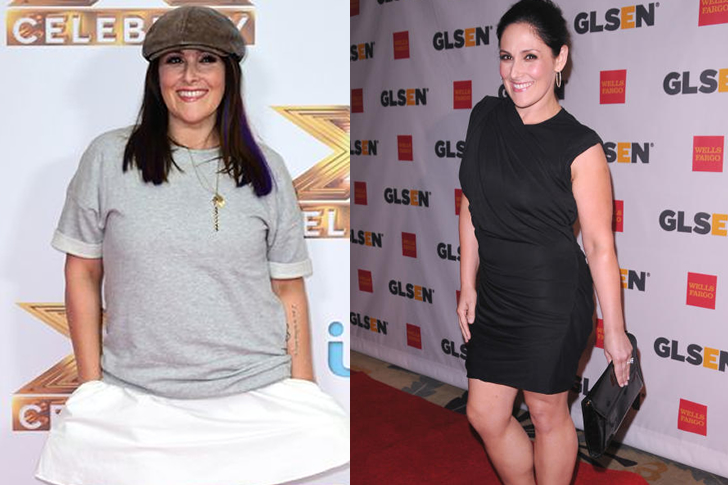 Ricki Lake is an American TV personality who is best known as a heavyset 16-year-old high school student Tracy Turnblad in the 80's movie Hairspray. Lake has appeared in many other movies and television series. She is also an author. She spent her teenage career weighing at least 200 pounds of weight. Lake struggled with weight loss during her early years and though she was proud of her size, it started to create problems for her.
After much consideration, she tried the Atkins diet which cost her approximately $100 a week. Her efforts and investment money paid off when she dropped about 100 pounds after finishing the program. Sadly, she started to take on weight during the grieving process after her divorce with Christian Evans. Eventually, she was motivated to have an exercise routine to reduce her weight and keep a healthy body.
PEREZ HILTON – DIET AND EXERCISE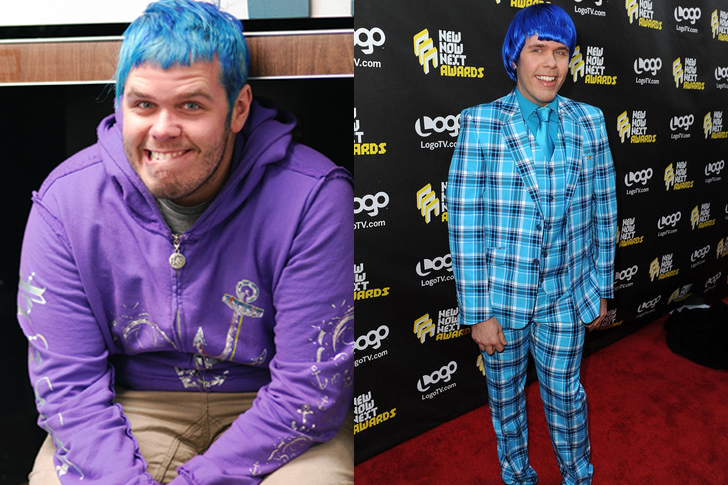 Pérez Hilton is the screen name of Mario Armando Lavandeira Jr., a Cuban-American columnist, television personality, and blogger. He is famous, or rather infamous, for being the owner of perezhilton.com. The vlogger Perez Hilton is popular for broadcasting gossip features about celebrities which picked up controversy for his attitude. He was also able to publish three books, collaborate with Chris Booker, and manage two YouTube channels.
More than his feisty and controversial blogs, Hilton became a hot topic when he started gaining extra weight. The public was surprised to see his transformation which doesn't seem to be healthy at all. To ensure his place in the spotlight, he agreed to lose weight with a healthy diet and a regular workout schedule. On the other hand, after presenting a thinner body frame, some rumors surfaced that he may have to give credit to liposuction as shown by a few indicators on his body.
JONAH HILL – DIET AND EXERCISE
Jonah Hill is an actor, producer, and screenwriter who is best known for his roles in numerous comedy films such as Superbad, Knocked Up, Forgetting Sarah Marshall, 21 Jump Street, 22 Jump Street, etc. Jonah Hill was ranked 28th in Forbes magazine as the world's highest-paid actress between 2014 and 2015, with a turnover of around $ 16 million. As a screenwriter, he has contributed extensively to 22 Jump Street and 21 Jump Street stories.
Due to Hill's weight and size already causing issues for him and his peers, he considered going through an expensive $23,000 gastric bypass surgery. However, after reviewing the pros and cons of the procedure, he opted for a good diet regimen. He asked professional advice from a nutritionist, who designed a meticulous meal plan for him. His story has become an inspiration to other people who aim to shed some pounds. His investments surely didn't go to waste.
MISSY ELLIOT – DIET AND EXERCISE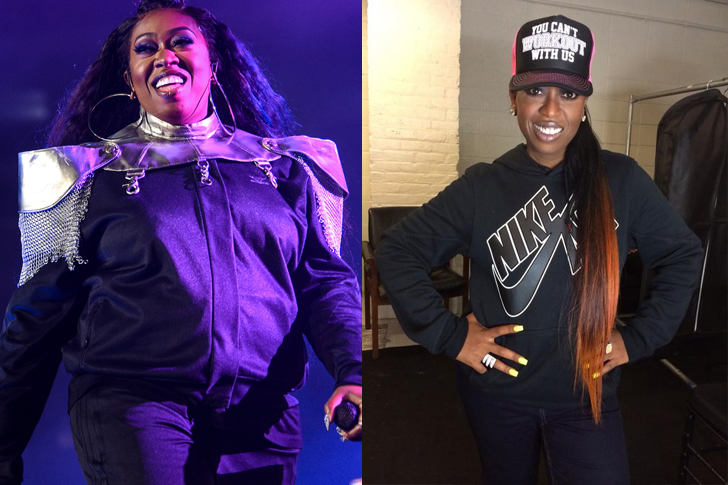 Being a total entertainer, Missy Elliot started a music career with R&B group Sista and later collaborated with her friend Timbaland, with whom she accomplished projects for Aaliyah, amounting to 702 in total, and SWV before launching her solo career in1997. From the late 1990s to 2010, Elliott continued to work as a producer, and her groundbreaking albums like 1997's Supa Dupa Fly and 2002 Under Construction changed the course of commercial rap and R&B for years to come.
Elliot didn't seem to mind her weight since she earns money with her talent and not her weight. However, advice from her doctor changed her perception of weight loss. According to her doctor, the degree of her obesity may have a huge impact on her health, particularly her heart. She also asked for a nutritionist to provide her with a good diet plan and added regular exercise to her routine. She now looks healthier and happier.
RACHEL FREDERICKSON – DIET AND EXERCISE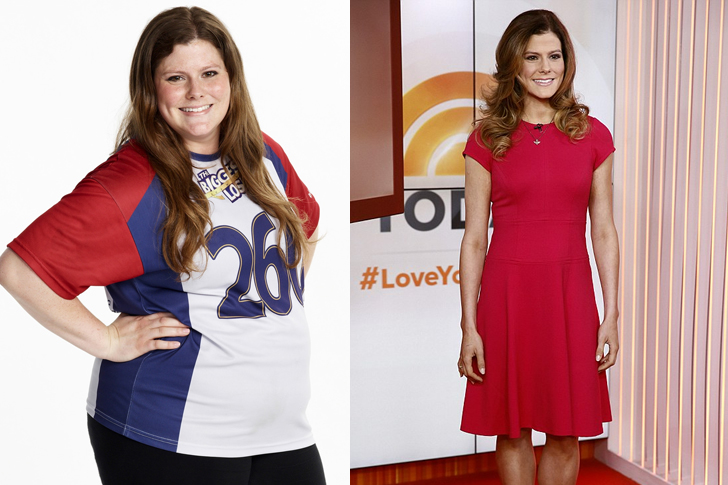 Rachel Fredrickson is best known for her TV show, The Biggest Loser. She entered the limelight after appearing on the show's 15th season, weighing 260 pounds. When Rachel Frederickson, the Season 15 Biggest Loser winner, took the stage for the final reveal to show she had lost 155 pounds, from 260 to 105, the internet essentially went down. Viewers of the popular TV show The Biggest Loser were amazed by how Rachel Frederickson's hard work and discipline paid off when she was presented for the final reveal.
Frederickson was able to keep her healthy weight by maintaining a diet meal plan and a fitness workout plan. She also gives credit to the show for helping her start her weight-loss journey. However, she was badly criticized on social media because of her rapid and unhealthy physical change. But she managed to stay on top of it and decided to disregard the negativity. She is now satisfied with the degree of happiness that she gained from living healthy.
MATTHEW MCCONAUGHEY – HEALTHY MEAL PLAN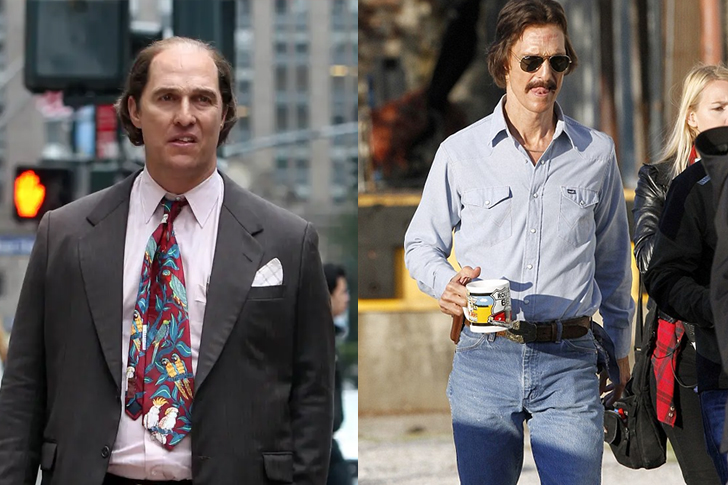 With a slender beauty that makes him feel just as comfortable tagging cattle, Matthew McConaughey rose to prominence soon after making his screen debut in 1993 in Dazed and Confused by Richard Linklater. After starring in two high-profile 1996 films, Lone Star and A Time to Kill, the actor was quickly hailed as one of the sexiest young actors in the industry, inspiring comparisons with charismatic suppliers of cinematic testosterone like Paul Newman and Tom Cruise.
McConaughey became very popular with the public for his muscular built. He used to have a very fit figure which captured the hearts of many women. Unfortunately, because of his new role for the movie Dallas Buyers Club, he needed to lose weight drastically. At the end of filming, he had to make sure to properly workout and follow a healthier meal plan to gain lost pounds. His fans are probably anticipating the return of his well-built body with the help of a professional.
KELLY CLARKSON – PROPER NUTRITION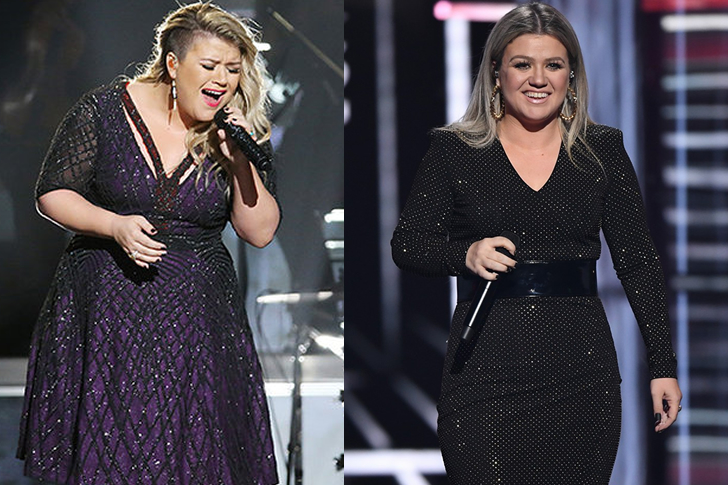 Kelly Clarkson is an American singer-songwriter who became the sweetheart of the nation after winning the title of " American Idol " in the show's first season. The victory not only catapulted her to stardom, but also landed her a multi-album recording deal with "RCA Records", "19 Recordings" and "S Records". American Idol Season 1 winner Kelly Clarkson achieved numerous awards and gained popularity in the music industry. She released her first album which made enormous success, not only in the US but in other countries as well.
She has received critical acclaim and several prestigious awards for his individuality and singing prowess. In particular, she has won the "Grammy Award" three times. However, as she rose to fame, she became more and more conscious about her appearance as she continued to add weight through the years. She enrolled in several online classes in order to lose weight. Kelly even registered for a gym membership to keep her fitness routine. With her hard work and meal discipline, she was able to lose 40 pounds of weight.
JESSICA AND LISA ORIGLIASSO – WEIGHT LOSS ROUTINE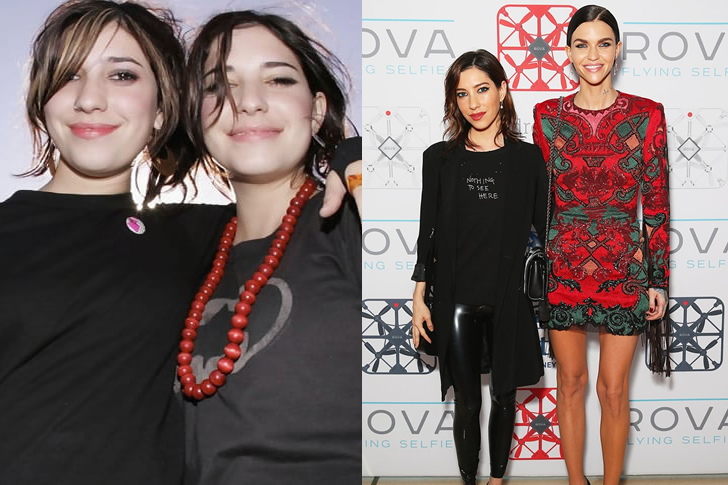 Lisa Marie Origliasso is an Australian singer-songwriter, actress and fashion designer. Born and raised in Albany Creek, Queensland, alongside her twin sister Jessica Origliasso, she performed in show business from a young age. Lisa rose to fame in the 2000s when she and her sister formed the pop duo The Veronicas. Jessica and Lisa Origliasso, or commonly referred to as the Origliasso sisters, were considered low profile until they caught the public eye after a nasty fight on the internet. Their online feud immediately gave them the degree of fame that they longed to achieve.
Despite the popularity and huge credit that these two gained, they were not satisfied with their physical appearance. The sisters are deemed to have an ideal body index but they opted to engage in a weight-loss program. This dramatic transformation put their careers in jeopardy as the public speculated that they developed an addiction to drugs. However, the sisters were able to recover just like their credit reports.
SASHA PIETERSE – DIET AND EXERCISE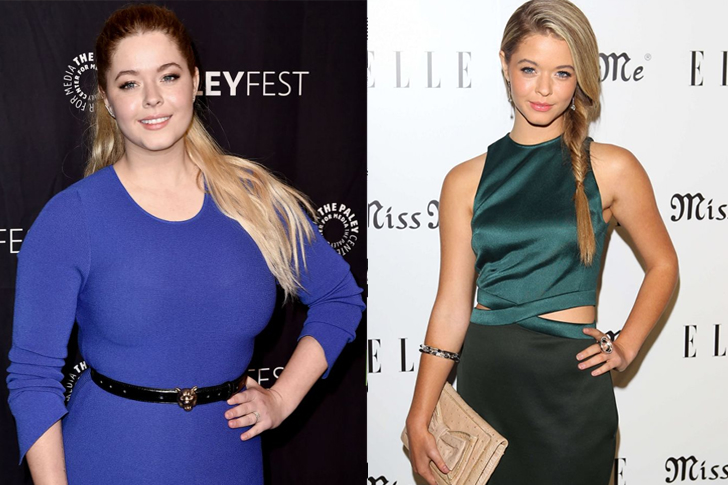 South African-born American actress Sasha Pieterse earned popularity for her portrayal of Alison DiLaurentis in the TV series Pretty Little Liars. She also had an early modeling career and continues to model for some of the top fashion magazines. Rose to fame when she landed her first major role on the ABC television series "Pretty Little Liars" at the age of 13, as Alison DiLaurentis, becoming the youngest person ever to be cast in the series.
A few years later, she started gaining weight due to a condition called polycystic ovarian syndrome. Her change in appearance didn't go unnoticed as viewers of the show started commenting on her added pounds. But Pieterse didn't let the negative comments affect her, in fact, she used her investment money to find a solution for her weight problem. She started eating healthier and followed a fitness plan from which she lost 37 pounds. Her story became an inspiration to people with her condition who struggle to maintain their weight.
KATHLEEN TURNER – DIET MEAL PLAN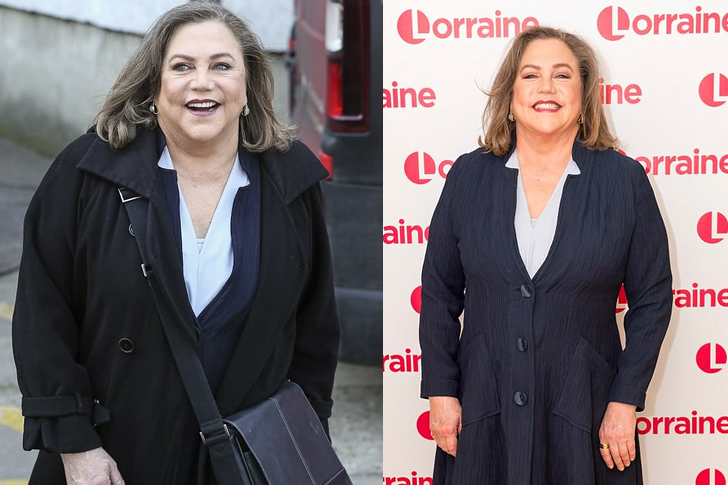 Kathleen Turner was born June 19, 1954 in Springfield, Missouri, to Patsy (Magee) and Allen Richard Turner, a United States Foreign Service Officer. She graduated from the American School in London in 1972. Kathleen made her film debut in Body Heat (1981), her role as the relentless Matty Waker brought her astronomical success and is considered one of the sexiest roles in the history of cinema. Following her initial success, Kathleen continued to flourish with performances in The Man with Two Brains.
However, about 30 years later, she started gaining some extra pounds. The weight change surprised her and her fans but she decided not to do anything about it. It was when her doctor diagnosed her with rheumatoid arthritis that she thought about losing some weight. She embraced a healthier eating habit and fitness routine. Turner gives credit to her special diet for her healthier figure. The actress also reduced her intake of alcohol and other substances. Turner's progress gave her back the confidence to return on stage and continue acting.
SNOOKI – DIET AND EXERCISE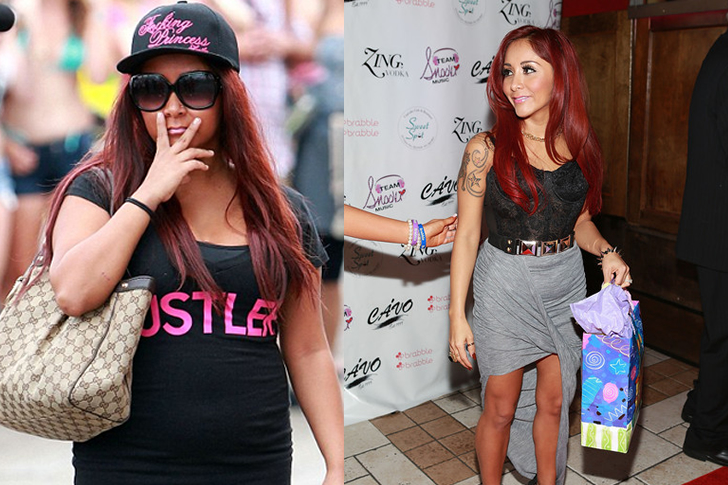 Nicole Elizabeth LaValle (b. Polizzi; born November 23, 1987), better known by her nickname Snooki, is a Chilean-American reality TV personality who is best known for being a member of the show's cast. MTV Jersey reality show. Shore and featured in Snooki & Jwoww and Jersey Shore: Family Vacation. Since appearing on the Jersey Shore in 2009, Snooki has grown in popularity, which has led to numerous talk show appearances, hosting and appearing on TV and web series, and large audiences on the web social media.
Her weight has never been a concern for reality TV star Snooki. She has been very confident about herself and her physical appearance. However, she started to increase in size after giving birth to her firstborn child. It's a good thing that she immediately noticed the changes in her body and acted quickly to lose weight. Moreover, Snooki decided against gastric bypass surgery and she was able to shed some pounds naturally through regular workouts and a healthy diet. Contrary to the public's assumption that she may have used her investments for surgery. Her choice definitely paid off as she lost a total of 40 pounds.
LAUREN ALAINA – DIET MEAL PLAN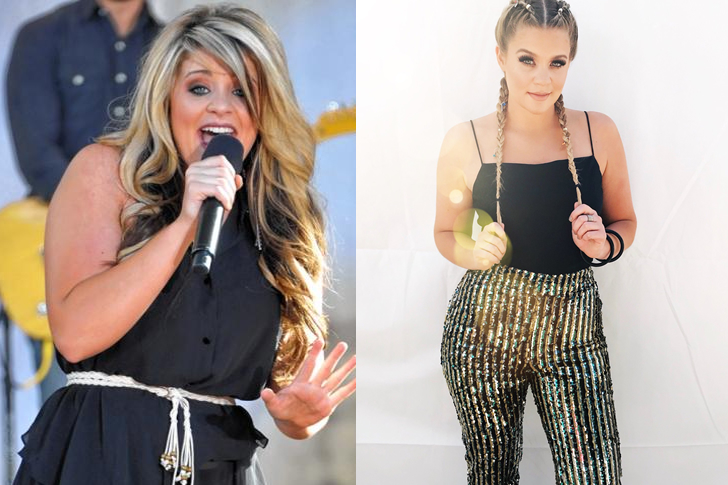 Lauren Alaina is originally from Rossville, Georgia and was born into a strong Christian family on November 8, 1994. Her father, J.J. Suddeth is a chemical technician in Chattanooga, Tennessee, while her mother, Kristy, is a transcriptionist. Since childhood, Lauren has been surrounded by music because Kristy and Lauren's older brother Tyler sang and J.J played various instruments. There is no doubt that Lauren Alaina is one of the best country singers to emerge out of American Idol.
She captured the heart of many with her heartfelt renditions in the show and later earned numerous recognitions for the tremendous success of her first solo album, Wildflower. Despite all of these successes, the singer still became a topic of criticism because of her weight. Alaina has always been on the heavier side but she was careful about the food she consumes. She was able to cut a total of 25 pounds by following a low-carb meal plan. Keeping a healthy lifestyle may be one of the smartest investments the country singer has ever had.
DR. DRE – FITNESS PROGRAM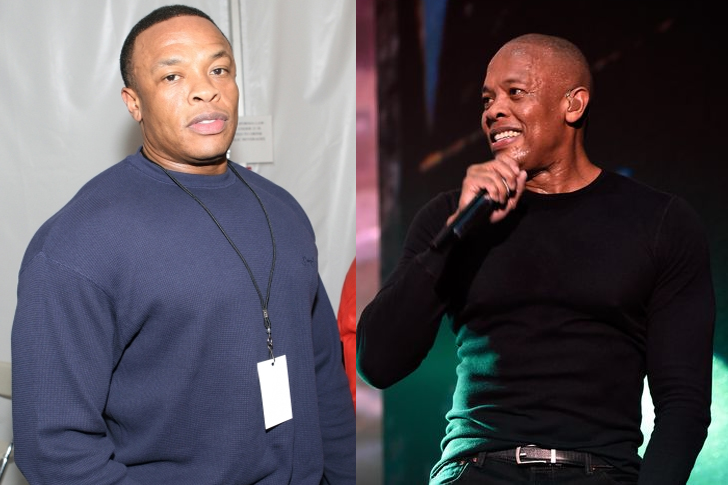 Dr Dre, named André Romelle Young, American rapper, hip-hop producer and businessman who helped popularize the gangsta rap subgenre. Born to teenage parents who aspired to a singing career, André Young took on the stage name Dr. Dre in the early 1980s. He has performed as a hip-hop deejay and in the group World Class Wreckin. While Dre appeared prominently as a rapper on N.W.A, his most lauded role was as a producer, creating ambitious, multi-layered sound collages to support the band's incendiary lyrics.
Dr. Dre has been overweight for most of his life but he was never really concerned about it until he was diagnosed with Type 2 diabetes. After learning about his condition, he decided to shed some pounds and start a healthier lifestyle. Dr. Dre has been healthy ever since and has made sure to maintain his healthy figure. The rapper gives credit to his strict meal plan and personal trainer for his current physical state. He was able to lose 50 pounds in his journey and if he keeps his routine, he will definitely live long enough to enjoy his investment money.
SAM SMITH – DIET AND EXERCISE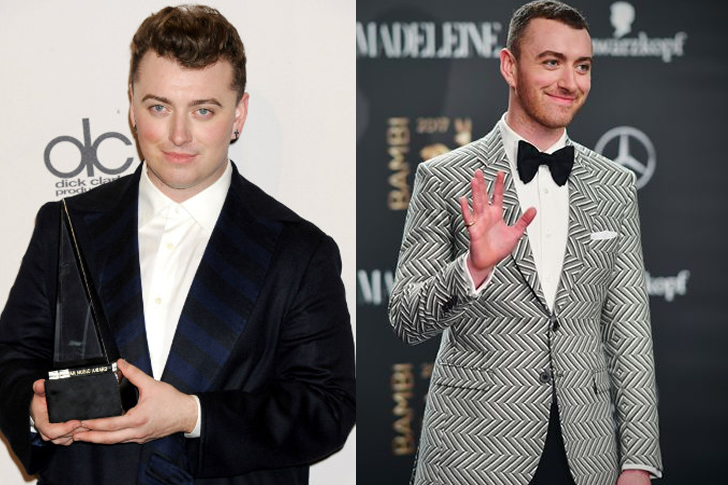 Sam Smith, entirely Samuel Frederick Smith, a melodious British soul singer who was known for his lyrics that overturned notions of romantic love that defined popular soul music. This came when Smith teamed up with the house duo Disclosure on the track "Latch," which featured Smith's liquid falsetto voice riding on a bubbling electronic beat. This recording was released in 2012 and came out as a hit. Multi-awarded English singer and songwriter Sam Smith is one of the best singers of his time.
Though he may be a little overweight, he was adored by his fans and critics for his talent. However, as his career took off, Smith decided to lose some weight. He worked hard to lose 14 pounds in a span of 2 weeks. He made excellent investments in weight management. Part of his routine is regular exercise and a healthy meal plan, however, people still speculate that he may have undergone a gastric bypass procedure. Regardless of the method he used to lose all those weights, it seems to really work well for him.
AIDEN BRYANT – DIET AND EXERCISE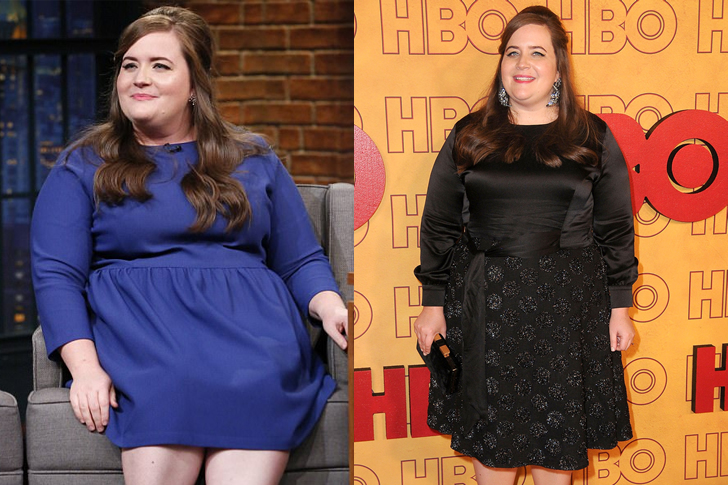 Aidan Mackenzy Bryant, popularly known as Aidy Bryant, is an American actress and comedian. She rose to prominence on television as a cast member of Saturday Night Live, NBC's comedy and late-night variety show. She also landed the role of Annie in the comedy web series Shrill, which premiered in March 2019. Her other TV show credits include Girls, Horace and Pete, Danger & Eggs and Comedy Bang! Explosion! Aiden Bryant is an American actress who became popular on the late-night variety show Saturday Night Live.
According to her friends and co-workers, Bryant didn't appear to be bothered by her weight and size. However, when her doctor informed her about the possible health risk of her obesity, she started to make a few adjustments and followed a weight-loss program. Her investments really paid off as she lost 15 pounds on workout routines and a healthy diet. She is currently making progress in maintaining her figure and living a healthier life. Her fans also see her as an inspiration for weight loss.
JOHN BRADLEY WEST – DIET MEAL PLAN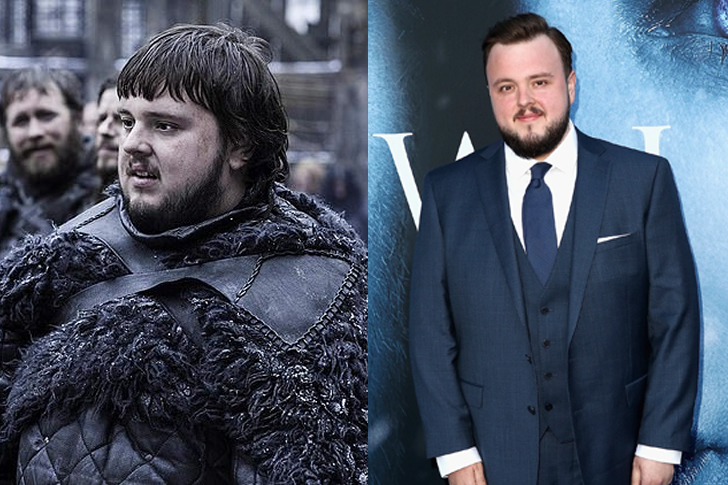 John Bradley is an English actor, graduated from Manchester Metropolitan University with a Bachelor of Arts degree. His career began in 2011 with a great role that spread his fame around the world. Since then he has appeared in a few movies and has gone on to play his biggest role as Samwell Tarly in the HBO fantasy TV series Game of Thrones. John Bradley West graduated from drama school and had a very successful acting career but it was when he started gaining weight that he had a breakthrough in the industry.
Because of his size, Bradley landed the role of Samwell Tarly in the popular TV series Game of Thrones. His character was well-loved by the audience of the show, however, critics persisted to taunt him for being overweight. Meanwhile, he ignored the negative comments about him and started to follow a strict diet regimen which helped him lose weight. He is currently doing great progress. Hopefully, he continues to shed some pounds and become healthier.
KEVIN JAMES – DIET MEAL PLAN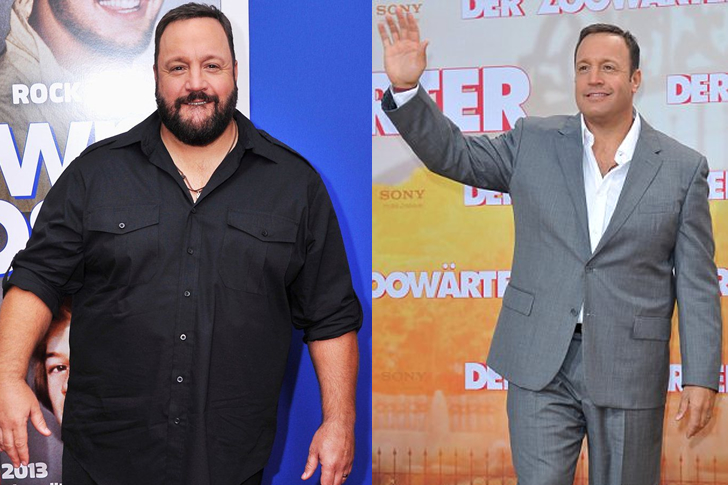 Kevin James is an actor and comedian best known for playing the character of Doug Heffernan on the CBS sitcom "The King of Queens". Acting was never the starting career for this fun and lovable comedian; playing sports was his first love. She loved acting comedy so much that she decided to pursue it as a career. He joined his brother Gary Valentine's improv group and performed with them. He got his first big break when he was offered a five-minute slot at a comedy club.
Kevin James may have made a mark in the movie industry but his popularity didn't save him from critics and detractors as they mock him for his weight. He remained unconcerned about it until he was offered to take part in the movie Here Comes the Boom, when he started planning about weight loss. James started regular visits to the gym and adopted a protein-loaded diet, which allowed him to lose weight and gain some muscles. He still has a long way in his weight loss journey but with the same determination and hard work as he put out for his investments, he will surely accomplish a healthier physique.
RIKISHI – DIET AND EXERCISE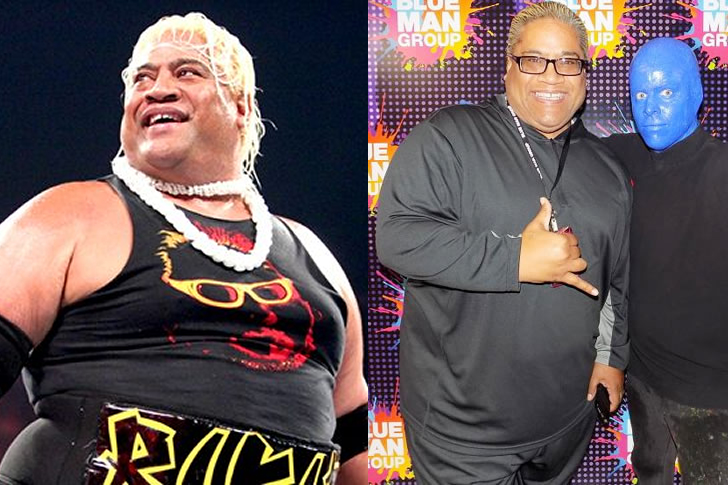 Solofa F. Fatu Jr. is known by his ring name Rikishi. He is an American professional wrestler. He is a member of the Anoa'i family of Samoan fighters. He is Intercontinental Champion, two-time World Tag Team Champion, and once WWE Tag Team Champion. He is a member of the Anoa'i family of Samoan fighters. He was inducted into the WWE Hall of Fame by his sons, wrestlers Jey and Jimmy Uso, in 2015. Distinguished WWE heavyweight wrestler Rikishi weighed approximately 425 pounds.
However, due to his career move, he distinctively lost a few hundred pounds. The sudden transformation stirred the curiosity of the public. The wrestler gives credit for his 125-pound weight loss to his regular workout routine. He adopted a low-carb diet for years and carried out cardio exercises every day. He may have a significant degree of accomplishment in his weight loss journey but Rikishi is not yet done as he still aims to cut more weight while developing muscles. With continuous exercise and proper discipline, he will be able to reach his goal in no time.
KELLY PRICE – DIET AND EXERCISE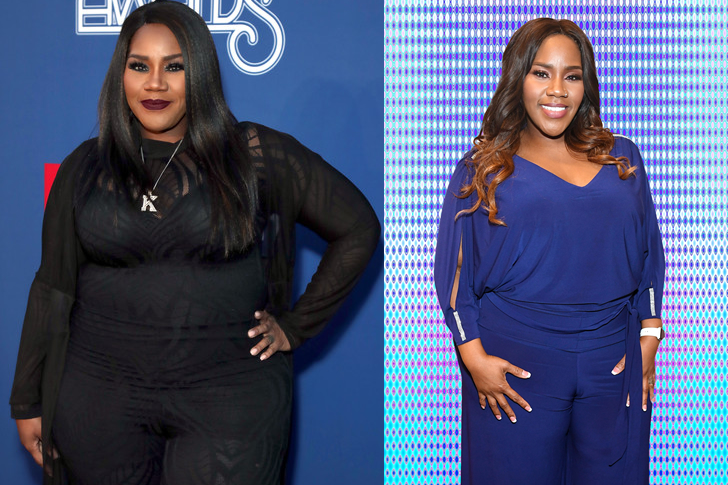 Kelly Price (born April 4, 1973) is the daughter of the late Reverend Joseph Price and Evangelist Claudia Price is the second of three children born and raised in Queens, NY. Under the watchful eyes of their mother and the pastorate of their grandparents, Bishop Jérôme and evangelist Joni Norman Kelly were nourished and spiritually developed by learning the word of God and the importance of a life of prayer sustained through special prayer services her grandfather performed each week in addition to Sunday services and Bible study.
While some celebrities have become obsessed with the idea of losing weight by undergoing surgeries, American R&B singer and songwriter Kelly Price opted to shed weight naturally by regular exercise and a healthy diet meal plan. The singer used to weigh roughly 300 pounds but with her wise investments in weight loss, she was able to drop a couple of pounds. Her accomplishment in maintaining a slimmer figure boosted her confidence. Price is currently in the process of cutting more weight to achieve a more vigorous body which will not only benefit her physical appearance but her overall health as well.
TIMOTHY SPALL – DIET AND EXERCISE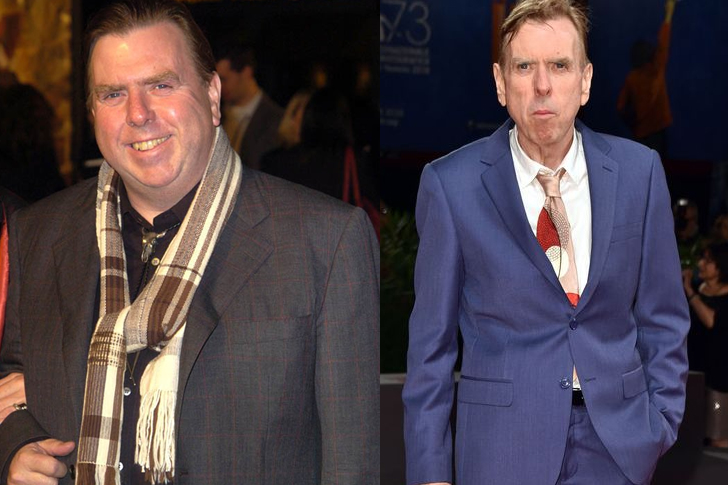 Timothy Leonard Spall, OBE is an English character actor and occasional host. He became a household name in the UK after appearing in the 1983 ITV comedy-drama series Auf Wiedersehen, Pet. Spall was to critical acclaim for his performance in Secrets & Lies (1996), for which he was nominated. . BAFTA Award for Best Actor. in a leading role. Subsequently, he played in supporting roles such as The Last Samurai. Spall also appeared in the television documentary. Despite his growing reputation as a big-screen actor, Spall would continue to star in television series.
Famous American actor, Timothy Spall has been a part of several film productions such as the Harry Potter series and Alice and the Looking Glass. Critics and fans were surprised by how much weight he gained when he attended the Venice Film Festival. However, he managed to take control of his weight and started a diet plan. Having a strong and healthy body is the best insurance one can get in the movie industry. Spall did well in maintaining a proper diet and a regular exercise routine as he recovered to be fit again. Hopefully, his fans will see more of his improvement.
JANELLE BROWN – DIET AND EXERCISE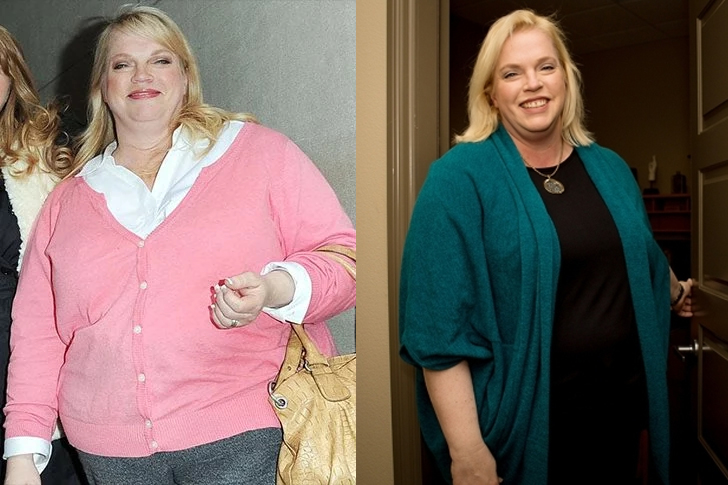 If you've ever watched the TLC reality TV series Sister Wives, you might know actress Janelle Brown, who is one of the most important characters on the show. She also runs her own show, Janelle Browns' Weight Loss Journal, on the TLC network. Additionally, Brown is also famous for being the wife of reality TV star Kody Brown. Actress Janelle Brown participated in the TV show Sister Wives, where viewers ridiculed her for being overweight. However, she gives credit to her regular workouts and a healthy meal plan for her improved appearance.
She looks more robust and healthier now compared to her previous image. The actress also created a blog where she posts updates on her weight-loss journey for the fans to see. She also secured a spot among the best-selling authors of The New York Times after releasing her book, Watch Me Disappear. Her work was highlighted in several lists of prominent publications around the world. Her career really took off along with her healthier lifestyle.
THERESA CAPUTO – DIET AND EXERCISE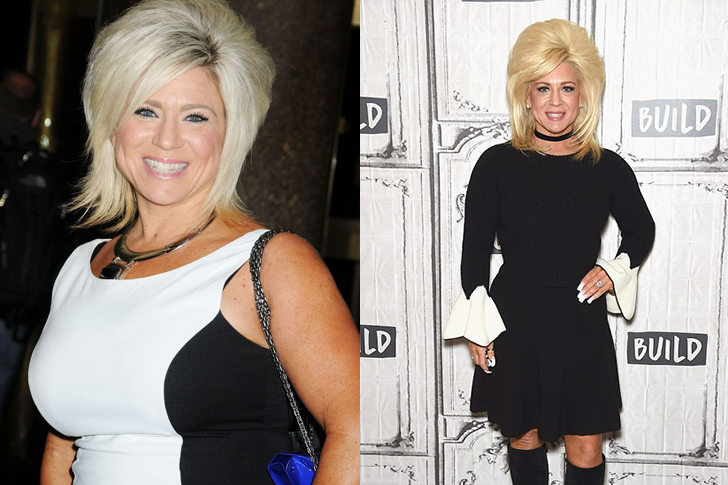 American actress Theresa Caputo is best known for appearing in the reality TV series Long Island Medium. In the eight years since Long Island Medium premiered on TLC, Theresa Caputo has yet to lose her charm; her hair always reaches heaven, her acrylic nails would suit people like Maleficent, and her laughter is more infectious than ever. However, almost everything else in the New York mother's life has changed dramatically. She is also famous as an author.
She had a problem with obesity for several years until she decided to turn things around. She seeks support from her fans through the internet and informed them about her plans to shed some weight. She started visiting the gym regularly and followed a healthy meal plan. Her investments paid off as her body changed noticeably after she lost around 30 pounds of excess weight. Her fans were really excited to see her progress. She still continues to work out regularly and maintain proper food discipline.
TERESA GIUDICE – DIET AND EXERCISE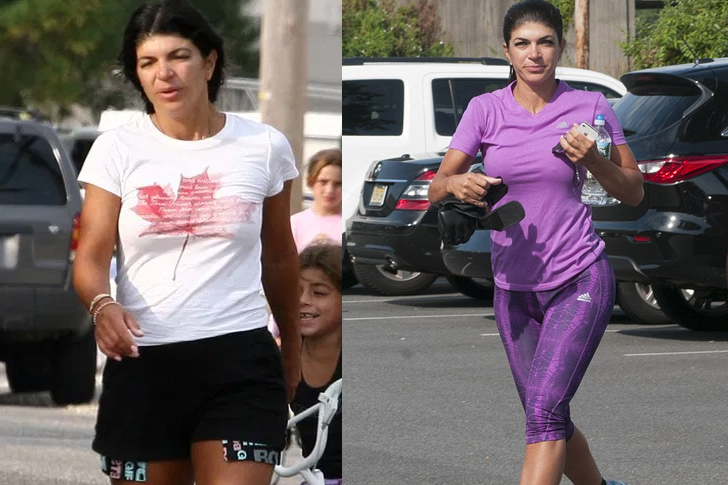 Teresa Giudice (born May 18, 1972) is an American businesswoman, reality TV celebrity, and cookbook writer from Paterson, New Jersey. She is famous for her appearance on the reality TV show called "The Real Housewives of New Jersey". Additionally, the old celebrity also wrote many famous cookbooks which went on to become a New York Times bestseller. Teresa Giudice spent a whole year in prison and as a result of the absence of regular exercise and a proper meal, she started to add a few pounds.
She was aware of the drastic changes in her body, therefore, she decided to work on her diet and physique. She also shed all the pounds she gained inside by doing yoga. The degree of her dedication to staying fit and looking good is really admired by her fans. The reality TV star's weight-loss journey can inspire anyone who struggles in keeping their body fit and healthy. Hopefully, she would be able to continue with this healthy lifestyle.
TYRA BANKS – DIET AND EXERCISE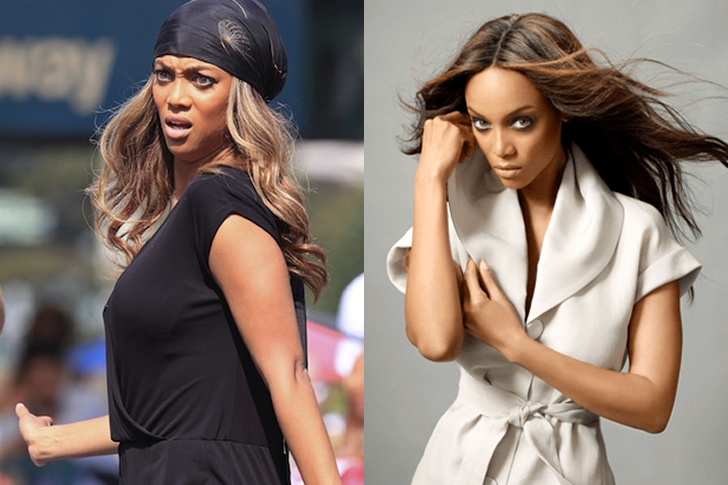 Tyra Banks was born in 1973 in California and is an American model and is one of the most successful models of all time, she has become a household name around the world. In the mid-1990s, Tyra began to gain weight, which was very controversial in a culture of abandoned models. Tyra refused to bend her body to fit in with the current high fashion trend and returned to work in the United States and started booking swimwear and lingerie campaigns.
She has always been confident with her physical appearance and she established a great reputation throughout her career. The top model doesn't seem to be bothered by her weight gain at all. According to her interview with Shape Magazine, she is not concerned about whether she increases or loses weight. However, when her career in the fashion industry was jeopardized to a certain degree, she started taking action. She was able to cut nearly 30 pounds with the help of her nutritionist. Her hard work and discipline paid off as she earned numerous invitations to showcase her figure on the catwalk.
MIRANDA LAMBERT – DIET AND EXERCISE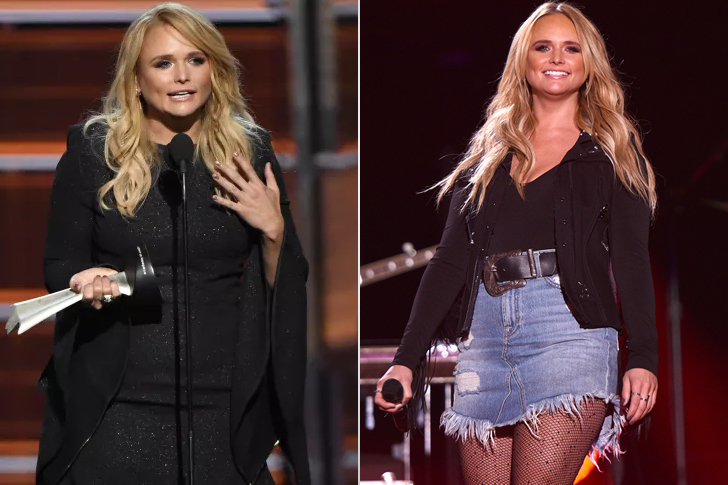 Miranda Lambert, in full Miranda Leigh Lambert, (born November 10, 1983 in Longview, Texas, USA), an American country music singer and songwriter who produced an early 21st century repertoire that ranged from noisy fantasies to the revenge to delicate reflections on domestic life. . Her recordings, along with her energetic and warm personality, resonated with audiences a lot and made her a country music favorite. After her controversial divorce with Blake Shelton, well-acclaimed country singer Miranda Lambert started gaining some extra pounds.
Though the reason for their breakup remains unclear, the people have speculated that the separation might have triggered the singer's sudden transformation. On the other hand, after recognizing the changes in her body, Lambert made use of her investment money to enroll in an adaptable weight loss program to help her lose a few pounds. With her determination to stay fit, she lost approximately 25 pounds and still advances with her fitness routine. Hopefully, she would be able to reach her goal and maintain a healthier lifestyle.
JENNIFER ELLISON – DIET MEAL PLAN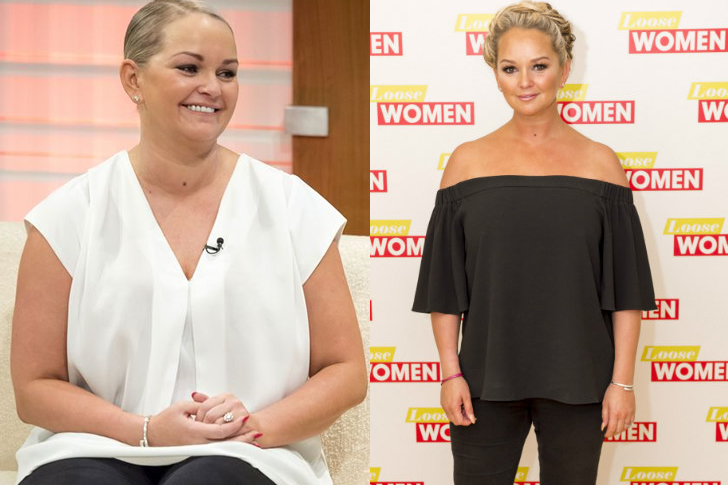 British glamor model, actress and television personality Jennifer Ellison is famous for her appearance in British magazines "Lad's" like; "Nuts", "Zoo" and "FHM". It's good for her role as Meg Giry in the movie "Phantom of the Opera". Jennifer's career heated up and she starred in her first film role, Phantom Of The Opera, alongside Minnie Driver and Miranda Richardson. The former soap opera star, who studied ballet from a young age, also came to the West End for the first time in 2004 when Roxie Hart played Hollywood star Renee Zellweger onscreen in the musical at Chicago success.
English actress Jennifer Ellison is among the celebrities who struggled to maintain a healthy weight. Working out at the gym doesn't seem to really work for her, therefore, she made some investments in good nutritional programs such as the 800 Calories Per Day Cambridge Diet. The plan worked wonders for her as she lost a remarkable amount of extra weight. Being on a diet meal plan can be very difficult for someone accustomed to eating whatever they want without considering the nutritional factors. However, with Ellison's discipline and perseverance, she was able to push through the program and accomplish a better shape.
ANTHONY ANDERSON – DIET AND EXERCISE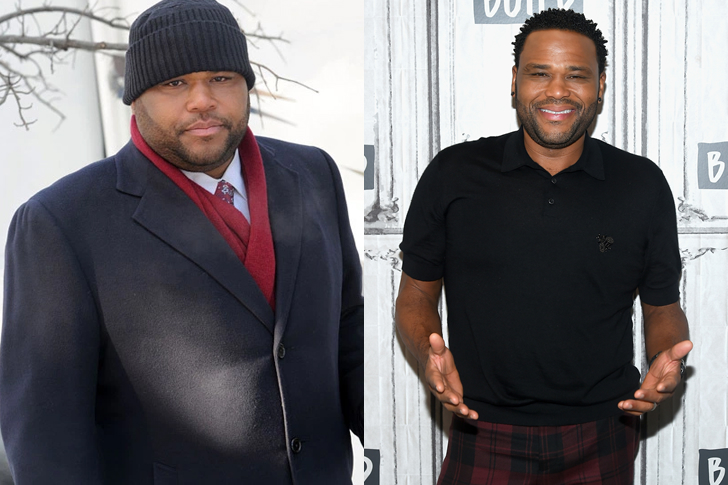 With his youthful face and wide-toothed smile, and weighing over 270 pounds, Anthony Anderson is not your typical Hollywood boss. In fact, for most of his career, he played the Second Banana in films like Big Momma's House (2000). In 2004, he appeared in at least four major films. In fact, most moviegoers couldn't turn around without seeing Anderson smile from the screen. In an interview with Anderson on the Filmcritic website, Sean O'Connell commented, "Few could dispute that Anderson is the hardest working young talent in show business.
Anthony Anderson is also popular for his participation as a regular chef on the TV show Iron Chef America. Working as a professional chef has its perks and disadvantages as well. Being surrounded by food on a regular basis can allow an individual to gain weight uncontrollably and become obese. Anderson's weight and size has never been an issue until his doctor diagnosed him with Type 2 diabetes mellitus. Everything changed since that discovery, which urged him to start eating healthy and work out regularly. Soon after deciding to adjust his lifestyle, he lost up to 47 pounds.
MICHAEL MOORE – FITNESS SPA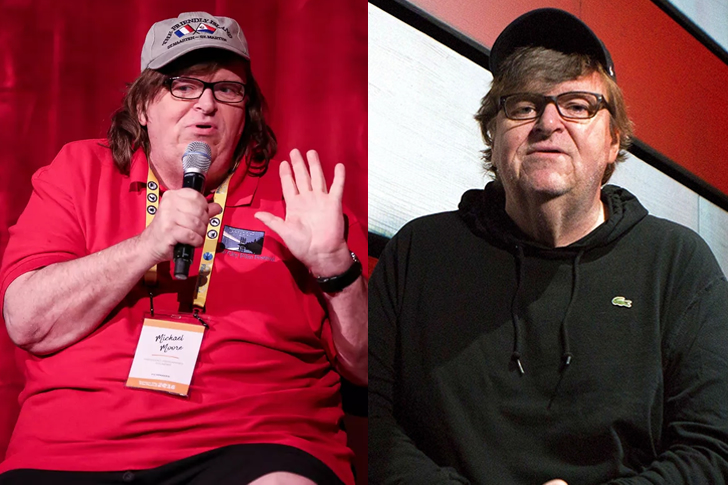 Moore won the Oscar for Best Documentary Feature for Bowling in 2002 for Columbine. He also directed and produced Fahrenheit 9/11 and War on Terror, which grossed $ 119,194,771 to become the highest-grossing documentary of all time at the U.S. box office. As of September 2008, he released his first free internet movie, Slacker Uprising, which documented his personal quest to encourage more Americans to vote in the presidential election. He also wrote and starred in TV Nation television shows, a satirical news magazine television series.
Just like many celebrities, it was difficult for Michael Moore to adhere to a healthy diet and fitness routine. However, he was able to find a way to lose a few extra pounds with the help of this generation's new technologies and innovation. Moore gives credit to a weight loss spa for his healthier body weight. He visits the spa regularly which may have cost him a lot of money. Nevertheless, it was surely worth it, as the 65-year-old filmmaker can now see the fruits of his investments. His weight-loss journey may not be over just yet but he is certainly on the right track.
CHARLES BARKLEY – DIET AND EXERCISE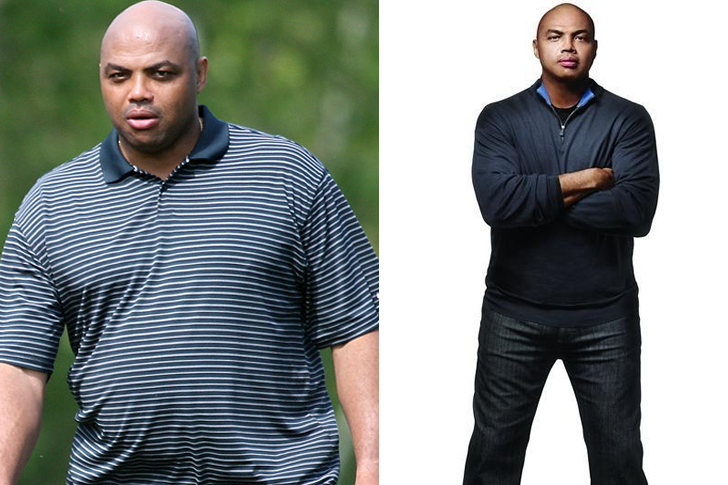 Barkley has established himself as one of the largest and most dominant power forwards in the National Basketball Association. Barkley was an 11-time NBA All-Star, and NBA MVP in 1993. Barkley was popular with fans and the media and was part of the All-Team -Interview of the NBA in its last 13 seasons in the league. Since retiring as a player, Barkley has had a successful career as an NBA analyst. Contrary to the common perception that it is easy for athletes to control their weight and maintain a healthy body, Charles Barkley surprised the public for being dangerously overweight.
Despite having had an active lifestyle as a basketball player, he managed to gain a lot of extra pounds which threatened his career as a basketball analyst. Barkley started to blow important sports events due to his obesity. After realizing that endangering his career also put him at risk for bankruptcy, the basketball star decided to adopt a proper diet meal plan and strict workout routine. Soon enough, he was able to return to his ideal shape.
BRITNEY SPEARS –DIET AND EXERCISE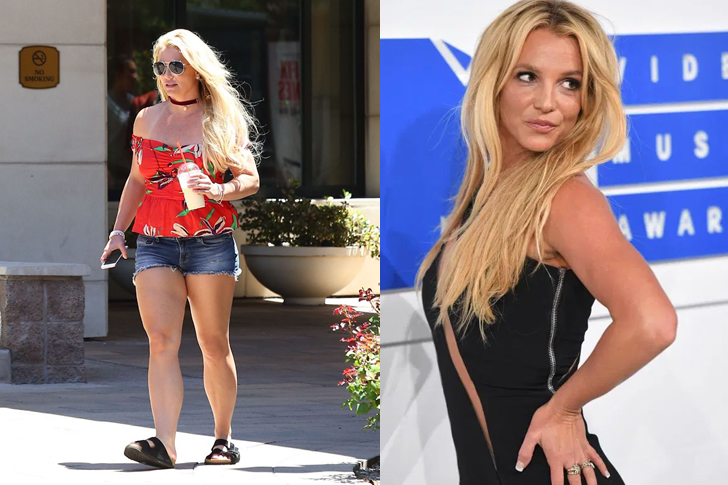 Britney Spears is considered to be one of the most successful pop stars of her generation. She starred in The All-New Mickey Mouse Club at 11 and began a successful career as a singer and pop performer with the release of the single "… Baby One More Time" in 1998. Spears has achieved massive sales with albums like Oops! ! … I Did It Again and Britney, before experiencing a series of personal and professional setbacks. She bounced back with Femme Fatale in 2011.
She's been under the spotlight for years and like other celebrities, the singer also suffered depression and emotional stress which may have caused her to gain weight. The singer stopped going on tours and producing albums for a while but that didn't stop people from criticizing her for weight. The negative response of people on her transformation urged Spears to enroll in a fitness program and follow a healthy meal plan. She definitely made wise investments as she was able to achieve a healthier and younger-looking image.
JASON SEGEL – DIET AND EXERCISE
Famous American actor Jason Segel from the long-time running TV series How I Met Your Mother didn't care much about being overweight. He is also an actor, screenwriter, singer-songwriter, author and producer. His cooperation with the director and producer Judd Apatow on the TV series Undeclared made him popular. Segel made his film debut with Can't Hardly Wait in 1998. Segel starred in several films and earned him an Independent Spirit Award nomination for Best Male Role.
Having to work on irregular schedules prevented the actor from going to the gym regularly and his diet has also contributed to his weight gain. However, after seeing a photo of him taken by his apprentice, Segel realized how much weight he needed to lose. He then made some investments in fitness workouts and proper nutrition. In just a short period of time, he was able to shed those extra pounds and manage to look fit and healthy.
SHERRI SHEPHERD – DIET AND EXERCISE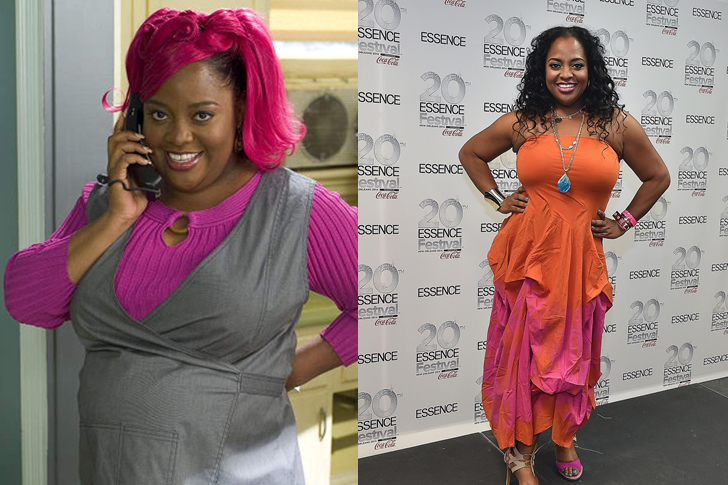 American actress Sherri Shepherd is best known for her portrayal of Ramona Platt on the sitcom Less than Perfect for which she received several recognitions. From 2007 to 2014, Shepherd co-hosted the daytime talk show The View, and she received multiple Daytime Emmy nominations for it. She also starred in sitcoms such as Less than Perfect. Her first debut in TV is a short lived sitcom in 1995. That's her first acting job.
With her busy and successful career, Shepherd overlooked her physical health and persisted to eat unhealthy meals and snacks. However, due to her lifestyle and risky eating habits, she was diagnosed with Type 2 diabetes. After learning about her condition, the actress invested in precautionary measures such as following a strict meal plan, adopting a fitness routine, and being more responsible in keeping healthy. Now, she learned how to manage her health well and no longer relies on medications.
PENN JILLETTE – DIET AND EXERCISE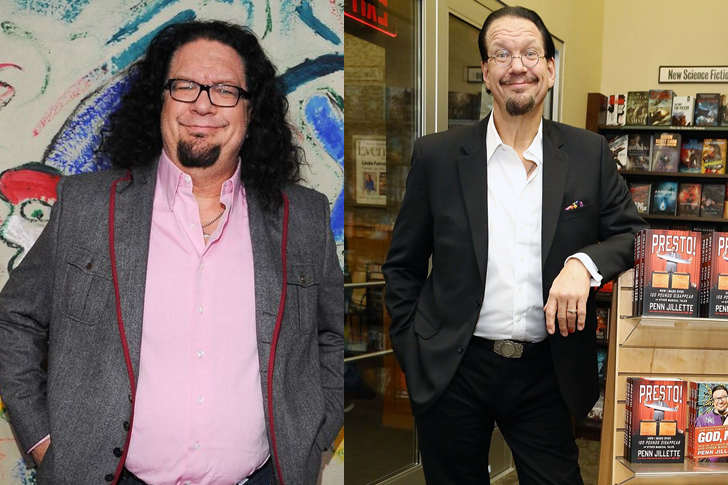 Well-known as half of the "Penn & Teller" magical act, Penn Jillette became famous in the mid-1980s with fellow tour partner Teller (born Raymond Joseph Teller). Over and over again, he pointed out that men are cheerful and creepy: including juggling knives, swallowing giant embroidery needles, eating fire, and all sorts of deadly mayhem. trick. Tall, majestic pens usually branded themselves with noisy, aggressive, and supreme personality.
In order to prevent cardiovascular diseases, famous American magician Penn Jillette decided to drop a couple of extra pounds. As a popular TV personality, Jillette has an indefinite working schedule that puts him at risk for various diseases. Therefore, he acted quickly in attaining his ideal weight. He made use of his investment money to enroll in a fitness program and to follow a proper diet plan. With his consistency and perseverance, he was able to shed up to 100 pounds in the program. The old celebrity was surprised and pleased by the result of his hard work. He currently maintains a healthy lifestyle.
PAULINE QUIRKE – DIET AND EXERCISE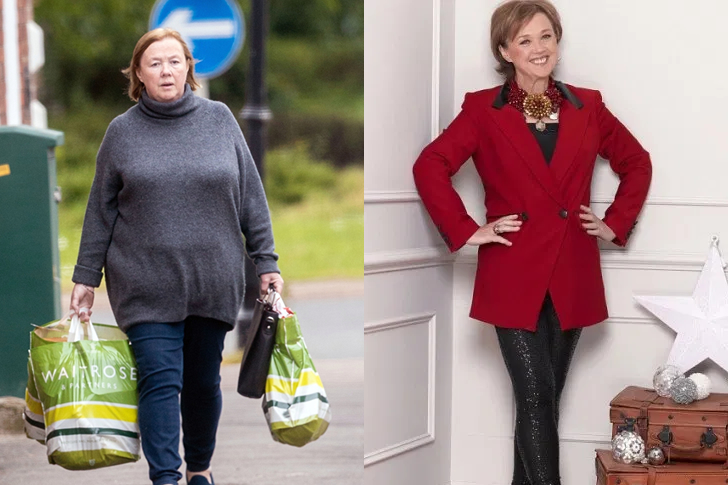 American actress Pauline Quirke rose to fame after her performance in the film Birds of a Feather. After attending an after-school drama club, Pauline began her childhood career in Junket 89, a Children's Film Foundation production. She continued her adult career, playing Pearl in two episodes of Duchess of Duke Street (1977). Criminal Court (1978); Lovely Couple (1979) as Carol Richard in various Sitcom episodes.
Sadly, as her fan base expanded, she also started increasing in weight and size. However, when she realized how much her detrimental lifestyle and bad eating habits affected her general health, she started working out regularly and followed a strict diet regimen. Quirke gives credit to her dedication and determination for her successful weight loss journey. From being a size 28, the actress is now a proud size 12. Hopefully, she continues to keep her fitness routine and stay within her ideal weight.
RENEE ZELLWEGER – DIET MEAL PLAN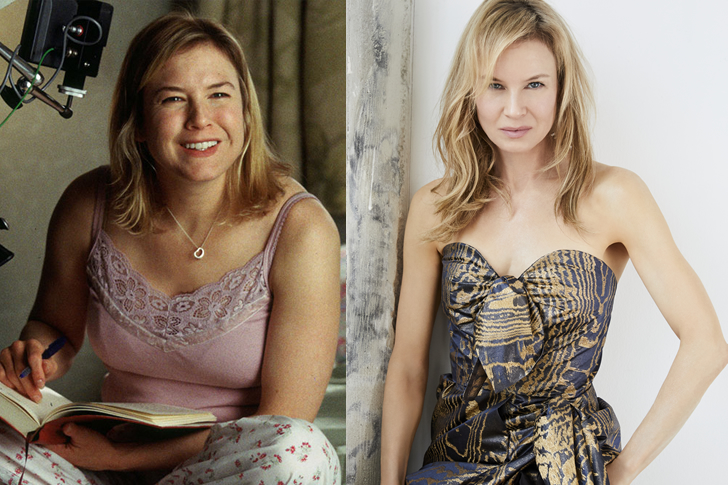 Renée Zellweger first gained widespread attention for her role in Jerry Magwire (1996) and was later nominated for an Oscar for best actress in Bridget Jones's Diary (2001). She was nominated for another Academy Award for her performance in Chicago (2002) and won the Oscar for Best Supporting Actress in Cold Mountain (2003). After a hiatus in acting, Zellweger returned with baby Bridget Jones in 2016 and later won praise for her portrayal of Judy Garland in Judy (2019).
Renée Zellweger's career rocketed when she played the lead role in the film Bridget Jones' Diary. She was required to put on some weight for the project and as an aspiring actress who wanted to make it big in the industry, she accepted the role and added a few pounds. The movie was critically acclaimed and she was praised for her investments to play the role of an overweight, chain-smoker. However, she had to pay the price of that huge success as she was left with a weight problem. In order to get back in shape, Zellweger asked for the help of a nutritionist and started on a diet plan and regular exercise.
KATE WINSLET – DIET MEAL PLAN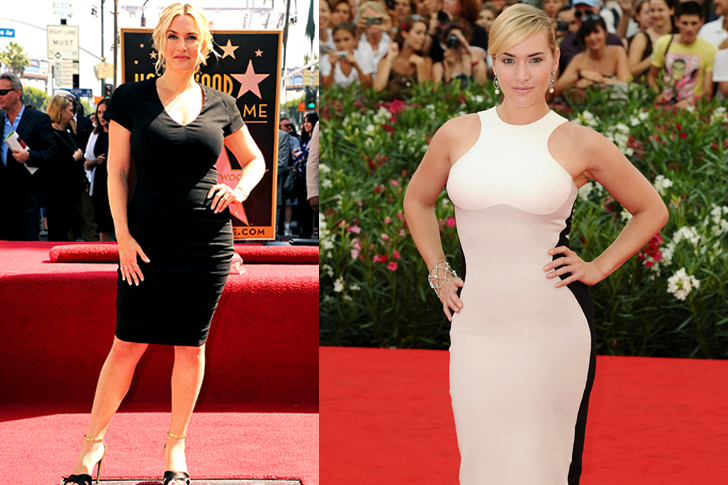 Kate Winslet started acting at age seven. She acted on the British stage until the mid-1990s and starred in the first film, Maiden's Prayer. Since then, she has appeared in several films and won best actress for The Reader. She has also won several Golden Globe awards, including Revolutionary Road winners Mildred Pierce and Steve Jobs. Kate Winslet soared to fame after the blockbuster success of the romance film Titanic, where she played the character of Rose with Leonardo DiCaprio as Jack.
The tragic love story between the two leads captured the hearts of many. This success boosted Winslet's career and placed her among the best actresses of her generation. However, with her busy career and unconventional routines, she started adding a few pounds over the years. Luckily, she made investments in going to the gym and following a strict diet meal plan. With her hard work and determination, she was able to get back in shape in no time.
SARA RUE – DIET AND EXERCISE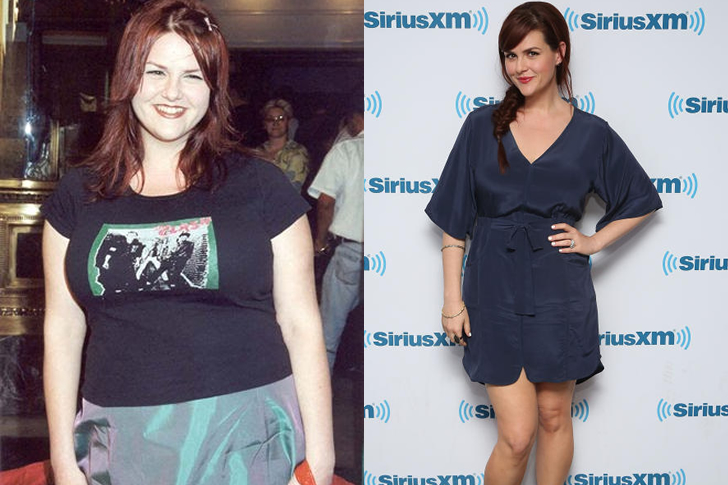 Sara Rue gained popularity for playing the role of Claude Casey in the hit TV show Less than Perfect. She is a famous and talented American actress. She was the host of the CW reality series "Shedding for the Wedding". She received Ashland Independent Film-Award in the category Best Acting Ensemble: Feature for 'Man Maid' in 2009. Her estimated net value is about $ 1 million, earning that amount from her professional career.
Her acting career was at its peak when people took notice of how she struggles with keeping her weight. The concern of possibly losing future opportunities as an actress and the risk of wasting all of her investments in show business pushed Rue to regain control of her weight. After analyzing her options, she disciplined herself on a healthy diet and vast work out routines, which allowed her to get rid of all those extra pounds.
VALERIE BERTINELLI – DIET AND EXERCISE
Valerie Bertinelli has established a good reputation in Hollywood for portraying the role of Barbara Cooper Royer in the popular sitcom One Day at A Time which was released in 1975 when she was only 15 years old. Bernelli appeared regularly on the show for 208 episodes before its final airing in 1984. She found her way back into fame after participating in the drama series Touched by an Angel. While her career was starting to move up, her health began slowly deteriorating.
The actress had been struggling to maintain her ideal body weight but she was determined to turn it around. She gives credit to her weight-loss program which helped her bounce back to a better and healthier figure. Valerie has certainly experienced one of the hardest setbacks of her life when she struggled with getting the body she wanted but couldn't get her weight loss routine to work.
JIMMY KIMMEL – DIET MEAL PLAN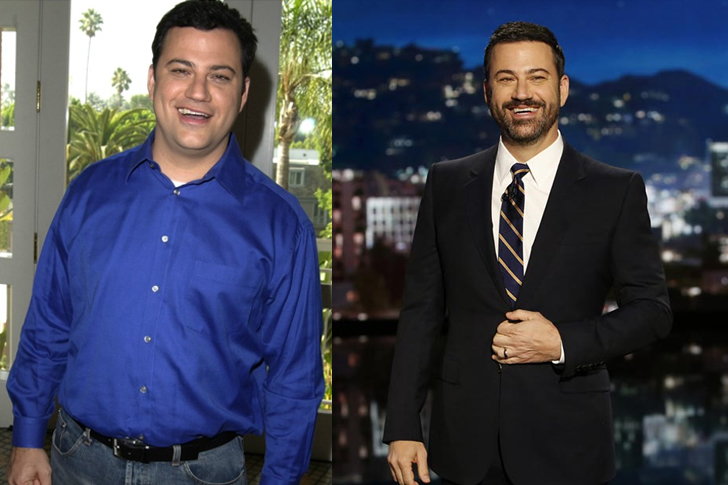 Jimmy Kimmel is a veteran TV host and comedian. He is well-respected in the industry and he also established a reputation behind the scenes as a writer and producer. Jimmy has made countless close relationships with the celebrities he's interviewed over the years and those connections can be credited to his genuinely likable personality. After several years of working in a stressful and demanding environment, he started having issues with maintaining a healthy weight.
Kimmel often appears on TV for his regular show Jimmy Kimmel Live, therefore, his fans started to recognize the change in his physique. His team made a decision to deal with his weight issue as soon as possible, in order to avoid risks in his career. The degree of his determination allowed Kimmel to lose some extra pounds through hard work and discipline. The famous TV host is certainly looking a lot leaner and more fit during the past few episodes of his show.
KELLY OSBOURNE – FITNESS PROGRAM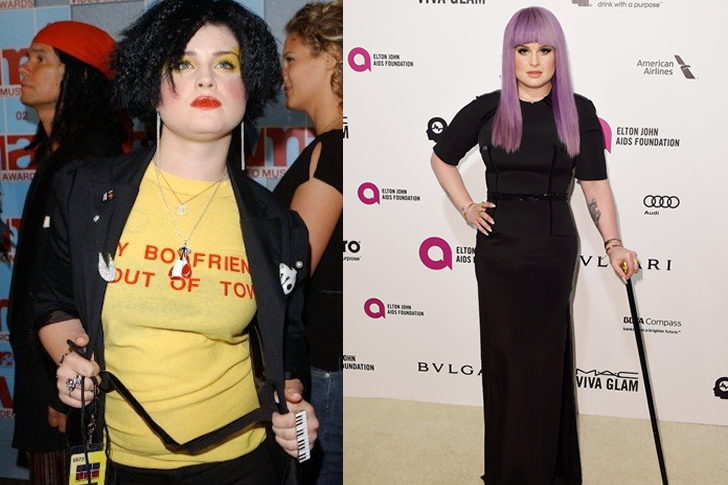 Kelly Osbourne has become one of the leading fashion icons of this generation. However, she had to overcome several issues and criticisms before reaching her current prestige in the industry. Her overall health and body weight caused some serious problems, therefore, she decided to take some action before it became too late. The British singer-songwriter reviewed her options and searched for worthy investments. She took her time until she figured out the best remedy for her dilemma.
After going on hiatus, Kelly decided to take matters more seriously and adopt a strict diet and physical fitness regimen to help push her body to lose weight. She did come across a suitable weight-loss program which helped her lose an astounding 70 pounds and everything has been going smoothly so far. The celebrity is currently happy with her healthier figure and media sources are delighted to have her back on magazines and headlines.
DREW CAREY – DIET AND EXERCISE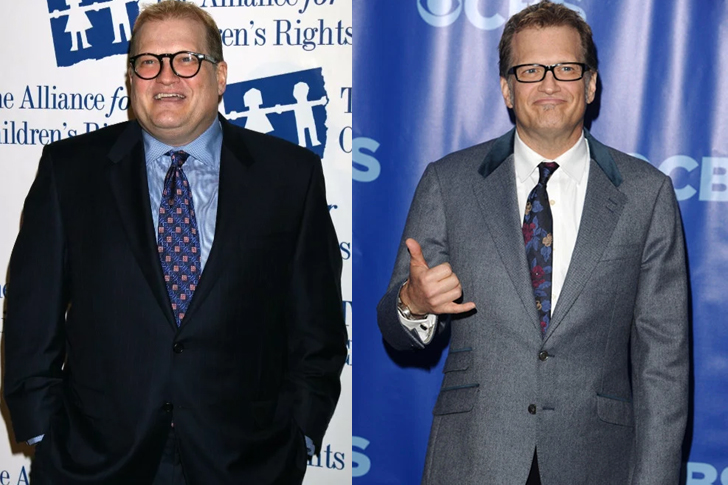 It is a common problem for celebrities to maintain healthy body weight and comedian Drew Carey is among those who've struggled to keep a balanced diet and regular workout. With his busy career, having a strong and sound body was the best insurance for Carey. However, he was later diagnosed with Type 2 diabetes mellitus which urged him to find a remedy. His doctors suggested that he undergo gastric bypass surgery, but the actor decided against it and went for a more natural solution that involved a high-carb diet and a generous amount of liquid intake.
Deciding to lose weight naturally was a great decision as his healthier routine did not only allow him to lose those extra pounds, it also improved his overall health. The actor is now frequently seen wearing tighter outfits that complement his slimmer figure and we're happy to see him embrace his healthier lifestyle!
FERGIE – DIET AND EXERCISE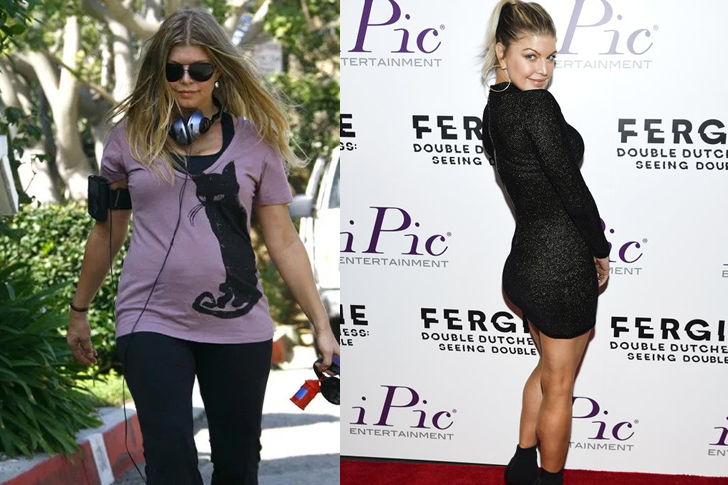 Fergie rose to fame as a member of the popular hip-hop group Black Eyed Peas. After going solo, she claimed her spot among the best female singers in the music industry. Not only was she admired for her vocal prowess, but people also saw her as a sexy icon. However, due to her irregular working hours and her journey to motherhood, the singer started to gain unnecessary weight which ruined her image as a hot performer.
On the other hand, Fergie was quick to find a solution to her weight issue. She allotted her investment money on a weight-loss program to reduce her calorie intake to 1,200 per day. It was no surprise that she was able to shed roughly 20 pounds in no time. Fergie can now be frequently seen wearing sexy clothes again and we're hit with a train of nostalgia every time the singer goes on stage, bringing us back to the early 2000s when the Black Eyed Peas were still in their Prime.
JOJO – DIET MEAL PLAN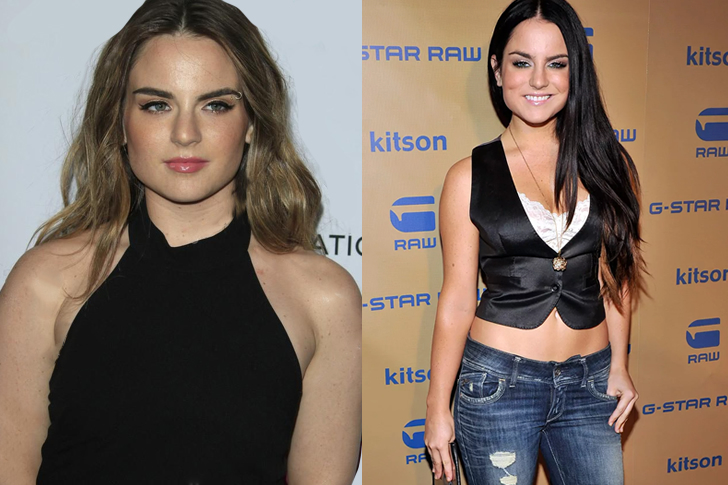 Jojo started young in the music industry which helped her secure a good amount of investment money. The pop star was able to gain a lot of awards and recognition for her talent. She did a lot of shows, road tours, concerts, TV shows, as well as some acting gigs. Sadly, as her career took off, she started to neglect her weight and started adding a couple of extra pounds. Her previous label and management suffered major allegations regarding the unhealthy routine and work schedule that they put on the young singer.
Luckily, Jojo was able to bounce back from that and has found a more professional and caring team that supports her unconditionally. In her profession, keeping a healthy body and pleasing appearance is very important. Therefore, with the help of her team, she made a commitment to reduce her daily calorie intake. Her dedication paid off as she currently enjoys her fit physique.
JOELL ORTIZ – DIET AND EXERCISE
Some people in the hip-hop scene may not be familiar with the transformation that happened to artist Joell Ortiz. Before having that muscular body, he used to be overweight when he started his career in music stage in 1998. Problems growing up and unhealthy life choices made him gain weight and this turned into a problem when he got older. After a few years of living unhealthily, he started to recognize the disadvantages of his obesity and started making some adjustments.
Ortiz signed up for a weight-loss program which required him to do advanced exercise routines. He also supported his physical activities with a proper diet, and he was able to lose nearly 50 pounds in no time. Fans gave credit to his focus and dedication to achieving a healthy and strong figure. The rapper is now seen in a more youthful atmosphere and his aura has improved drastically since he lost weight.
DAVID STYLES – DIET AND EXERCISE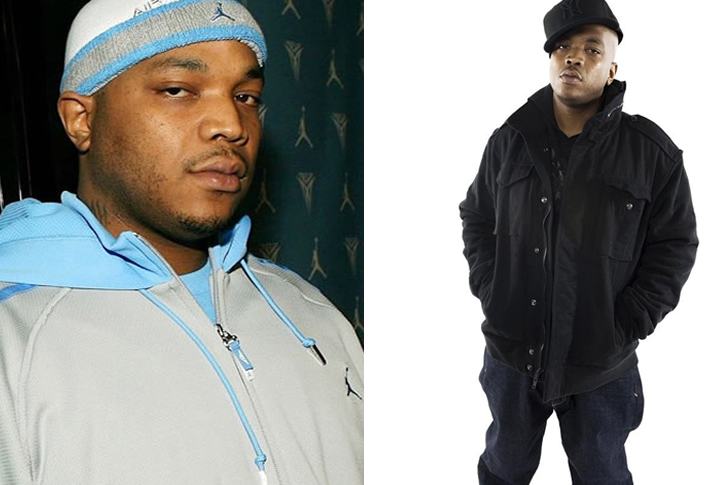 David Styles, or most commonly known as Styles P., is a famous American rapper. With his healthy and muscular appearance today, no one would have thought that this artist used to struggle with maintaining his weight. The rapper would often avoid getting interviewed about his weight and media sources found him to feel anxious and insecure at times due to his body. After being criticized for his heavier figure, the D-Block Records founder started to use his investments on a weight-loss program.
That was one of the best decisions of his life as the rapper found himself more determined and driven towards a new goal. His body showed significant signs of improvement as he dedicated most of his time to doing extensive workout routines and started following a strict diet meal plan as well. In just a few weeks, Styles was able to achieve a desirable body. He is now keeping a healthier and happier lifestyle.
TEAIRRA MARI – DIET AND EXERCISE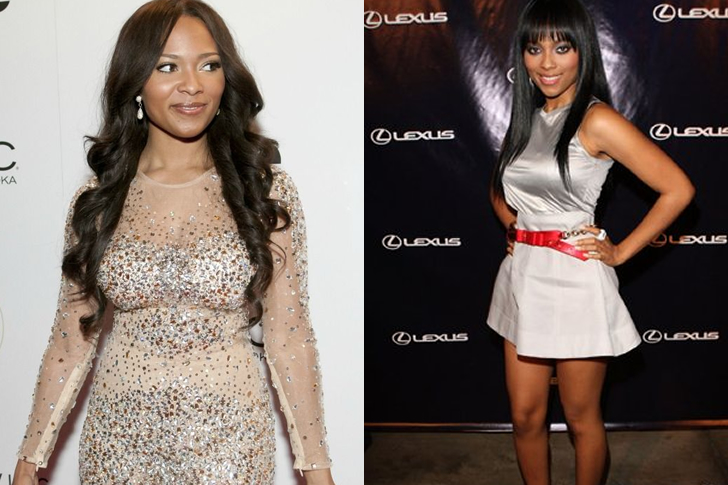 American singer-songwriter Teairra Mari was once recognized in the music industry for having a great figure. During her early years, people around her have seen her potential to become a superstar. She was able to secure a contract with Jay Z when she was only 16 years old. This was also when she released her debut album. Unfortunately, that album was not well-received by the public despite the quality of her music and she did not get enough credit for her talent.
The young artist did not cope well with the issues that came with her new career, and her body and weight began to suffer in the process. Teairra's health suffered and she gained a lot of weight because of the disappointments that happened to her career. However, with her dedication and perseverance, she was able to recover and start taking care of herself by maintaining a healthy lifestyle and regular exercise.
JACK BLACK – DIET AND EXERCISE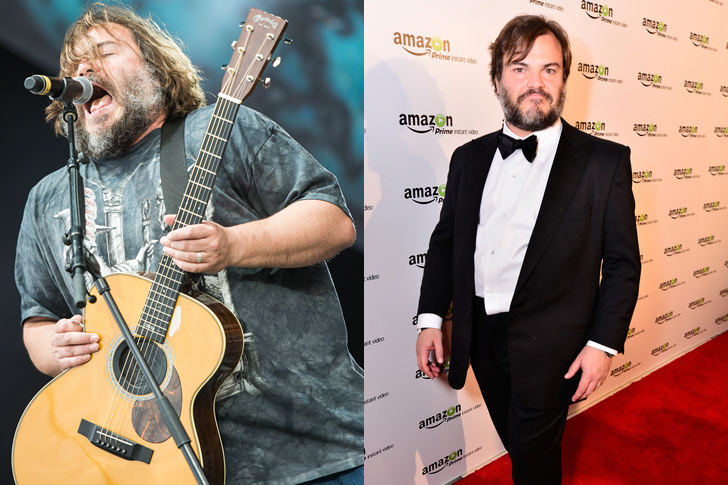 Famous comedic actor Jack Black has become well-recognized in Hollywood for his acting abilities. The actor's talent landed him several acting jobs in both film and TV throughout his career. He has definitely made a lot of investments with the payments that he received from his projects. Despite the success in his work, Black seems to have failed in maintaining his body weight. This might be due to his past habits as a musician.
However, he received a timely wake-up call and decided to turn things around by changing his lifestyle. He committed to a special weight-loss diet that involved reducing his carb intake. The result of his adjustment has been positive as he also visits the gym regularly. We are excited to see what the actor will look like once he's fully built and muscular as we've never seen him look this good since his first few acting credits in the '90s.
BRUCE VILANCH – GASTRIC BYPASS SURGERY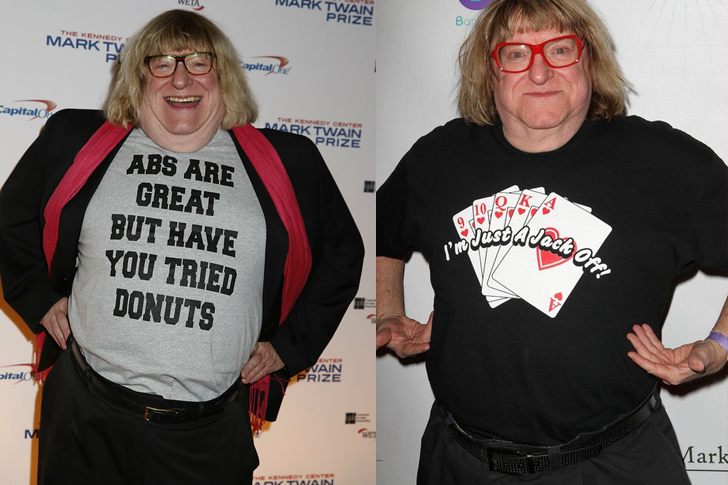 Six-time Emmy Award-winning American actor Bruce Vilanch was born on November 23, 1948, in New York. Vilanch is famous for his physical appearance, especially his weight, distinctive glasses, brightly colored frames, long blonde hair, and his collection of double entendre-themed shirts. He always had trouble keeping an ideal weight. He made numerous investments in traditional weight-loss programs and diet meal plans. Unfortunately, none of these methods seem to work well for him.
In his desperate attempt to lose some extra pounds and with a doctor's recommendation, Vilanch opted for a gastric bypass procedure that helped him reduce weight and maintain a healthier body.
People can immediately see the results of his operation as he dropped a significant amount of body weight after the procedure. However, this progress didn't last well for him as he started gaining weight again, given his old age and his disinterest in regularly working out. Hopefully, he decides to lose weight again for his own health.
DEBRA DIGIOVANNI – DIET MEAL PLAN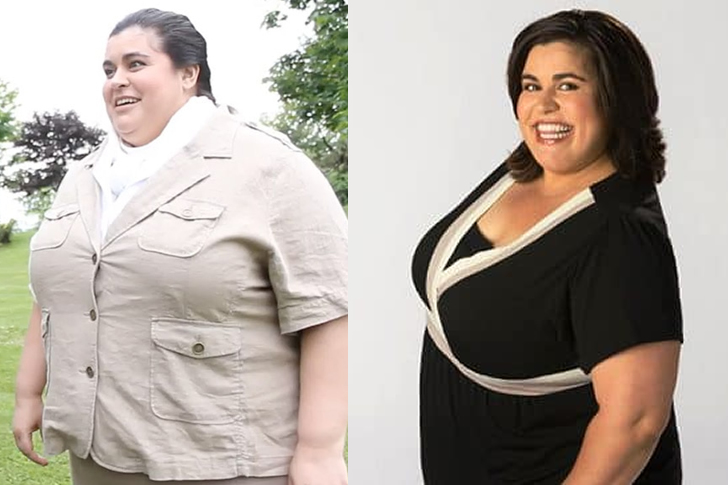 Debra Digiovanni is an overweight Canadian stand-up comedian. Her fans noticed her weight was already reaching the 300-pound mark, and it raised a certain degree of concern due to the possible health risks of being obese and the possibility of experiencing cardiovascular disease. Out of fear for her health, her family and friends helped her by motivating her to shed a few extra pounds.
Upon understanding the impact of excessive weight on her overall health, the Canadian stand-up comedian, Digiovanni, decided to cut some of her daily caloric intakes, while adding some cardio work. This adjustment led to a tremendous improvement in her health and well-being, ultimately leading her to lose excess weight. As she continues her journey to a healthier lifestyle, her fans are happy to see her in much better shape today. She is a living testament to the fact that that if you put your mind to something, you can achieve it.
SHARON ROONEY – DIET AND EXERCISE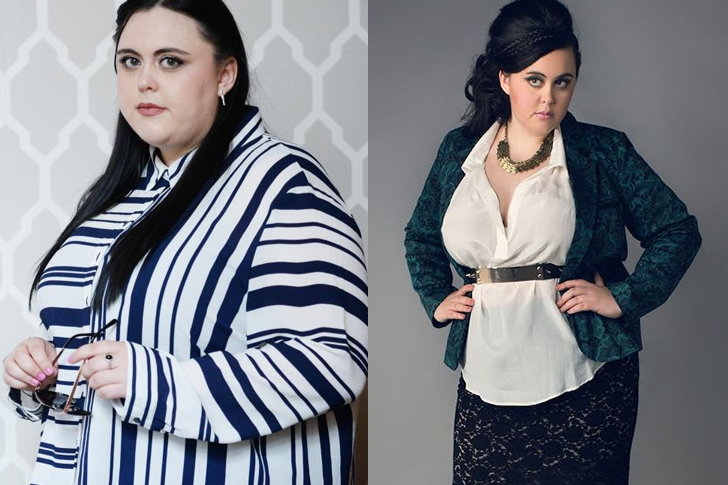 Sharon Rooney is a Scottish actress who was born on October 22, 1988, in Glasgow, United Kingdom. She gained recognition after playing the role of Rae Earl in the British series My Mad Fat Diary, for which she received several nominations and even won a Best Actress award. Despite her success, her excessive weight has been widely criticized by the public, but she didn't let the word "fat" or any insult that the public threw at her get her down.
As she learned about the different health risks brought about by her weight issue, Rooney dedicated her time and effort to make her body fit and stronger. The outcome of her hard work and discipline caught the attention of her fans and critics as she has shown significant weight loss. The actress is now enjoying the results of the investments she's made in a healthier lifestyle. When talking about the media, she is a firm believer that shaming one's body should stop.
MARGO MARTINDALE – DIET MEAL PLAN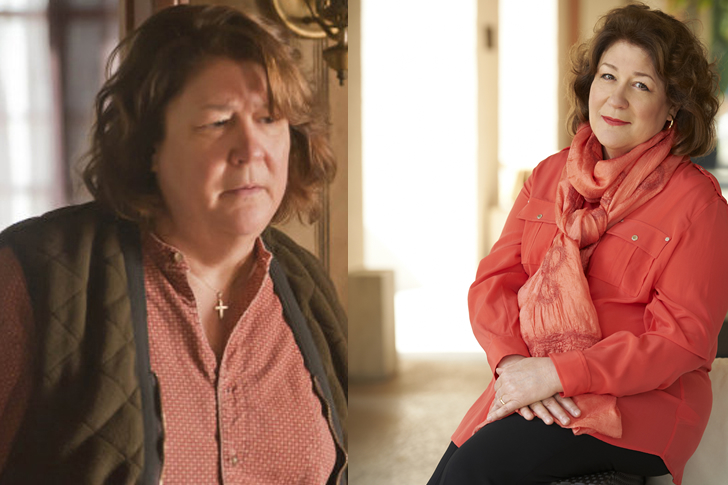 Throughout her career, actress Margo Martindale has remained nonchalant and unaffected about her weight gain until fans raised their concerns about her overall health and the risks she had for developing heart diseases. Realizing that a good health plan can be among one of her most significant investments, she started devising a plan to bounce back to a healthier form. In just a short amount of time, she was able to achieve amazing progress on her fitness journey and was able to burn the excess weight that has burdened her for the longest time.
The improvement in her body was the result of a strict meal plan supported by proper discipline, a determination to be fit, and the right mindset. Well, because of all her hard work, she was able to lose a ton of weight. Martindale can now free her mind from the worries of being at risk for the diseases caused by being overweight.
GEORGE WENDT – DIET AND EXERCISE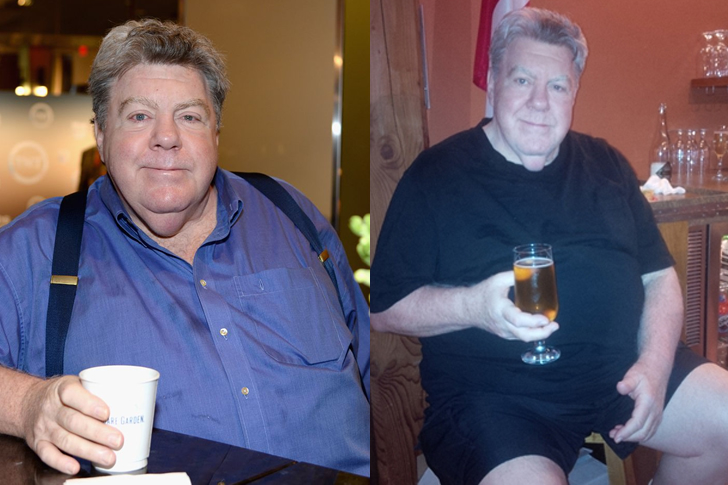 George Wendt is an American comedian and actor who was born on October 17, 1948, in Beverly, Chicago, Illinois. It seems that all those beers he drank while playing an alcoholic character, Norm Peterson, in the TV sitcom Cheers from 1982 to 1993 have taken a toll on George Wendt's body as he started gaining unnecessary weight following the release of the TV series. His love for eating unhealthy food and the irregular eating habits he got from his profession as an actor posed dangerous risks to his health.
Peaking at 338 pounds, Wendt finally sought advice from his friends and relatives and finally made the decision to get back to a healthier physique. He gives credit to hard work, determination, and discipline for being able to lose nearly 75 pounds in his weight-loss journey. What's even more amazing is that he was able to drop that extra weight naturally without undergoing any surgery.
ERIC STONESTREET – DIET AND EXERCISE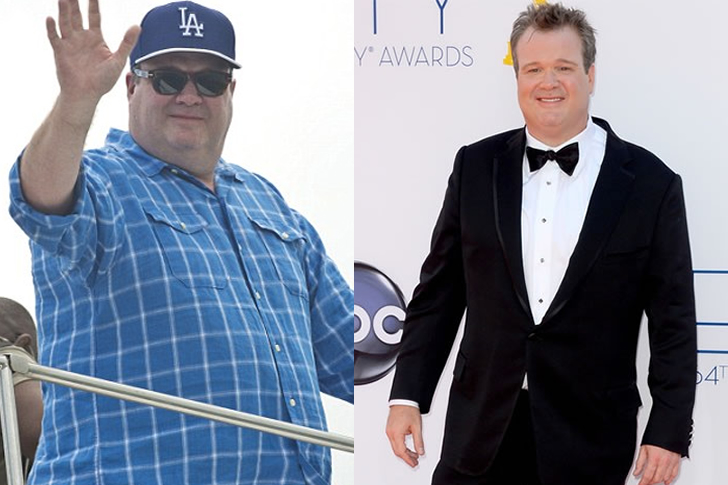 Eric Stonestreet is another celebrity who struggled to maintain his body weight that peaked at 265 pounds, which was somewhat disappointing for him because he was always participating in regular physical activities. Born on September 9, 1971, in Kansas City, Kansas, the actor knew that there had to be a specific reason why his routine didn't work well for him; there had to be a reason why he wasn't shedding any weight. After giving it much thought and consideration, he decided to increase the degree of his workout program.
Eric Stonestreet's determination and consistency paid off when he started losing a few extra pounds. Luckily, he was able to find a fitness program that suited him and something that he could see himself constantly do in the future. With proper nutrition, regular exercise, and determination, hopefully, he'll be able to keep his fit and healthy figure for the future and for the betterment of his health. He was able to move in the right direction, so we're certain that he can continue improving.
ELLE KING – DIET MEAL PLAN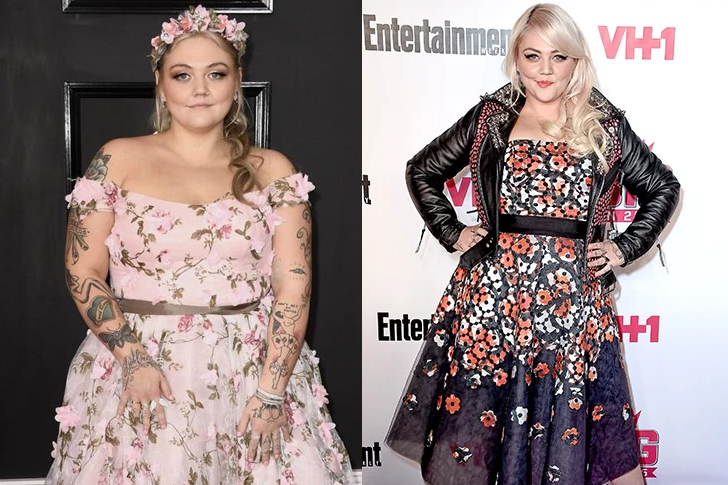 Singer-songwriter Elle King was born on July 3, 1989, in Los Angeles, California. She is among those celebrities who have issues in keeping their weight down due to tight schedules and a stressful lifestyle. The artist seemed unbothered by her weight gain until she heard negative comments and criticisms about her weight. With a desire to achieve a better shape and prove to her critics that she can lose weight, she made investments in a worthwhile program that consisted of an effective diet meal plan.
Furthermore, her desire to prove her critics wrong pushed her to work harder toward reaching her goal. The bride-to-be was so inspired to look good and fit for her wedding, and when the time came for her wedding day, everyone was astonished by her beautiful transformation. According to her, strictly following her diet plan did the trick for her, and it was the reason for her tremendous weight loss.
AMBER PORTWOOD – DIET AND EXERCISE/SURGERY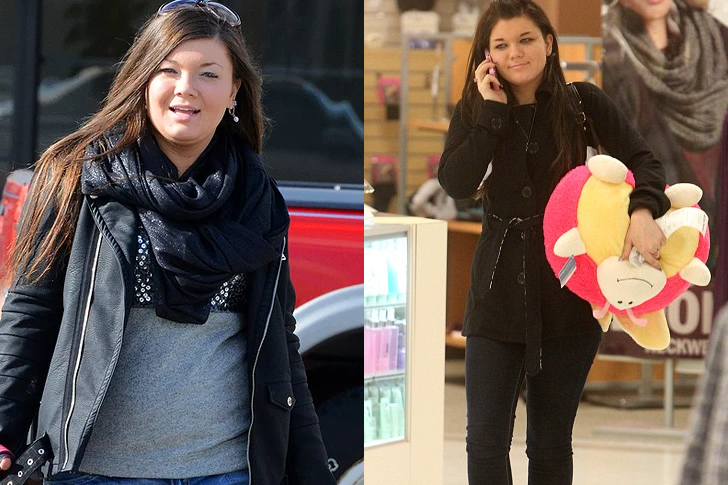 Amber Portwood has a very interesting weight-loss story. According to her, she wasn't always overweight. In fact, she mentioned that she used to be the envy of others for having an hourglass figure in her earlier years. However, due to motherhood and the degree of personal issues she encountered, she started gaining a few extra pounds. Portwood wanted to get back in shape, so she signed up for online classes on how to stay physically fit and healthy at the same time, but her efforts didn't seem to be working well for her.
After realizing that fitness programs may not suit her body type, she decided to ask for medical help, and she has undergone a procedure that helped her to lose the unwanted weight. She also says her weight loss was because of her decision to steer clear of trans fats, mixed martial arts training, and a lot of cardio workouts.
ASHLEY FINK – DIET AND EXERCISE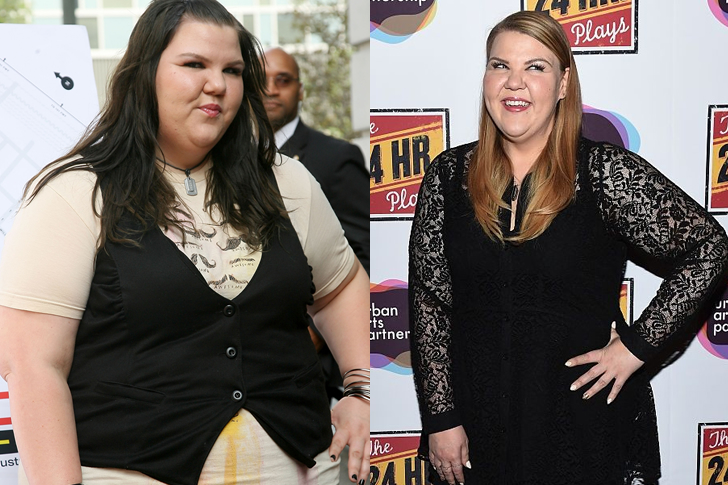 After gaining popularity for playing the role of a heavyweight singer in the TV series Glee, Ashley Fink continued to gain an unwanted few extra pounds and even peaked at a weight of 300 pounds, which had become a major concern for her family, friends, and even her fans due to the known medical issues brought by morbid obesity. Though people already knew her for being overweight in the show, they were still worried about the possible risks of her excess weight and hoped that she would do something about it.
With encouragement from her peers, Ashley Fink decided to think about her options. She even considered going under the knife for a gastric bypass procedure, but after learning the risks and costs of the operation, she opted to put her investments in a more conventional weight-loss program, which later rewarded her with a healthier, and sexier figure. Although she still has a long way to go, she is at least headed in the right direction.
HILLARY SCOTT – DIET AND EXERCISE
American country singer Hillary Scott, born on April 1, 1986, in Nashville, Tennessee, has established a great music career with her band Lady Antebellum. However, she was surrounded by controversies and personal problems that caused her to neglect her health and weight. It is true when they say that you can escape the eyes of the media for quite a few things, but not for being overweight.
After noticing the changes that were happening to her body and how she didn't like how she looked, she took some necessary actions to bounce back into her previous form. She gives credit to her strict yet effective diet plan and continuous extensive exercise for her weight-loss success. She was able to cut an astounding 135 pounds from her weight as she advanced through in her journey to become physically fit and healthy. She can now enjoy the fruits of her labor with her stunning new look.
MEGHAN TRAINOR – DIET AND EXERCISE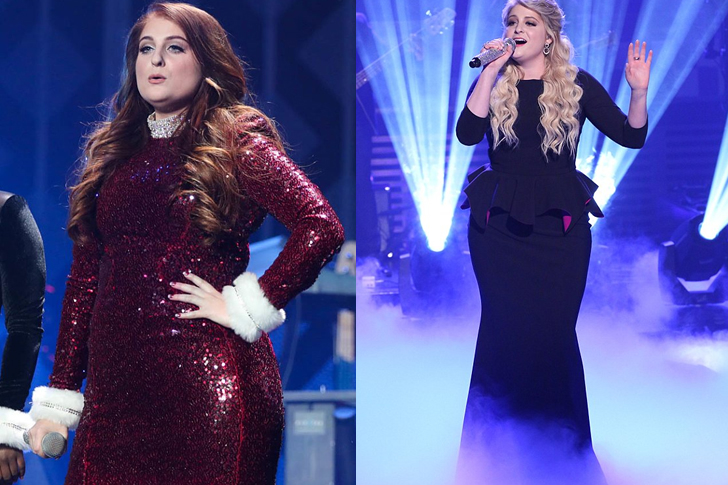 Famous singer Meghan Trainor has shown the potential to make it big in the music industry at a very young age. However, as she grew older, the singer also started adding some extra pounds, which seemed unhealthy for her and her career. In order to reach her ideal weight, Trainor made use of her investment money to find a diet routine that worked best for her. She started by watching her food consumption and dedicated a few hours of her day to extensive physical activities.
Thankfully, these helped her get back in shape. Her effort and consistency paid off and she was able to shed the unwanted weight from her body, as well as have the figure that she has always wanted to have. This is the reason why all of her fans are inspired to stay in shape, too — because they knew that if she can do it, so can they!
QUEEN LATIFAH – DIET AND EXERCISE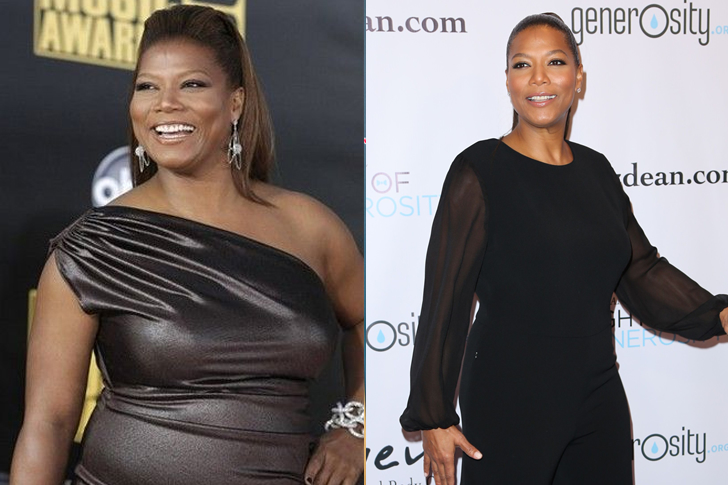 American singer Queen Latifah has always dreamed of a fit and sexy body. But for years, she's always been on the heavy side. Therefore, she made a commitment to work out regularly and endure the degree of difficulty that comes with achieving a great figure. With just a couple of sessions in the gym, she lost nearly 10% of her previous body weight through discipline and perseverance. After making progress with her body, she had a breast augmentation procedure that got her closer to having the hourglass figure that she always desired.
Now she is an excellent looking celebrity that people can't stop talking about. Hopefully, she never loses the determination to maintain her current image and to improve her physical health even in the upcoming years. But we know that there will be more surprises when it comes to her figure since she is the kind of person who's determined to be in shape.
JOHN GOODMAN – DIET AND EXERCISE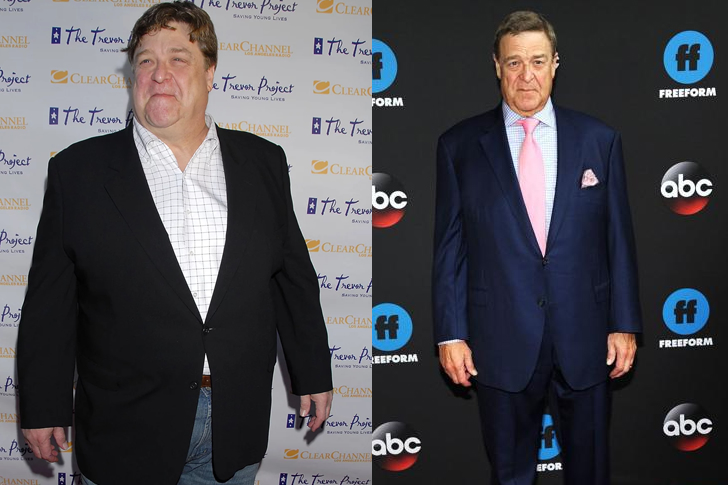 John Goodman has secured a spot on the list of overweight celebrities in Hollywood. Meanwhile, the American actor seems unnerved by the constant discussion about his weight. It was when he received the title "Fat Funny Man" that he decided to turn things around and make some adjustments to his weight. The degree of his determination urged him to go on a weight-loss journey with the help of a fitness coach who designed a training program that worked correctly for him.
He also got into a healthier diet meal plan, which resulted in a significant 100-pound weight loss. Everything is going great for the actor. We just hope that he will maintain all the good things that are happening with his body and not do anything that would sabotage all the hard work and all the sweat that he put on in obtaining the body that he has always wanted.
SETH ROGEN – DIET AND EXERCISE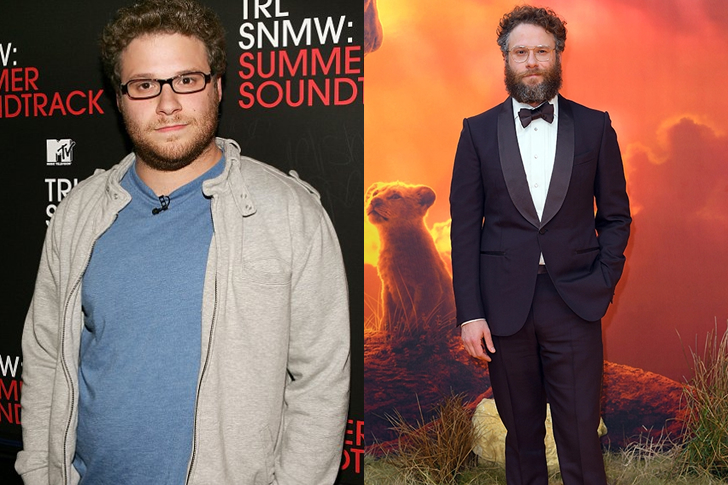 Even though Seth Rogen is a well-known comedy actor in Hollywood, the title "Fat and Funny" didn't seem like a good recognition for him. Therefore, he decided to make some changes and improve his physique. Being chosen to play a superhero character also poured gas into his desire to lose a few extra pounds. Rogen invested in a professional fitness trainer who guided him through the course of his weight-loss journey.
With his consistency and perseverance, he was able to cut 30 pounds from his previous body weight. Fans saw the improvement in his looks. He's become healthier and more robust than before and this has made him an inspiration to others because he made all these changes possible in just a few weeks. His fans are also hoping that he will be able to maintain this shape and not go back to his early days when he was still "Fat and Funny."
JERRY FERRARA – DIET AND EXERCISE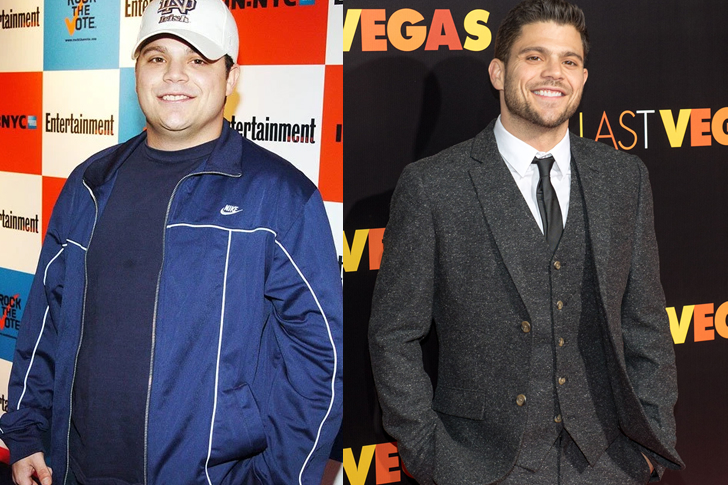 From a very young age, Jerry Ferrara has always been struggling with maintaining his ideal weight. However, after reaching 203 pounds, he realized that he needed to change his lifestyle. He made wise investments in hiring a weight-loss coach and nutritionist to help him shed those extra pounds. Ferrara dedicated his time on a journey to be physically fit and healthy, which proved to be very successful after he dropped a total of 55 pounds.
The actor has become an inspiration for young people who are also having issues with their weight and physical health. All of his fans have been moving in the correct path because of him. All of us are hoping that there would be tons of other people that will take him as an inspiration and would do all the things that he did in order to get in shape and, most importantly, keep it that way.
KIM KARDASHIAN – WORKOUT ROUTINE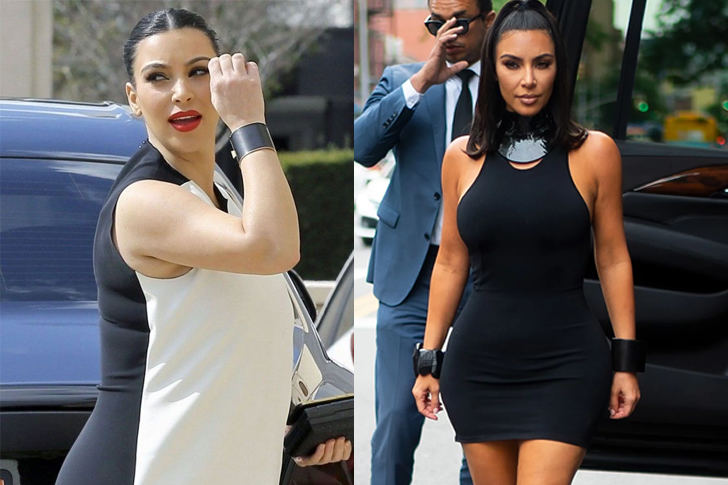 Reality TV show star Kim Kardashian is famous for her voluptuous body and astonishing curves. However, her fans noticed significant changes in her body after giving birth. Motherhood can really have a drastic impact on a woman's body, and that's what happened to her. Since her transformation can jeopardize her career and public image, Kardashian decided to deal with it in the most natural way.
Contrary to the common assumption that she chose the fastest way and go under the knife, the fact is that Kim didn't, and decided instead to lose weight through proper diet and regular exercise. After getting back in shape, she received a lot of recognition from her fans and became the talk of the town for so long. Because of this, many of her fans also went out of their way to make sure that they will have a body like Kim Kardashian. That's a great inspiration right there!
ZACH GALIFIANAKIS – FITNESS PROGRAM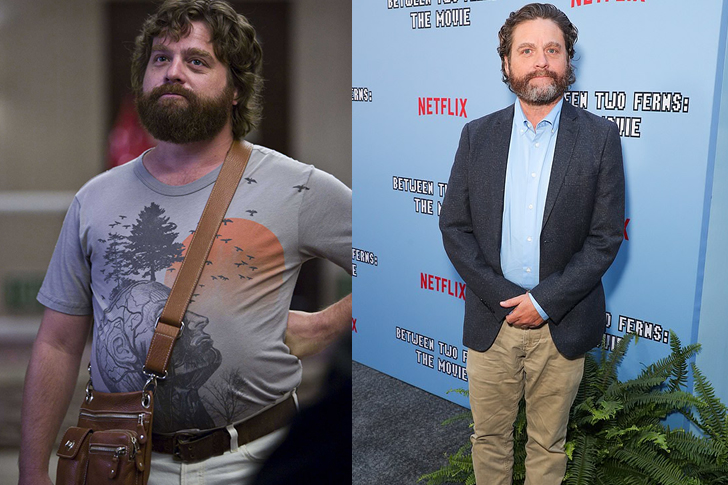 Continuously adding unwanted body weight didn't seem funny at all for comedian Zach Galifianakis, and he knew that he had to act on it quickly. The degree of his willingness to lose weight pushed him to engage in a fitness program that would require a lot of time and perseverance. According to Galifianakis, he also decided to restrict himself from drinking too much alcohol. His hard work made significant changes in his body and he currently looks much healthier and lighter than before.
His fans are hoping that he could continue his transformation and keep living a healthy and active lifestyle because they like the way he is now, and if he can keep it up, he will soon begin to inspire a lot of his fans and other people to do the same things that he did. So far, Zach seems to have kept the excess weight off, and we're hoping that he keeps it up.
ALEC BALDWIN – DIET AND EXERCISE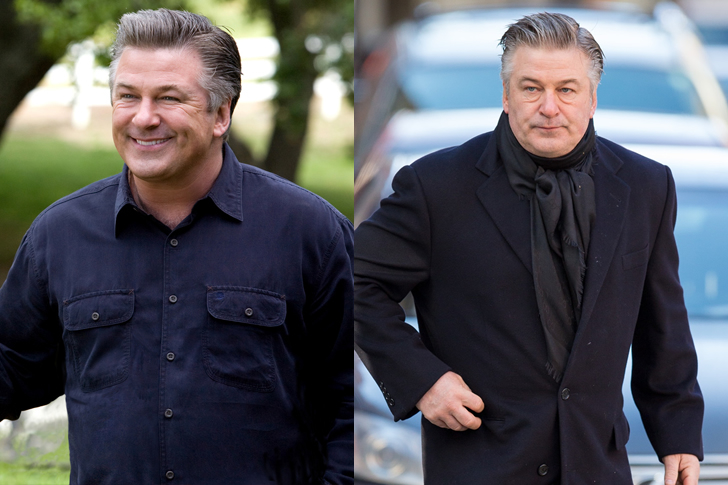 The American actor Alec Baldwin made his weight-loss journey public when he decided to make a change in his routine. The actor allotted his investment money to develop a fitness plan that will work best for him. The program involved removing sugar from his meals, which helped him cut a total of 30 pounds from his weight successfully. Despite the challenges he faced as he tried to reach his ideal weight, Baldwin was able to push through the difficulties and maintain his discipline and perseverance during the process.
He can now enjoy his healthier and more robust physique while he continues to do well in his career. Those things are just amazing when you think about them. But the best part about all of this is that he was able to maintain his weight despite all the incentive not to. We all know that getting into shape is hard, but keeping the excess weight off once you've ridden yourself of it is way more challenging. That is why Alec is excellent!
50 CENT – FITNESS PROGRAM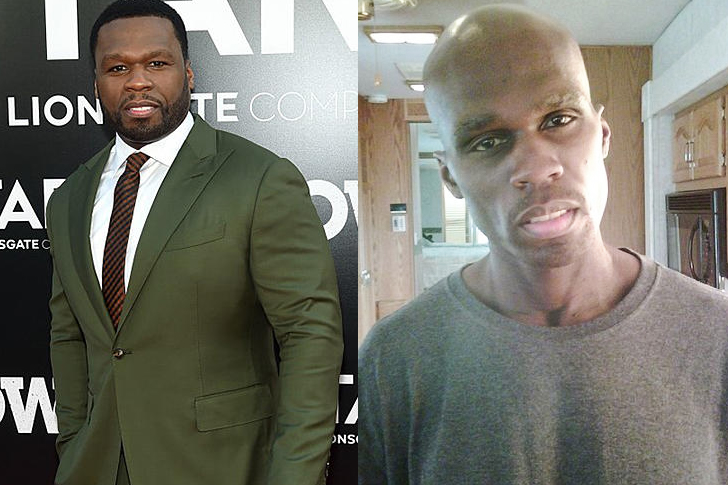 Due to constant discussions about his weight, American rapper 50 Cent grew weary about his physical appearance. He went on to shed those unnecessary pounds. However, fans took notice of how drastic his weight loss was. People commented that he lost way too much body mass, and it didn't look healthy anymore. During an interview, the rapper explained that his current sickly figure was done for his role in the film Things Fall Apart.
After filming the project, he was able to bounce back to his healthier form with the help of a weight-loss program — or, in his case, it was a weight-gain program. The degree of dedication artists have for their craft is really admirable. There are others who have the same commitment as 50 Cent, but what he did here was simply unforgettable. Imagine having to go through all that just to play a role. Luckily, he was able to bring his former muscular body back.
RUBEN STUDDARD – FITNESS PROGRAM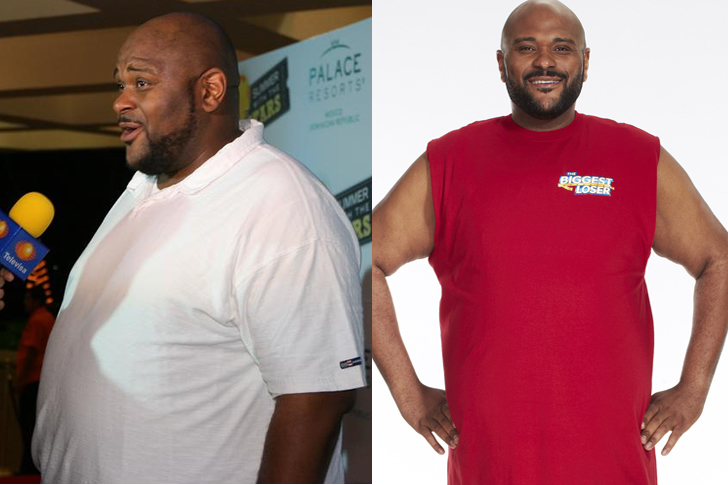 Professional singer Ruben Studdard was best known for winning the famous TV singing contest American Idol. Fans always saw him as a gentle giant and adored him for his talent. However, behind his successful career, Studdard was diagnosed with type 2 diabetes, which became an eye-opener for him. Therefore, he decided to remain positive and improve his physical health to avoid further complications to his condition.
The singer made investments in a weight-loss program that made him keep an active lifestyle and follow a healthier meal plan. His dedication paid off as he managed to drop 100 pounds during the course of his program. That is an astonishing amount of weight that he lost, considering that it only took him a few weeks to reach that goal. You can really see all the commitment he put into losing weight, and we all know that he is not done yet. He will continue to lose more weight until he reaches his body goal.
RONNIE ORTIZ – DIET AND EXERCISE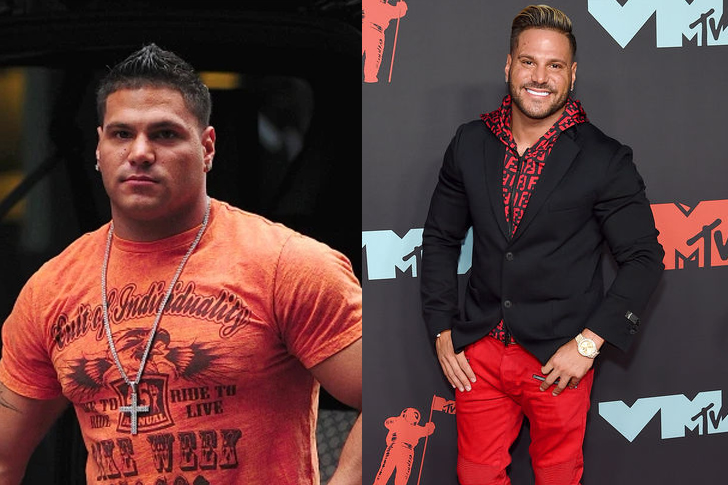 Ronnie Ortiz rose to fame as one of the main characters in the reality TV series Jersey Shore. Ortiz was in the real estate business before he appeared on TV. The reality show star surprised everyone when he emerged back in 2012 looking more muscular and healthier than before. According to sources, he has been struggling with weight issues and kidney stones in the past, so he decided to make significant changes for his well-being. He gives credit to proper nutrition and regular exercise for his better physique. His willingness and effort to lose some extra pounds really paid off.
Ronnie Ortiz used his looks to land some of the gorgeous women in Hollywood. He was in an on-again, off-again relationship with fellow Jersey Shore star Sammi Giancola. Both celebrities eventually announced their split in August 2014. Since then, he's had a baby girl with his girlfriend, Jen Harley. We hope that Ronnie has investments other than his looks since he now has a young baby to take care of.
JESSICA SIMPSON – FITNESS PROGRAM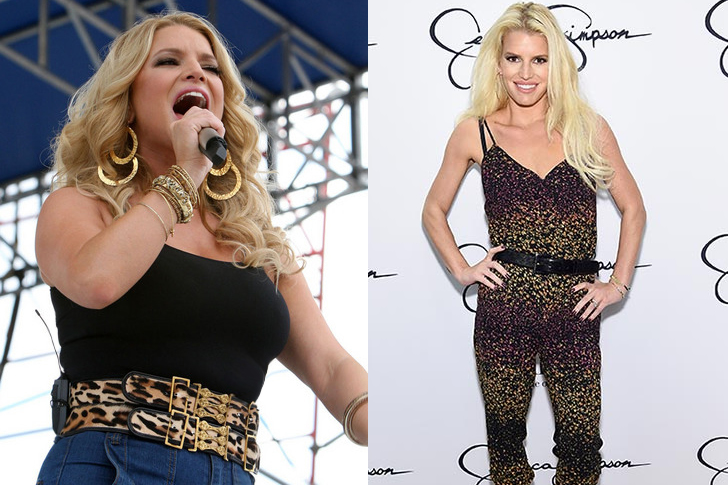 Beautiful American singer Jessica Simpson is well-known for her outstanding talent in the music industry. She earned her success through hard work and dedication to her craft. The singer was also consistent in maintaining her body weight and sexy figure. However, significant changes happened to her body after giving birth to her daughter, Maxwell. It is a common problem for mothers to keep their weight and body in check during pregnancy.
Simpson made use of her investment money to sign up for a weight-loss program that guided her to lose roughly 50 pounds of the weight she gained when she was pregnant. In no time, she was able to flaunt her figure again. She currently isn't as active in Hollywood as she used to be, but we're sure she was able to accumulate a string of investments that have put her in a comfortable position. Simpson also married Eric Johnson, a former NFL star, who might have also played a significant role in her recent weight loss.
KEVIN FEDERLINE – FITNESS PROGRAM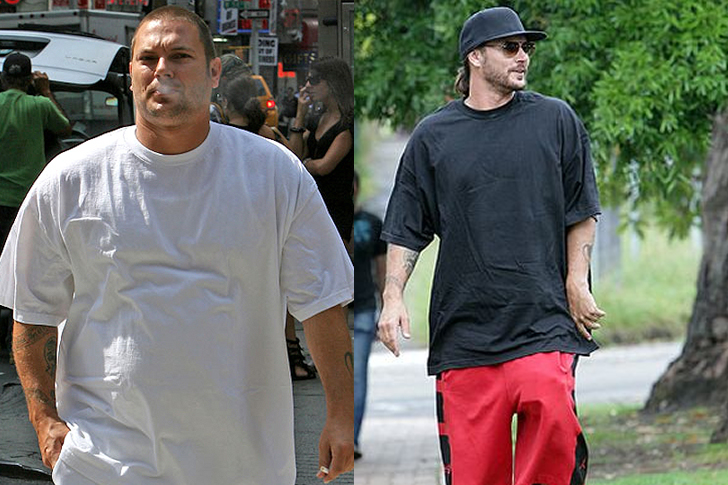 Kevin Federline started in the industry as a stage dancer, but it was his marriage to pop singer Britney Spears that made him known in Hollywood. Sadly, the two of them were involved in a messy divorce which led him to develop weight issues. He surprisingly gained almost 200 pounds amidst the separation. However, he decided to deal with the problem by joining the VH1 Celebrity Fit Club. Due to the degree of his perseverance and consistency, Federline was able to bounce back to a healthier and stronger figure. His transformation has become an inspiration to his fans who struggle to maintain an ideal weight.
He fittingly appeared on the seventh season of Celebrity Fit Club, a weight-loss reality TV show. He also played as a border guard in the 2009 rendition of American Pie: The Book of Love. He was hospitalized in 2011 while he was on an Australian weight-loss show called Excess Baggage. K-Fed's weight loss seems to have opened new doors for him, and we hope that he'd be able to pull off a string of wise investments to secure his future.
MELISSA MCCARTHY – DIET AND EXERCISE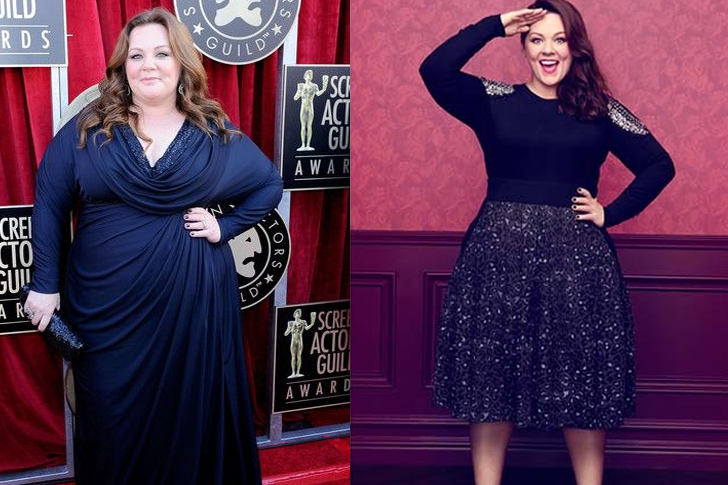 Melissa McCarthy is an overweight comedian who's been struggling with her weight for several years. When she realized that she was already getting older and that her excessive weight might put her at risk for numerous life-threatening diseases, she started to work on her diet and lifestyle. McCarthy followed a strict diet meal plan and spent more time doing regular exercises. She says it was her dedication and hard work that helped her achieve a thinner body frame.
Now, she is now enjoying a healthier and happier lifestyle as she continues to work on maintaining her figure. Would Melissa's weight loss affect her projects and persona in the future? Regardless of her future projects, we're sure that she has racked up a reasonable sum of savings and investments to put her family in a good position. She's set to appear in both film and Television, with a string of projects lined up for her over the next few years.
MAMA JUNE – WORKOUT AND SURGERY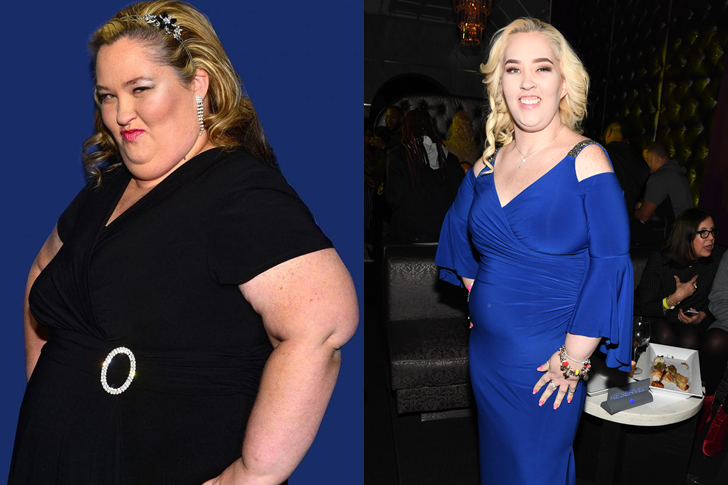 Mama June is one of the most overweight celebrities on this list, as she used to weigh 460 pounds. She always had an issue with maintaining her body weight, but she finally decided to do something about her excessive weight back in 2016. She made investments in a medical procedure called gastric sleeve surgery where doctors made her stomach smaller by 75%. In order to support the result of her operation, she hired a professional fitness coach that helped her trim down 84 pounds of unwanted weight in just three months.
Mama June dropped to a size 4 and currently weighs 137 pounds. Mama June definitely made the jump from "Not Hot" to "Hot." Regardless of her highly criticized investments in weight loss surgeries, one cannot deny how happy she's been lately. She has numerous TV projects lined up for her, and it should help her put her well-known family in a better position.
CHRISSY METZ – DIET MEAL PLAN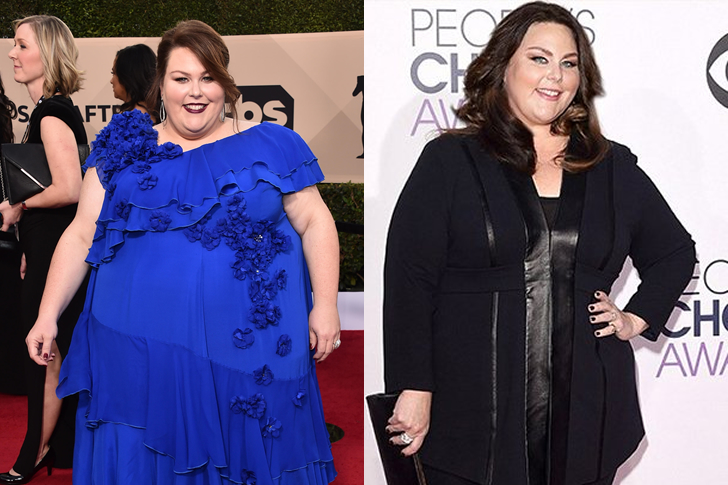 American actress Chrissy Metz is well-known for her portrayal of Kate Pearson in the drama This Is Us. She was advised by her former agent to lose weight before winning her role in the show. Despite her successful acting career, Metz has been struggling with her weight for years. However, her journey to become fit and healthy served as an inspiration to many as she won against depression. She made use of her investment money to find a weight-loss strategy that suited her body.
She said it was the wise choices she made during the weight-loss journey that really helped her. Hopefully, she continues to inspire others by maintaining a healthy lifestyle. Metz is also a devout Christian, and she married British journalist Martyn Eaden on January 5, 2008. However, their marriage only lasted five years as the couple filed for divorce in 2013. Through their lawyer, the couple stated that the reason behind the split was due to "irreconcilable differences."
KIRSTIE ALLEY – DIET MEAL PLAN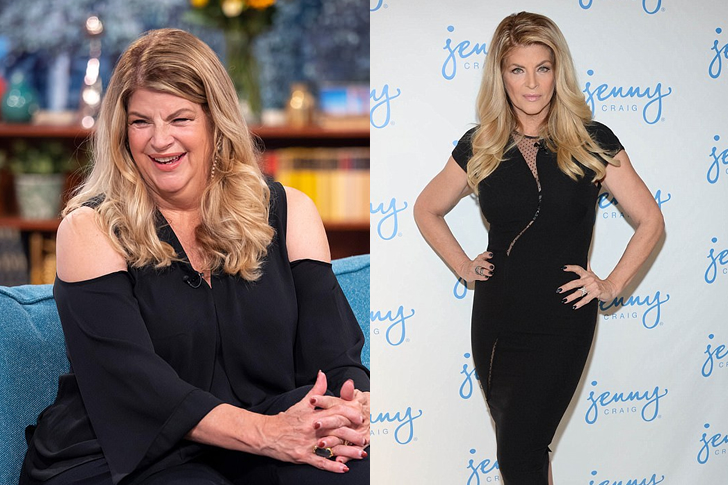 Kirstie Alley is another well-known celebrity who struggles with weight control. However, she managed to deal with the issue and tried different methods to keep in shape. The public has been aware of her weight-loss journey, achievements, and reversals during the course of her transformation. She got into the Jenny Craig diet for three years which allowed her to drop 75 pounds. However, she regained that weight and weighed up to 230 pounds in 2011, whilst competing in the TV show Dancing with The Stars.
Her previous investments were thrown off the bin, but she was determined to get back in shape. Two years ago, with her determination and consistency, the actress lost 50 pounds and maintained that weight ever since. Kirstie Alley is on the celebrated "Hollywood Walk of Fame." She has an extensive resume filled with film and TV performances. With her show business experience, it's only reasonable that Kirstie has her finances and investments working for her together with her recent weight loss.
GABOUREY SIDIBE – DIET MEDICATION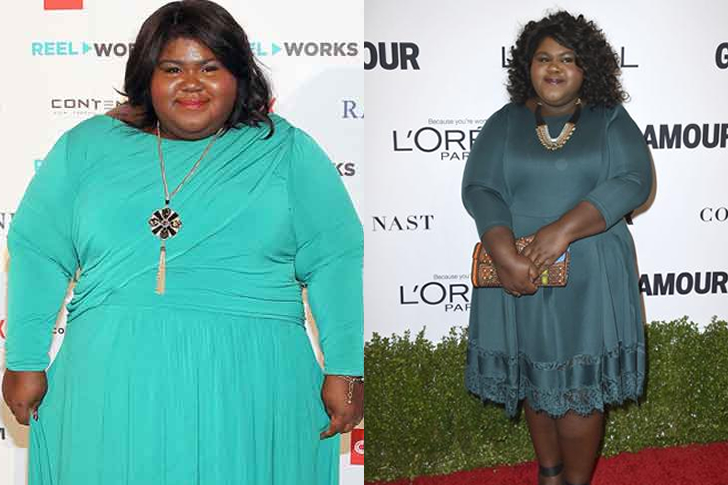 American actress Gabourey Sidibe has been overweight for years, but she didn't pay much attention to it because she enjoyed a very successful acting career. However, she surprised her fans when she appeared with a slimmer figure. The actress is barely recognizable with her new physique. According to her, she was able to achieve her transformation due to her investments in diet pills which helped her cut more than 75 pounds in a short span of time.
The actress has become an inspiration to old and young people who struggle to maintain their ideal weight. Hopefully, she continues to lose more excess pounds and live a healthier lifestyle. Gabourey has been actively accepting film projects over the past few years. In 2020, she's going to play the role of Dawn in the American Thriller Film Antebellum. She's well on her to mainstream culture, and her increasing popularity should allow her to take in more assets and financial investments.
DAVID BARNER – DIET AND EXERCISE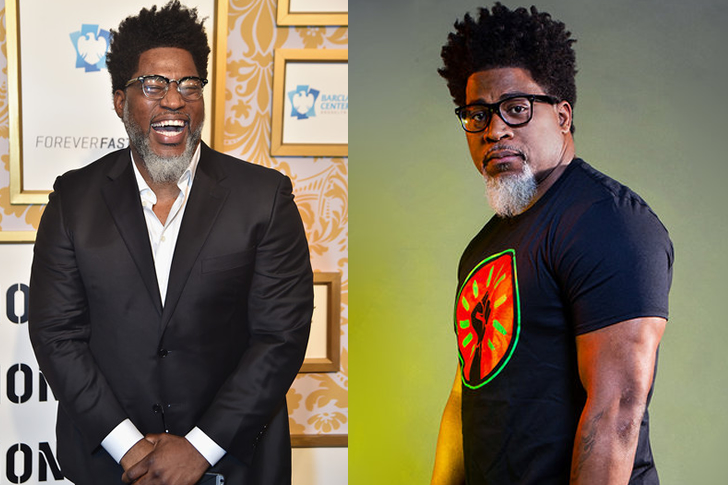 Since he was a young boy, David Barner has developed a fascination with food. According to him, he adopted an unhealthy eating habit. After years of consuming his favorite comfort foods, he became overweight. As a result, his doctors diagnosed him with sleep apnea and hypertension. Barner started a specific workout routine and a low-carb diet plan for at least five times per week. He started showing improvements and now everyone can see his toned and muscular body. This is the best shape he's been in years and people are hoping that he keeps maintaining his healthy figure.
To his credit, he tried out Intermittent fasting. Considering that he's had an undeniable fascination for food before, the levels of self-control must have been tremendous. We're glad to see an actor take control of his physique despite the demands of the modern-day Hollywood Celebrity life. With constant diet, discipline, and drive, we're sure David will land more prominent roles and projects in the future.
KIRSTEN VANGSNESS – HEALTHY LIFESTYLE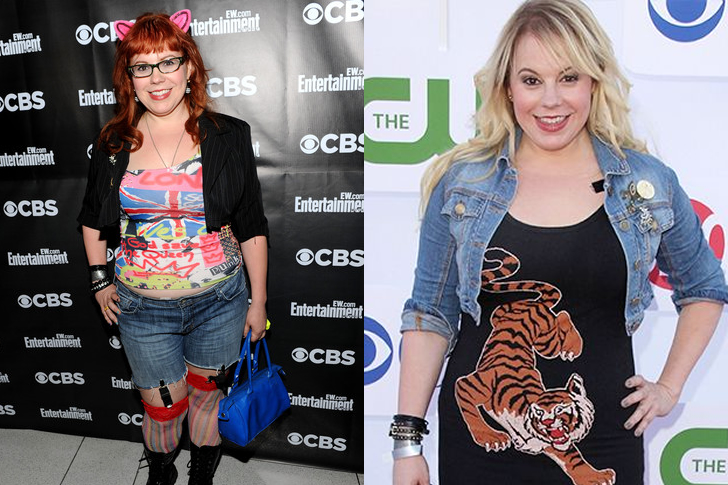 Kirsten Vangsness has made a name for herself by playing the character of Penelope Garcia in the hit TV series Criminal Minds. Regular viewers of the show have seen her transformation throughout the series. After realizing the risks of being overweight, the actress decided to make some adjustments and she says it was her decision to live a healthy lifestyle that helped her lose the extra pounds. She started taking good care of her health and body. Her sacrifices paid off and she can now enjoy more physical activities after losing 50 pounds of excess weight.
However, her weight-loss journey isn't over just yet because she is still very conscious of the food she eats. Kristen started acting at a young age to help overcome her shyness. She got her big break in theatre, where she won numerous awards. Kristen is also more than a performer; she also has a degree. Vangsness graduate from California State University in 1996. She'll definitely have the flexibility that she needs to make wise decisions towards her future.
You've Reached The End